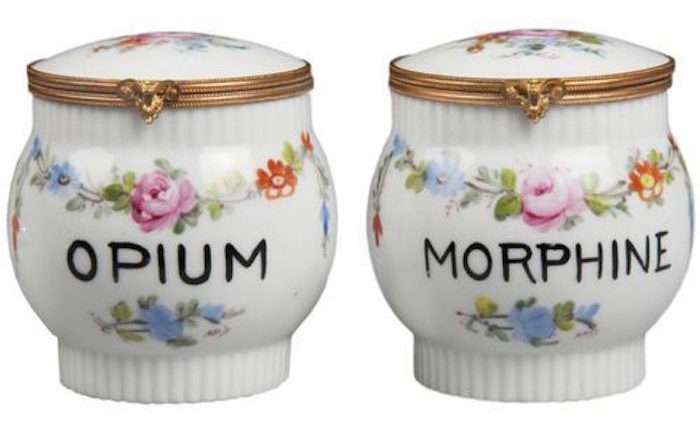 I don't want to make anyone feel uncomfortable, so if you're reluctant to step inside the world of 19th century junkies, I suggest you close the door and choose something a little lighter and brighter from our menu. I'm not quite sure how I ended up here myself, stockpiling antique photographs that have survived from the Opium Age and ended up on the internet. In my years of hunting and gathering in the far corners of the web, I've always been stopped in my tracks by these images because they seem like such rare and almost unreal insights into late 19th century society.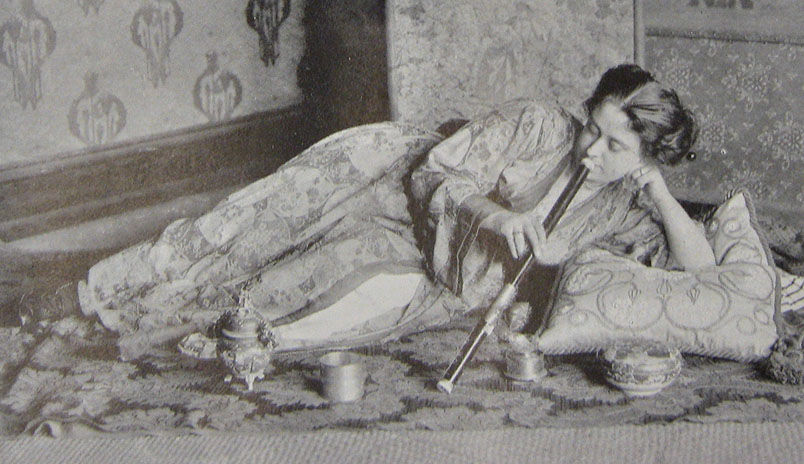 It was supposedly an era of countless rules of social etiquette, especially for women, who we're so accustomed to imagining just sitting around stiffly in their corsets drinking tea. But isn't there something endlessly unusual and curious about seeing Victorians slumped over in a drug den getting high?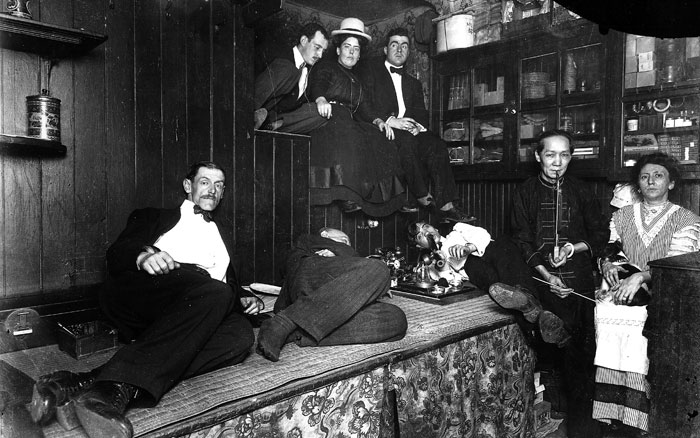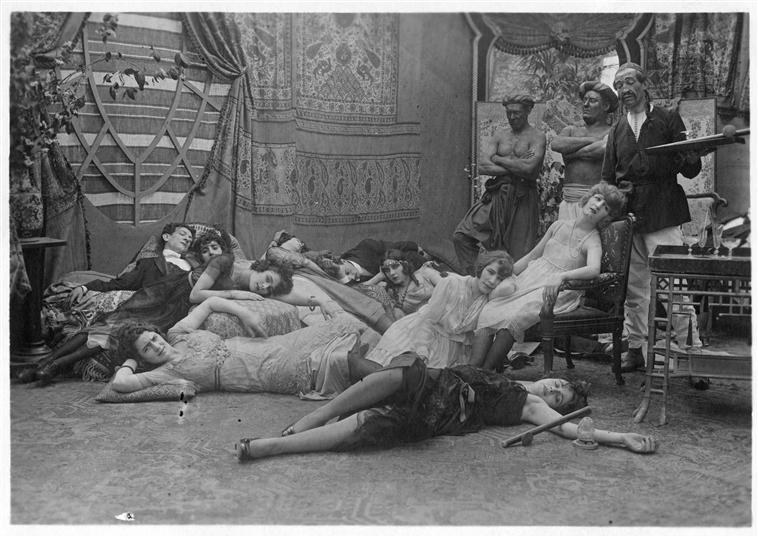 Women on the floor smoking opium and three eunuchs watching them. A still from Georges Rémond's Dandy-Pacha, 1920.
Something I always wondered about opium smokers, is why they're so often depicted reclining on their sides, whether in a painting or a photograph. I googled my way into some forums that came up with a pretty good explanation. For one, opium supposedly causes an incredible dreamlike experience and moving around can interfere greatly with that, but more importantly, as with many opiates, movement can cause extreme nausea and vomiting. To prevent any incidences of choking, smokers were told lying on their sides was best.
Remember, I did warn you about this article.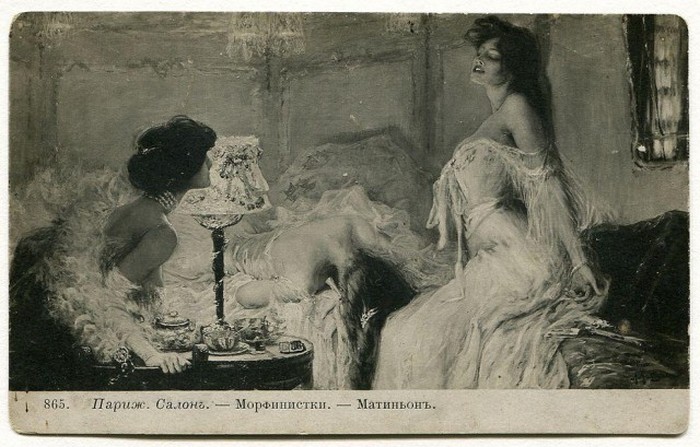 The Awakening, Matignon, 1905
Opium, the glorious and ruinous 'plant of joy' found its way into modern societies the world over during the nineteenth and twentieth centuries, infecting a range of countries and cultures with its toxic, unquenchable thirst.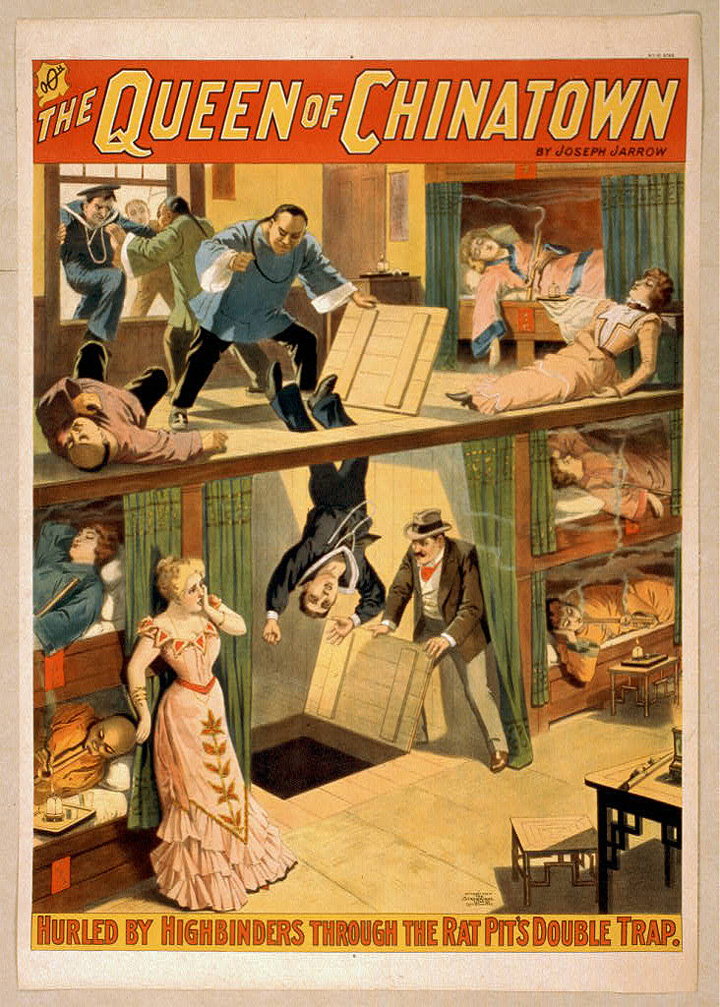 The city of San Francisco during the second half of the 19th century was said to have the most luxurious opium dens and the highest rate of addiction in the United States. Meanwhile, over in London, Charles Dickens and other famous literary authors of the day were portraying the capital as an opium-drenched city of danger. While it's true that opium was sold readily over the counter in pharmacies, Victorian London's reputation as a centre of opium smoking is based on the belief of literary fiction over historical truth. In fact, there's not a single known photograph in the world of an opium den in London. Over the channel, the French had it much worse…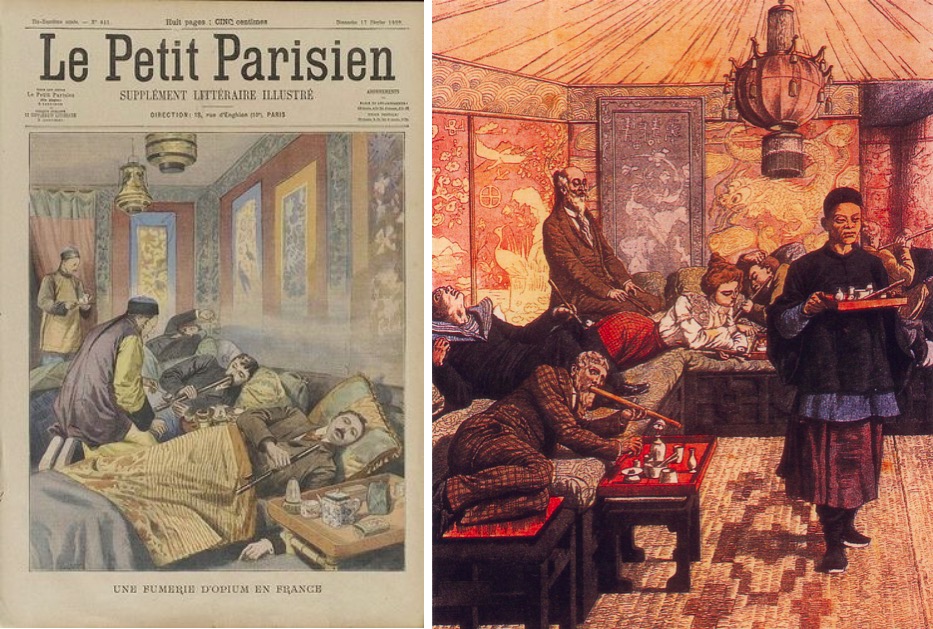 Paris was a city with a genuine addiction to opium. Nicknamed 'la fée brune' (the brown fairy), it had arrived through the return of soldiers from French Indochina (Vietnam, Cambodia and Laos) and it wasn't long before the 'midnight oil' became the fashionable drug of choice in the French capital.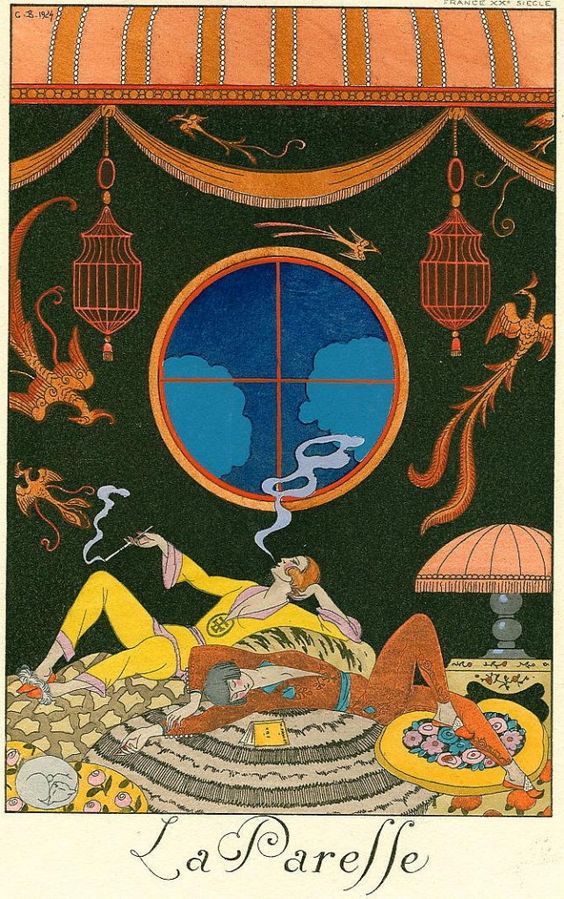 It's estimated that the city had in excess of 1,200 opium dens. The legendary Moulin Rouge was rumoured to be a hub of opium related activity, and it was even suggested that the notorious elephant's head section of the building was an opulent, exclusive smoking den.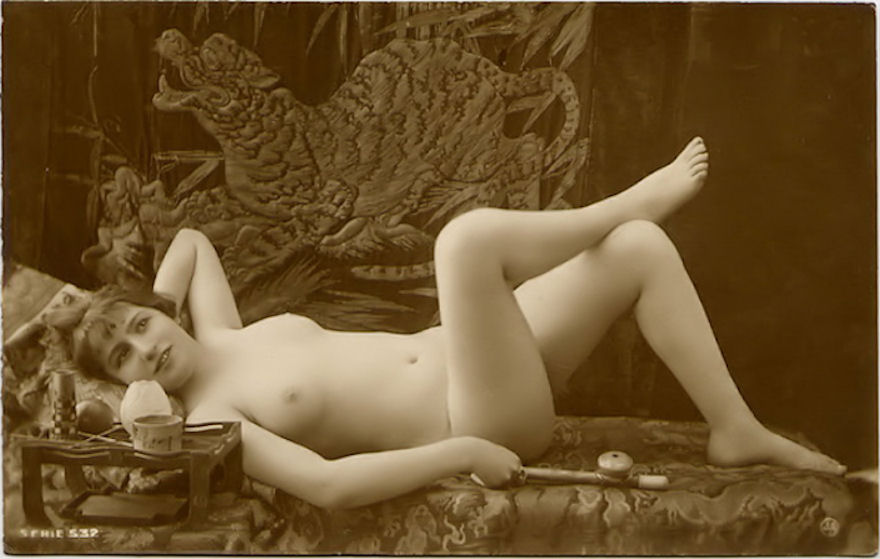 Infamous opium users included Charles Baudelaire, Picasso, Brassaï and Jean Cocteau, who shared his struggles against opium with the world in writings such as Opium.
I became addicted with caution and under medical supervision. There are doctors capable of pity. I never exceeded ten pipes. I smoked the rate of three in the morning (at nine o'clock), four in the afternoon (at five o'clock), three in the evening (at eleven o'clock). I believed that, in this way, I was reducing the chances of addiction. With opium I suckled cells, which were restored to the world after five months of abstinence, and I suckled them with countless unknown alkaloids, whereas a morphine addict, whose habits frighten me, fills his veins with a single known poison and surrenders himself far less to the unknown.
Of course opium remains unique and the euphoria it induces is superior to that of health. l owe it my perfect hours. It is a pity that instead of perfecting curative techniques, medicine does not try render opium harmless.
– Jean Cocteau, Opium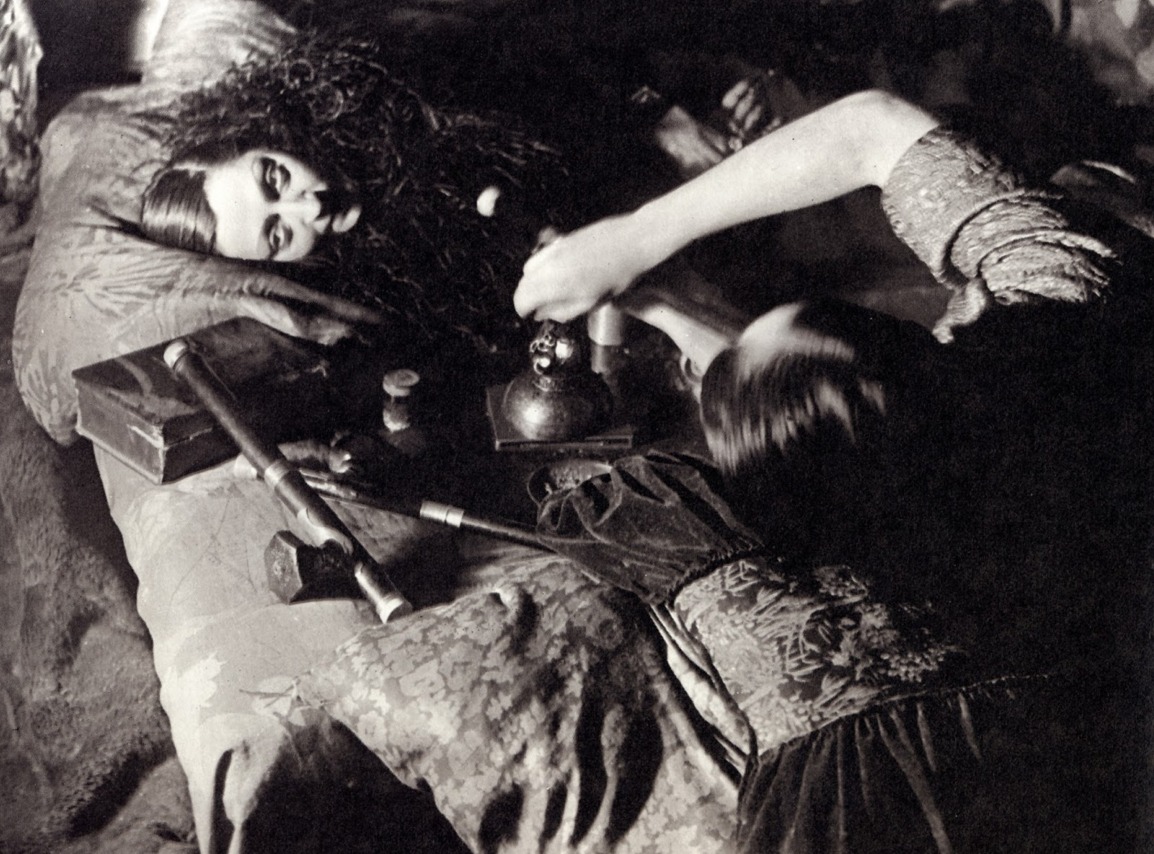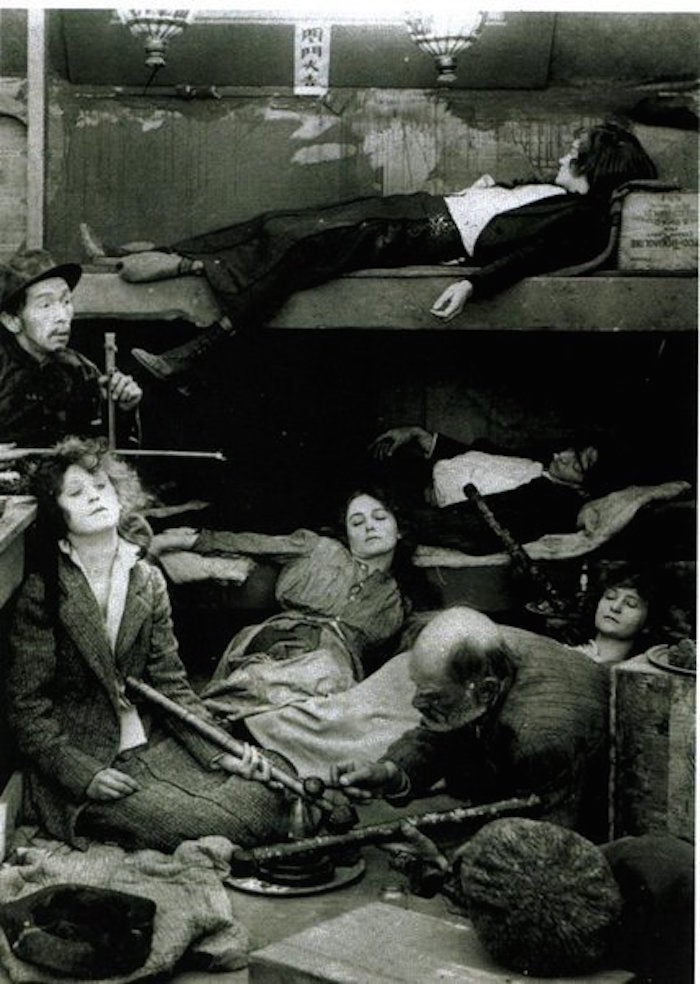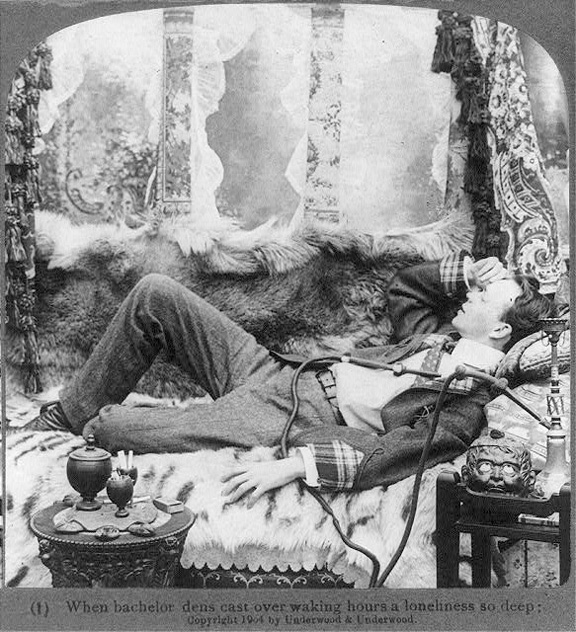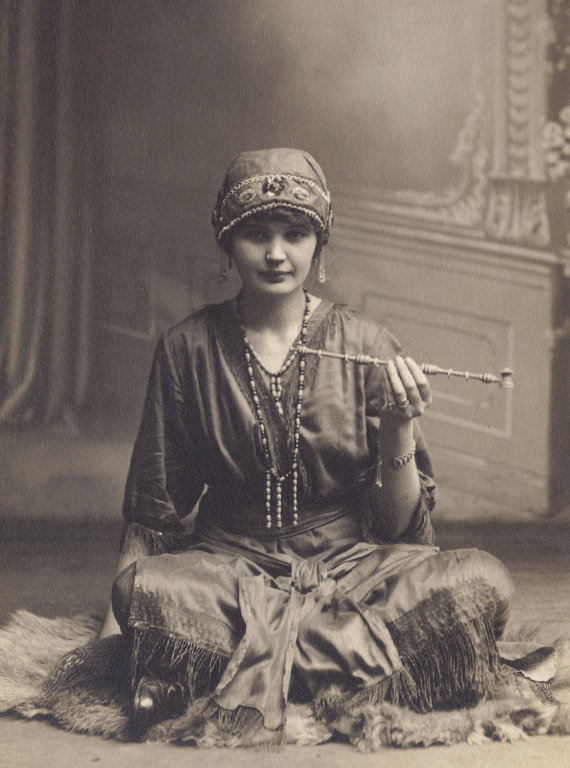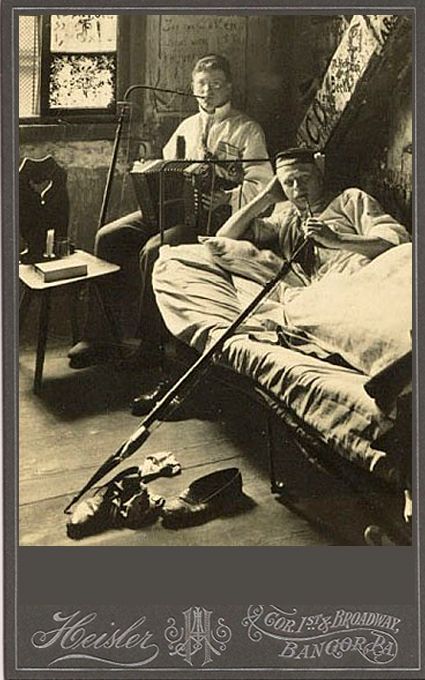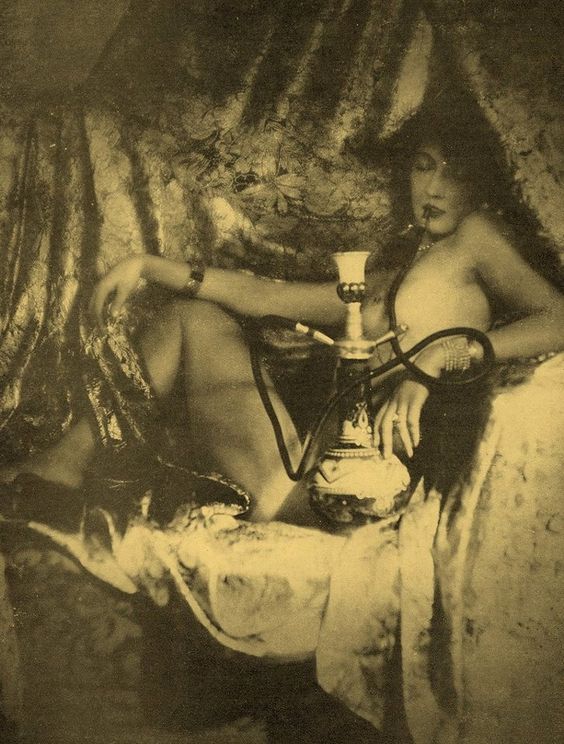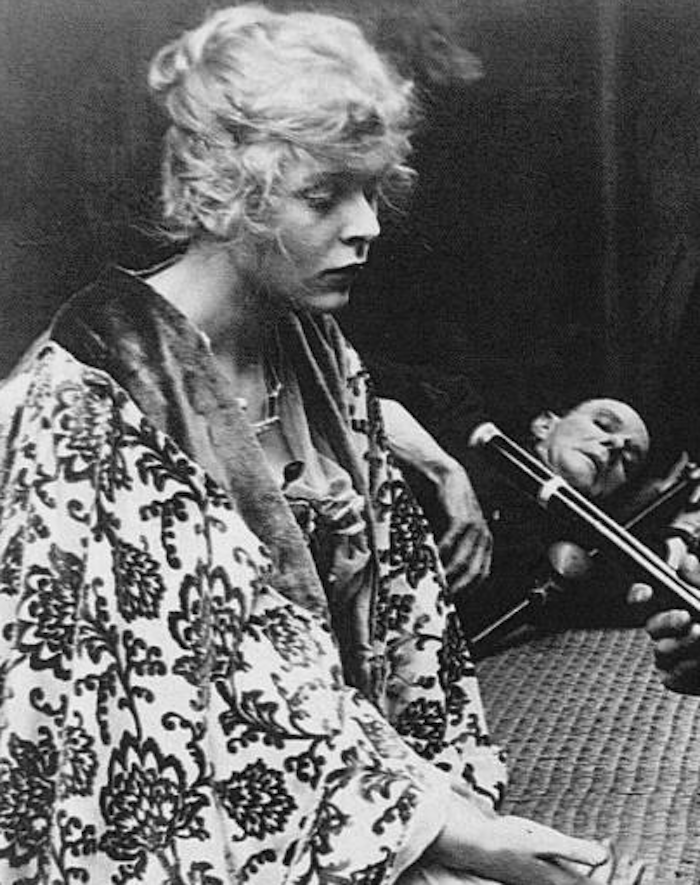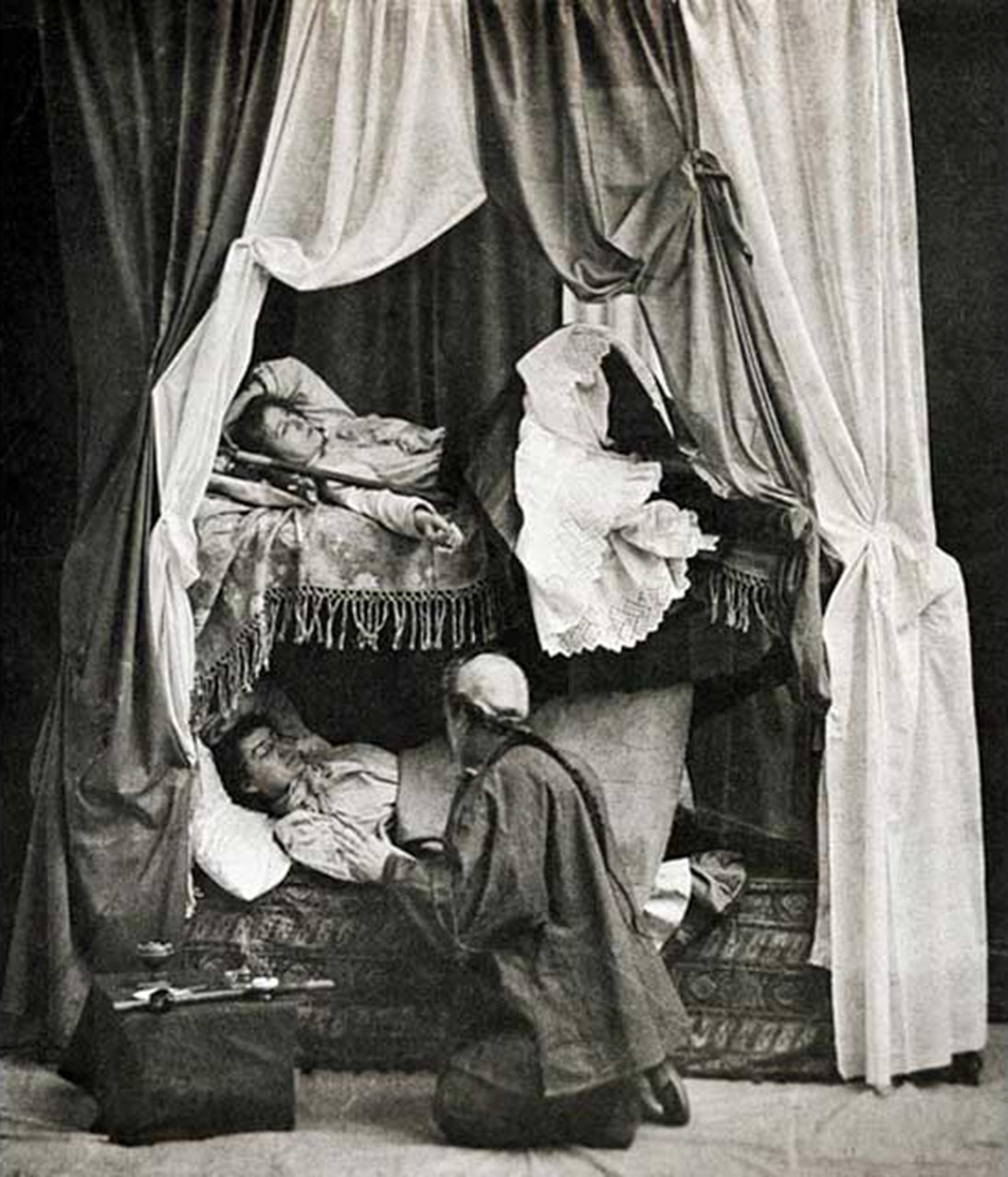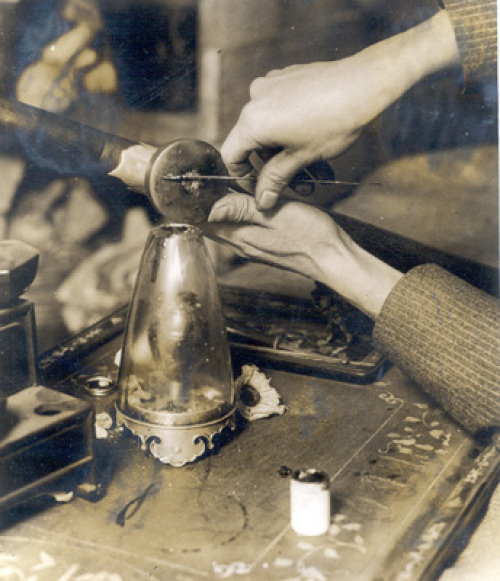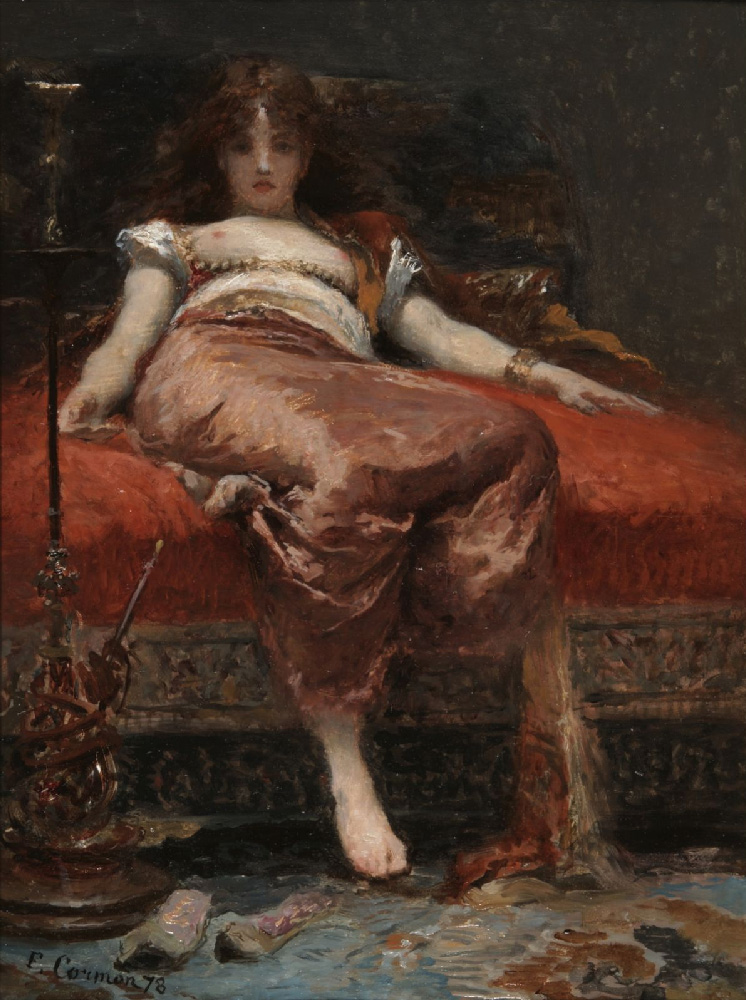 Remember kids, just say no.