1. New York in the Rain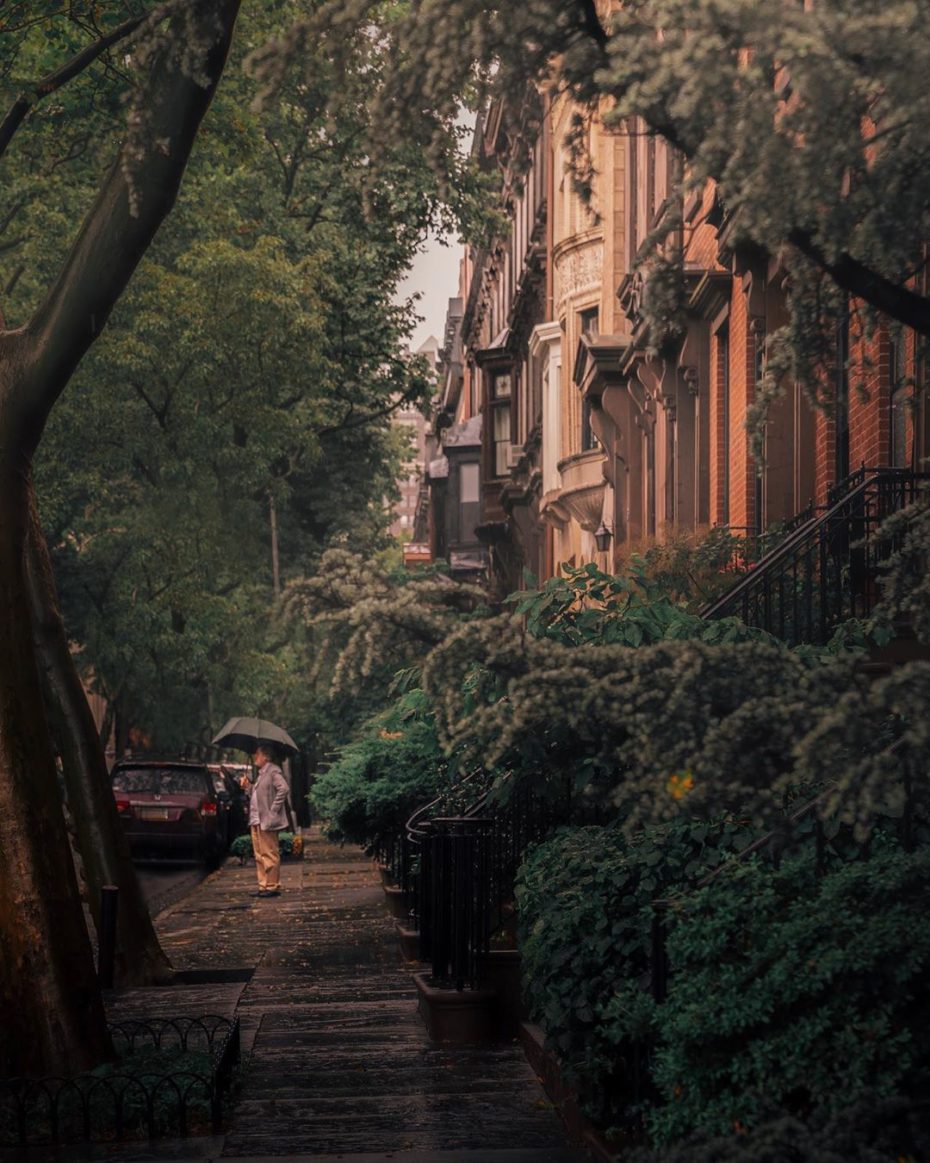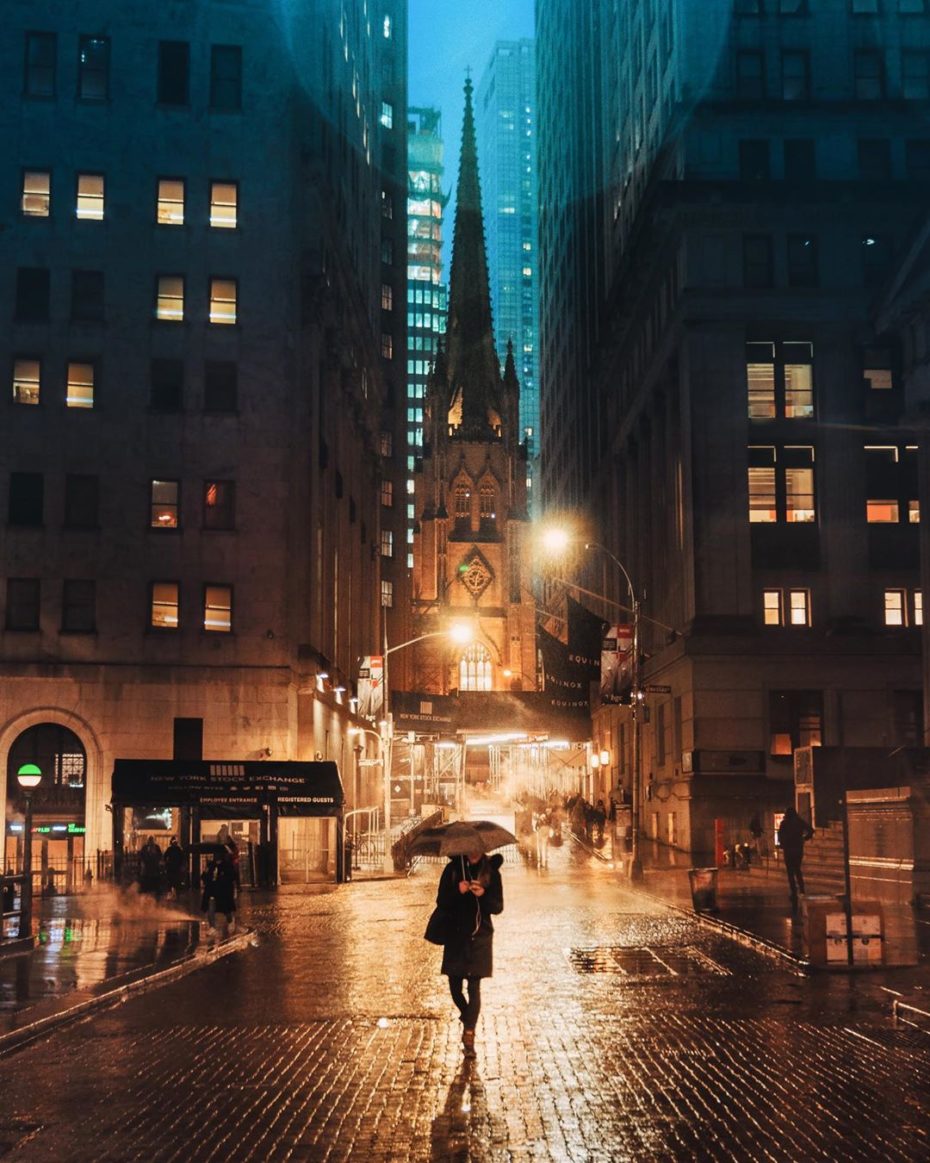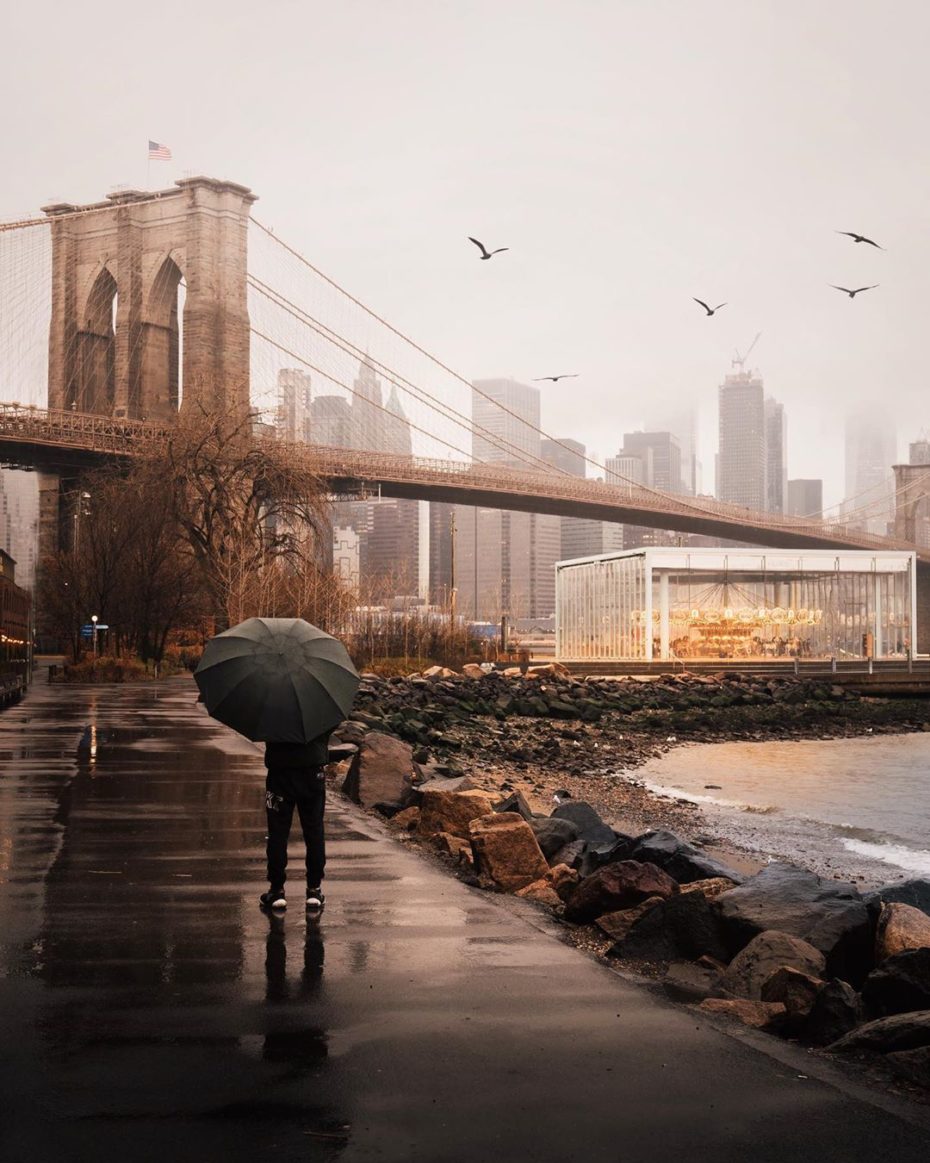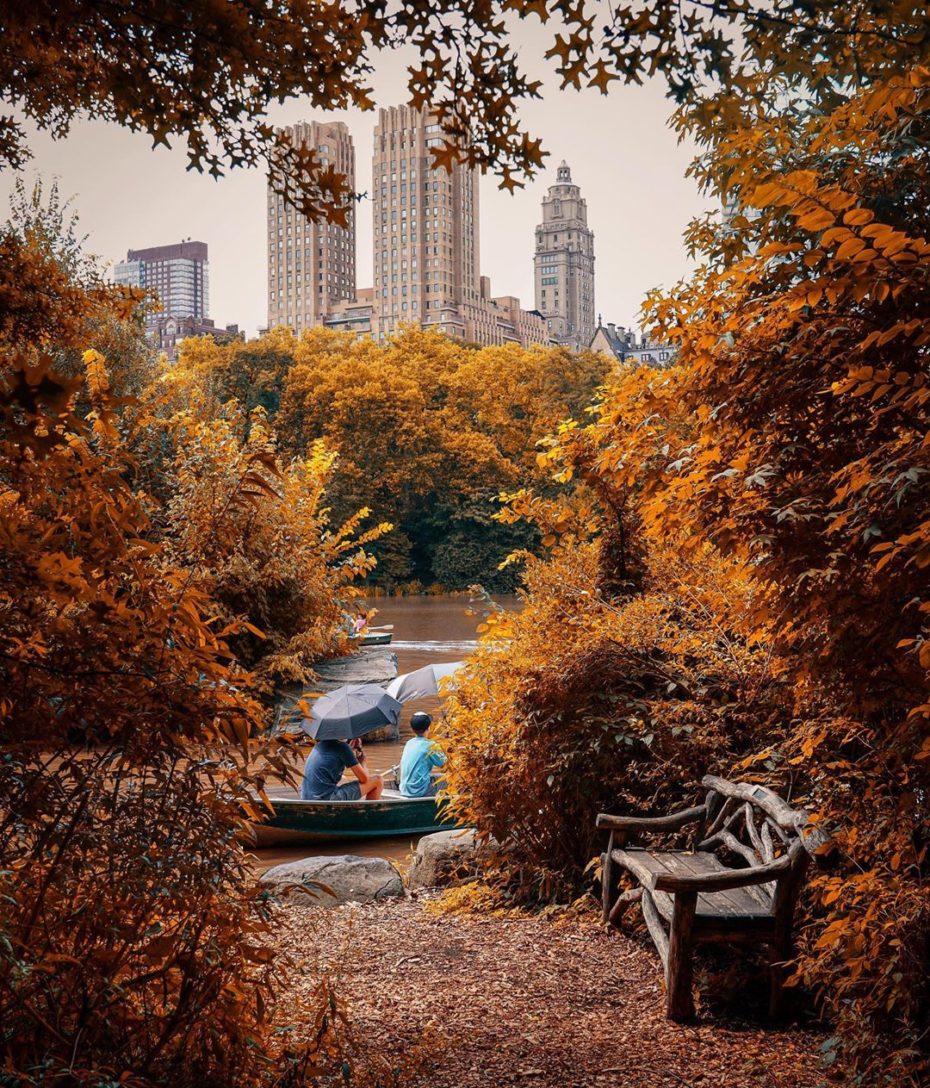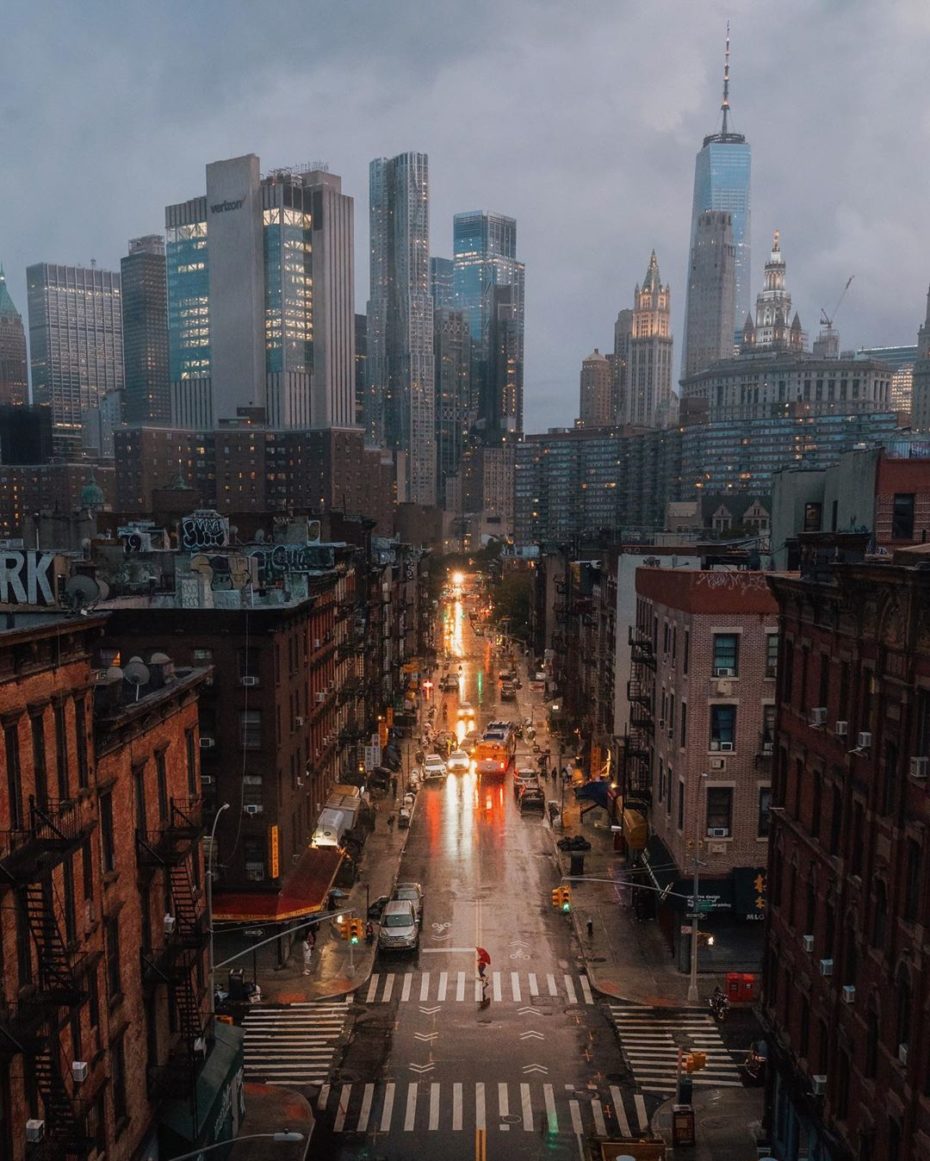 Beautifully captured by Dylan Walker, found on his Instagram account.
2. Word of the Day: Umarell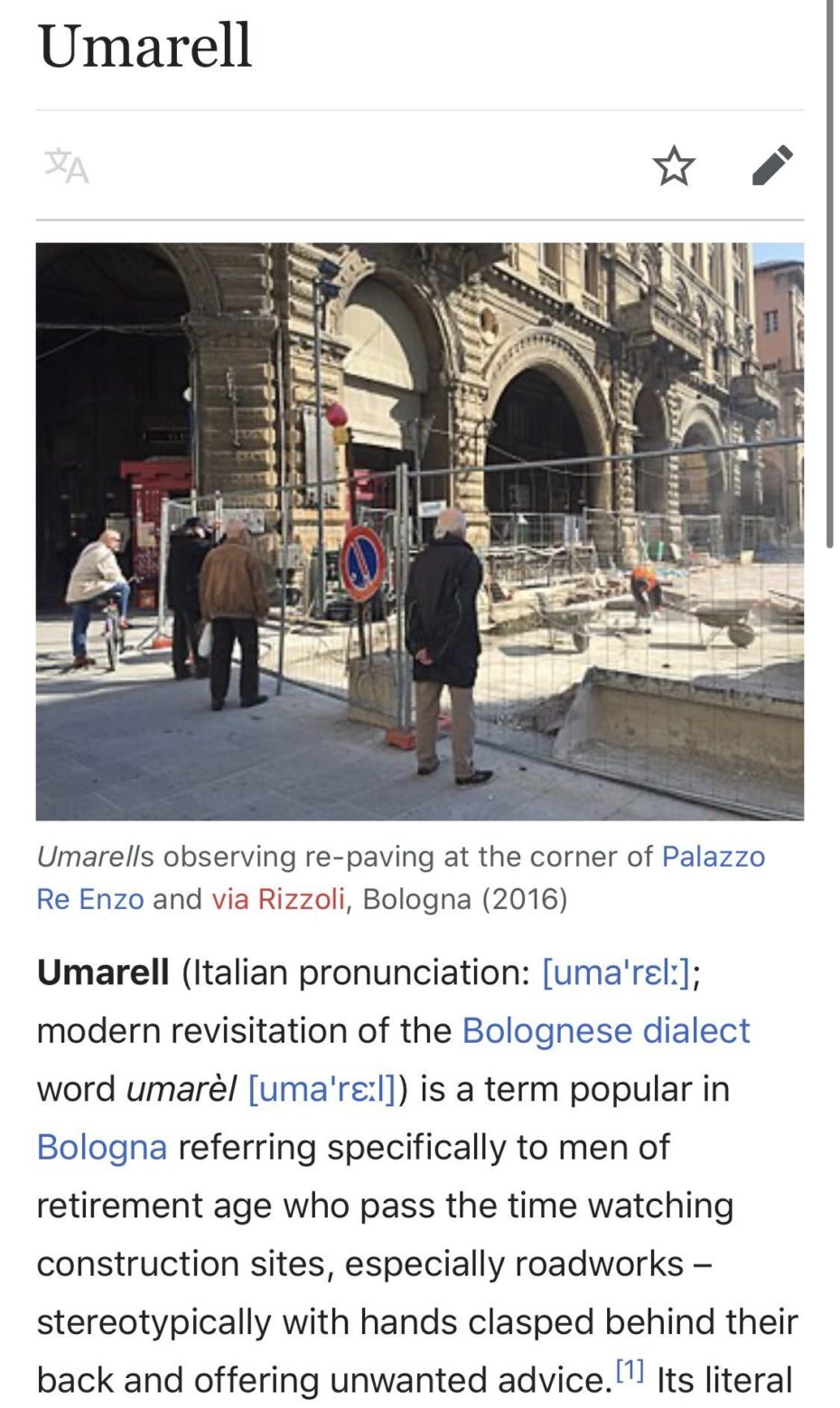 Found on Wikipedia.
3. "Grandpa Steel"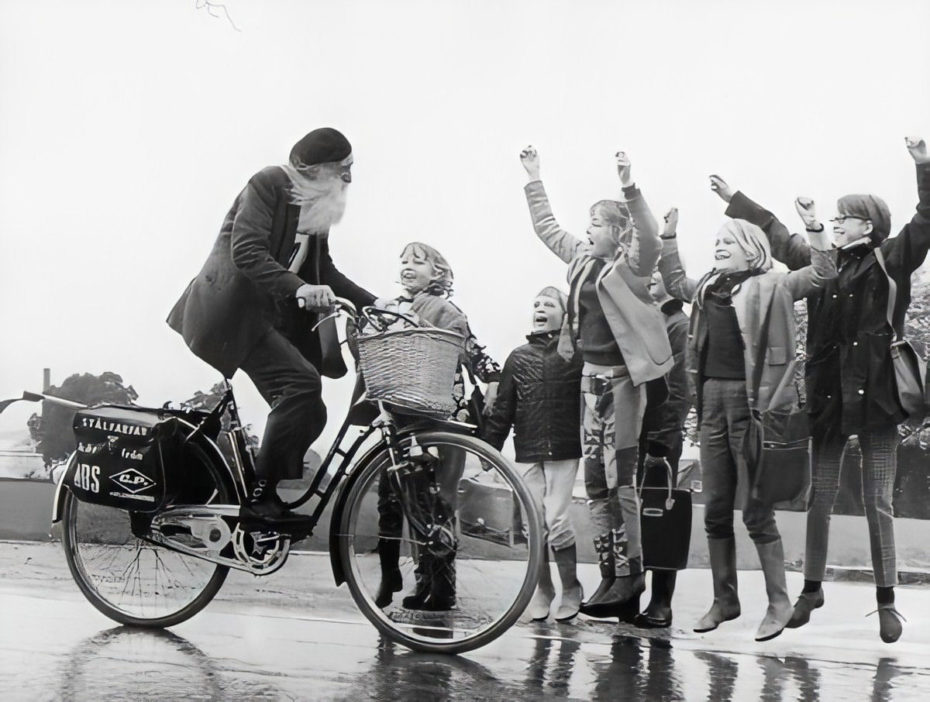 In 1951 in Sweden, a 66 year-old man wasn't allowed to enter a 1800km (1118 miles) long bicycle race because of his age. He showed up anyways and won the race by biking for days without sleep.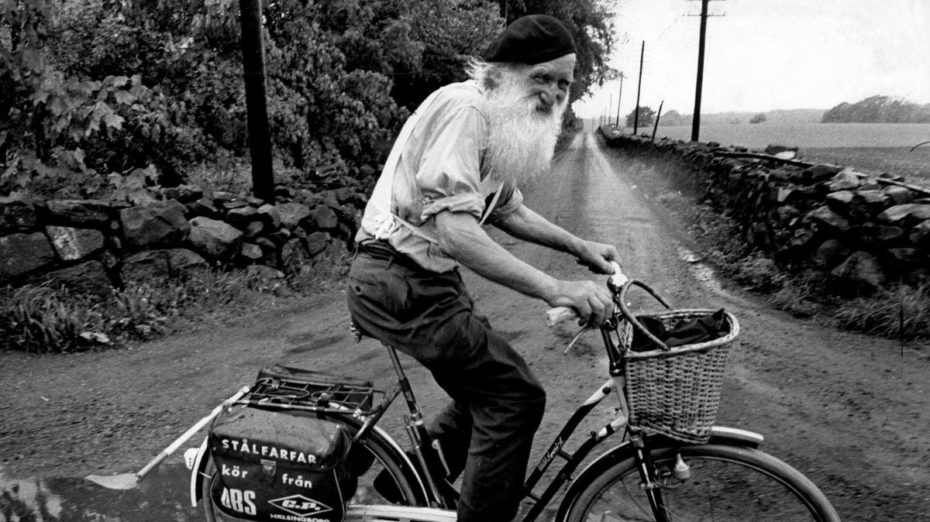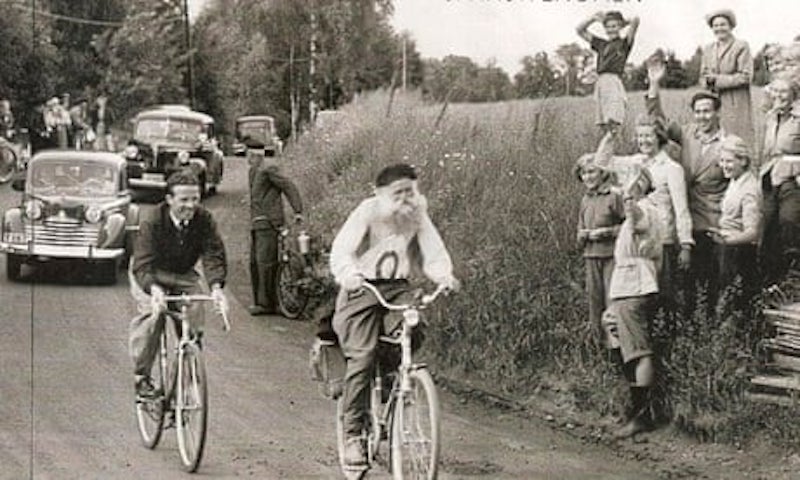 His name was Gustaf Håkansson, but he got the nickname "Grandpa Steel".
Found on The Guardian.
4. What Foreign Exchange Students Thought About Americans In 1954
A fascinating interview.
5. Donation ad and drop off for USB sticks to send to North Korea
The initiative is called Flashdrives for Freedom, website here. There's a really interesting documentary about increasing exposure to the outside world in North Korea, called "The Jangmadang Generation."
6. Brøndby Garden City, outside Copenhagen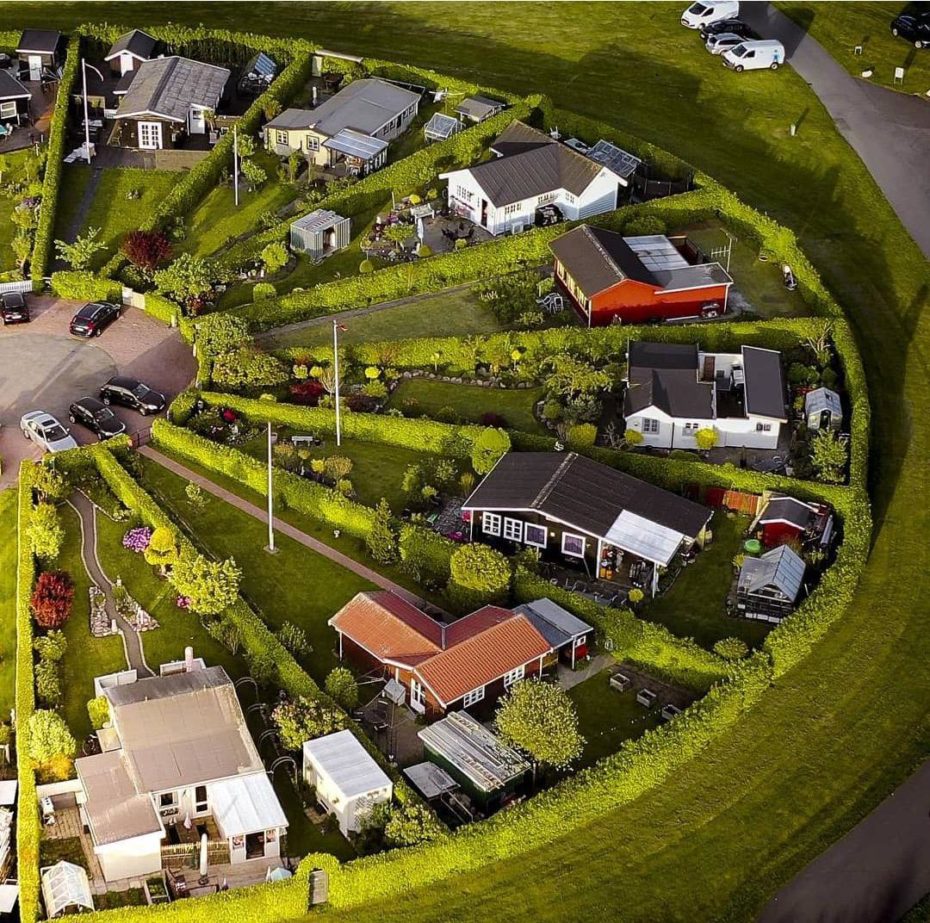 A place where communities live in circle gardens together. The idea of 'garden city' was approved in 1964 when the municipality of Brøndby agreed to dedicated space for allotments, thus the mesmerizing circles started to pop up in the area. Technically, they were originally designed as allotment gardens – i.e. a place for people who live in apartments in the city to have a little plot of land where they can do some gardening in the spring and summer months. Generally there are laws that prohibit people from living in them full time. And the houses were only meant be half shed/storage for gardening tools and used as a place to sit and have a cup of coffee in rainy weather.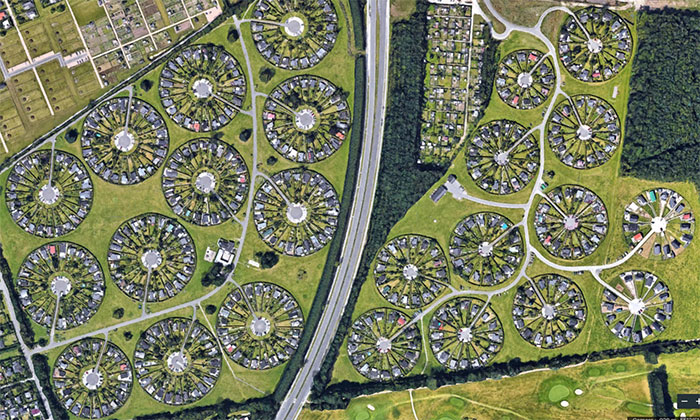 Photos by Henry Do, found on Reddit.
7. Hegra, the ancient Saudi city of tombs carved into sandstone mountains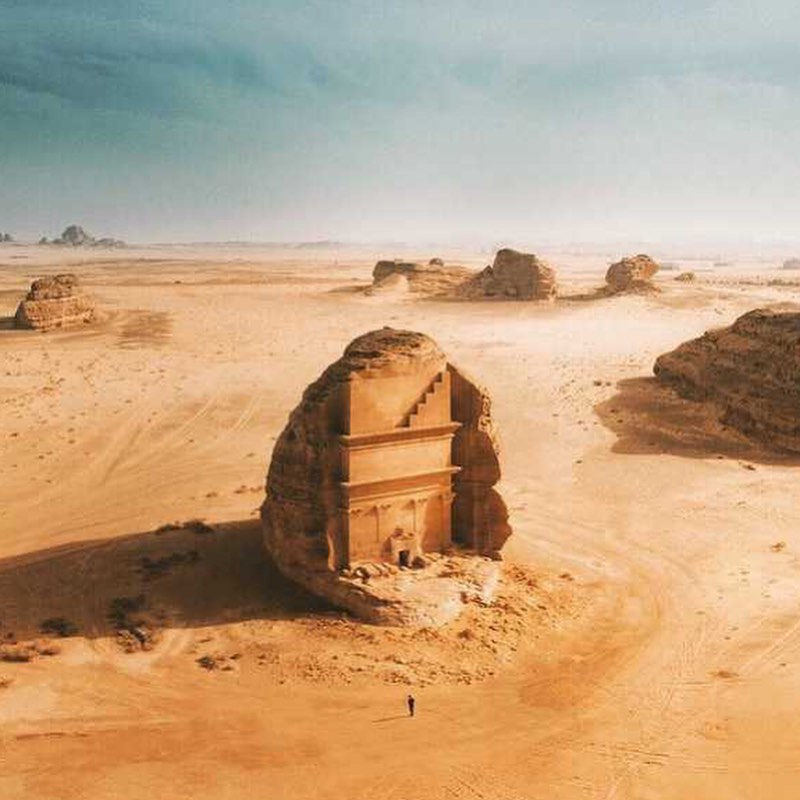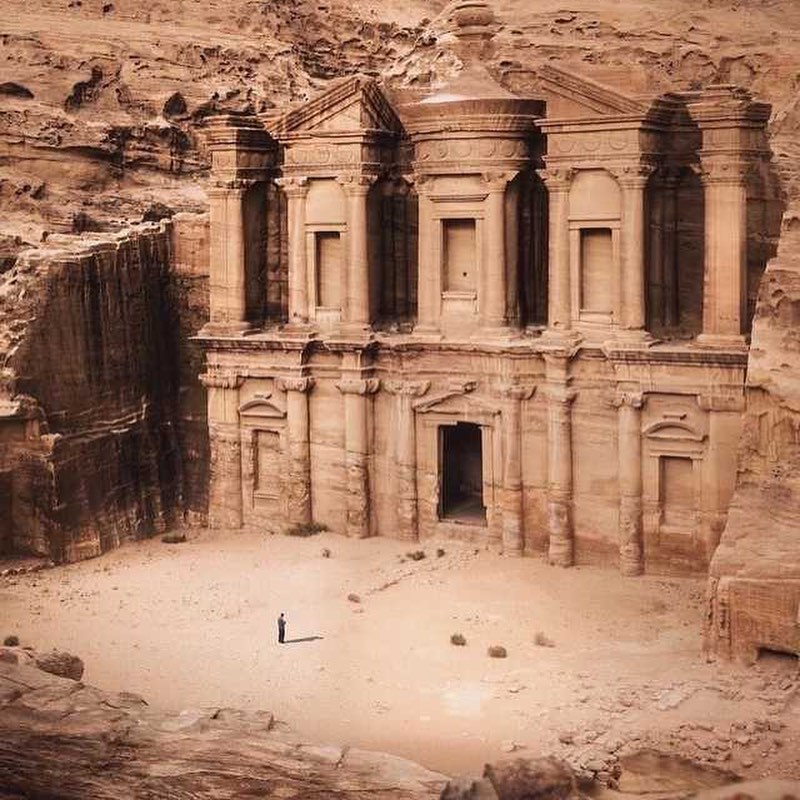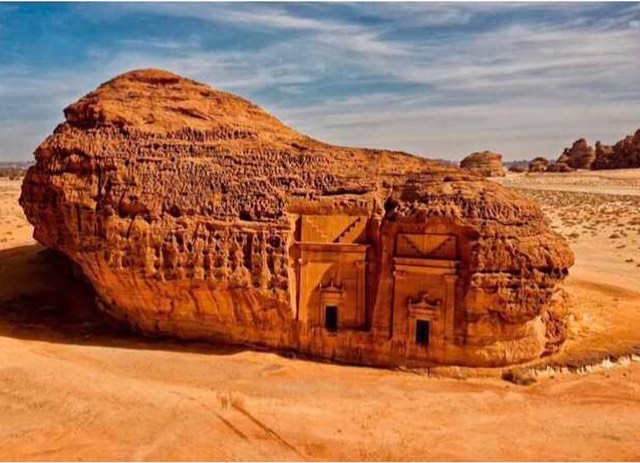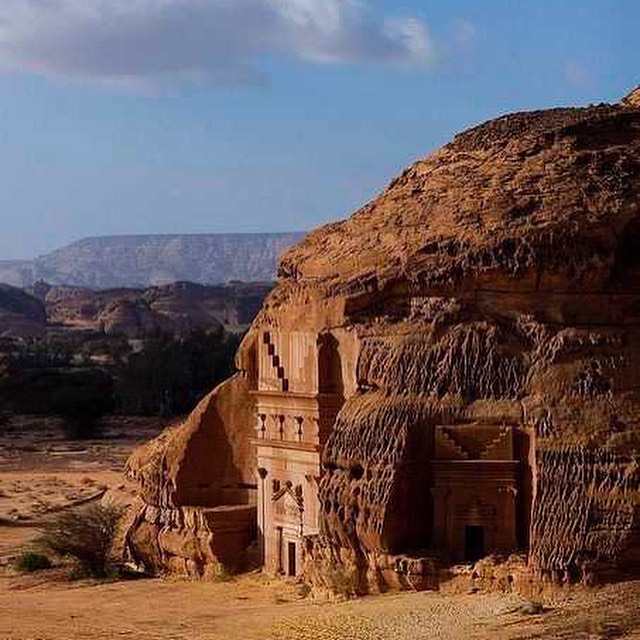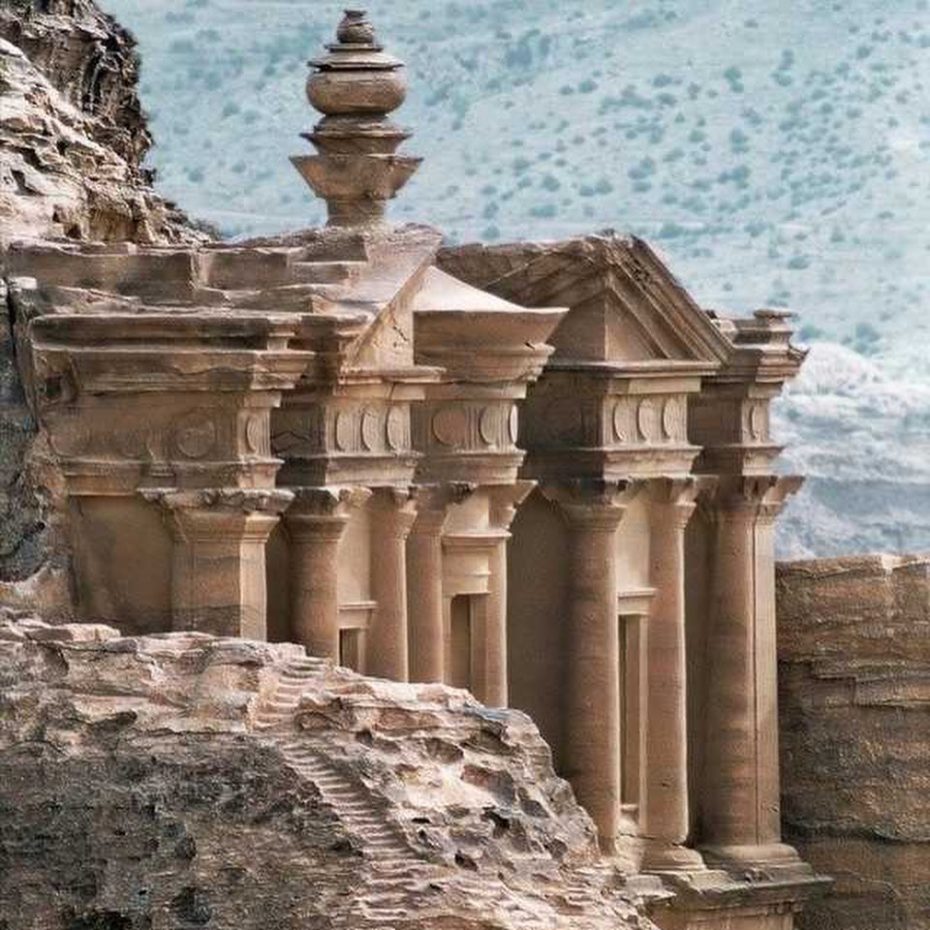 Dating back to the second century BC, the Nabataean archaeological site, also known as Madain Saleh, has long been hidden from foreign visitors in this ultra-conservative kingdom that rarely opens up to tourists.
Written records of the Nabataean kingdom are sparse as there are only a few surviving documents and scattered inscriptions and graffiti. No one is really sure how large their empire really was.
Further reading found here and here.
8. Landscapes made from old Denim Jeans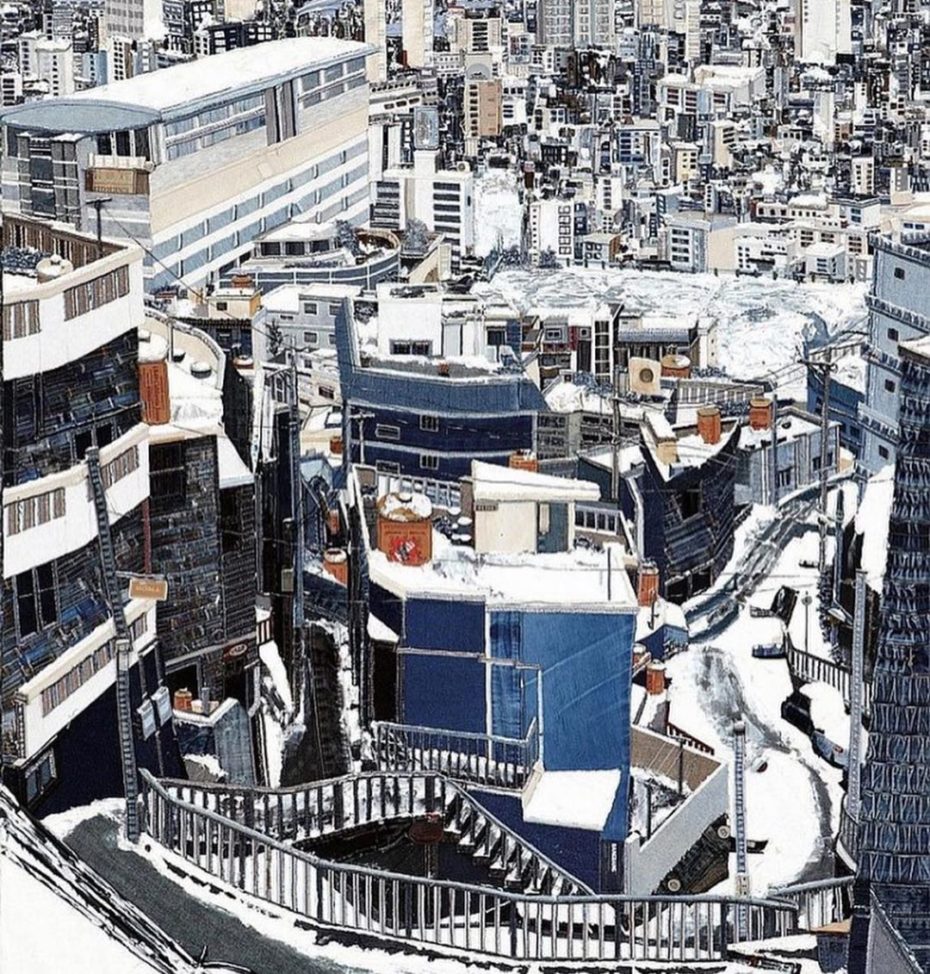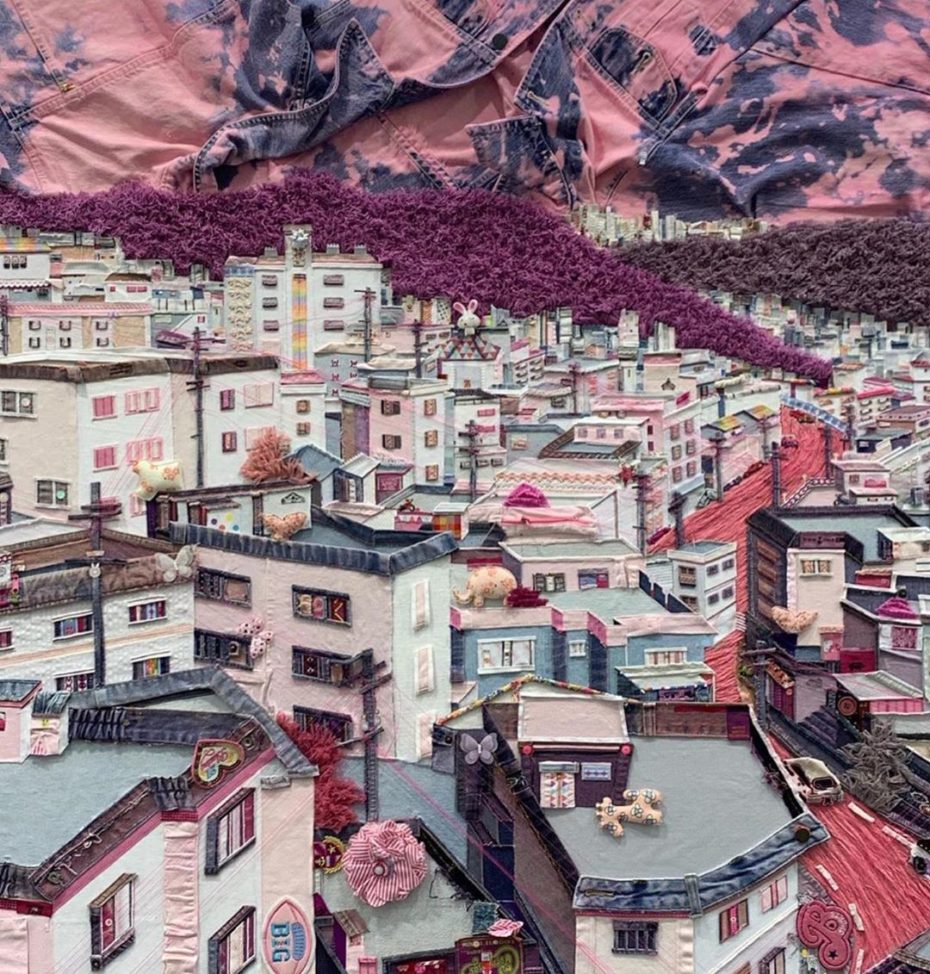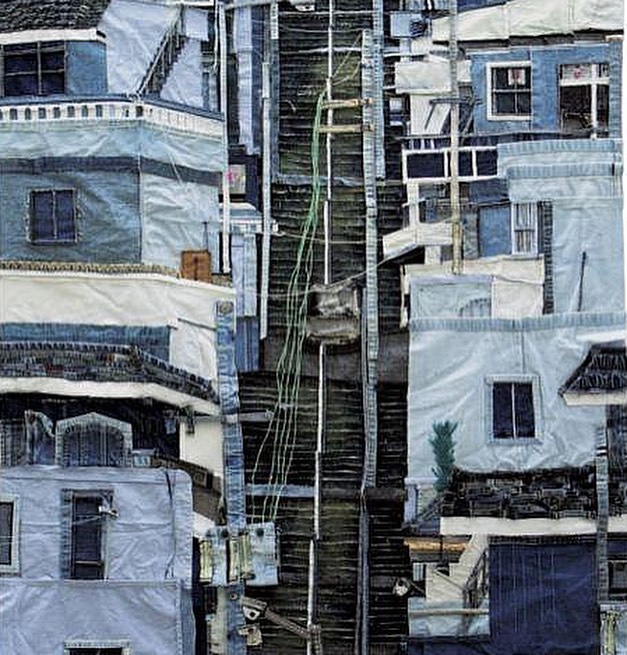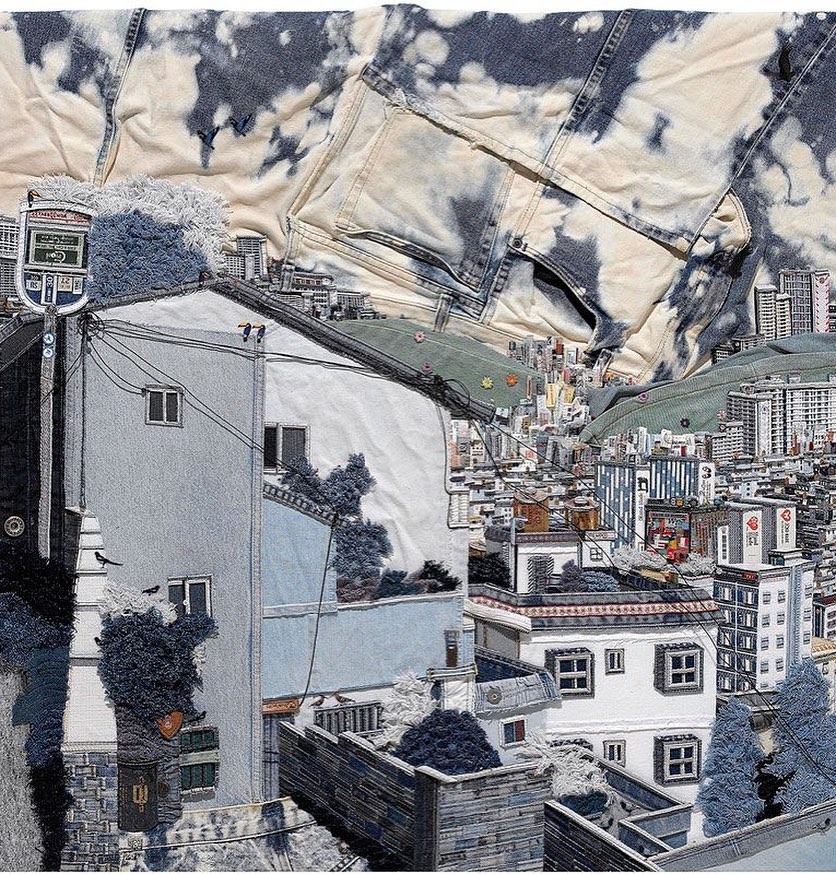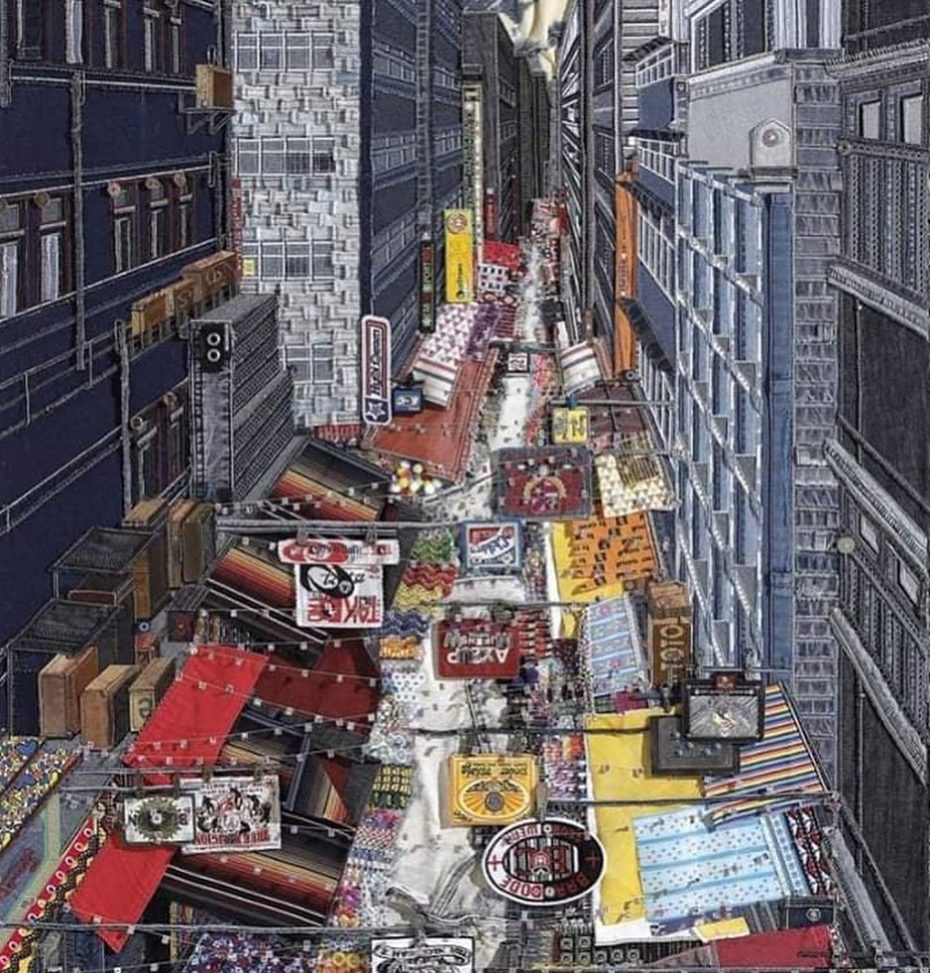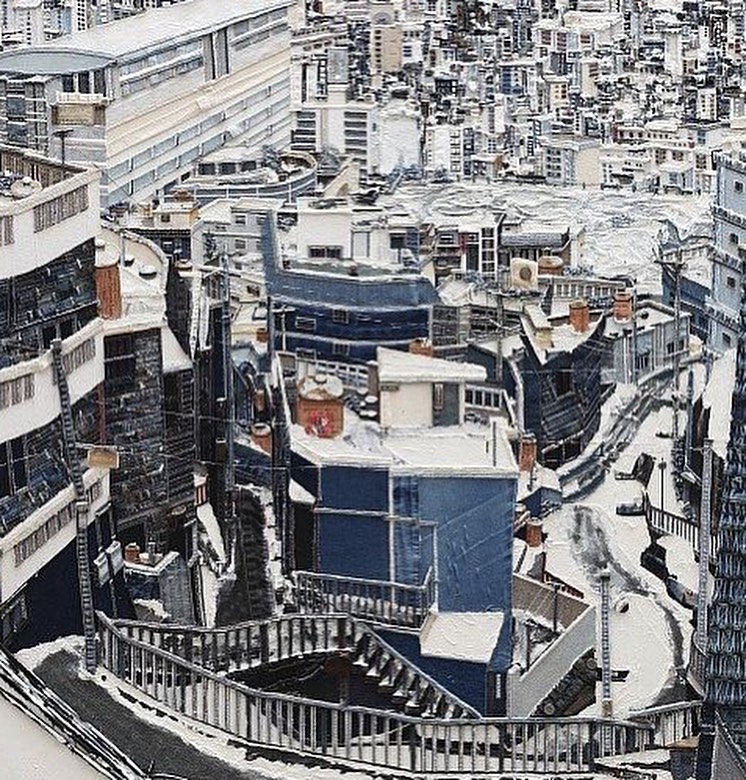 By Korean artist Choi So Young.
9. A Home in Florida, Covered in Budweiser Beer Cans, For Sale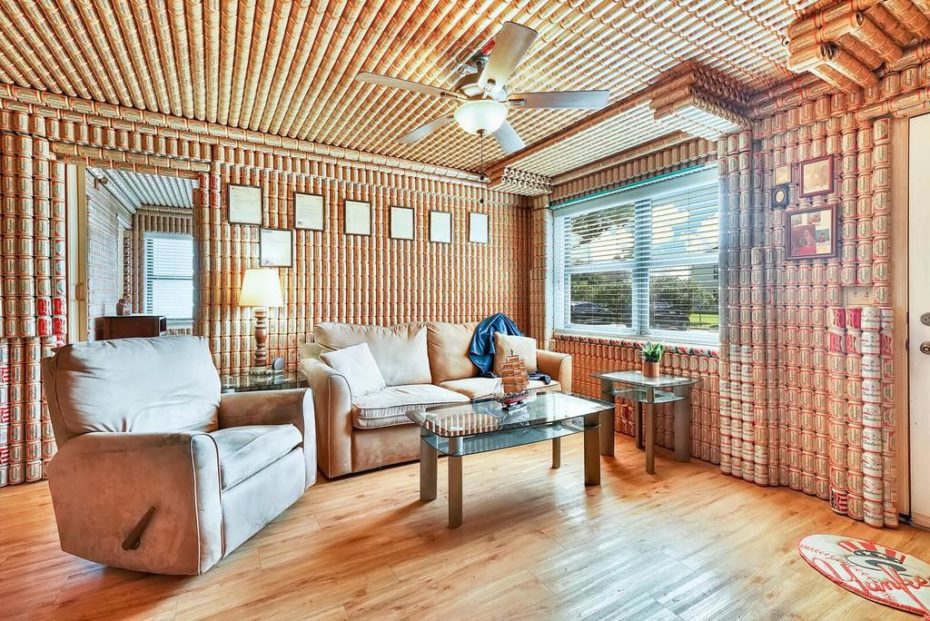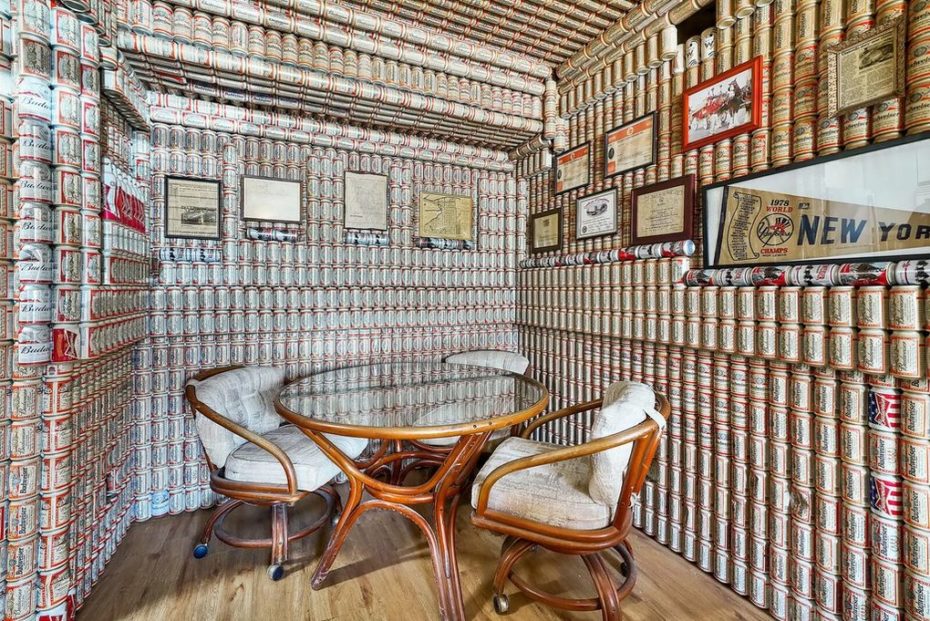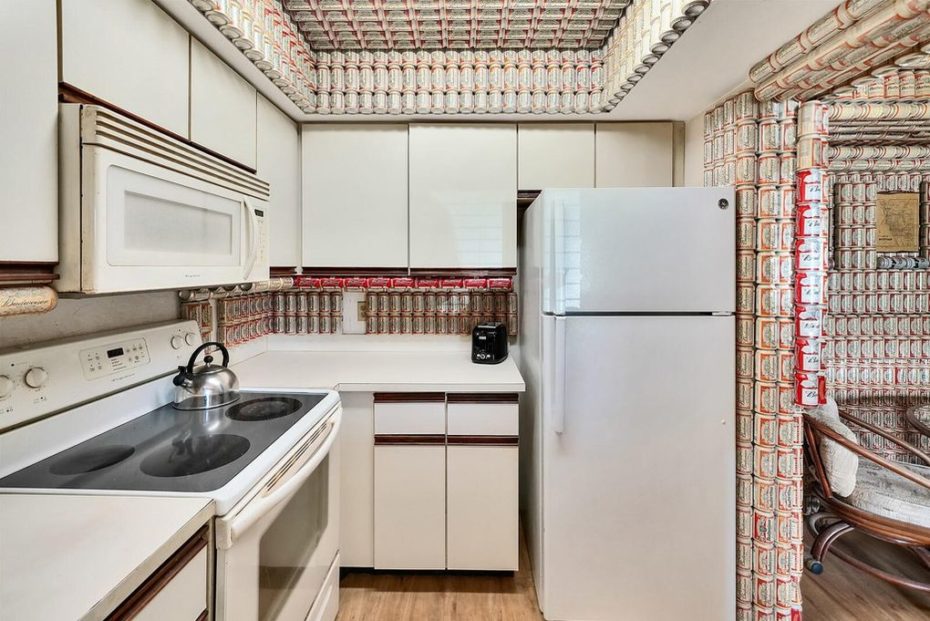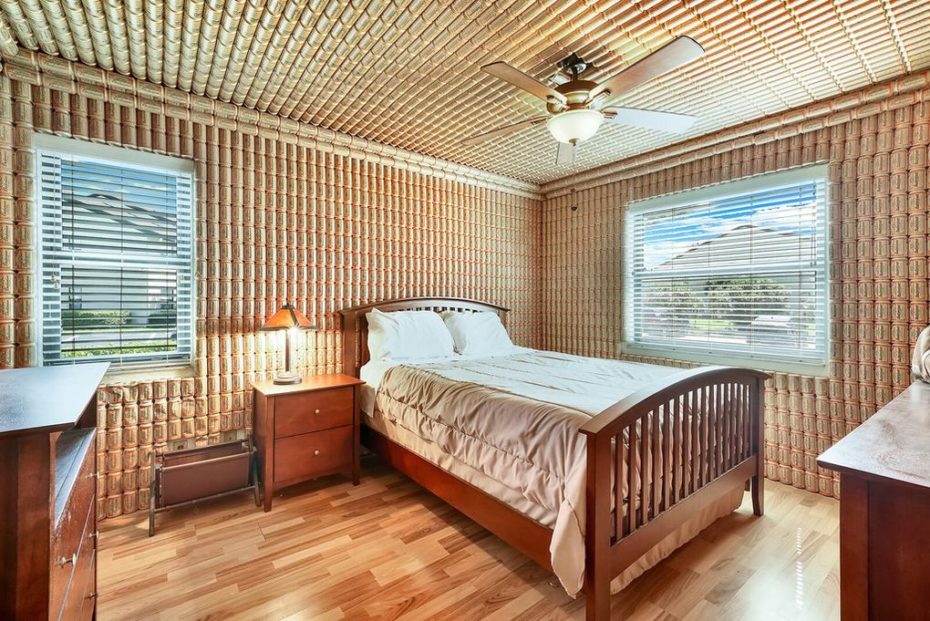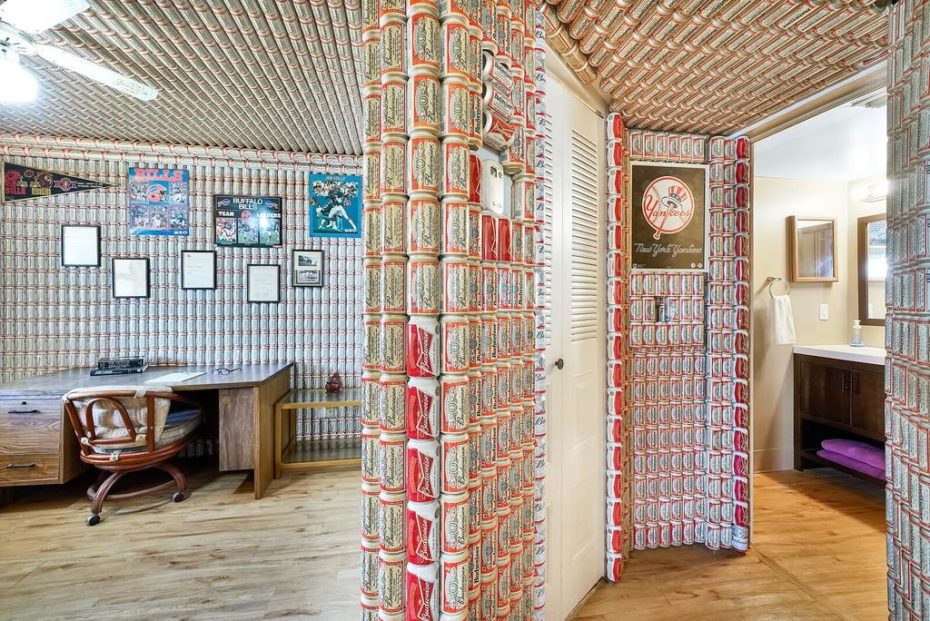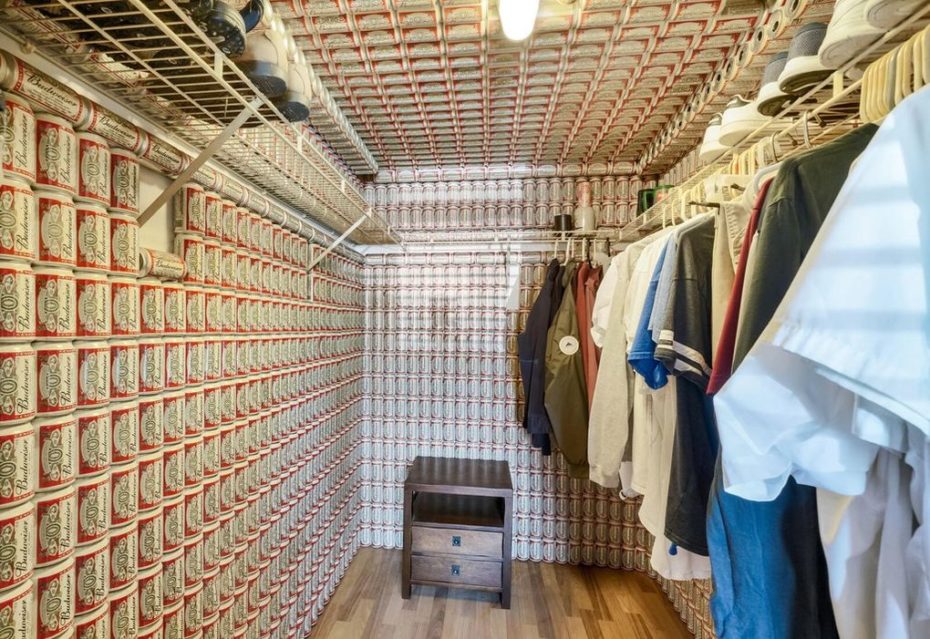 Could it be considered outsider art?
The previous owner, who is now deceased, was a big fan of Budweiser and made it "his life's mission to wallpaper his home in beer cans."
Listed for $100K on Realtor.
10. Indoor Toilet, "Free Trial"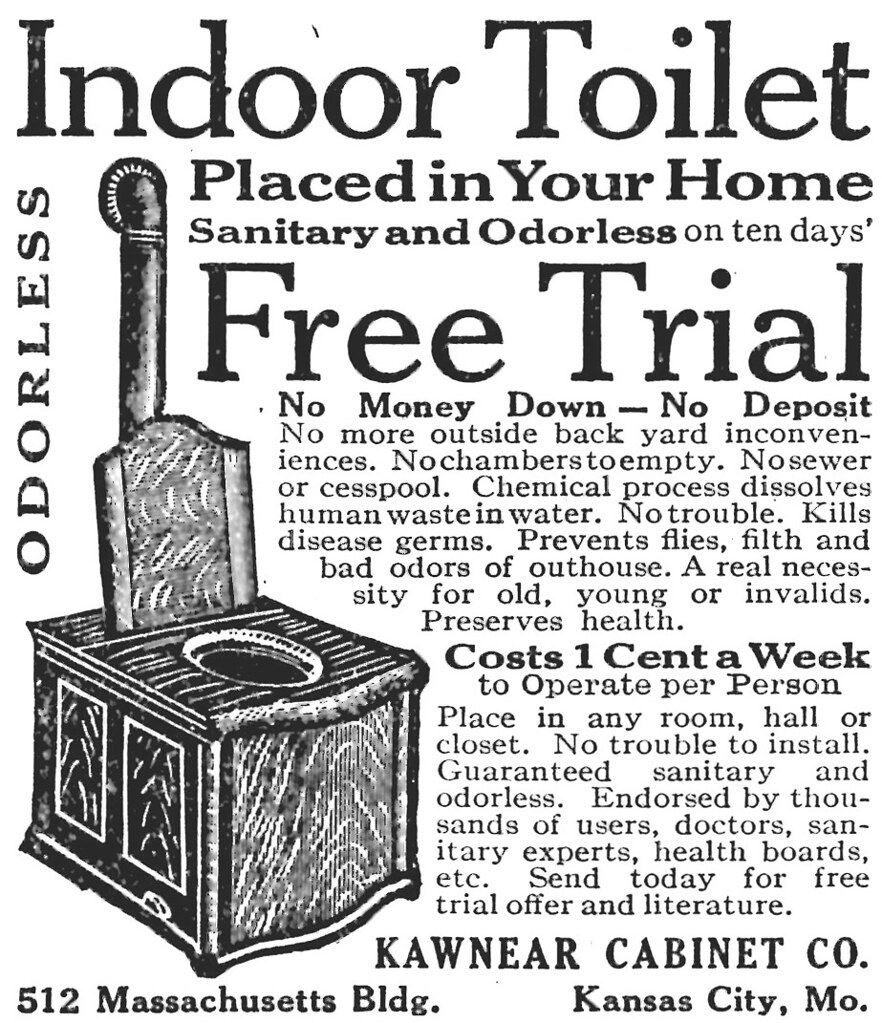 Kawnear Cabinet Co, 1917, found on Reddit.
11. These 14,000 year-old Bison sculptures found in a French Cave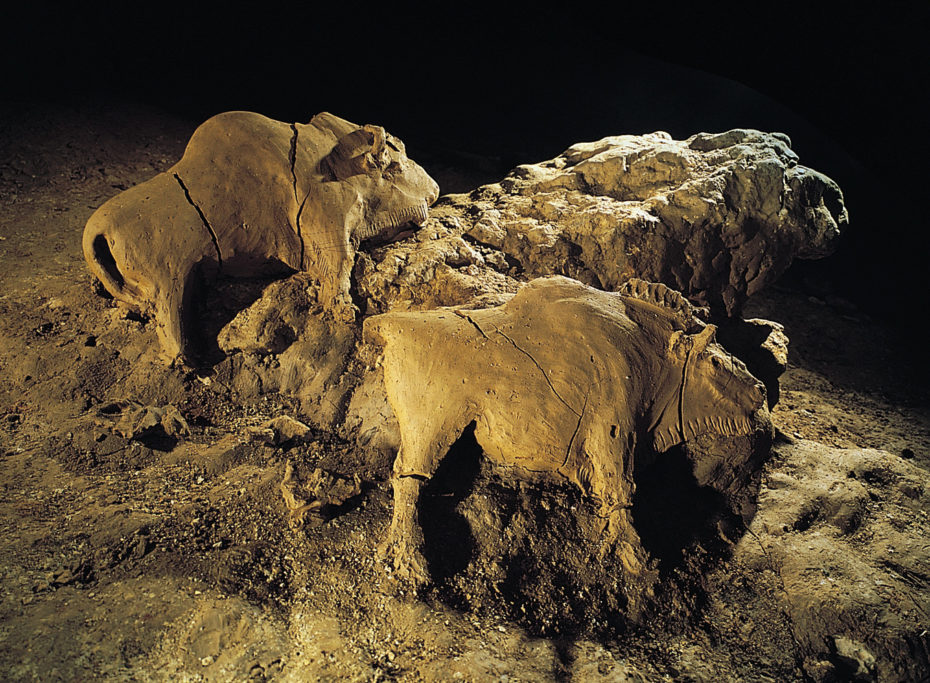 In Le Tuc d'Audoubert cave. Ariege, France, found on Museum of Artifacts.
12. This House in Brittany, France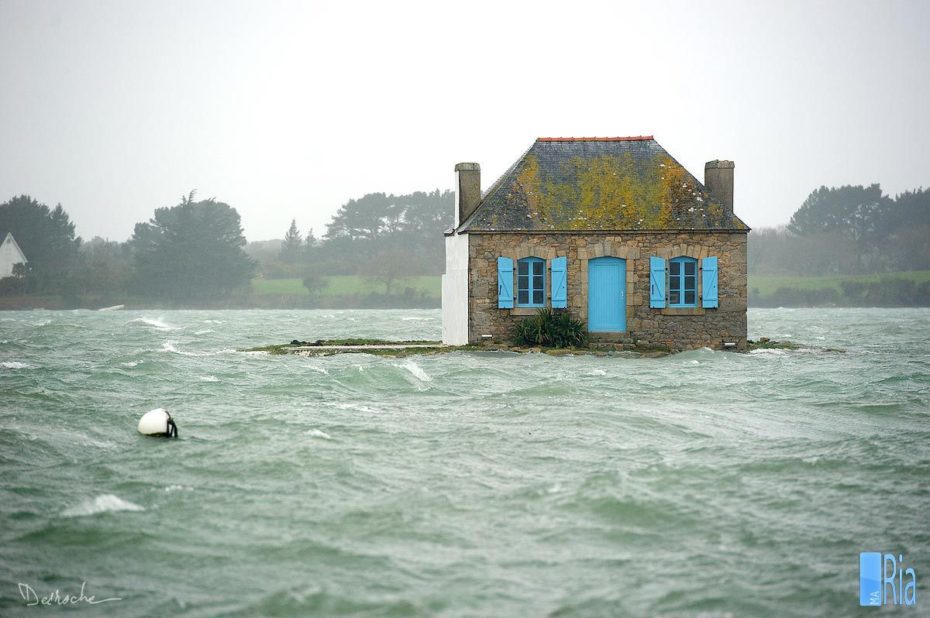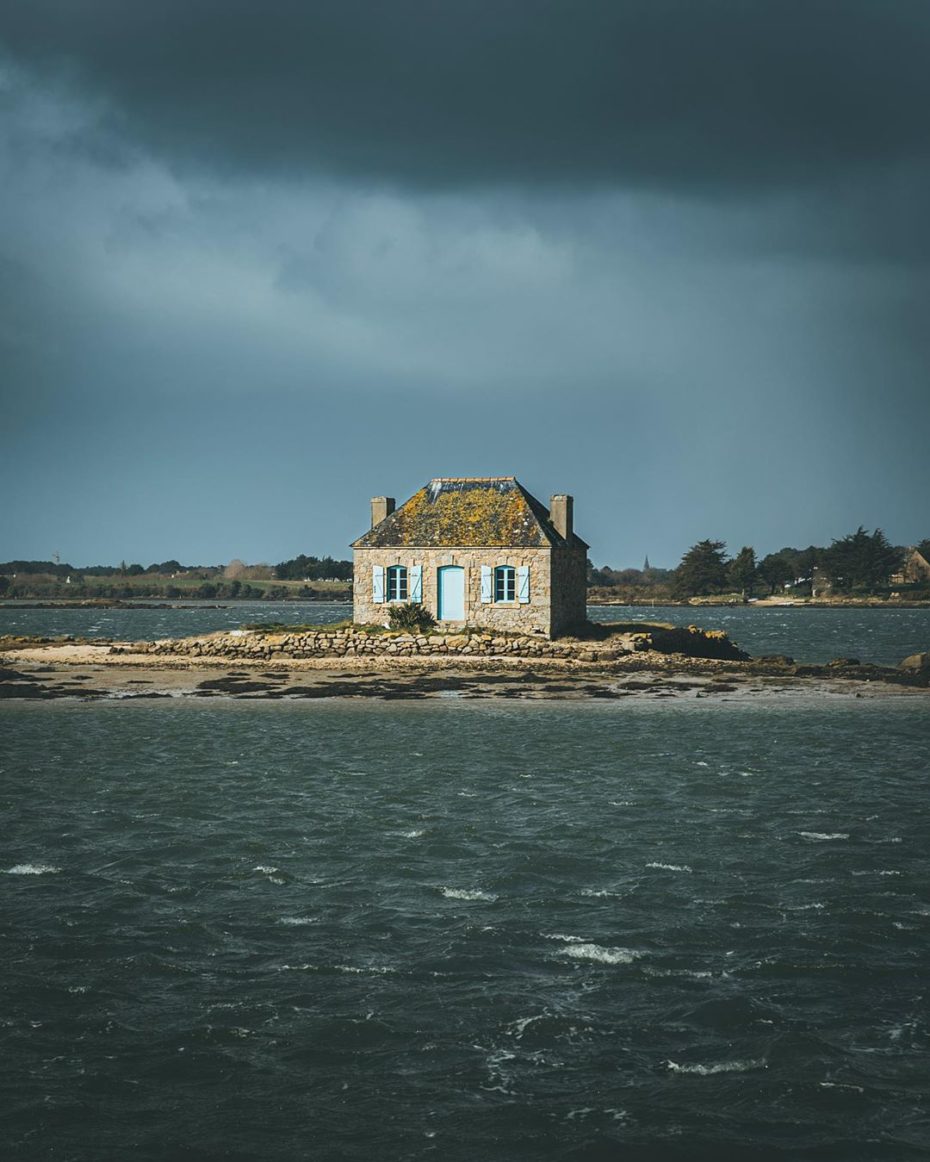 In Saint Cado, a mysterious islet of the Etel River, you'll find a view of this unusual little house perched on a few rocks, known as l'îlot rocheux de Nichtarguer. Also known as the oyster house as it was once the home of an oyster park keeper and his family. Currently uninhabited, unfortunately, not available to rent.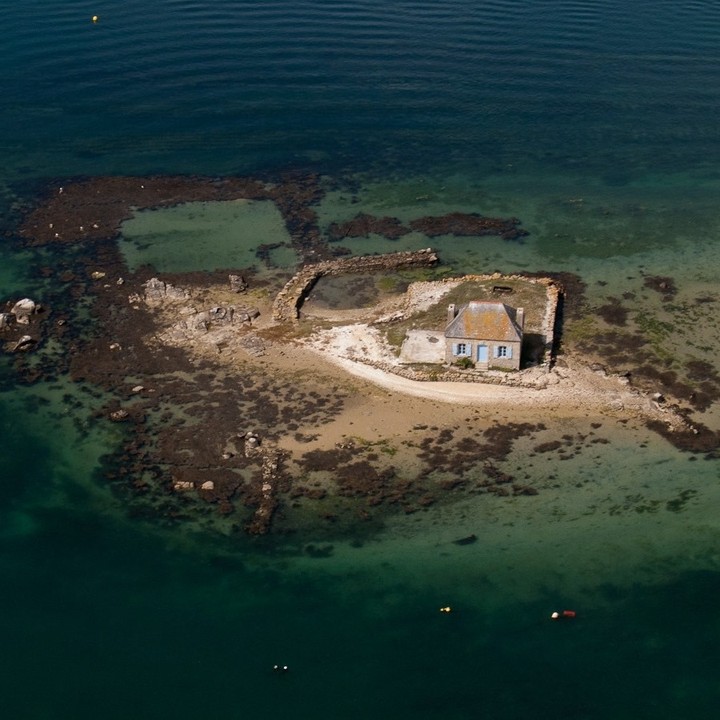 More information here, and find our guide to Brittany here.
13. Inside Jon's imaginarium
Director Charlie Graley: "I have known Jon for many years. He creates for the love of it with no obvious goal. He sees the world very differently from everyone else. He tends to favor magic over fact. He has a unique spin on everything. Even the most mundane conversations can quickly slip into time travel or how his dog, Teddy, has a magical aura. Aside from all of his wonderful creations, the most overwhelming characteristic about him is his heart of gold. He is a polite, timid soul that would never say a bad word against anyone…."
Full film found on Nowness.