Welcome to your Halloween edition of 13 Things, not for the faint of heart!
1. The French Werewolf Endemic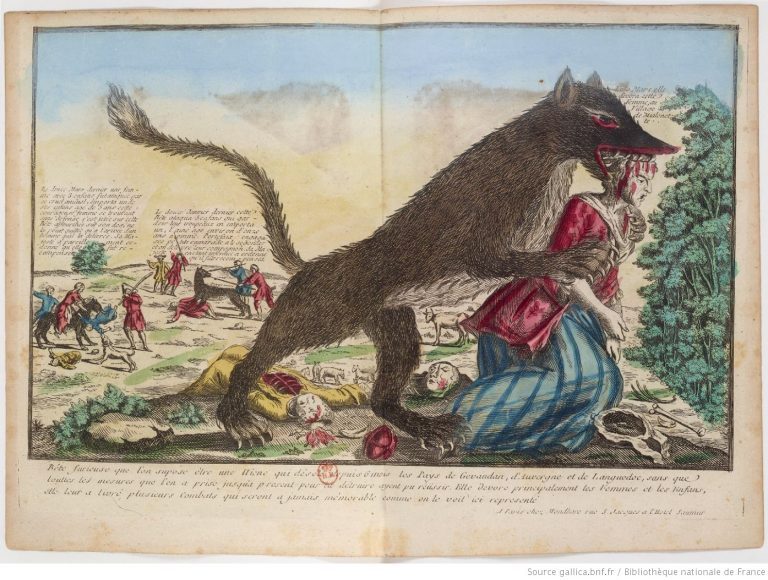 .. A 67-page academic paper on the history of killer lycanthropes or some sort of man-eating wolf exists. The French Werewolf Epidemic (1520-1630) was France's version of Europe's witch trials and executions, but with werewolves. For 110 years, 30 thousand people were accused of being werewolves, tortured in exchange for their confessions, or lack of admission of guilt and died at the stake. Of the many examples of accused werewolfery is of Jacques Rollet, dubbed the Werewolf of Chazes. Rollet lured a fifteen-year-old boy to the woods where he murdered and ate his body. When he was tried for his crime, he confessed to having done the same to other locals, specifically employees of the court system such as lawyers and attorneys. Rollet got the death sentence (like pretty much everyone else back then) but ended up in an insane asylum…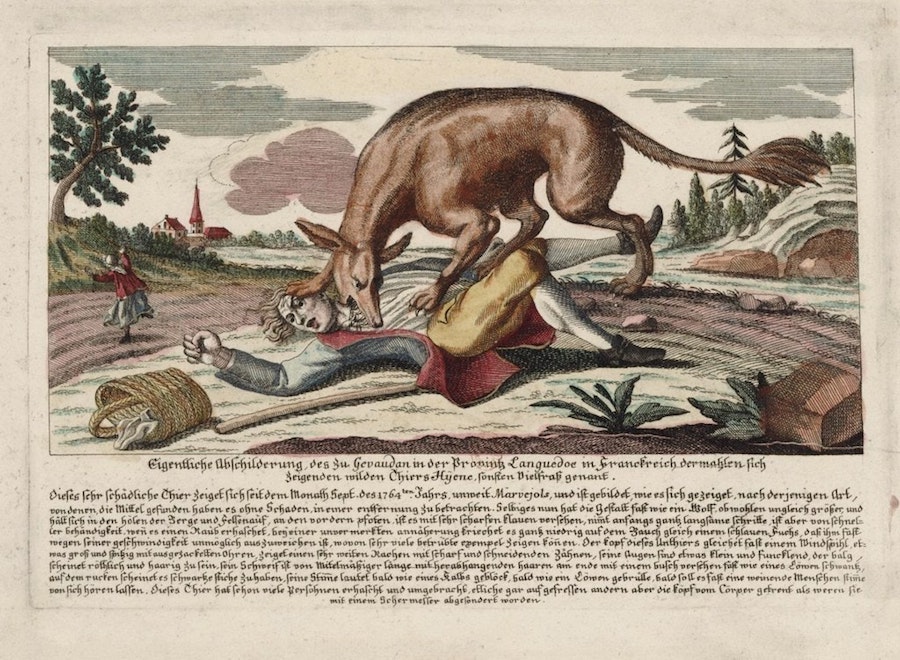 The country's history with wolf-related mythology is long and rich with stories such as the La Bête du Gévaudan, or The Beast of Gévaudan, which for three years terrorized the area. The first attack occurred in April of 1764, and the victim, a young woman tending her flock of sheep, described her assailant as looking "like a wolf, yet not a wolf." She survived when her sheep went into action, defending the teenage girl from the Beast…. This would be the start of more than 100 documented fatal attacks in Gévaudan in which most of the victims were partially eaten.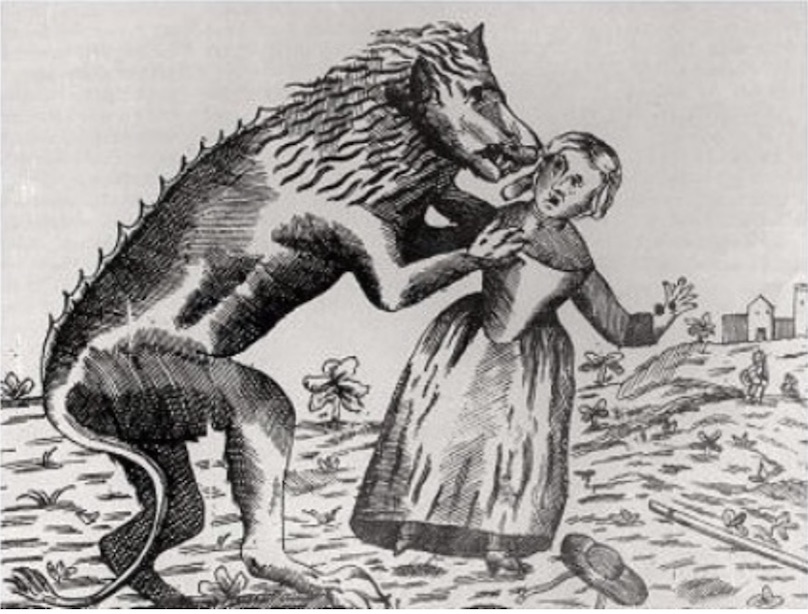 Read the full story on Dangerous Minds.
2. This Elegantly Decayed Creole Mansion in New Orleans for Rent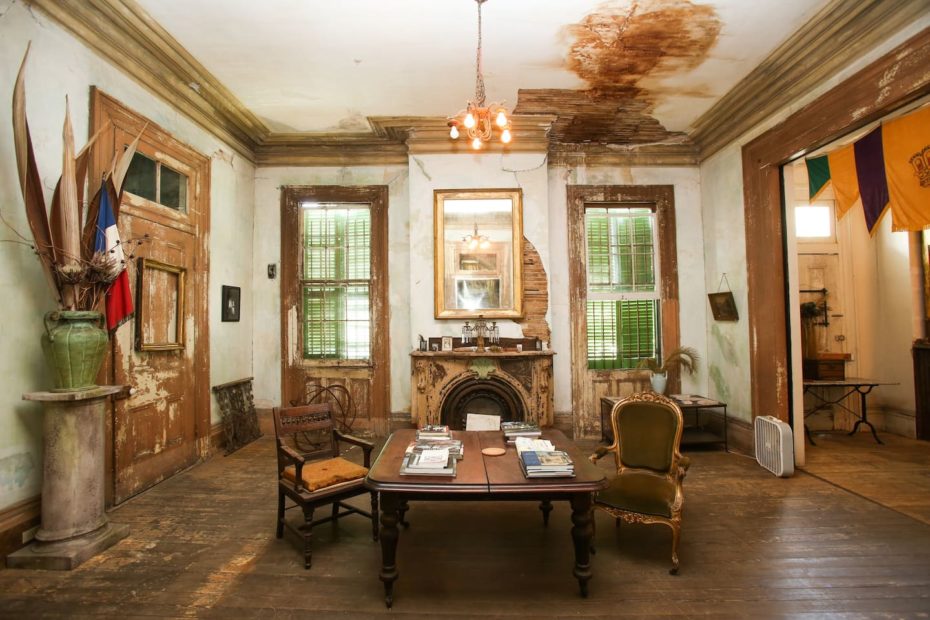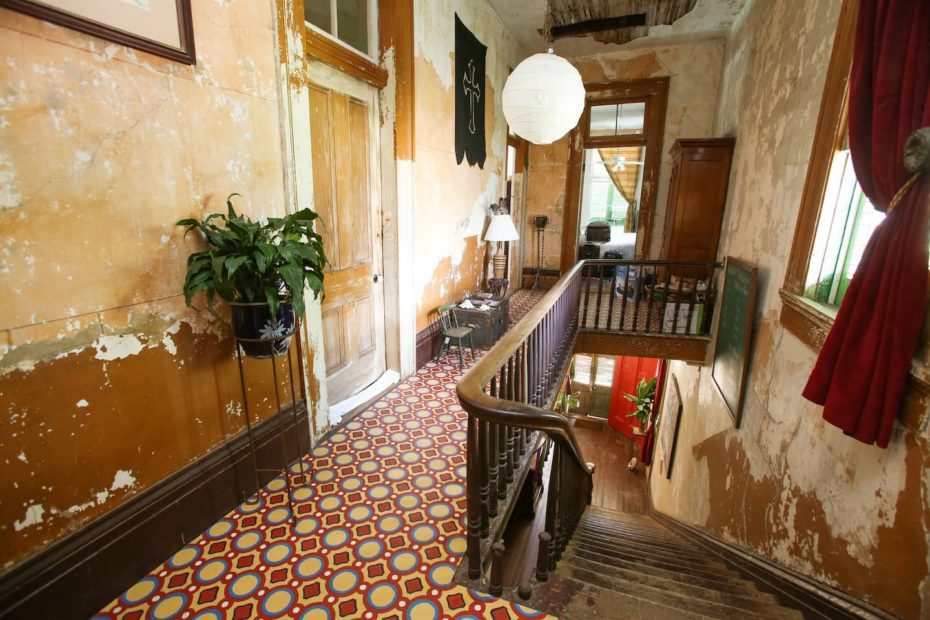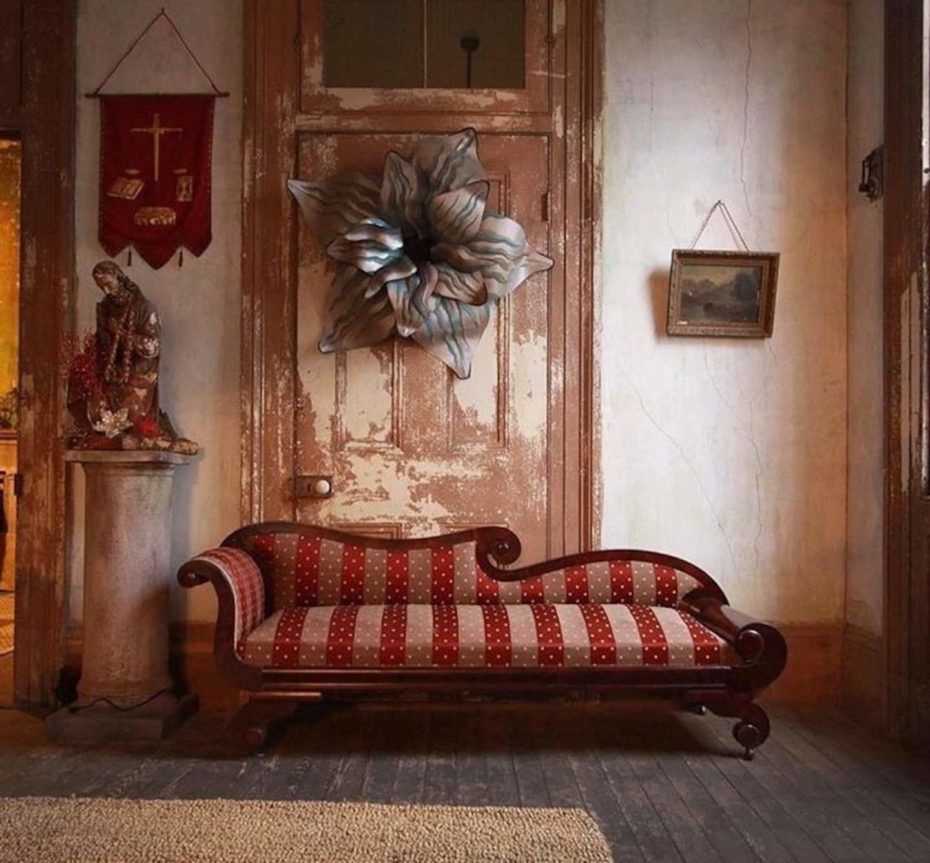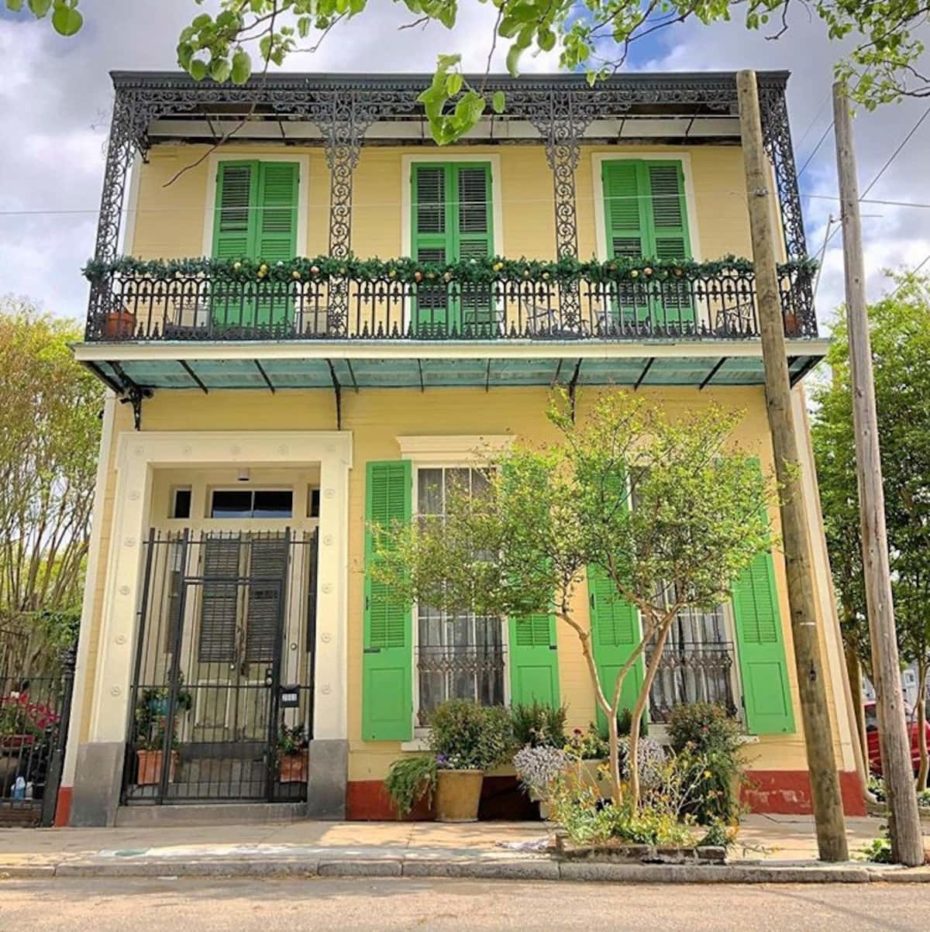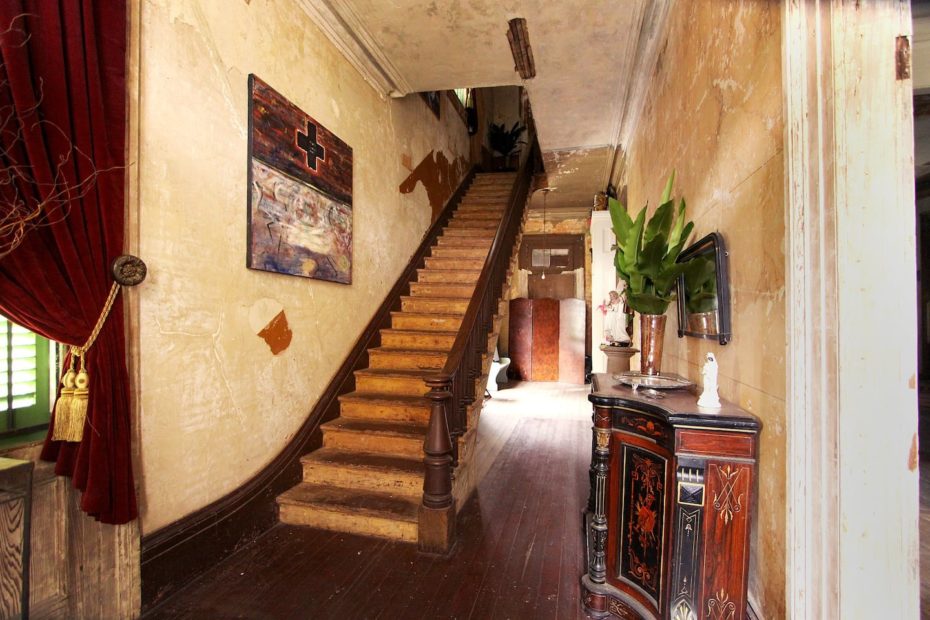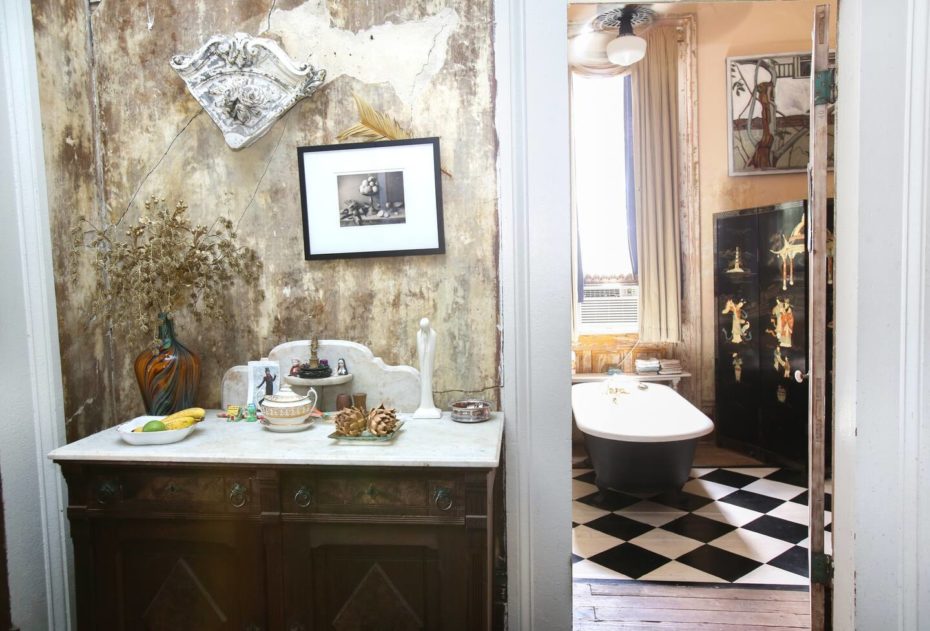 Maison Vitry was built for Free Woman of Color, Louise Vitry and her French consort, Archille Courcelle in 1855. The house was subject of an 1858 Louisiana Supreme Court Decision in which Louise Vitry was allowed to keep her house and her 7 slaves prior to Civil War.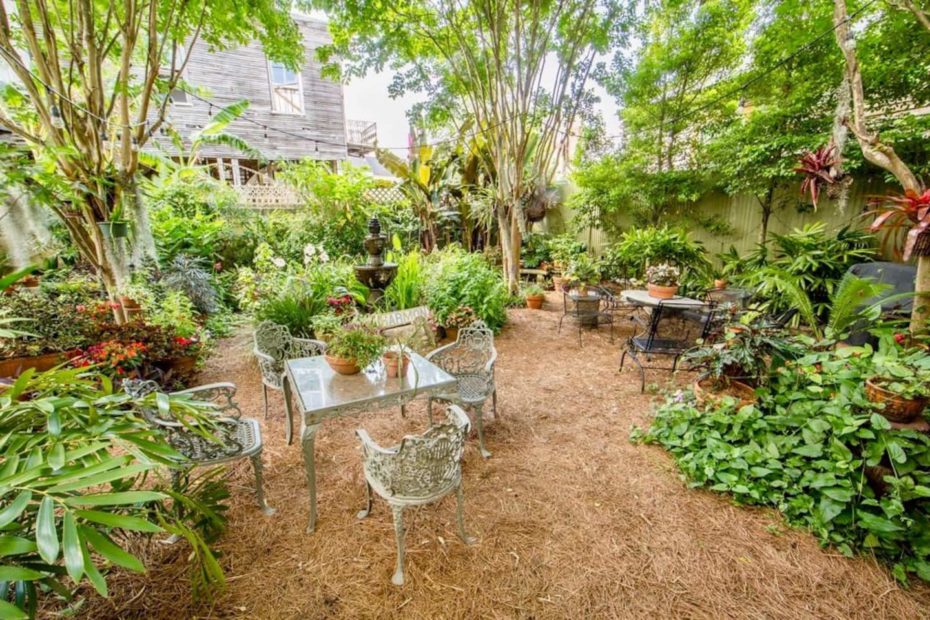 The house was also used for the filming of American Horror Story season 3.
Perfect for your Halloween Seance, find it on Airbnb.
3. This Guy found a Woman living in his apartment
Questions asked & answered:
#1 – Are you sh#ting me? A – No, this is every bit as real and messed up as it seems
#2 – What did you do when you saw the footage? A – I immediately left my apartment and called the police.
#3 – Who is that girl? A – I have no idea, she didn't say much when the cops came and took her.
#4 – What was it she actually climbed down from? A – It is a storage loft/area in the apartment. It has no connection to any outside ventilation or anything of that such. It does go pretty deep back in there, almost all the way to over the stove/kitchen area. She had set up a little nook for herself.
#5 – How did she get in there? A – I have no idea, the only way she could have gotten in is through the window, as I am on the top floor and there is a fire escape. The police think she was probably coming in to rob me when I was gone and decided to stow away in the crawl space. Supposedly this isn't the first time the cops had come across something like this.
#6 – How long was she in your apartment? A – The police officers thought it looked as though she had been there for at least a couple weeks, although could have been longer.
4. Recipe for Bread of the Dead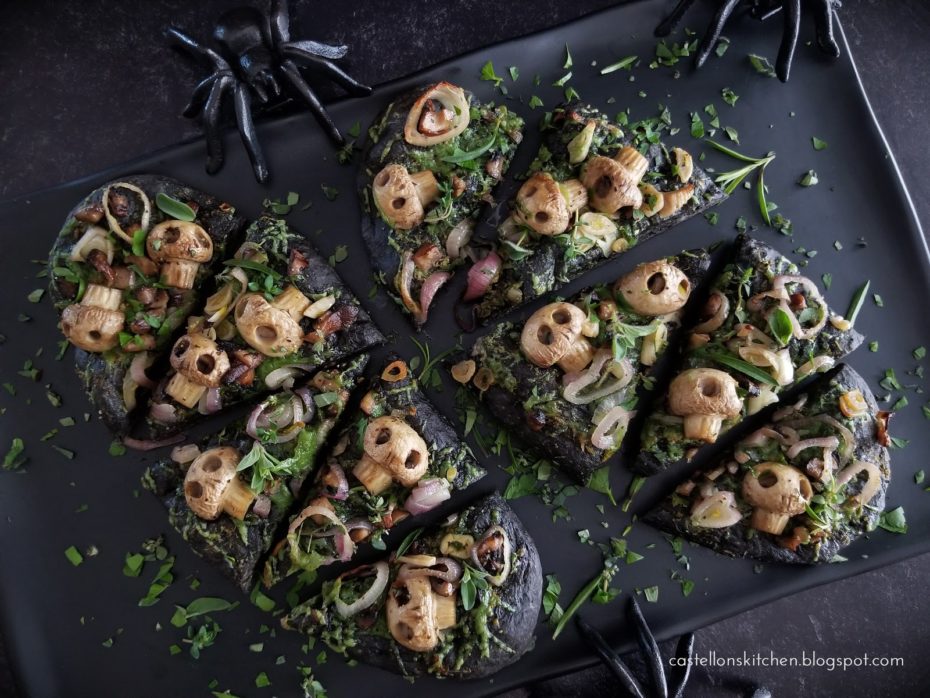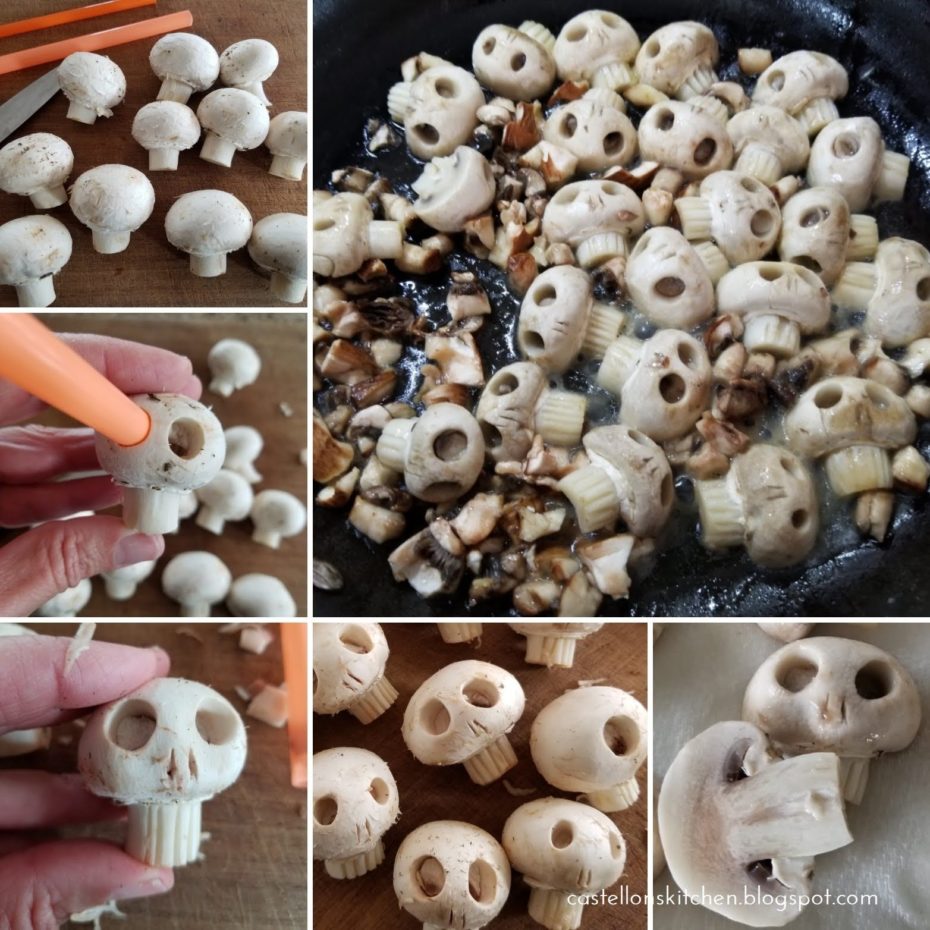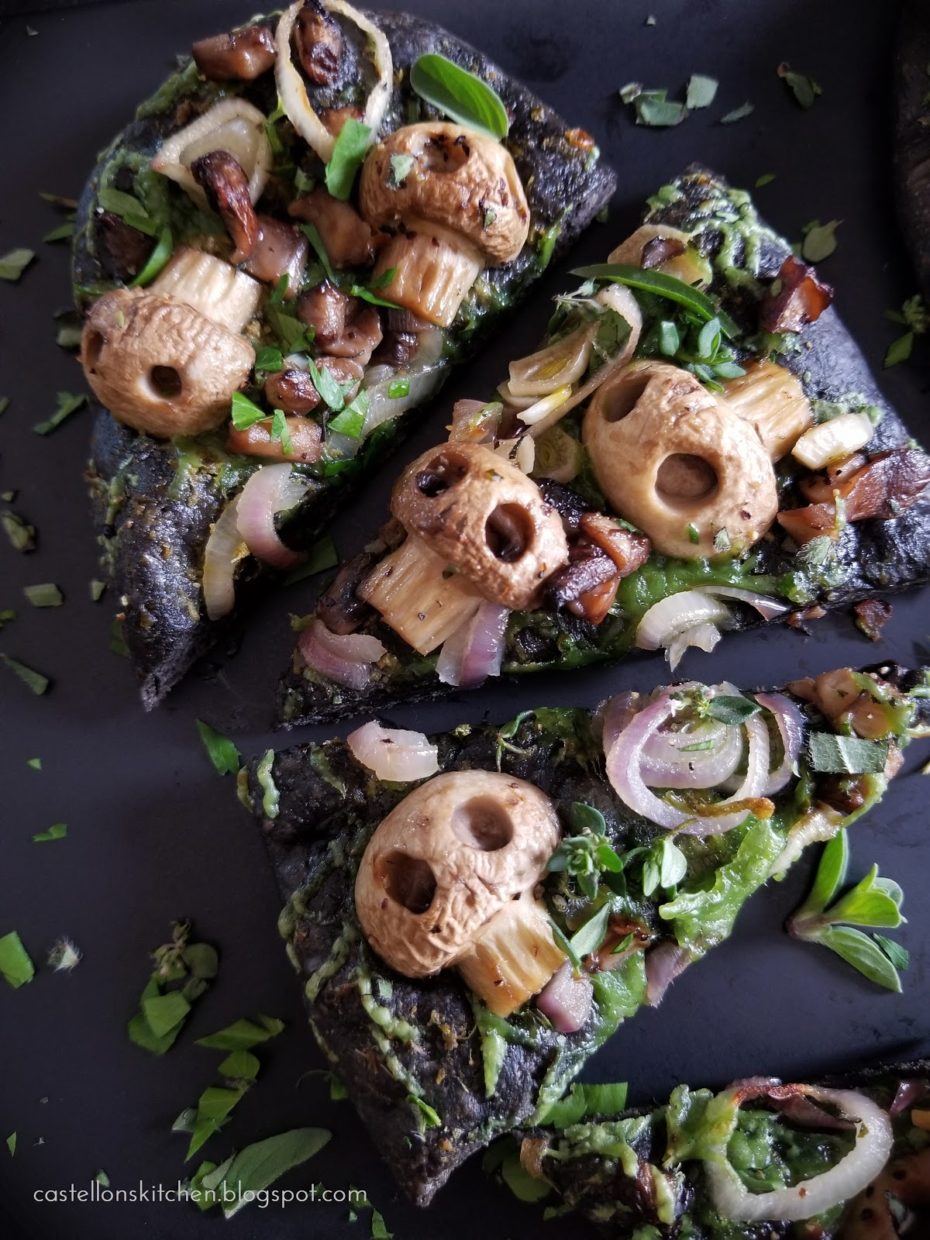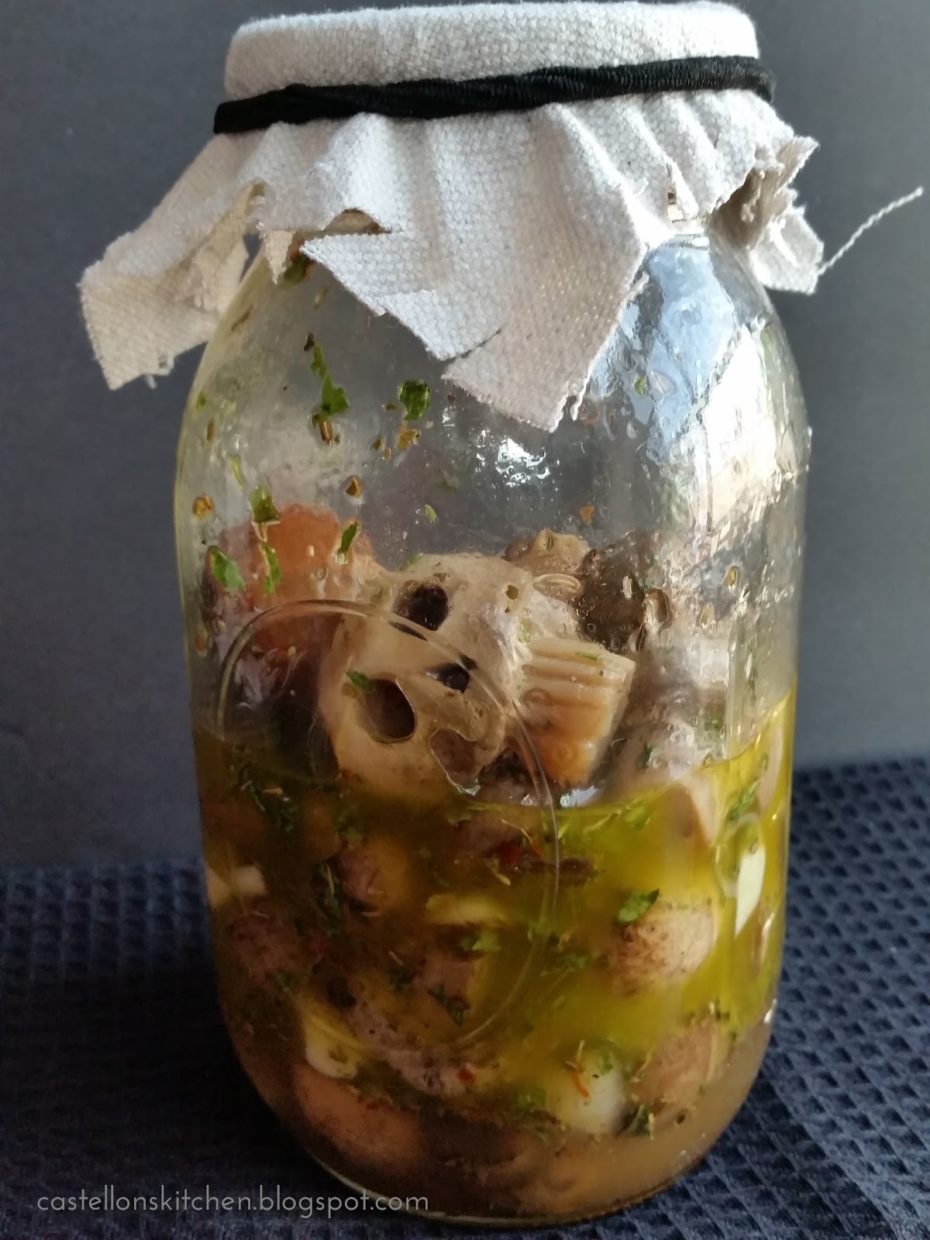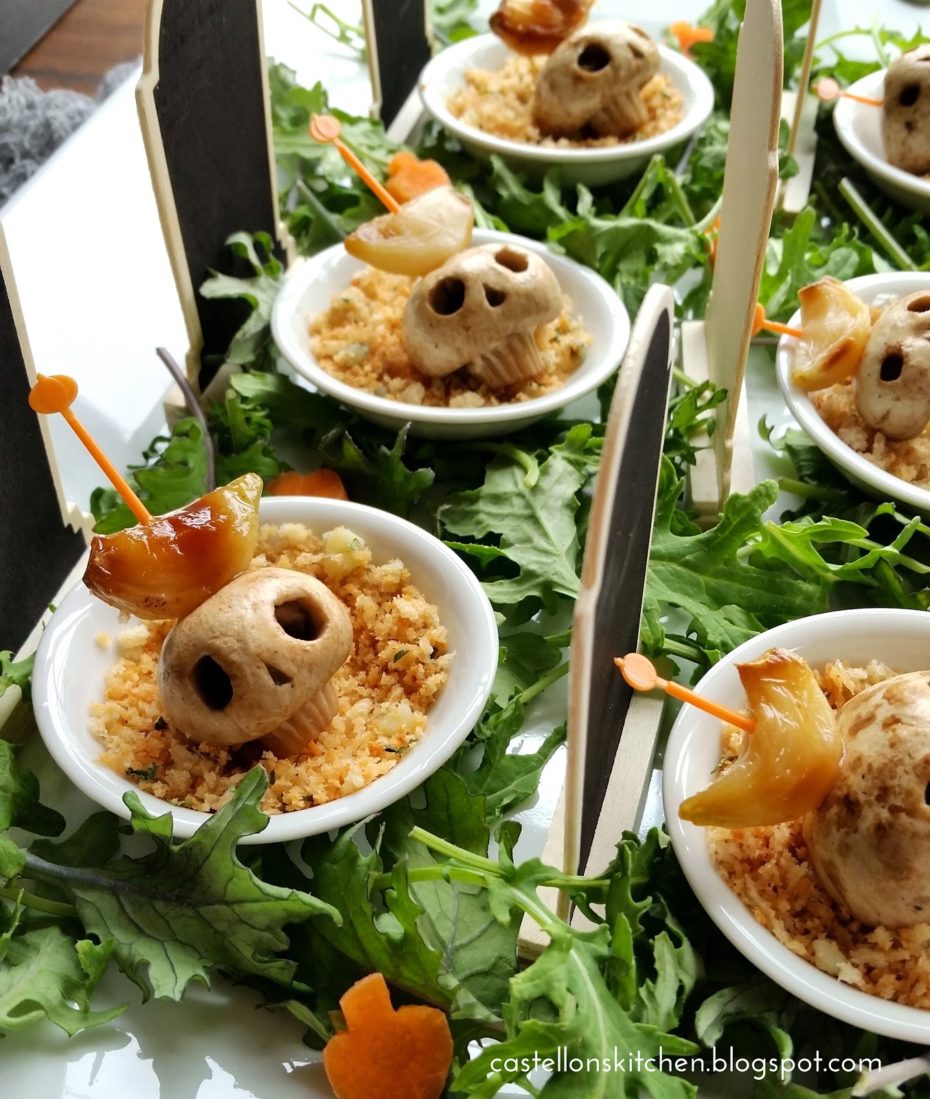 Recipe found on Castellon's Kitchen (via This isn't Happiness).
5. This Buddhist Temple in Thailand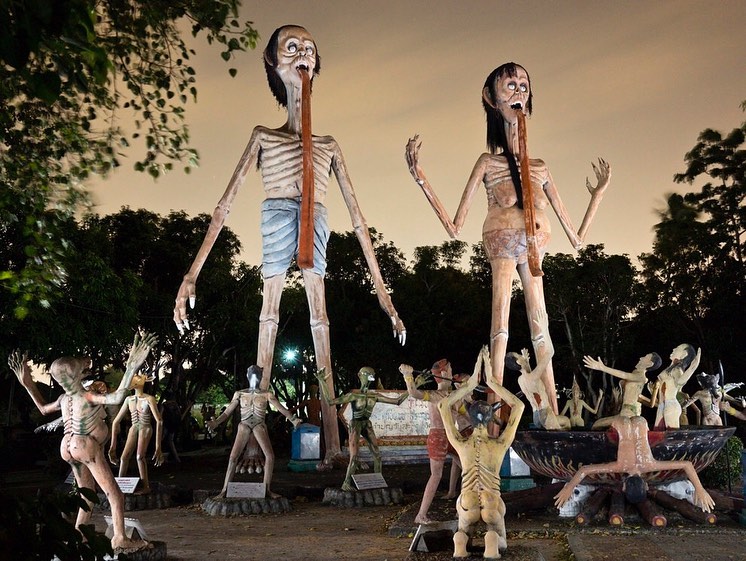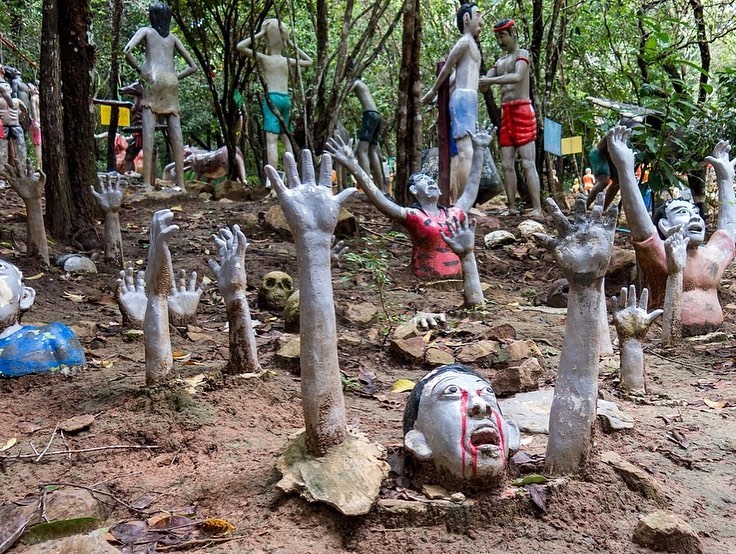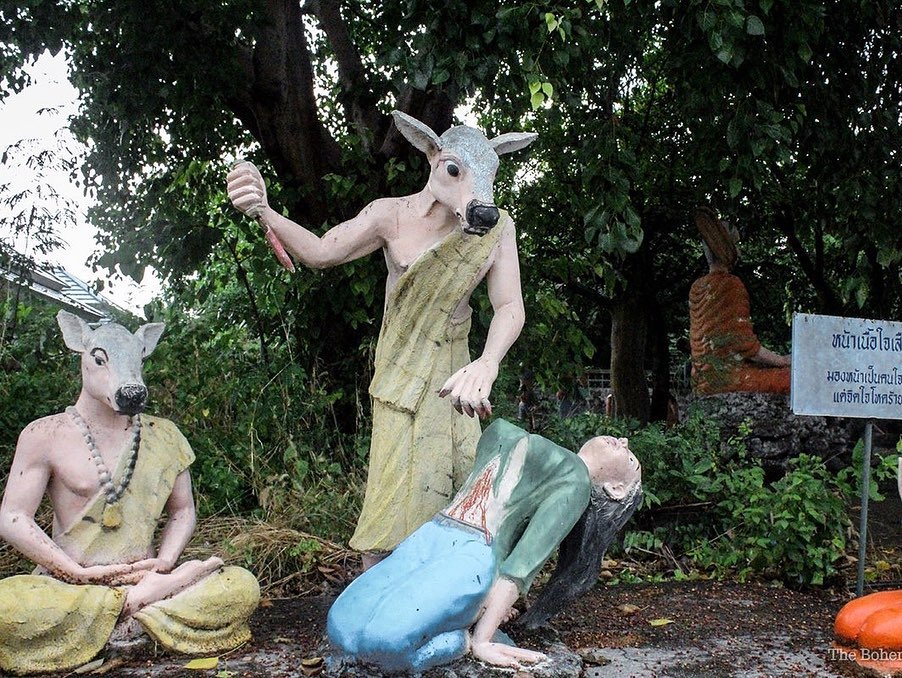 Wang Saen Suk Monastery Garden (also known as Wang Saen Suk Hell Garden and Thailand Hell Horror Park) is a buddhist temple located in Bang Saen city, Thailand. A popular tourist attraction, it is meant to describe and depict Naraka (Buddhist hell).
At the entrance of the monastery garden, a brightly colored sign reads "Welcome To Hell". Further inside the garden, another sign reads:
If you meet the Devil in this life, don't postpone merit-making which will help you to defeat him in the next life.
More photos found on Imgur.
6. Gargoyles of Note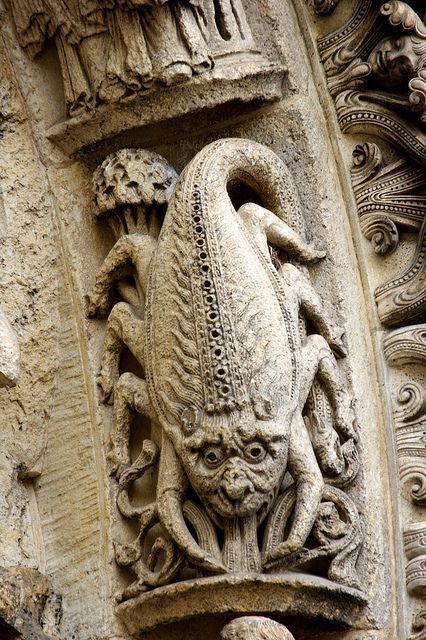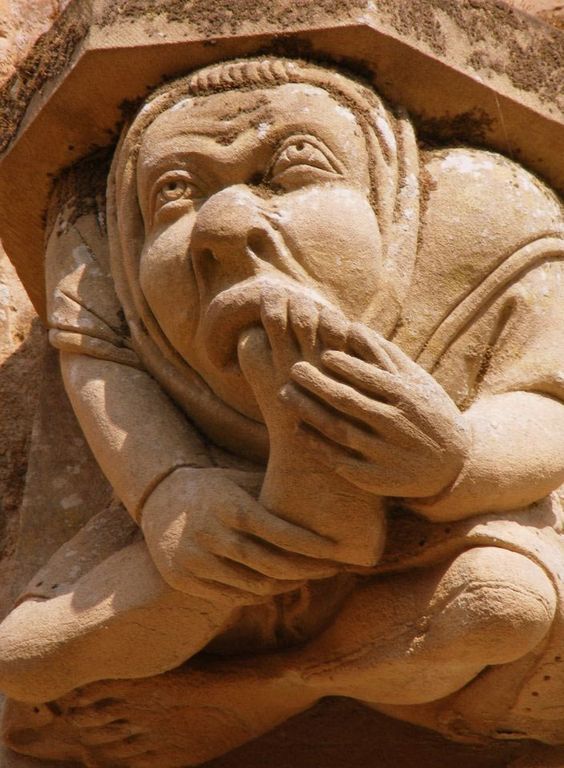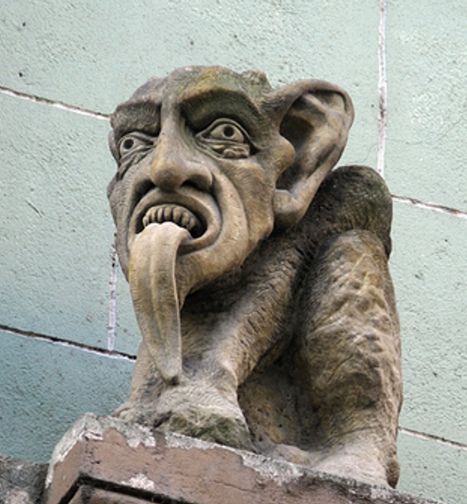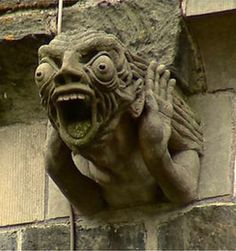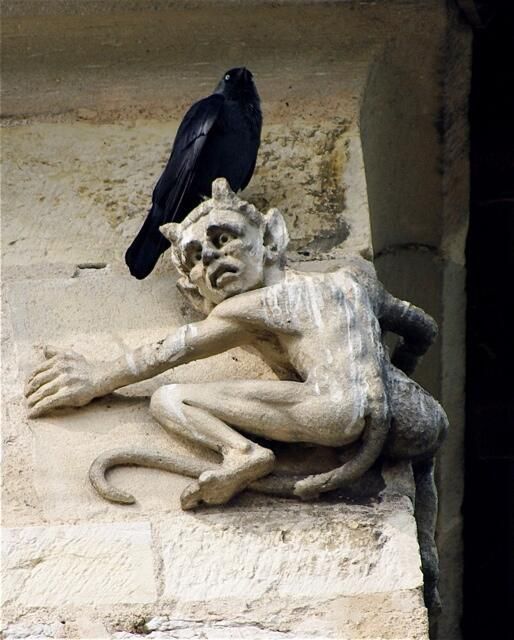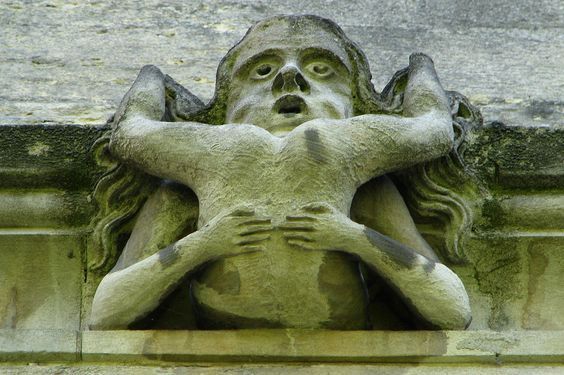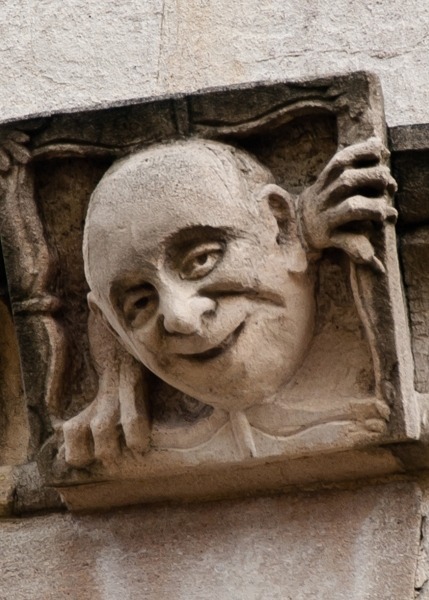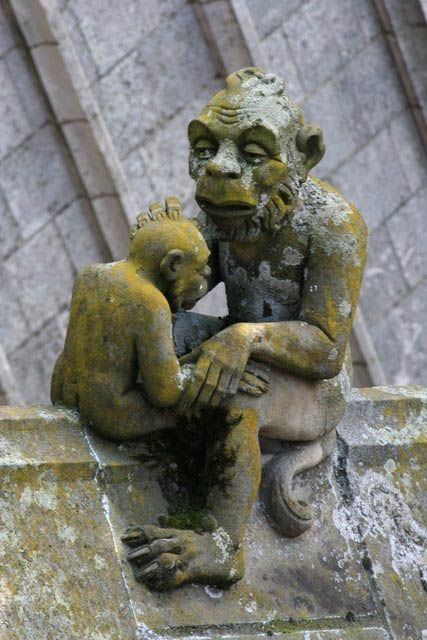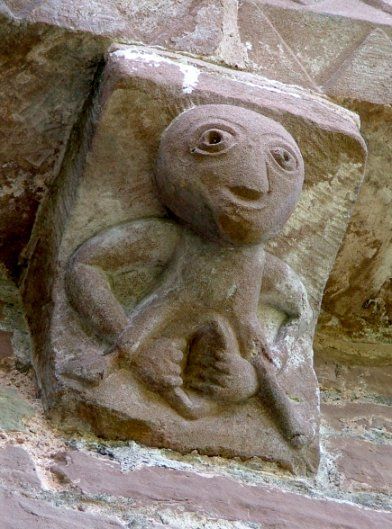 Gargoyles are numbers commonly carved into the design of old churches, typically in the form of a monstrous animal or human.
Lot of times gargoyles in Gothic churches were attached to the seamless gutter system of the roofing, with the mouth of the gargoyle functioning as a spout for rain, aiding keep the masonry from being ruined.
They came to be icons of kinds, utilising reoccurring styles, primarily pertaining to Paganism. The 5 standard teams are listed here:
Faces with numerous smaller figures and also one big figure, or one number with mouth agape and sticking out tongue: Represents the insignificance of the specific as well as exactly how prone we are to bigger powers.
Separated heads: A real practice of the Celts, who were head seekers. They venerated the heads they severed and also believed these heads held supernatural powers.
Unclear sex and also types: Specimens once more date back to the Pagans. The Pagan religious beliefs existed to overcome chaos and danger. These Gargoyles are deceptive of the fear of the unknown. This type of Gargoyle is currently called "Grotesque.".
Head laced with branches as well as leaves: A branch coming out of the mouth or surrounding the head suggested divinity to the Celts. The Druids typically illustrated oak leaves, as the oak was spiritual to them. This is often described as the "Eco-friendly Man" today.
Sexual Themes: Made Use Of by the Pagan religious beliefs as symbols of fertility. If utilised on outside wall surfaces, they were thought to dissuade wickedness. Once again, we return to the global anxiety of sexuality that exists even today.
Found on Tumblr.
7. Head of Medusa painted by Peter Paul Rubens circa 1618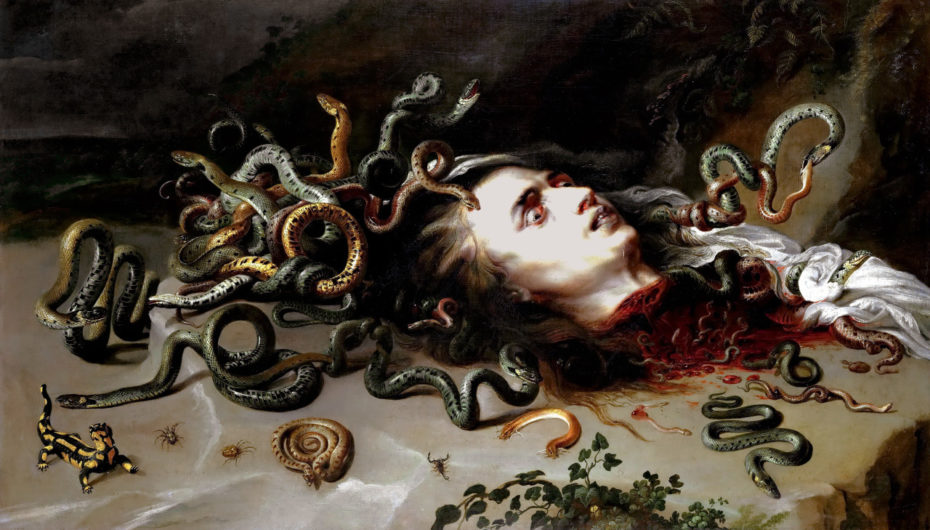 Scroll past quickly if you're rather not see the close-ups: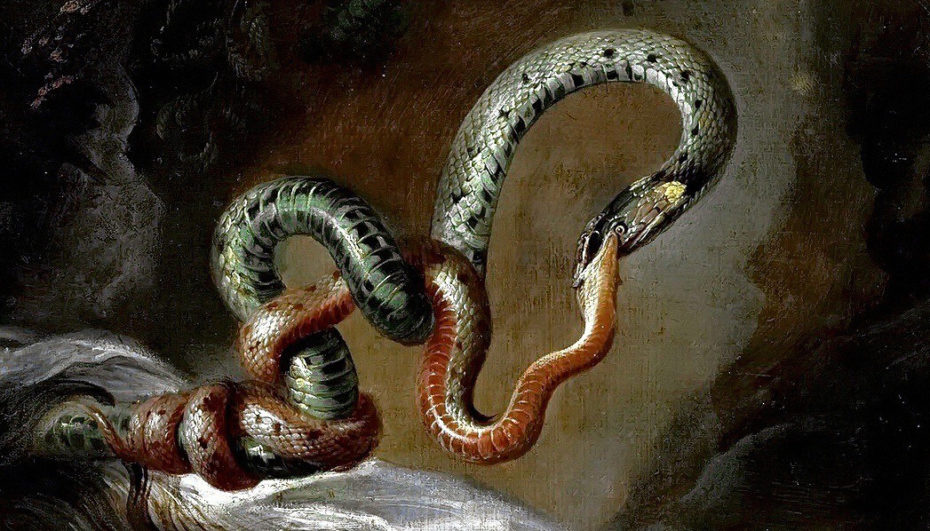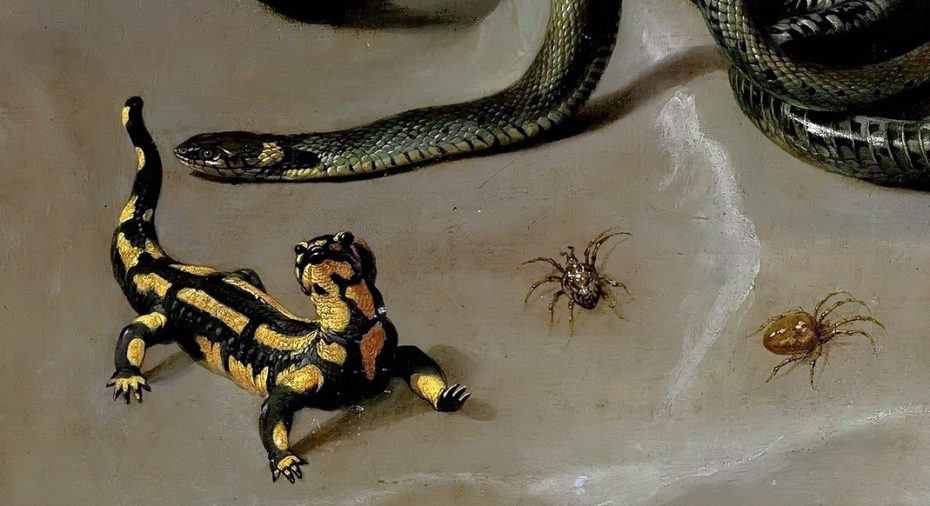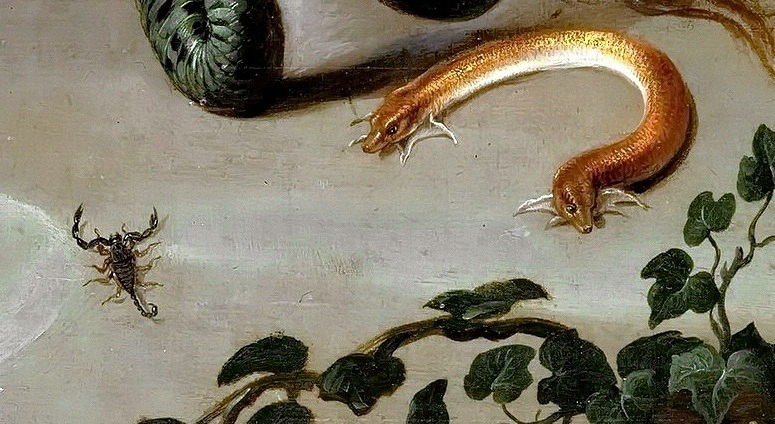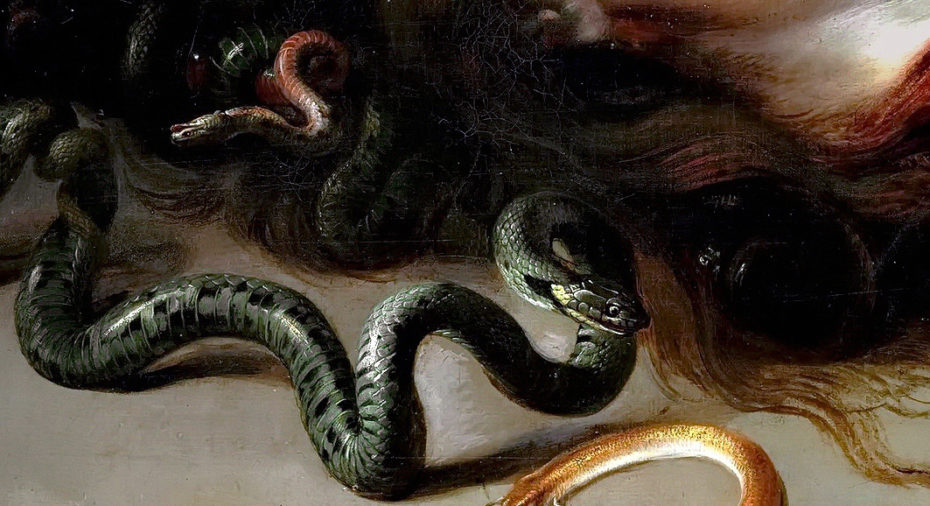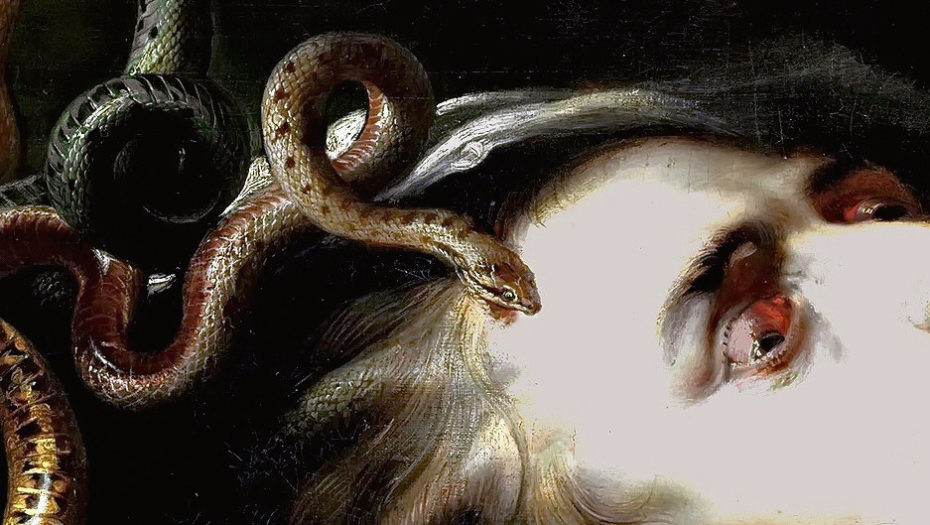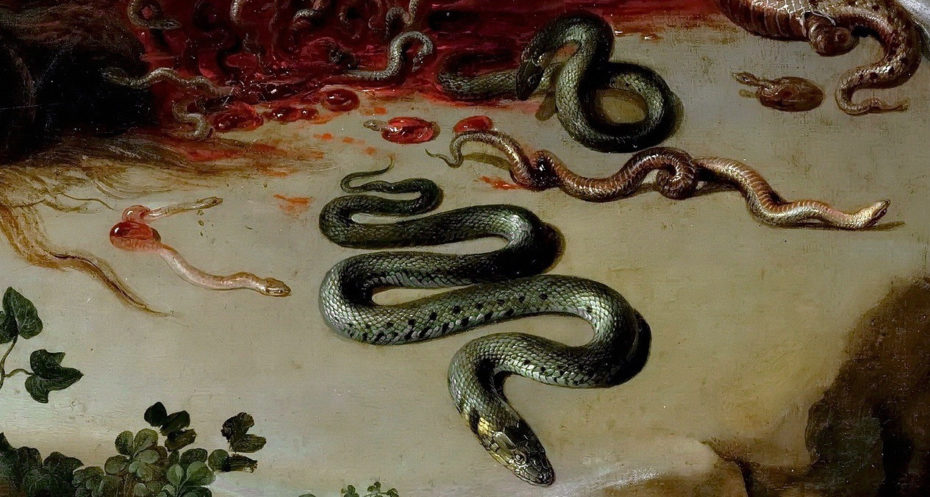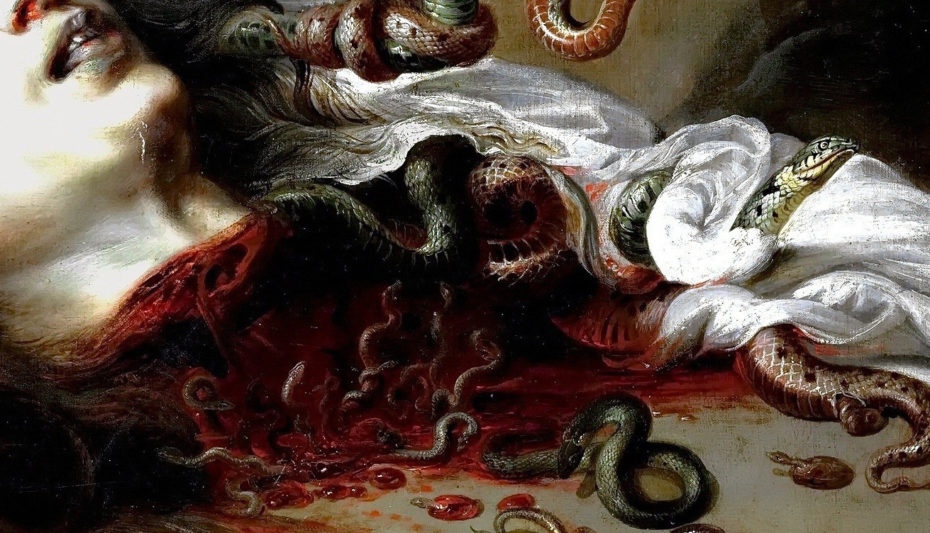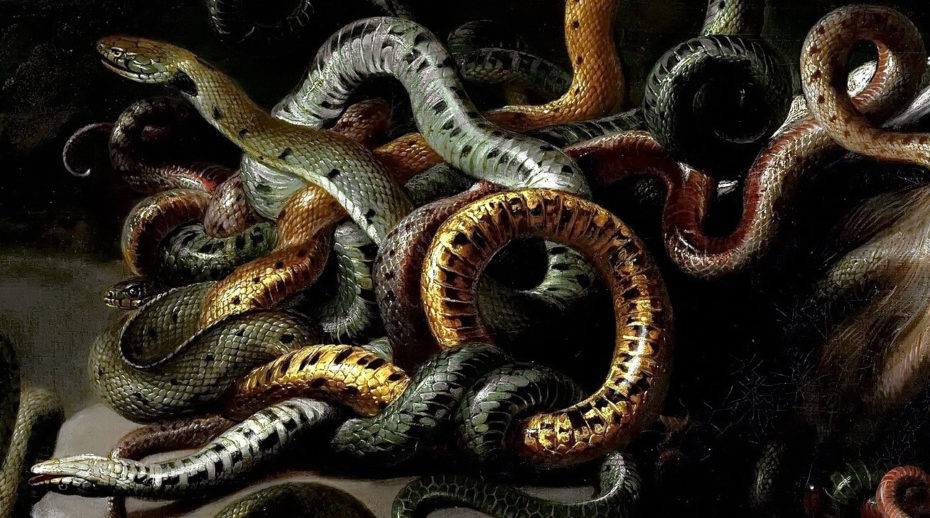 The snakes in the painting have been attributed to Frans Snyders. It is in the collection of the Kunsthistorisches Museum in Vienna. Another version is held in Moravian Gallery in Brno.
Found on Wikipedia.
8. An ancient laboratory of alchemy of the 16th century was found in a tunnel in Prague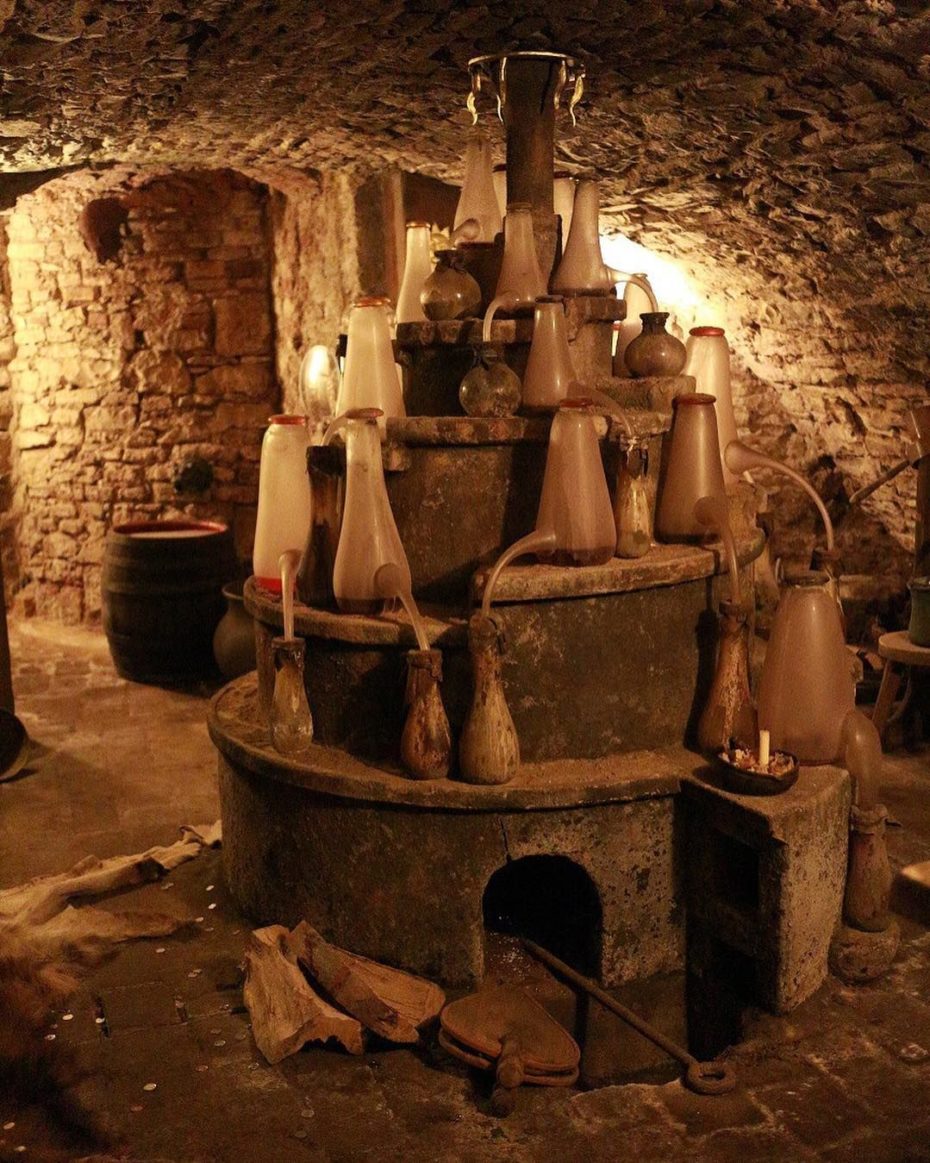 It is now part of the Speculum Alchemiae Museum.
9. Found in recess of a chimney in an old village house: A Pig's heart stuck full of pins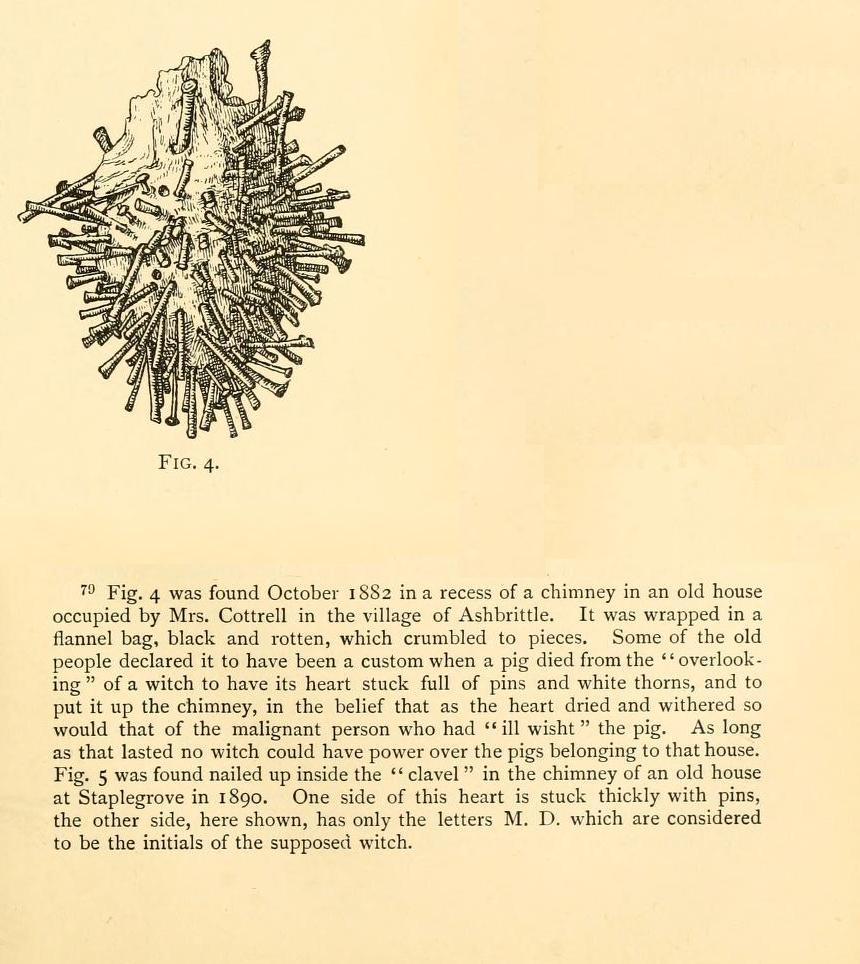 "Found Oct. 1882 in recess up a chimney in Mr. Cottrell's house, Ashbrittle. It was wrapped in a flannel bag, black and rotten, which crumbled to pieces. Some of the old people declared it to have been a custom when a pig died from the "overlooking" of a witch to have its heart stuck full of pins and white thorns, and to pit it up the chimney, in the belief that as the heart dried and withered so would that of the malignant person who had "ill wisht" the pig. As long as that lasted, no witch could have power of the pigs belonging to the house."
A page from The Evil Eye: An Account of This Ancient and Widespread Superstition published in 1895, written by Frederick Thomas Elworthy.
10. German-Austrian Illustrator Karl Alexander Wilke, 1906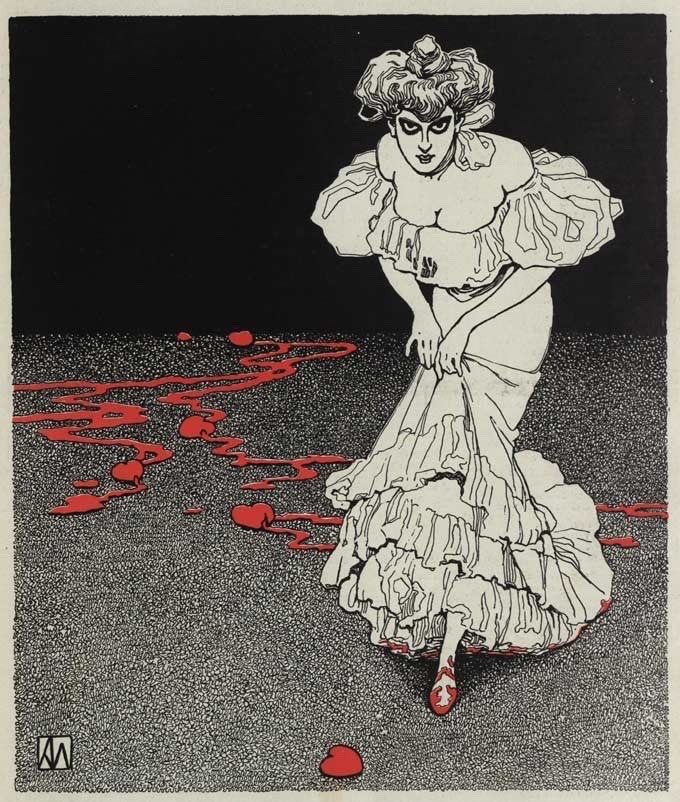 More found on Twitter.
11. Ziggy Stardust Inspiration for Halloween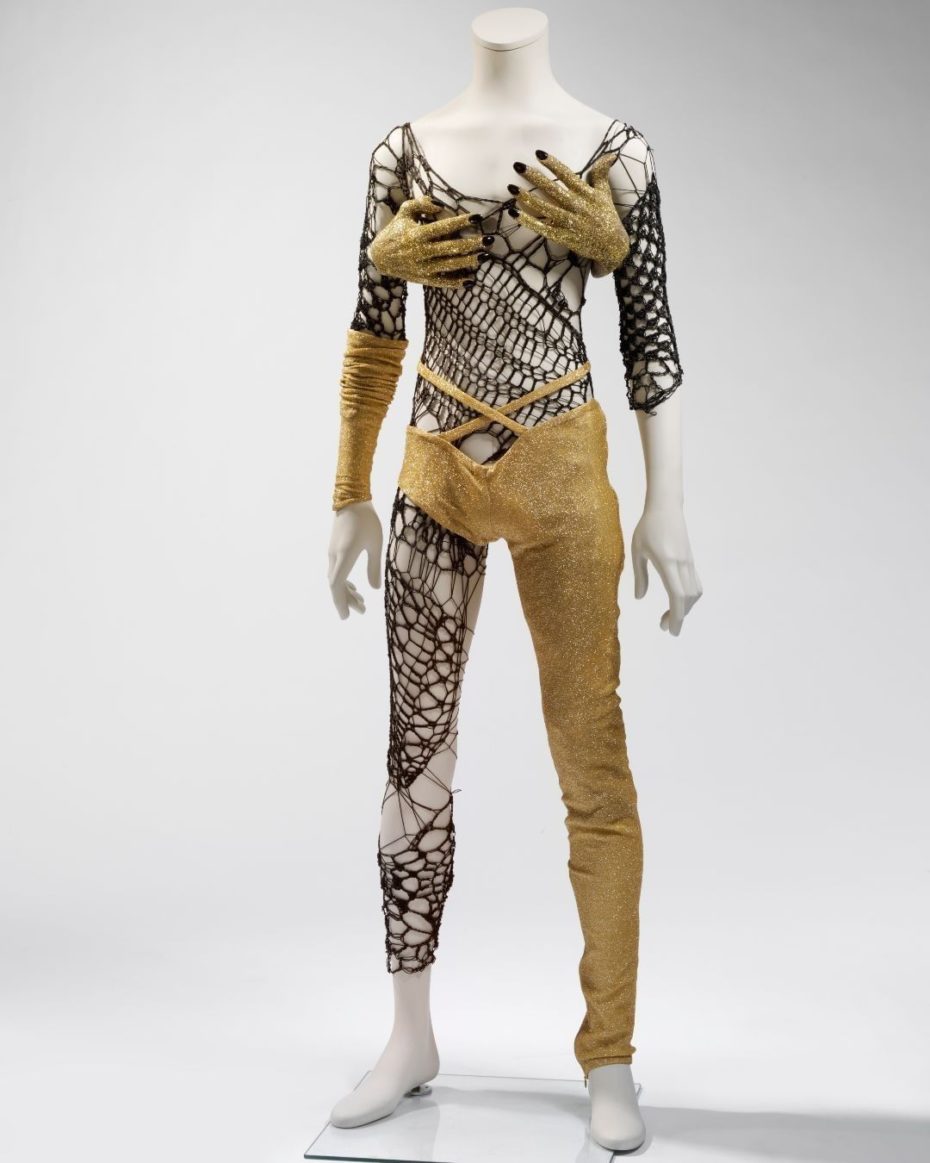 This show-stopping costume created by Kansai Yamamoto
was worn by David Bowie during The 1980 Floor Show. The iconic performance marked the last time Bowie would use the persona of Ziggy Stardust. It's currently held by the V&A Museum.
12. The Skeleton of a Sting Ray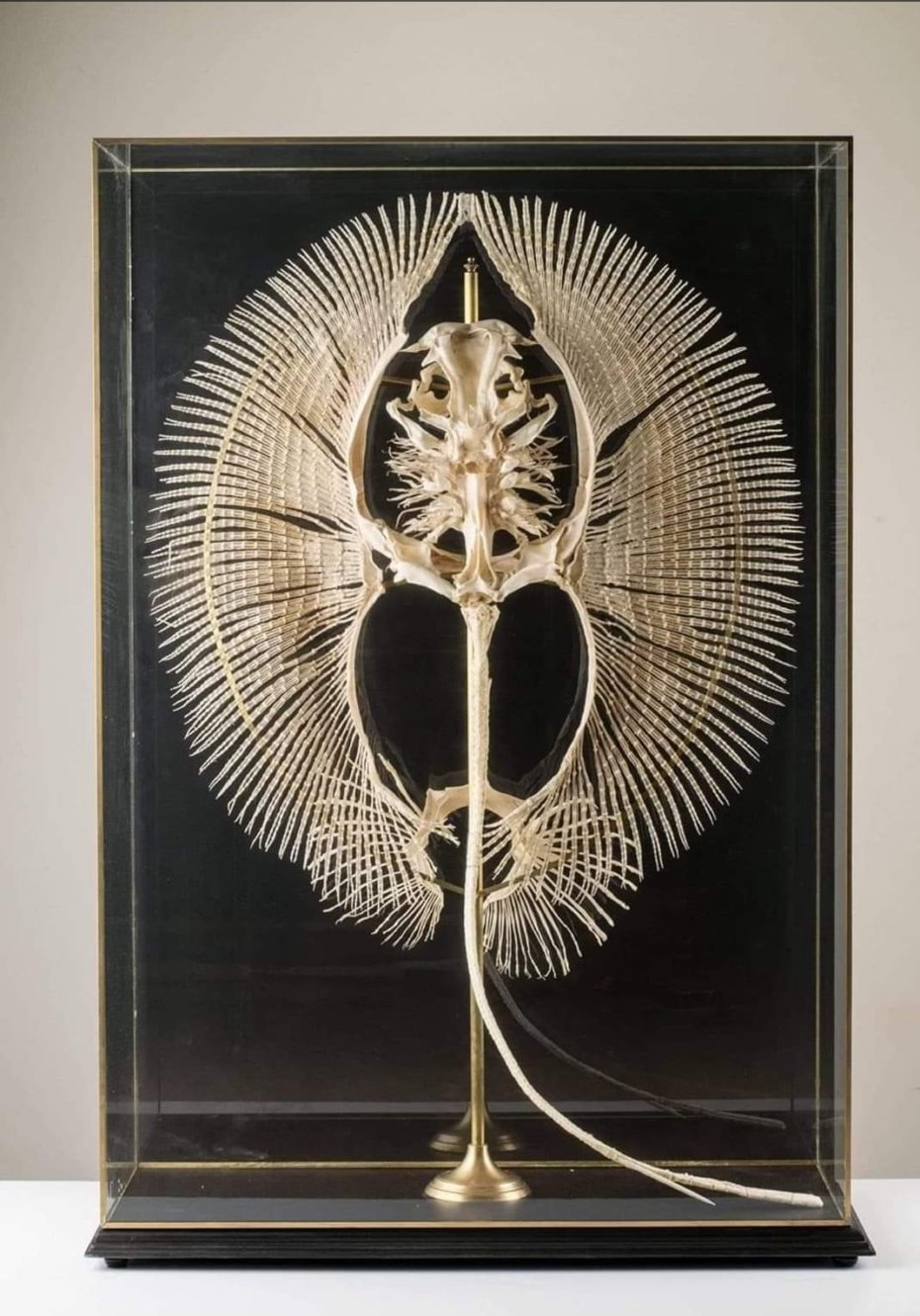 Found via 1st Dibs. Rays belong to group of Cartilagenous fish similar to sharks. Further reading.
13. Betty Boop's "Snow White" Nightmares
Featuring Cab Calloway, 1933.