1. Just a a "dombra" performance in Lake Köbeituz, Kazakhstan
The musician is 23-year-old Marzhan Kapsamat. Lake Köbeituz is a salt lake that turns pink every several years. The dombra, also known as dombyra is a long-necked Kazakh and Bashkir lute and a musical string instrument.
2. Giant abandoned statues of 43 presidents' heads in a field in Virginia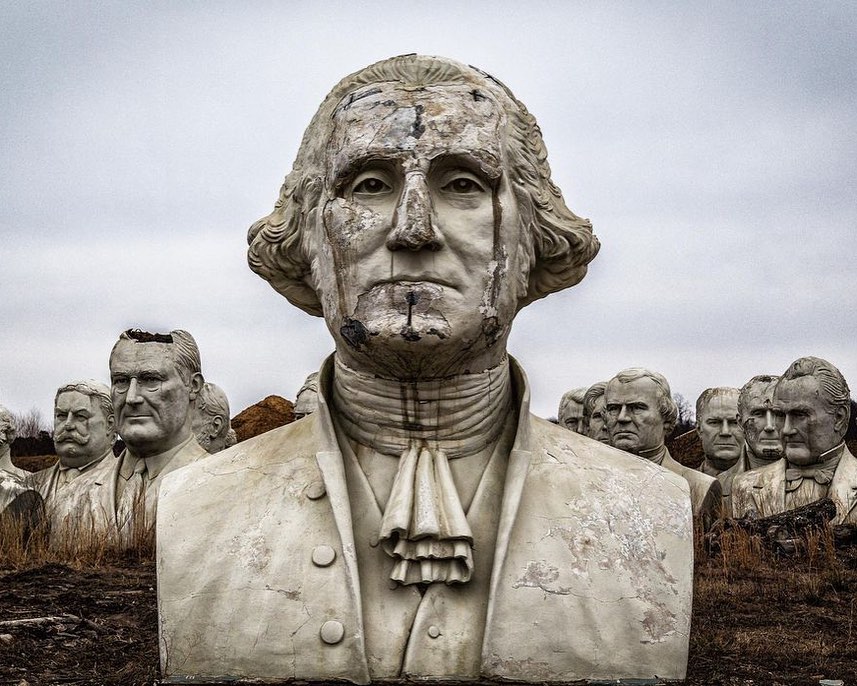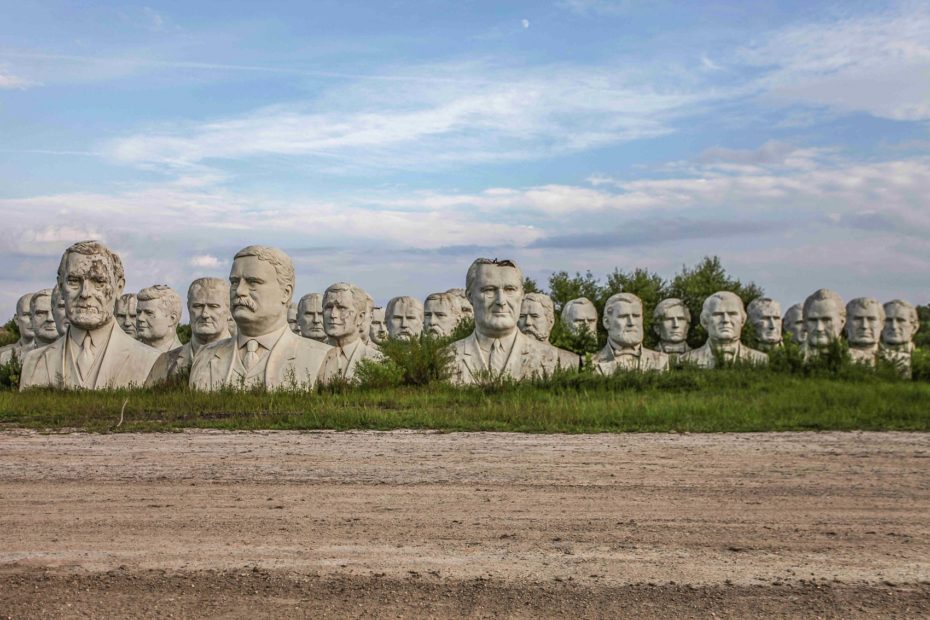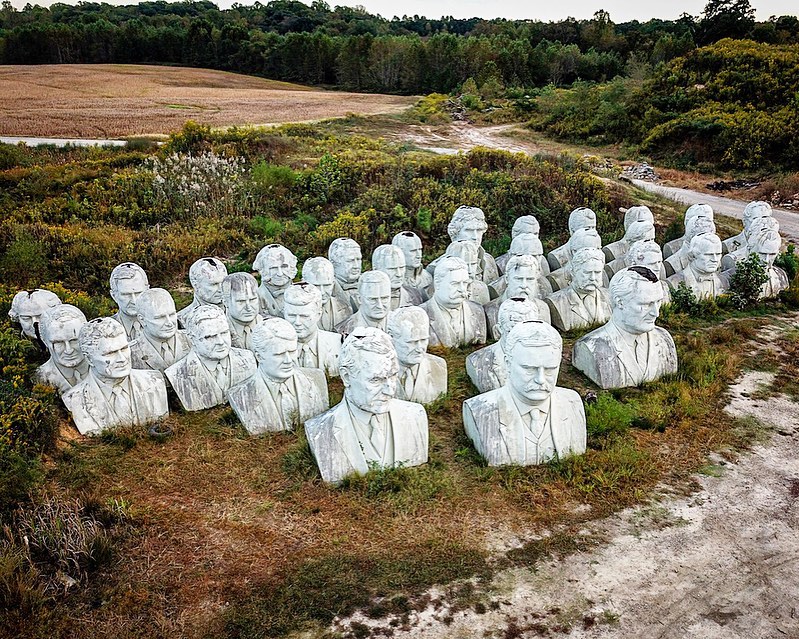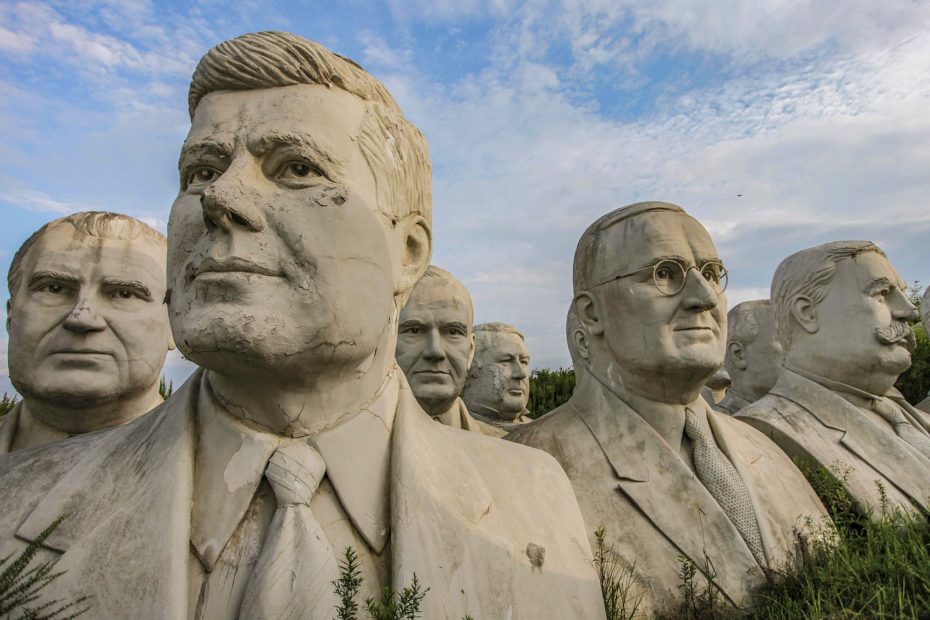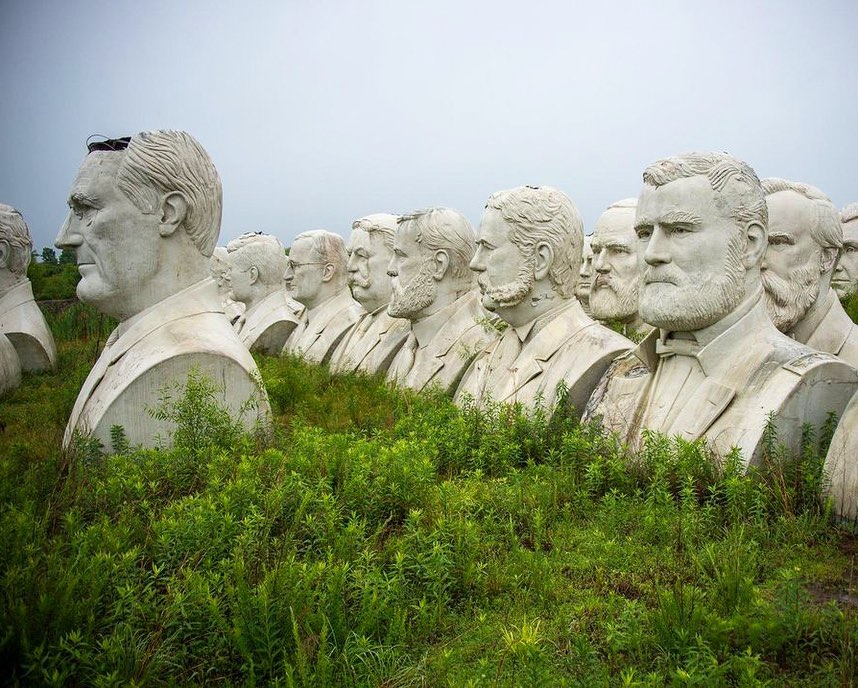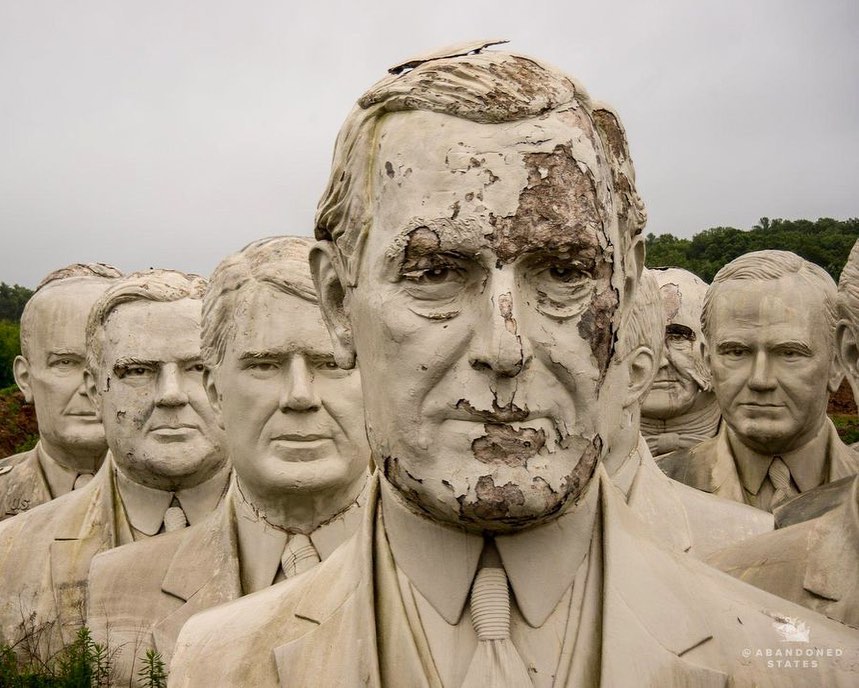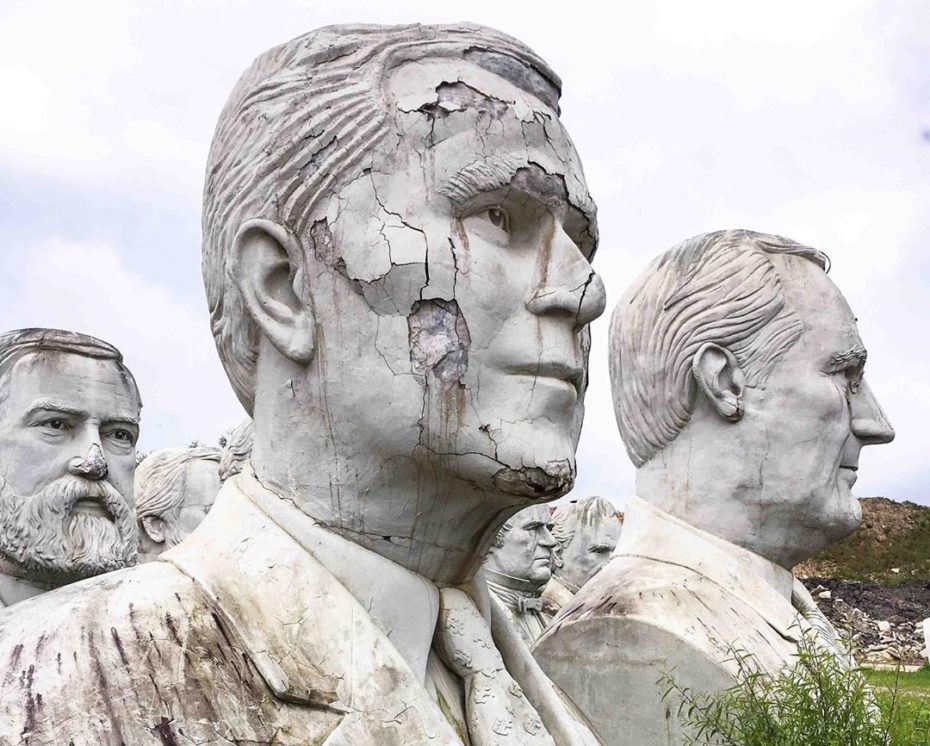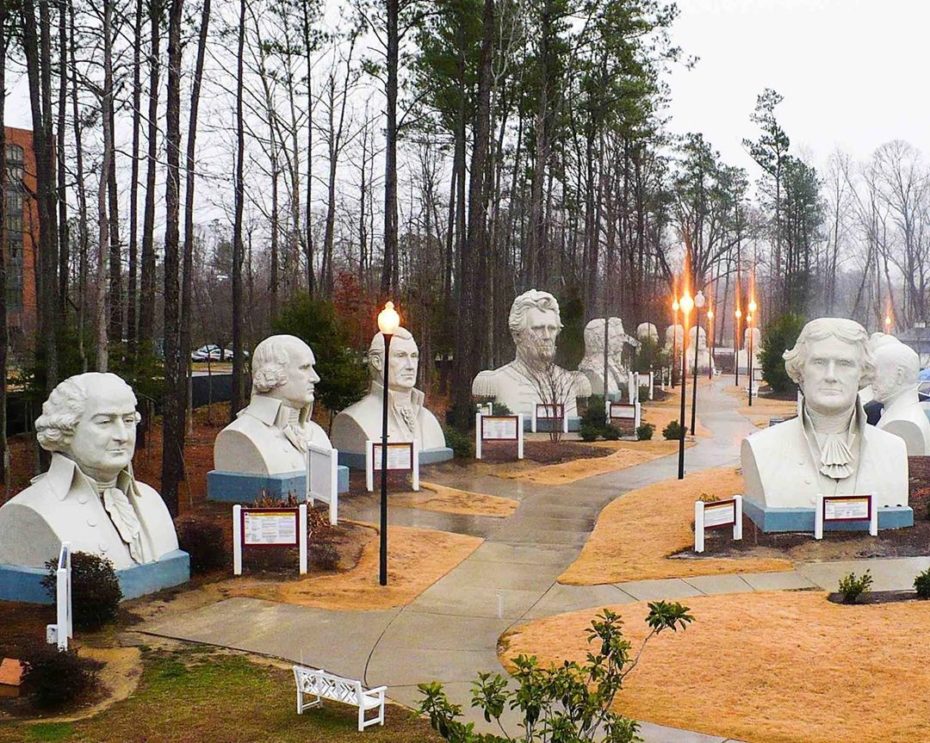 Left over from the defunct 'Presidents Park' theme park. A man called Howard Hankins helped to construct the park, and when it went bankrupt, he moved all the statues to his farmland property, where they now stand in a field, slowly decaying. Each weighs over 20,000 pounds and stands over 20ft.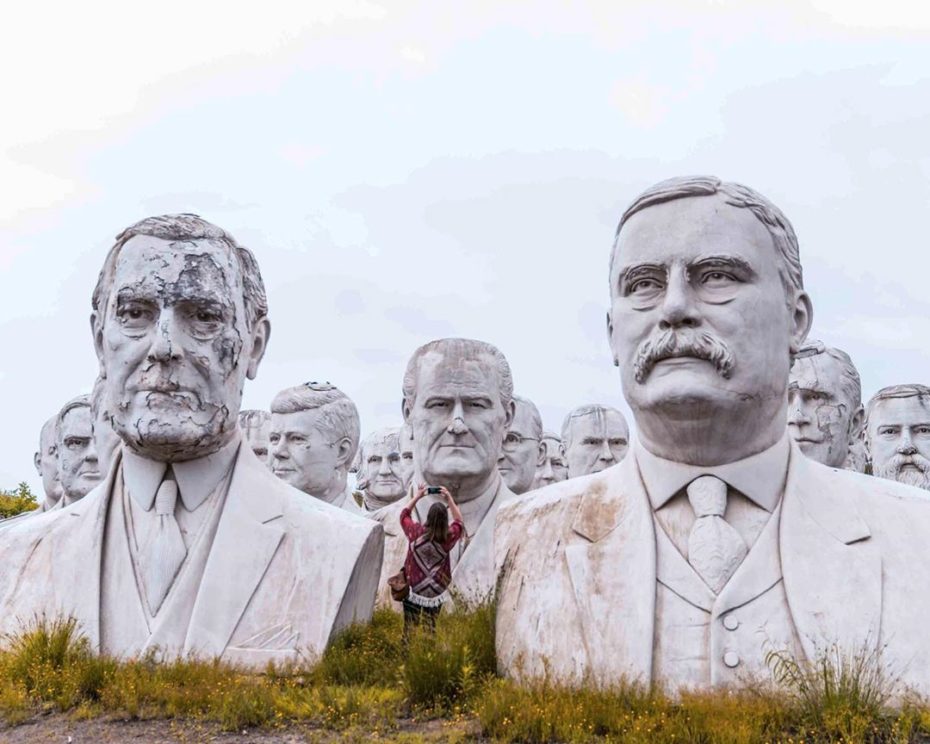 Found via Instagram.
3. When Kids Ran The World: A Forgotten History Of The Junior Republic Movement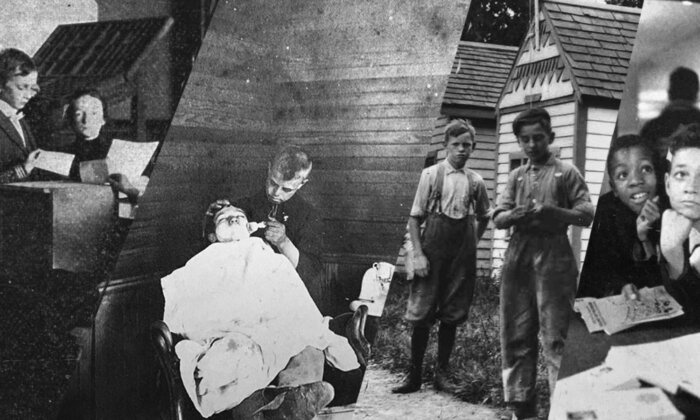 In the late 19th and early 20th centuries, a motley crew of reformers helped scores of American youth to construct thousands of cities, states, and nations around the country. In these child societies, boys and girls of all races and ethnicities and from across the economic spectrum were the officials and citizens. They made laws, sat for civil service exams, and paid taxes. They constructed buildings and swimming pools, ran hotels and restaurants, and printed newspapers and currency. They opened juvenile libraries and museums, tended vegetable gardens and zoos, organized cooperative stores and charities, staffed banks and post offices, performed in theaters and on radio broadcasts, and administered hospitals and schools of law.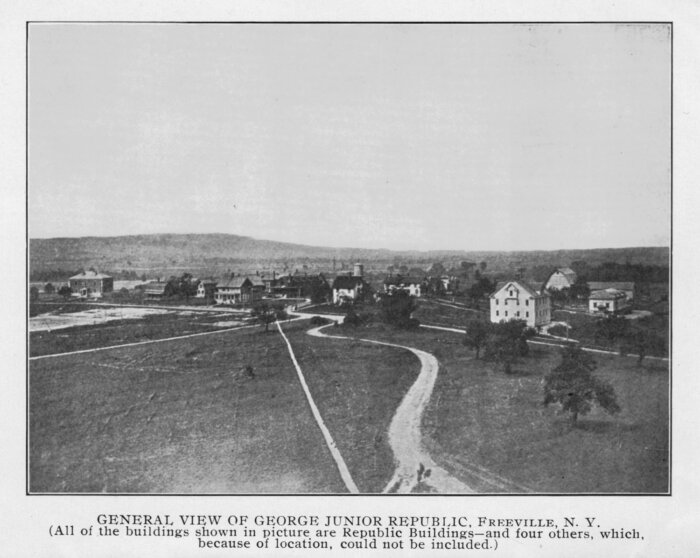 Read the full article on The Reader.
4. The Strange Checkerboard pattern in Oregon forest
You are seeing the interspersion of the Oregon and California Railroad Revested Lands with private industrial forest. The O&C lands are managed by the BLM and have not been logged as hard as private lands, that's why you can see the checkerboard pattern of the square mile sections. The 'light colored' sections are private land that are subject to frequent and intensive timber harvest. The 'dark colored' sections are public lands that have not been subject to large-scale clear cutting since the 1990s.
Found while randomly browsing Google maps in Satellite mode. Highly recommended once in a while!
5. The Secret and Not-So-Known Works of Dr. Seuss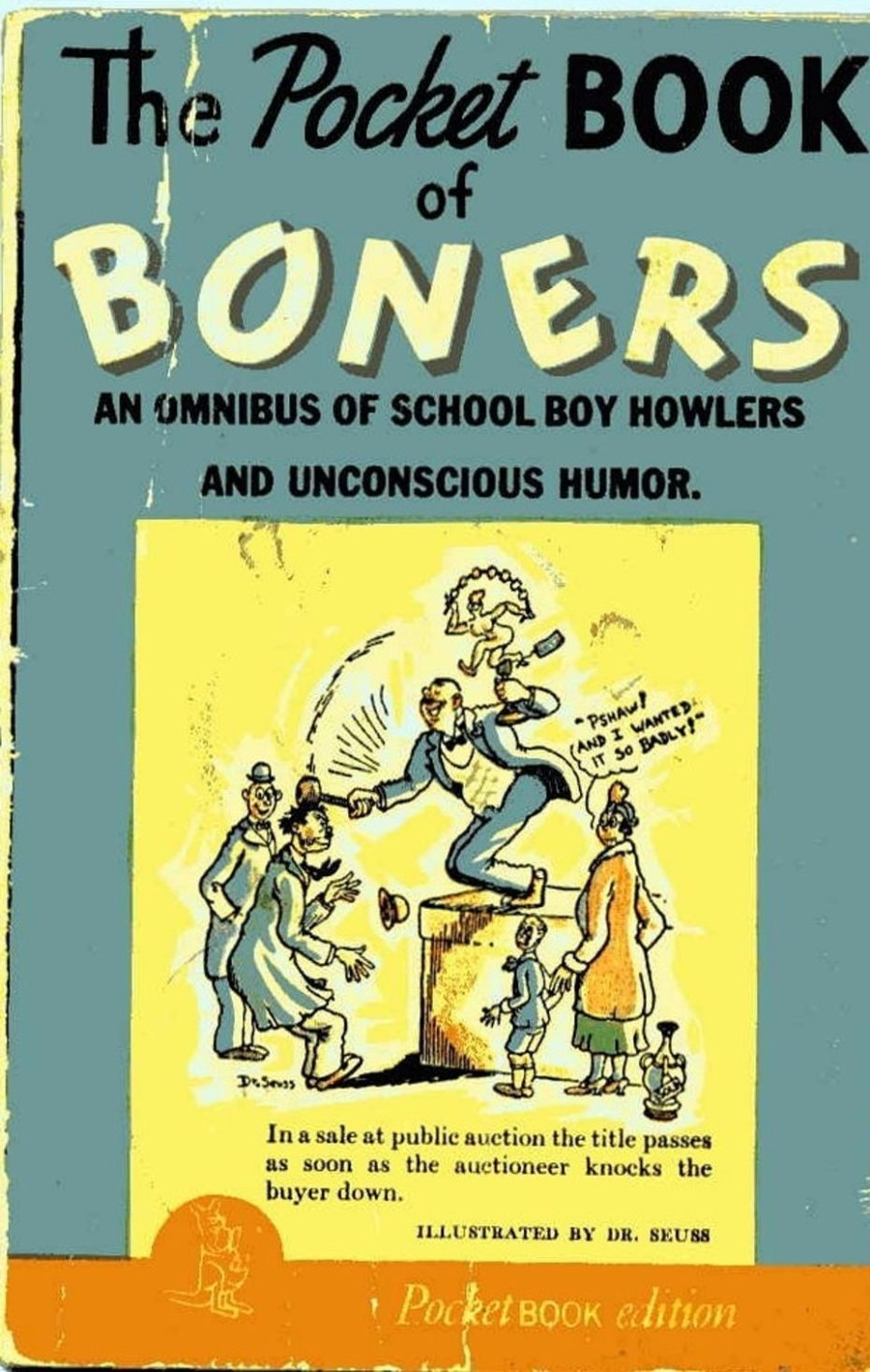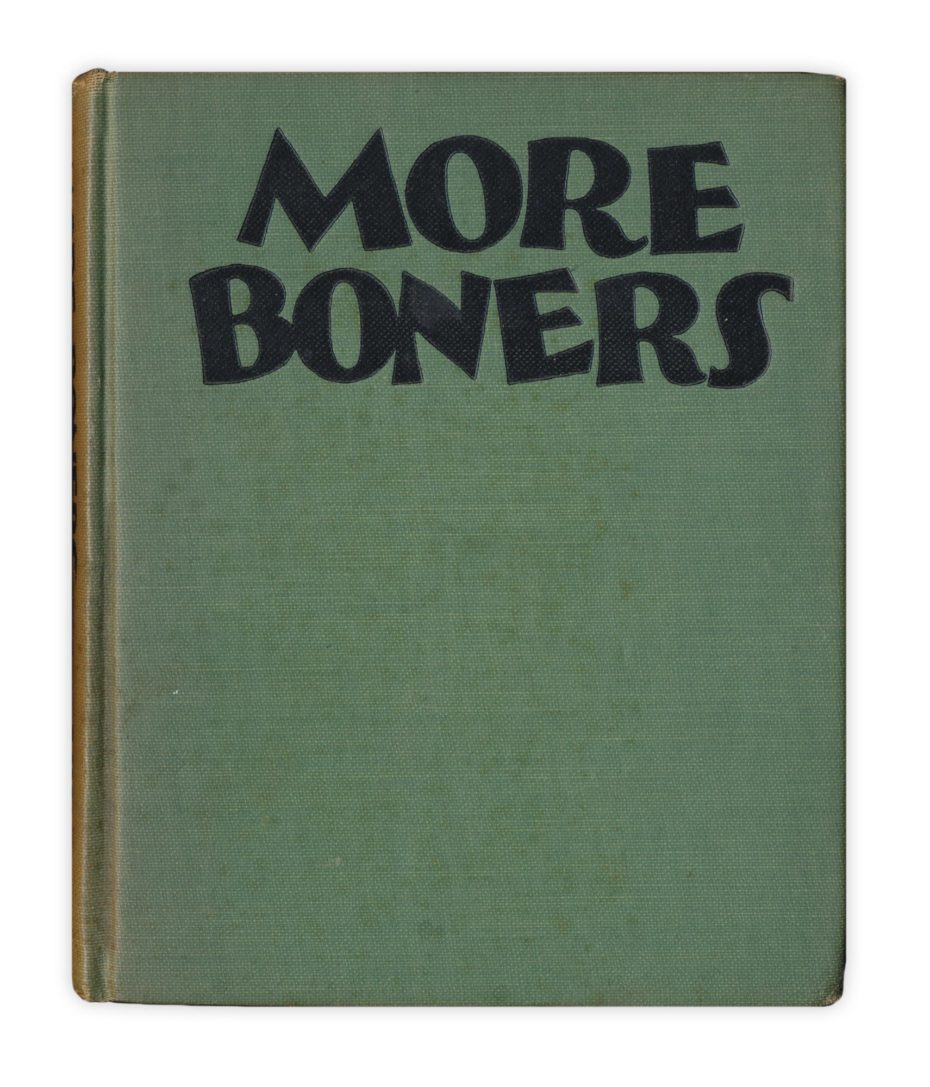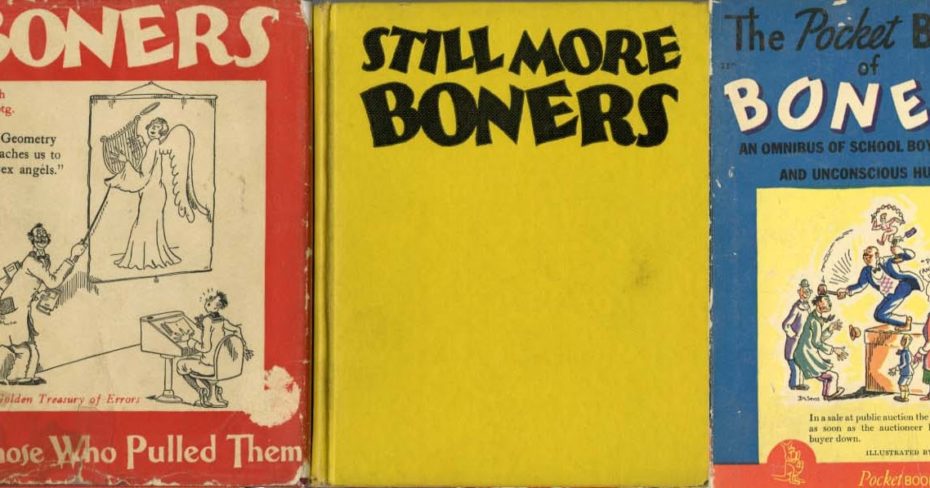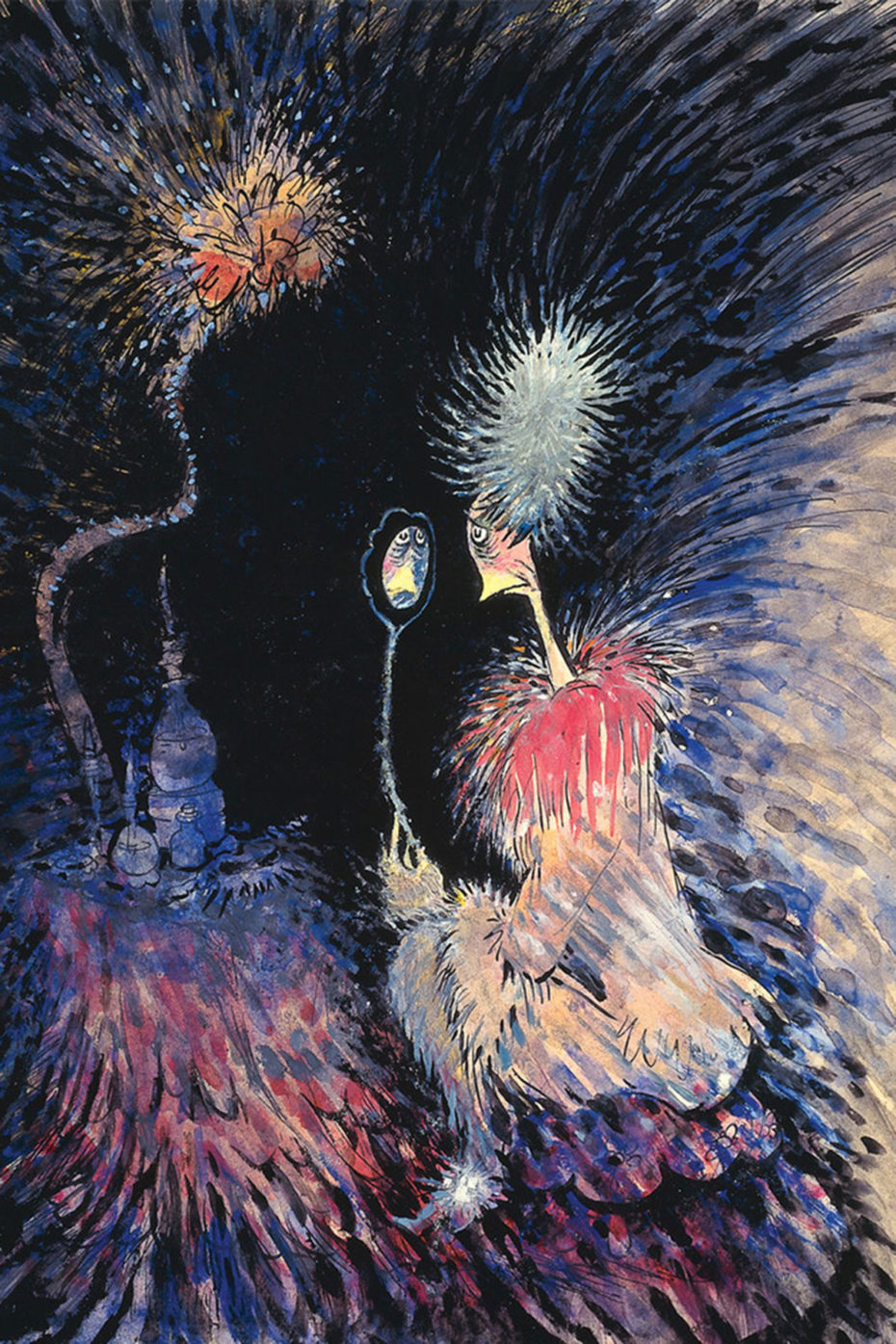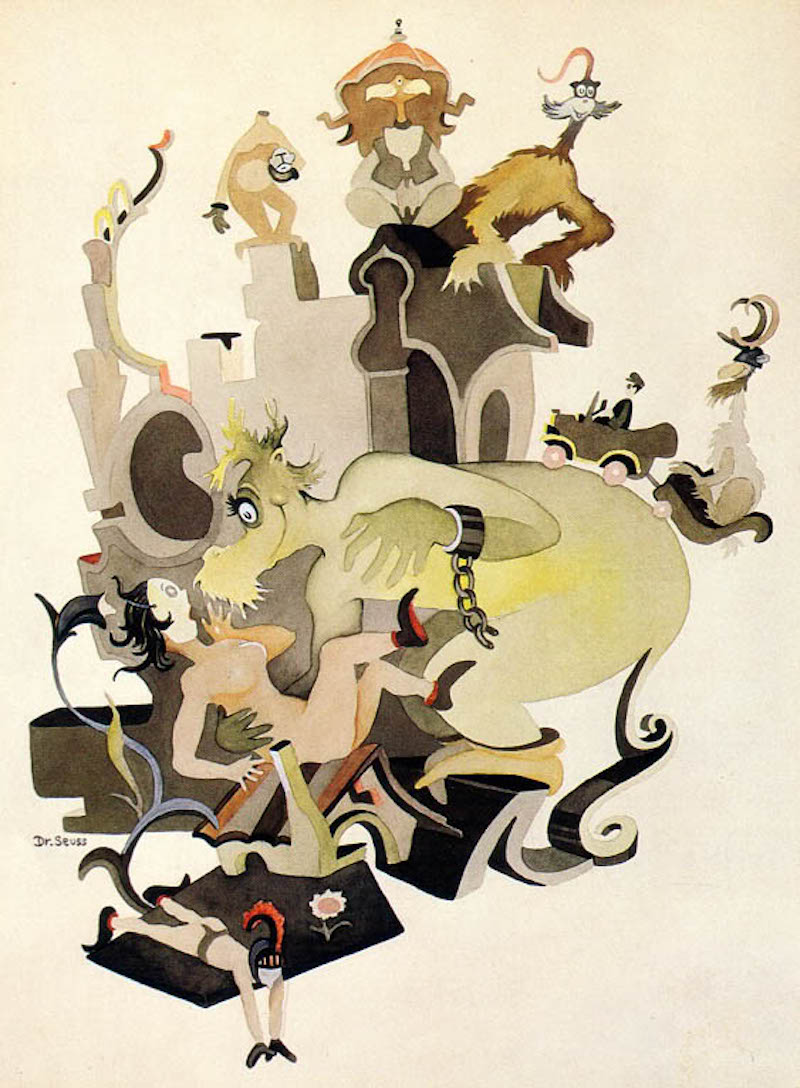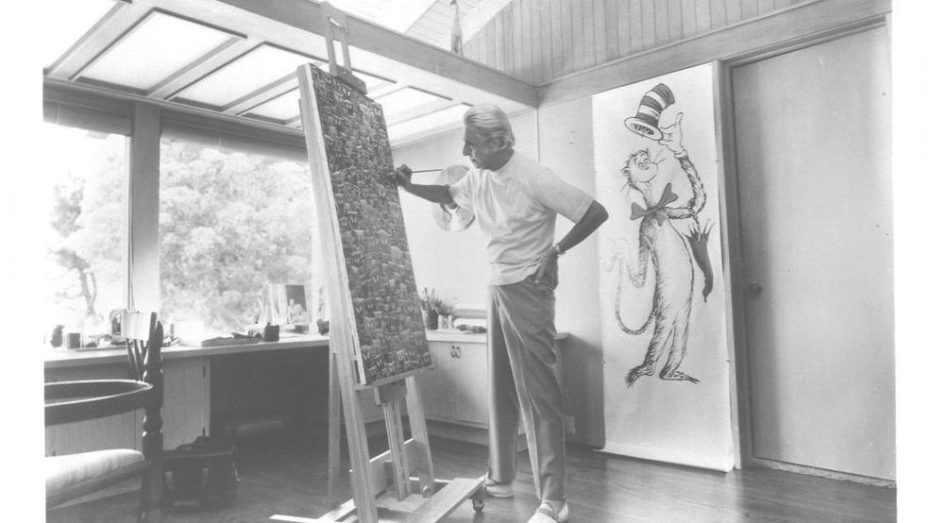 An explanation:
6. A Miniature "Shakespeare & Co" Paris Bookshop in Wisonsin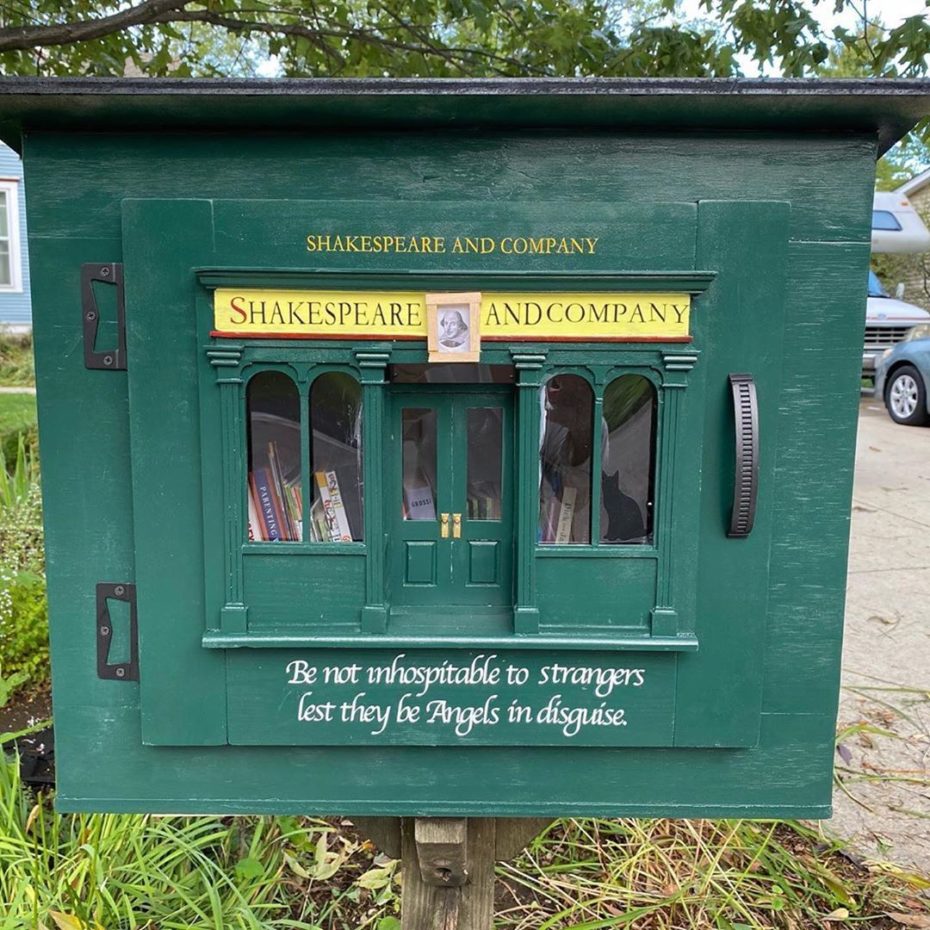 Found via Shakespeare & Co, which by the way, could currently use our help.
7. Donkeys wear Pants on this French Island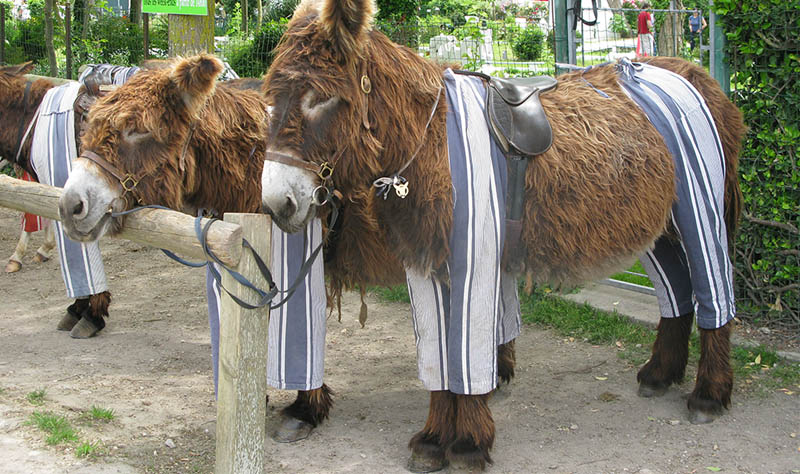 The locals of Ile de Ré have a curious custom of dressing their donkeys every morning in pajamas. Over the centuries, they helped keep bugs from biting the animals' legs on the island's many salt marshes which are thick with mosquitoes.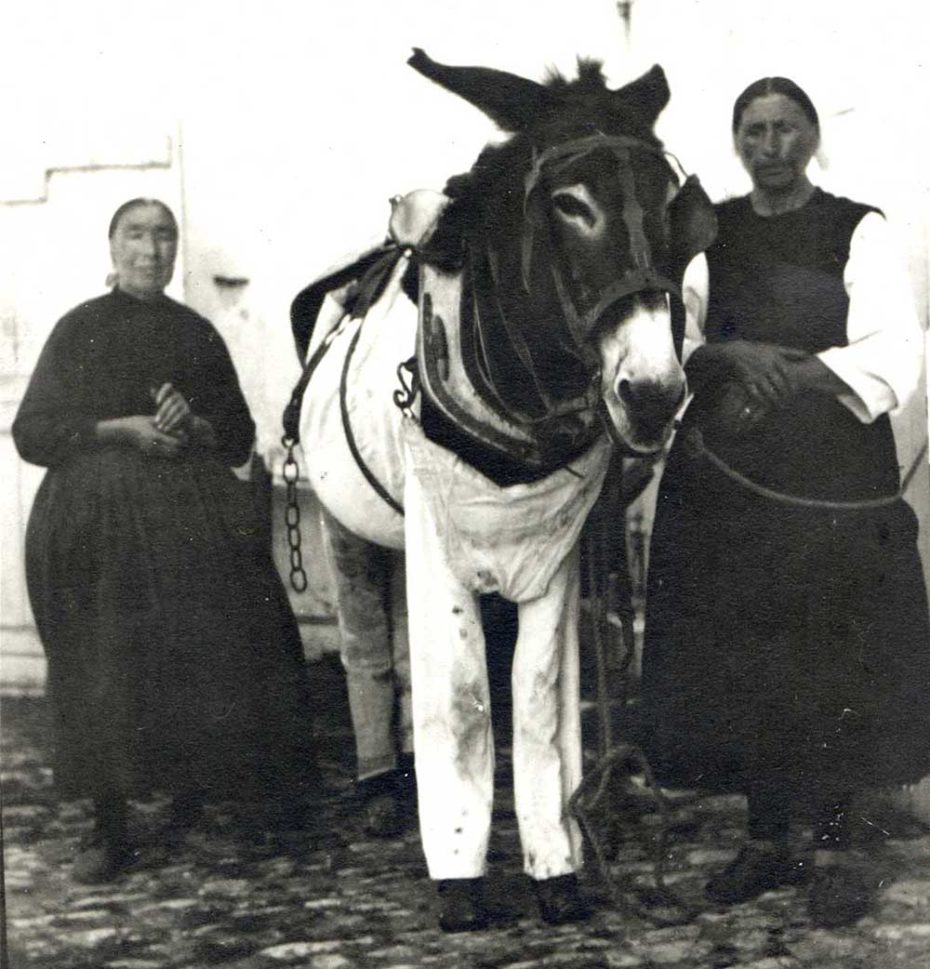 Found on Ripleys.
8. Old school public shaming in Times Square, 1955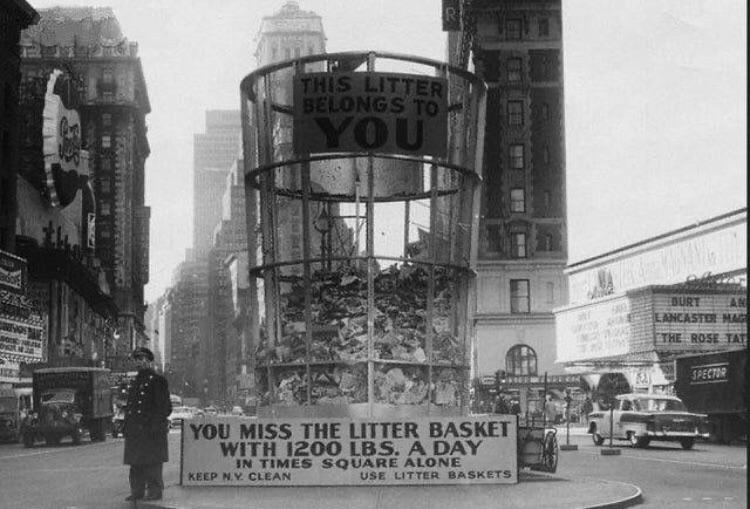 Found on Old School Cool.
9. Vintage Cocktail Books with Recipes Dating Back to 1753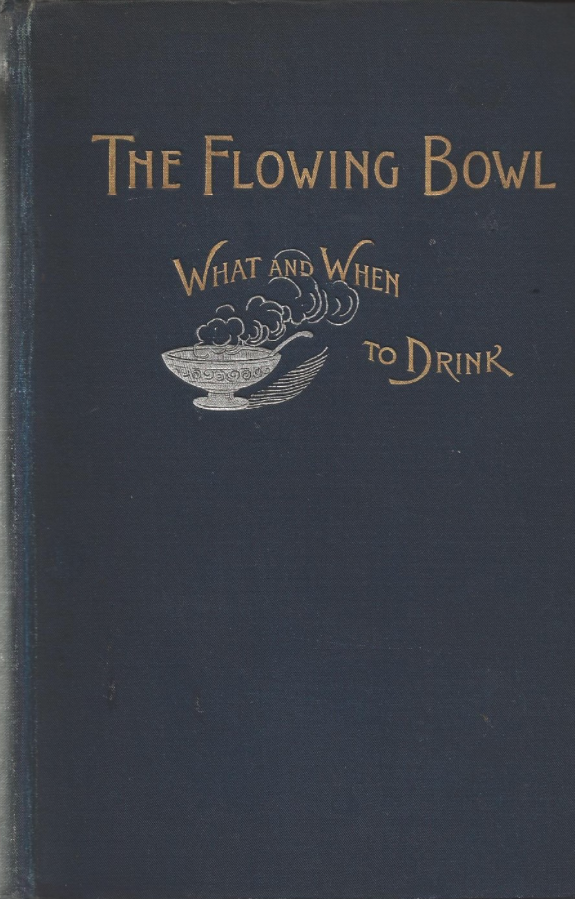 A Digital Online Library for Bartenders found via Open Culture.
10. Giant Red ballet shoes at BAM in 1986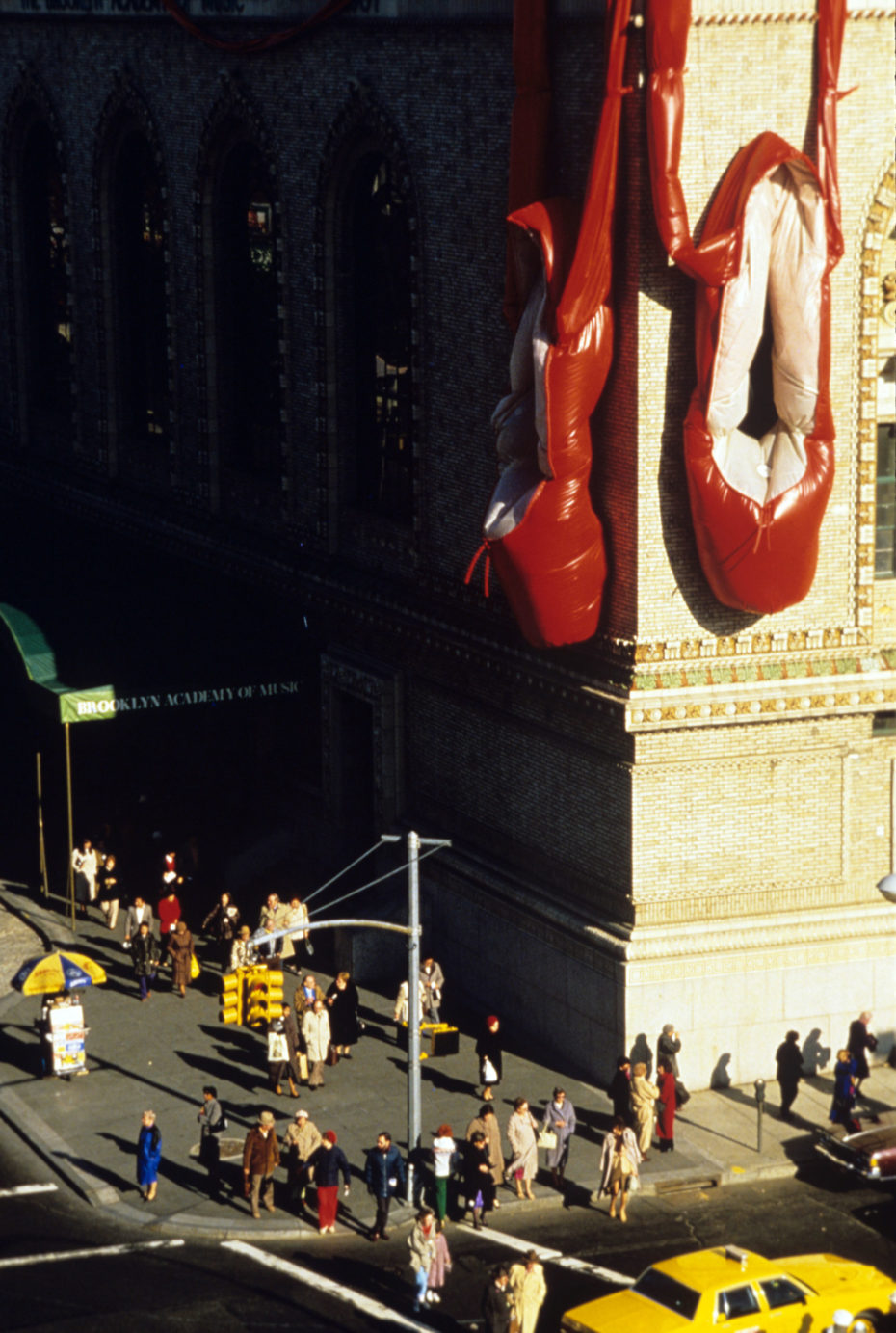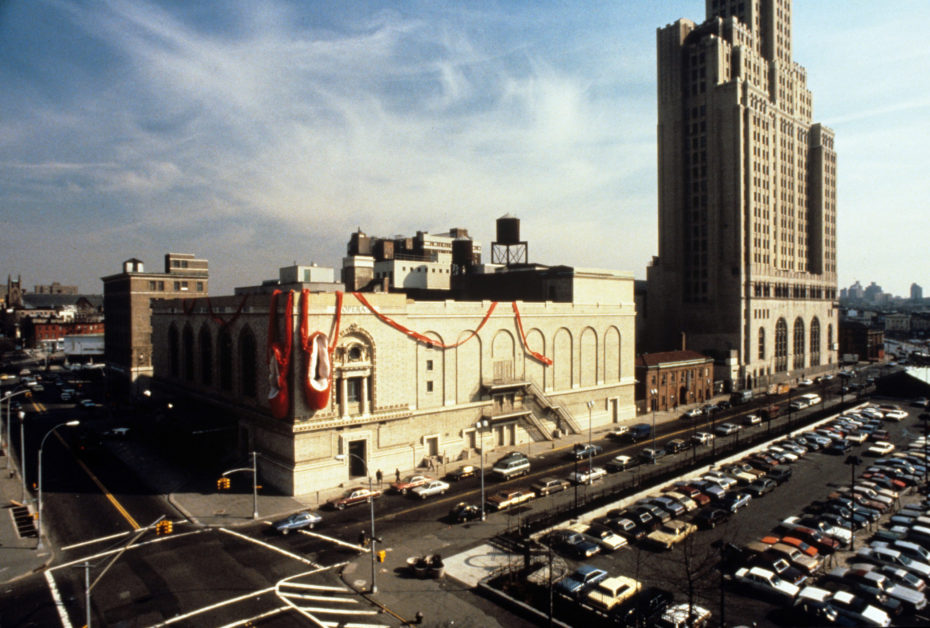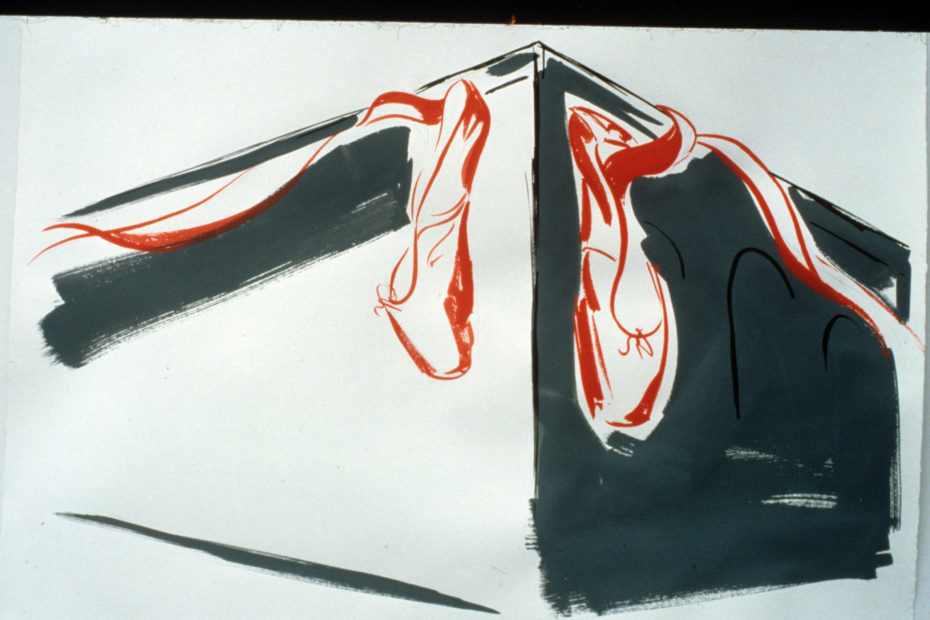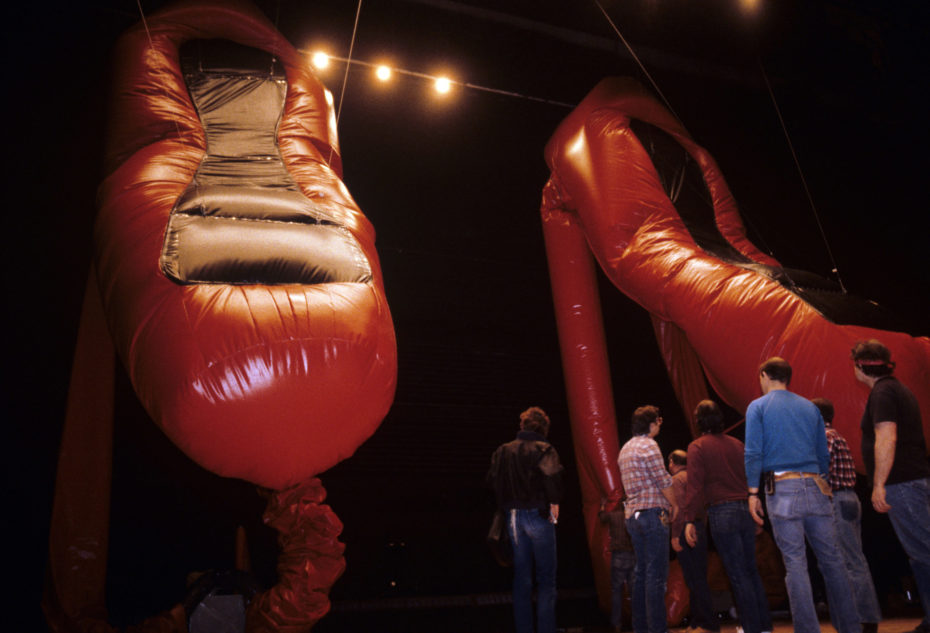 Ann Slavit build these extraordinary giant ballet shoes in 1986 as a tribute to Michael Powell & Emeric Pressburger's film (1948) – "The Red Shoes". There is a documentary about them linked on her portfolio here.
11. Chester E. Macduffee next to his newly patented, 250 kilo diving suit, 1911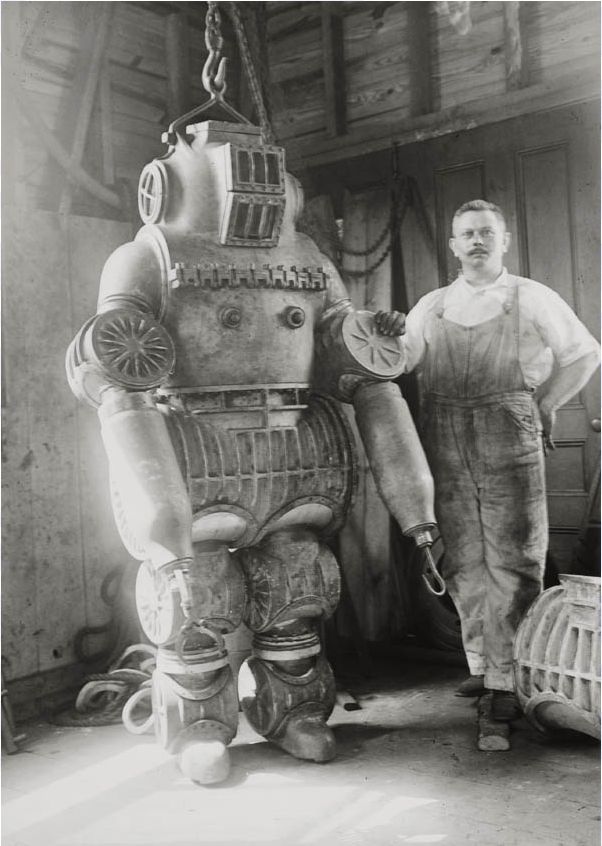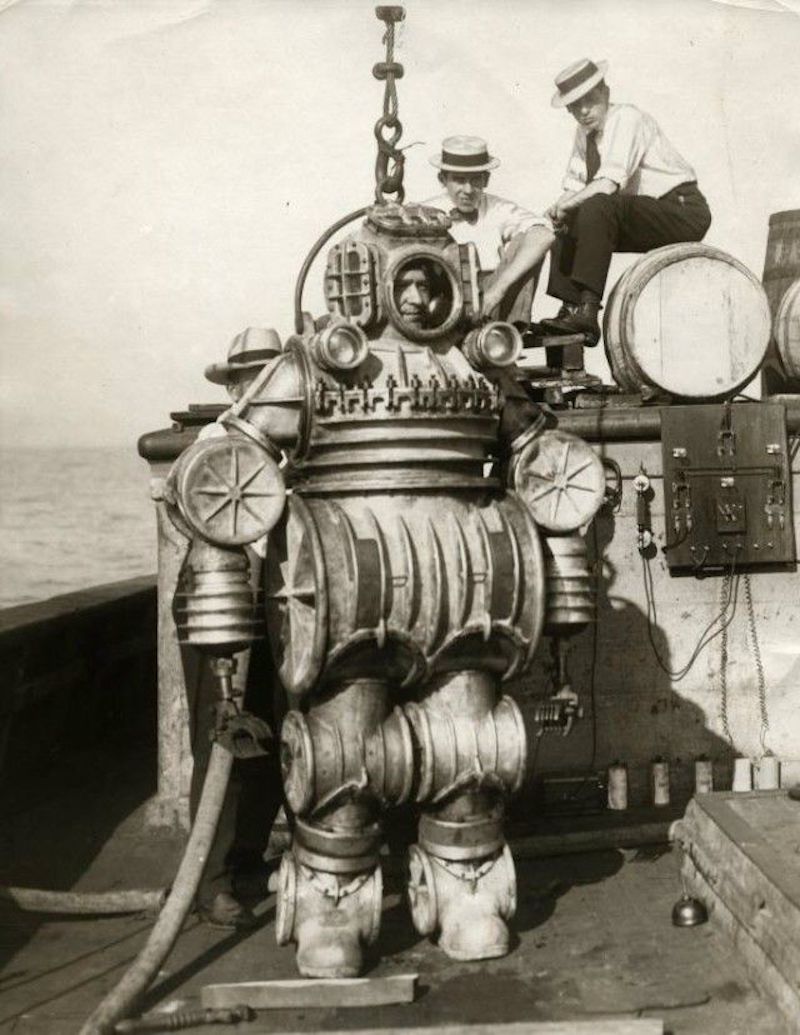 Can you imagine? Found here.
12. The Grand Staircase of Titanic before and after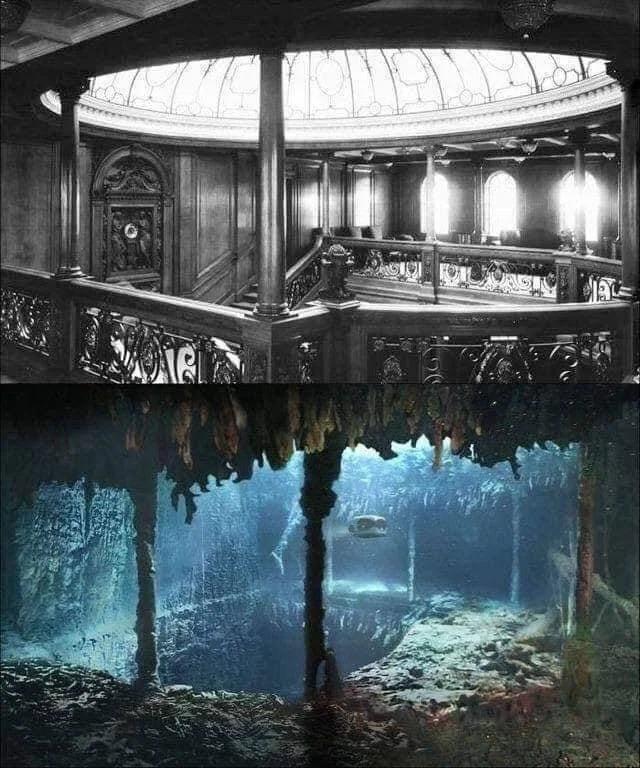 In 2001, James Cameron and a group of scientists staged an expedition to the wreck of the RMS Titanic, and dived in Russian deep-submersibles to obtain more detailed images than anyone had before. The footage is featured in his 2003 documentary Ghosts of the Abyss.
Fun fact, the before photograph was actually taken aboard the "Olympic," an identical ship that was made in tandem with its ill-fated sister, The Titanic. Despite what you may have seen posted around the internet, there are no original photographs of Grand Staircase taken onboard of "Titanic". All pictures were taken at her twin sister ship Olympic. Further reading on The Titanic's Ghostly Twin Sister here.
13. The Last Video Store
20th Century Flicks is the oldest video rental store in the World. It's small, close-knit crew has unwittingly become custodians of the largest collection of DVDs and VHS tapes in the UK, and faces a constant struggle to adapt and survive in the age of streaming and downloading.