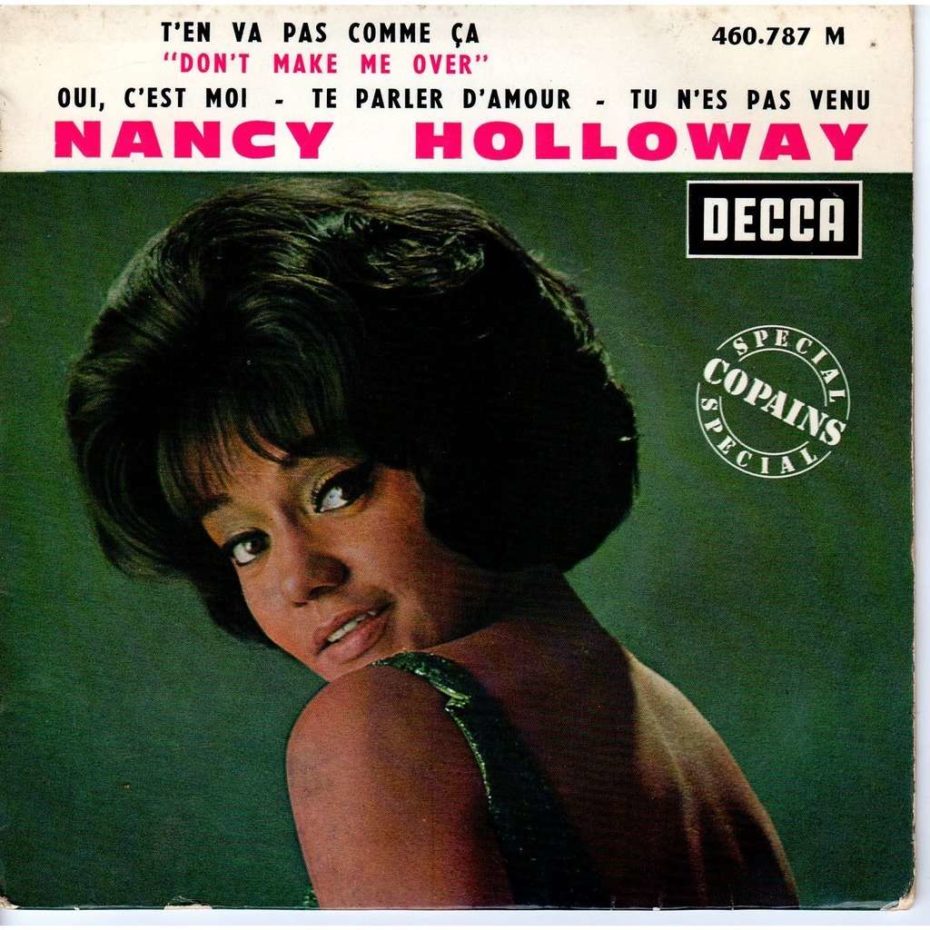 America's loss is France's gain. I've had Nancy Holloway playing on repeat this week. Nancy who? Oh, only one of the biggest names in mid-century French pop culture; an idol of the Yé-yé music craze. She's remembered in France as "la Perle Noir", the 'black pearl' of the sixties with a distinctly American accent that only added to her charm, who sold out Parisian record stores and theatres, and became a film star too. But across the pond in America, where she was born & raised, she remains virtually unknown, as "Nancy … who?"
It's possible however, that one her biggest hits – "T'en vas pas comme ca", might sound familiar – and that's because it's a French cover of Dionne Warwick's "Don't Make me Over". In an alternate music industry, Nancy became successful singing American songs specifically and solely for the Francophone market. In the 1960s, the French music industry was churning out French covers of American hits, which oftentimes, sounded better than the originals. Alongside budding French icons like Johnny Hallyday and Françoise Hardy, she found herself at the heart of European Yé-Yé counterculture, which derived most of its inspiration from British and American rock and roll (the term "yé-yé" was derived from the ubiquitous lyrics "yeah! yeah!", popularized by English bands like the Beatles).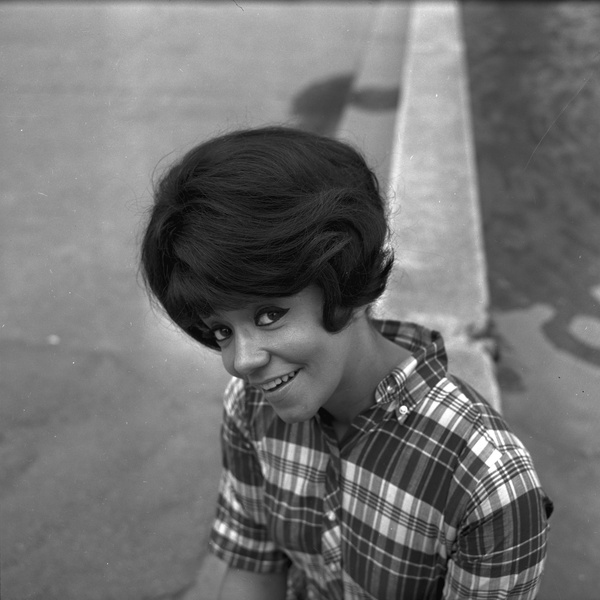 Nancy Holloway arrived in Paris in 1954, newly-single and finances dwindling. She was born Nancy Brown in Cleveland, Ohio in 1932, where she married a man in her teens and took his surname "Holloway". But he was controlling and abusive, so she fled to New York where she found work as a dancer as part of the "Beige Beauties" troupe. Not far enough from Cleveland, as soon as she earned enough money, Nancy travelled to Europe and fell in love with Paris. Because, duh. One night, she was seated with friends at the bar of the "Mars Club" when her friends convinced her to sing so they could get out of paying the bill. Nancy was hired on the spot by the club's owner.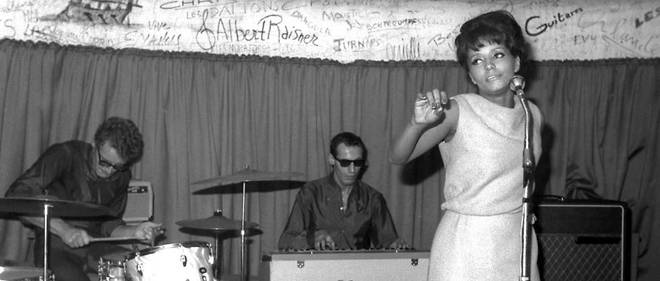 Singing American blues in post-war Paris proved popular, and she became a regular performer in jazz clubs in Paris, and even toured around Europe before returning to Paris where she would become a permanent resident. She began singing at the Moulin Rouge in 1959 where she was "discovered" by a famous French actor, André Pousse, then creative director at the legendary cabaret. Encouraged and unofficially managed by André, she began making television appearances in 1961 and released her first single, "Le Boogie du bébé" (a French cover of Buzz Clifford's "Baby Sittin' Boogie"). Nancy was hard-working and ambitious too. That year, she opened her own nightclub, Chez Nancy Holloway, at 15 Rue Saint-Florentin in the 8th arrondissement and appeared in her first film, Ballade pour un Voyou.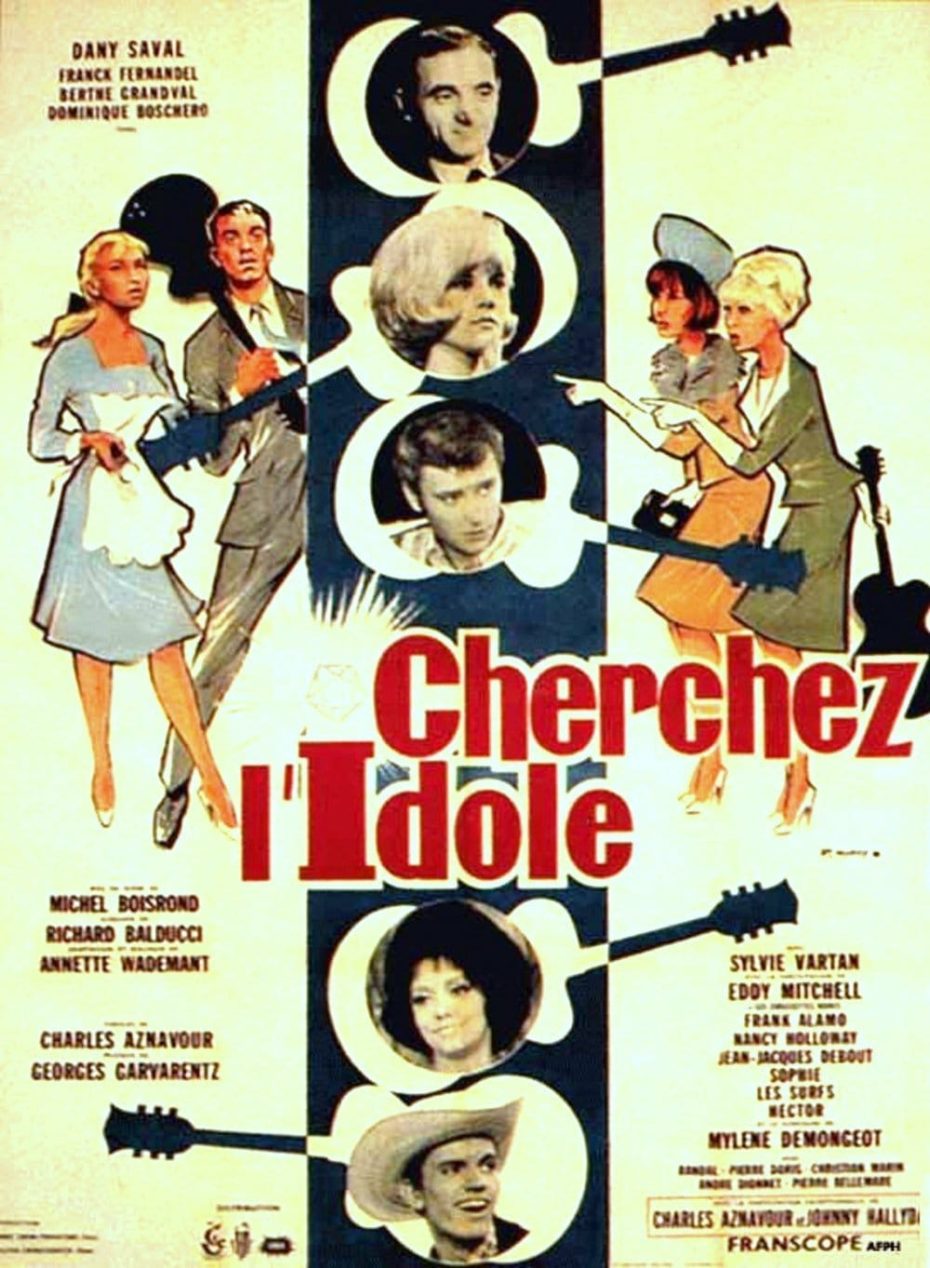 Further successful singles followed through the early and mid-1960s, with "T'en vas pas comme ça", exceeding expectations in 1963, performed initially by Dionne Warwick. The next year, she played herself role in Cherchez l'Idole sharing the bill with Sylvie Vartan, Johnny Hallyday and Charles Aznavour.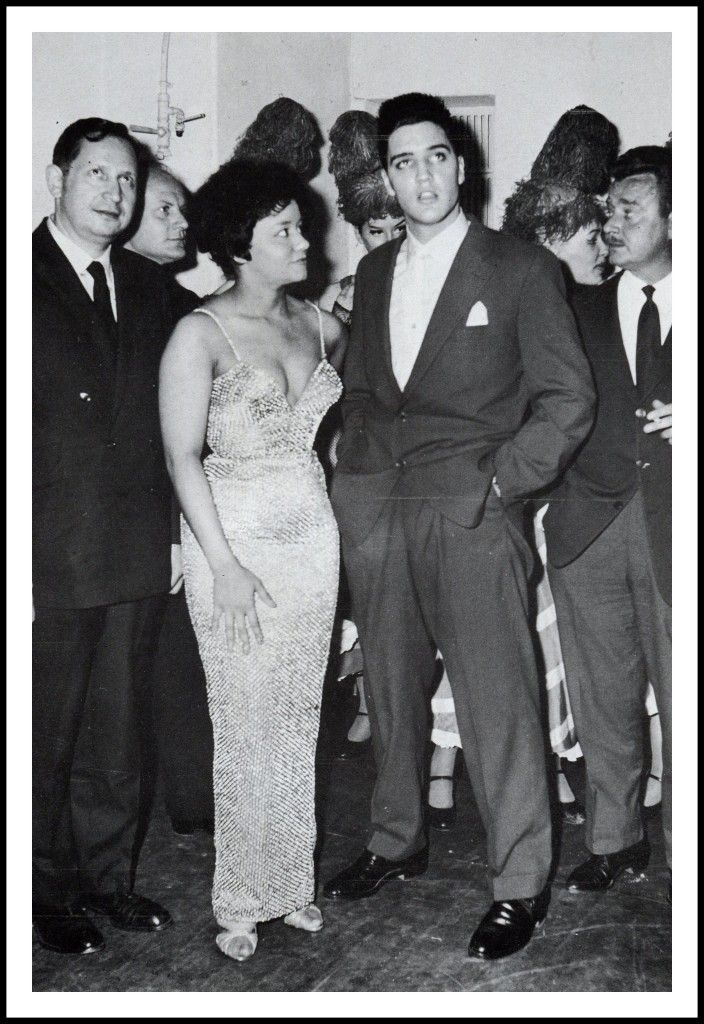 Despite never crossing back over to America with her career, in Europe Holloway still managed to the greatest international talent in jazz music to collaborate with her, including Sammy Davis Junior, trumpeter Quincy Jones and Dizzy Gillespie.
But the year 1969 was marked by tragedy for Nancy when her six-month-old daughter, left alone for a few moments, accidentally drowned in her bath. The tragic loss led to an early retirement and her disappearance from public life until she re-emerged as a concert performer in the 1980s.
" I am the only one responsible for my checkered career. I made serious mistakes … I was a bit like a cicada singing carelessly, " she had confided in 1969.