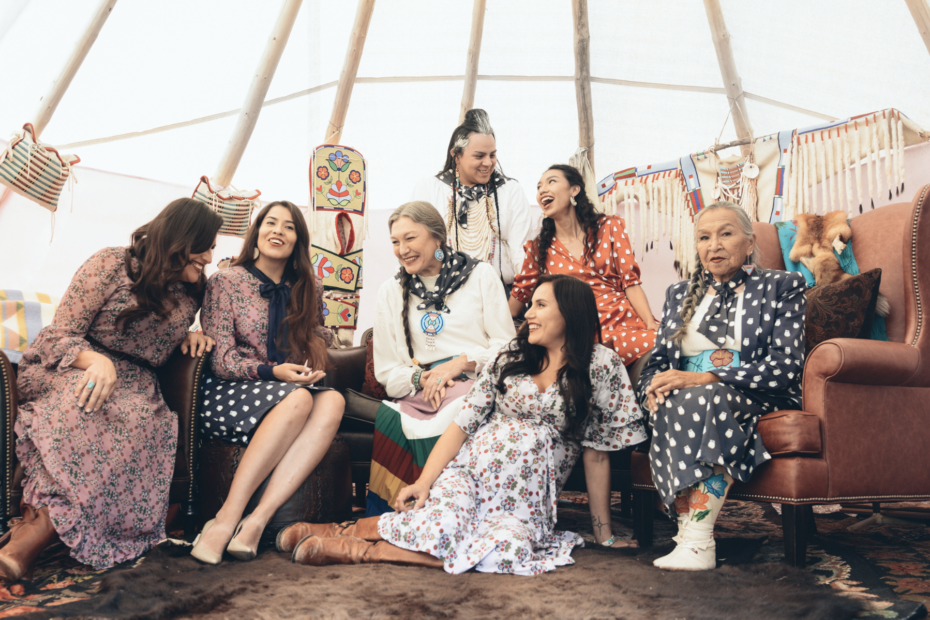 It's 2020, which means it's as good a time as any to recalibrate Thanksgiving. Not just by taking precautions to socially distance ourselves with loved ones at risk during these Strange and Uncertain Times, but also, by giving more thought about what we're celebrating – and more importantly, who we're giving thanks to. In lieu of slapping an amicable bow on the fraught historical relationship between indigenous folks and their colonisers, we're calling for a celebration of all things Native American. Because in the words of activist Angela Davis, "You have to act as if it were possible to radically transform the world. And you have to do it all the time." Thanksgiving is a great place to start.
First things first, stay safe with Native-Couture Face Masks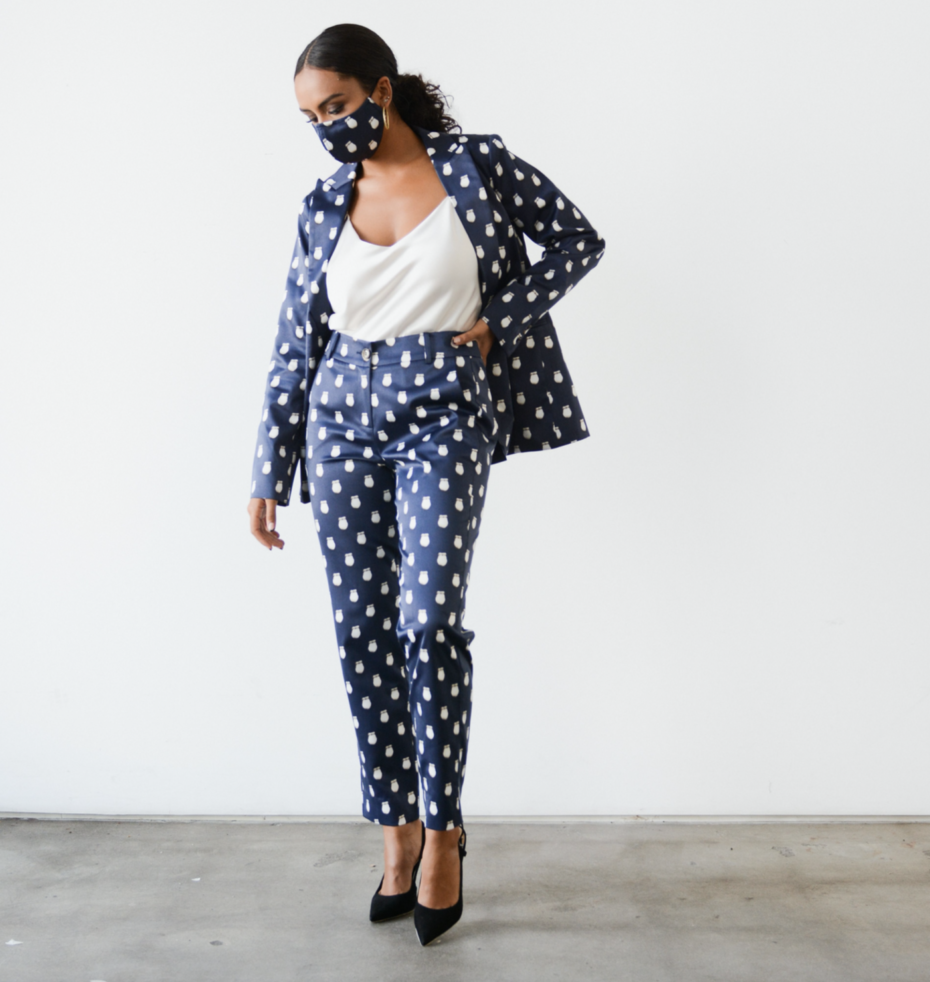 Has it really been almost a year since we were making our own hand sanitiser? As we continue to adapt to covid-19 regulations, let's continue to adapt our sartorial mouth flair with face coverings by shopping with Native American-owned and operated brands like b.YellowTail, which specializes in storytelling through wearable art (we'll show you more of their designs in a moment).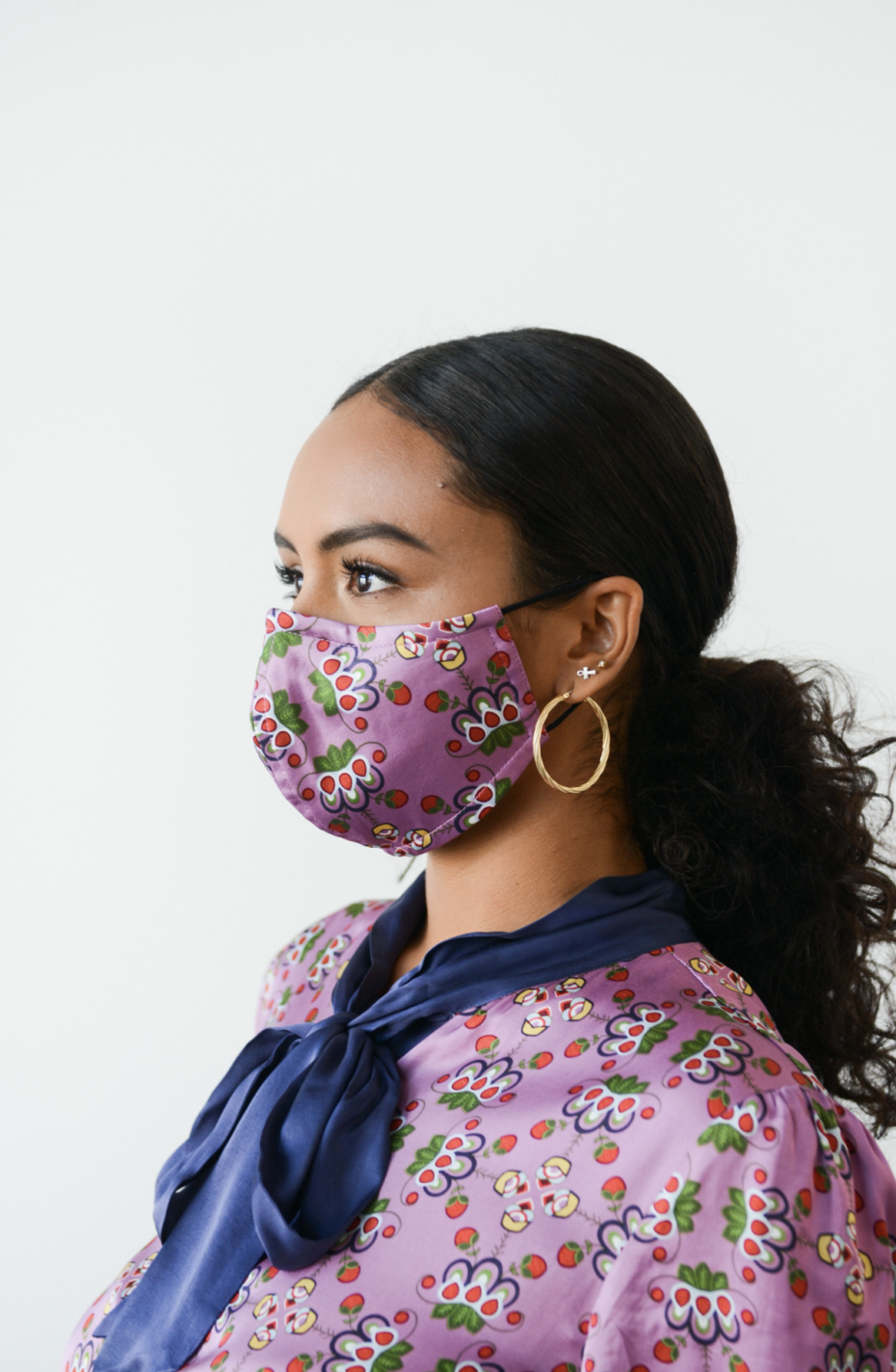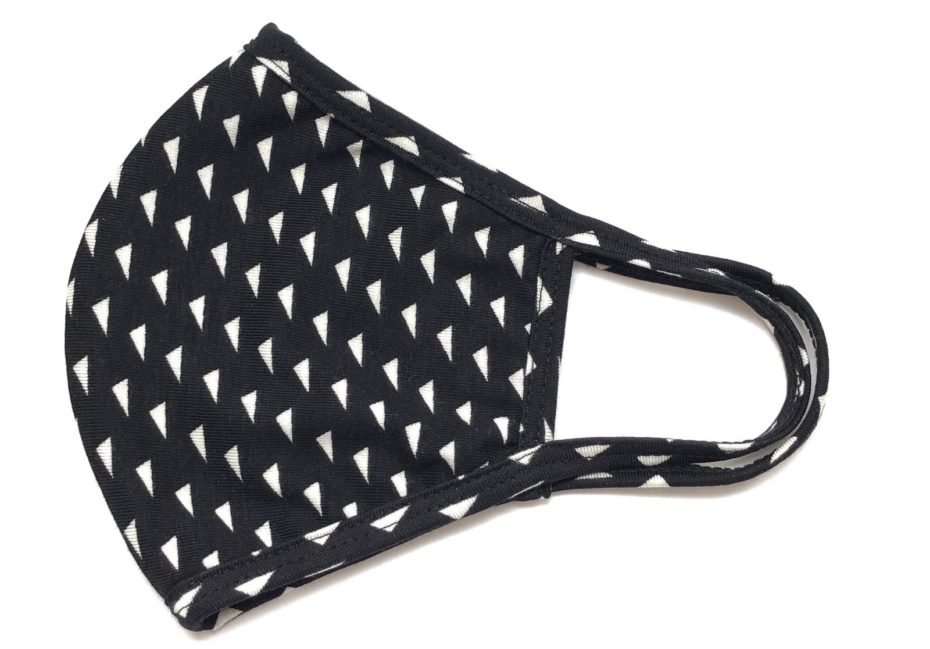 For each mask purchased, the company will also donate masks to Indigenous communities most impacted by COVID-19.
Swap your Holiday Wreath for a Native American-made Dreamcatcher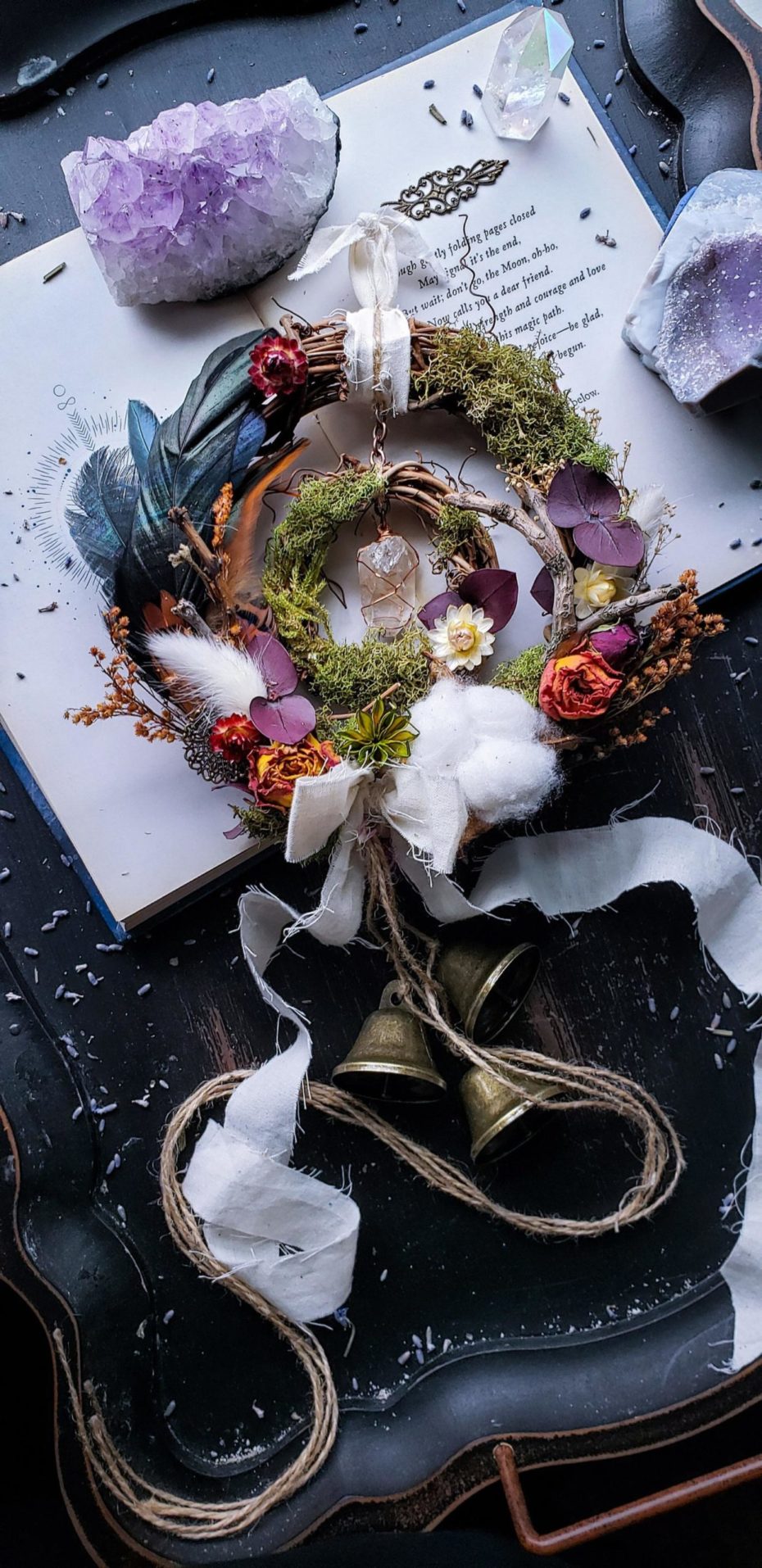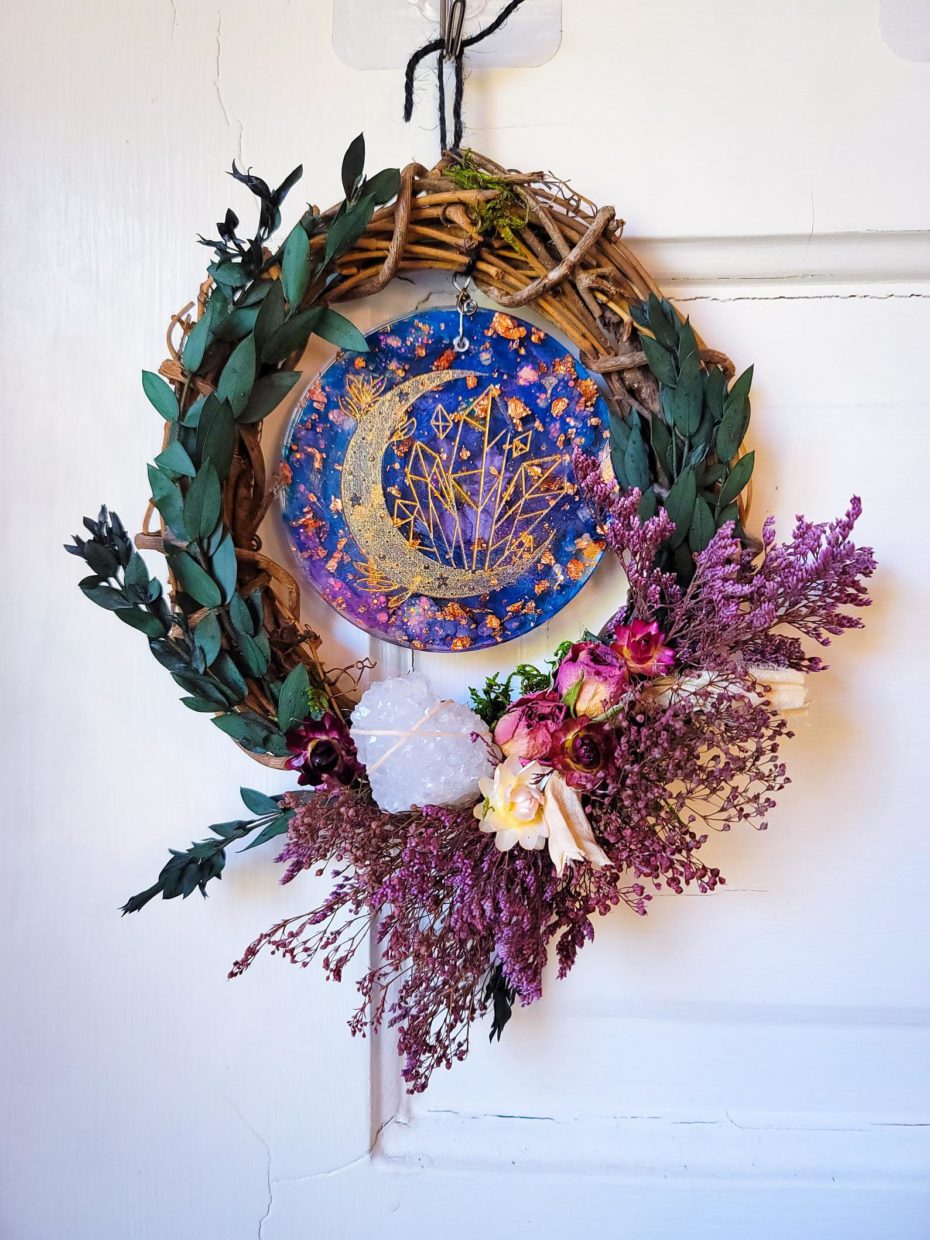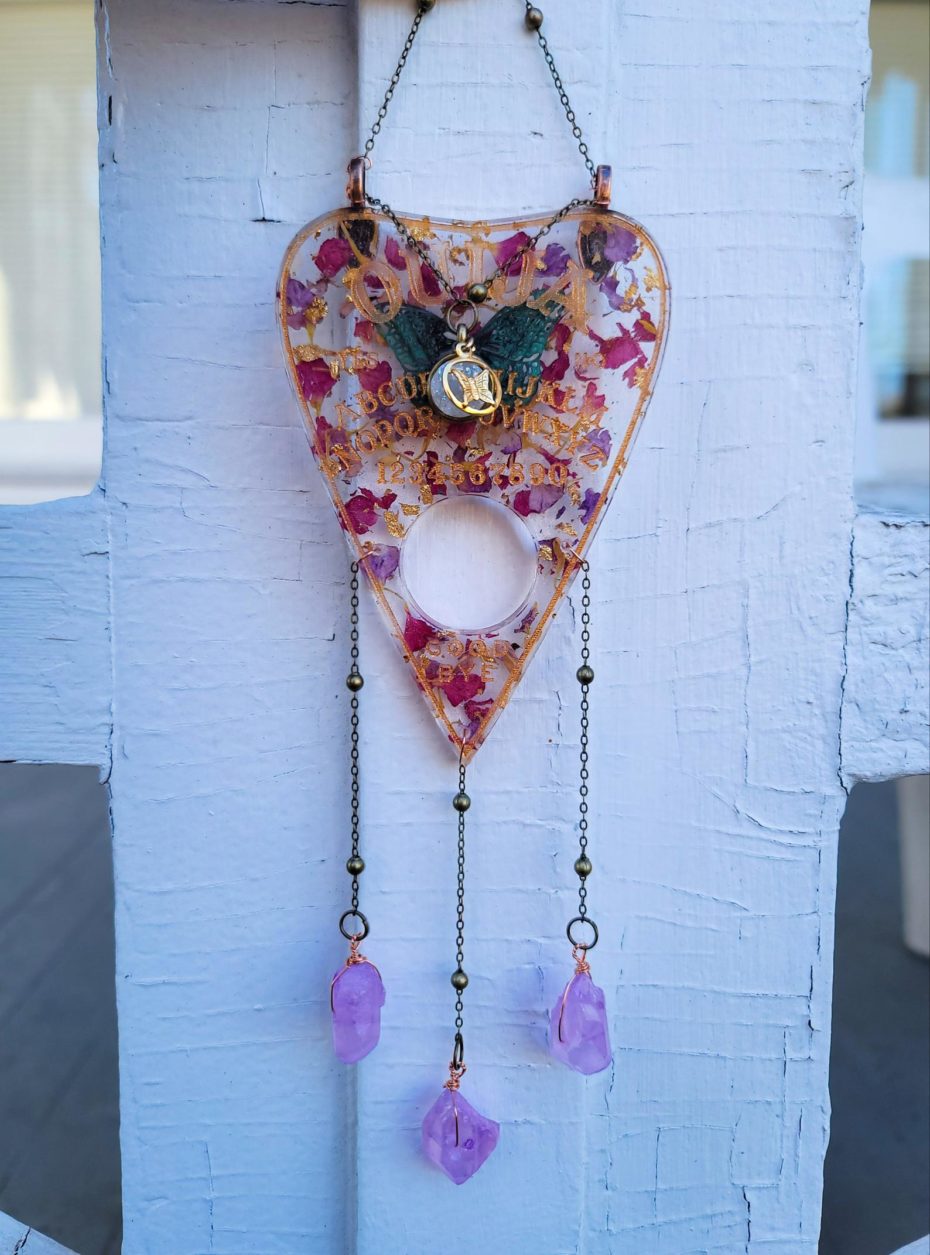 Sarah is the owner of Moonlit Dreamer and a proud member of the Grand Traverse Band of Ottawa and Chippewa Indians of Michigan. She is very passionate about crafting dreamcatchers, and her creations can be found on Etsy.
These Boots Were Made for Walking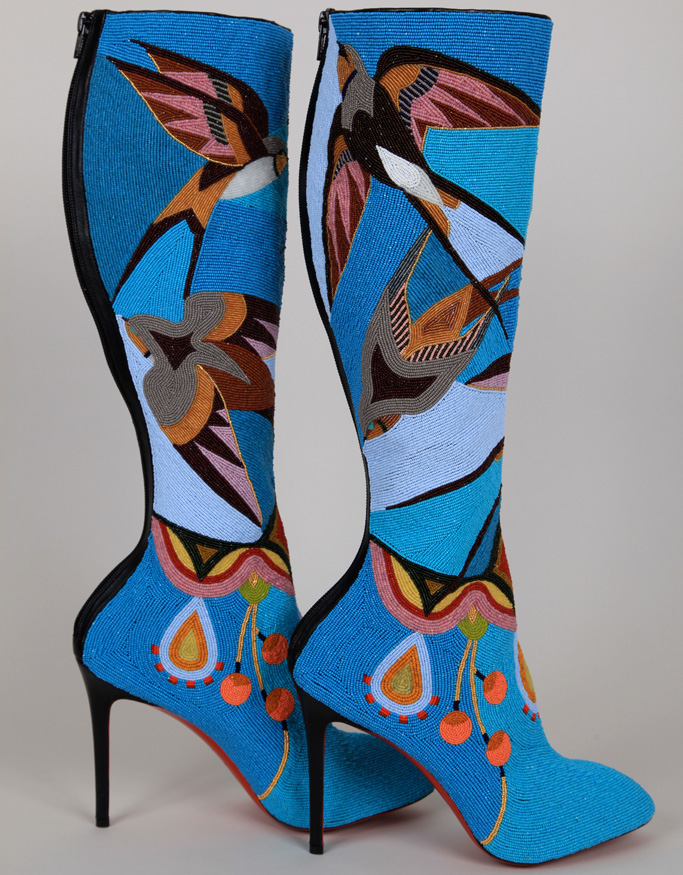 Next-level beadwork, courtesy of Jamie Okuma from California. As a Shoshone-Bannock and Luiseño artist, Okuma's visual and fashion-based pieces are almost always informed by her mastery of intensive beadwork…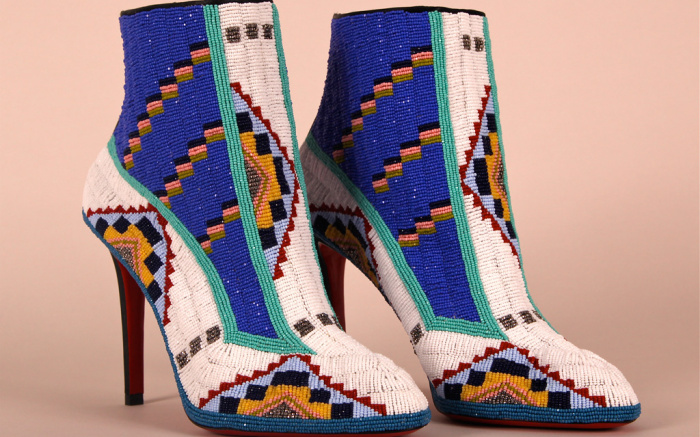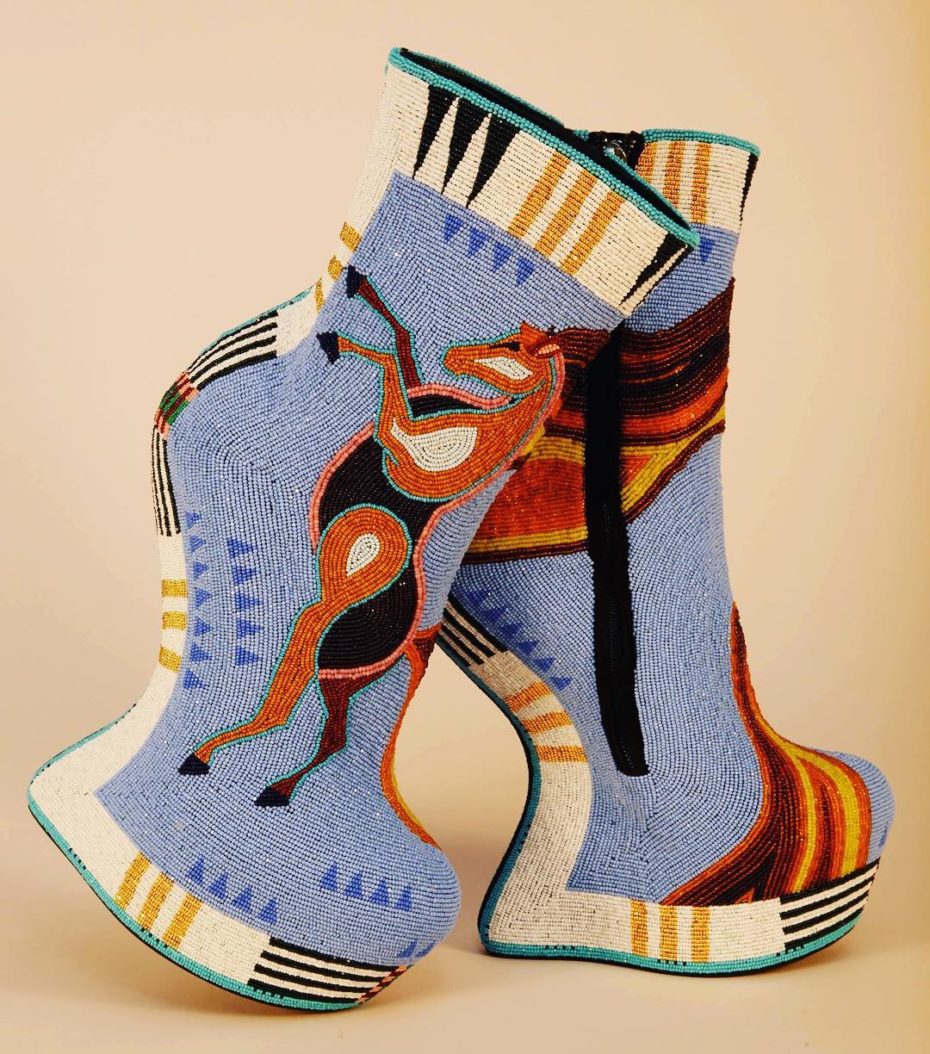 Shop and learn more about Okuma's work on her website.
But if you're shopping for a slightly smaller shoe size….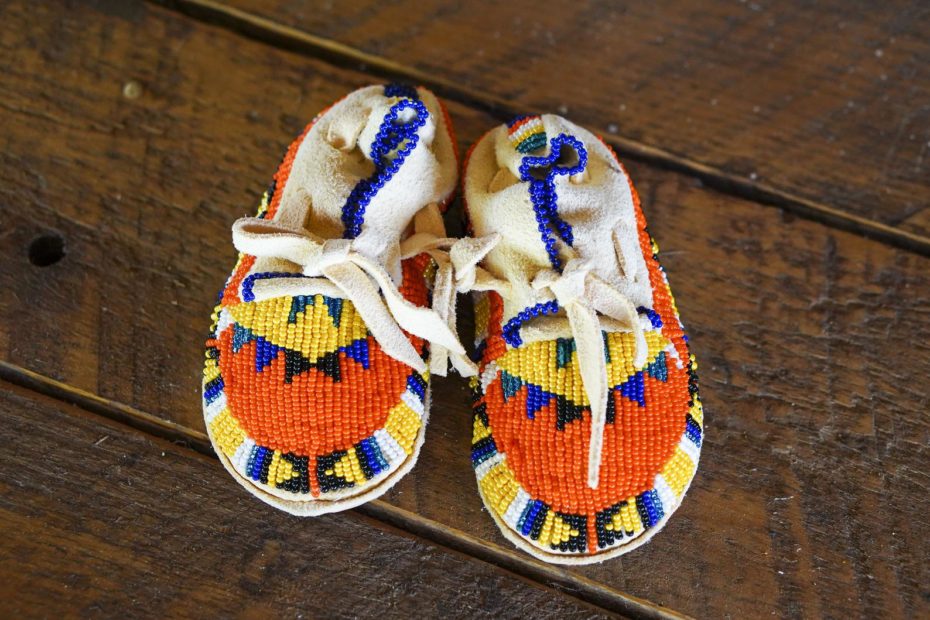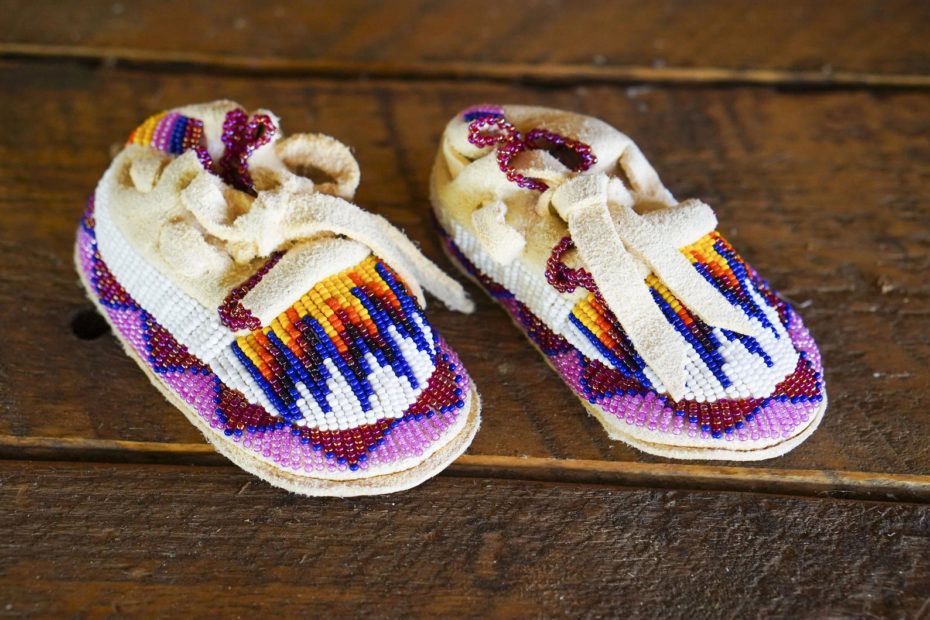 These adorable hand-stitched beaded moccasins were made with love come from the Sacred Way Sanctuary, which shares handcrafted, Native-made items along with their stories and the original cultural purpose behind their creation. All proceeds go towards helping to care for the rare & endangered Native Horses at the Sanctuary and Wildlife preserve, Sacred Way Sanctuary. Shop the moccasins and more on Etsy.
Prepare a Holiday Feast with Culturally Responsible Products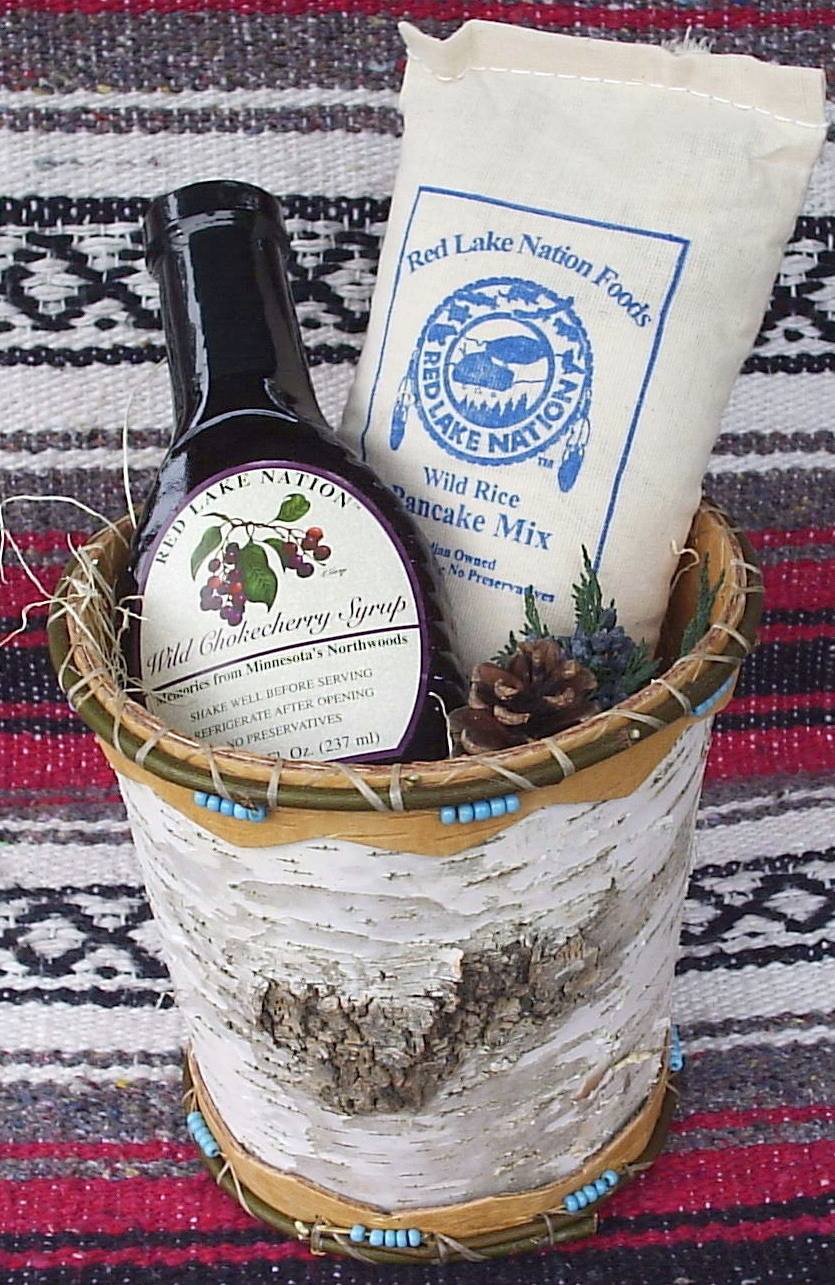 You are what you eat – and they say you can tell a lot about a person by what they keep in their fridge. If you have the means to mix-up your meals, consider broadening your pallet to include scrumptious recipes and goods from Native sellers and farms like Red Lake Nation Foods.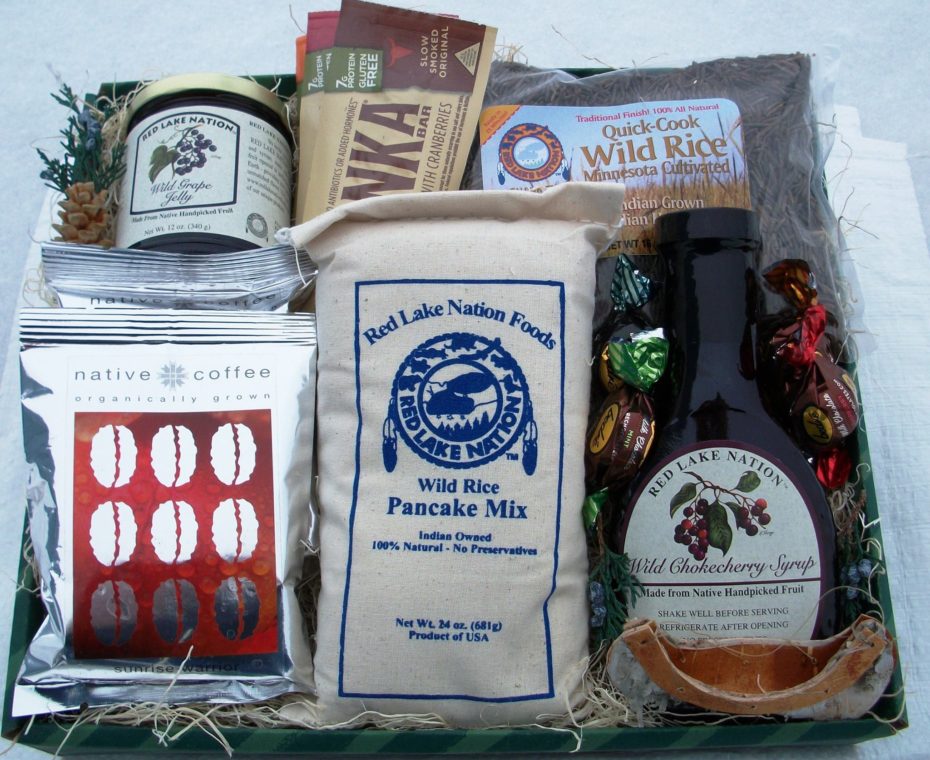 You can find items like locally grown wild rice pancake mix, hand harvested wild fruit jellies, jams, syrups, teas, and more, and also find the recipes to boot on their website. Get your cranberry syrup and jelly here in time for Thanksgiving.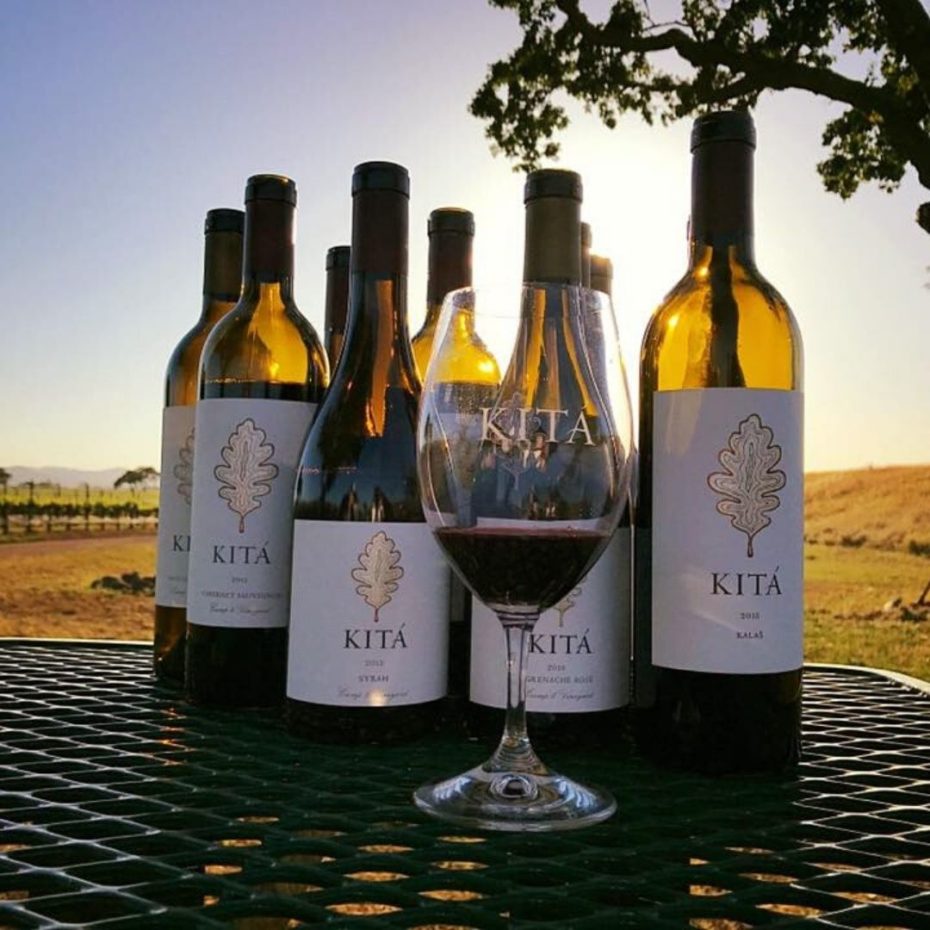 Founded in 2010, Kitá Wines is a small, premium winery located in the heart of the Santa Ynez Valley within the Santa Barbara County AVA. The word "Kitá" means "Our Valley Oak" in the Santa Ynez Chumash native language of Samala.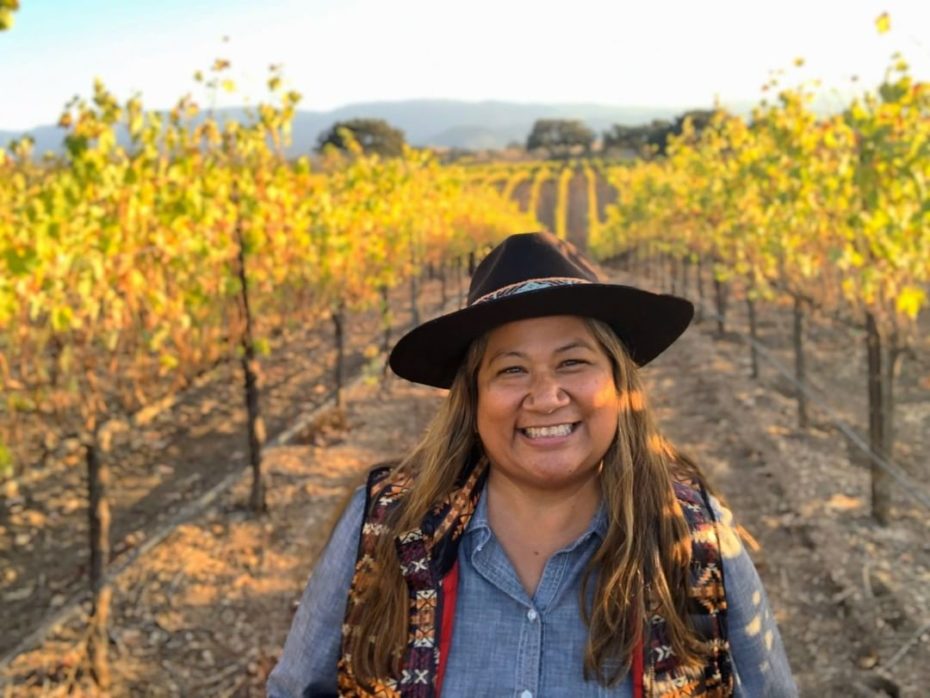 From the first time that she stepped into a winery as a child, Tara Gomez has loved winemaking. Her fascination for science and love for the aromas of wine always mesmerized her. With the help of a scholarship from her tribe, the Santa Ynez Band of Chumash Indians, Tara attended California State University – Fresno State where she graduated as one of two women with a Bachelor of Science in Enology in 1998. Order your Kitá Wines here.
Some other Native food companies of note…
Séka Hills offers specialty foods, like olive oil, wildflower honey, nuts, beef jerky, hummus, and pickled asparagus, from the Yocha Dene Wintun Nation. You can also visit their tasting rooms in California.
Ioway Bee Farm – Raw honey and creamed honey in a variety of flavors, CBD honey, plus candles, lotions, lip balms, and bee pollen.
Ramona Farms specialises in ancient grains and wheat, heirloom beans, and heritage corn. Find a cooking lesson below with some of their products!
And don't forget the tableware…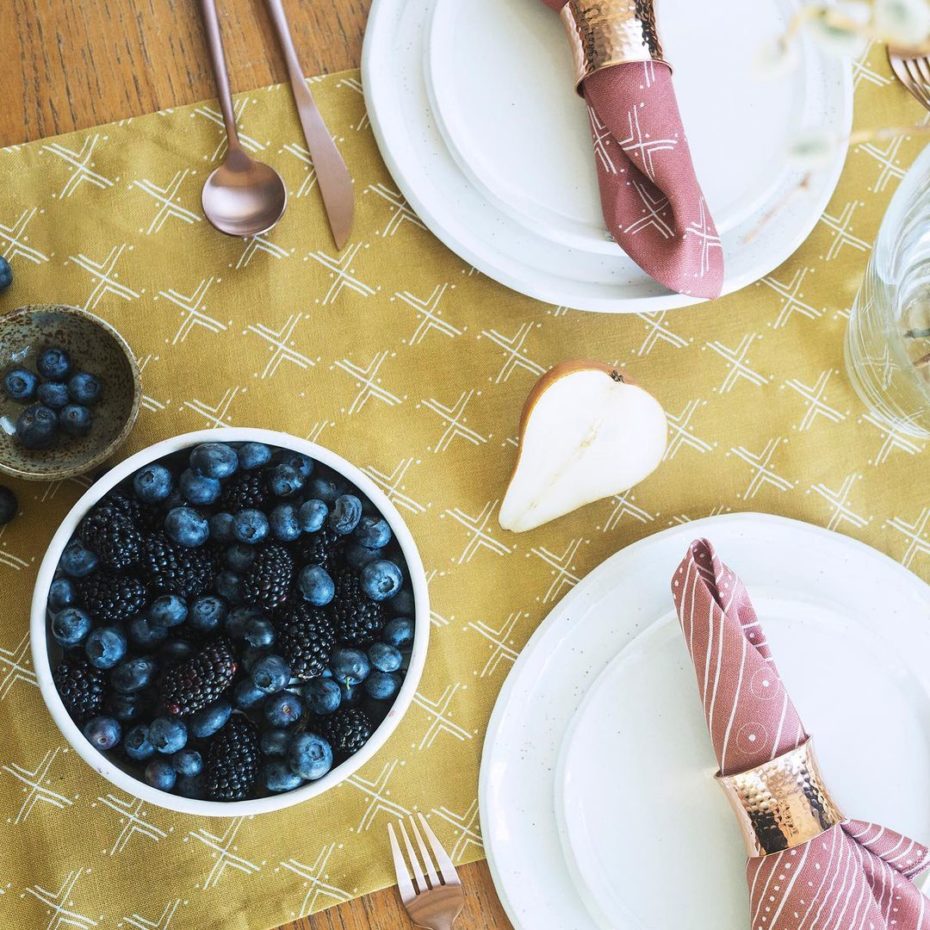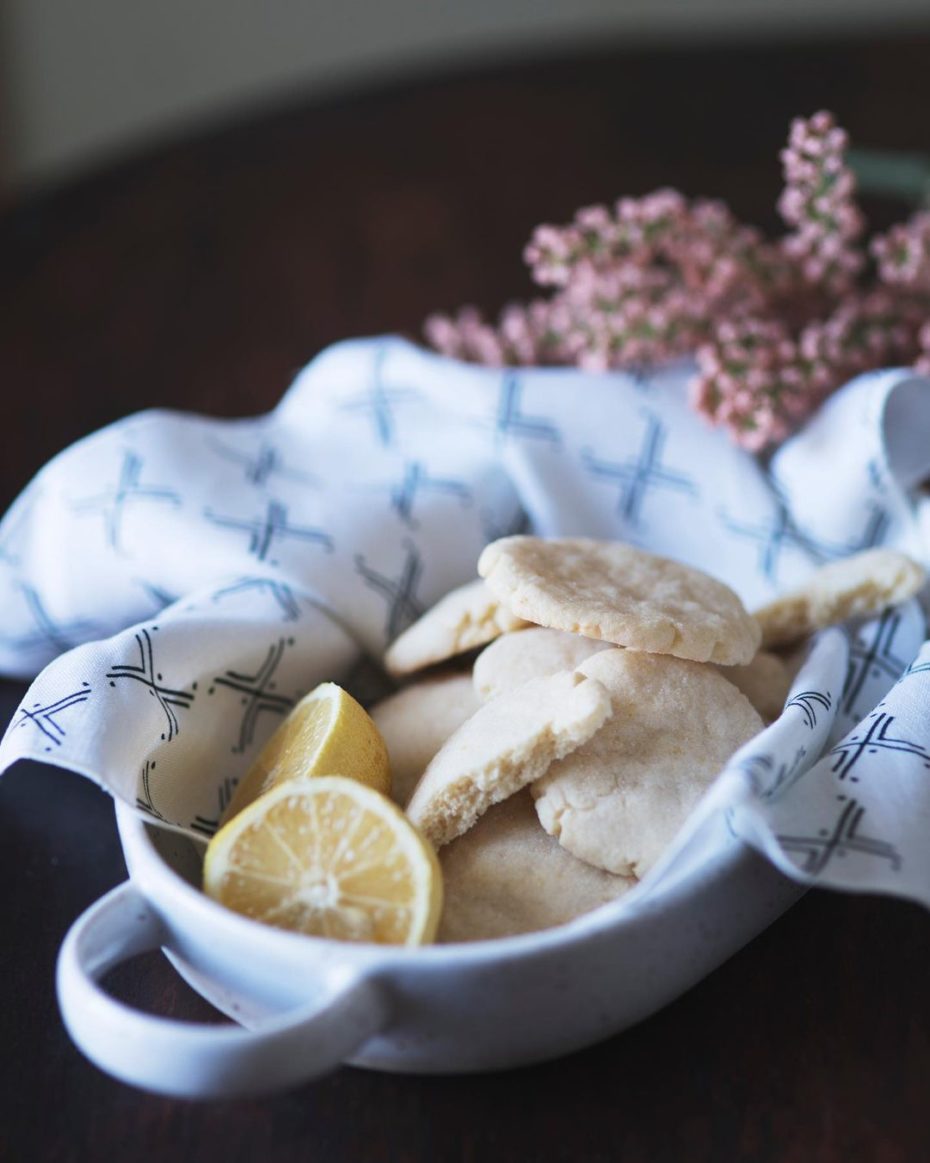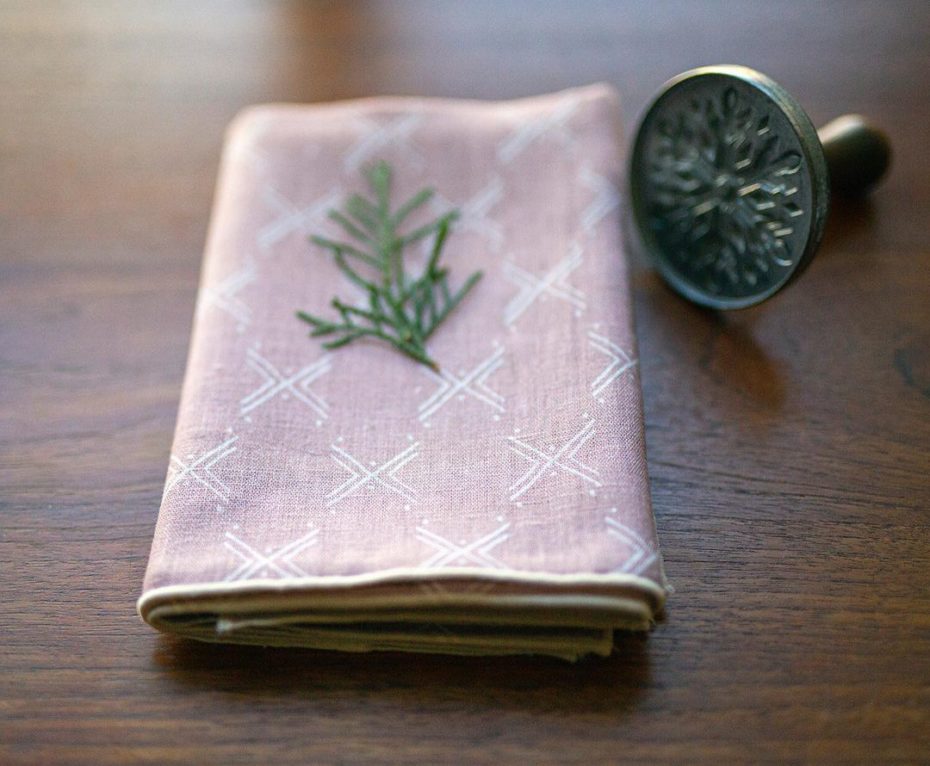 "For thousands of years, Indigenous peoples in Manitoba, including my Anishinaabe ancestors, created beautiful patterns to adorn their pottery collections and host of bone tools", writes the founder of Indigo Arrows, offering beautiful handmade linen textiles to add something a little extra special to your holiday table. Shop their homeware here.
Jam to Some Indigenous Oldies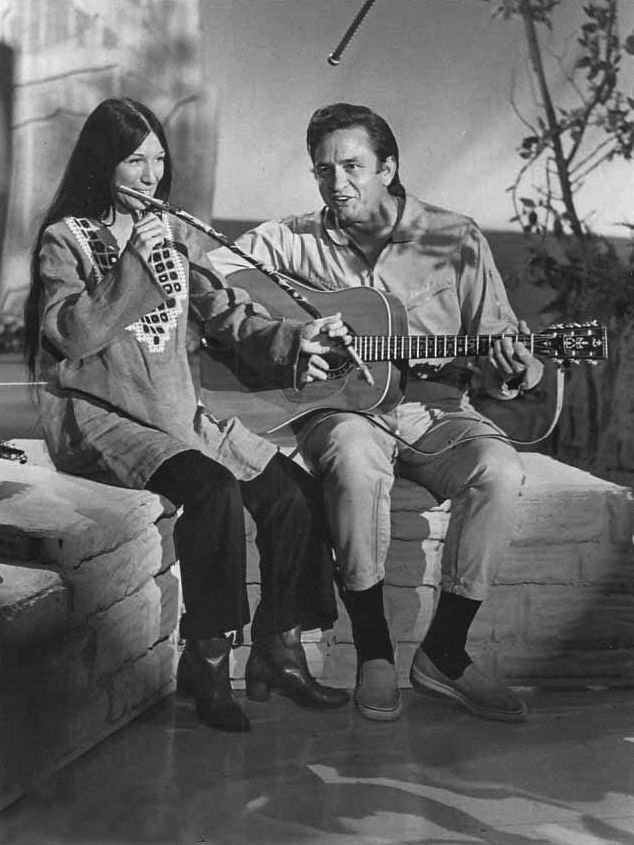 A nice smattering of oldies is a holiday must, so let's throw some of our favourite native musicians on the record player, starting with Buffy Sainte-Marie. A native of the Qu'Appelle River and Canadian-American, Sainte-Marie was Cree native answer to Joni Mitchell, with an extra splash of country twang. She took the 1960s by storm through her blend of activism, and musical chops.
Sainte-Marie raked the first ever Oscar for an indigenous talent, killed it on Sesame Street, and wrote a song, "Universal Soldier," that became one of the most powerful anti-war anthems of its day. She's still rocking, as you can see on her website.
Next, the inimitable Yma Sumac. The Peruvian soprano was so remarkable, we've dedicated an entire article to her story – and while she's not from the present-US proper, the power with which she held space for indigenous peoples in the States was bar-none in Opera.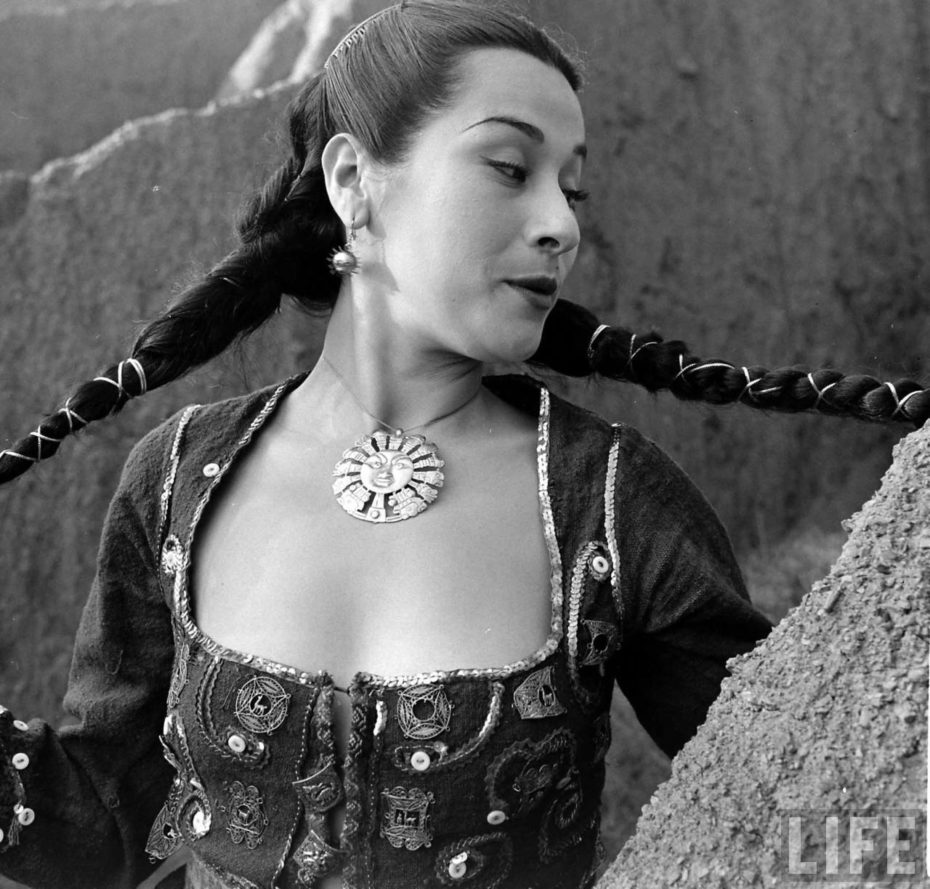 Sumac was oh so glamorous, and also claimed to be the final descendant of the last Incan Emperor, Atahualpa. She said learned to sing from "the creatures of the forest" (Björk before Björk, right?) and a listen to any one of her songs will have you convinced.
Last but not least, saxophonist extraordinaire Jim Pepper. The man was a true jazz-rock pioneer, mixing groovy progressions with elements of traditional Native American music and chanting from his Creek and Kaw lineage. They called him "post-Coltrane."
Pepper's sound hit the sweet spot between the rising tide of '60s rock music, and the Native American Church peyote songs his father sang to him. No wonder, then, that he also favoured the jazz genre for its über sensory, almost celestial knack for storytelling.
Supporting through Style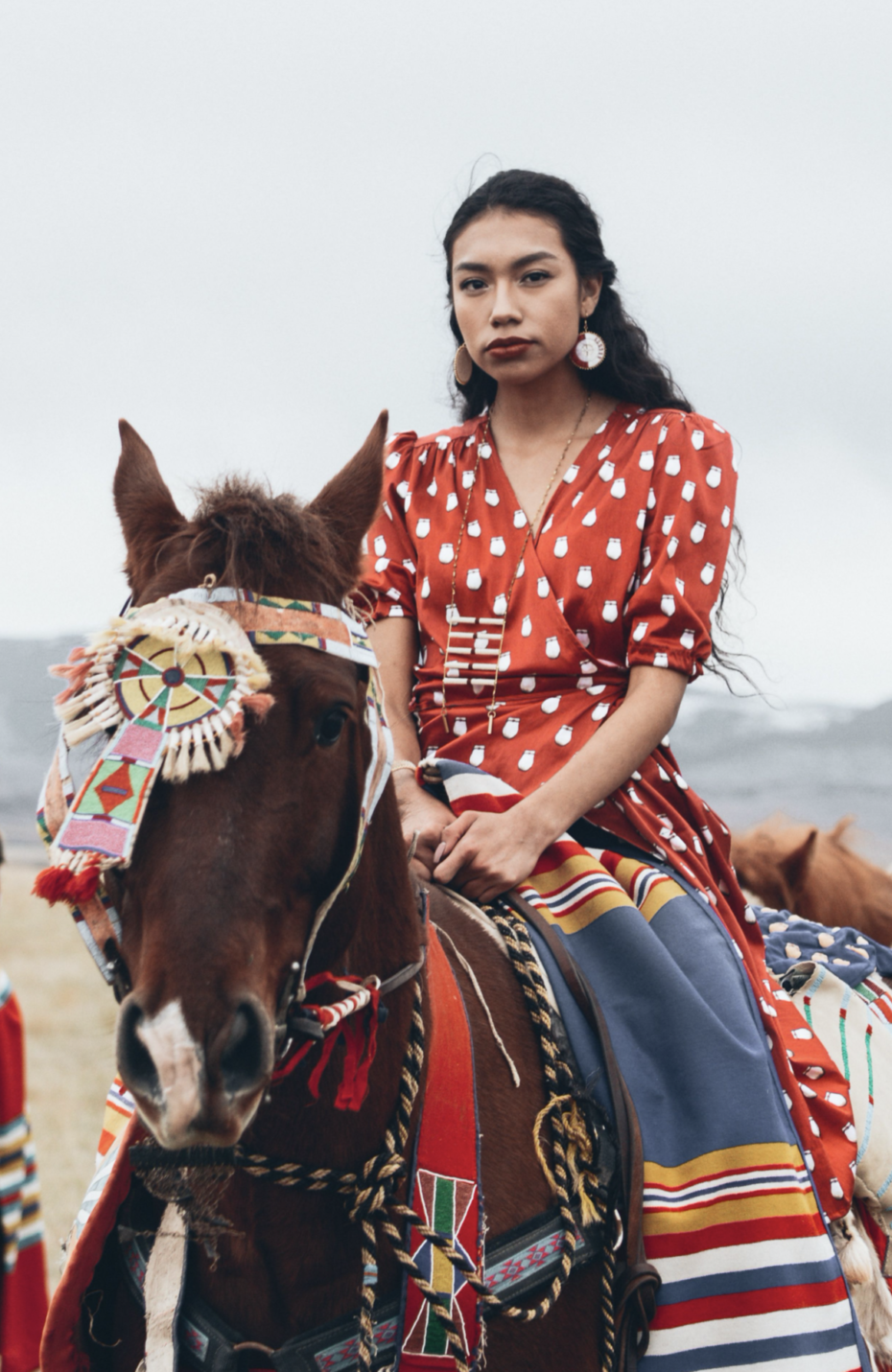 B.Yellowtail is one of our favourite new discoveries – those gorgeous prints, the evocative brand imagery and storytelling – it's safe to say we're pretty smitten.
Designer and CEO Bethany Yellowtail was born and raised on the Crow Nation (Apsáalooke) and became a graduate of the Fashion Institute of Design and Merchandising before starting her fashion career at the BCBG Max Azria Group. Her company provides employment for dozens of artists, and Bethany has also been active in the No-DAPL and women's rights movements, while her b.yellowtail collective serves as a brand initiative to support the entrepreneurial spirit of Native American, First Nations, and Indigenous creators.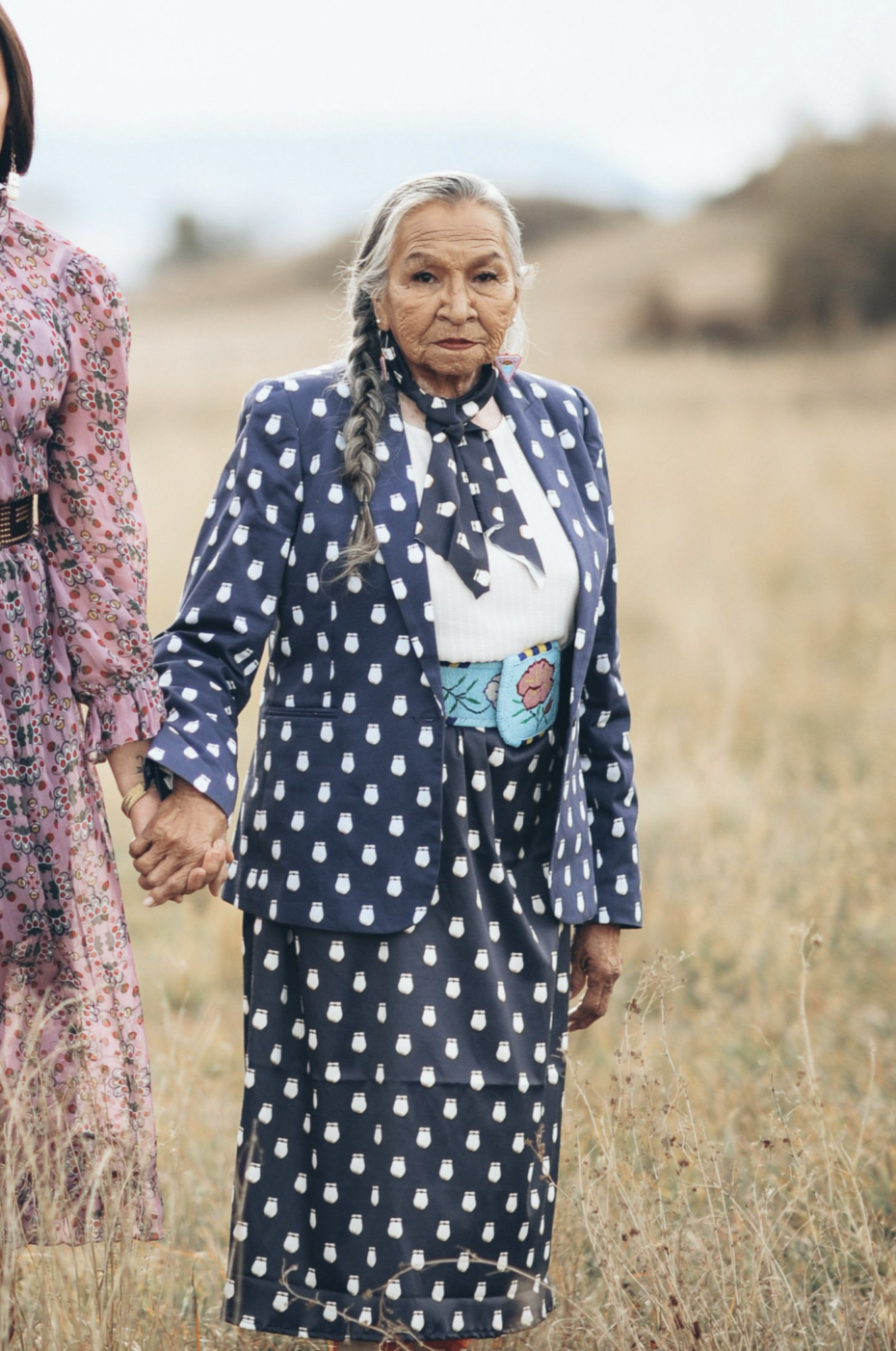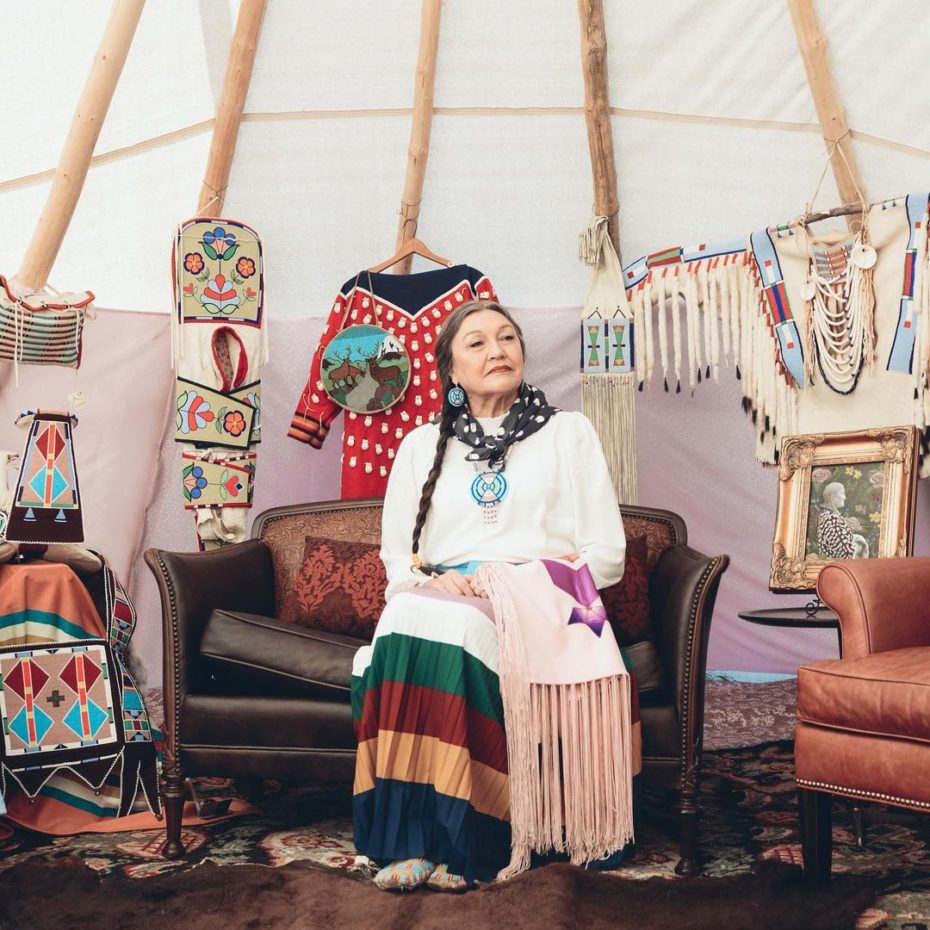 "With tradition and culture at the heart of what we do, we've set out to share authentic Indigenous creativity with the world, while prioritizing economic opportunities for First peoples of Indigenous North America".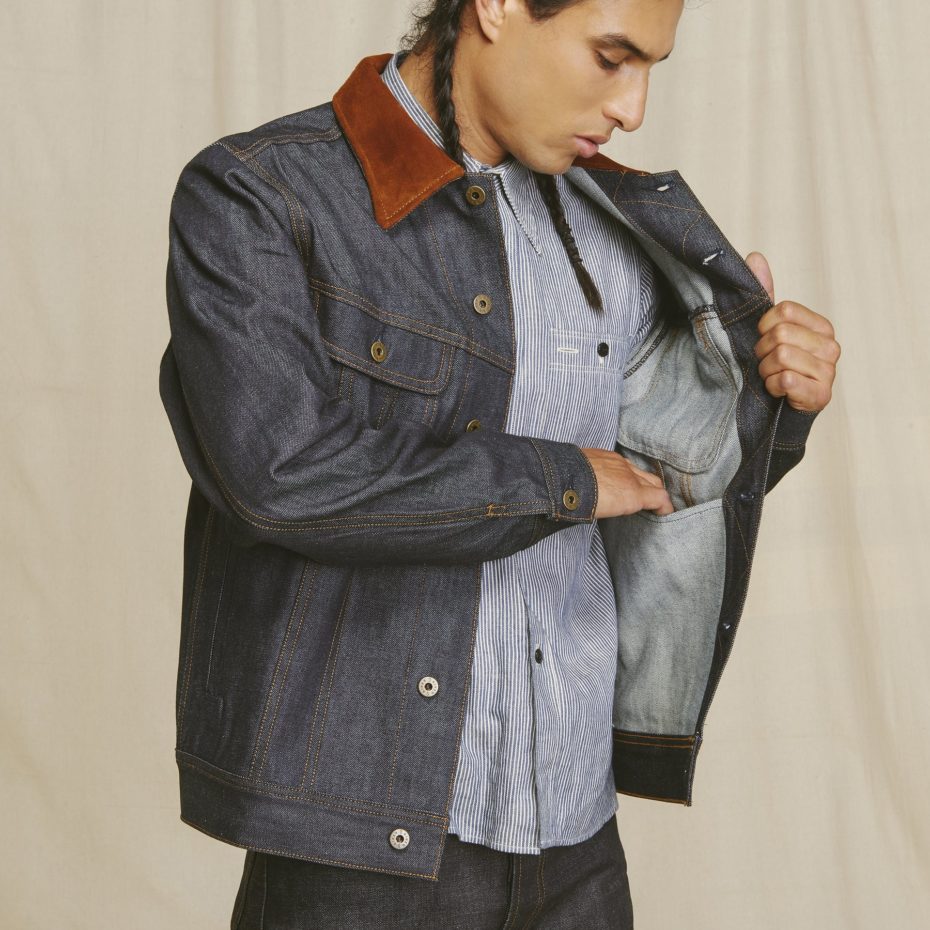 Get to know Ginew (Gih-noo), the only Native American-owned denim line, owned and operated by husband and wife, Erik and Amanda. "Their family story is a contemporary Native American narrative, with each item they make drawing direct inspiration from their cultures and relatives".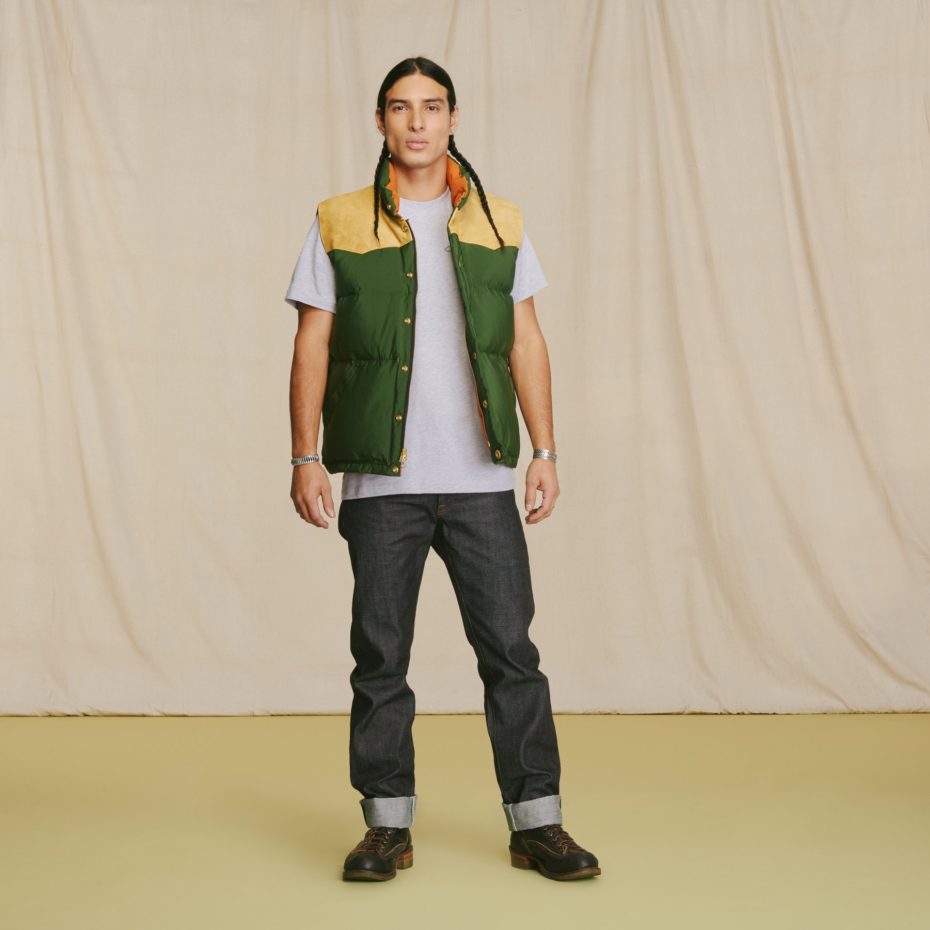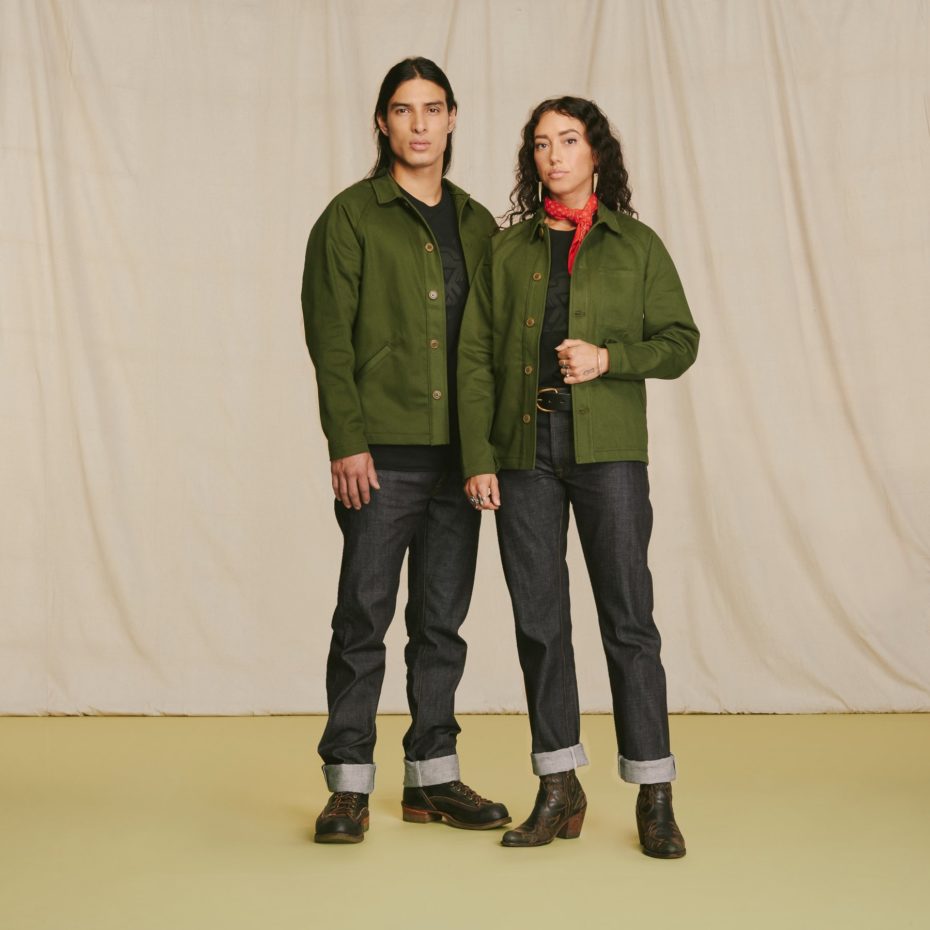 Discover Ginew's current collection here.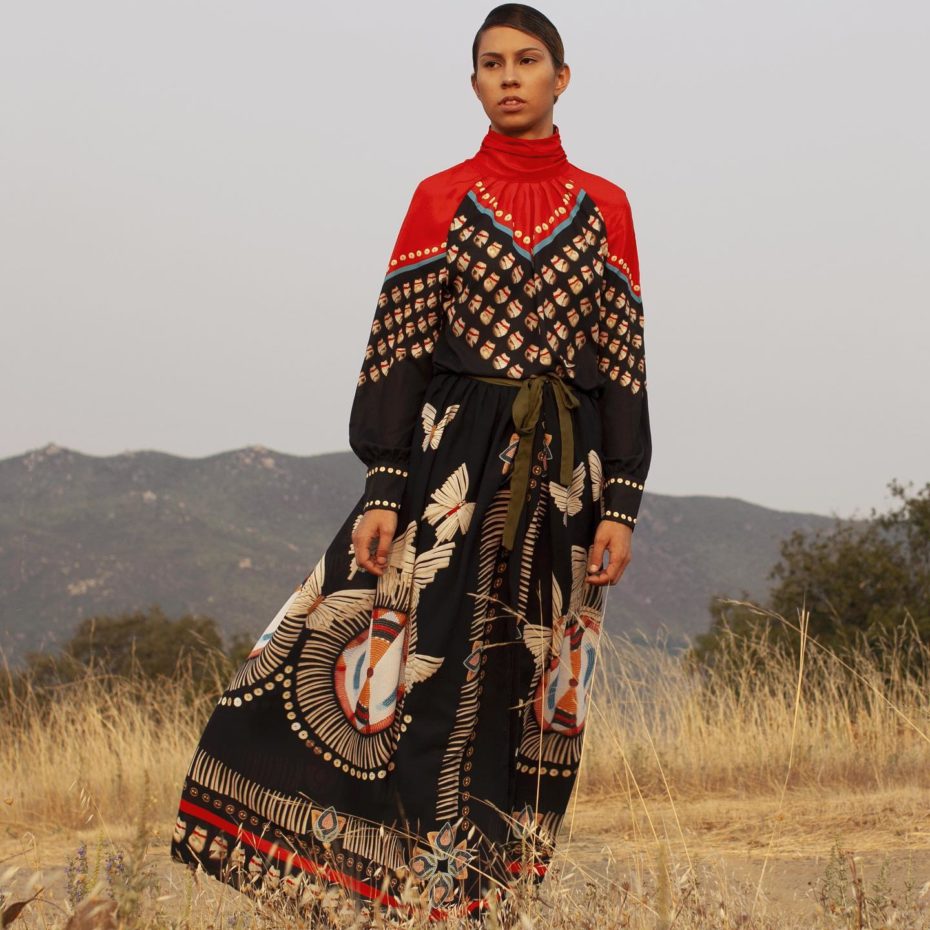 You saw the work of Jamie Okuma earlier in this post with those fabulous beaded boots, but we thought you should also check out some of her stunning textile designs too…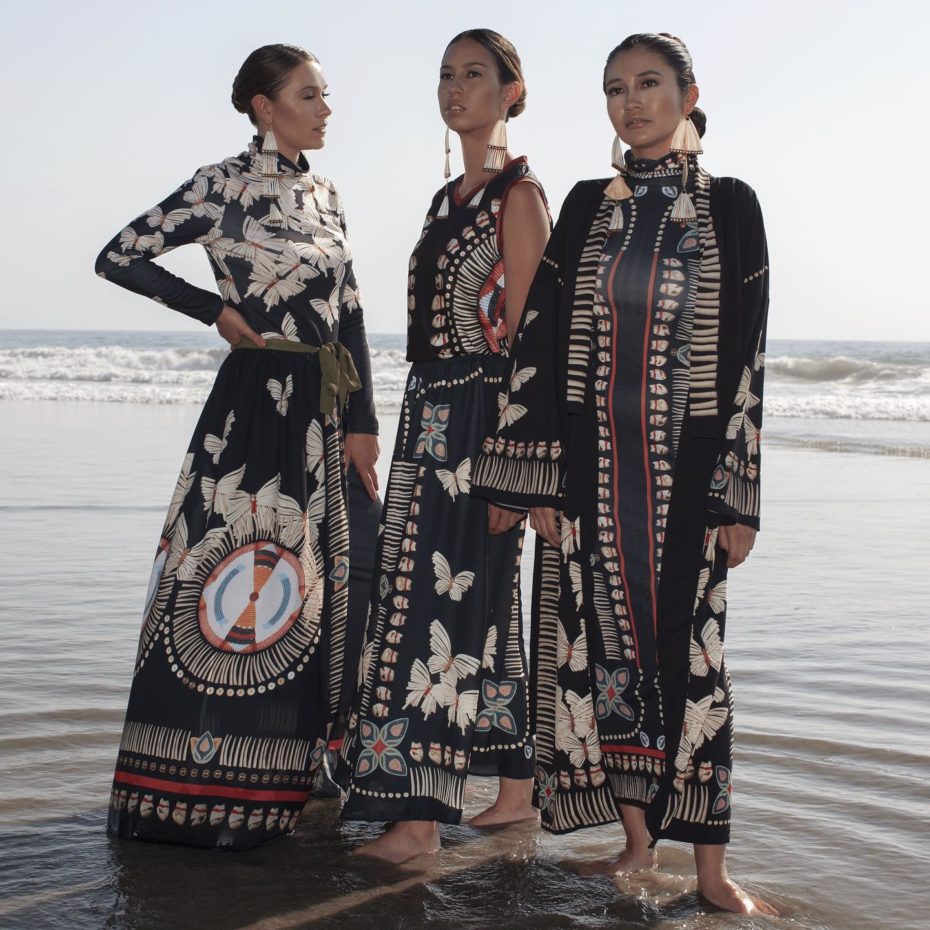 Her work has been shown in Germany, Australia, France and many art institutions and museums throughout the United States. Including the Metropolitan Museum of Art in New York City. You can shop her clothing here.
Cozy Up with Native American Quilts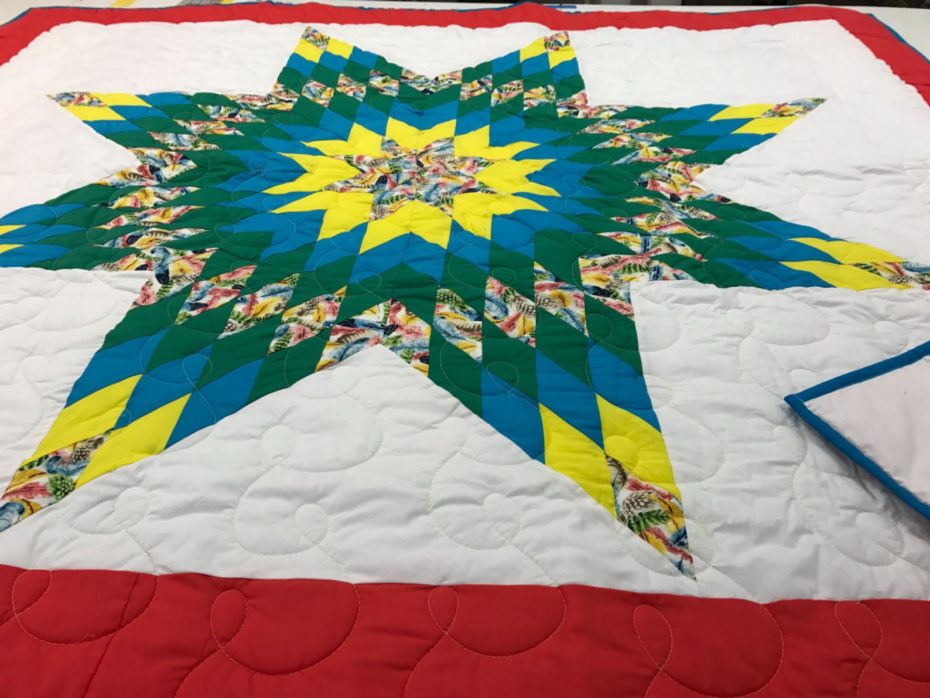 Harvest Winds started with just three employees, and now has over ten, bringing employment to the individuals in the community of Parmelee and surrounding areas. Owner Cheryl Bartlett grew up in South Dakota and has been able to offer training and job skills to individuals that do not have transportation to go elsewhere to work. Each quilt is custom made. Is there a better Christmas gift? Discover them on Etsy.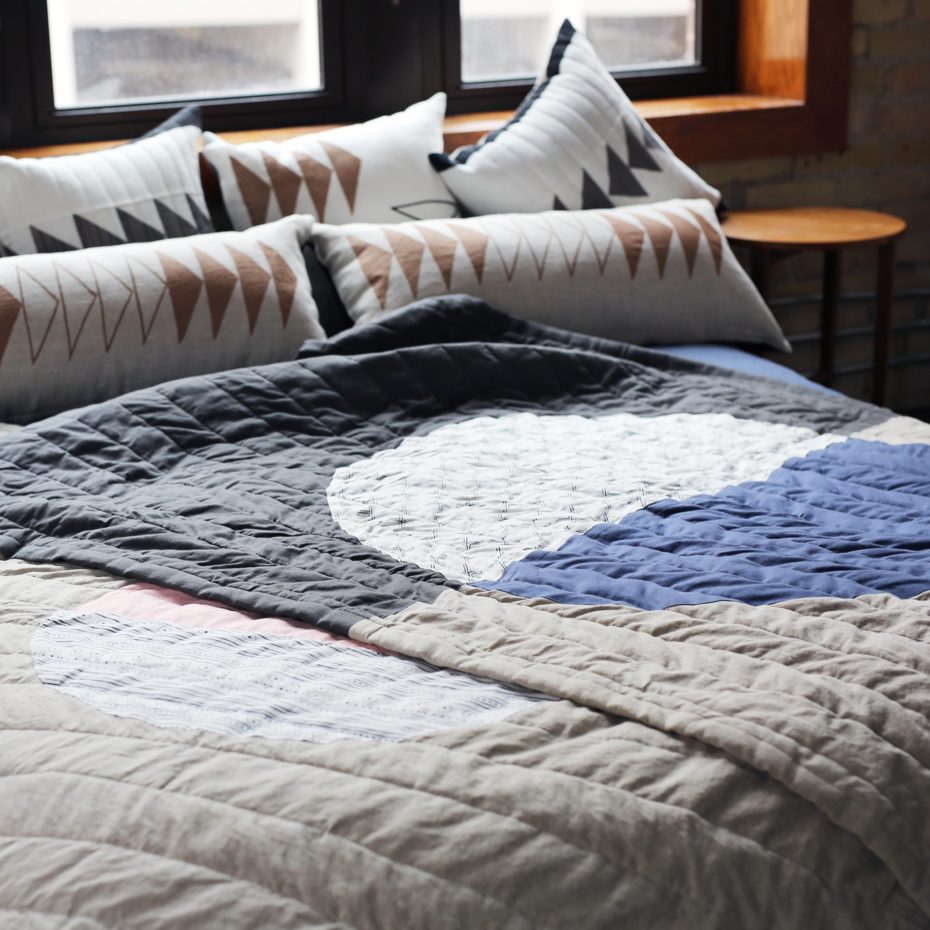 Tribes from the Great Plains used quilts as both a practical replacement of buffalo robes and a storytelling device. The Indigo Arrows line picks up where its ancestors left off. Individually hand-made, their quilt's Niswi pattern reflects Woodland pottery patterns used by Indigenous families and uncovered in Manitoba (AD 1000-1350). "Most of the surviving pieces are held by museums now, but I think the world needs more than exhibition- we need these patterns in our homes provoking thought; we need them bridging gaps; and, we need them inspiring our loved ones." Shop the Indigo Arrows "Grandmother Moon Quilt" here.
Explore Native American Fine Arts & Crafts
Does fiber weaving know no limits? Just check out these heels by Lisa Telford, an Alaskan native who creates contemporary fashions with Northwestern weaving techniques. Telford has work on exhibit at The Smithsonian, The Portland Art Museum, and many other galleries. If you're lucky (and have the budget) you can scoop one of her larger pieces at The Stonington Gallery where she is represented. Learn more about the importance of weaving in Native American cultures here.
Sheridan MacKnight is a painter and jeweler based in Santa Fe & Los Angeles. Her work honors her Native American roots, and the strong and spiritual devotions of her people. "I am Lakota from the Hunkpapa clan and Chippewa from the White Earth Band. My images reflect the heart and emotion of my relations, be it historically or in the present time in the narration of the composition". Discover her work (for sale) here.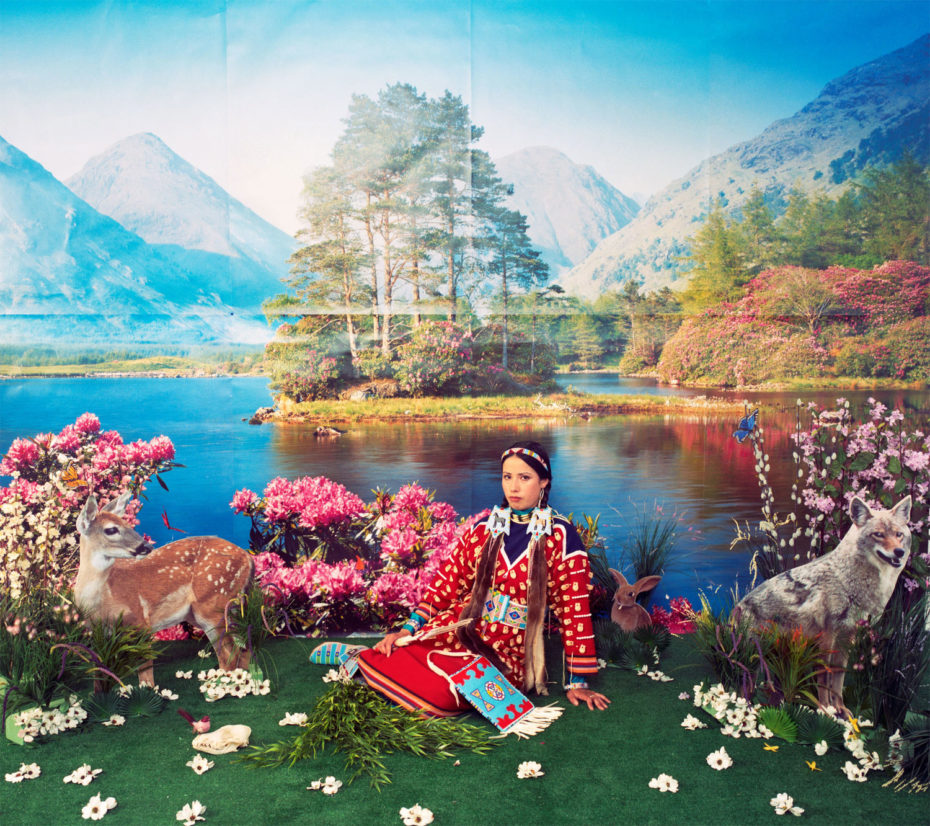 The Dada movement that paved the way for Surrealism owes a huge debt to indigenous African and American cultures. (Consider the work of Man Ray, and his interest in African tribal masks.) So what of the Surrealist art made by indigenous peoples? Native Americans? Well, meet Wendy Red Star…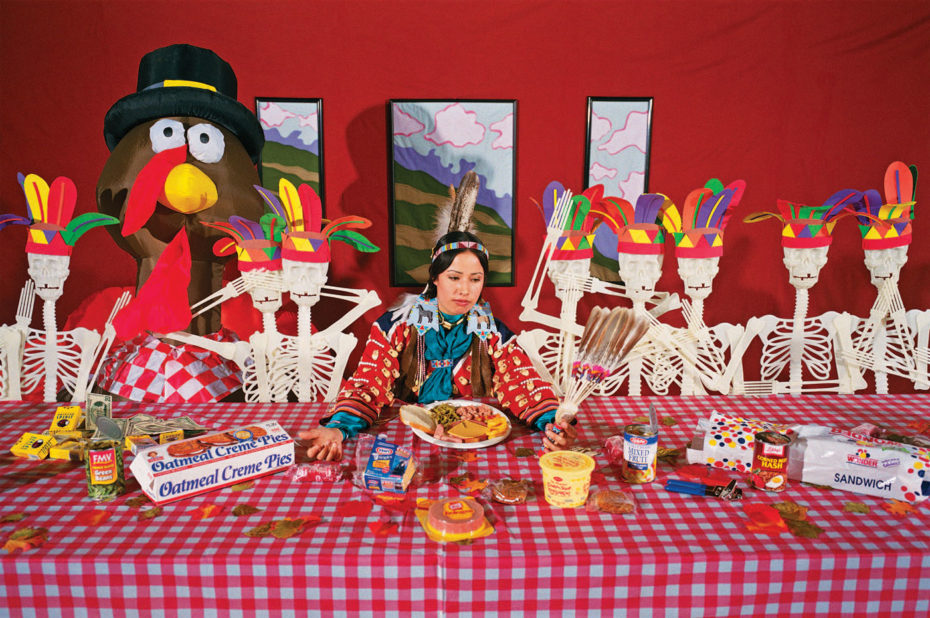 Red Star grew up in the United States, on a Apsáalooke (Crow) reservation in Montana. Currently, she works out of Portland, Oregon, on photographs that revisit her heritage through an lens that is (in her words) "inquisitive" yet "unsettling" lens. Consider her 2006 series Four Seasons, whose photographs are so beautifully (overly) stylised and darkly satirical, we're reminded of the best of Cindy Sherman.
Follow Red Star's work via her website
Immerse yourself in the history & literature of America's Original Inhabitants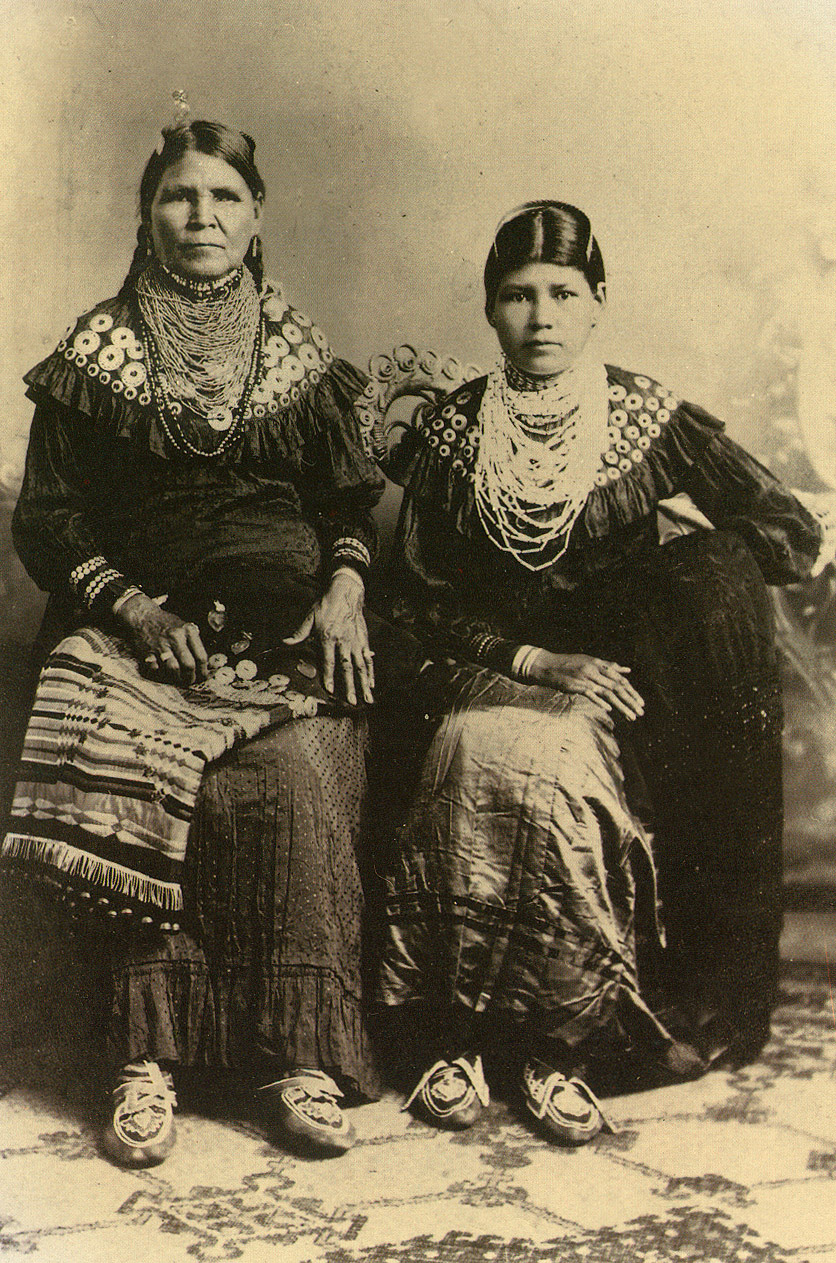 If you live in the Americas, take this time to learn about who was here first. For those in New York City, that means learning the faces and stories of the Lenape or "true people", AKA the original inhabitants of Manhattan – a place they once called, Lenapehoking. Where subways now rumble and skyscrapers soar, the Lenape harvested oysters, fished and gardened. Today's West Village would have been the site of ephemeral wigwam villages, while Broadway would merely have been a footpath.
Speaking of Broadway, did you know about the The Native American Who Fought Bigotry with Broadway? The Native American people are so often overlooked as a footnote in modern history, but what about that time Native Americans took back Alcatraz or when the Navajo Code Talkers saved the day in World War II?
And did you ever learn about the Native American Renaissance at school? Perhaps not. The term emerged in light of the surge of indigenous writings that started in the 1960s and continued into the 1980s-90s. The works helped reaffirm the contemporary struggles and stories of tribes, perhaps most famously through the works of authors like N. Scott Momaday, Duane Niatum, and Leslie Marmon Silko; Joy Harjo, Louise Erdrich, Sherman Alexie, and so many others.
When N. Scott Momaday won the 1969 Pulitzer Prize, it marked one of the first major acknowledgments of Native American culture. His words come to a life in the Sundance-selected documentary Words from a Bear, which makes for a great introduction to his work.
Also, check out the Smoke Signals, the perfectly 1990s film-adaptation of Sherman Alexie's short story, "This Is What It Means to Say Phoenix, Arizona."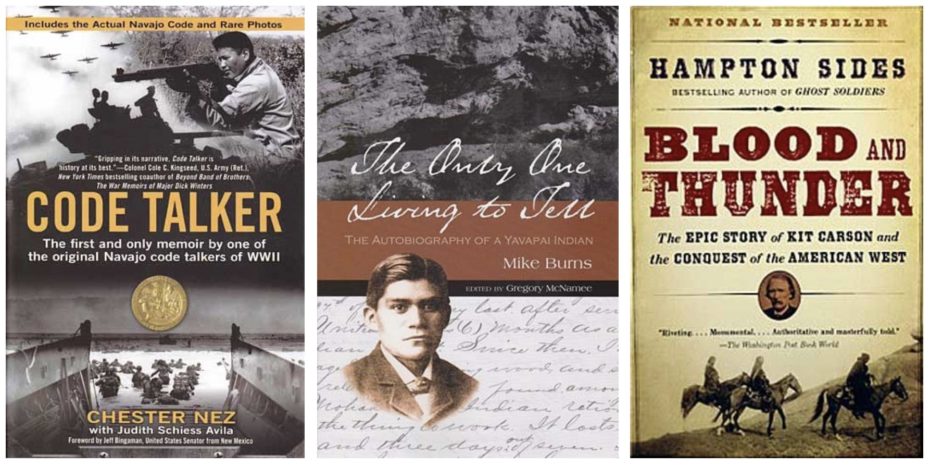 Why not go a step further and stock up on some reading for the holidays purchased from a Native-owned publishing house? Chickasaw Press in Oklahoma, offers a broad selection of titles, both fiction and non-fiction.
And instead of Amazon, why not try the Heard Museum, the world's preeminent museum for the presentation, interpretation and advancement of American Indian art, which has a large selection of recommended historical reads in its online shop, such as The Only One Living to Tell, the extraordinary of a Yavapai Native, and a memoir by one of the original Navajo Code Talkers of WWII.
Let's give thanks by including their stories in our conversations at the Thanksgiving table this year.

Wishing everyone a happy and healthy Thanksgiving!