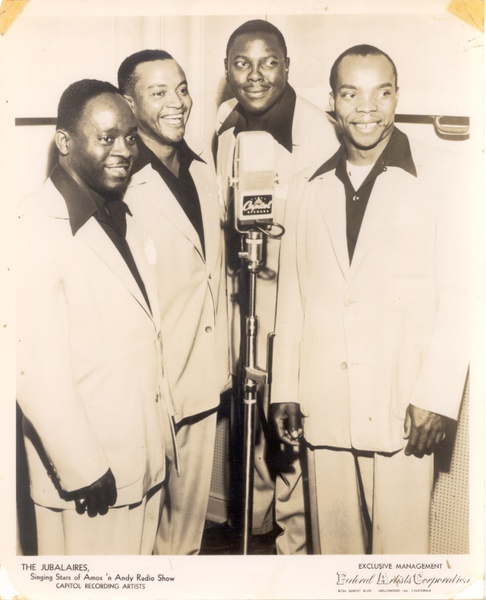 Turns out, almost a century ago, a special group of men was spitting verses about Noah's Ark, Ezekiel's wheel, and every other juicy anecdote in the Bible. These days, we call it "Gospel rap," and hail it as a genre pioneered by a 1930s US gospel group, "The Jubalaires," who paved the way for 1990s hip hop and rap. As a quartet, they looked to spirituals, folk songs, and "jubilee" style singing to craft a style that was both entirely their own…
The Florida group consisted of Orville Brooks, Ted Brooks, Caleb Ginyard, George McFadden, and later on Willie Johnson (who left a group called "The Golden Gate Quartet" to join). In addition to their talent, hard work, and showbiz luck, it was the rise of radio that fed the Jubalaires' success, and of King Records (a Black-centered label) and Capitol Records.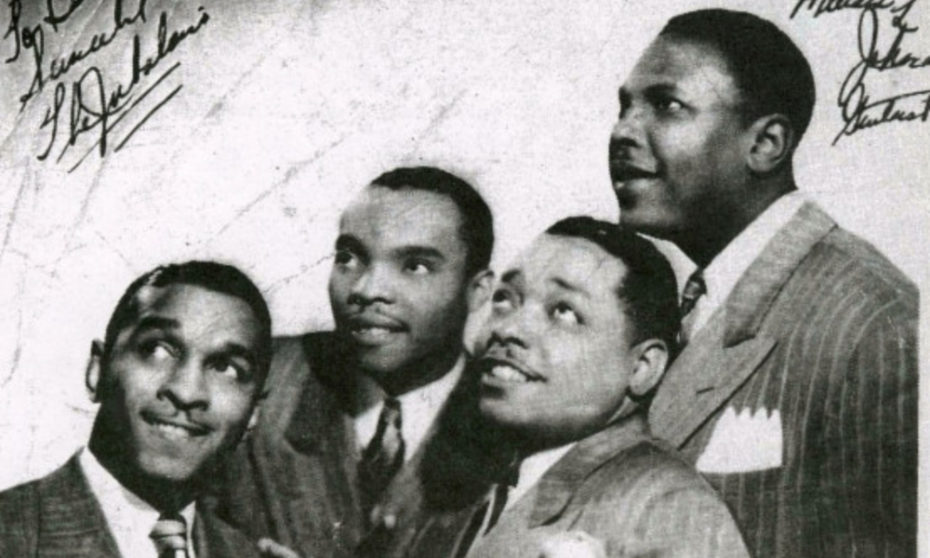 To say the Jubalaires were an isolated influence on rap's development in the 20th century however, would be to ignore the importance of The Watts Prophets, Rudy Ray Moore's Dolemite, The Last Poets, Pigmeat Markham, Muhammad Ali, and Moms Mabley on the genre (to say nothing of the importance of Black gospel storytelling). But undoubtedly, the manner in which they would harmonize and form a rhythmic, syncopated style of speak-singing in their verses was groundbreaking. Rapping, gospel preaching – perhaps it all comes down to a rich stew of culture, community and semantics, doesn't it?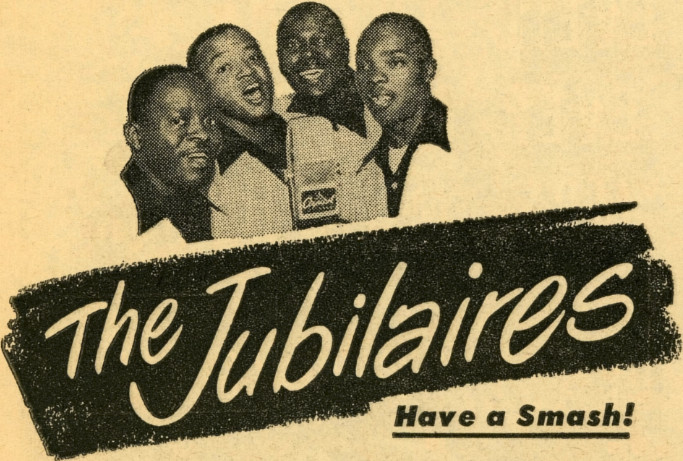 Folks often compare The Jubalaires' "Preacher and the Bear" to "Rapper's Delight" (1979) by The Sugarhill Gang. Have a listen:
Now, compare it to cadence of Preacher and the Bear from the 0:23 mark….
The group formed in the 1930s, (then as the "Royal Harmony Singers") and would go on to boast a Top 10 hit on the R&B charts with "Praise the Lord and Pass the Ammunition" (a cover of an oft-covered tune by Frank Loesser, who took inspiration from the speech of a naval chaplain post-Pearl Harbor).
They also had an appearance on Arthur Godfrey's CBS radio show, a spot in the Esther Williams movie, Duchess of Idaho (1950), and a bangin' track, "Dreaming of the Ladies in the Moon," that garnered big praise from Billboard. "[They] come thru with a strong reading on a bright ballad," said dazzled critics, "with an evocative flavor."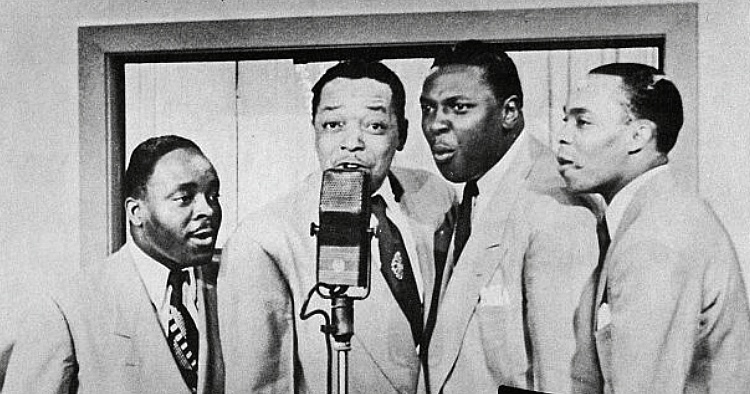 In 1947, Ginyard left to form a new group, the Dixieaires, and the group eventually trickled out of the public eye. Still, they've had a fair share of artists covering their work, from Johnny Cash ("God Almighty's Gonna Cut You Down/Go Down Moses") to a contemporary artist whose 2018 Jubalaires remix went viral. What do you think? (Wait til the end):
Whether you consider them rappers or not, one thing is certain: The Jubalaires were a welcome dose of cutting-edge talent, and a group we hope to see given a lot more credit in music textbooks.