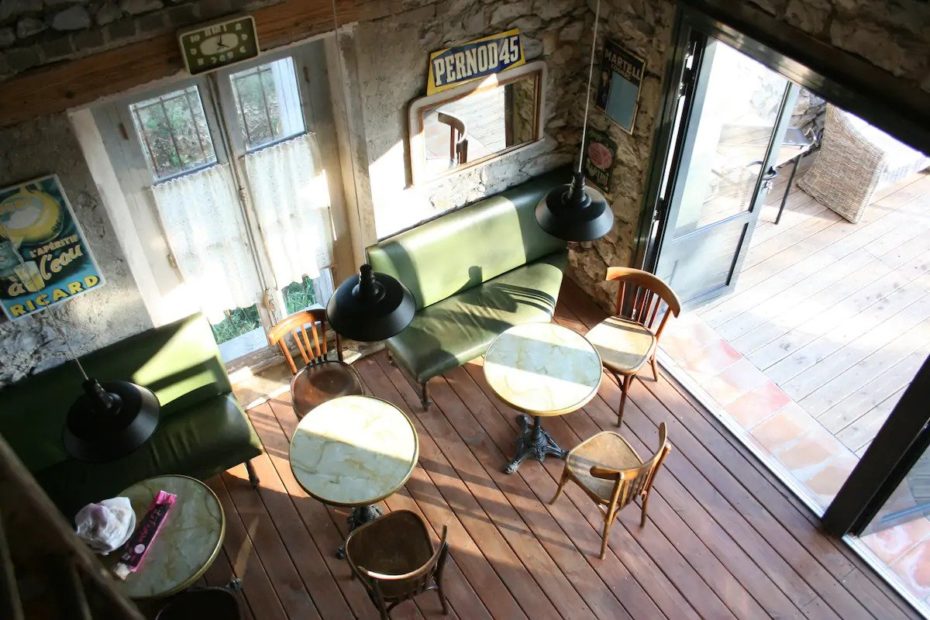 Nope, sorry, I refuse to stop imagining that I live in the past. This time – inside Grandmère Léone's village bistrot in Provence. It's about that time of year when Parisians start looking south to plan a summer escape from the city, and on my annual holiday house hunt, I stumbled upon this little gem, available to rent on good ol' Airbnb.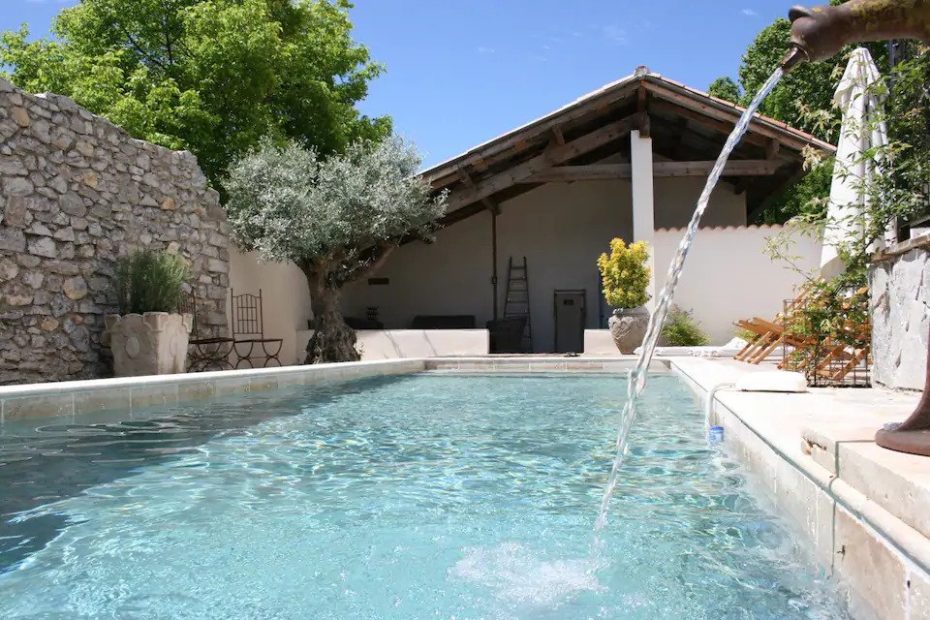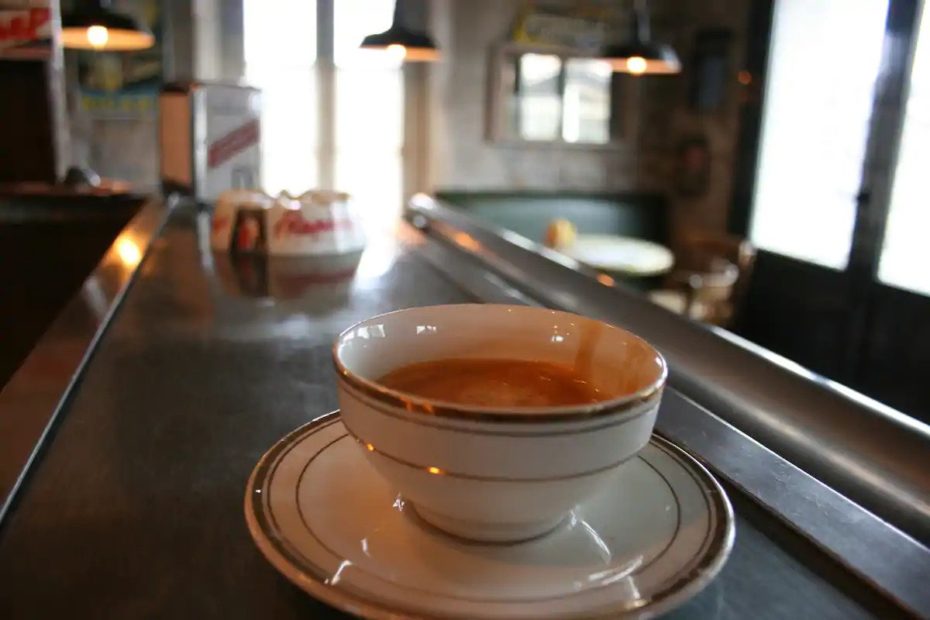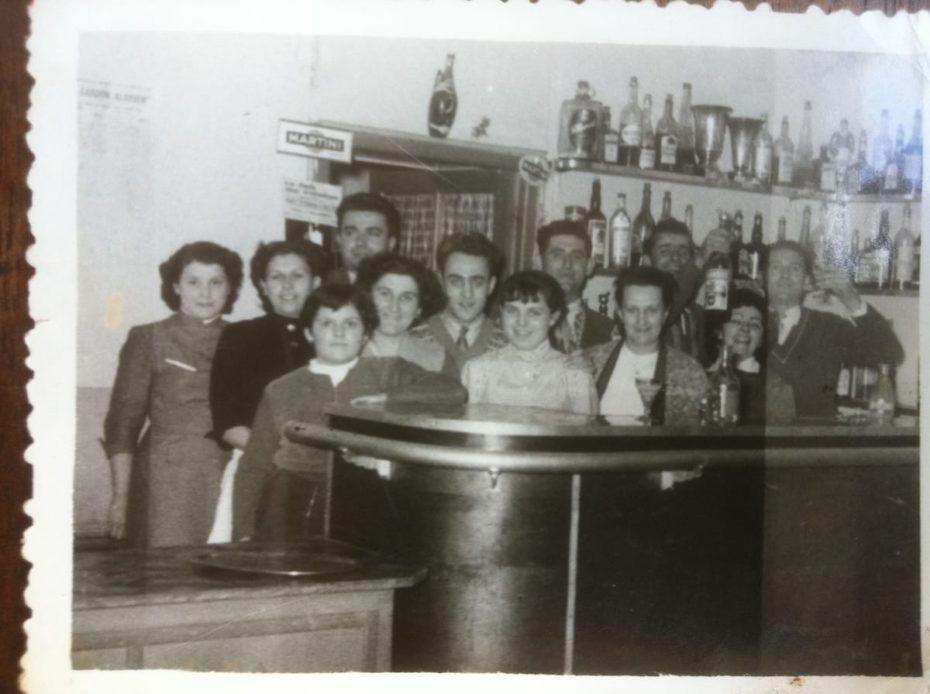 The 3 bedroom getaway in the southern French town of Lézan in the Languedoc-Roussillon region, is an invitation to relive the history of the 1950s village bistro. The host's grandmother "Mamie Léone" once ran a beloved bar & restaurant in Lézan, which has been entirely recreated in this century-old barn on the outskirts of the village.
The main salon is decorated just like a real bistro, complete with an authentic vintage bar and terrace. It's got everything you need to bring your fantasy of running a café in Provence to life!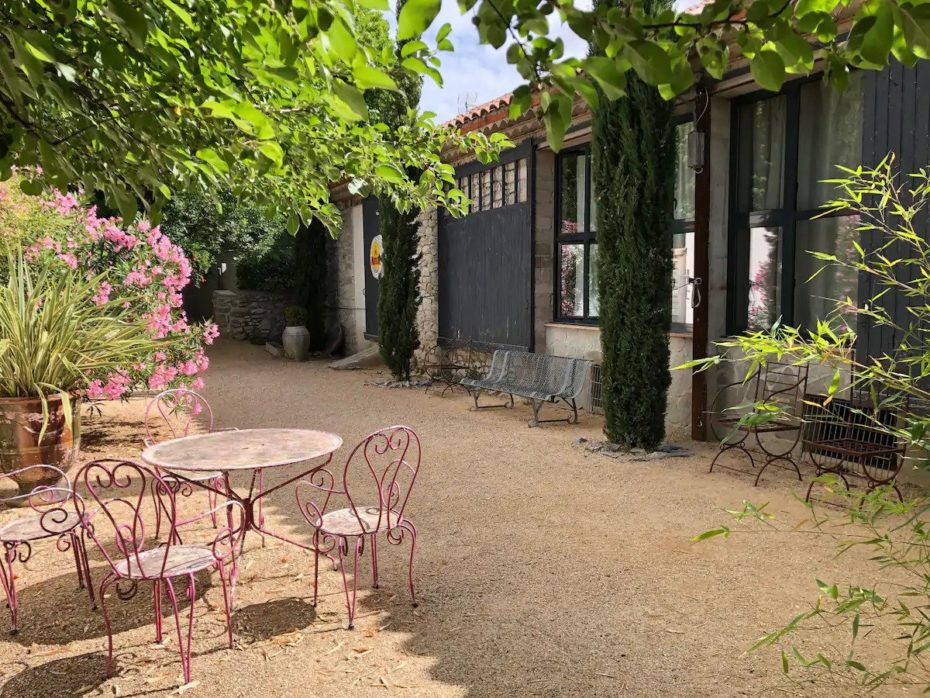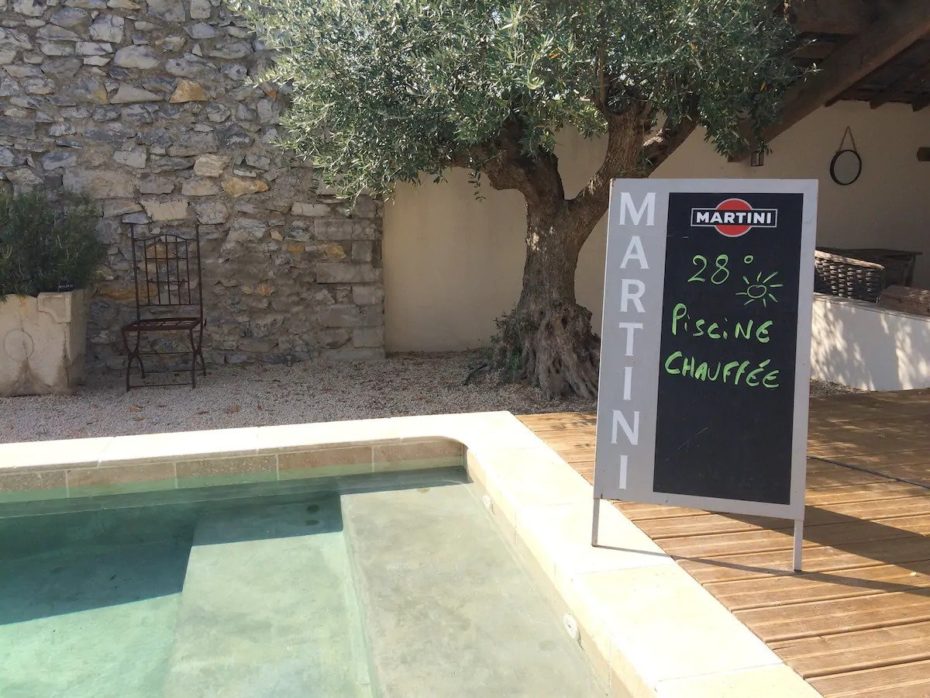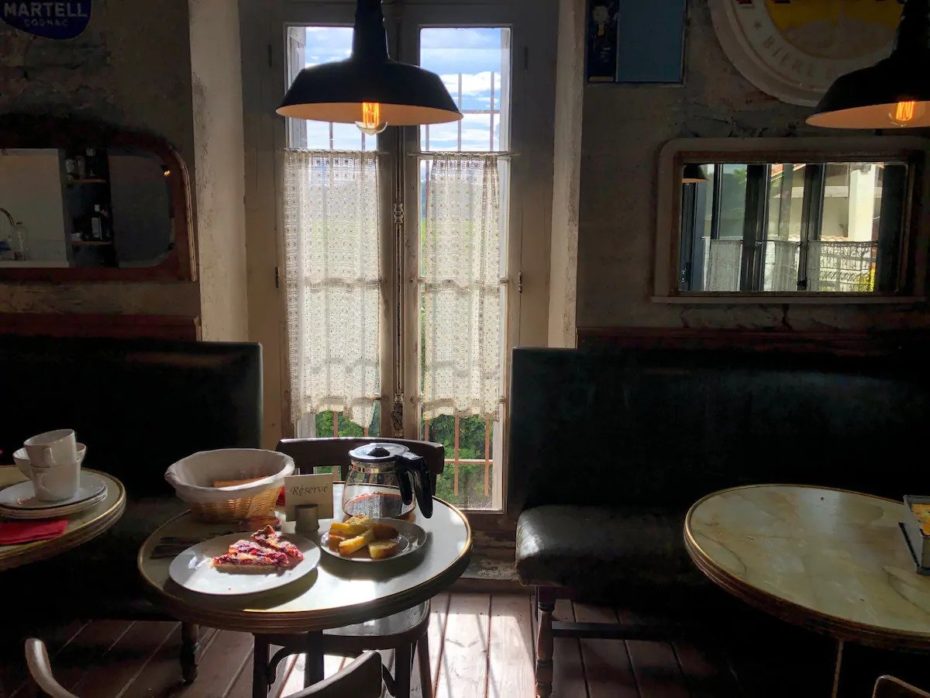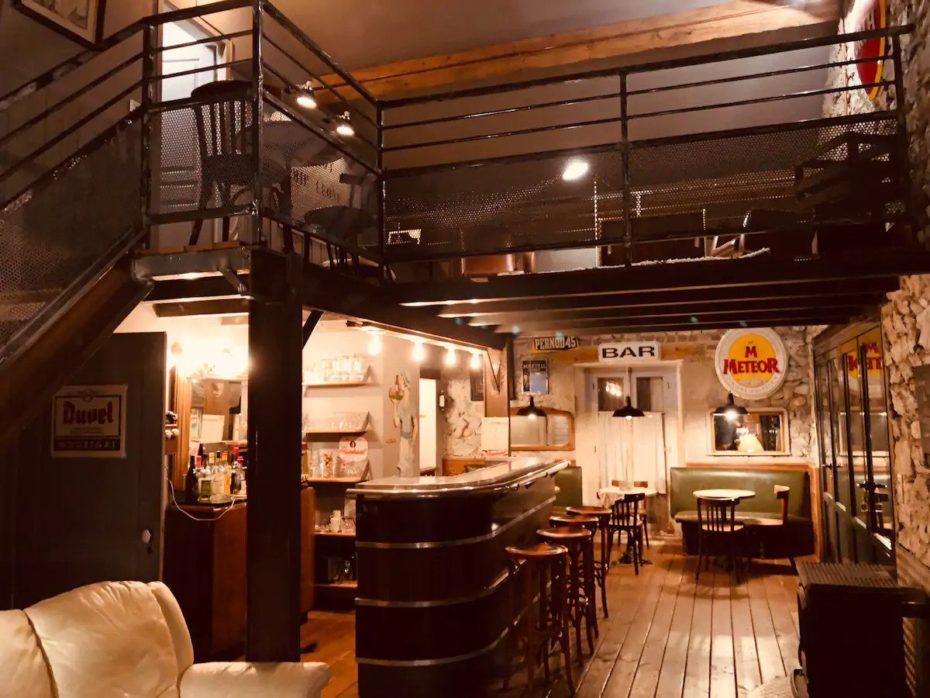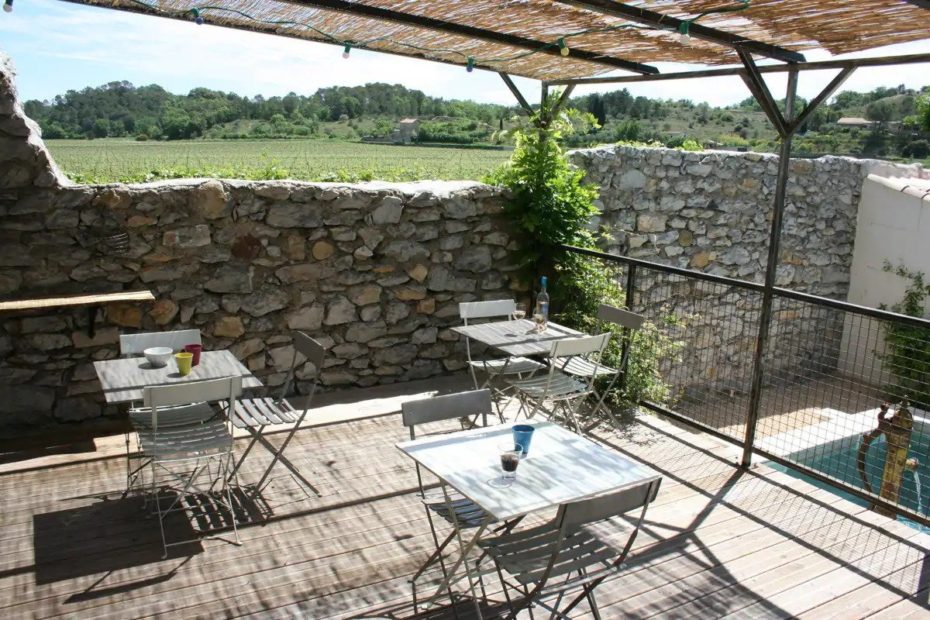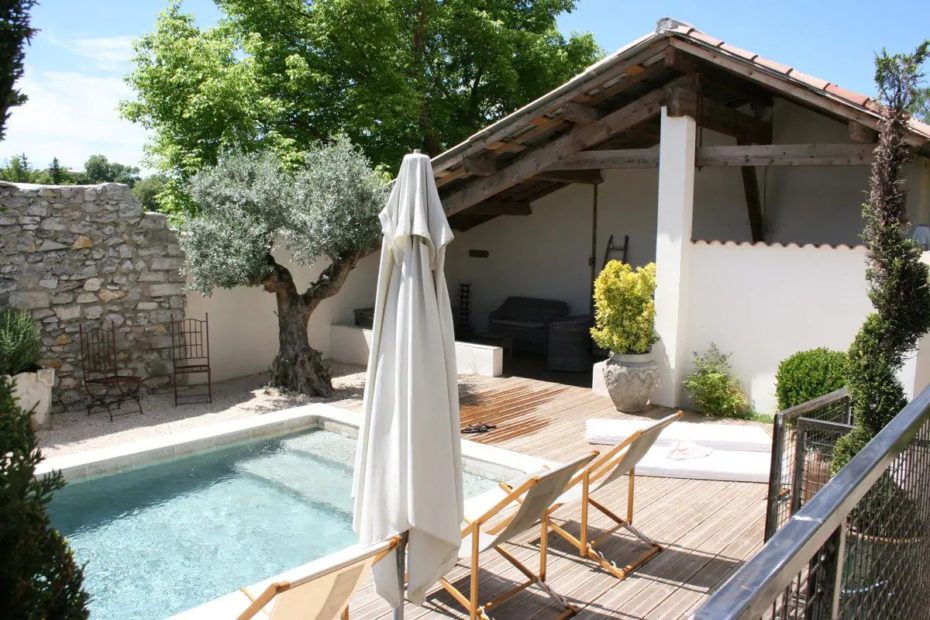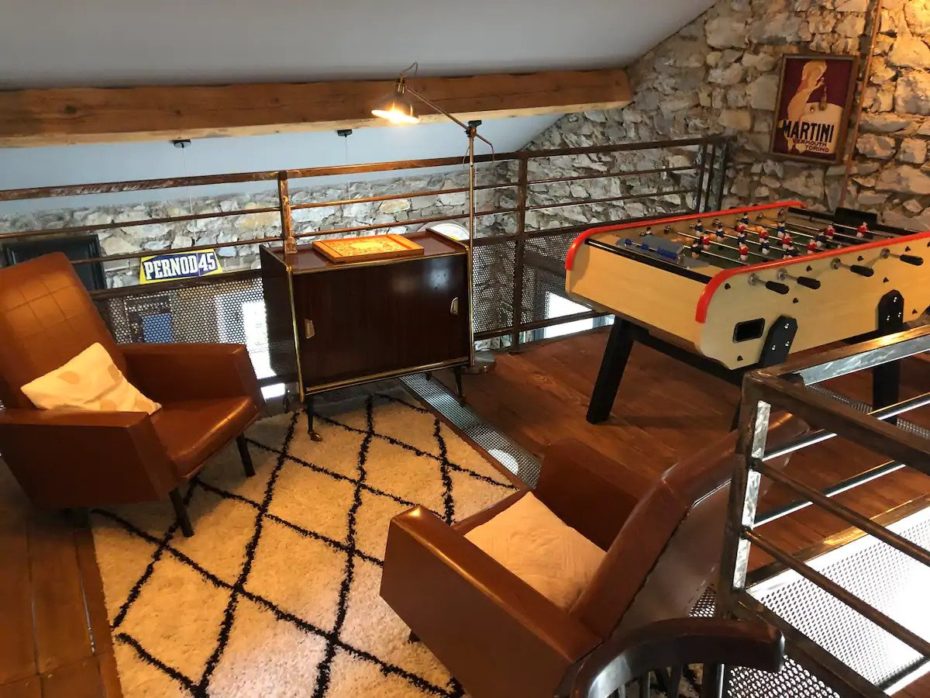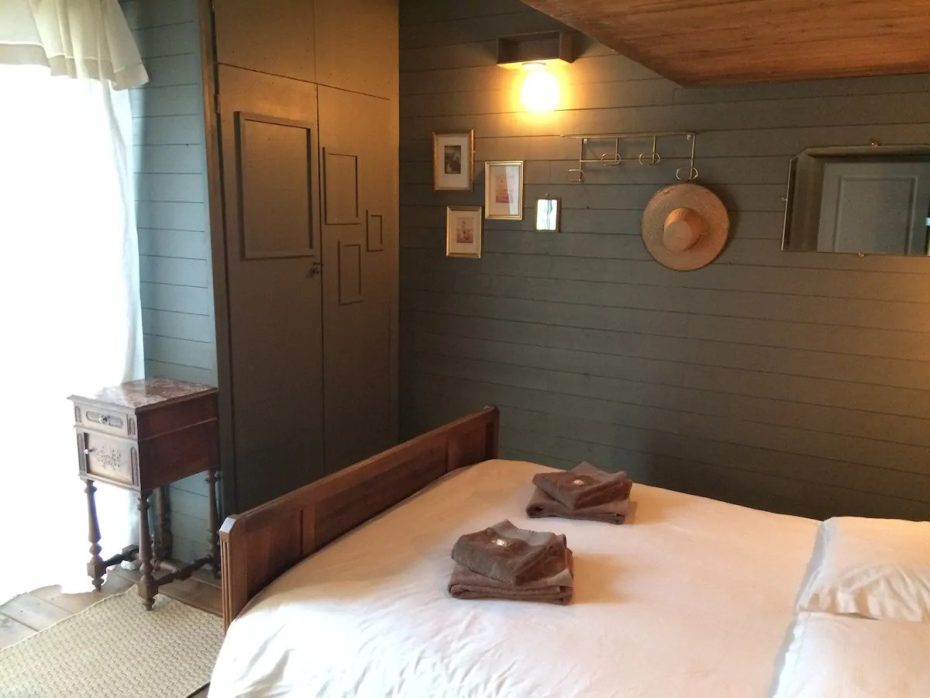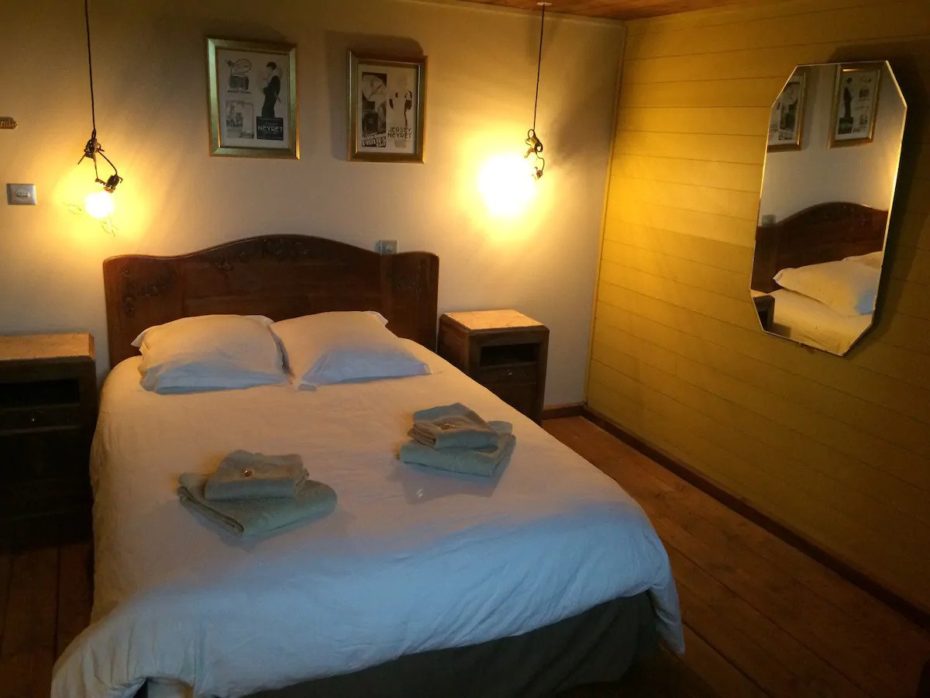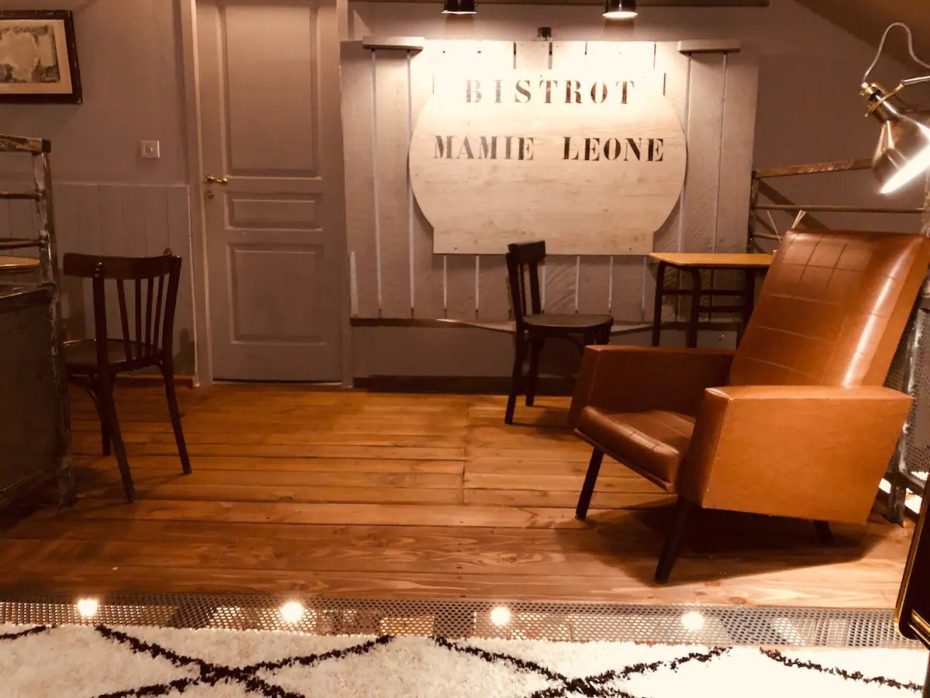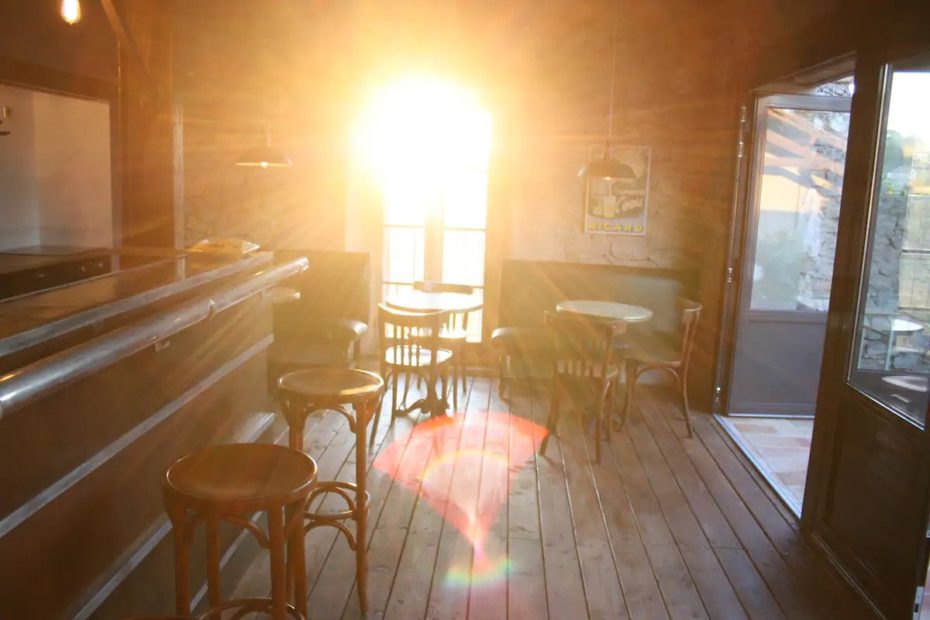 The house sleeps six and during peak season (July), rates are currently at 275 euros a night.