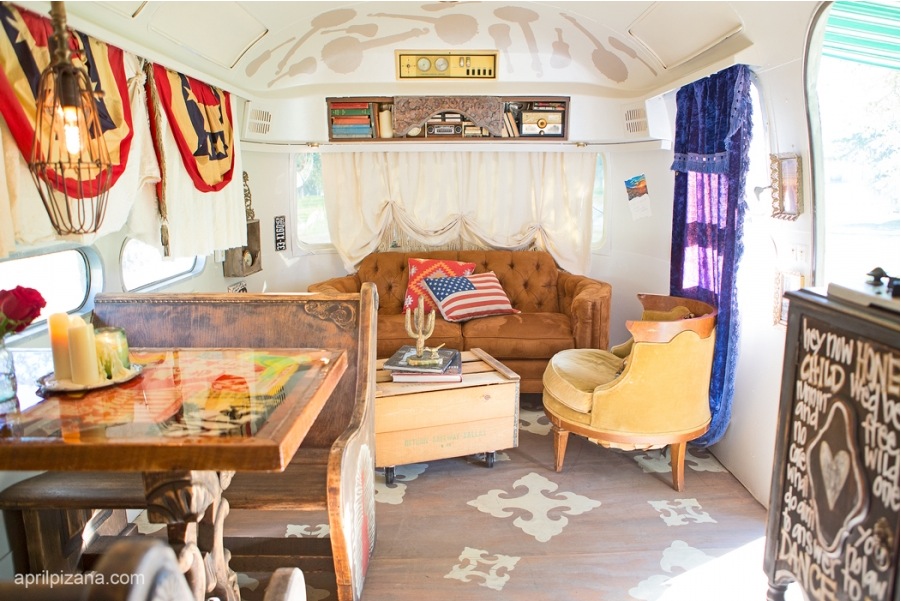 Sometimes, full-on bohemian decor, a.k.a, shabby chic, can be just a little 'too much' for the home. But ya know where it's not too much?! In a vintage Airstream trailer! Oh yeah…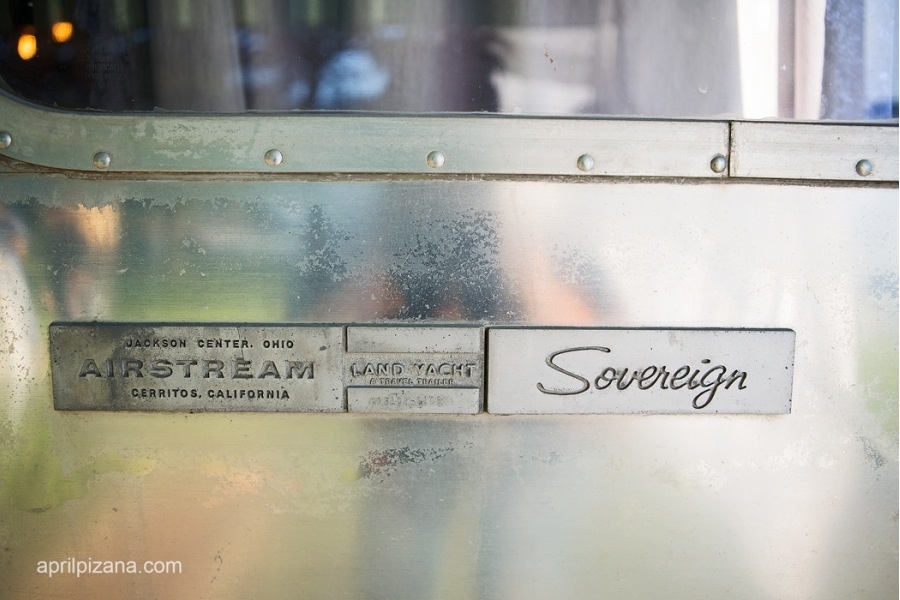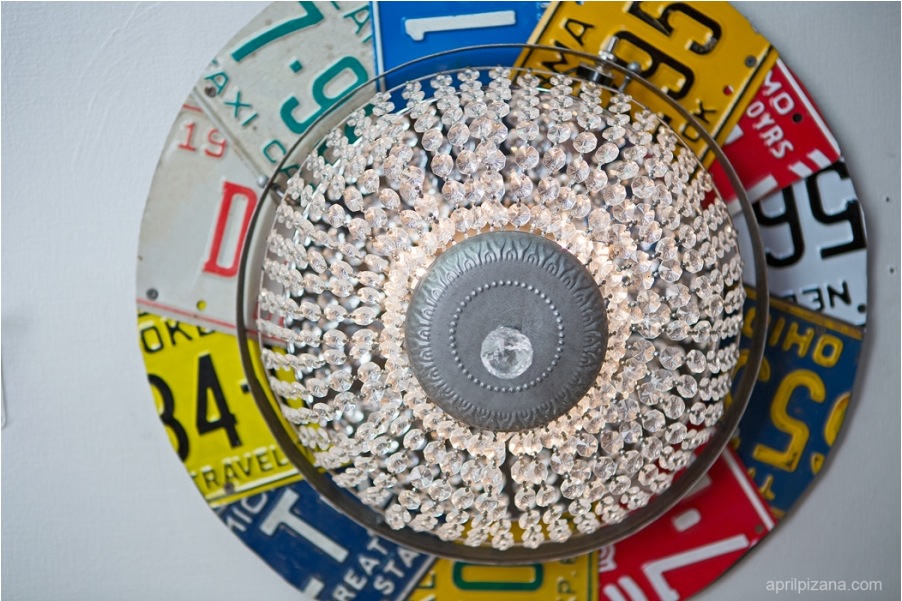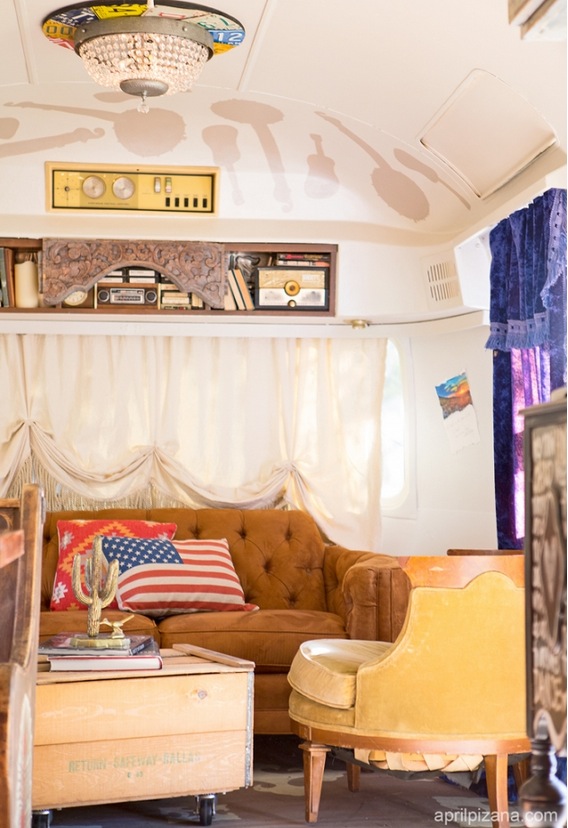 So this Airstreamer actually belongs to American country singer, Dierks Bentley who had it lying around in a bit of a run-down state before decorating & design duo Gypsy Junk came along and transformed it for him. Freelance photographer April Pizana is a big follower of their work and pretty much documents all of the brilliantly bohemian stuff they do. She snapped almost every inch of this trailer, so let's take a look at what life could have been like if we'd chosen the path of an American gypsy on the road…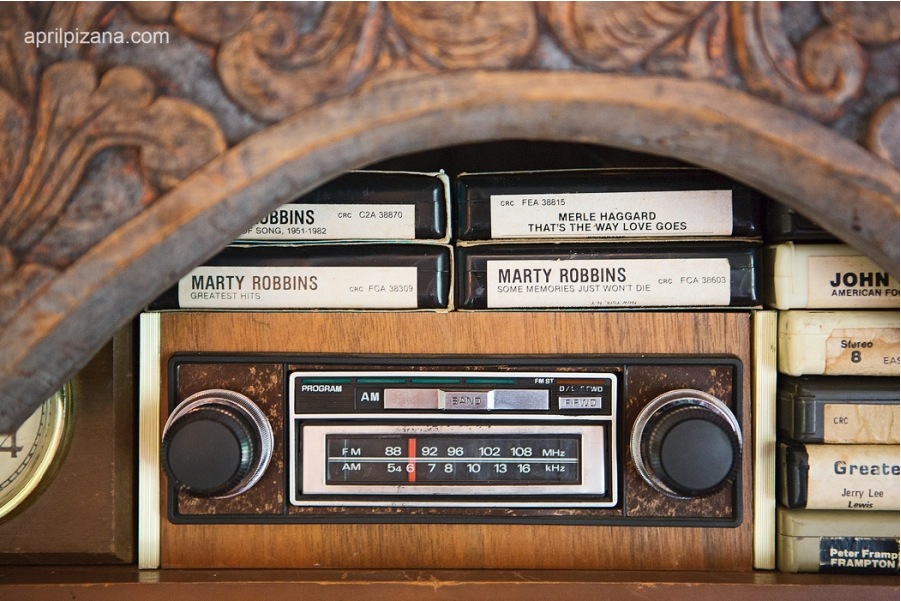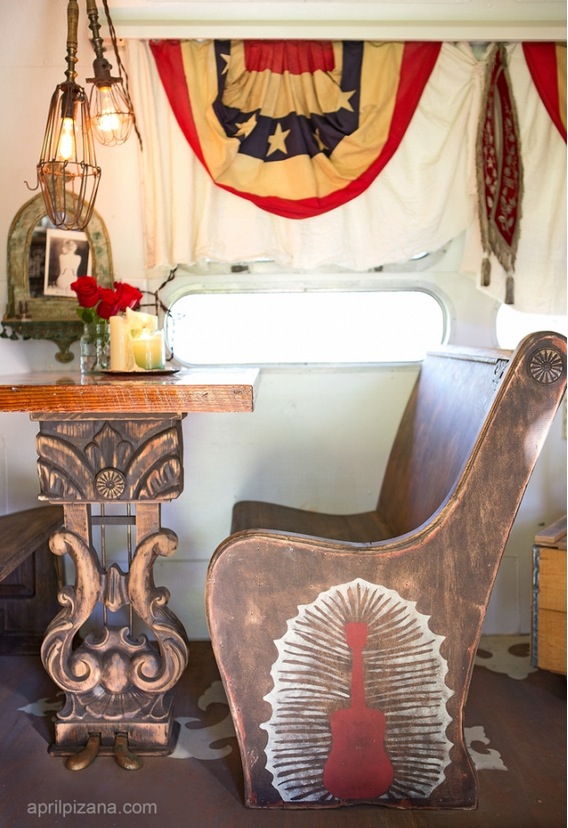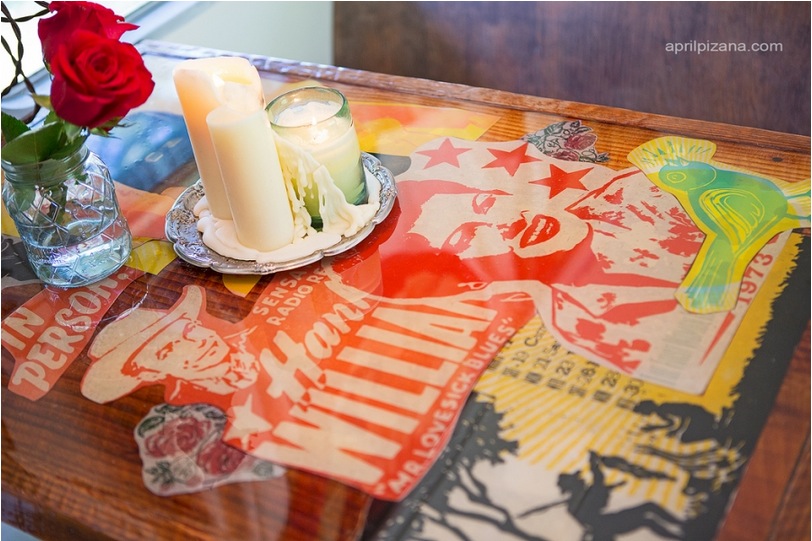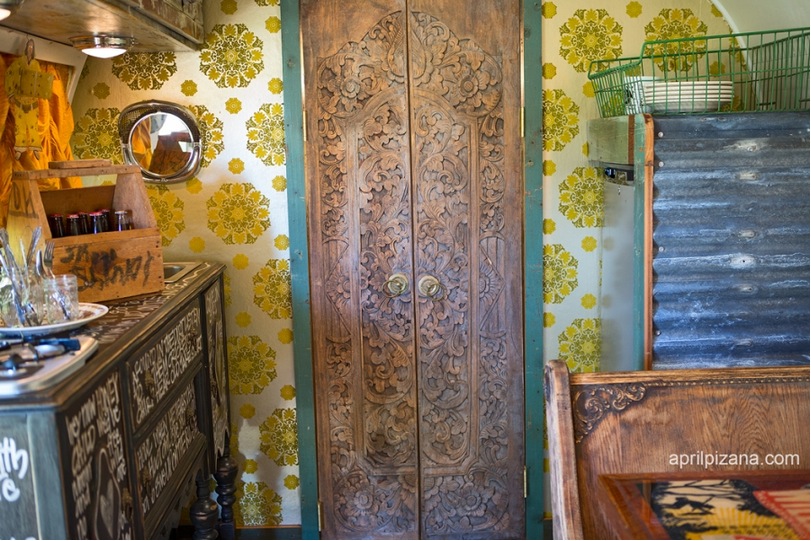 From found vintage hand carved doors and stenciled floor to 8 track players and a license plate chandelier, Gypsy Junk's anti-minimalist sisters, Amie and Jolie Sikes, haven't missed a thing. You can be sure that any of the great bohemians from Frida Kahlo to Janis Joplin, or even the Gypsy Kings themselves, would have been right at home in this trailer.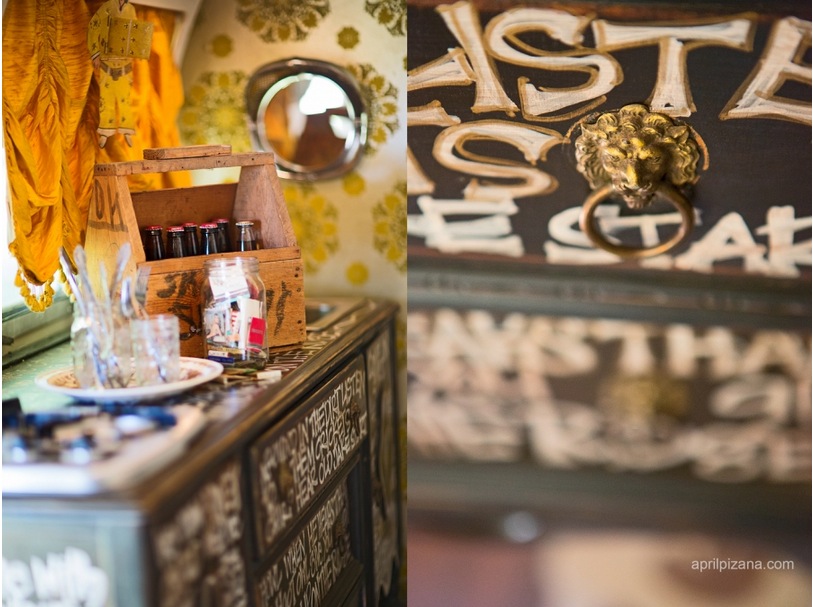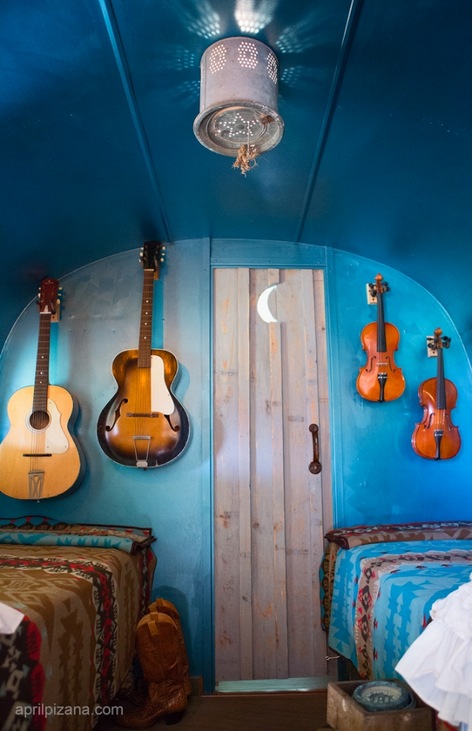 See the rest of the photographs on April Pazana's website.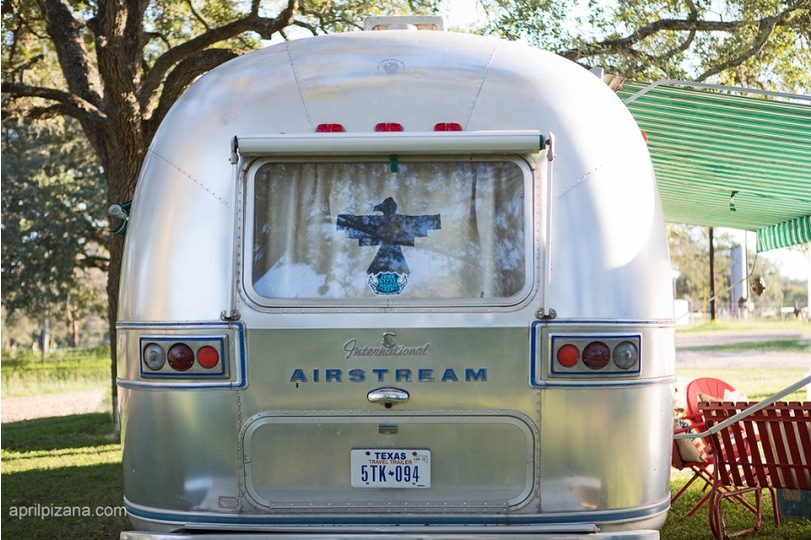 And if you're ever in Texas, why not pay a visit to the Junk Gypsy headquarters…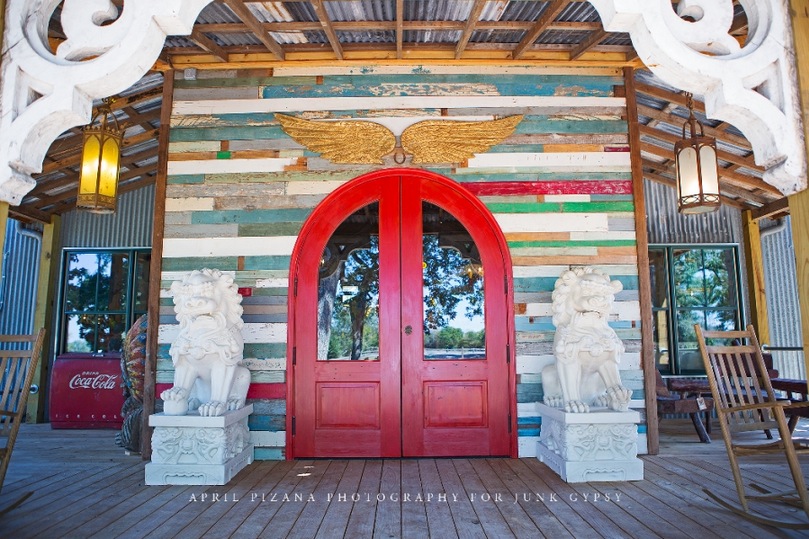 April Pizana photographed their stunning new store, which is basically the church of bohemia! (see more photos of the store here)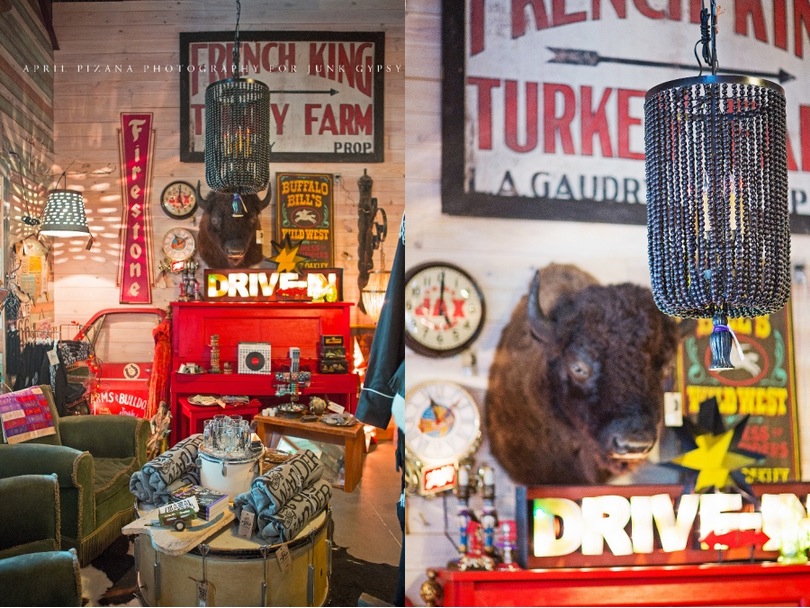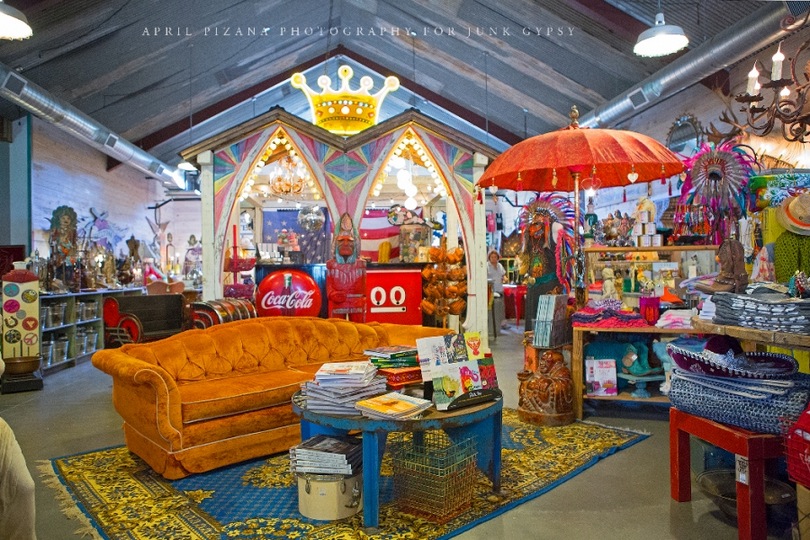 Check out more American bohemianism on photographer April Pazana's website and shop Gypsy Junk on their wild online shop.
:::
YOU MIGHT ALSO LIKE:
.