1. Wanted: Caretaker to look after uninhabited Scottish island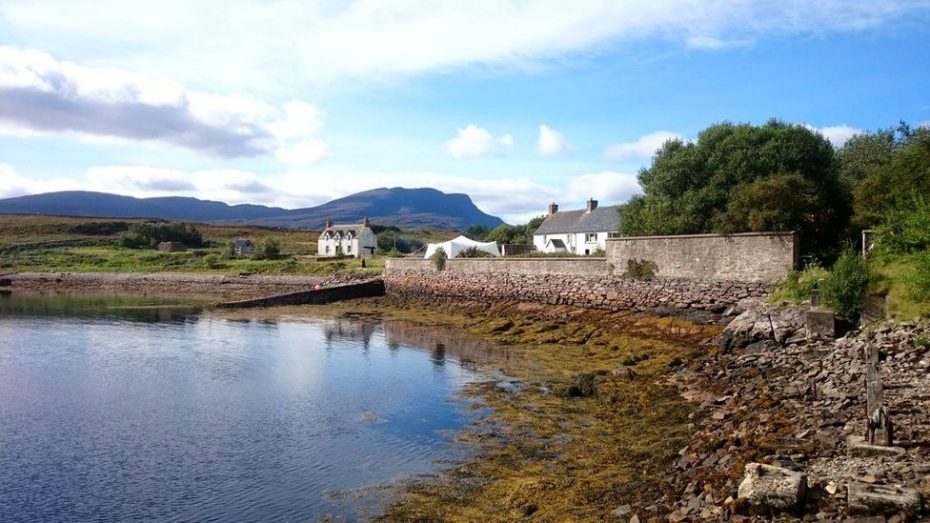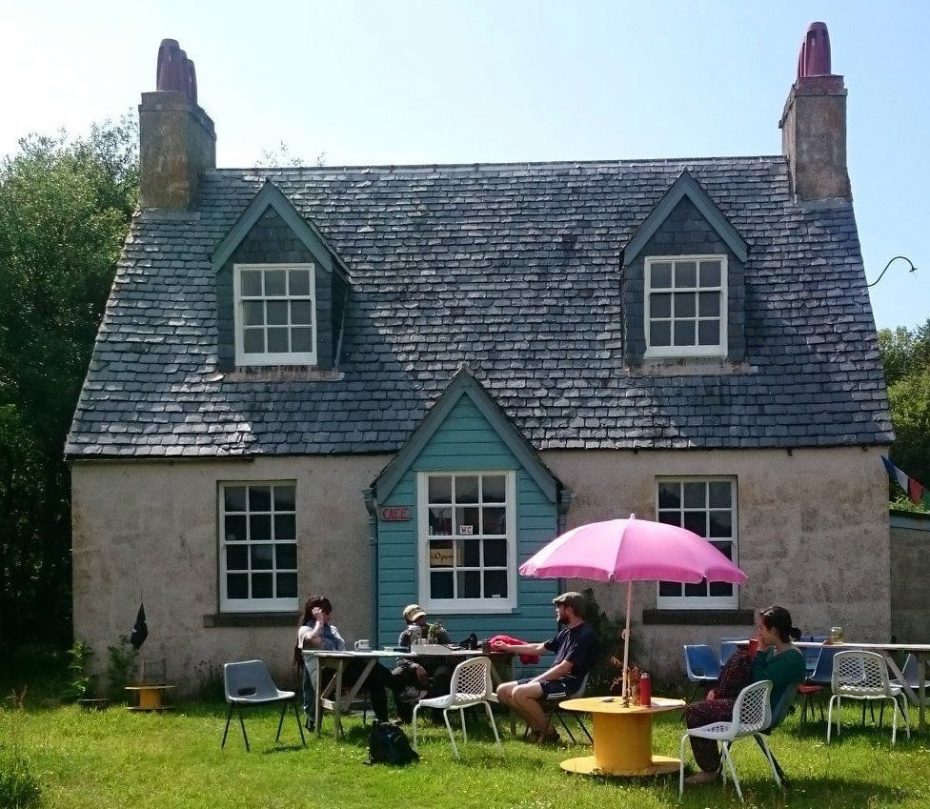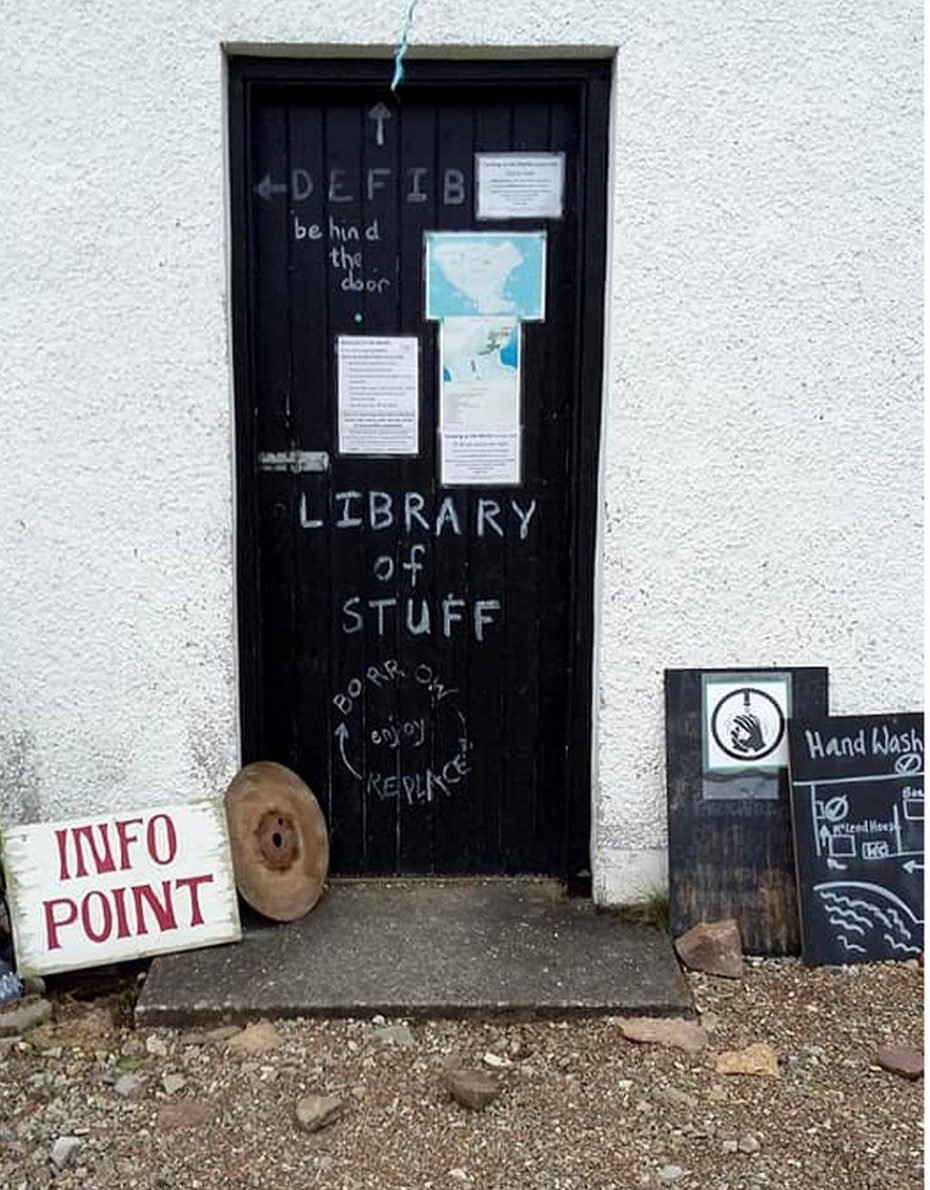 A remote and uninhabited Scottish island near Ullapool with no full-time residents is looking for a resident caretaker to keep the island in shape for visitors this summer. Isle Martin has two beaches, just three properties to stay and in the summer, a micro museum (in a hut) and a pop-up cafe is sometimes operated by volunteers. The island's community trust is inviting solo applicants and couples to register their interest. The volunteer caretaker will be the first full-time resident to live on the island in 30 years and the move signals the start of plans for the trust to generate interest in the island. More details on how to apply are at the island trust's Facebook page.
Found on BBC News. Further reading: The Curious Career of Living as a Real-Life Garden Gnome.
2. This Windmill You can Stay in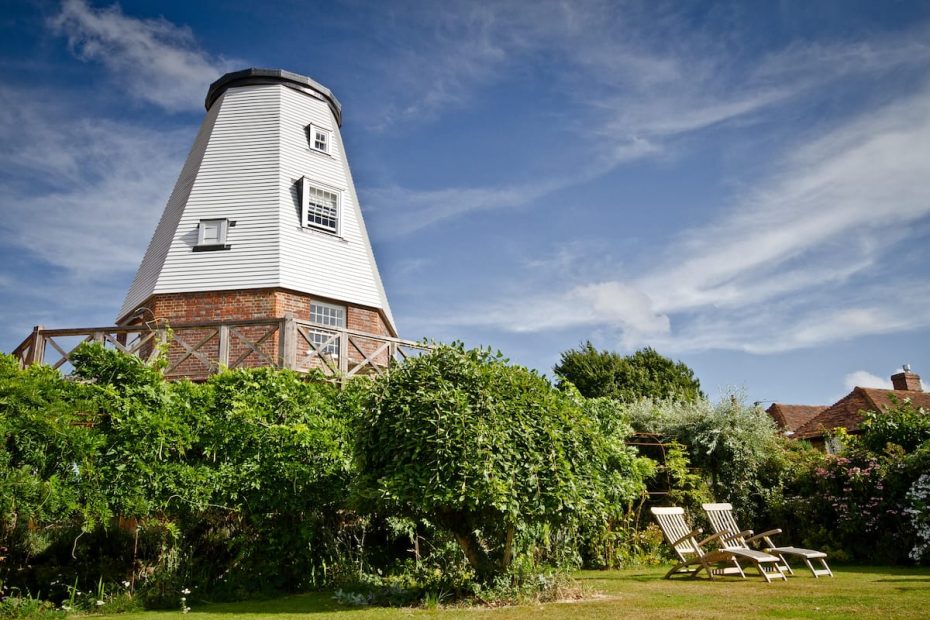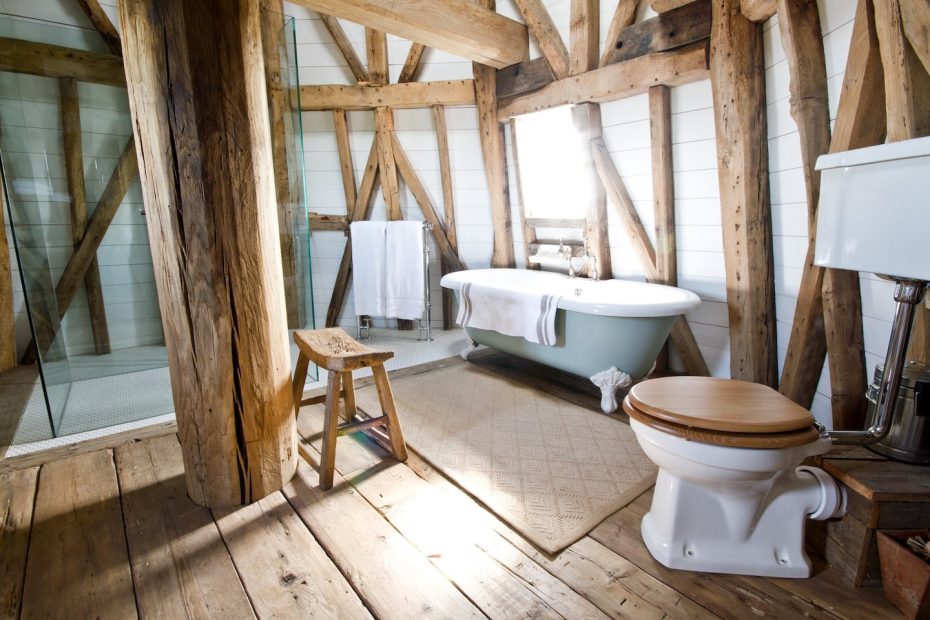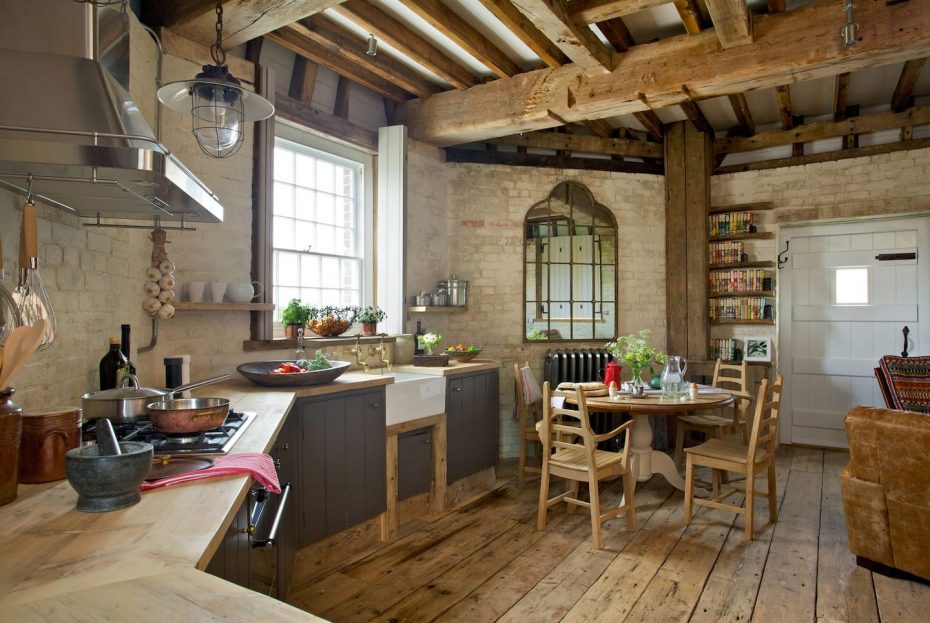 Found on Airbnb.
3. The maintenance access staircase of Varosa Dam in Portugal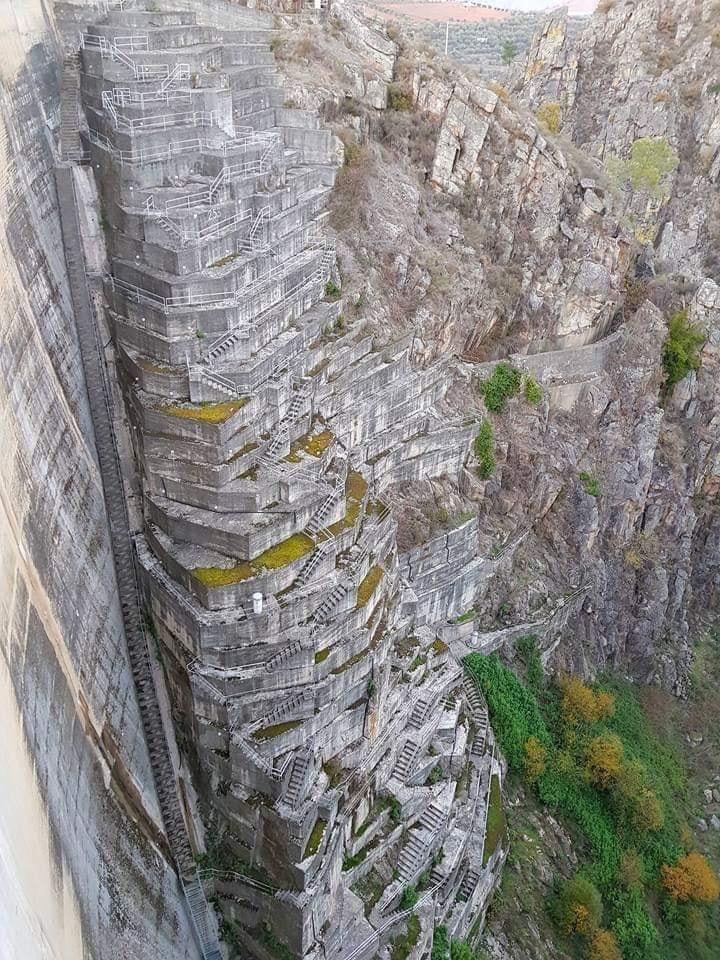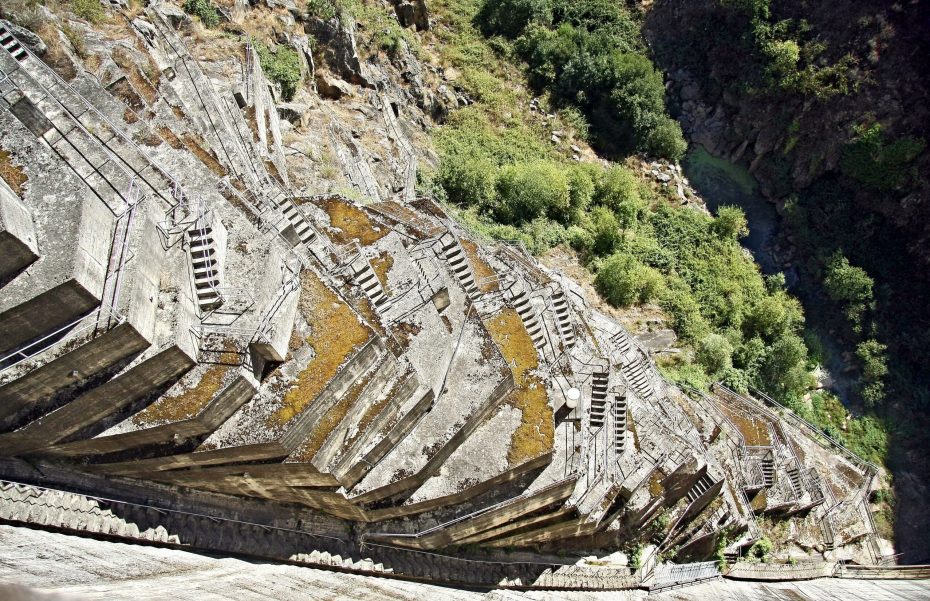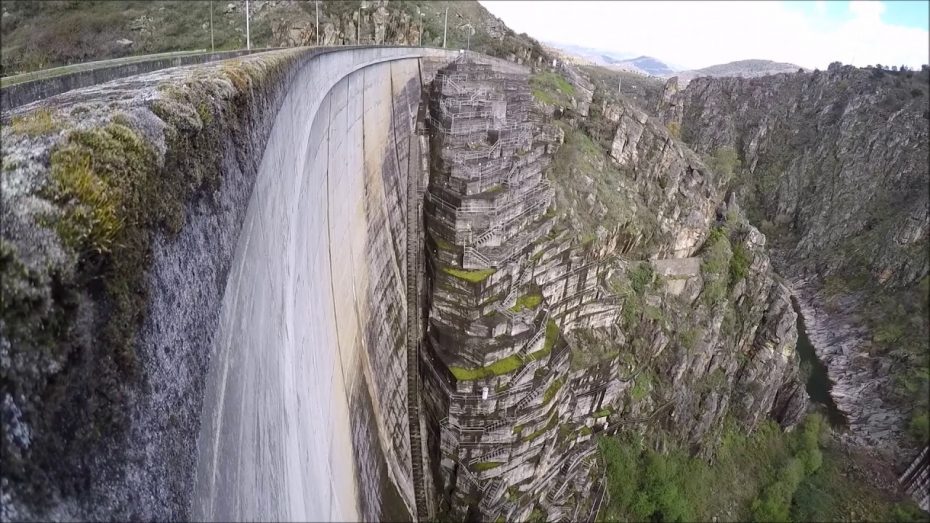 More photos here, found via Twitter and This isn't Happiness.
4. Rudolf Steiner's First Goetheanum (1920)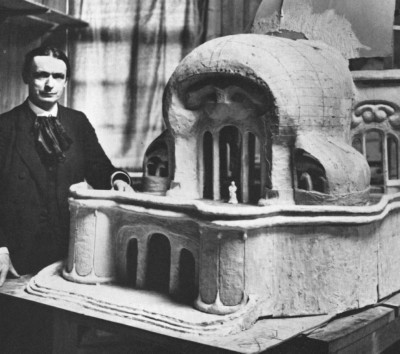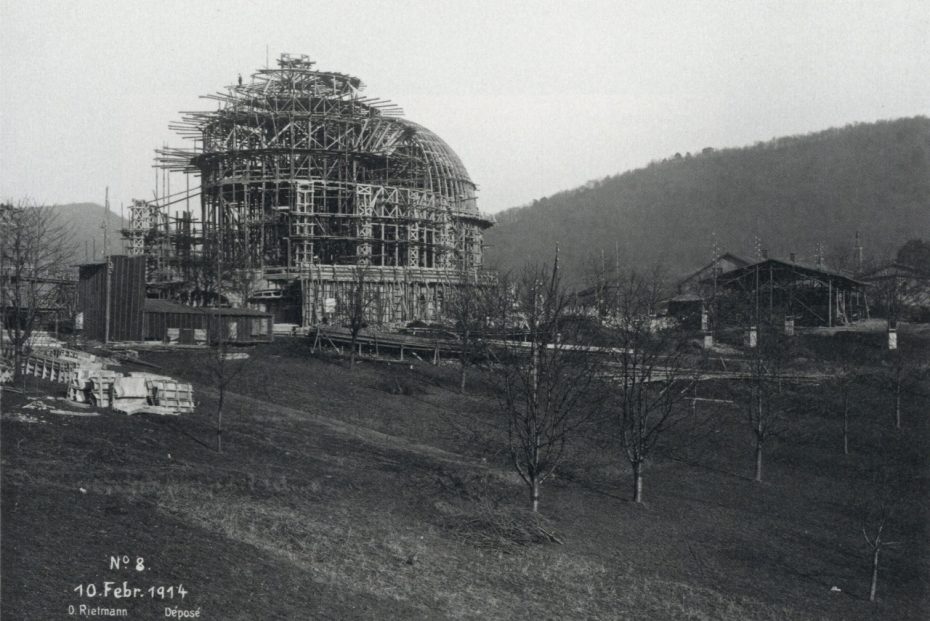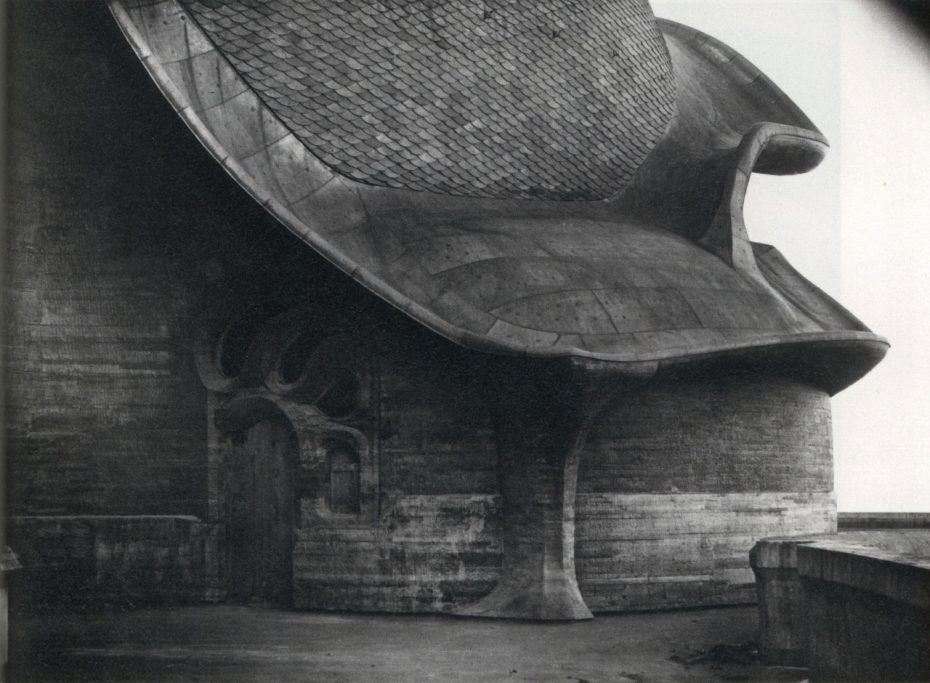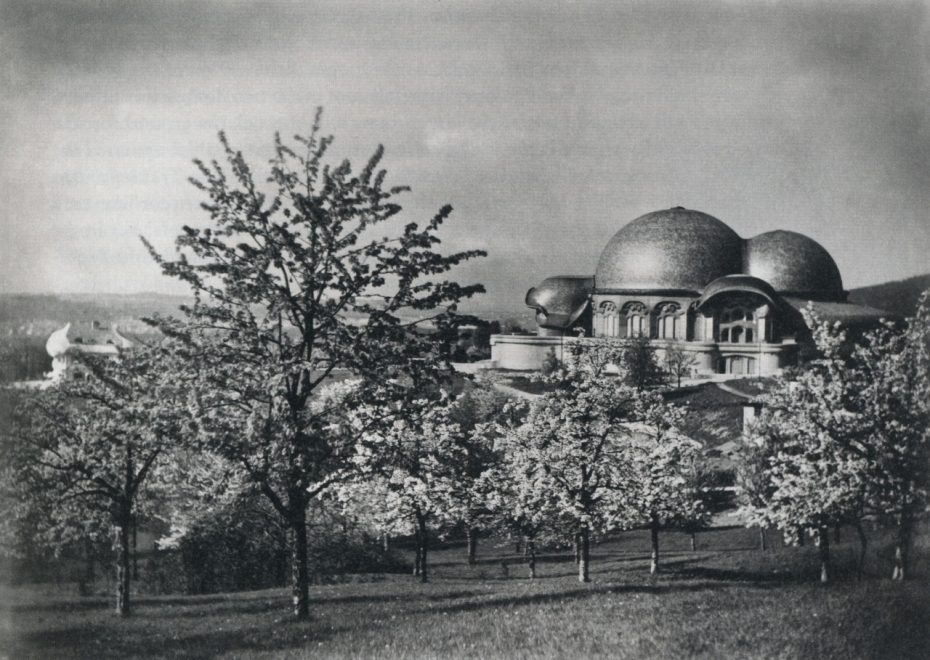 Steiner's work falls into no stylistic category, its idiosyncrasies and originality makes it as unique as the Czech phase of Rondo-Cubism….
After an abortive attempt to build a centre for the anthroposophical movement in Munich, Rudolf Steiner was able to erect the headquarters of his new organization not far from Basel. His entirely timber-clad design was made in 1913. Building soon began and the first Goetheanum was opened in 1920. At the same time, strange edifices connected with the movement grew up around the new 'temple' in the grounds at Dornach. The Goetheanum was burnt down on New Year's Eve, 1922/3 and was replaced by a new building in reinforced concrete.
Found on Tumblr.
5. The Art and Science of Ernst Haeckel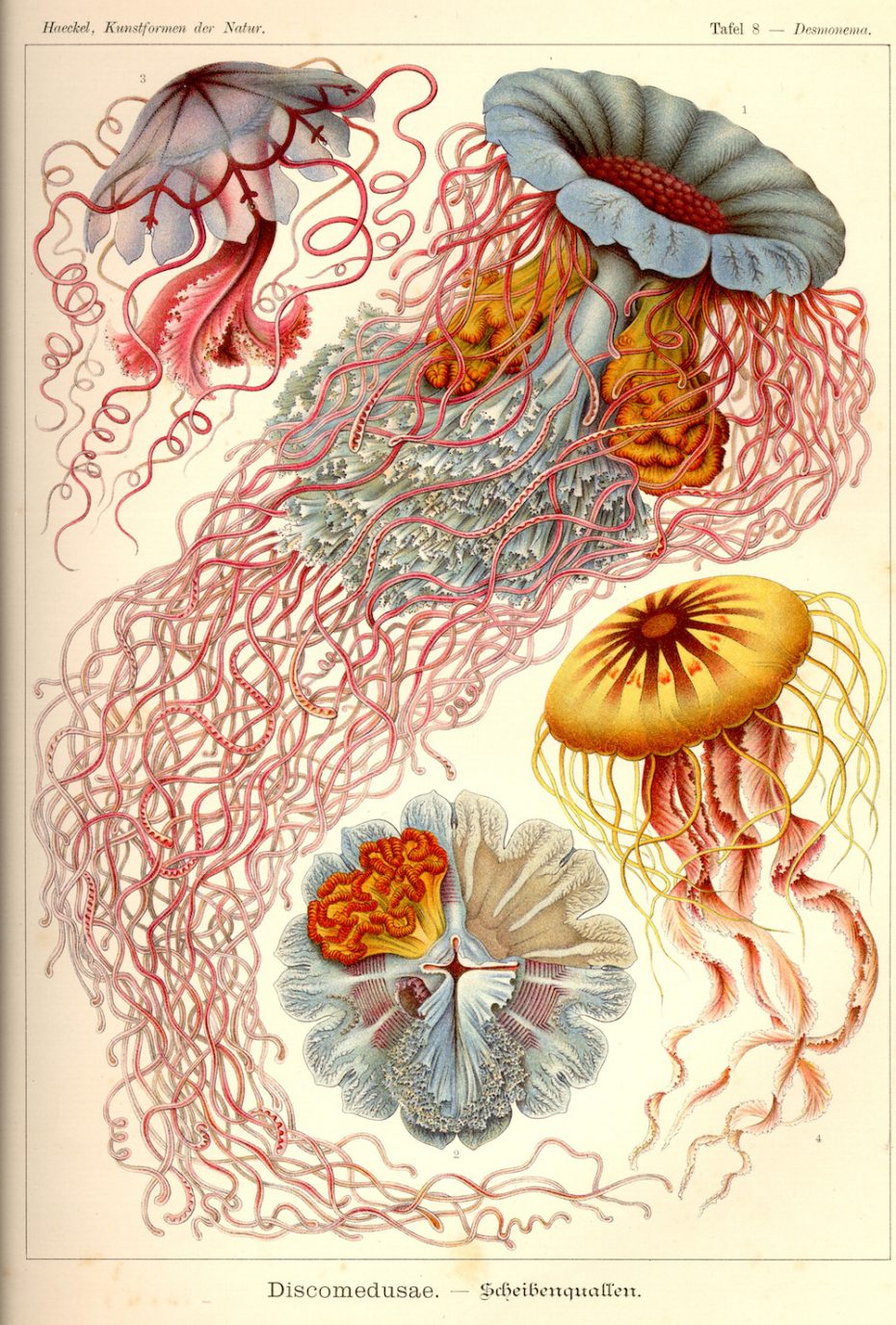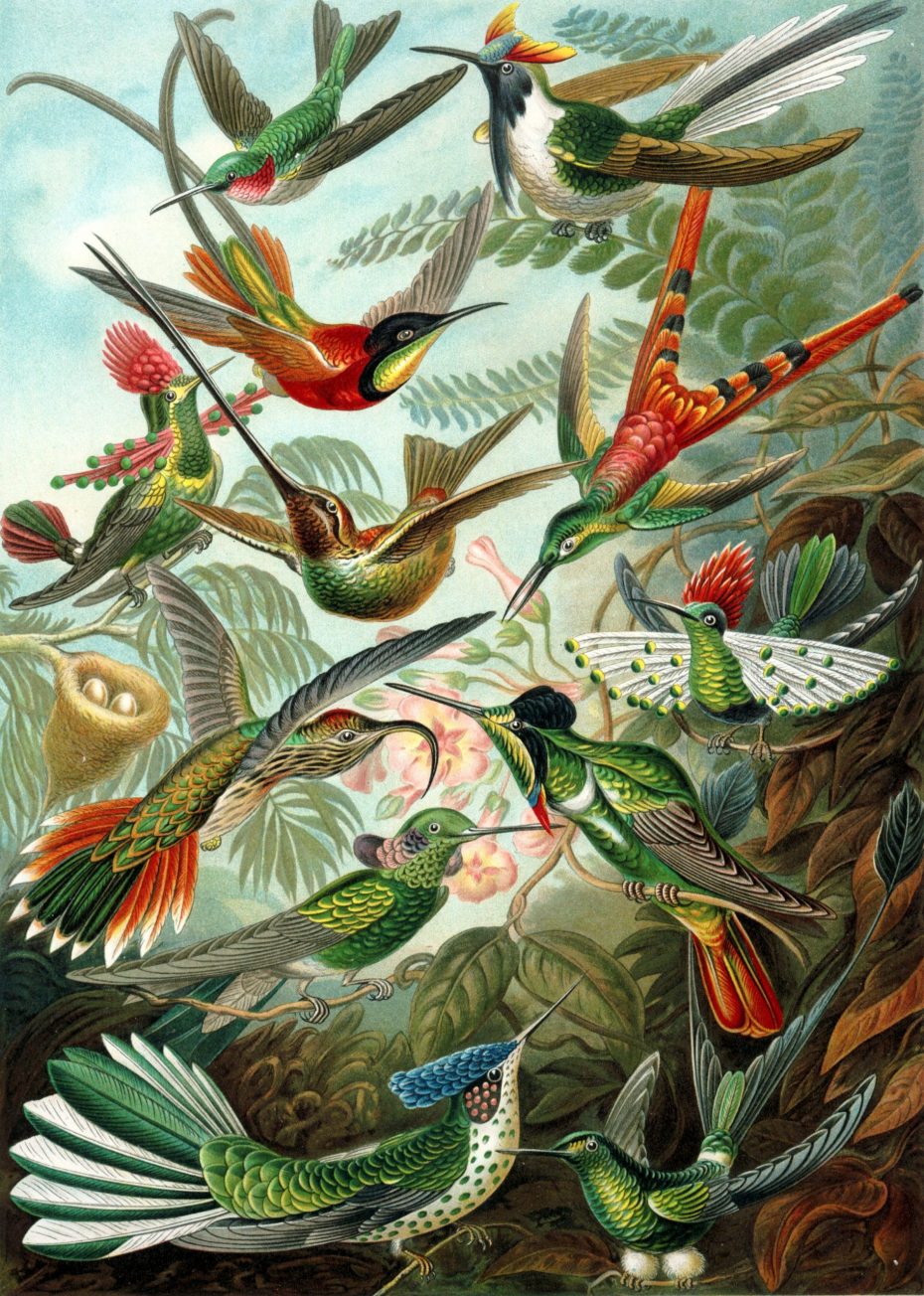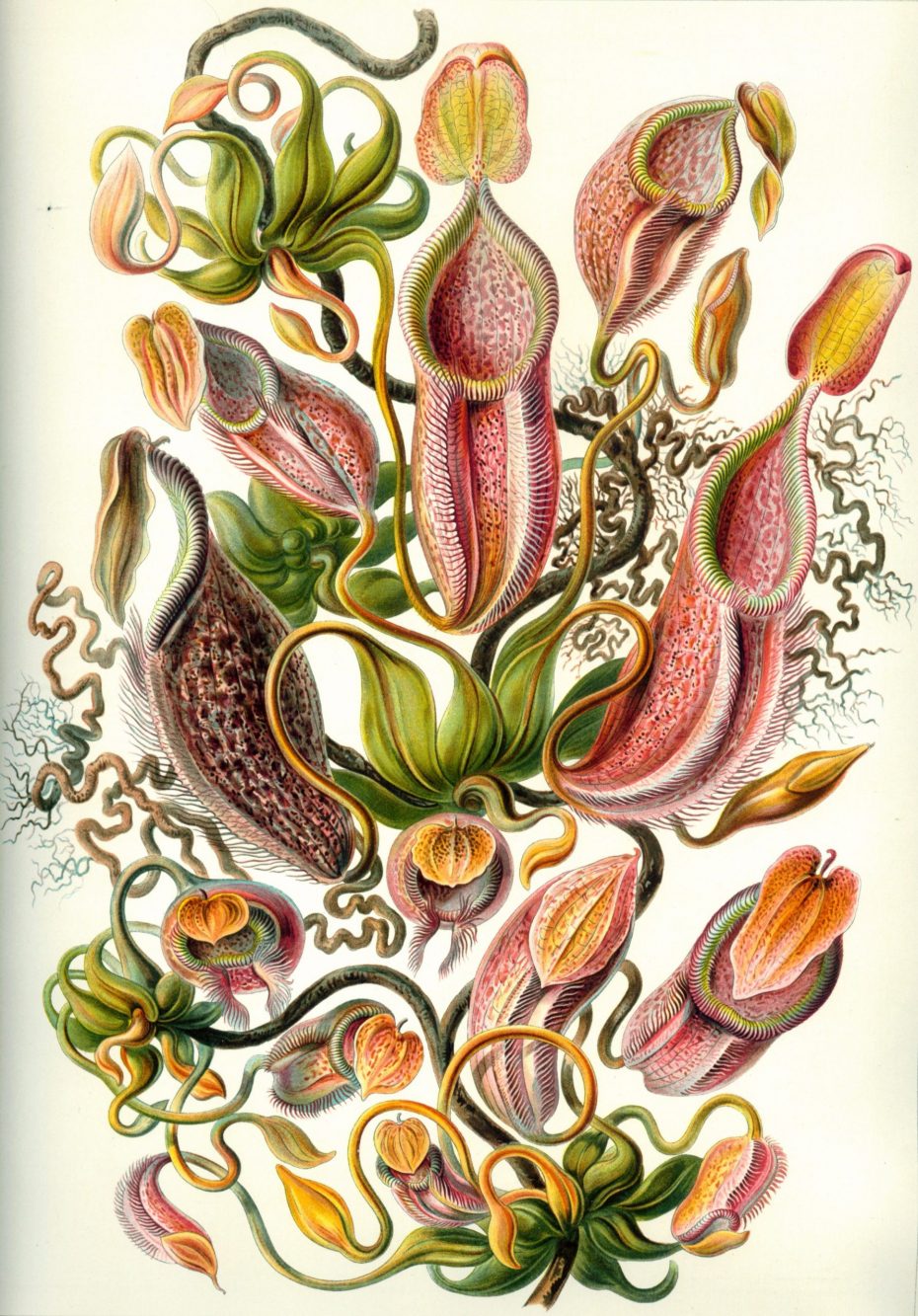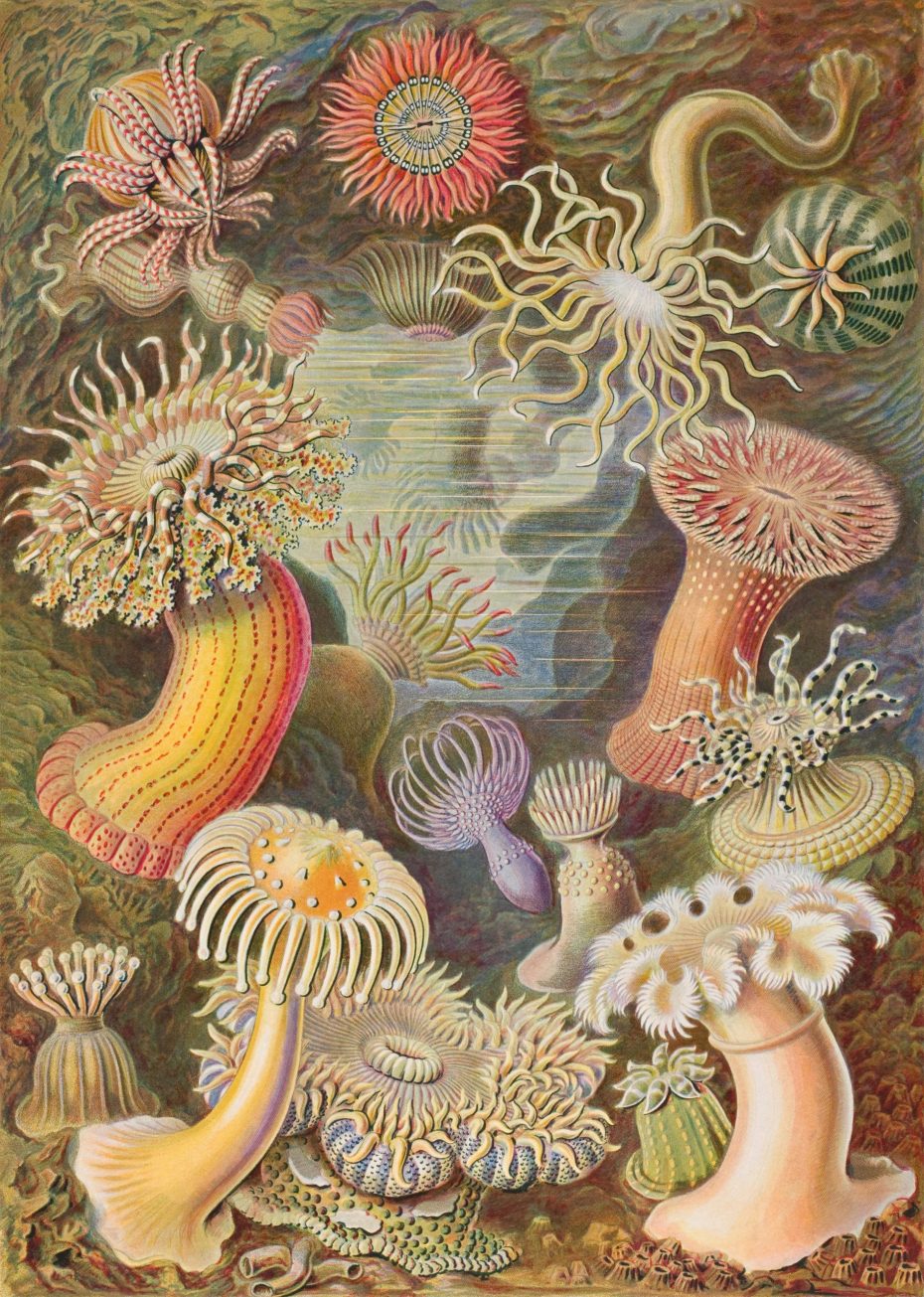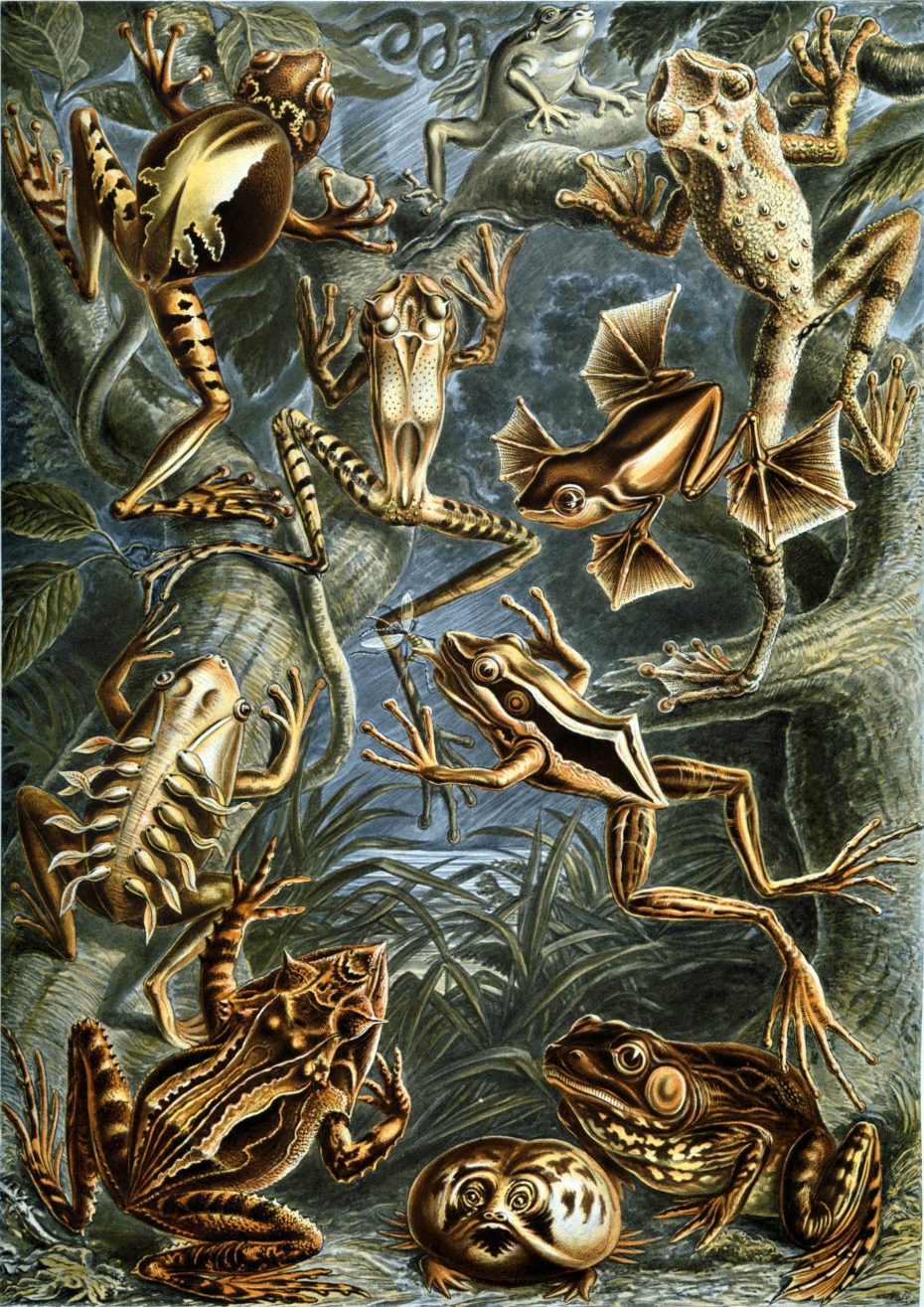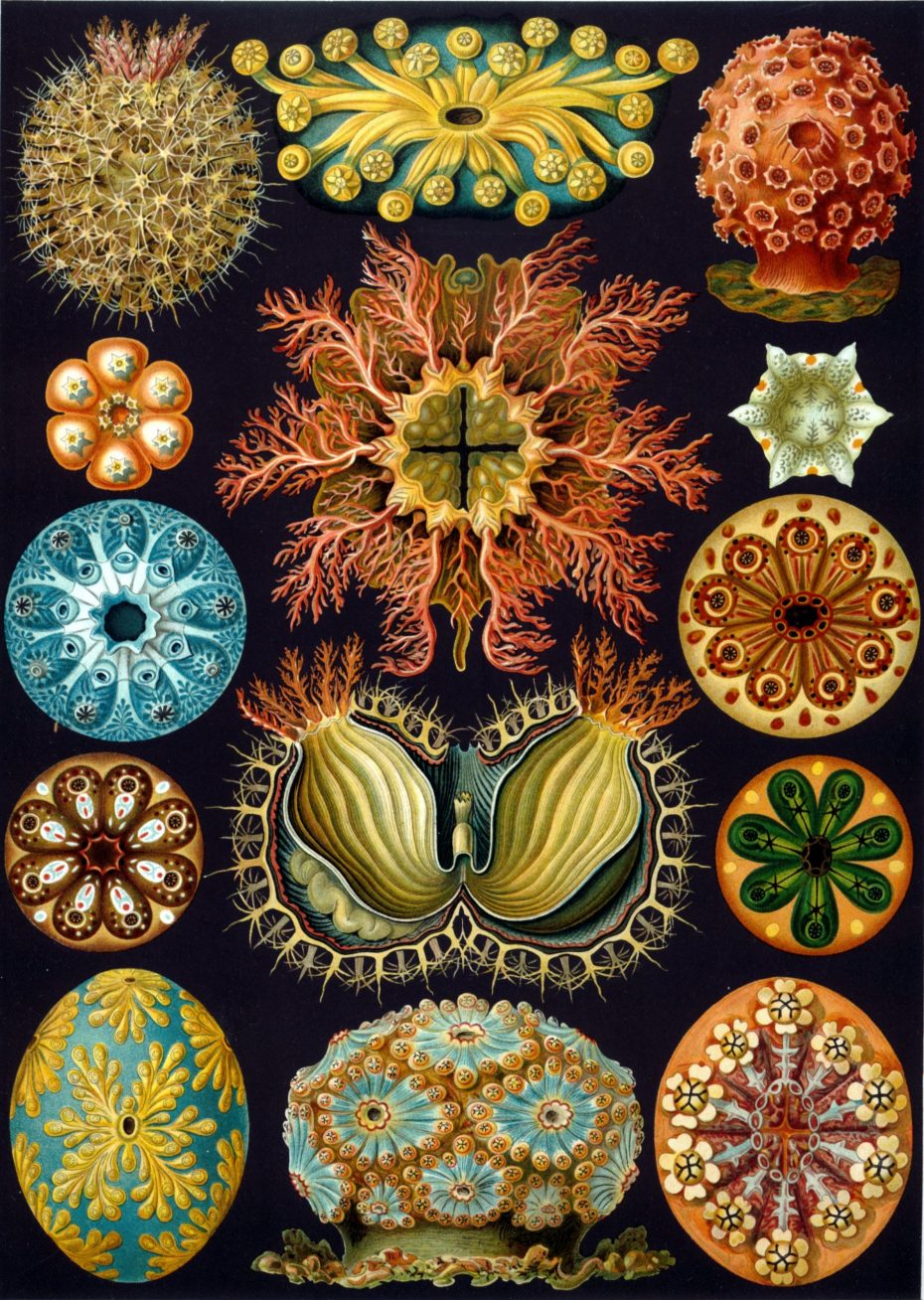 Ernst Heinrich Philipp August Haeckel was a German zoologist, naturalist, eugenicist, philosopher, physician, professor, marine biologist, and artist who discovered, described and named thousands of new species, mapped a genealogical tree relating all life forms, and coined many terms in biology, including ecology, phylum, phylogeny, and Protista.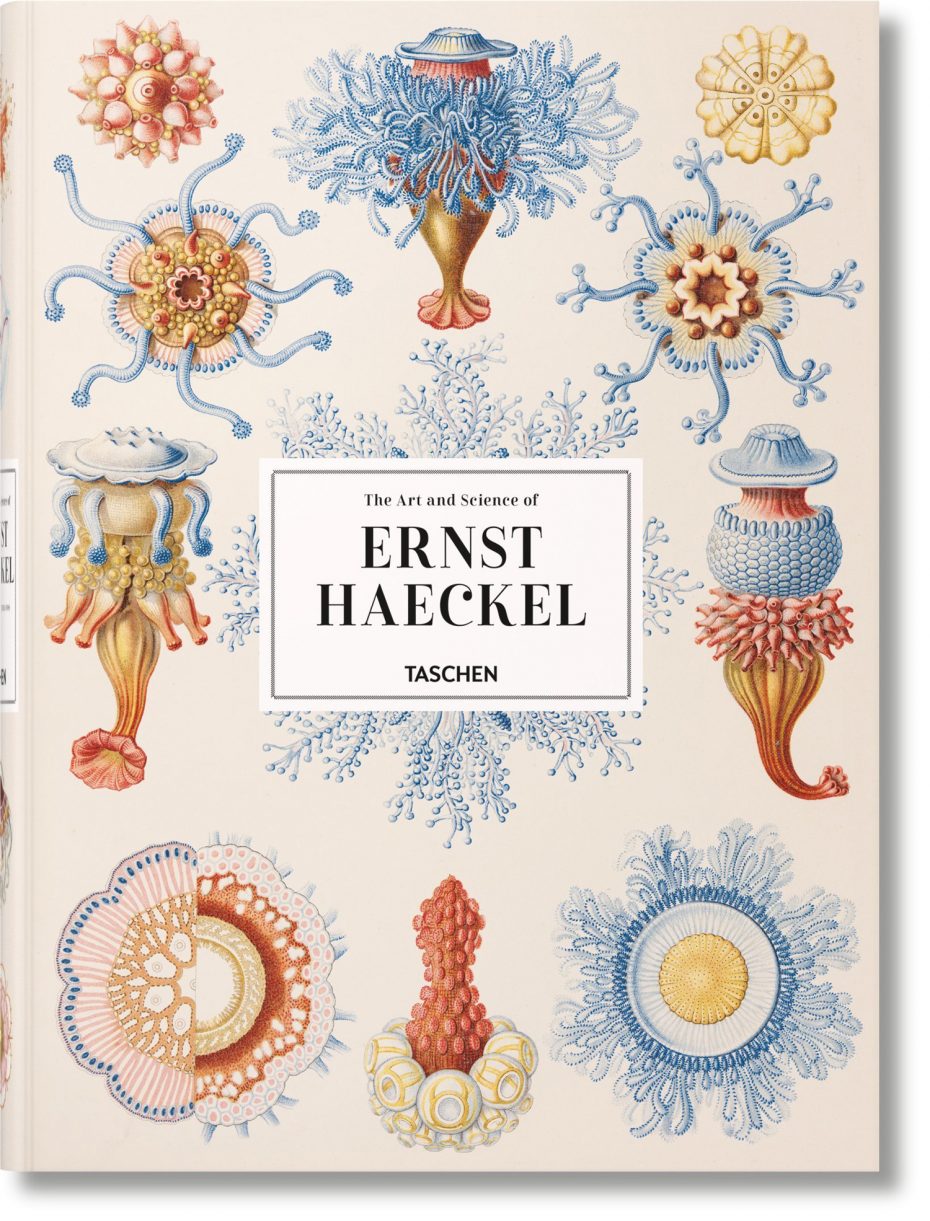 6. Spiral Turbine or Time Machine?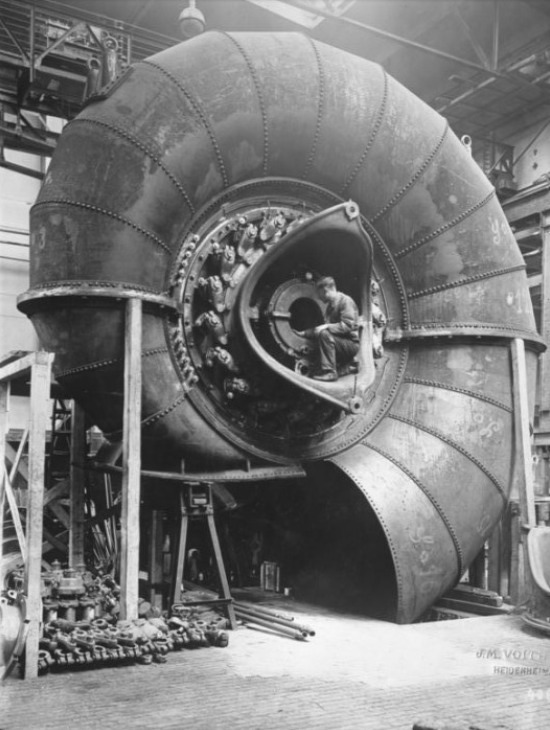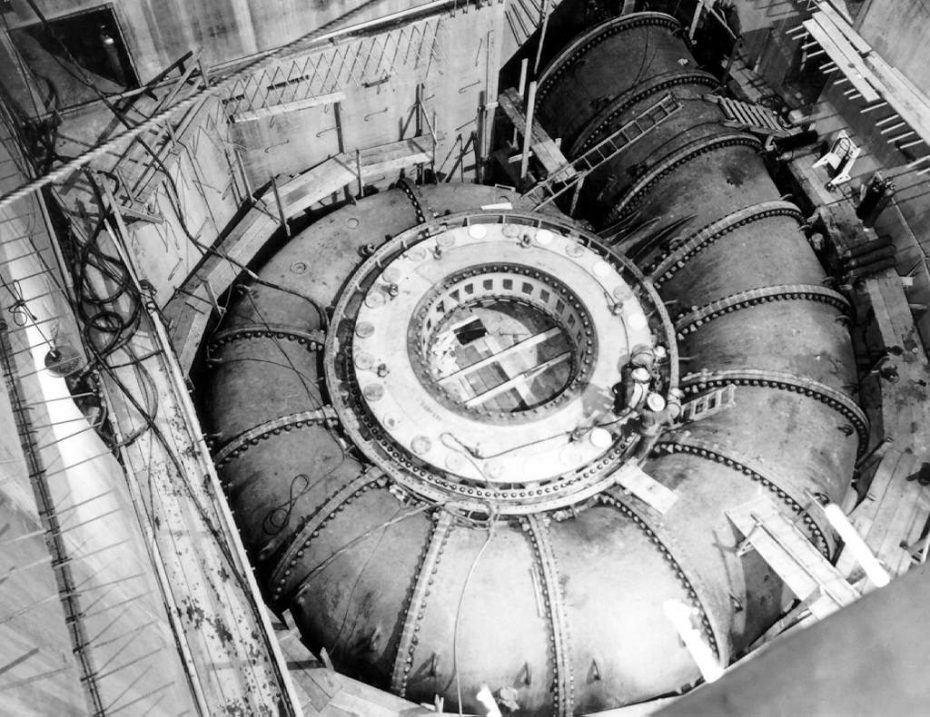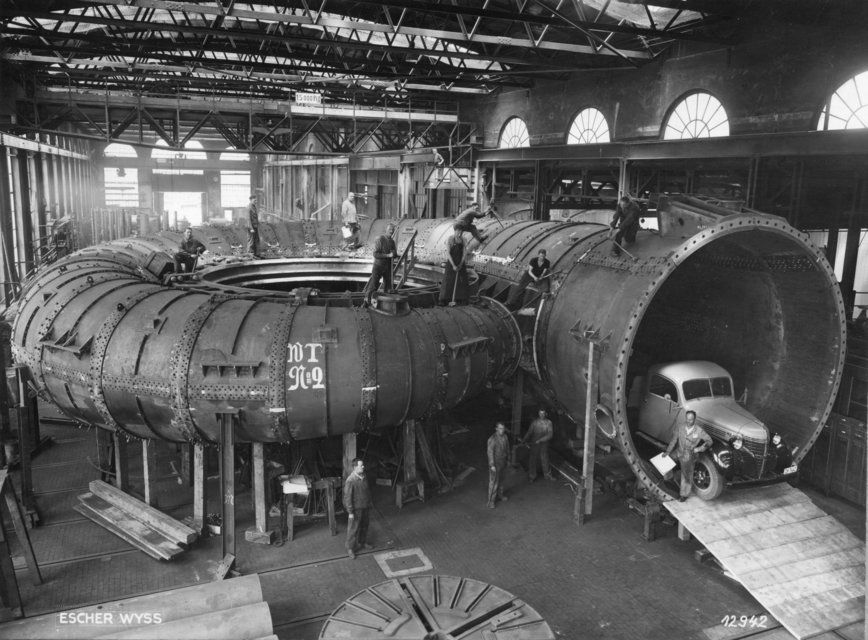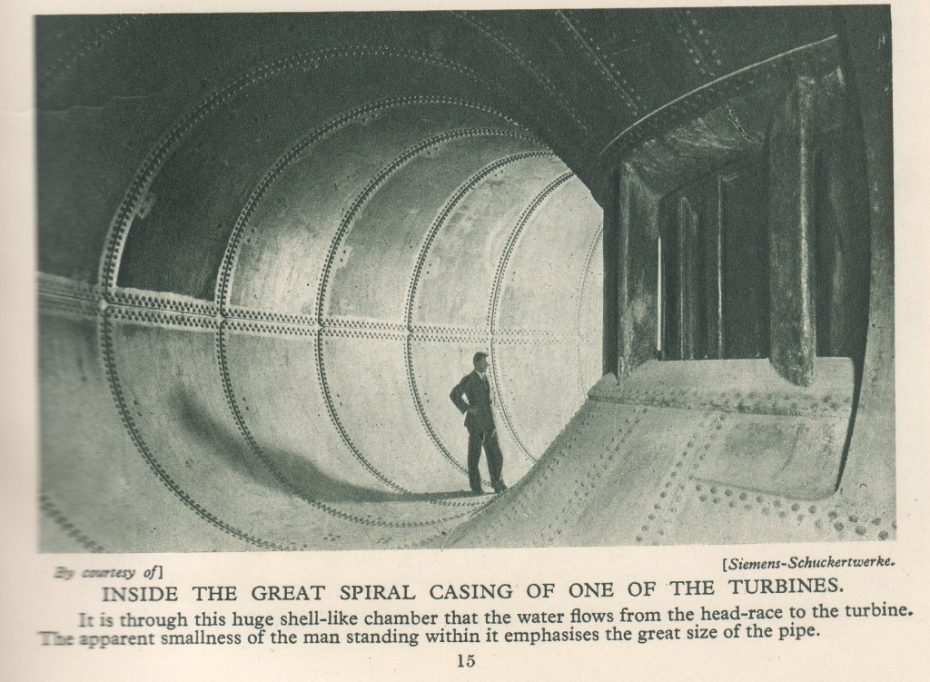 Answer: Fibonacci Spiral Turbines from the 1930s, found on Google images from the German National Archives.
7. The Pleasure-Tower, a concept for the 1937 Paris World Fair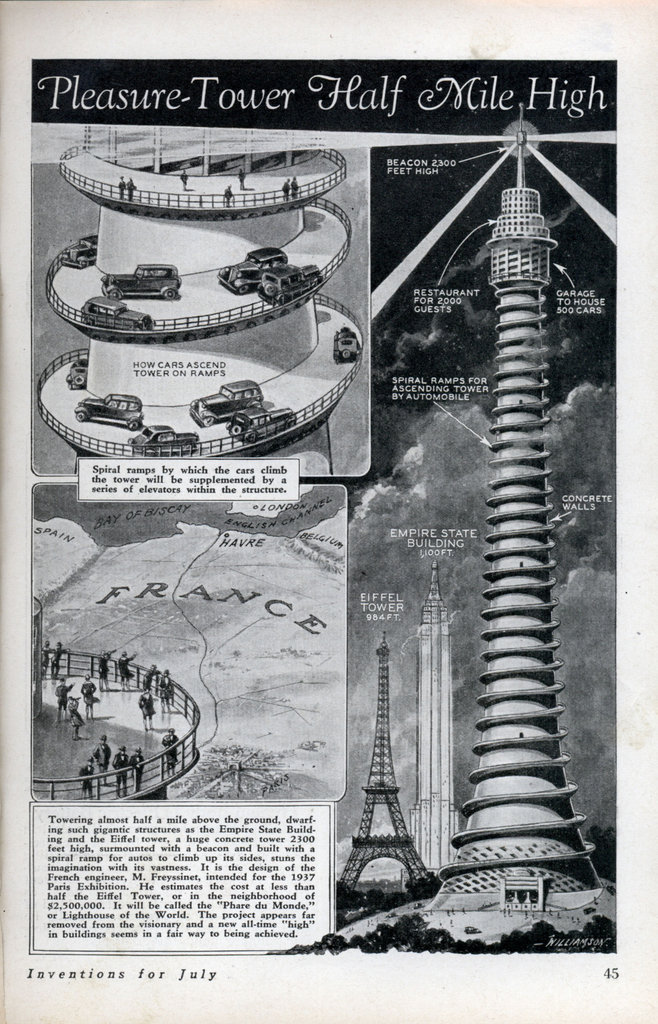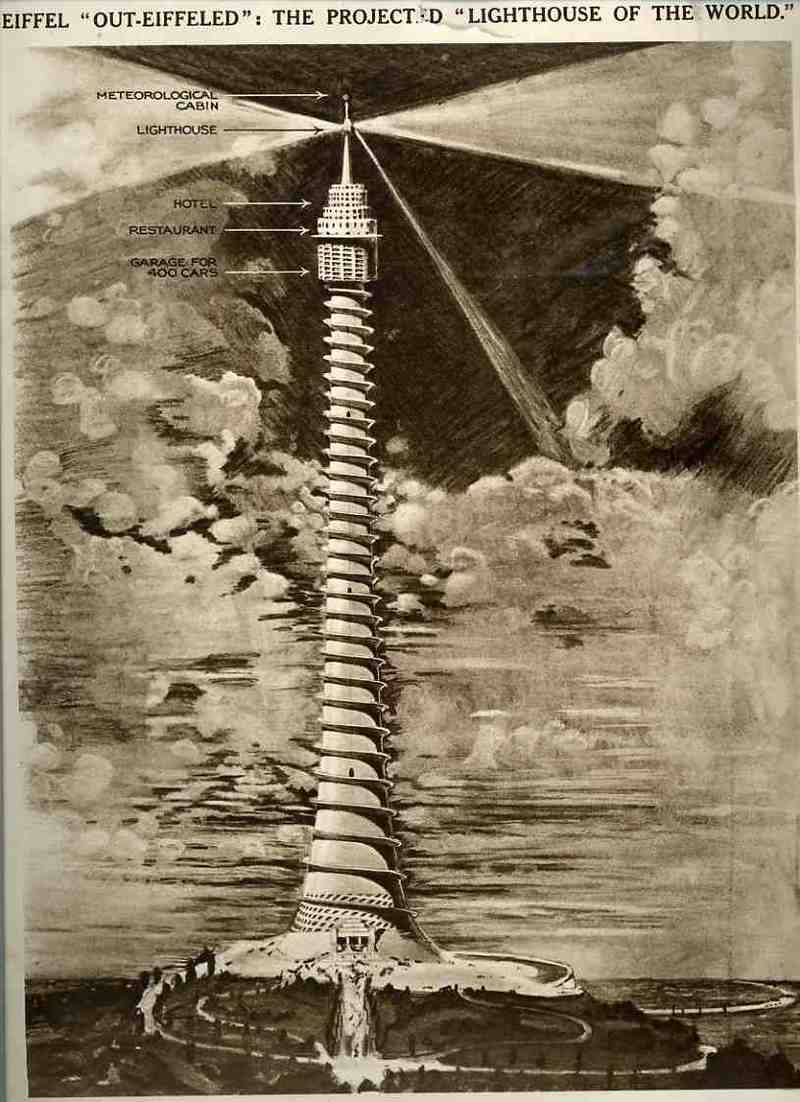 Phare du Monde ("Lighthouse of the world"), advertised as a "Pleasure Tower Half Mile High" was conceived as a spiralling concrete parking garage for 500 cars, with a restaurant at the top. It would have been 2,300 feet tall, dwarfing the Eiffel Tower nearby, designed by Eugène Freyssinet (French, 1879-1962). The costs were estimated to have been $2.5 million at the time. it was never built.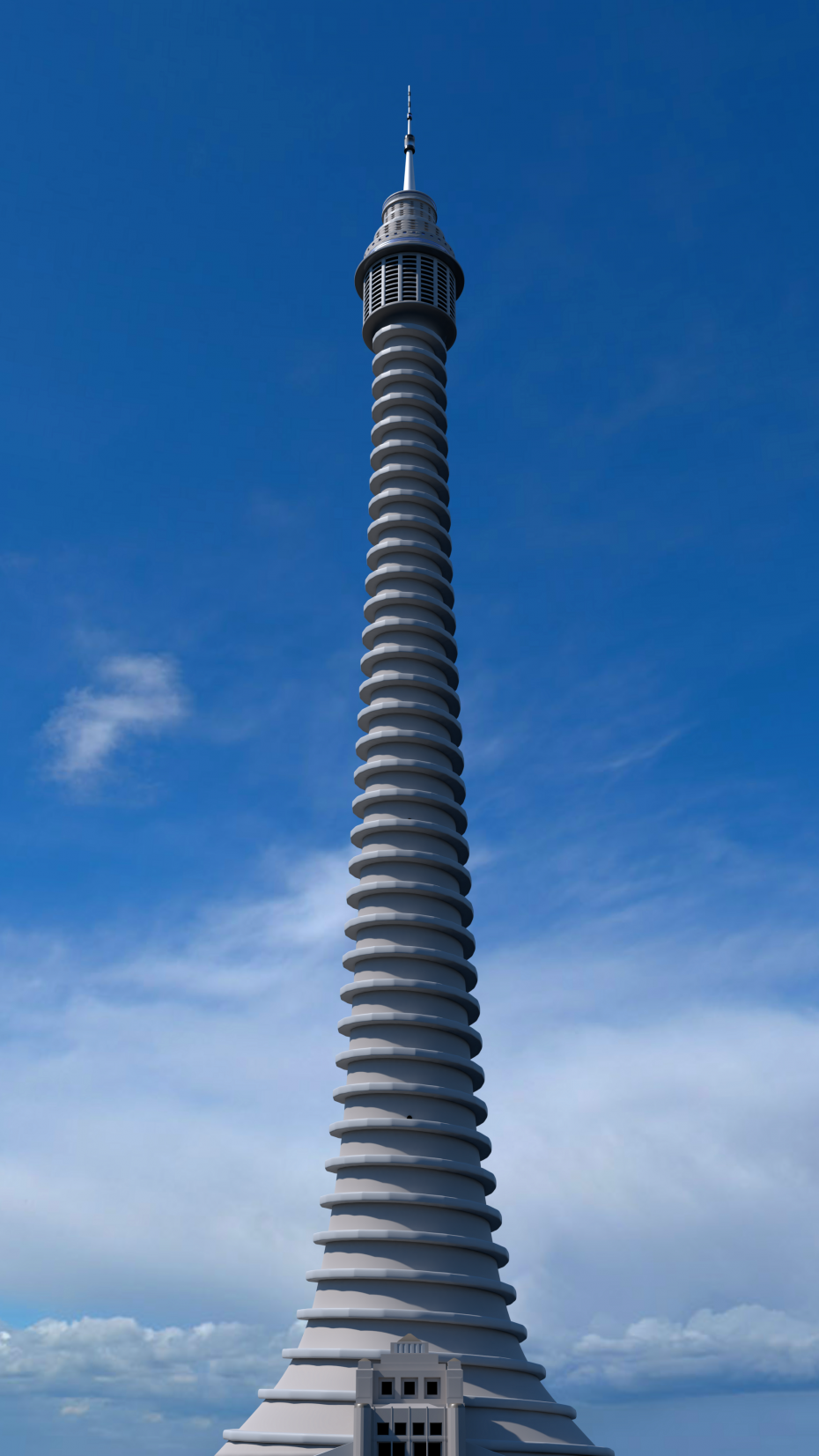 Found on Wikipedia.
8. Russia's Transpolar Railway – A Dead Railroad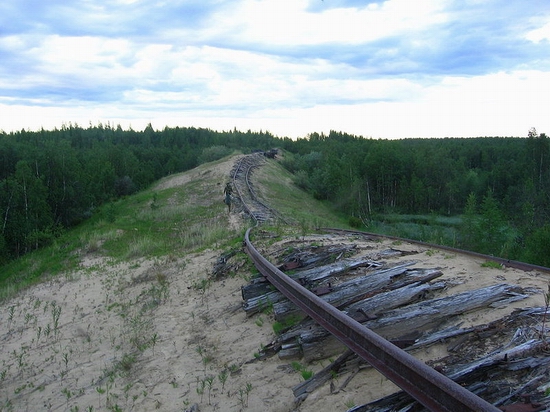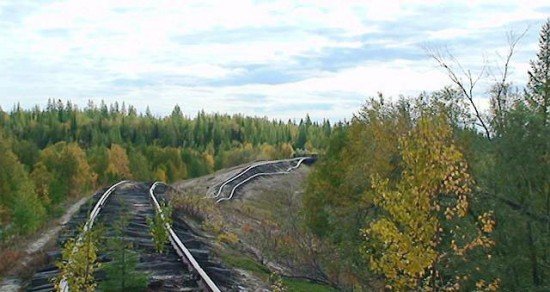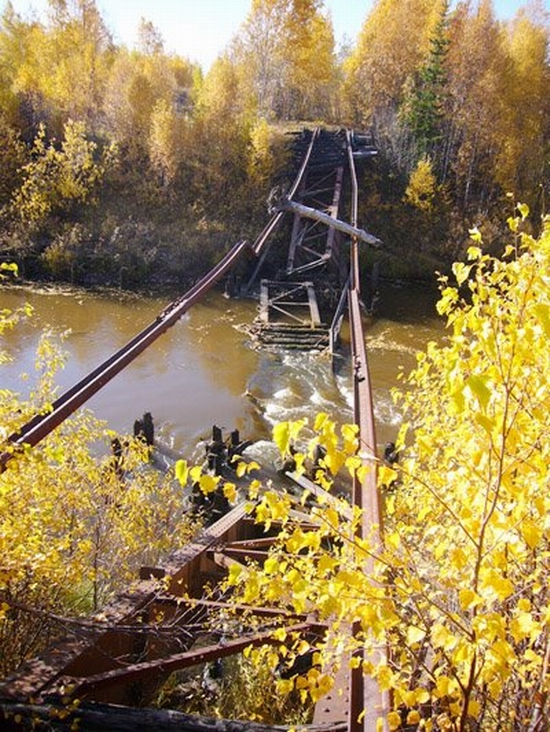 Construction of the railway began in 1947. the number of prisoners who worked in construction was about 70,000 people…. Along the route every 5-7 kilometers there were camps with 500 to 1,500 inmates – about half of them were convicted on political charges…. The entire route of the railway took place in the Arctic… after Stalin's death, an amnesty was granted and most of the prisoners were released. The Soviet Government decided to suspend the construction of the railroad. The last prisoners left these places in 1955.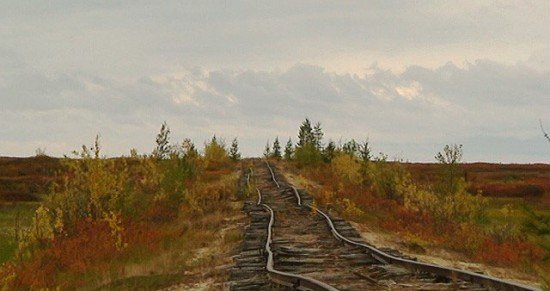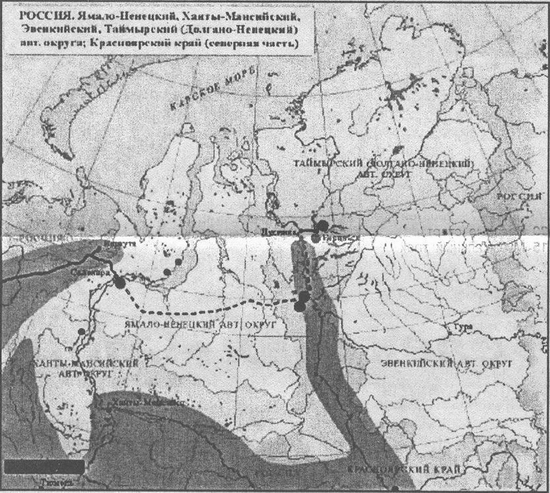 Found on Russia Trek.
9. Sit in on this Astronaut's Round table
10. Daisuke Inoue, the inventor of karaoke, pictured with the very first karaoke machine ever made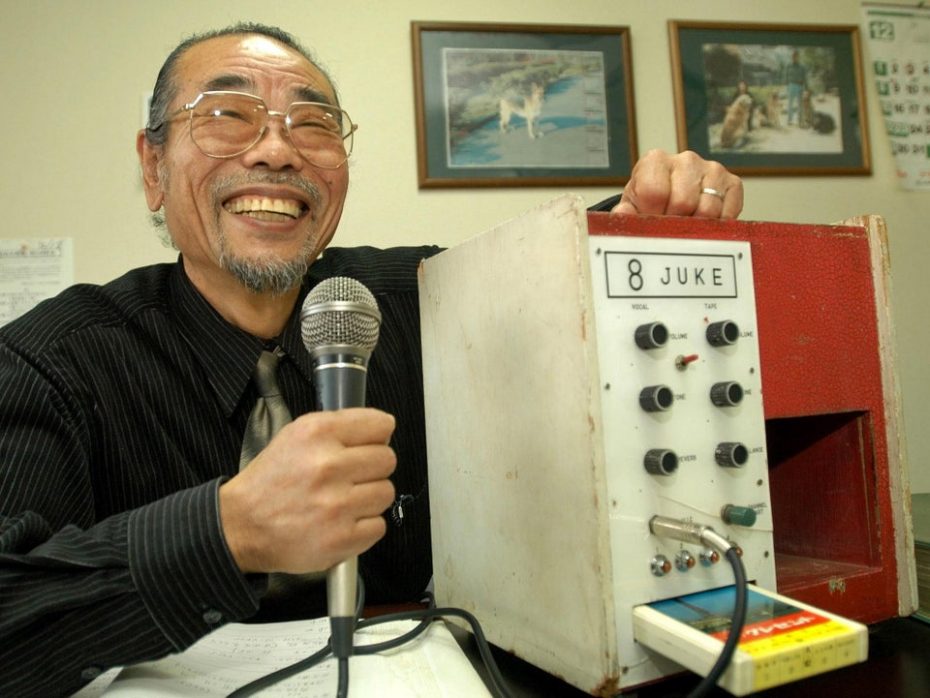 Daisuke Inoue did not patent the machine because he wanted to "teach the world to sing". He earned nothing from the billion dollar industry his invention has spawned and has no regrets. Found on Reddit.
11. Leonardo Da Vinci, also the Urban Planner of Ideal Cities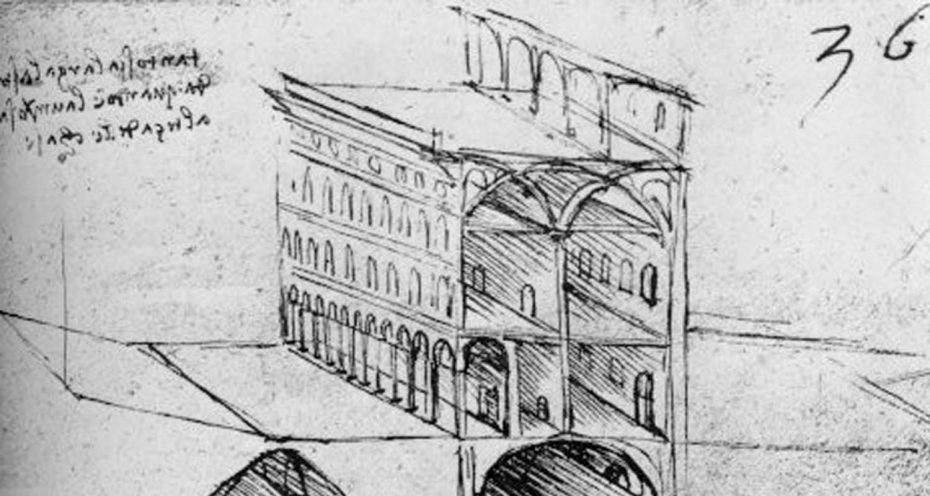 In addition to his accomplishments in art, science, engineering, and architecture, the quintessential "Renaissance man" also tried his hand at urbanism. More specifically, he included in his notebooks designs for what he saw as an ideal city.
Full article found on Open Culture.
12. Where did all the Yellow Cabs Go?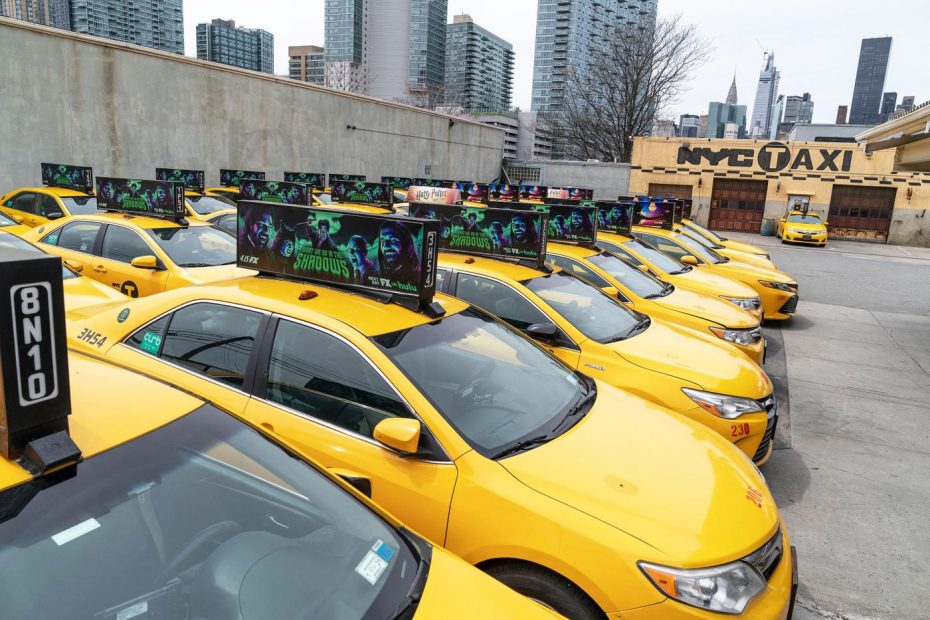 What if the Statue of Liberty disappeared overnight? Or, suddenly, there were no more bodegas, bagel shops, pizzerias? A New York icon, as thoroughly ingrained into city life as any of those, has almost vanished before our eyes this year. The taxi has been Raptured. Two-thirds of our yellow street-hail cabs are gone… Thousands of cabs […] sit parked and plateless behind fences in Long Island City, their yellow paint baking in the sun.
Read the full article on Curbed.
13. A 1957 short animated film on how the Stock Market works