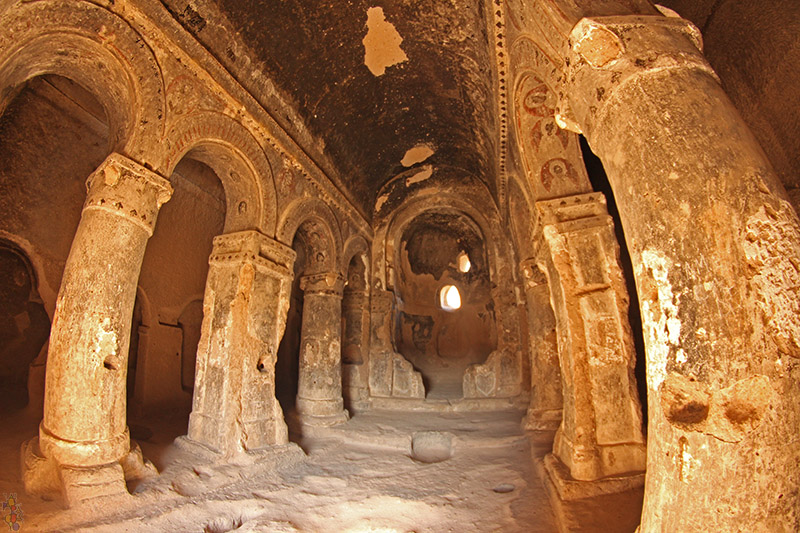 Have you ever cleared out your basement or attic only to discover a box of childhood memorabilia or an awkward middle school yearbook you wish you could have forgotten for slightly longer? Well, there is one guy in Turkey who has us all beat. He discovered an entire ancient underground city behind a wall in his basement in the 60s.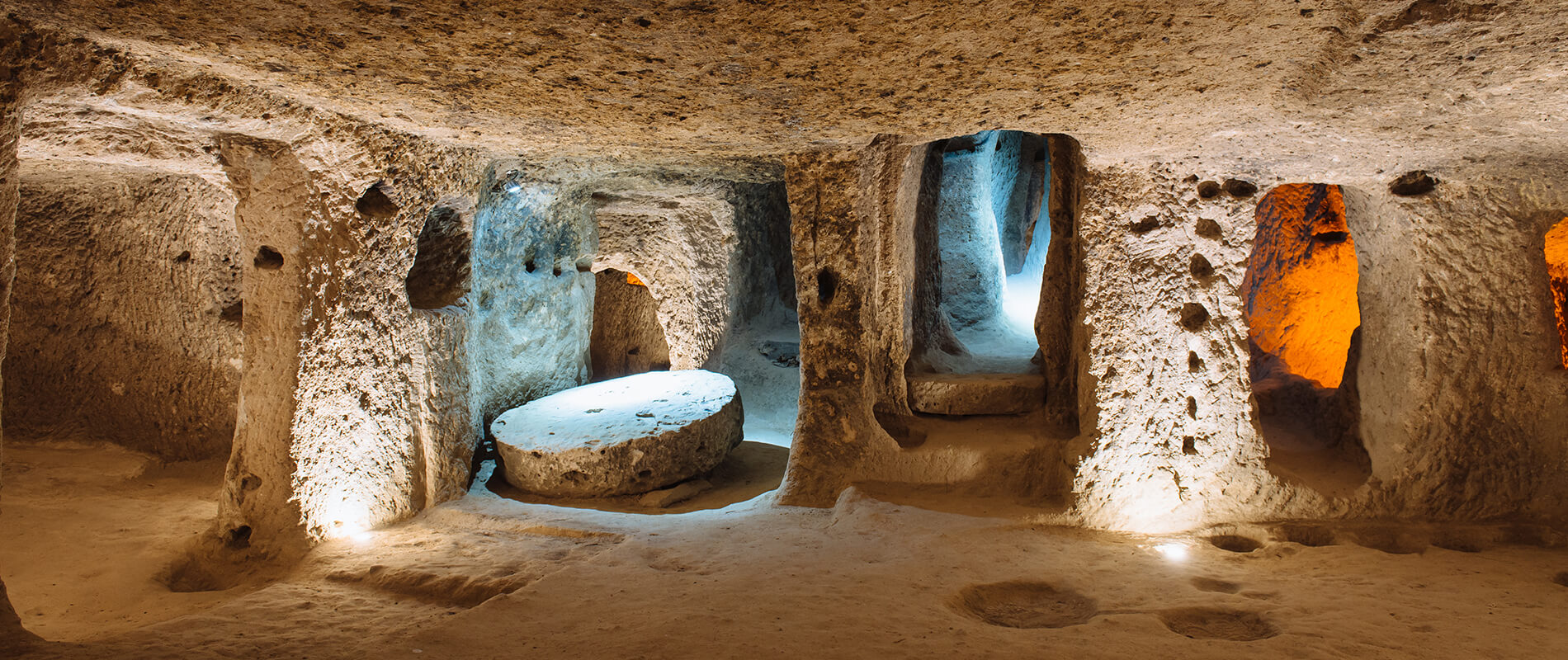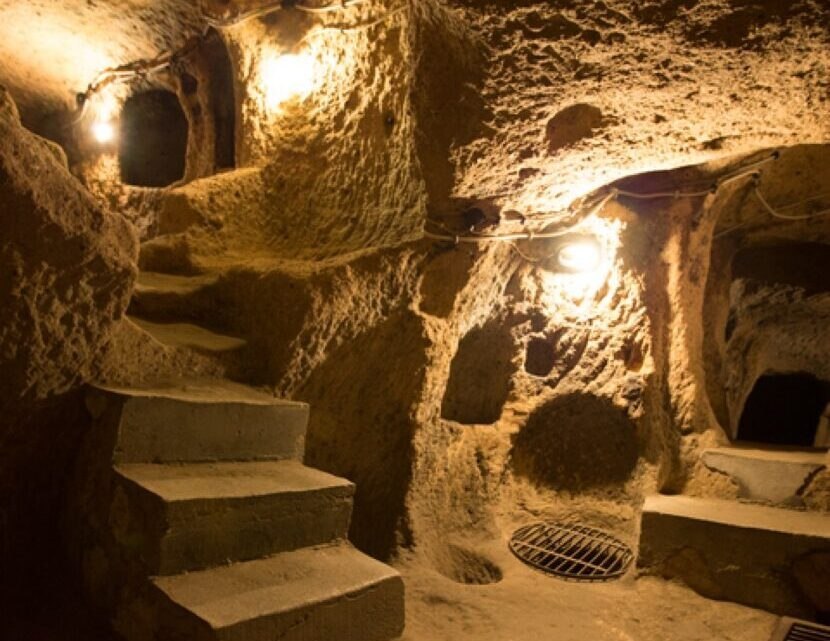 While the man who won the basement lottery has remained largely out of the spotlight, his discovery has not. Derinkuyu is thought to have been constructed between the 7-8th century BCE and it's sort of the OG war bunker. Built initially by the Phrygians (an ancient Indo-European speaking people), it was then fully formed in the Byzantine era, when it was heavily used as protection during the Arab–Byzantine wars. It was initially set up for food storage but there are estimated to be as many as 18 different levels creating a space big enough to house up to 20,000 people, going approximately 85 metres (279 ft) deep. Everything you could need is in the underground city, from a school, wine and oil storage, giant dining rooms and even chapels. The whole population other than the fighters would be safely underground. Cooking would occur at night when the smoke (escaping through vent holes concealed in rocks or bushes) wouldn't be seen. They could stay down there for months. They took advantage of every trick for ventilation and light and seemed to live fairly comfortably down there when they had to. The city was protected by doors made of massive stone wheels that could be rolled in from of an entrance, essentially making it another wall.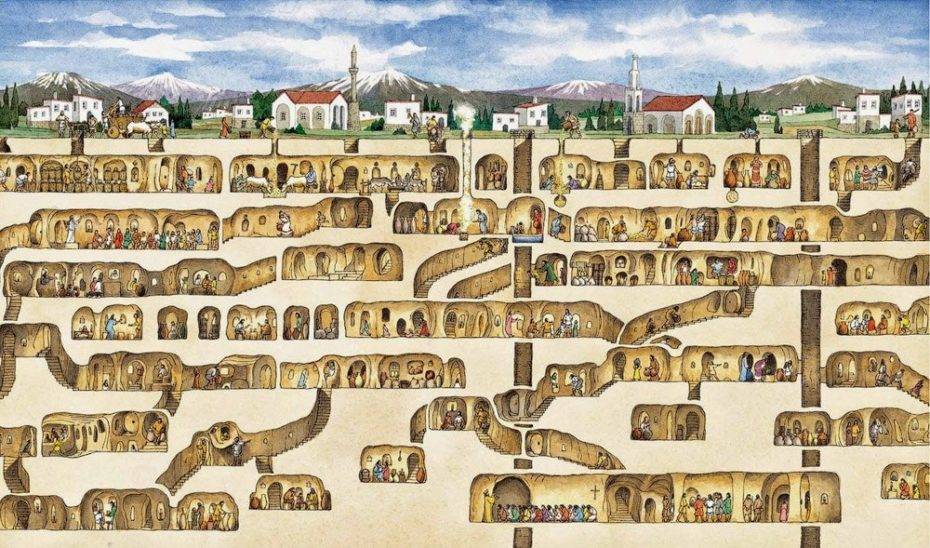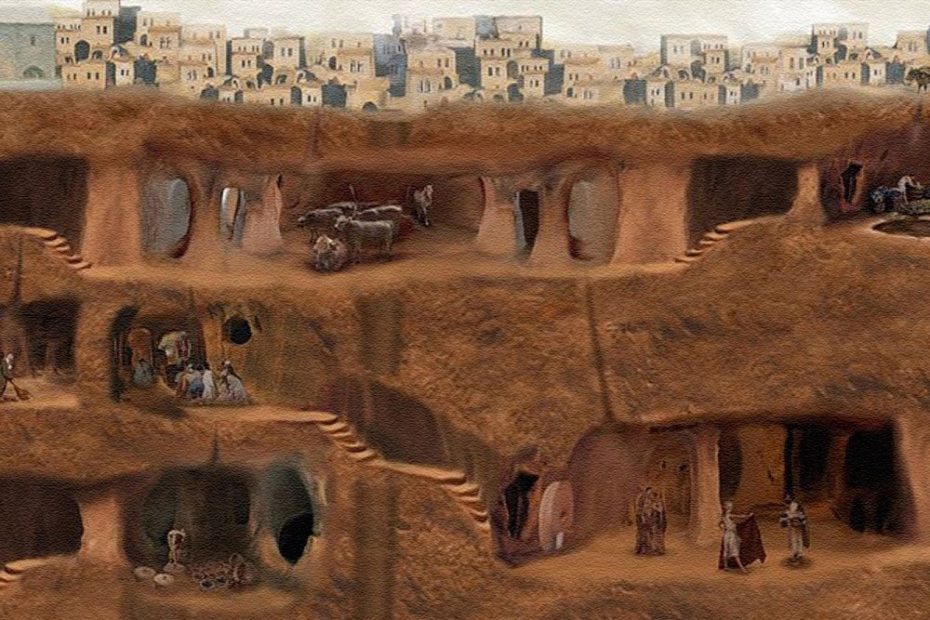 The last time the tunnels where in use was in the early 1900s when the Cappadocian Greeks would seek refuge in them to escape persecution. There have been artefacts found in these tunnels that date back to the Byzantine Empire.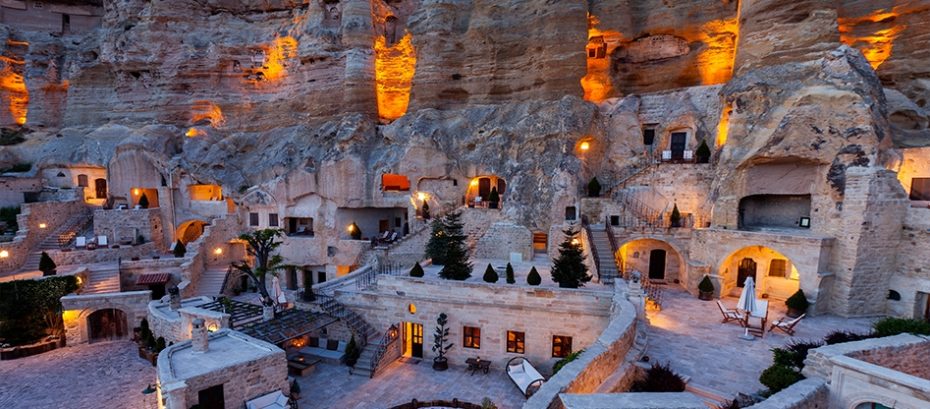 Cappadocia, the larger area around Derinkuyu is pickled with other cave clusters, many of which you can actually stay in. Yunak Evleri is a five-star luxury hotel built right into the volcanic-formed mountainous formations, featuring a combination of 7 cave houses with a total of 40 private cave rooms dating back to the 5th and 6th centuries and crowned with a 19th century Greek Mansion.
Not only is Derinkuyu an amazing site the visit, the people of Cappadocia are the most friendly, warm, and hospitable I've ever met in the world. With so many caves in the area carved out for habitation, it's very easy to believe that there are even more lost dwellings waiting to be discovered.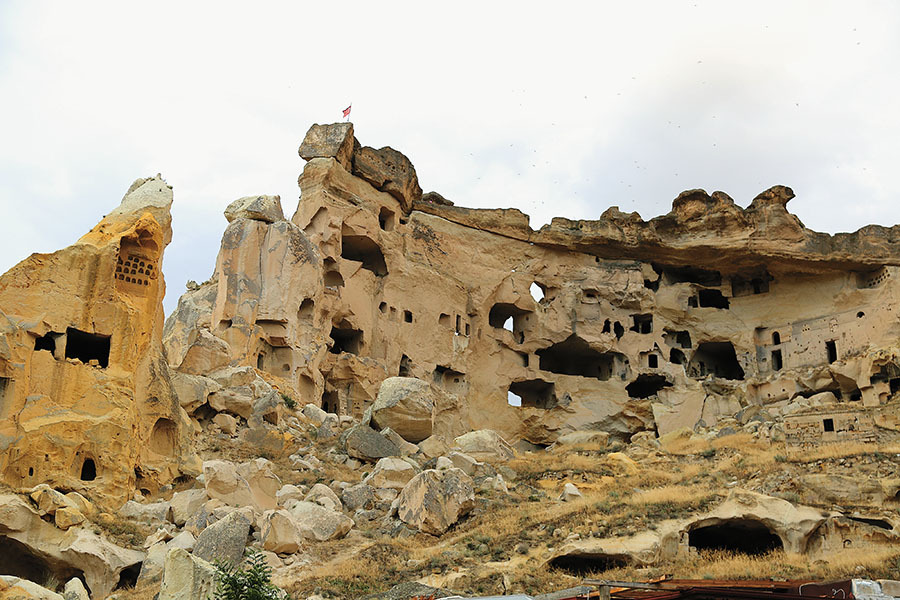 When the world settles down a bit, we highly recommend an archeology tour of Turkey. Need help planning your trip? Get in touch with the MessyNessyChic Travel Concierge, providing bespoke travelling advice; creating personalized itineraries and researching further off-grid & beyond.