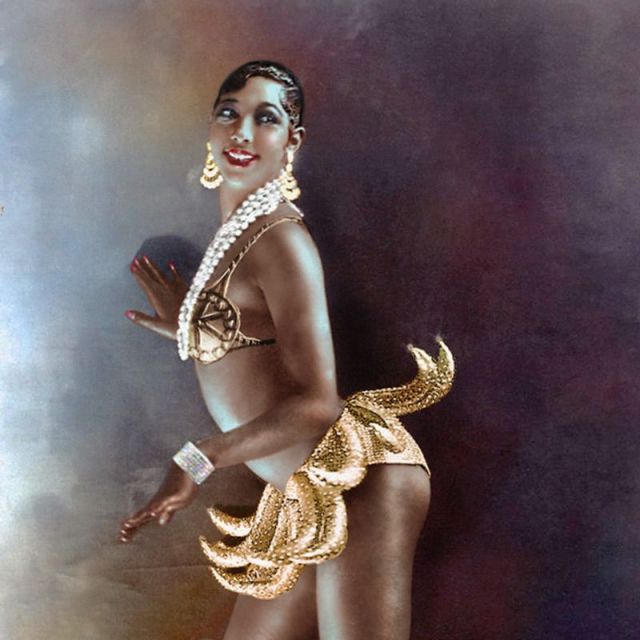 Despite being a daughter of St. Louis, MO, for many years Josephine Baker was a virtually unknown name to the average American. These days, as we have come to learn more about Black history and its figures, Ms. Baker has come to be regarded as one of the most dynamic and influential people in history, a fact that France, her beloved adopted country, has known for a century. After almost a decade of advocacy by her family, the French President, Emmanuel Marcon, has finally agreed to move Ms. Baker's remains to the Pantheon Mausoleum at the end of the month on November 30th, where French luminaries such as Victor Hugo, Voltaire and Marie Curie are among those buried. This will make Josephine the first Black woman to receive such an honour and only the sixth woman overall. It's just one in a lifetime of many firsts that Josephine Baker will have accomplished on her fascinating but tumultuous road to becoming an entertainment icon. So without further ado, a few things you probably didn't know about Ms. Baker ….
1. She was first married at 13 years old
Josephine Baker had an incredibly rough start in life. For starters, her true parentage is still unknown. Although Baker's estate officially identify vaudeville drummer Eddie Carson as her natural father, it's possible Josephine was fathered by a white man who impregnated her mother, Carrie McDonald, while she was employed as a maid in his home. Described as a child runaway, Josephine learned street smarts while playing in the railroad yards of Union Station in St. Louis. She went to work at eight years old as a live-in domestic for white families and was abused by her employers. By age twelve, Josephine had dropped out of school, and was sleeping in cardboard shelters in the slums, scavenging for food and making a living dancing on street corners. Unfortunately this made her a target for predators like one fifty year old patron of a bar she waitressed at. When Josephine was 13, they were married briefly for a year before word got back to Josephine's mother who removed her from the relationship. William Howard Baker was Josephine Baker's second husband, who she married at 15. At the time, he was a Pullman porter in Philadephia and Josephine was touring with the Dixie Steppers. They separated two years later, when Josephine left for Paris, but she continued to use his last name professionally for the rest of her life.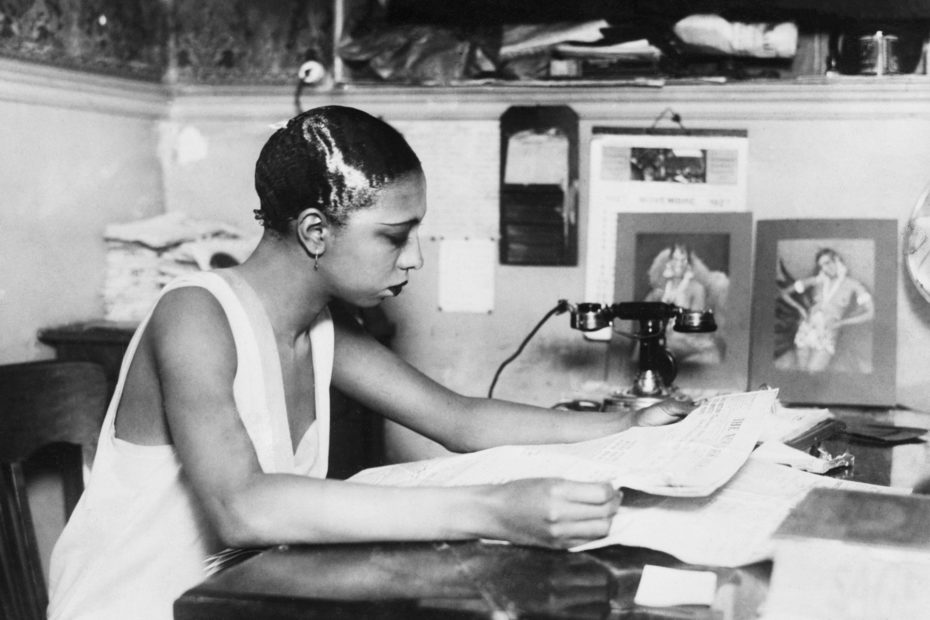 2. Josephine was a really good secret agent (and escaped a deadly dinner with the Nazis)
When French military officer, Jacques Abtey, approached Josephine to use her star status to become a spy for the French resistance, she gladly accepted the proposition. She told Abtey: "France made me what I am. The Parisians gave me their hearts, and I am ready to give them my life." Baker used her high status to gather intel and secrets that she would then hide within her sheet music. Concealed among the musical notes were other notes scrawled in invisible ink about German military strategies and troop movements. Customs officials were never the wiser. She would stitch secret messages into her underwear and important photographs into her dresses.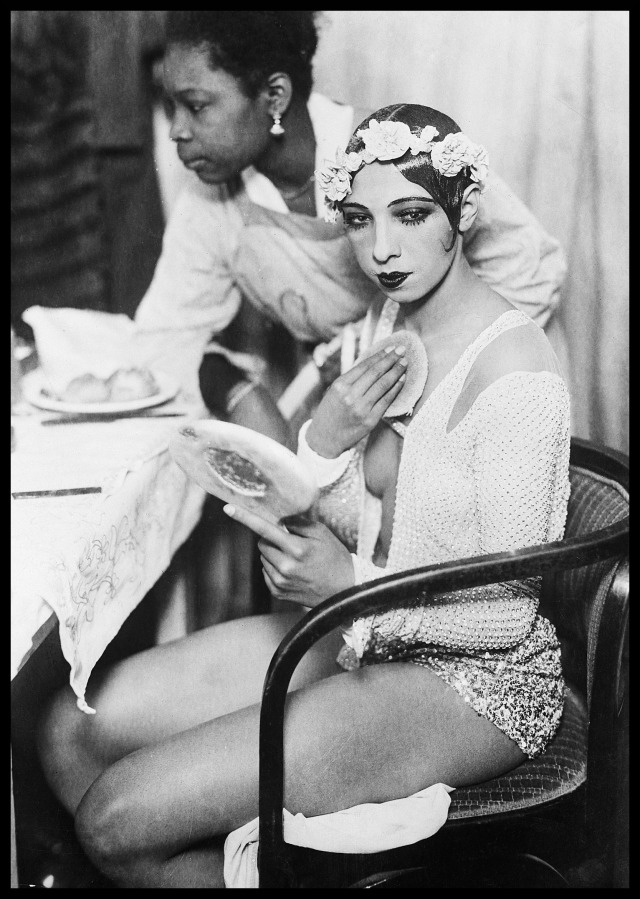 Josephine also used her profile to secure passports for Jewish citizens fleeing Nazi territory. But when she married a Jewish businessman, Jean Lion, she attracted the attention of Hermann Goering himself, who invited her to dinner in the Parisian townhouse the gestapo had confiscated from her. Planning her murder, he'd arranged to put cyanide in her fish. Forewarned, Josephine attempted to excuse herself as the fish was being served, but Goering allegedly grew suspicious and forced her to eat the fish at gunpoint, before finally allowing her to retire to the bathroom. Josephine managed to escape using the laundry chute, whereupon her fellow resistance members rushed her to a doctor and pumped her stomach. At the end of the war she received the Legion of Honor, a Croix de Guerre and the Rosette of the Resistance.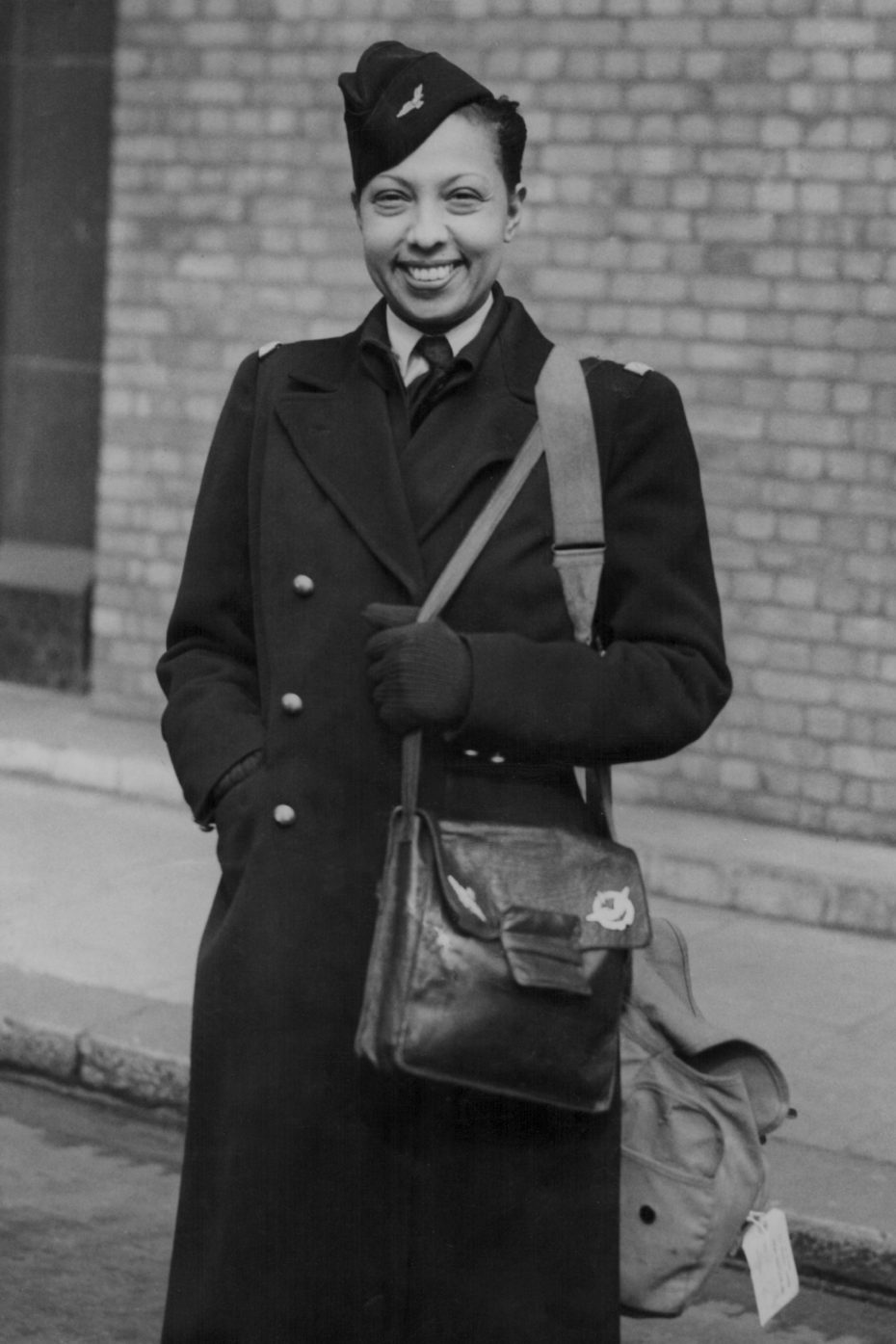 3. Josephine's Cheetah would terrorise her band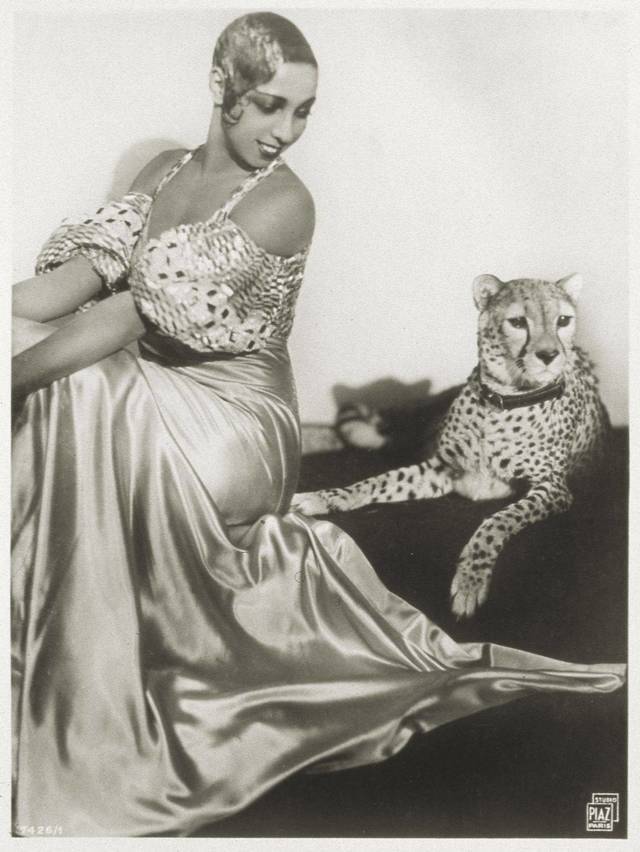 We've all seen the famous pictures of Josephine walking and posing with her precious pet cheetah, Chiquita. What many don't know, however, is that Chiquita was also a part of her act. To "spice up" her shows Josephine would allow Chiquita to roam free in to the orchestra pit; terrifying the musicians much to the amusement of the audience. The cheetah traveled the world with Baker, always riding in her car and sleeping in her bed. She was a devoted animal lover and also had a goat named Toutoute who lived in her dressing room at her nightclub, as well as a pet pig named Albert who lived in the club's kitchen and munched on food scraps.
4. Two Men once fought a duel for the diva's love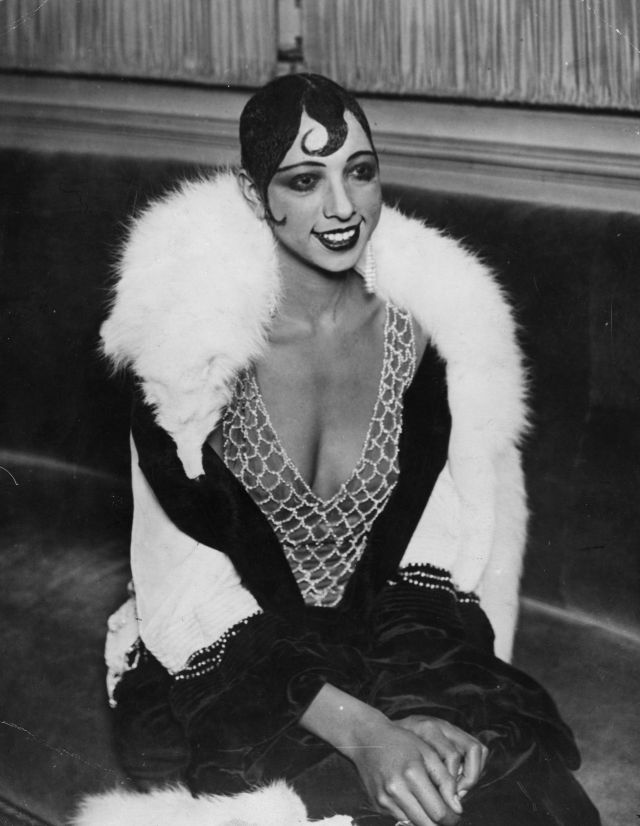 Josephine had many admirers, including Picasso, who she called a "funny little fat man." Hemingway called her "the most sensational woman anyone ever saw" and the author spent hours talking with her in Paris bars. She dated Sheiks and allegedly bedded the Crown Prince of Sweden on a bed shaped like a swan. Supposedly Baker received somewhere in the realm of over 1500 marriage proposals in her lifetime! During one of Baker's tours in Budapest, a Hungarian cavalry officer was showing a little too much admiration for Josephine, so much so, that her then-boyfriend and manager, the Italian "Count" Pepito, challenged his adversary to a sword-fighting duel. The showdown took place in a cemetery while Josephine watched from the sidelines, sitting atop a tombstone. She put a stop to the battle when the Count was injured and before guns were drawn.
And now for a brief intermission, here's Josephine in 1955, singing "J'ai Deux Amours" (I have two lovers):
5. She was Assumed dead during WWII
During her time working in Morocco for the resistance, Josephine suffered a miscarriage resulting in an infection. Her condition was so dire that the doctors had to perform a full hysterctomy. Following the operation, she fell ill with Peronitis and sepsis. The trauma her body endured left her so ravaged that eventually rumour spread that Josephine was presumed dead by the press. Langston Hughes even helped pen her obituary for Chicago Defender stating: "Baker was "as much a victim of Hitler as the soldiers who fall today in Africa fighting his armies. The Aryans drove Josephine away from her beloved Paris."
Josephine quickly set the record straight in an interview for The Afro-American when she stated: "There has been a slight error, I'm much too busy to die."
6. She almost took over from Martin Luther King to Lead the Civil Rights Movement
Josephine was one of the highest profile public figures involved in the American Civil Rights Movement. As an entertainer,  she boycotted segregated clubs and concert venues, arguing that if African-Americans could not attend her shows, she would not perform. She also traveled south and gave speeches at different historically black colleges and universities, while shrugging off threats from the Klu Klux Klan and publicly announcing that she was not afraid of them.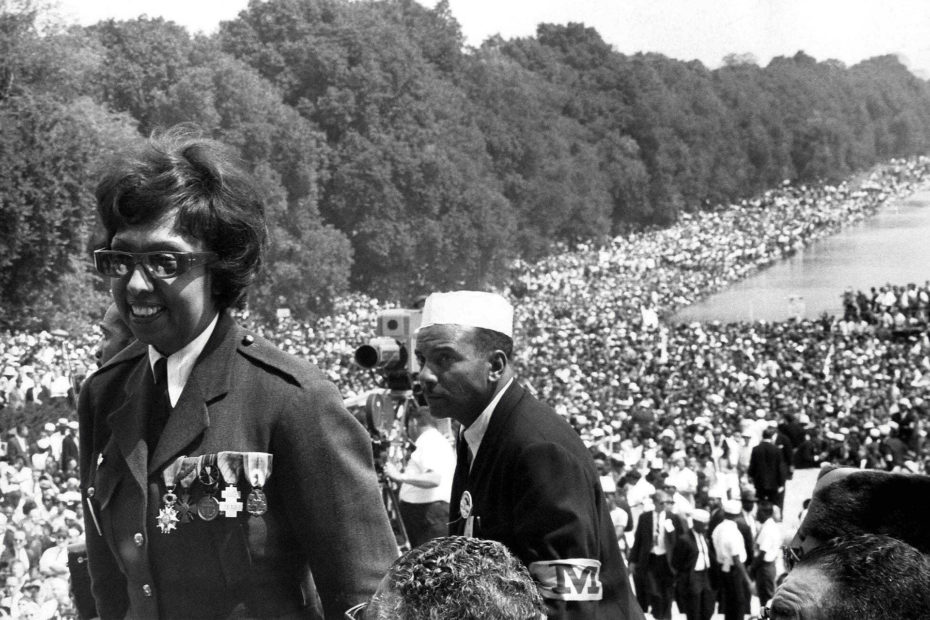 In 1963 she was the only official female speaker at the March on Washington alongside Dr. Martin Luther King Jr. Baker was so integral that following Dr. Martin Luther King Jr's death, his wife, Coretta Scott King, approached Josephine Baker about taking up the mantle in King's place. Josephine strongly considered the proposal for a while before turning it down. Stating: "My children are too young to lose their mother." Baker later wrote My Blood in Your Veins, a reflection on the injustice of racial discrimination.
7. From Sleeping in Cardboard Boxes to Sleeping in her own French Chateau…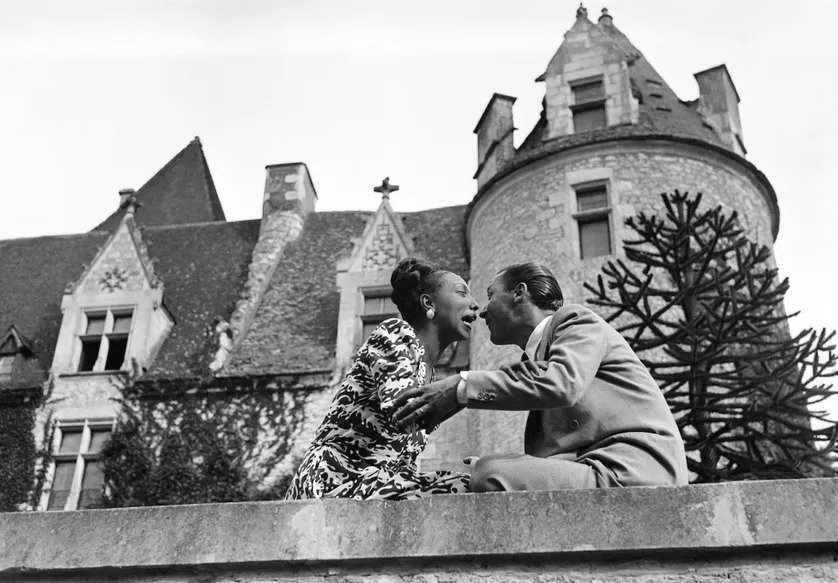 In 1947, Baker landed herself the Château des Milandes, where Louis XIV, the Sun King, had once spent the night. The chateau near Sarlat in the Dordogne is open to the public today as a museum, where some of her famous costumes, including the belt made of bananas is displayed.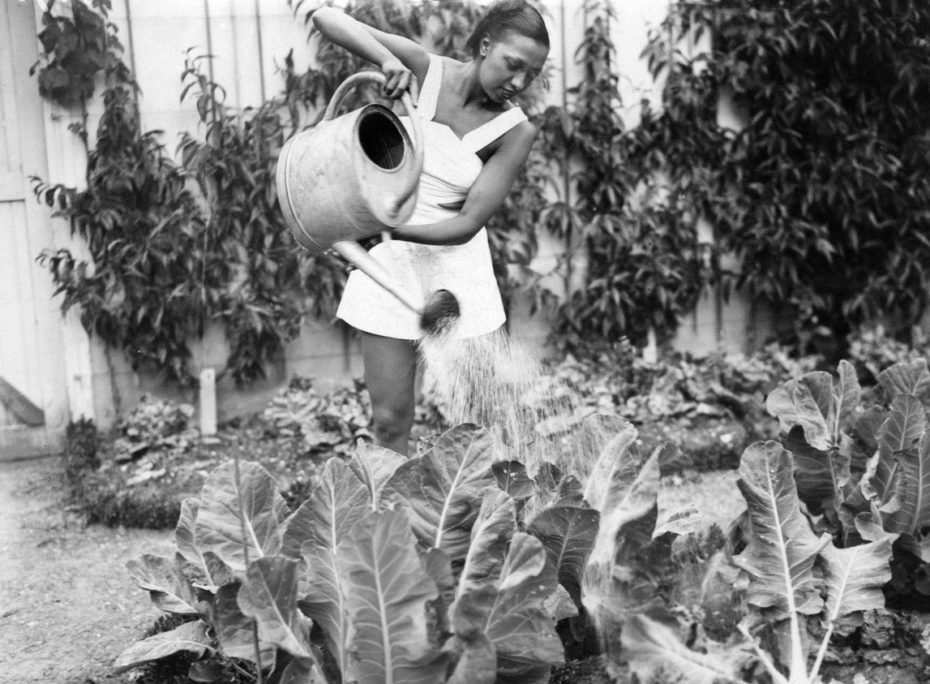 The icon fell in love with her "Sleeping Beauty" castle in the 1930s, began renting it in 1940 and jumped at the chance to purchase it after WWII and transform the Renaissance château into her dream utopia. She created her "Global Village" there and adopted 12 children from across the world (from Japan to Finland to Algeria to Peru) whom she referred to as her "rainbow tribe". Her plan was to demonstrate her family as a model to the world.
"I want to show people of colour that not all whites are cruel and mean," she said. "I will prove that human beings can respect each other if given the chance." In fact, the chateau was open to visitors as a sort of museum while Josephine was still living in it, featuring wax displays that showcased the highlights of her career. After all, Josephine had already lived many lives before even reaching middle age.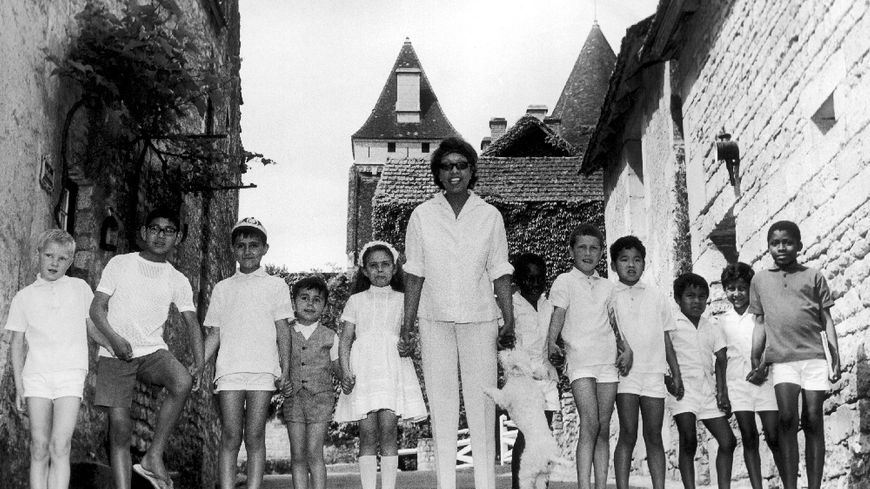 Sadly, Josephine was defrauded by unscrupulous contractors, which ultimately pushed her into heavy debt and lost her the Château. In 1964, despite appeals from her friend Brigitte Bardot to the people of France, Milandes was put up for auction and sold to the highest bidder. When Josephine learned that the new owner had put the property up for investment, she sensationally lay siege to the Château and barricaded herself in the kitchen. The new owner's henchmen booted her out of the property and she was taken to hospital. At the age of 62, Josephine settled in on the Côte d'Azur with the help of Princess Grace Kelly of Monaco, who had become close friends with Josephine after Kelly stormed out of a nightclub in NYC that Baker was denied entry because she was Black. Kelly was in attendance at Josephine's final show in 1975, along with Sophia Loren, which opened to standing ovation. Josephine passed in her sleep surrounded by the rave reviews of her final show. Some believe she died of happiness.