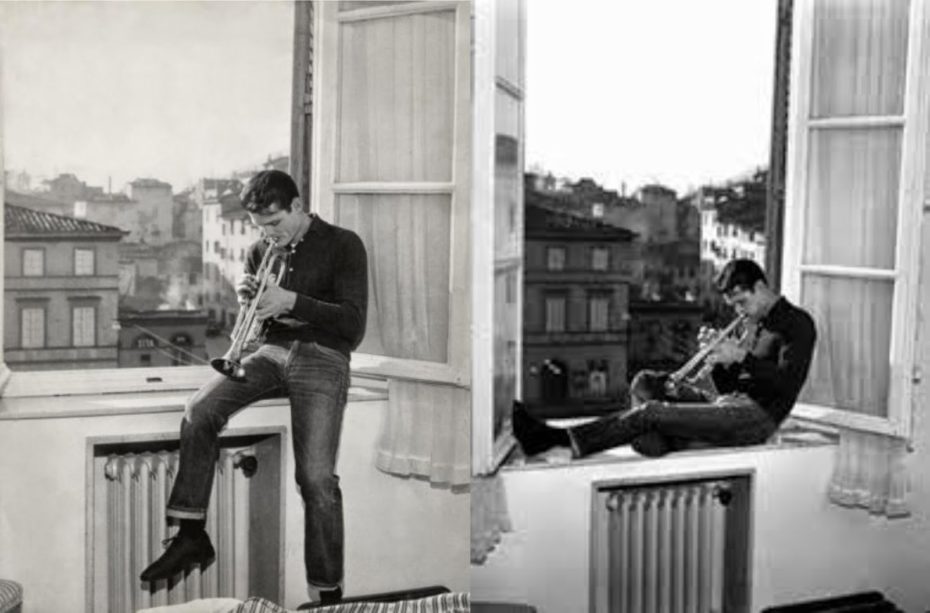 I got really into the sound of Chet Baker this summer. I went through all the albums; the live sessions from Paris that made me feel like I could be on the Left Bank back in 1960-something; the "lost tapes", the remastered classics and anything I could find with those smooth-as-butter vocals to get me through the day. But then, it occurred to me– I had no idea who the person was behind the voice (or the trumpet). When you listen to the artist's iconic rendition of "My Funny Valentine", it could easily be a woman, and Nina Simone certainly had a deeper voice. It seemed to me that the name "Chet Baker" is a familiar one we think we all know, at the tip of our tongues, and yet the story, is far less known. So today I decided to find out, who was Chet Baker, and what happened that made our memory of this jazz icon so murky?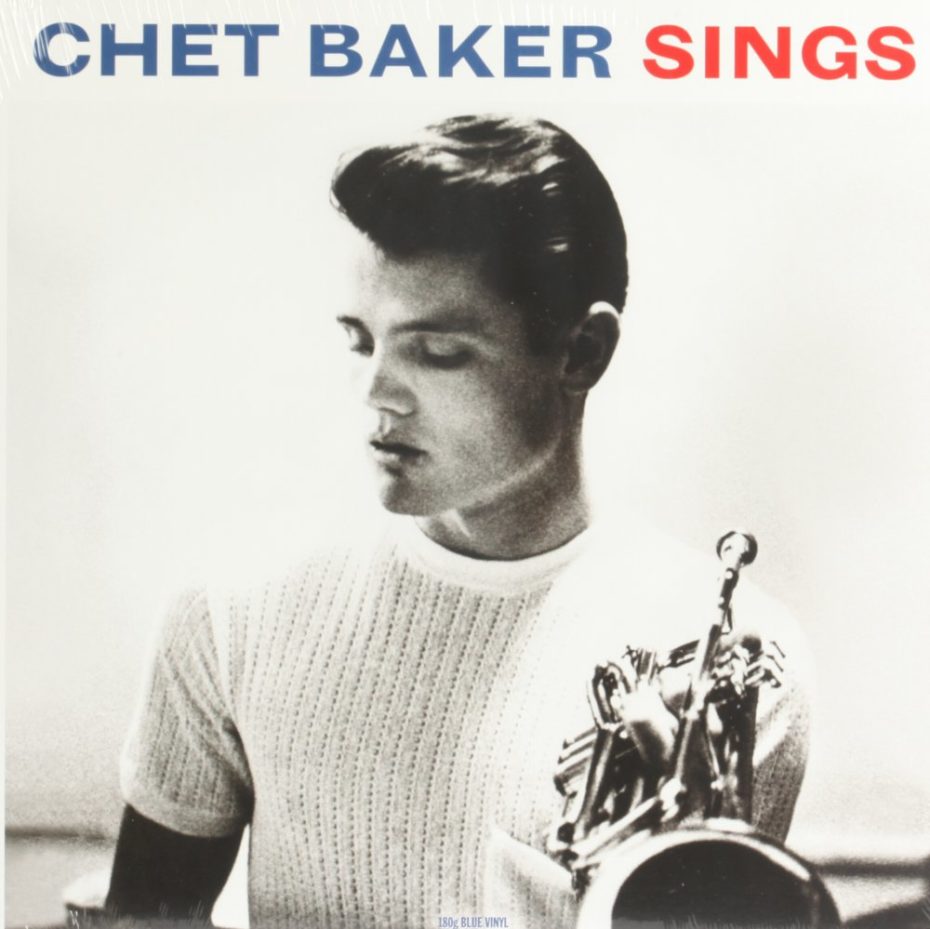 Chet Baker was born in farm country, Oklahoma, 1929, and the tale of a "James Dean, Sinatra, and Bix, rolled into one" starts out light. He came from a family of musicians, but the first of the Bakers to make a career out of his talent. His mother a pianist who worked in a perfume factory, his father a guitarist who had to quit music for a regular job during the Great Depression.
Baker got his start playing on the West Coast with the Gerry Mulligan Quartet, led by an American saxophonist best known for playing in a light and airy tone, known as "cool jazz".  Together, they performed a rendition of a 1930s show tune, "My Funny Valentine", with solo vocals by Baker, which became a hit and would be associated with him for the rest of his career.
Upon hearing Chet play for the first time, saxophonist Charlie Parker called his friends Dizzie Gillespe and Miles Davis to tell them: "This little white cat out here is going to give you trouble".
When Baker's bandmate Mulligan went to prison on drug charges, Baker continued on his career path, forming a new quartet and releasing popular albums, beating out the likes of Miles Davis at prestigious jazz awards and being named top jazz vocalist by numerous music publications. 
He was an icon of West coast jazz when Hollywood came calling in the mid 1950s. Studio heads saw potential in Baker's chiseled "James Dean" features, and in the fall of 1955, he made his acting debut in the film Hell's Horizon. He was offered a studio contract, but decided against a movie career, deciding instead to go on the road for an 8 month tour in Europe. 
In 1959, Chet was arrested in Pisa, Italy and jailed for drug possession. He'd begun using heroin in the early 1950s according to his musical director, Russ Freeman and had been known to regularly pawn his instruments to get his fix.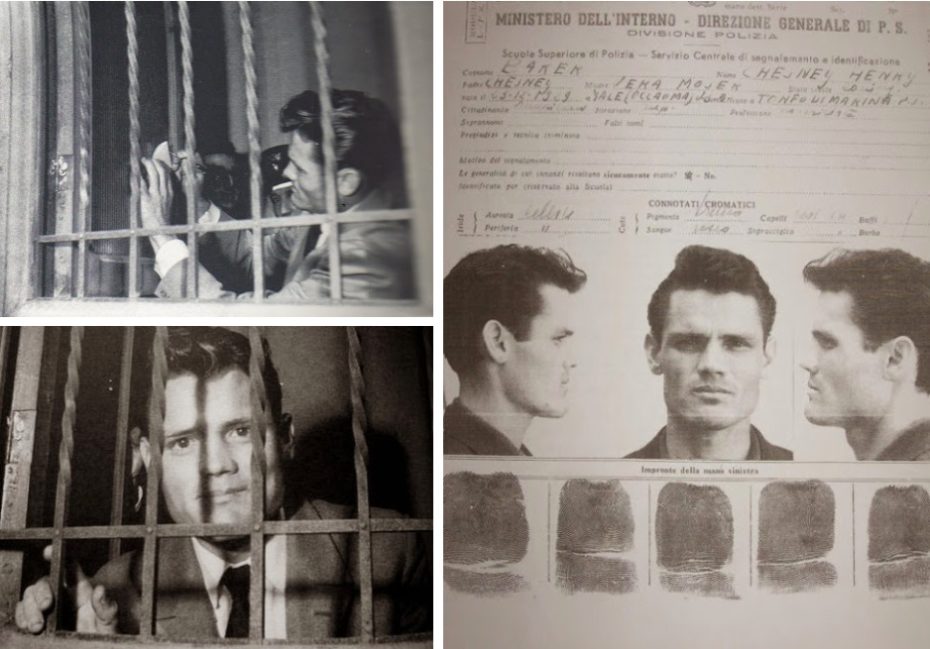 Arrests for drug-related offences became more frequent in the 1960s and in 1966, Chet was badly beaten in a drug deal gone wrong in a restaurant parking lot in Sausalito, California. The injuries to his mouth and teeth left him unable to play the trumpet. Devastated by the loss of his embouchure, Baker spiralled into a depression and unable to play gigs, ended up working at a gas station. 
It was Dizzie Gillespe, legendary American trumpeter, who helped Baker gradually regain his skills and set him on the comeback trail by arranging some gigs in New York City during the early 1970s. After a reunion with Gerry Mulligan at Carnegie Hall, Chet returned to Europe in 1975 where he continued to play alongside the industry's greatest musicians, while living as a nomad, unable or unwilling to get off drugs.
Although this was considered to be his most prolific era as a recording artist, Baker was a shadow of his former self. His angel-faced Hollywood looks were gone, replaced by ghostly eyes and leathered skin.
Two weeks after one of his most critically-acclaimed live performances in 1988, Chet Baker opened the window of his second-floor hotel room in Amsterdam and ended his life.
"You don't know what love is, until you've learned the meaning of the blues, until you've loved a love you've had to lose."
Chet Baker
An Academy Award-nominated 1988 documentary about Baker, Let's Get Lost, by fashion photographer Bruce Weber, portrays him as a cultural icon of the 1950s, but juxtaposes this with his later image as a drug addict. He is portrayed by Ethan Hawke in the 2015 film Born to Be Blue. 
And now I know his story, that otherworldly voice will move me even more.
You can find out what else I'm listening to on the daily with my Spotify playlist, "Sounds of the MNC HQ".