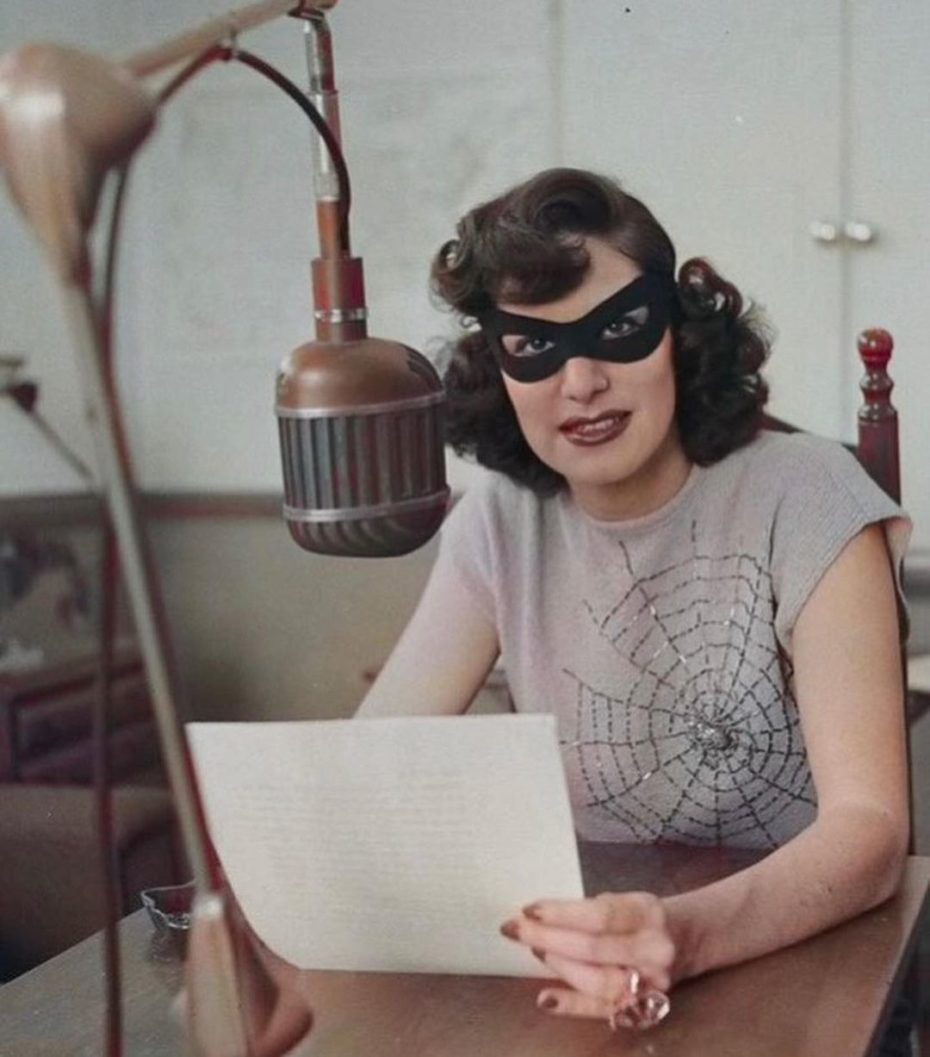 "Sweetie, no matter what anyone says, I love you better than anybody in the whole world," whispered Jean King over the nation's airwaves. She was the virtual girlfriend to everyman during the golden age of radio in the late 1940s and developed a cult following as a sultry-voiced siren. Long before we could live out entire relationships online, Lonesome Gal was a simulated lover to her devoted listeners, broadcasting her sweet nothings over 50 stations across the United States.
A native of Dallas, Texas, the band leader (and one-time winner of a beauty contest) had tried to make it big in Hollywood, but returned to the Midwest after failing to become a screen actress, garnering only a few B film roles and acting in the Tarzan series. So she turned to a much smaller market: she pitched a 15-minute "Lonesome Gal" series to WING radio station in Dayton, Ohio, and immediately found an audience of "lonesome boys."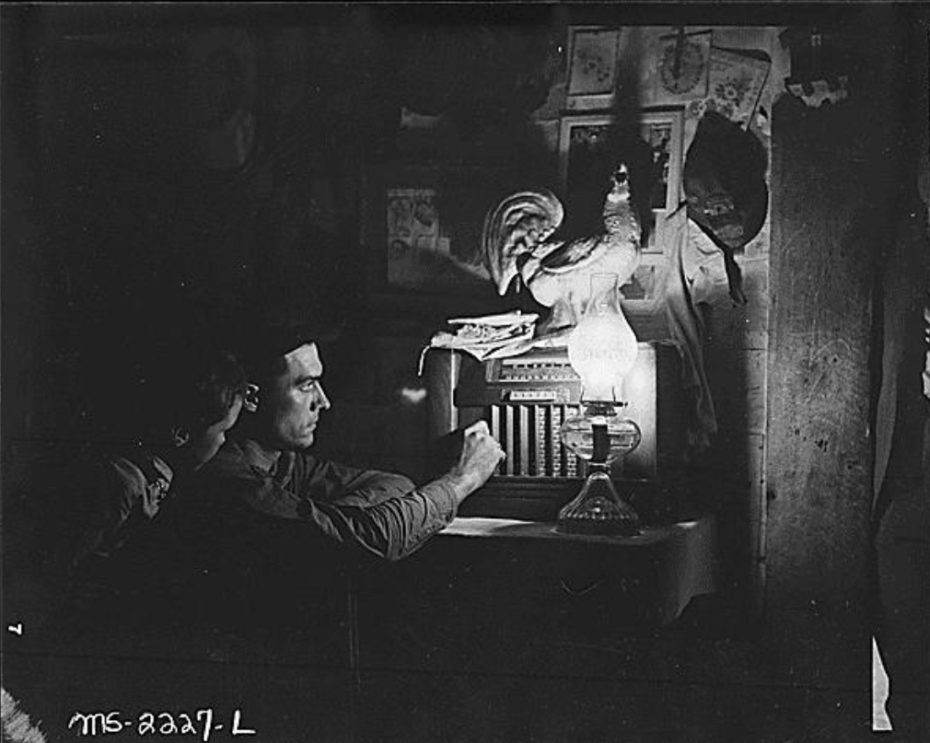 At night, she would take on the "Lonesome Gal" role between jazz and other romantic music. She spoke in first person, allowing her fans to imagine she was their paramour, with King referring to them with pet names like "angel," "dreamboat" and "sweetie." She often opened the show by setting the mood, telling her listener to get comfy and sit beside her, "forgetting everything for a while besides us."
She wore a black mask over her eyes for publicity photos (to keep her anonymity in case she met any overzealous fans) and kept her real name secret for the first few years of the program. King was far from the only radio personality harnessing her sexuality (take World War II "audio pin-up girl" Martha Wilkerson, who rallied the troops on G.I. Jive). But King was the first to recognize the solitude of many young men, and she provided comfort that was arguably just as therapeutic as romantic. She said that she was inspired by her own loneliness living in Dayton.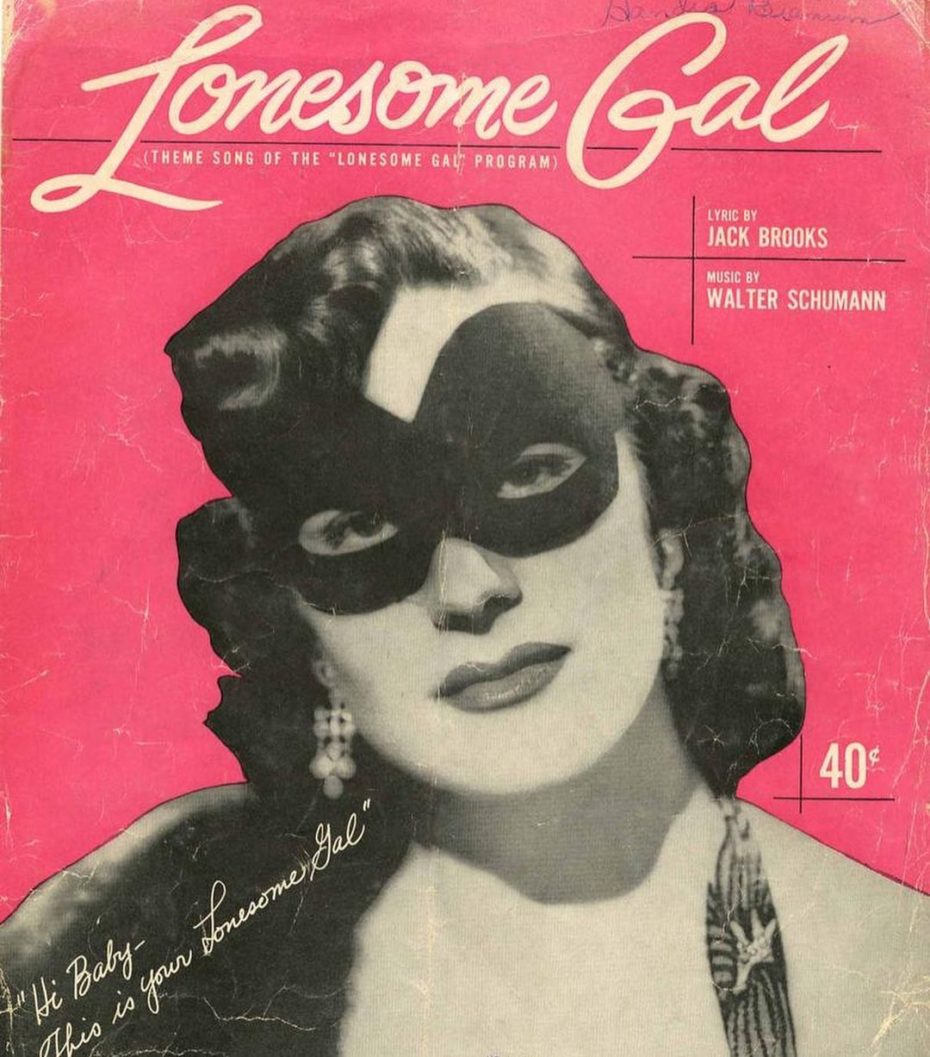 As writer and radio host Kurt Andersen said in an episode of the radio show Studio 360 about King, "Her seductive monologues, frequently framed with '50s makeout music, were aimed not at the strong and handsome, the clever and well-spoken, but to shy wallflowers who could put whatever face to the voice they wanted."
After two years, "Lonesome Gal" had gotten so popular that she moved back to Los Angeles. At that point, she took in an annual income in the six figures and would interject episodes with ad copy for beer and tobacco companies.
An early social media influencer of sorts, she would often try to sell her "lonesome boys" a product during her broadcasts. "​​Muffin", she would say, "I hope you don't mind my watching you so closely sometimes. Honestly I can't help it. You have the most wonderful face and you seem to enjoy life so much. I find it very hard to turn my eyes away from you, especially when you're enjoying your pipe full of that rich, mellow Bond Street tobacco."
Alas, the lonesome girl was not so lonesome herself. Her radio producer husband, Bill Rousseau, brought the show to over 50 other cities and she received thousands of fan letters, including, not surprisingly, many marriage proposals. At her peak, she was recording approximately 300 programs a week for different markets. She also released her sultry theme song, "Lonesome Gal," as a single.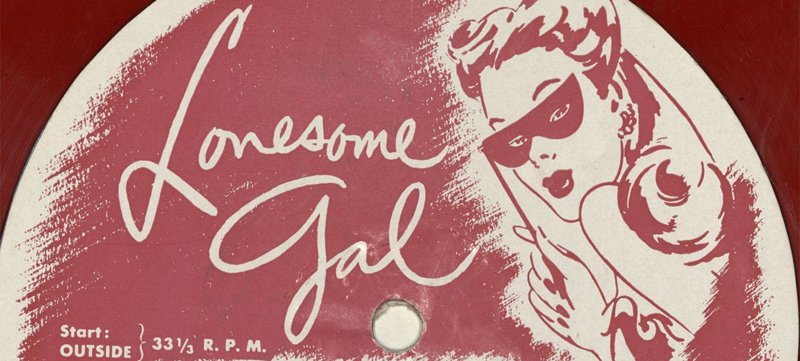 But her work appealing to any (and every) man didn't come easy. She was almost a one-woman show, with just one engineer to play the dreamy lounge music that interspersed her romantic musings. Working 12-hour days, she would personalize episodes for different areas by adding in local landmarks and references. As the Los Angeles Times reported in her obituary, "She had to research the various communities in which she was heard, spending hours writing to chambers of commerce and other civic groups for geographic and demographic details."
Arguably also a pioneer or ASMR, she even built a $5,000 home studio, installing a microphone that was so sensitive it would "pick up each wisp of her breath and every sugary nuance of her voice," as Time magazine wrote. In the same 1950 profile on her, the then 32-year-old King said, "I'm not a person: I'm a symbol. These guys think of me as their gal—lonely, like them; and wanting affection, like them."
When asked about the sexual content of her show, she downplayed its erotic nature: "I never say more than 'I'd like to kiss you on the end of the nose'—something impersonal like that. I might tell a guy how nice it would be to spend a weekend in a small and charming hotel — but I always add: 'If we were married.'"
King died of a heart attack at the age of 76 in 1993. While most episodes of "Lonesome Gal" have been lost, some are still available on YouTube and archive.org, for your listening pleasure. And so, in the immortal voice of the Lonesome Gal, let's give her the final word. Here's how she ended one episode called "To Each His Own." She lamented, "Well isn't it awful? I no sooner get started that I have to stop. But there's always tomorrow and you'll know I'll be right here waiting for you to come back to me."