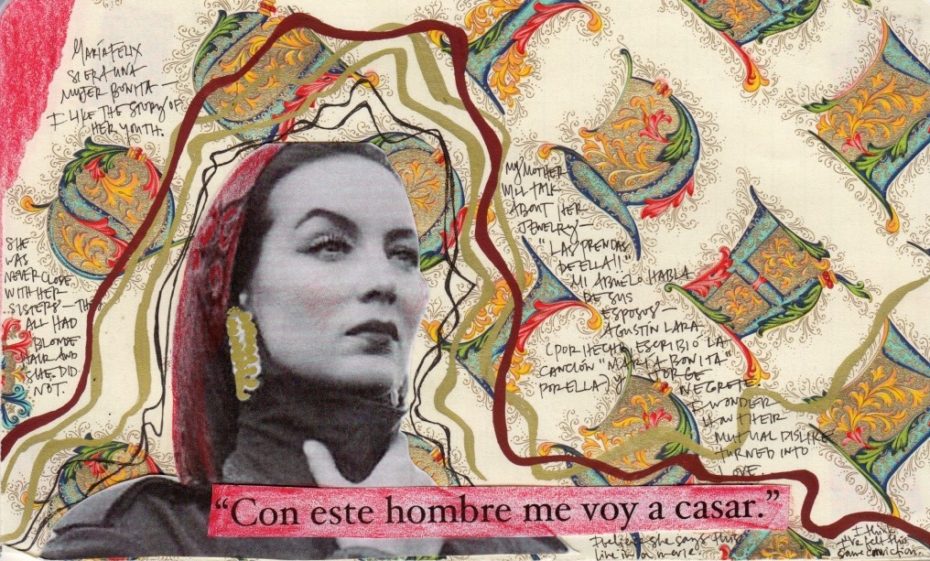 The phrase 'femme fatale' must have been invented for 'La Doña' – diva of the golden age of Mexican cinema, María Félix. Strong-willed, outspoken, controversial and drop-dead gorgeous, her life story is that of a movie script, an escapee from desperate and humble beginnings, teenage beauty queen, silver screen actress with multiple marriages and even more bisexual love affairs, not to mention one particularly high profile ménage à trois that got her wrapped up in the tangled sheets of Frida Kahlo and Diego Rivera's famously fiery relationship.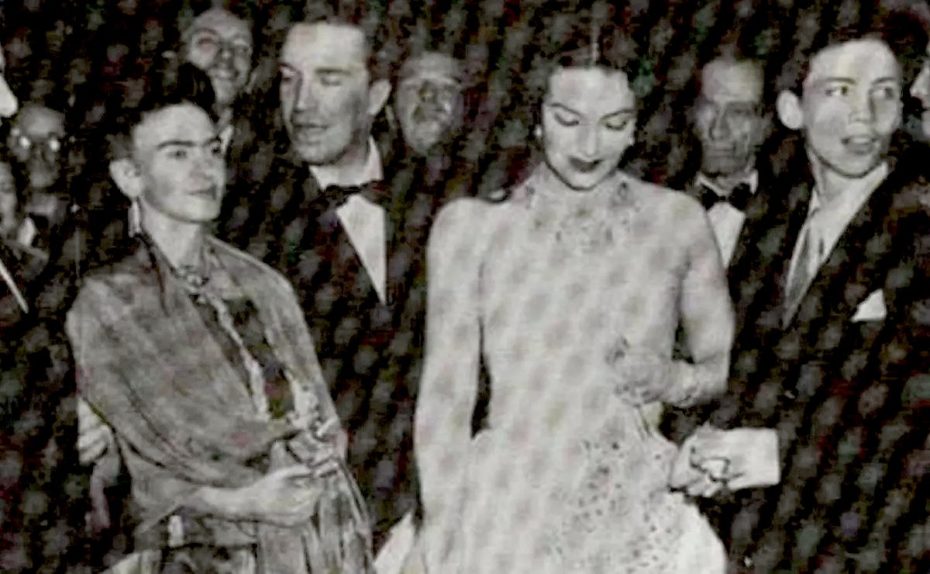 Not just the volcanically hot Latina actress, María was also the painterly muse to the likes of Leonora Carrington, Remedios Varo and Frida Kahlo's beau, Diego Riviera amongst others. The fashion industry also claimed her as their sweetheart. In 1984, she was named one of the best dressed women in the world by the Italian Chamber of Fashion and the French Federation of Couture. Widely considered "the most beautiful face in the history of Mexican cinema", her beauty was indeed unrivalled – that inimitable raised right eyebrow and beauty mark, the smouldering dark eyes, flowing glossy black locks, pouting full lips and irresistible hourglass figure – no creative eye could resist.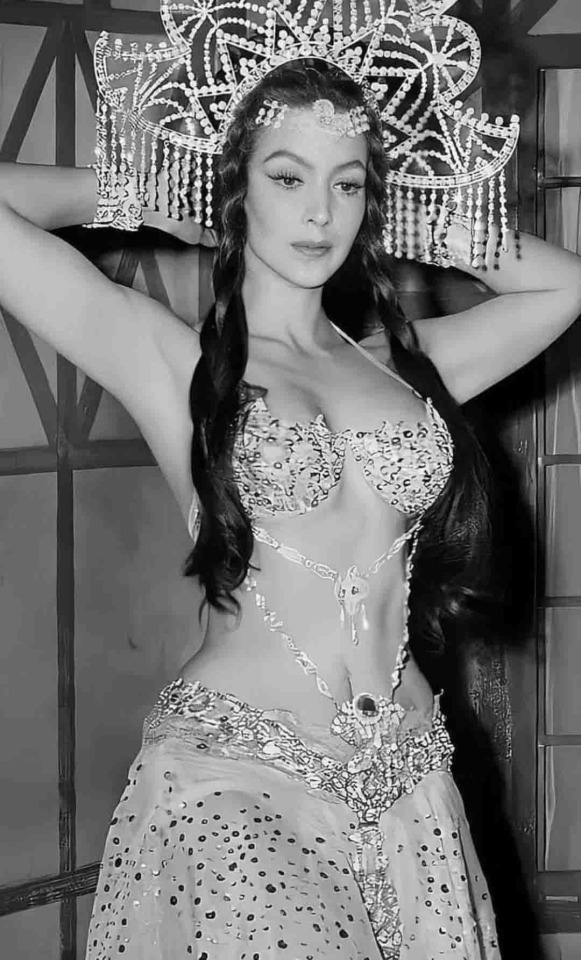 María Félix met Diego Rivera in 1947 while she was filming Río Escondid. Instantly there was a close friendship with both the odd and unkempt Diego and the gorgeous but long-suffering Frida. Félix stayed with the couple for days at a time in their blue Coyoacan home, Casa Azul in Mexico City. Lovestruck Diego insisted on painting María's portrait. He wanted her to pose naked, but she was having none of it. When the finished work was revealed, María was mightily offended and in her inimitable and brutally honest manner she called it 'muy malo" (very bad). She later had the painting amended to cover her body.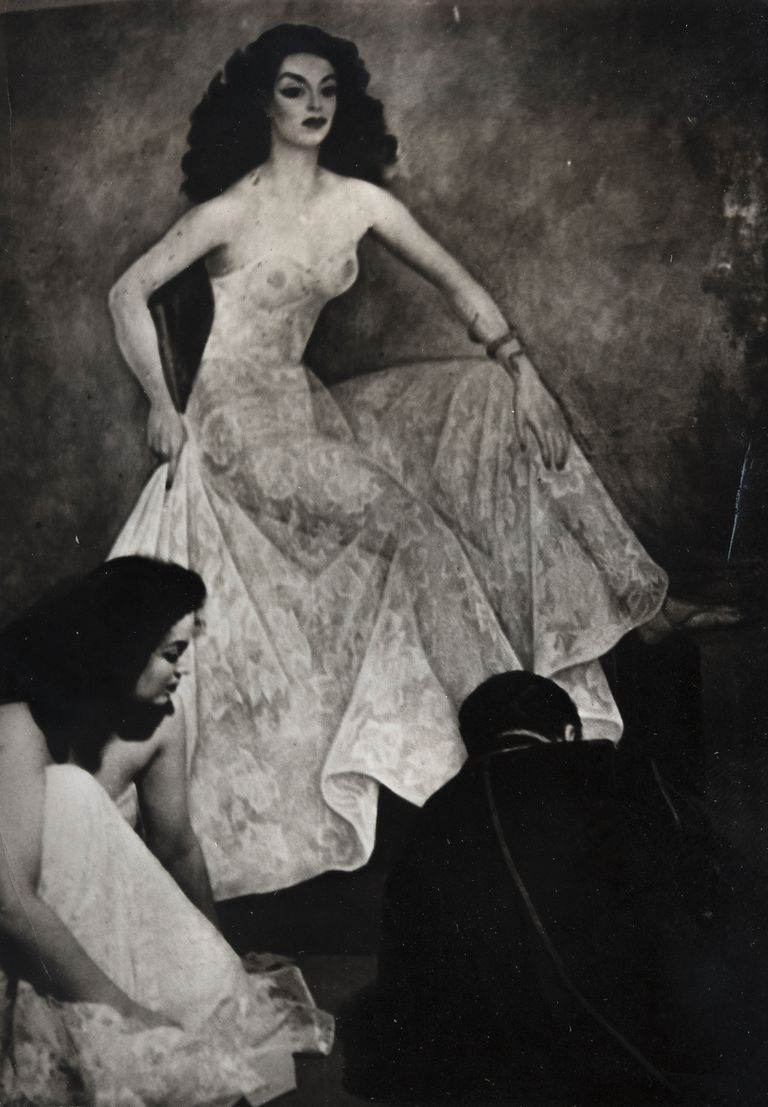 "I've never liked Rivera's painting" she said. "I wanted him to paint me Tehuana, but he said it was very vulgar, so he painted me as he wanted … naked, because he was very much in love with me. Later, Diego wanted that portrait for an exhibition in Fine Arts, but since I did not lend it to him, he stopped talking to me for more than a year." She hated the painting and sold it to a Juan Gabriel for 15 million pesos, never allowing the rejected Rivera to exhibit it. Rivera produced other portraits of María. One in charcoal of the diva, 'Madre Mexicana', was successfully auctioned for $325,000 in 2007.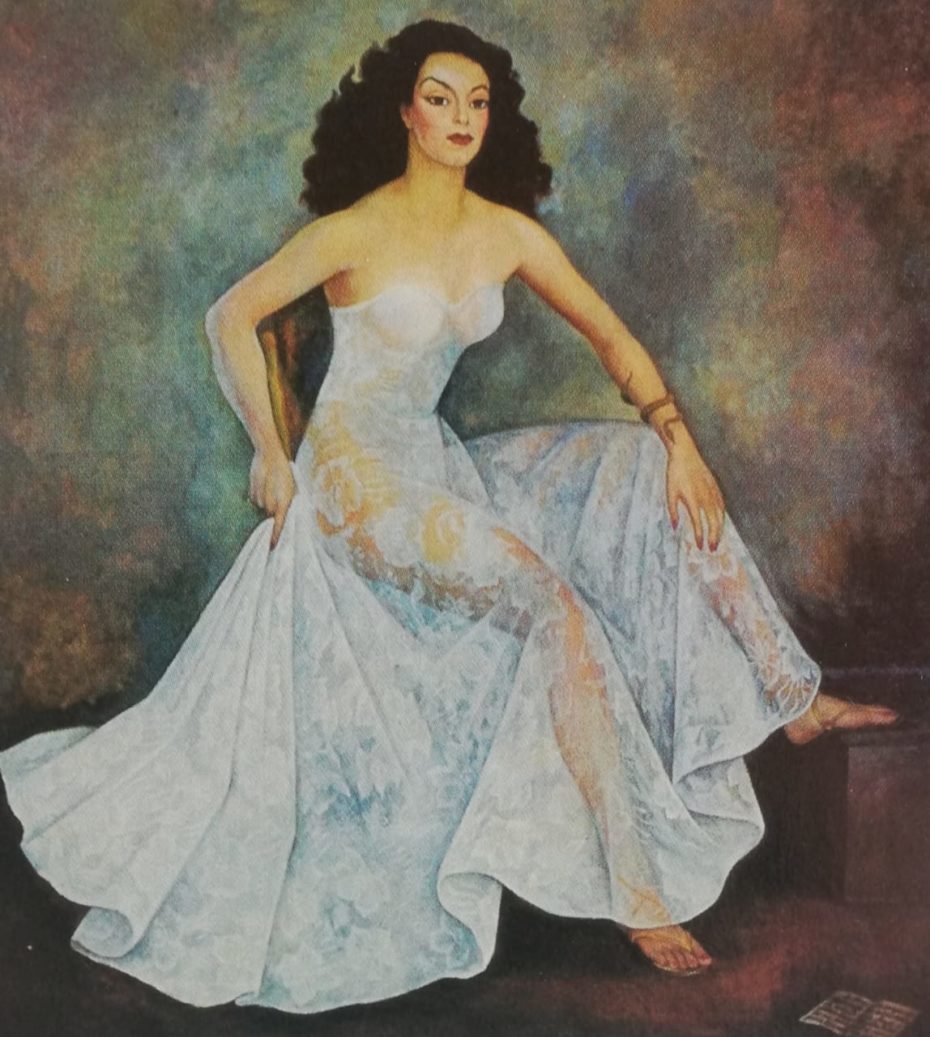 In his lovelorn state, Diego had written to María asking her to marry him. Frida, in failing health, cunning and heartbroken, tried to get back at her cheating husband with a counter move in which she allegedly also proposed to María by letter, but whatever happened or was planned between the three of them, María Félix took to her grave. Despite the numerous letters to her other (and female) lovers, there is no surviving evidence to link Frida and Maria romantically. "I loved Frida as much as I loved Diego," Félix later opened up. "She was intelligent, funny, lépera like herself. She bore her sorrows outwardly very well but I noticed that she was suffering a lot, I remember her being physically discarded in those devices but with high spirits."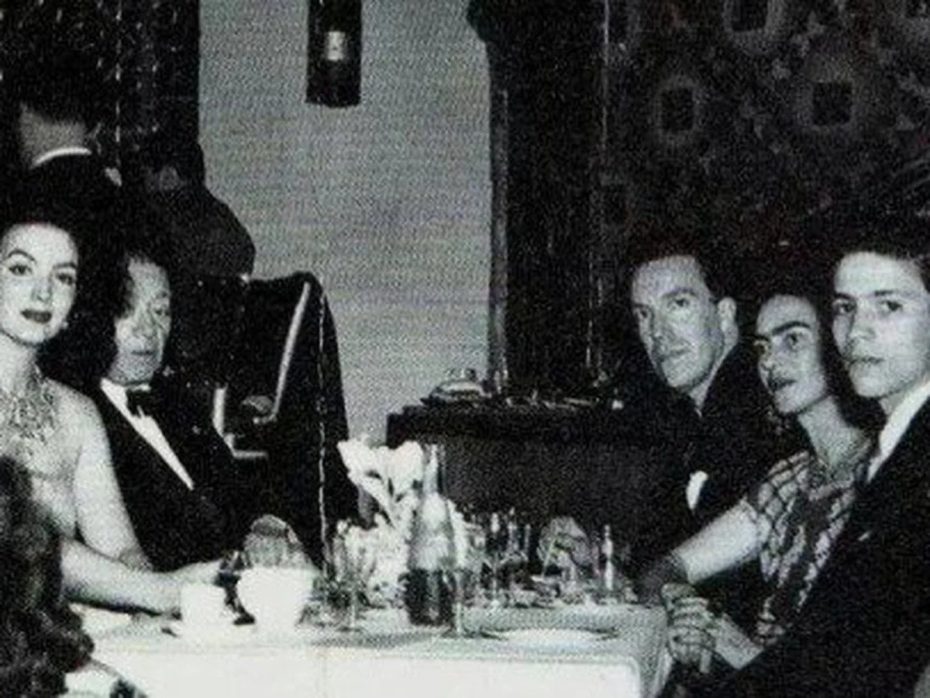 Wherever María Félix went, drama usually followed. After a chance meeting with filmmaker Fernando Palacios, she was steered in the direction of the Metro-Goldwyn-Mayer studios in Hollywood. Stubborn, headstrong and patriotic though, María insisted she wanted to make a Mexican movie instead and made her silver screen debut in 1943 in El peñón de las Animas opposite leading heartthrob of the Mexican Golden Age Jorge Negrete, spectacularly snatching the role from under the nose of his then girlfriend. A passionate relationship followed between María and Jorge and they tied the knot in 1952, her second marriage, but it ended cruelly one year later when Negrete died of hepatitis.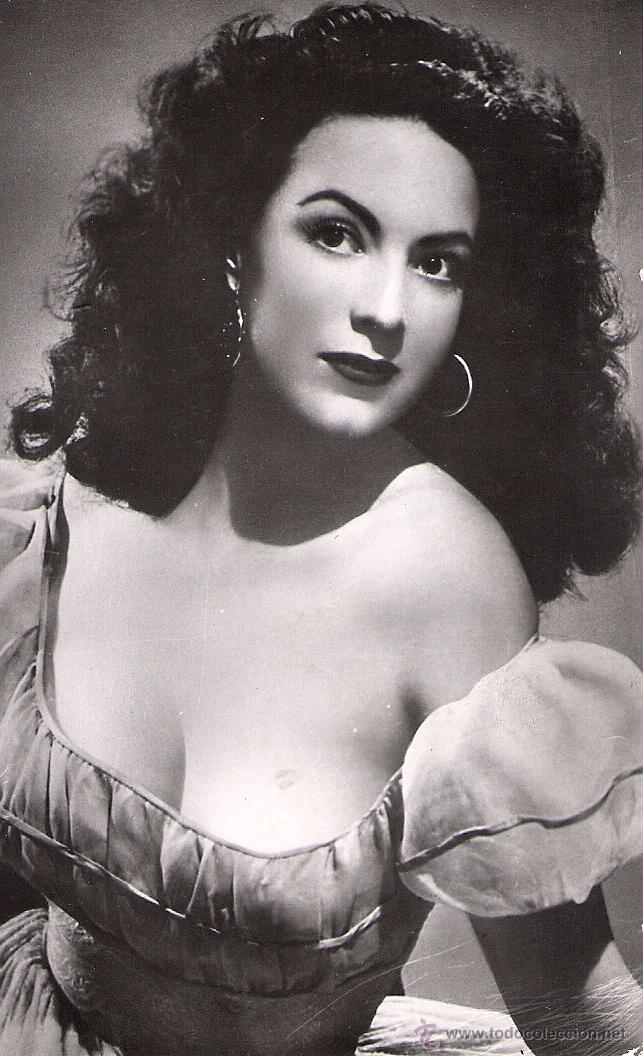 Félix appeared in a whopping 47 films in her native Mexico but doggedly kept declining Hollywood roles, recognising that she would be used to suit any kind of role that required a darker skin tone or "exotic" looks. She famously passed on starring opposite Humphrey Bogart in The Barefoot Contessa (Ava Gardner ended up with the part) and The Legend of Lylah Clare (Kim Novak got the role). The Mexican historical soap La Constitución (1971) was María Félix's last professional acting job.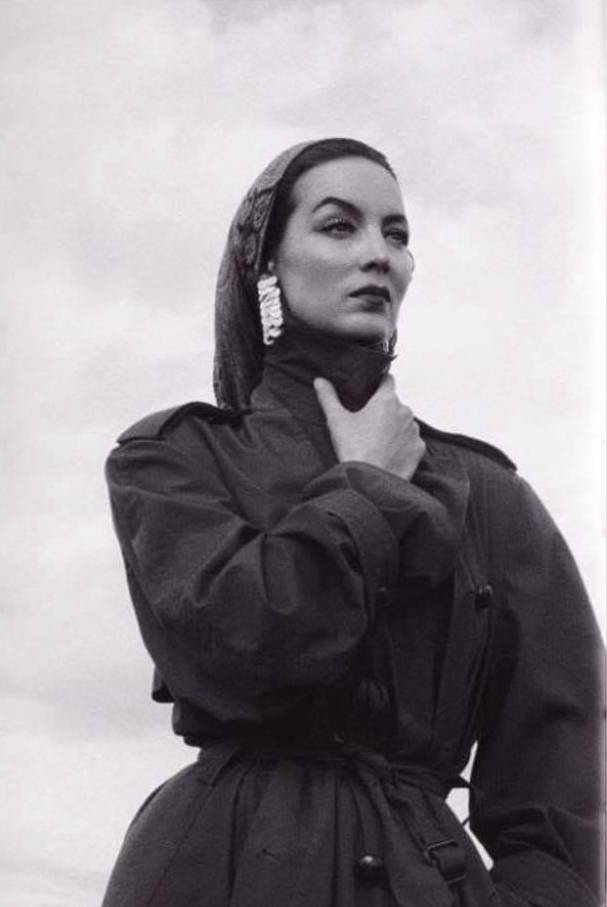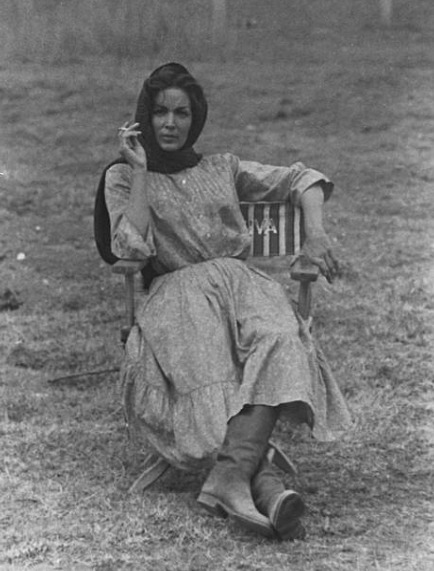 "An original woman is not someone that doesn't imitate someone, but the one that nobody can imitate", she once said. The web is littered with great Maria Felix quotes. She also famously said, "an ex is not worth more than a few days of tears" and "I might be one more woman in your life, but you are one less man in mine." Between husbands 1 and 2, she was rumoured to also have sneaked in a snappy 2 month marriage in between to a musician. She enjoyed flings with a slew of famous men, such as Mexican aviation entrepreneur Jorge Pasquel, Spanish bullfighter Luis Miguel Dominguin and Argentinian actor Carlos Thompson. She almost married Thompson but cancelled days before the wedding claiming it's 'lust' and not 'love'!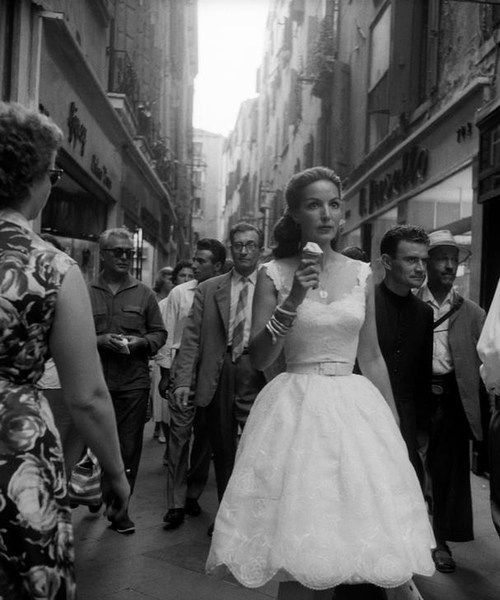 In Paris, the sexually-charged surrealist painter Leonor Fini introduced her to Jean-Paul Sartre's secretary, writer Jean Cau, with whom she had a brief fling. From 1950 onwards, she courted cabaret director Suzanne Baulé ('Frede'), and the two women lived together in the Hotel George-V. This passionate relationship was captured in Fini's painting of a plant with two flowers – María and Frede's faces. Their affair was volatile, plagued by jealousy, a lawsuit, alleged theft and interrupted by María's marriage to Jorge Negrete in 1953 back in Mexico. Negrete died 11 months after the wedding and Félix's then-controversial choice to wear trousers at his funeral caused a huge scandal, sending her back to Europe for cover.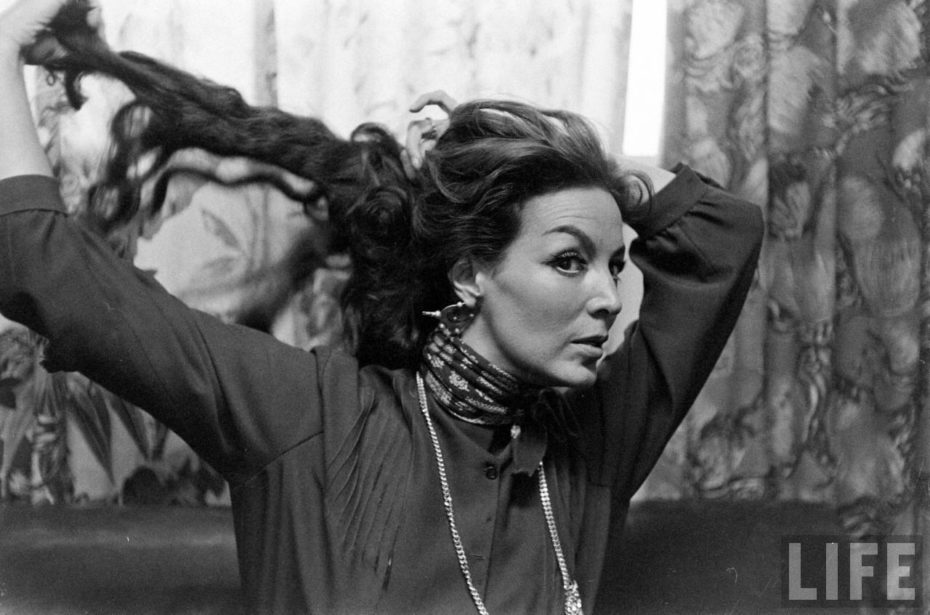 Her most enduring marriage was with her fourth husband (1956–1974), a Romanian-born French banker Alexander Berger. While with Berger she suffered a miscarriage. During this time, in the 1970s she built her famous home, La Casa de las Tortugas, an opulent and vast towering Spanish palace cascading down a steep hillside at the town of Cuernavaca, south of Mexico City. Berger died shortly after María's mother, plunging her into a deep depression which she tried to overcome with a new, equestrian passion that would see her through the next decade. Her final romance was with Russian-French painter Antoine Tzapoff. She stated, "I don't know if he's the man who has most loved me, but he's who has loved me better."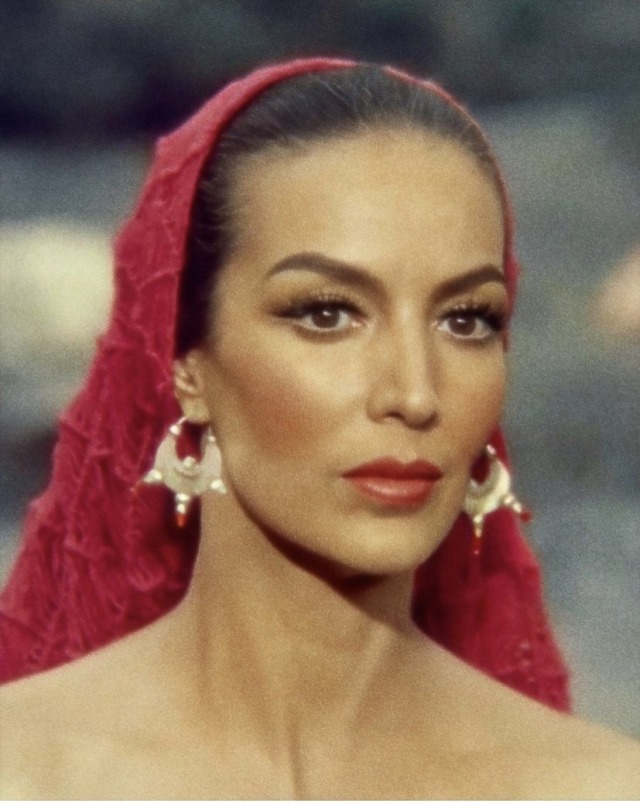 It wasn't just Diego Rivera and Frida Kahlo who fell under her spell, she was muse to artists like José Clemente Orozco, novelists and playwrights like Jean Cocteau, Renato Leduc, and Carlos Fuentes, and musicians like Juan Gabriel and Francis Cabrel. As for films, she traversed meticulously and deliberately from one silver screen role to the next – and boy, was she the quintessential drama queen. Throughout her illustrious career she was stubbornly unwavering in her chosen path, seldom swayed by the opinions of famous creatives or the public. In fact, it was simply her way or no way. She entirely lived by her own rules.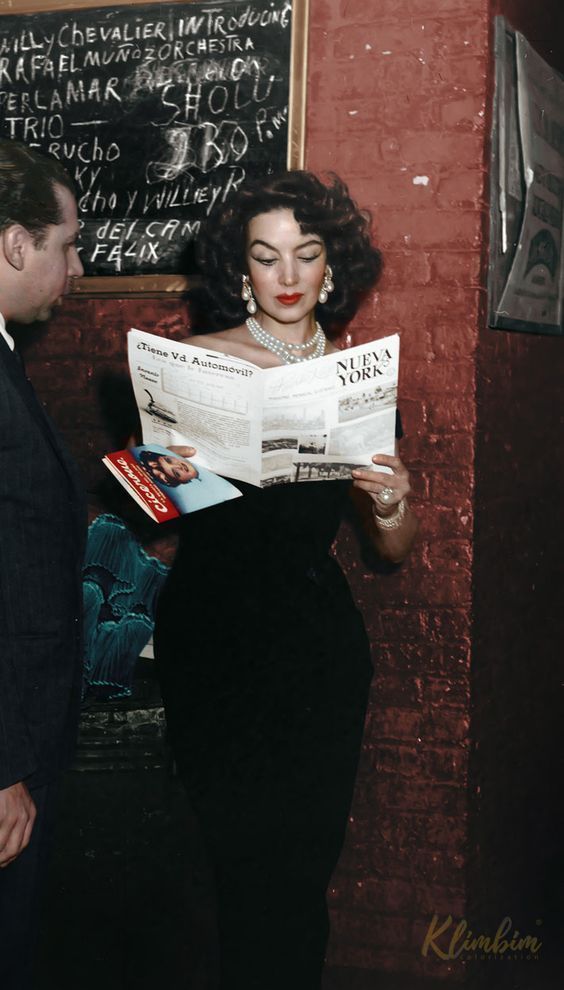 Although María Félix started in her local Mexican cinema, her influence on cinema, art, music and fashion travelled far and wide and today she's regarded as a hugely influential female voice in international film. María Félix's legacy lives on in 2022 on the silver screen too: Baby Driver actress Eiza González is slated to star in a biopic about the famed Mexican actress telling a story that starts from humble beginnings in the rough northern town of Sonora to calling the president of Mexico her friend, from being intimately linked to the Frida-and-Diego duo to being awarded France's highest cultural award, the Legion d'honneur. The film, like the life of María Félix, is said to be a sweeping tale of love, loss, Mexican culture, religion, acceptance, womanhood and fame, not unlike the beloved Mexican telenovela.