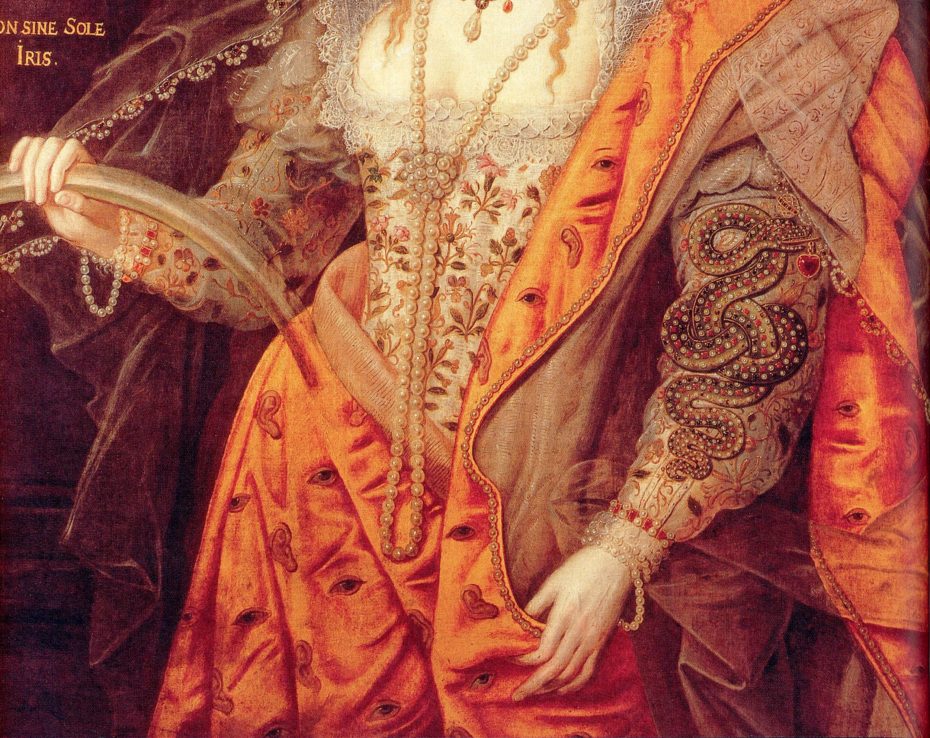 Just look at the details on that dress. Seriously, zoom in! Fashion trends have always been cyclical, and the latest inspiration may be coming from the '90s, the 1590s that is. The Tutor period marked not only a time of economic prosperity but also developments in the arts, notably in fashion and textiles. The French may lay claim to haute couture (we wrote about France's folkwear influences in high fashion), but the Brits and a few other European powers of this period mastered a level of craftsmanship that today's fashion houses only very rarely achieve. More than anything, clothes were a way to express one's status, but this didn't mean they couldn't be avant-garde before we even knew what avant-garde was.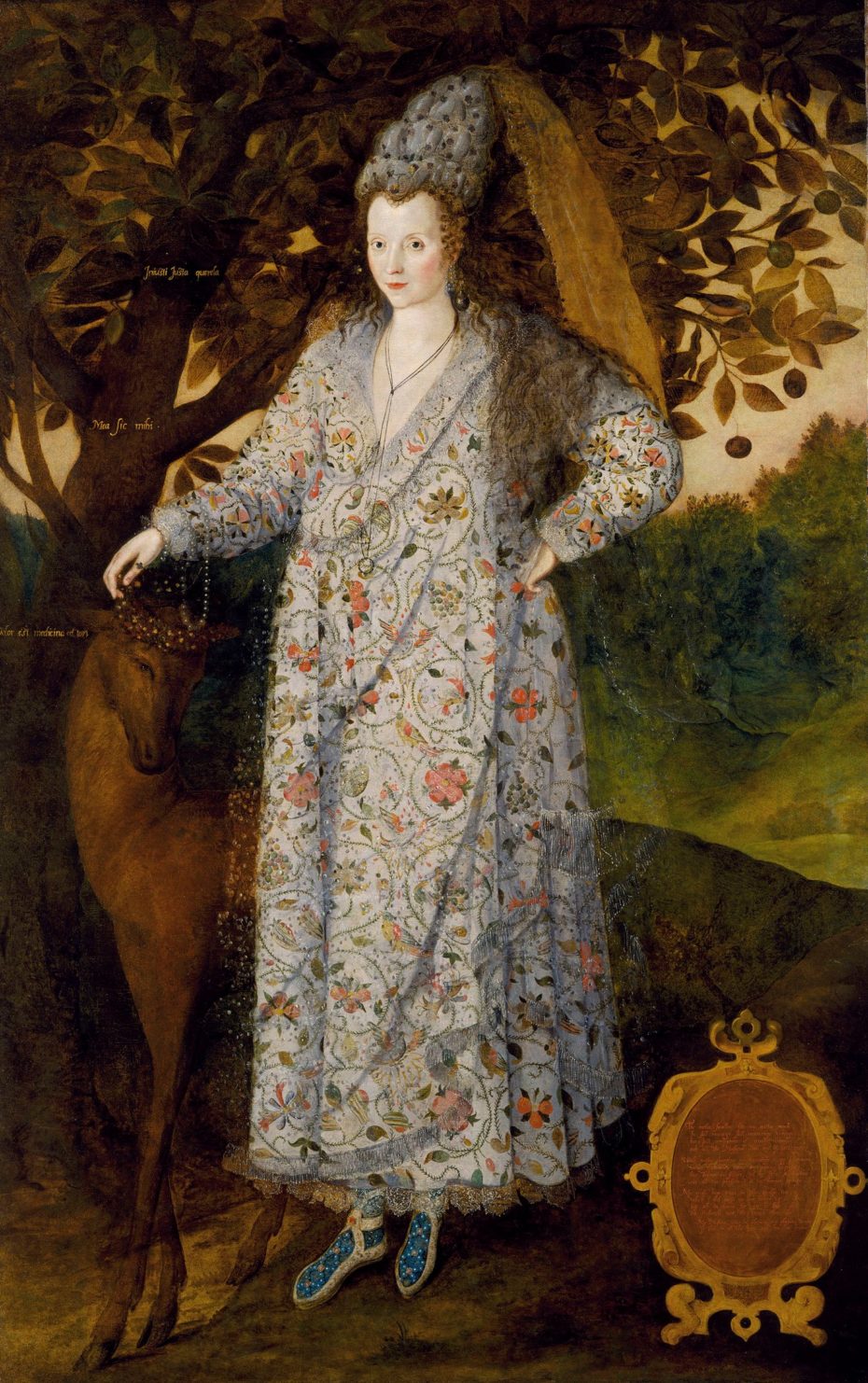 They don't make them like they used to is one of the most overused expressions, but the voluminous and decorative gowns of this late Medieval period set an elevated standard in fashion for both men and women. Henry VIII of England competed with French King Francis I to host the most opulent royal court. There was also a strong rival in Charles V, the king of Spain, Naples and Sicily, who benefited from the rise in the gold and silver trade with the New World. In fact, the adoption of Spanish court style (like intricate Spanish blackwork lace using black thread and hoop skirts) in the rest of Europe was seen as a way of showing allegiance with Charles V, particularly after the arrival of Catherine of Aragon, King Henry VIII's first wife, to England.
Fashion then, as its still now, was political. As Eleri Lynn, the author of Tudor Fashion, told Tudor Times, "Henry VII used dress to bolster his claim to the throne and project a status that many doubted that he had a right to, spending millions of pounds in today's money on a new wardrobe in the days after the Battle of Bosworth. Katherine of Aragon and Anne Boleyn used dress as a weapon in their rivalry for Henry VIII, arguing over who should make Henry's shirts, who should claim the Queen's jewels and who should dress most regally."
In fact, the king strictly regimented society based on which ranks could wear rich fabrics, with certain purple clothes and silks reserved just for him and his direct family. The poorer classes were limited in the amounts and costs of materials they were allowed to use.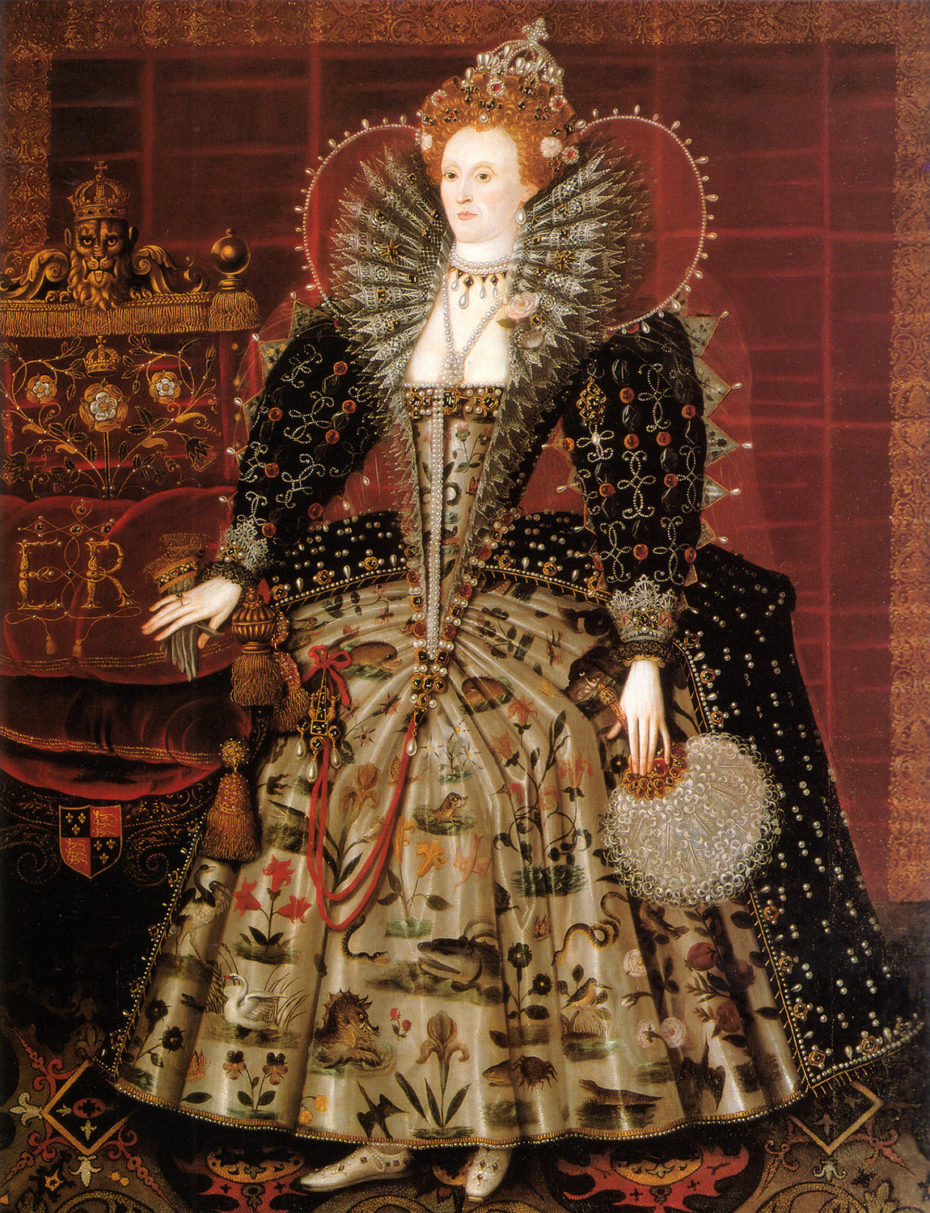 Over the course of the Tudor era, Women's gowns went from being high-waisted to settling at the natural waist (popular in Spain at the time) and came into a V-shaped point. This body shape was obtained by the use of stays, a full-boned bodice, often worn under a garment along with a kirtle (undergown), usually a linen smock. In France and England, gowns with square necks and a decorative panel called a forepart were the rage and displayed the front of the kirtle or hoop skirt. Sleeves were also an important element, first elaborately cuffed and then growing into a trumpet style (tight on the upper arm and then flaring out) and finally full round sleeves.
Headdresses were the major fashion accessory, including gable hoods, named so because they resembled the gable of a house. A gable hood included decorative side panels called lappets and a veil in the back. The French version, which was associated with King Henry VIII's second wife Anne Boleyn, was less conservative, revealing the front of the hair. (The style became so associated with Anne Boleyn that after her execution, they briefly went out of fashion.) Also popular was the ruff, otherwise known as a millstone collar, that evolved from the ruffle of fabric at a shirt's neck. It was worn by women, men and children and expanded in size during the 16th century. They were often dyed different colors during a starching process that allowed them to be set into elaborate folded shapes. To hold a small purse or prayer book, women wore chain or fabric girdles at the waist.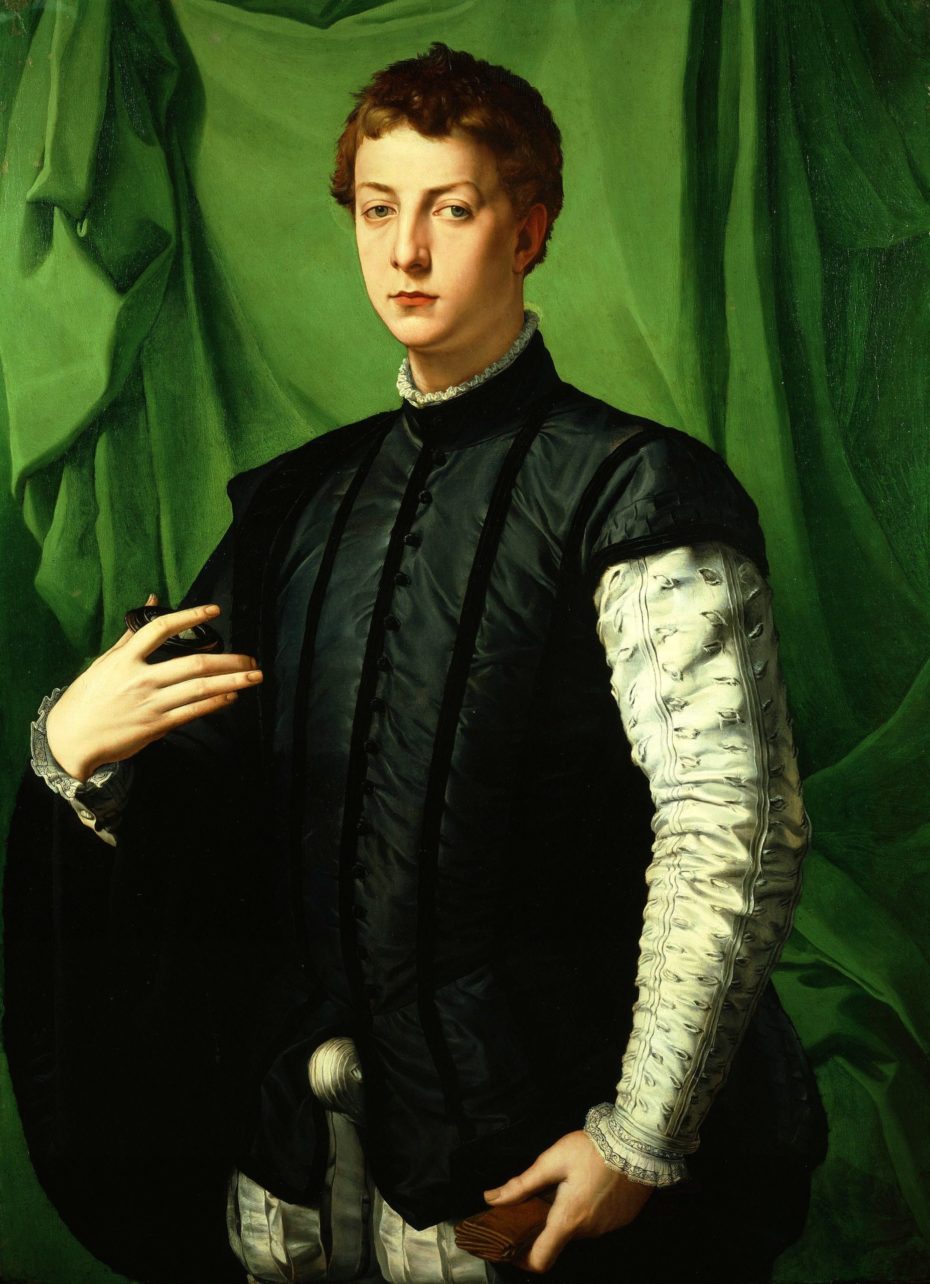 During this period, men's fashion also expanded — both in creativity and size — from narrower styles to an almost square silhouette promoted by King Henry VIII himself. Men too would start with a linen undergarment and wear a doublet jacket (often intentionally cut to show the fabric underneath) with a jerkin, another style of coat usually without sleeves and extending to a skirt length. Hose were worn underneath as well as a (sometimes prominent) codpiece. The look was pulled together with an over-gown, which was often lined with fur.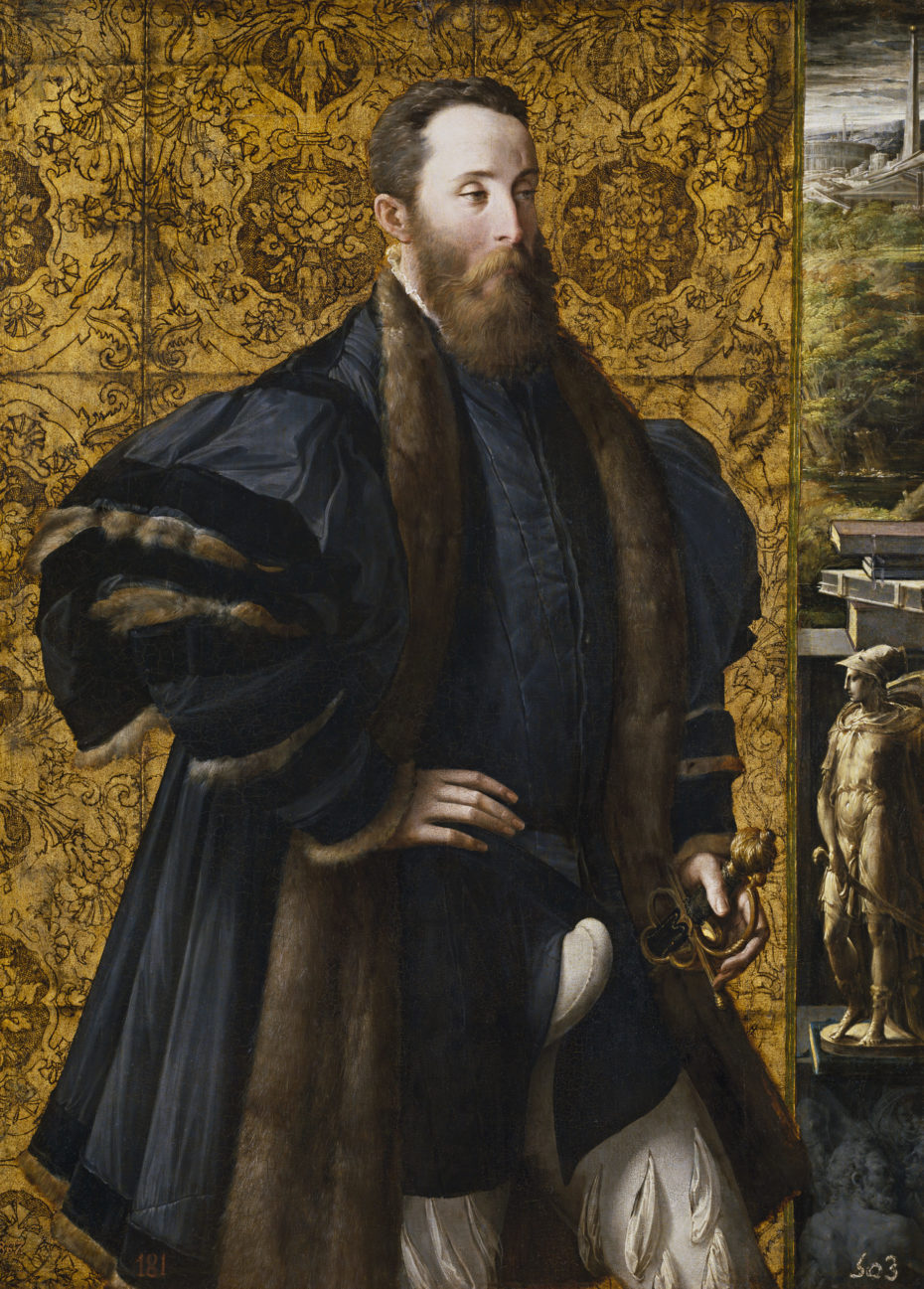 A major shift in fashions occurred when Queen Elizabeth I came onto the scene. As a princess, she dressed modestly as not to appear as a threat to her half-sister, Queen Mary. Inheriting her father's depleted fortunes, Elizabeth embraced a more frugal approach to royal fashion when she took power, even — gasp — wearing the same thing twice and upgrading older garments. Many of the changing fashions of the era were captured by Flemish artist Marcus Marcus Gheeraerts the Yougner, including the "Ditchly Portrait" featuring Queen Elizabeth I nearing the end of her reign standing on a map of England. That's not to say style was sacrificed. In fact, fashion historian and curator Eleri Lynn described it as a "peacock court" in her interview with Tudor Times, with men putting themselves on display to catch their monarch's attention:
"It is interesting to reflect on just how much space the fashionable male frame took up during Henry's time and how that was pretty much reversed during Elizabeth's reign. The wheel-farthingales and ruffs of the fashionable female, much like the Queen herself, dominated space at the Elizabethan court."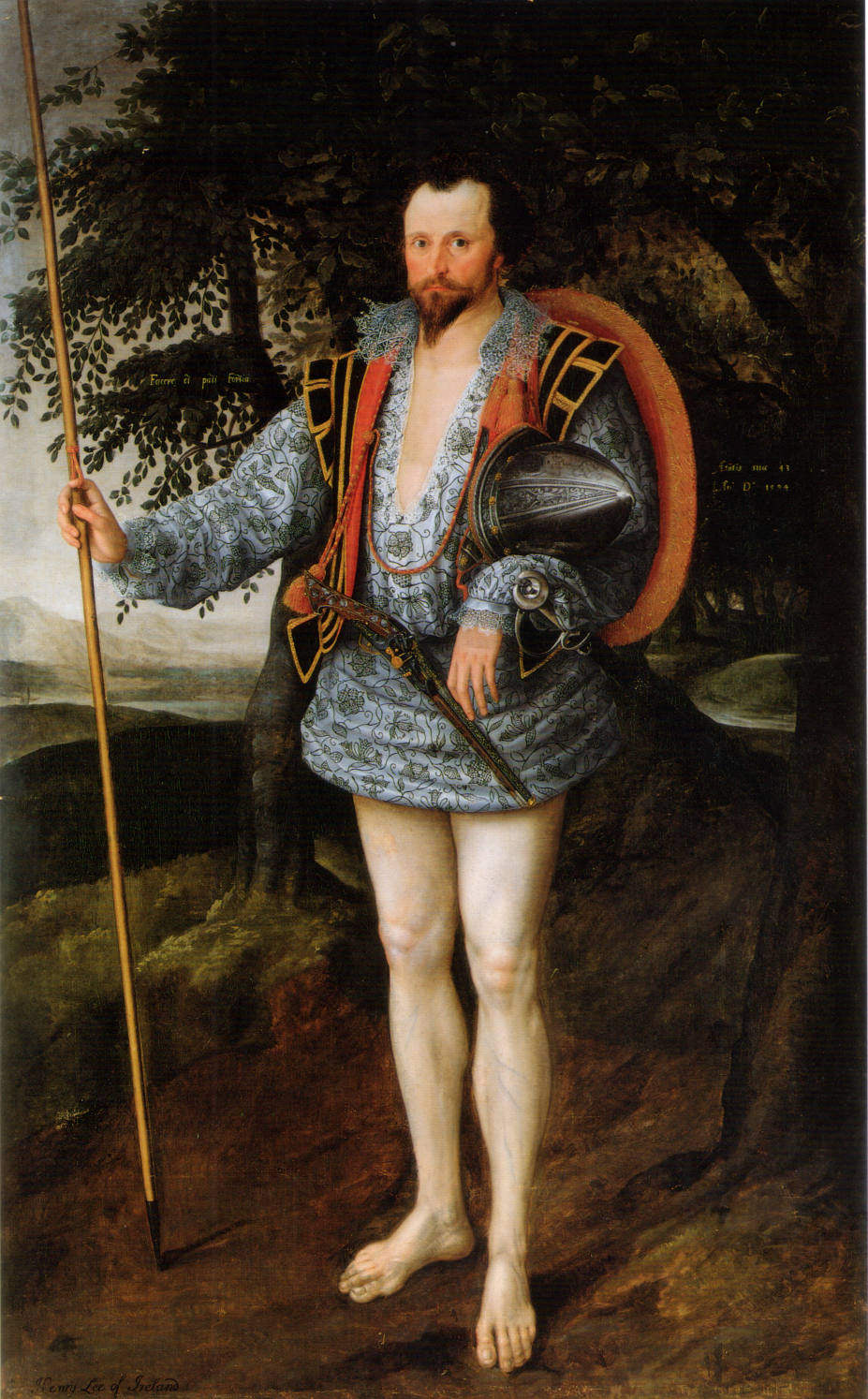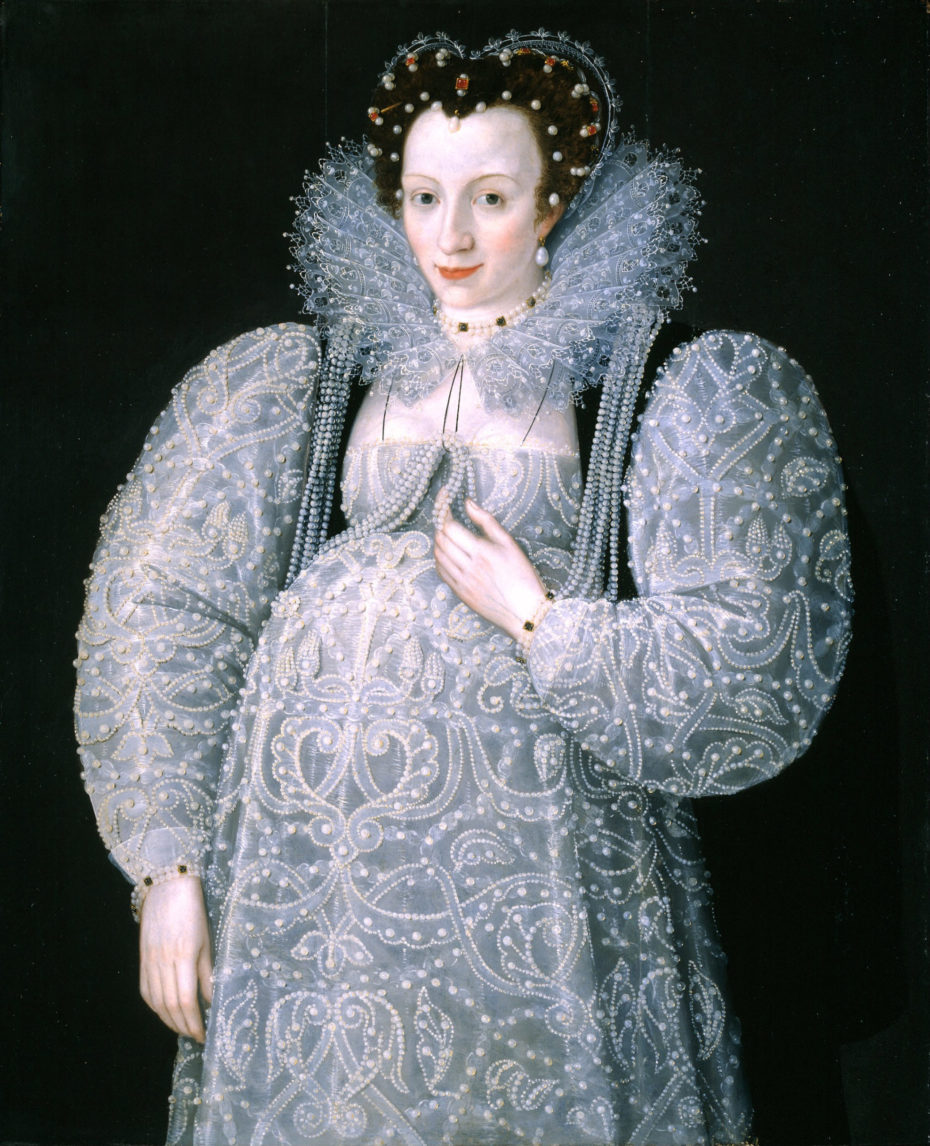 Still, like under King Henry, symbolism played an important role in showing support for the queen, who always wore large amounts of pearls to show purity. Other icons included a serpent for intelligence, a pelican for piety and a rainbow for the celestial. She also preferred to wear black and white: black because it represented humility and a certain power, but also, because it was difficult to find dyes, and white for her perpetual purity. Her style was captured in many portraits including the "Armada," done soon after the defeat of the Spanish Armada and featuring her signature pearls and of course a ruff.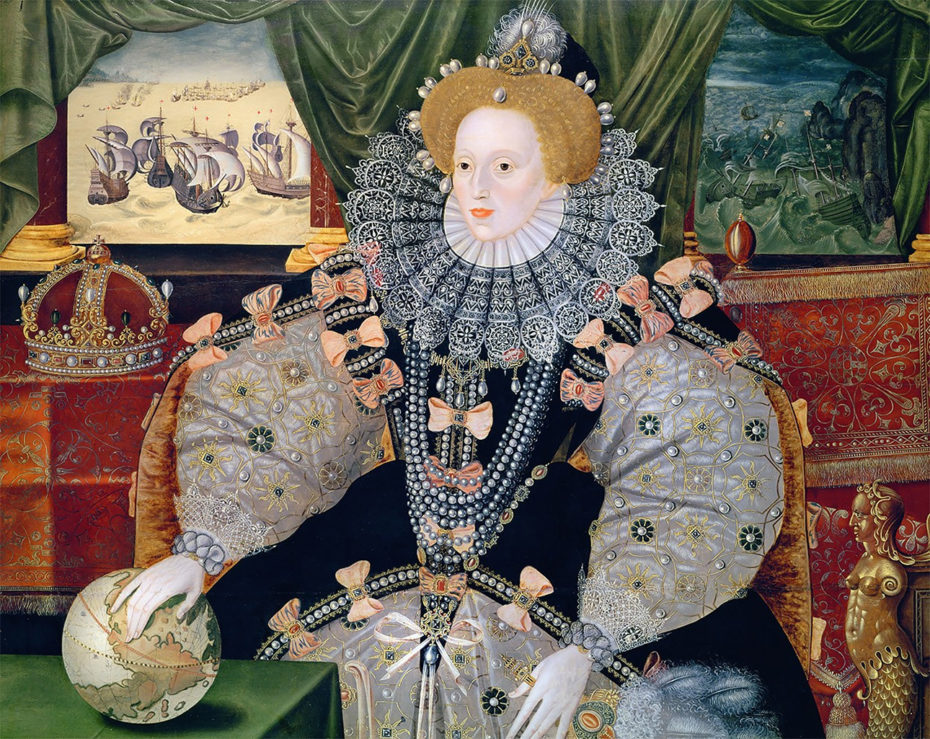 And these styles have continued to influence fashion. Alexander McQueen became famous for his penchant for historical tailoring (see his Spring/Summer 2003 golden satin jacket with a ruff). And in 2009, British designer Gareth Pugh included his take on Shakespearean ruffles in a modern black and white color palette. Givenchy also had fun with exuberent ruffles in Spring/Summer 2008 and Valentino with white ruffs for Fall/Winter 2016. More recently, among the "peasant classes," the seemingly unshakable corset and puff sleeve trends prove that a maximalist vision of style carried down from the Tudors is not going to end anytime soon.