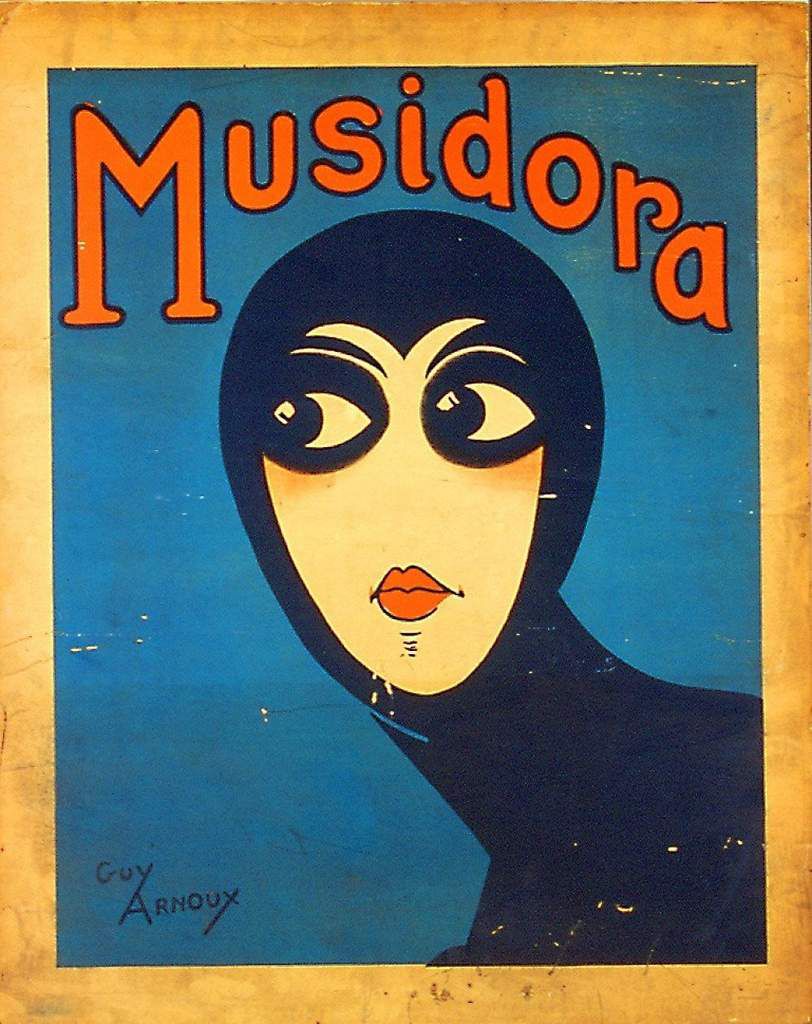 It could well be the heavily kohled black eyes staring straight at you from under that black balaclava and the slinky catsuit that jog the memory. Mind you, we're talking well over a century ago here, and eons before the Kardashians or Catwoman began flexing their feline curves in skin-tight lycra all-in-ones. Musidora, aka Jeanne Roques, would become a celebrity in 1915 when she starred in the black-and-white silent movie Les Vampires (1915) alongside Édouard Mathé. Donning cinema's first catsuit, her character Irma Vep was an athletic, pipe-climbing, roof-crawling, leotard-clad creature of the night, a woman for the new age and glamourous ganglands, a contract thief and dastardly deadly hit-woman. Musidora became an instantly recognizable icon in European cinema, and in a career that spanned five decades, she embraced just about every aspect of the film industry, writing scripts, producing and directing films. In the last years of her life, she even took a job in a cinema box office selling tickets to unassuming cinema goers. Nearly a century later, an HBO series has brought her iconic character back to our screens with Alicia Vikander playing an American movie star who comes to France to star as "Irma Vep" in a remake of the French silent film. But before you dig into your weekend watch, discover the true story of the original catwoman who was destined to be as badass as any leather-clad celebrity 'It-Girl' of today…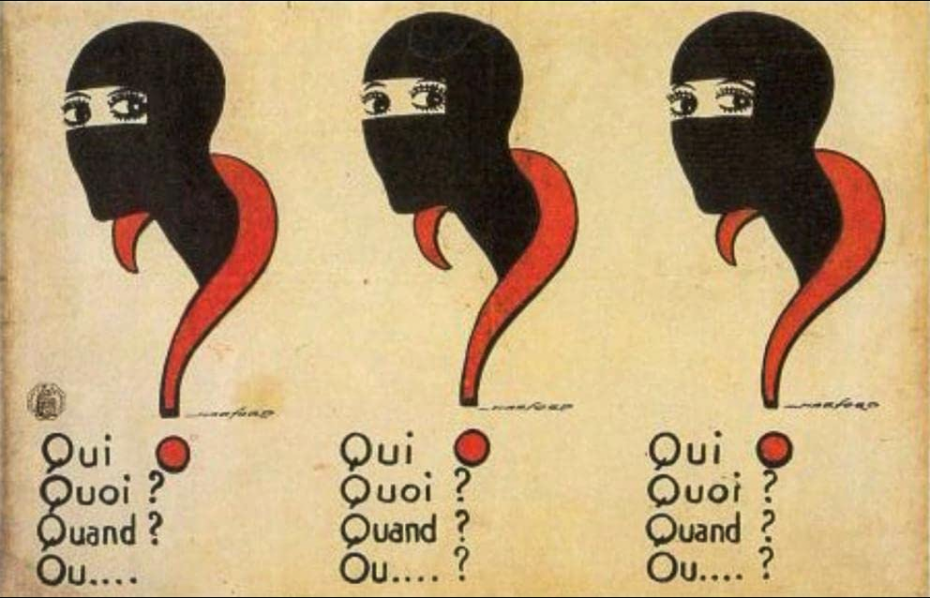 Jeanne Roques was born in La Belle Époque France on the 3rd of February 1889 to a liberal-minded music composer and social theorist father, Jacques and a painter and feminist mother, Adéle. No-doubt stimulated, if not encouraged by her intellectual and artistic parents, she penned her first novel by the age of fifteen. She embarked on a stage-acting career, and performed in the legendary revues at French music halls and cabarets, notably Folies Bergère, Concert Mayol and La Cigale. This in turn lead her to the new medium of moving pictures and the new French cinema.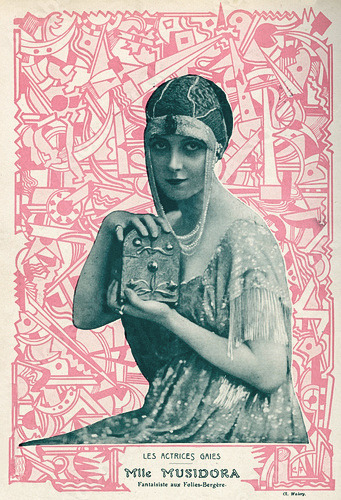 The untimely close of La Belle Époque with the start of WWI heralded a new era and Jeanne made her film debut in Les Miseres de l'aiguille, directed by Raphael Clamour, in January 1914, shining a light on the problems of urban French working-class women, offering a new view on the plight of women in early 20th century France.
She signed a contract with Gaumont Studios and over the following two years starred in many of their comedies and melodramas. While she was working at Gaumont, she became friends with one of their top directors, Louis Feuillade, and this is how she secured the role that defined her career.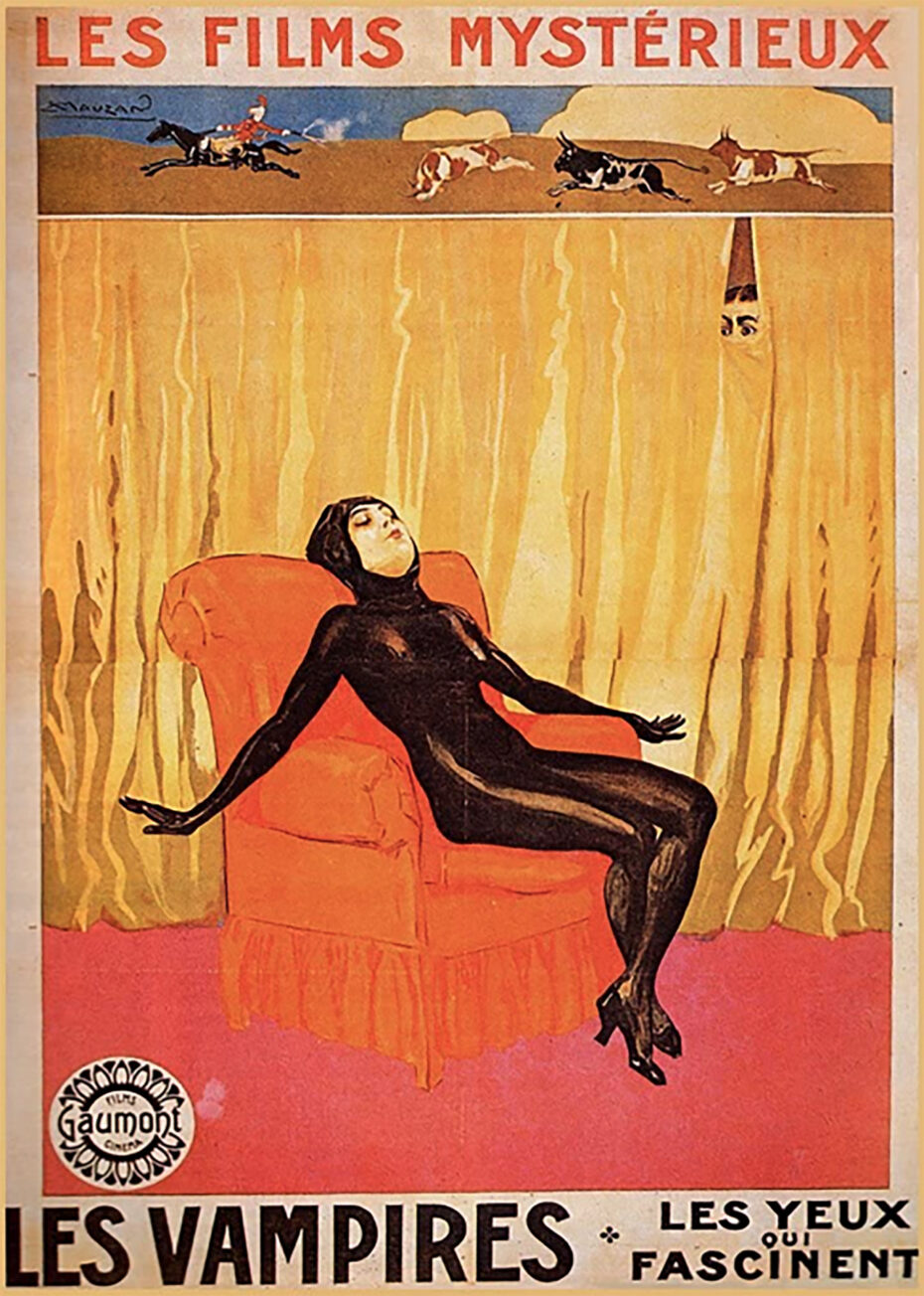 The war would drag on, society needed some escapism. Jeanne's new role would be not only her most memorable, but it would become an enduring milestone in world cinema. Under her stage name, Musidora (Greek for "gift of the muses") would play the slinky silk-clad cat-burglar, Irma Vep in the French 11-part film serial, Les Vampires. To this day Les Vampires is regarded as one of the most influential crime films of all time – one of the lengthiest too, at 7 hours, and incidentally, is not about vampires but a gang of bandits. Although a black-and-white silent movie, the formula has endured through a century and more: crime, sex, serial killing, severed heads; a gangland thriller complete with grand theft, mafias and mobs.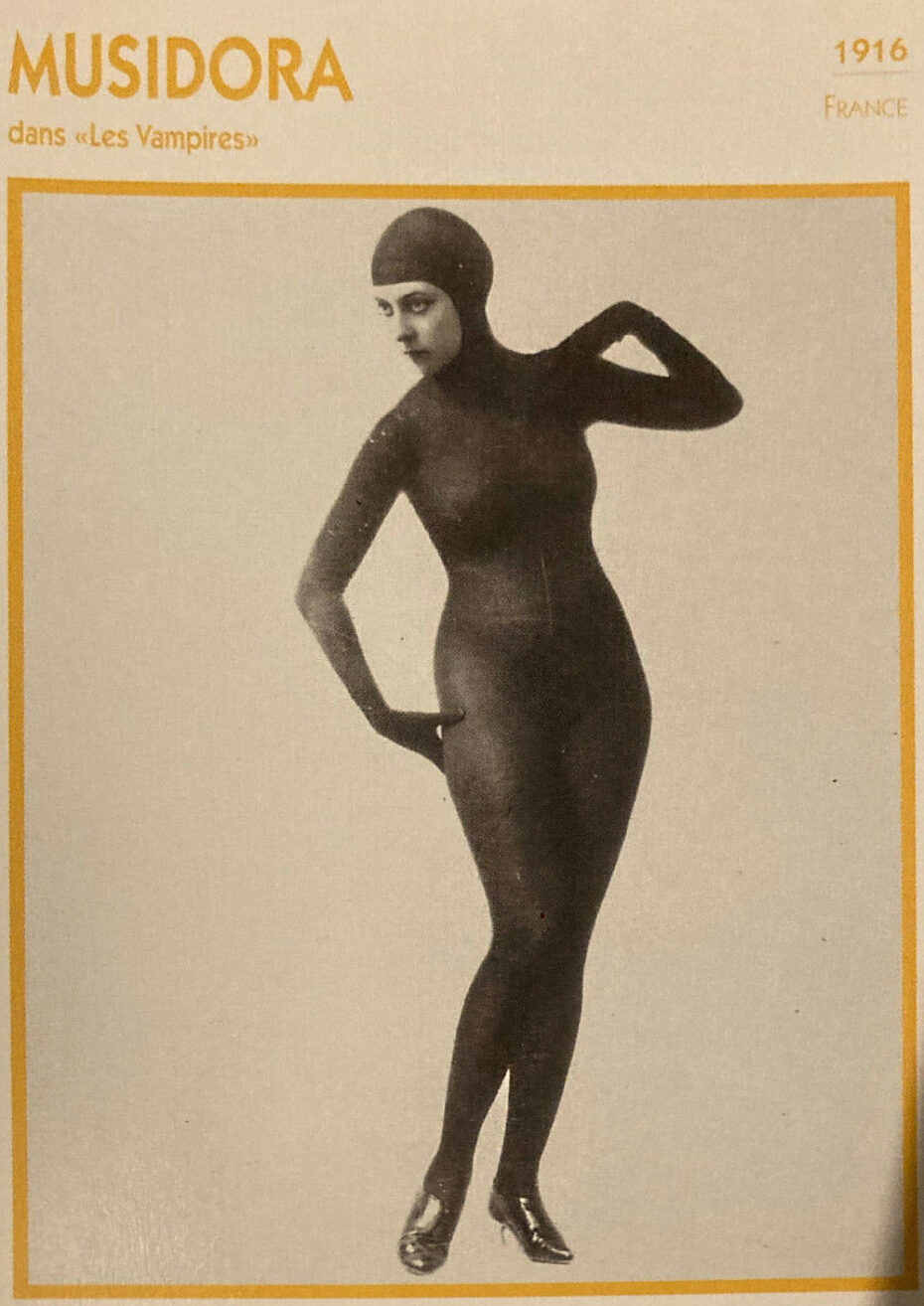 Musidora's character Irma Vep (an anagram of 'vampire') is a cabaret singer accompanying investigative journalist Philippe Guerande (Édouard Mathé) in the lead role. Her curvaceous silhouette, so far removed from those billowing Belle Époque tent-like dresses, was topped with bat-like ears and only punctuated by her intensely bright staring eyes, a characterisation now so familiar from Hollywood. Musidora's Irma Vep offered otherworldly entertainment like seldom seen before.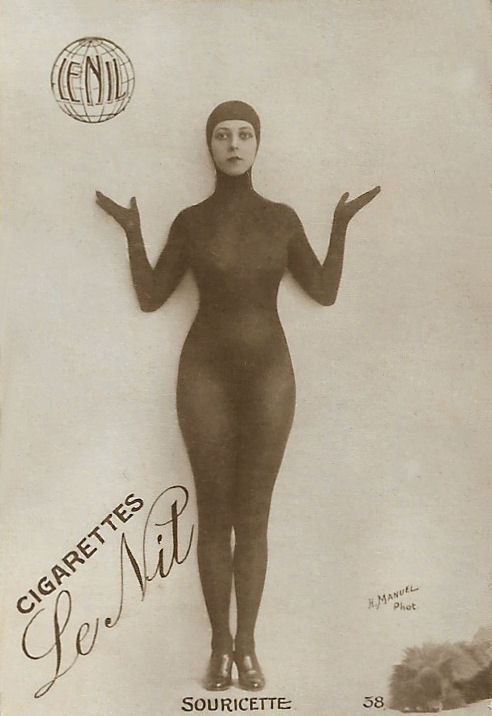 When released, the critics were harsh, they saw it as cheap and poorly scripted, filled with questionable morals and generally lacking the sophistication of other contemporary productions. The wartime public loved it though and adored Musidora. So successful was the imagery that it was immediately used as a marketing tool, with Irma Vep featuring on billboards and cigarette cards.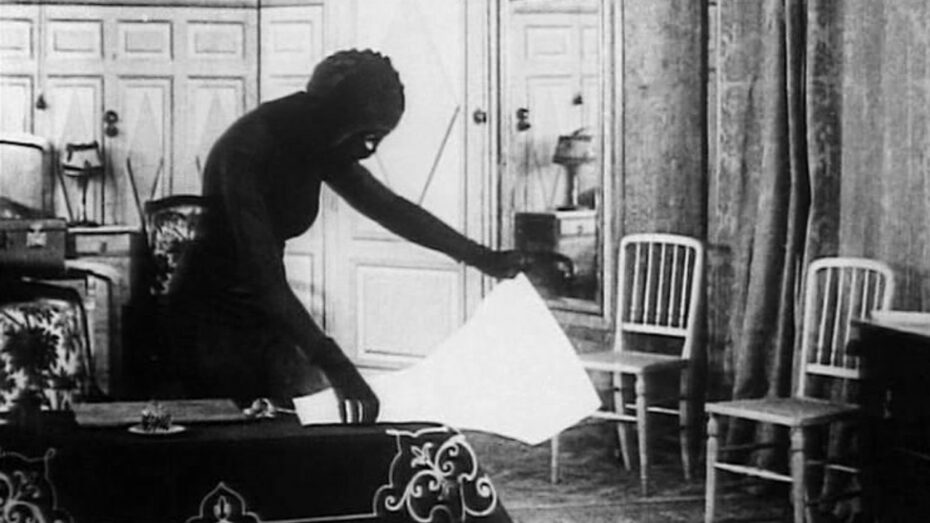 Looking back, the film is seen as an early cinematic masterpiece, particularly in its development of thriller techniques which would later be employed by Alfred Hitchcock and the avant-garde French cinema. To this day it's on the '1001 Movies You must See Before You Die' list. If you're interested in watching Les Vampires, it's on Youtube in full:
In Musidora's second film serial Judex released in 1917, she played the slippery lead female Diana Monti, a vigilante and mysterious avenger. Both movies were directed by Louis Feuillade, under whose mentorship Musidora would become a film producer and director in her own right, directing 10 films between 1910 and the early 1920s. Only later in her later life did Jeanne confess to having heavily contributed to the stage writing and direction of these early cinema pieces, preferring at the time to only accept the acting credits. Unfortunately, only two of those productions have survived; both were filmed in Spain: Vicenta (1919), and La terre des taureaux (The Land of the Bulls, 1924). Having appeared in Jacques Feyder's L'Atlantide in 1921, Jeanne's passion for both acting and directing was captured in her later recount of the burial scene…
"I wanted my face to be covered like my body, so that the impression of getting buried would be genuine. I took another deep breath, and searched for total immobility. And I gave the sign: 'Action…' The first scoop of ground fell on my chin and cheeks… The second covered my eyes. The third left only the tip of my nose free. The ultimate, heavy one, hid my face completely. It was about time! All of this lasted barely twenty-five seconds, but I suffocated; my mouth ate crunching earth, my ears were stuffed with humid earth, I kept my eyelashes closed, fearing to fill my eyes with scratching grains of sand. And it was with the word 'Damn!… ' that I regained my friends, the air, the sun, warmth and life."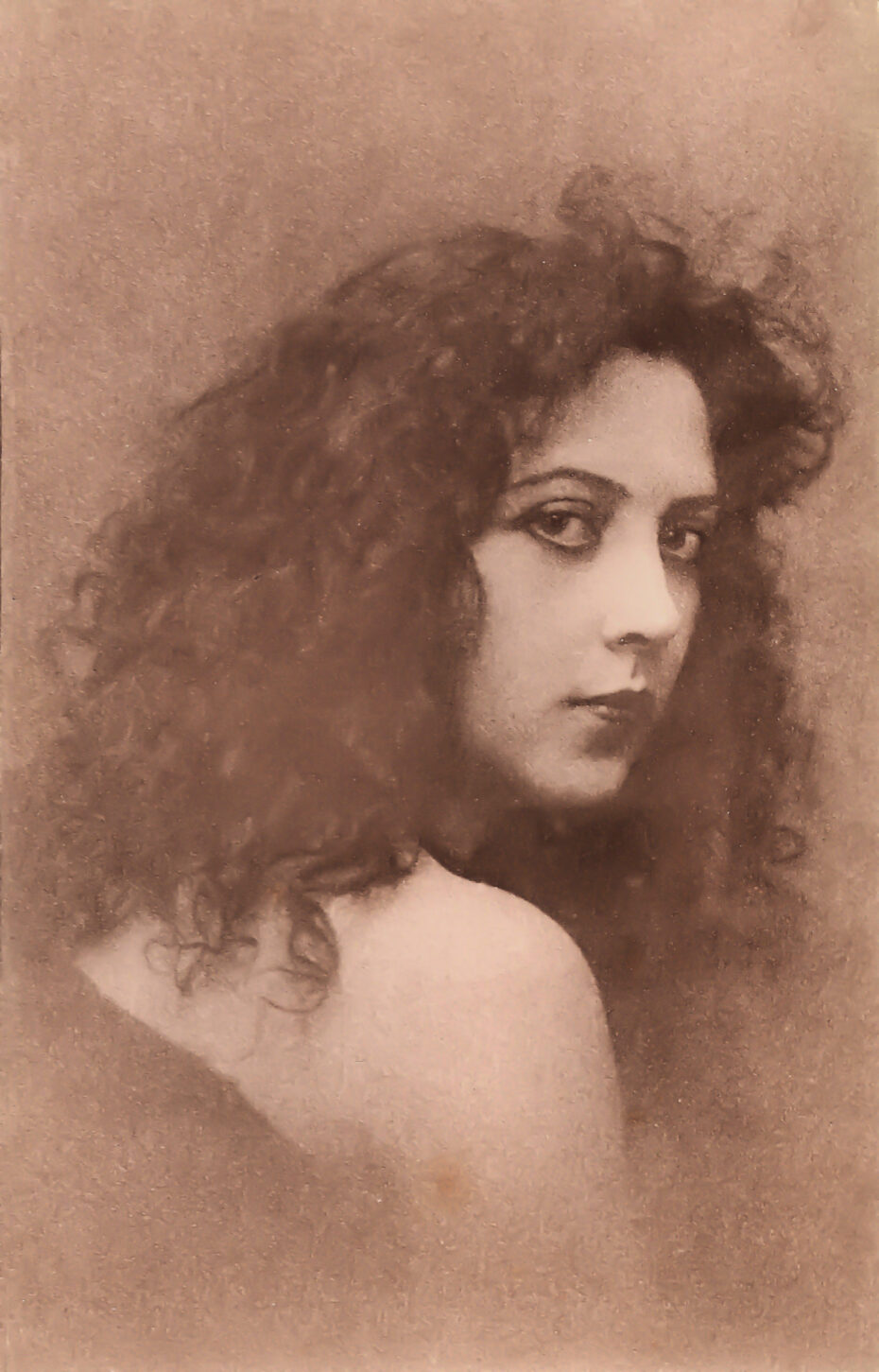 Jeanne Roques/Musidora had been close friends from her teenage theatre days with Colette, (Sidone-Gabrielle Colette) the renowned French author (Gigi), actress and journalist. In Italy Musidora co-wrote and directed Colette's La Vagabonda novel.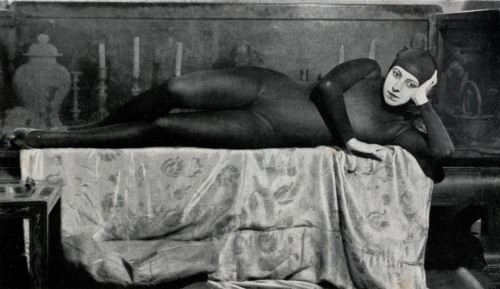 Her public profile may have faded with the 1930s new talkie cinema world, but Jeanne Roque continued to enjoy and produce theatre and poetry. Towards the end of her life, her education gave her the opportunity to contribute as a film historian to the Cinémathéque Française in keeping alive the heritage of French silent cinema, where she would also occasionally work in the ticket booth. Few cinema-goers realized the older woman who sold them their cinema ticket was also starring in the movie they were watching! She died on 11th December 1957 in Paris, having lived a happy and full life, her magic touch having reached just about every aspect of the film industry.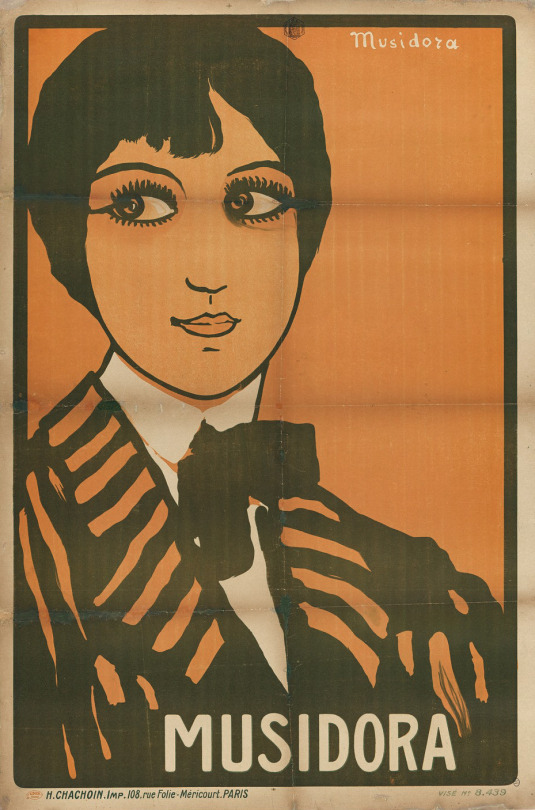 A modern, model professional and visionary, Jeanne advised; 'It is vital to be photogenic from head to foot. After that you are allowed to display some measure of talent'. Sound advice from an unforgettable legend of the silent movies.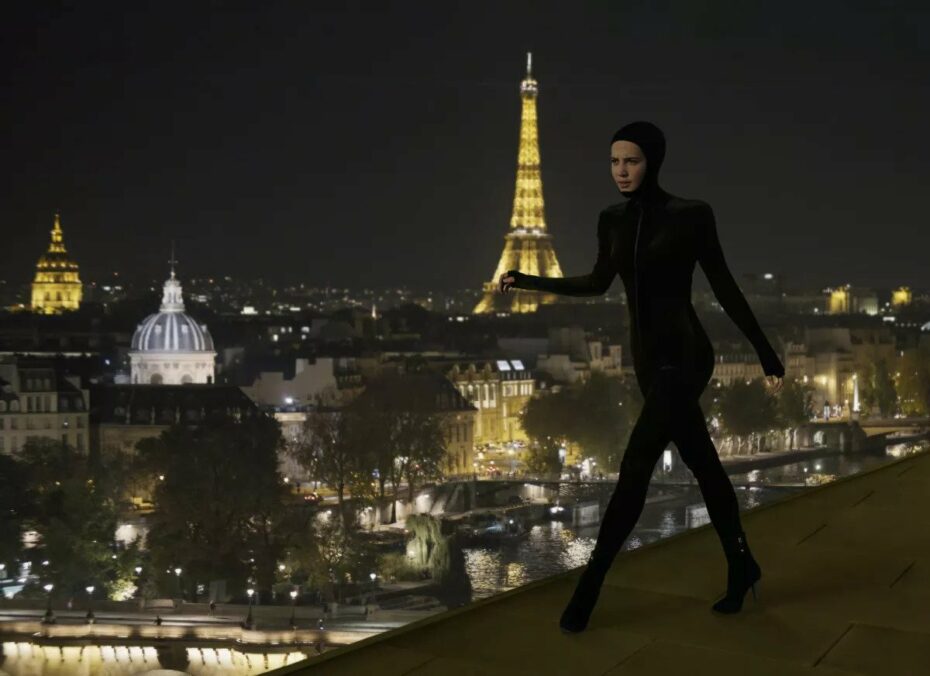 This summer, Musidora returned to our screens under the direction of Olivier Assayas (he also made a film version in 1996 starring Maggie Cheung). The LA Times called HBO's dazzling "Irma Vep" is just the TV series to restore your faith in movies…