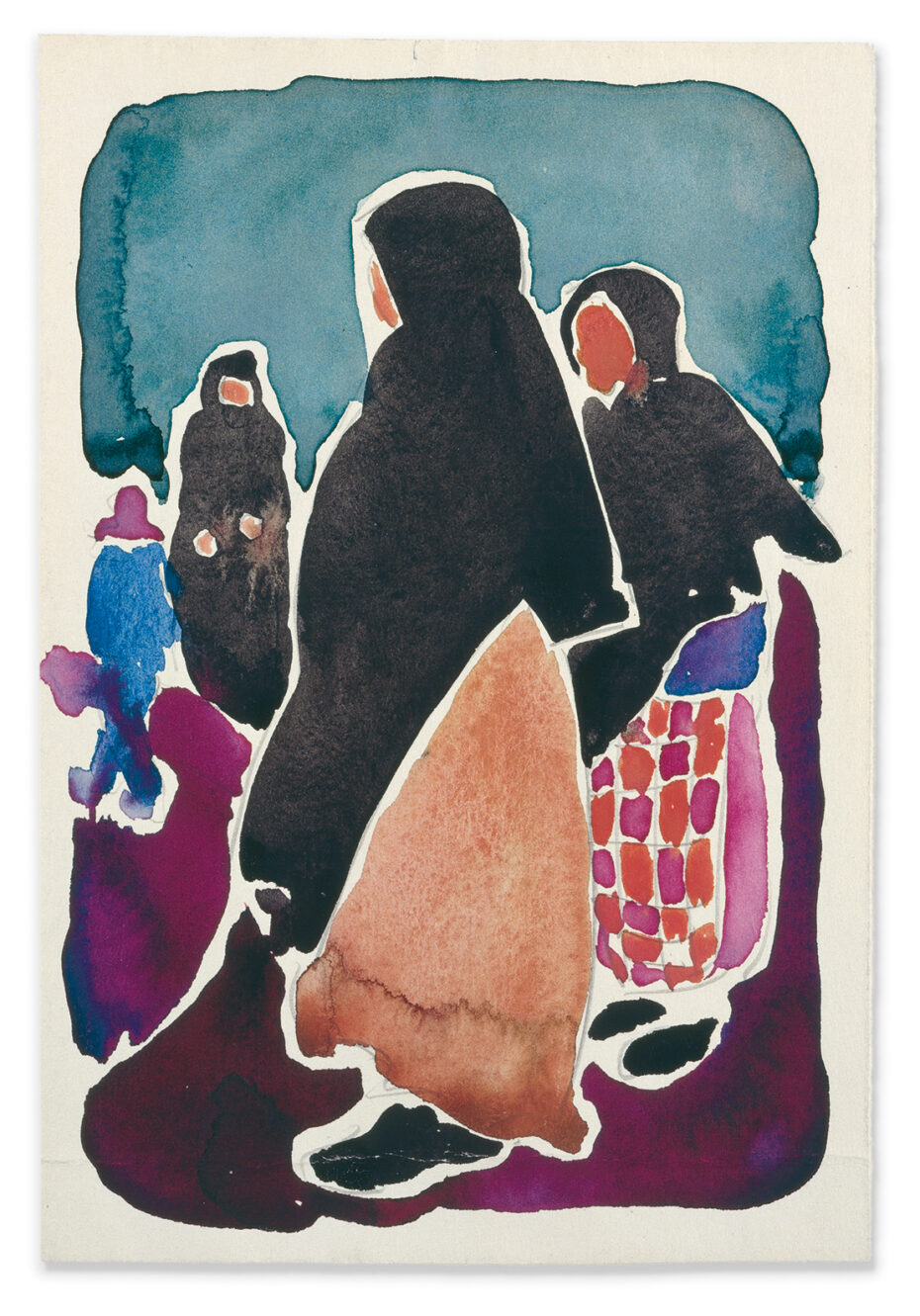 One of the twentieth century's essential artists, Georgia O'Keeffe needs little introduction. Her name immediately evokes large oil paintings depicting flowers or desert landscapes. O'Keeffe is also known for her paintings of New York City skyscrapers, her marriage to the photographer and art dealer Alfred Stieglitz, and her love affair with the American west. But today we came across something that showed us a different side of O'Keeffe. Published by Radius Books and the Georgia O'Keeffe Museum, Georgia O'Keeffe: Watercolors 1916-1918 offers a glimpse into the painter's artistic process as she experiments with watercolors. The paintings are too delicate to be exhibited and therefore have been left out of many O'Keeffe retrospectives. What's more exciting than discovering something new about a familiar artist?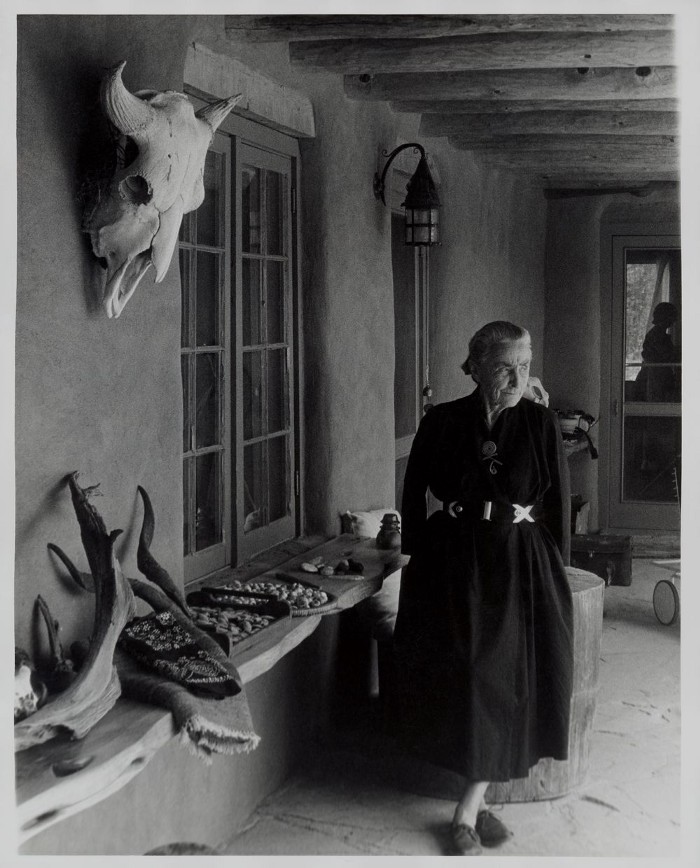 Lets take a look together…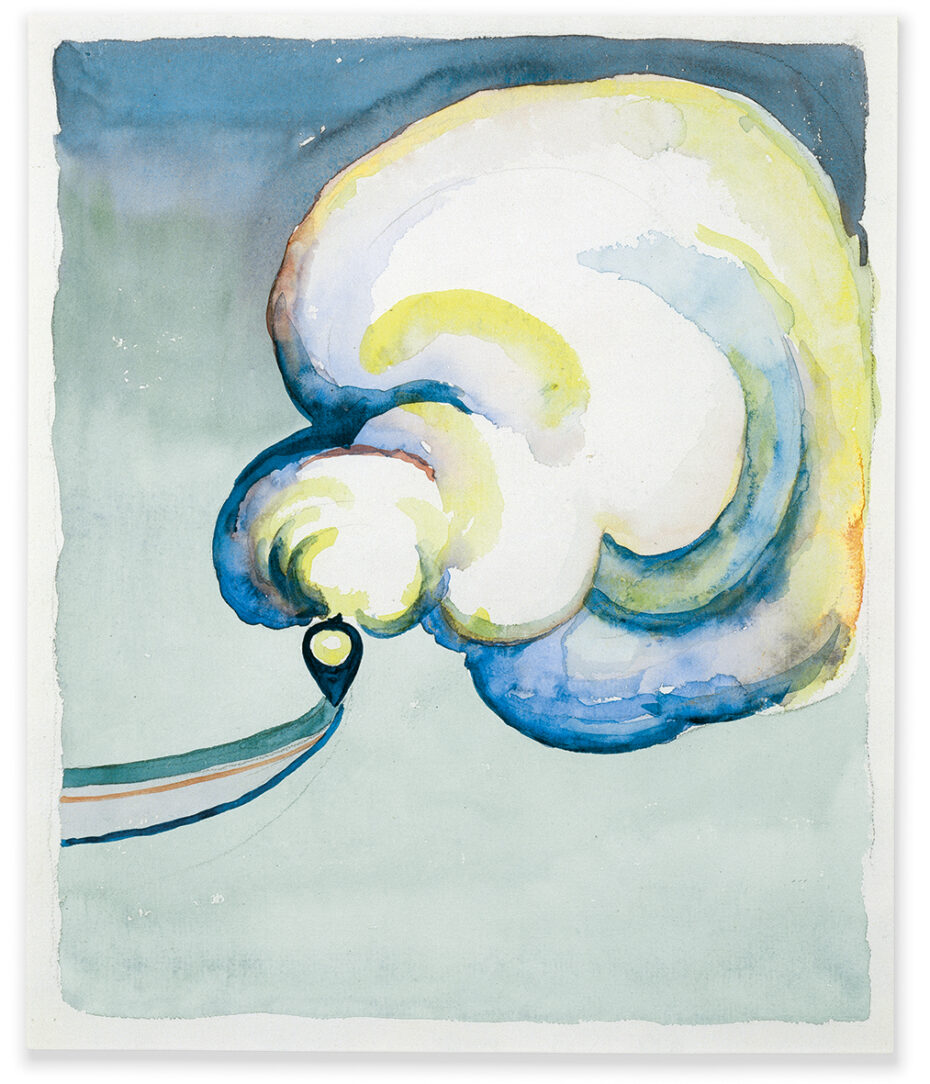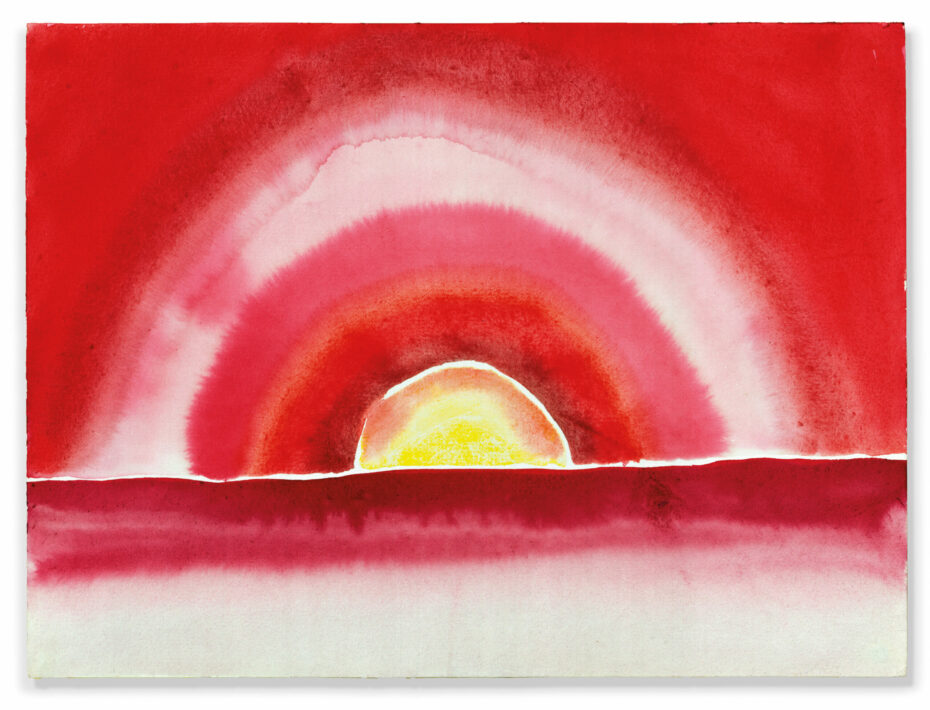 Today we don't think of O'Keeffe primarily as a watercolorist. Yet it was one of the first mediums she mastered, first in her childhood in Sun Prairie, Wisconsin and then during her training with Arthur Wesley Dow. Much of O'Keeffe's early work (from the 1910s) was in watercolor, the fluidity of the paint allowing her to experiment with light and color as well as the depiction of space.
But by the end of the decade she switched to oil, a change that allegedly was due to the influence of her soon-to-be husband, Alfred Stieglitz. According to Stieglitz, watercolors were for amateurs, and women.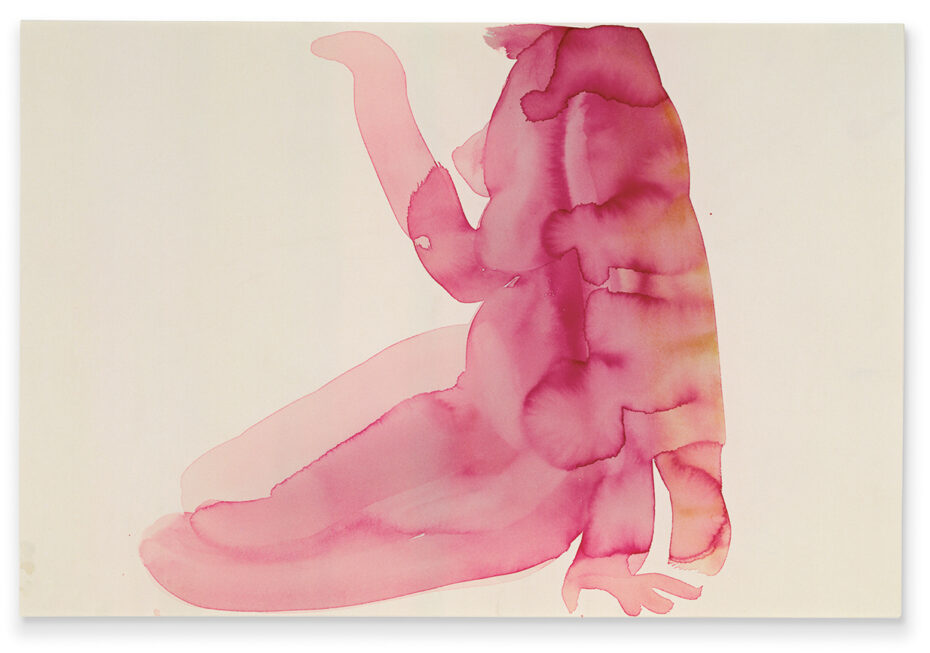 We'd like to respectfully disagree. While watercolor is perhaps enjoyed and practiced by a larger audience than, say, oil painting, it takes even more skill to perfect. And if there's anything that Georgia O'Keeffe: Watercolors 1916-1918 proves, it is the pure power O'Keeffe is able to unleash with the subtlest of brushstrokes.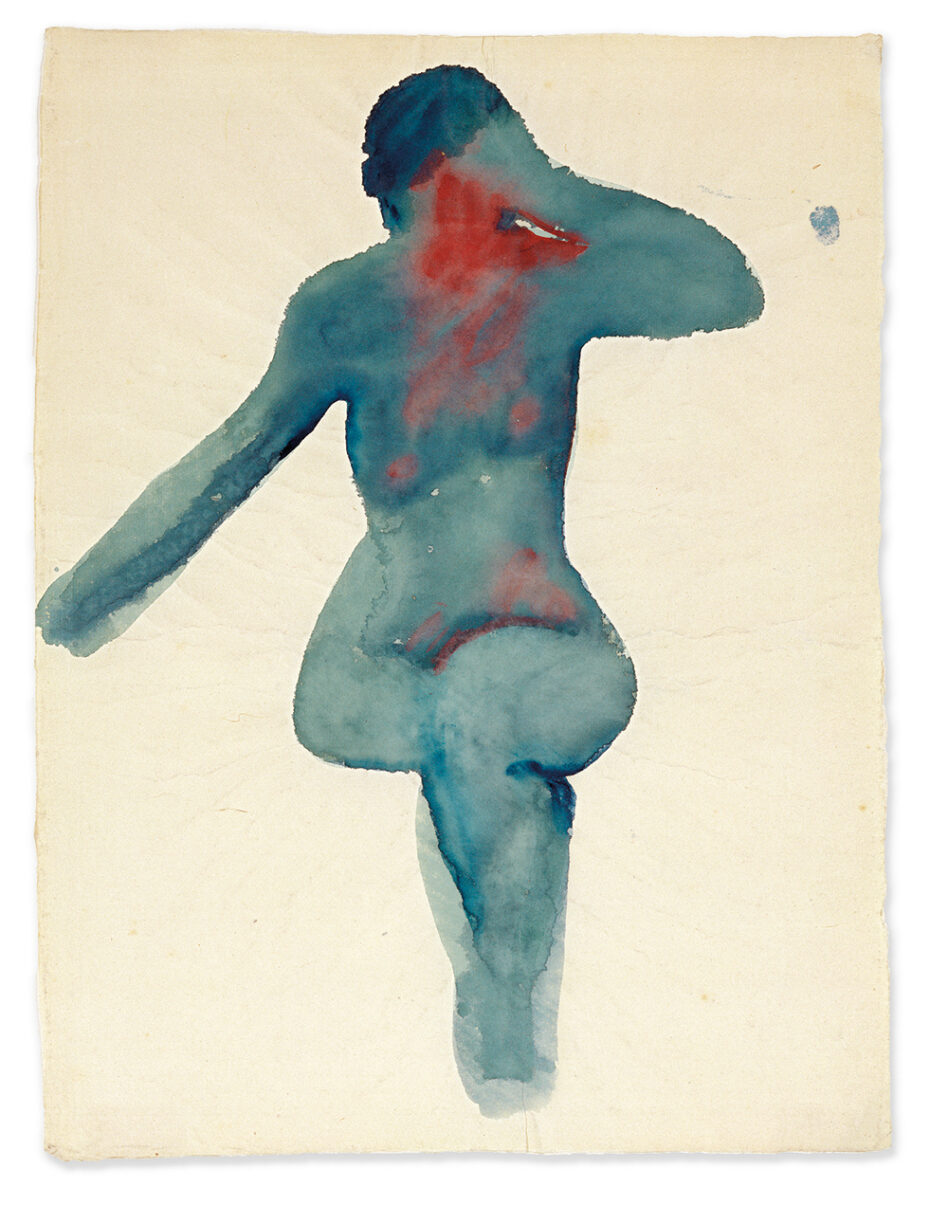 Another exciting part of these paintings is the subject matter. O'Keeffe rarely painted nudes, making these studies all the more precious and intriguing. She depicts the female form as something delicate and fluid, in vivid shades of blue and red.
These works are also one of O'Keeffe's first forays into abstraction. She once described her own artistic evololution by saying she "decided to start anew, to strip away what I had been taught." ⁠In her watercolors she takes a bold step towards a style that will later give her the name "the Mother of American modernism".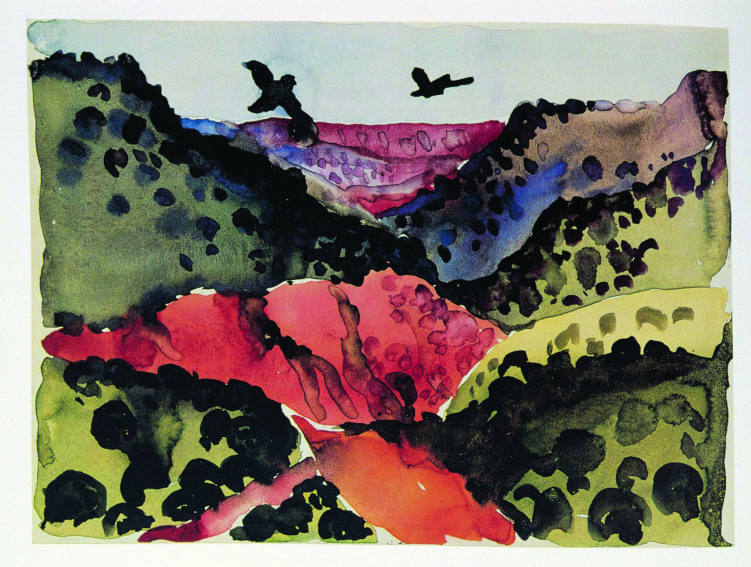 We hope you enjoyed today's virtual gallery, check out Georgia O'Keeffe: Watercolors 1916-1918 here.