1. Owlsley Stanley, the Acid King of the 1960s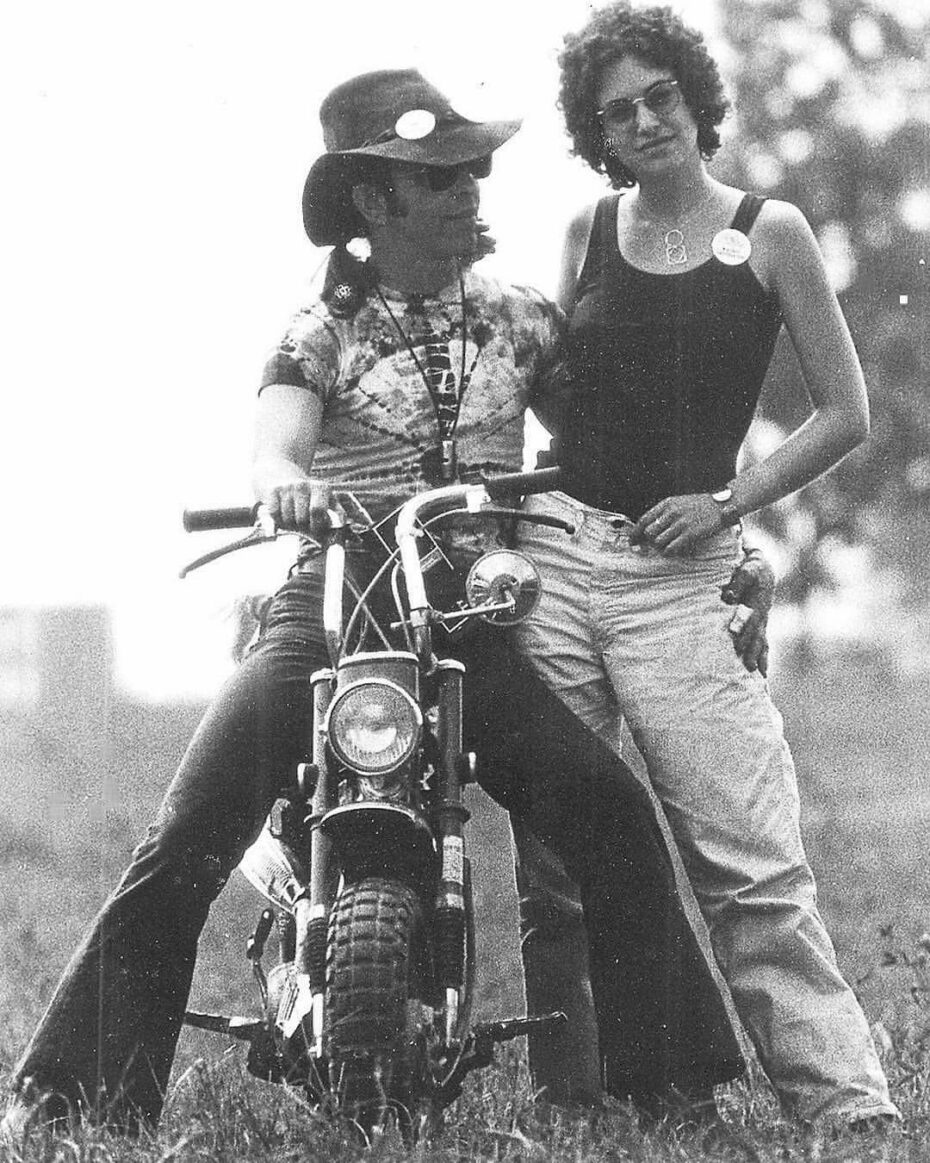 Stanley was a rather famed clandestine chemist who manufactured large quantities of LSD in the 60's, provided LSD to the Beatles during the filming of "Magical Mystery Tour". He also designed the Grateful Dead's early sound and was the inspiration for the Bear logo (he was known as Bear to his friends). Stanley's incarceration is lamented in Hunter S. Thompson's Fear and Loathing in Las Vegas (1971) as one of the many signs of the death of the 1960s. In addition, he was the subject of Kid Charlemagne by Steely Dan. Quite a character. There is a foundation dedicated to the preservation of "Bear's Sonic Journals," Owsley's archive of more than 1,300 live concert soundboard recordings from the 1960s, 1970s, and 1980s, including recordings by Miles Davis, Johnny Cash, The Grateful Dead, Jefferson Airplane, Fleetwood Mac, Janis Joplin and more.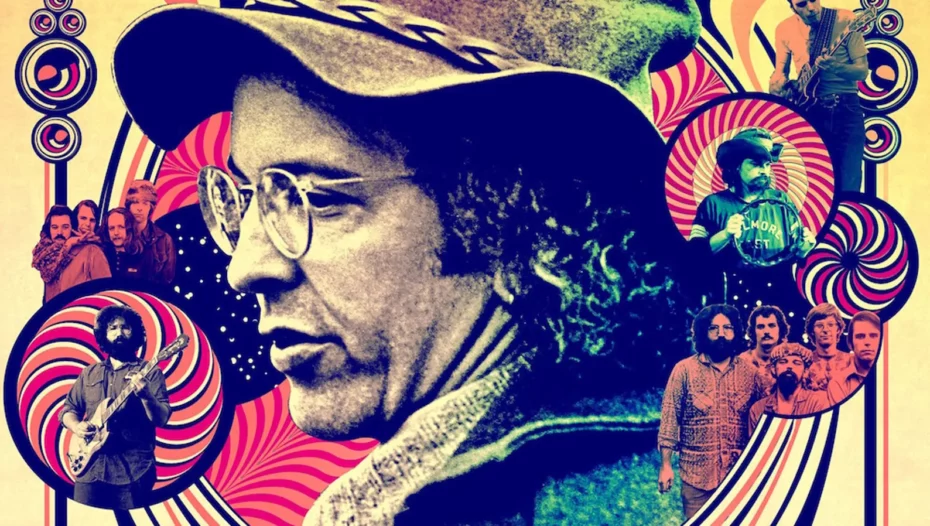 Found here. Also, worth a watch.
2. Camel's Smoking Billboards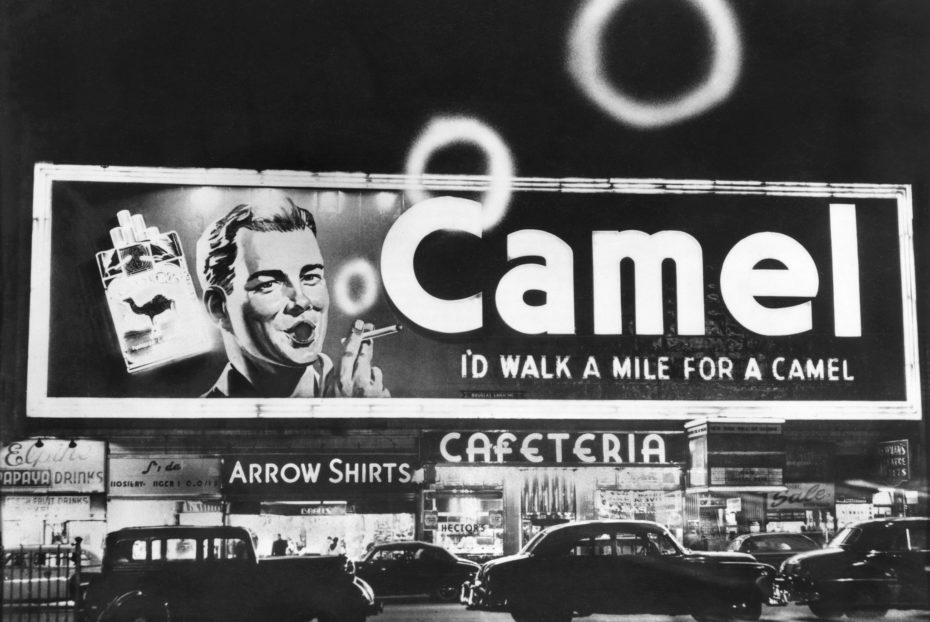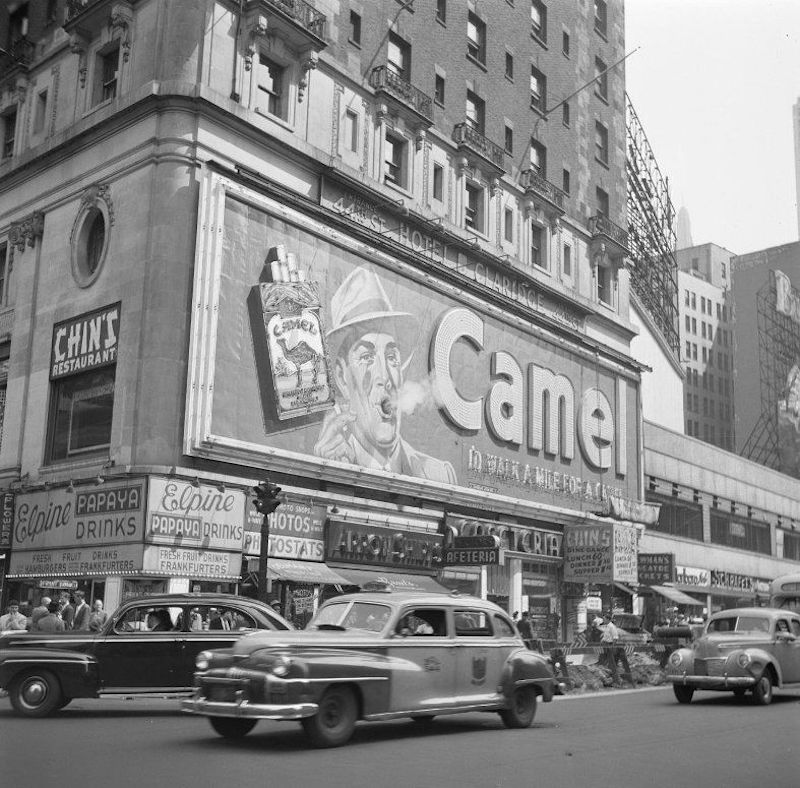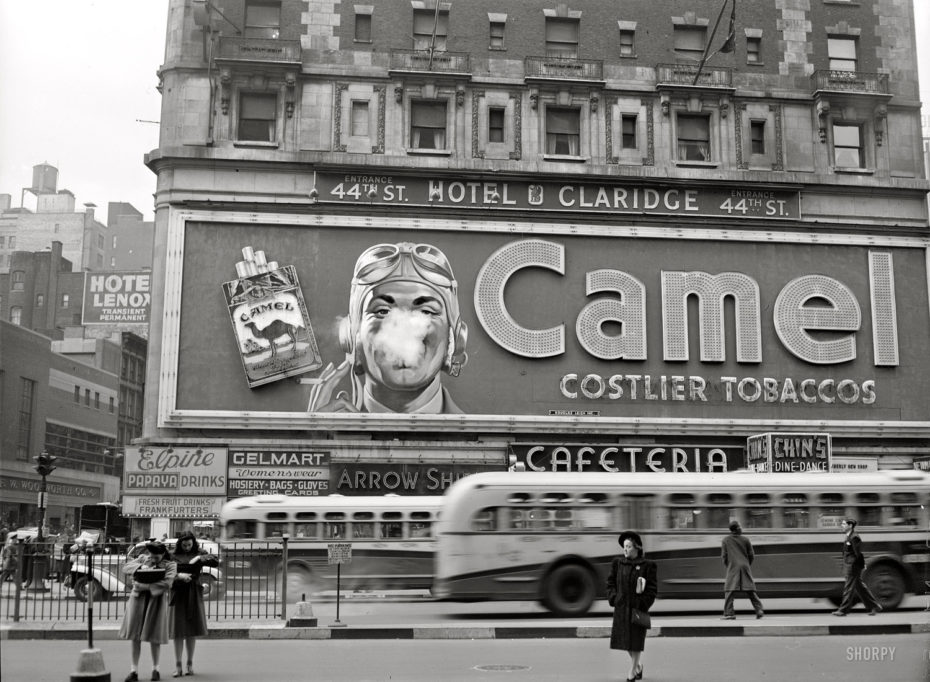 For two and a half decades the Camel Cigarette was advertised with two novel billboards that were so clever they easily caught the attention of the passing public. Known as spectaculars, these billboards blew the illusion of a giant smoke ring every four seconds. Steam from a piston-driven diaphragm was forced out of a hole, and this mimicked a person smoking. The spectacular most often photographed was located in New York City's Times Square at 44th Street and Broadway. Some consider this Camel billboard the most famous of all outdoor advertising signs. –Reddit.
You may also be interested in this NY Times article "When Neon owned the Night".
3. Laundromat Mermaids

By LA based artist Olivia Erlanger, found on The Jealous Curator.
4. The New York Folk Hero who's been arrested over 30 times for illegally driving public transport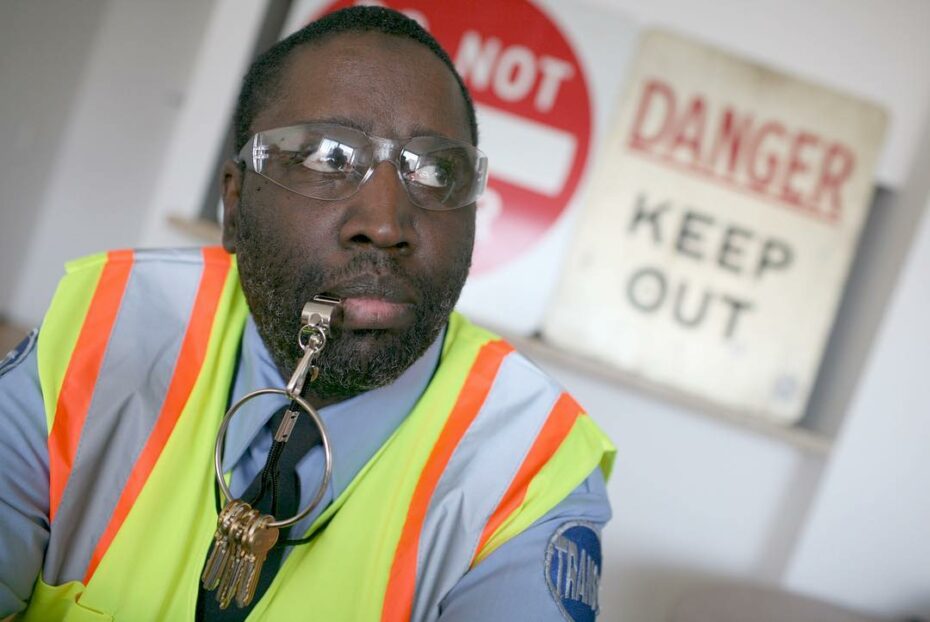 A 58 year old New Yorker called Darius McCollum has been arrested over 30 times for illegally driving New York City public transport. He claims an overwhelming compulsion to do this due to this Asperger's.
He is currently incarcerated with little chance of release. Read more about the boy who loved trains.
5. Why Was Benjamin Franklin's Basement Filled With Skeletons?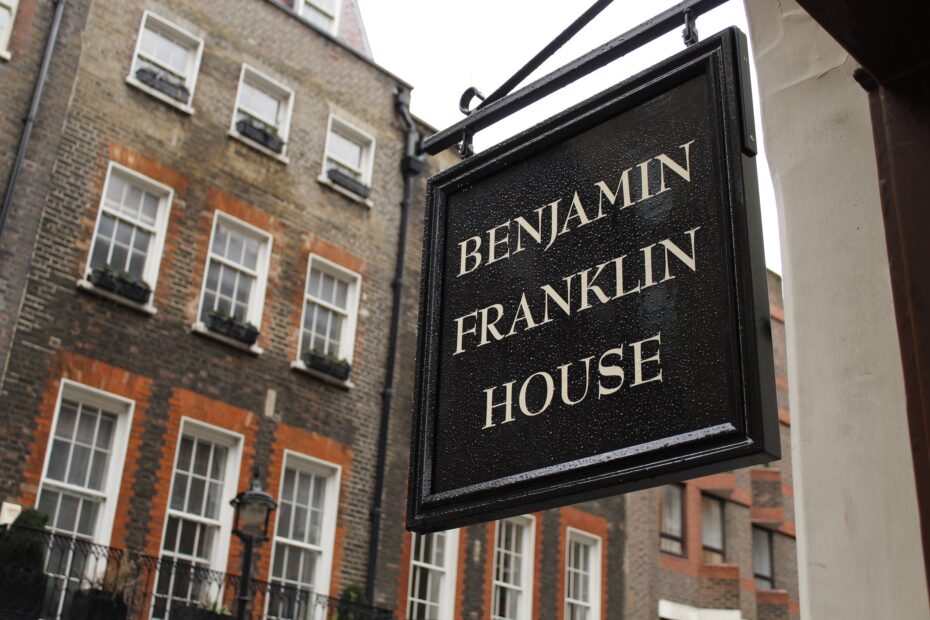 Repairs on Franklin's old London house turned up 1,200 pieces of bone from at least 15 people.
"The most plausible explanation is not mass murder, but an anatomy school run by Benjamin Franklin's young friend and protege, William Hewson," said the Guardian.
Full article found on The Smithsonian.
6. Abandoned theatres in the U.S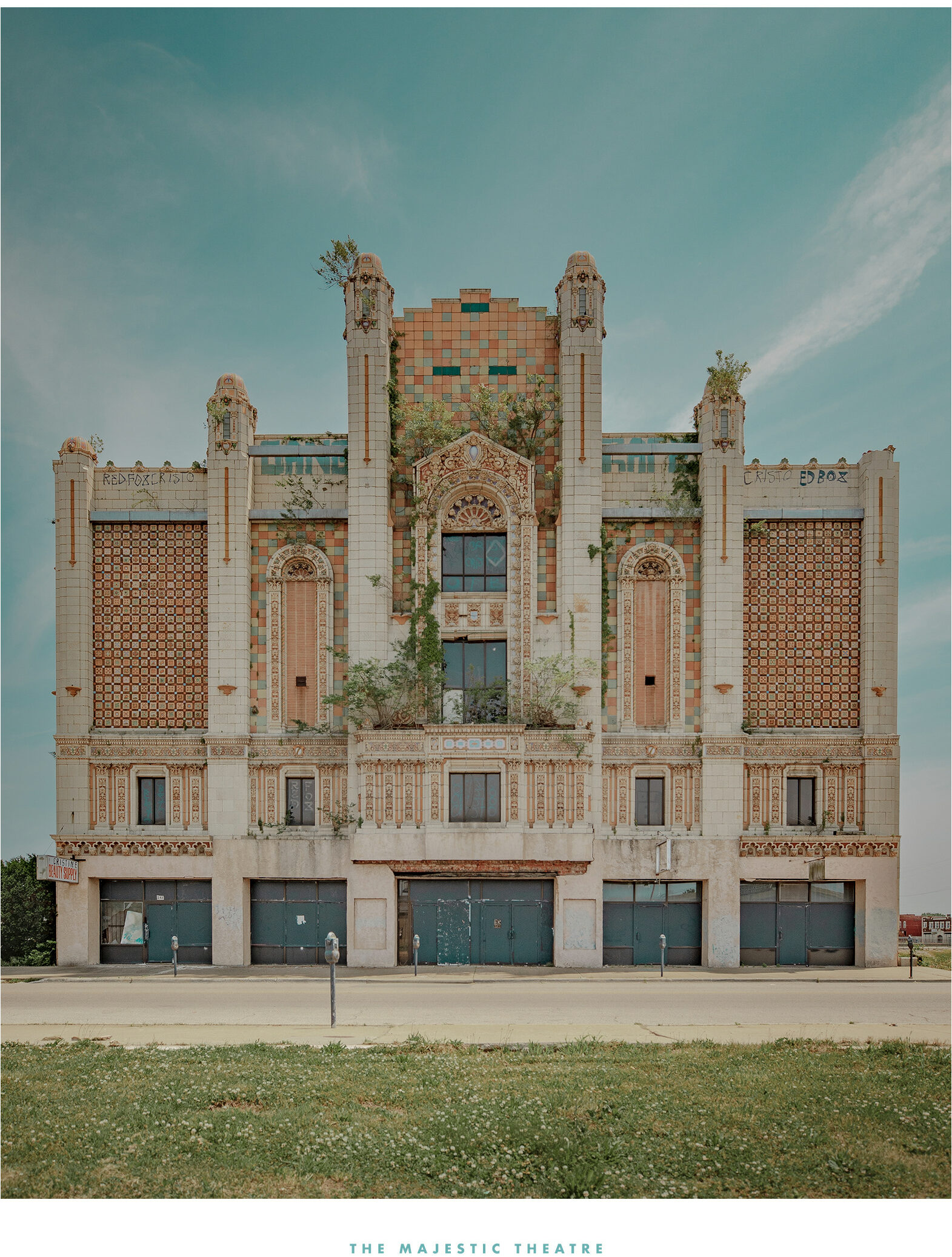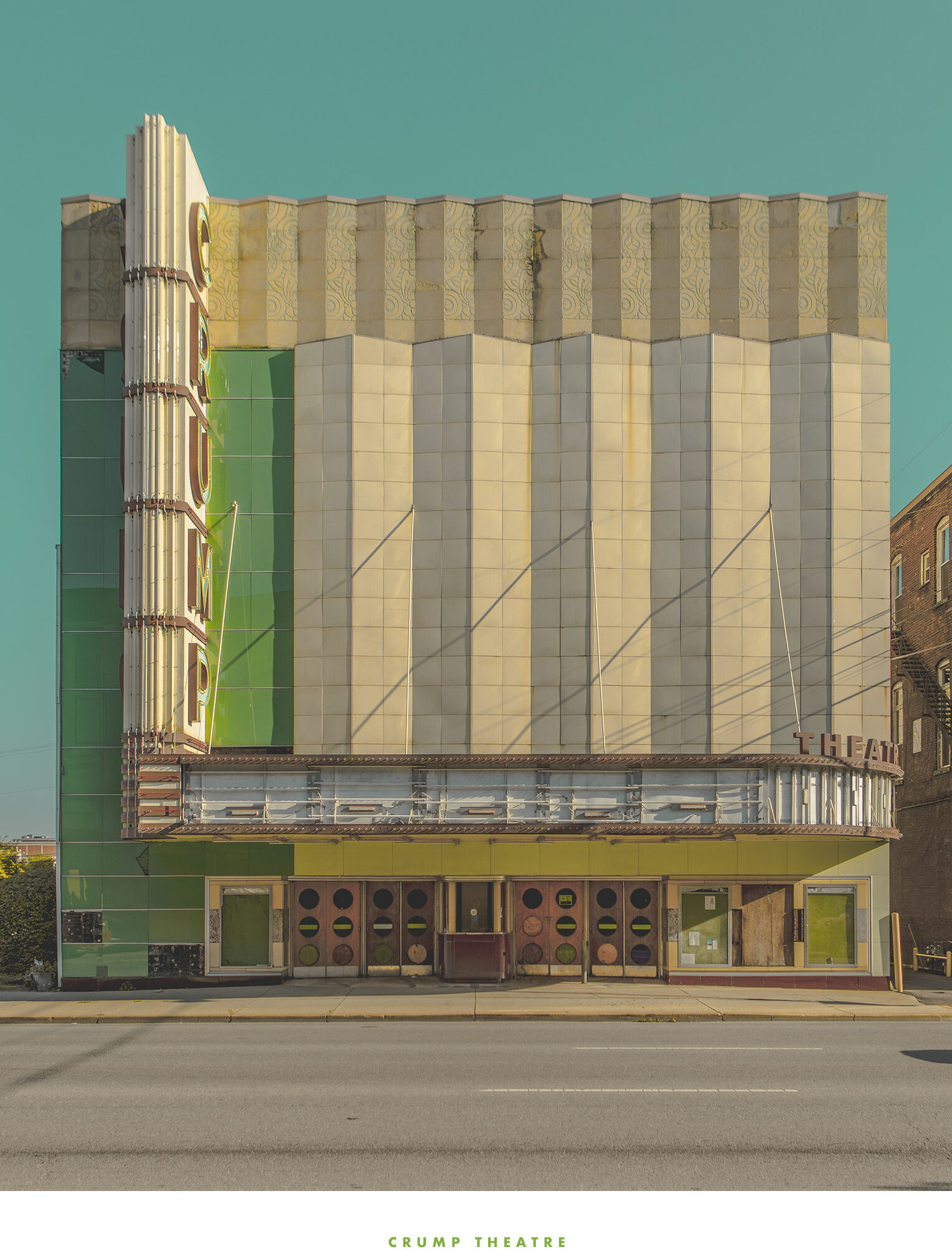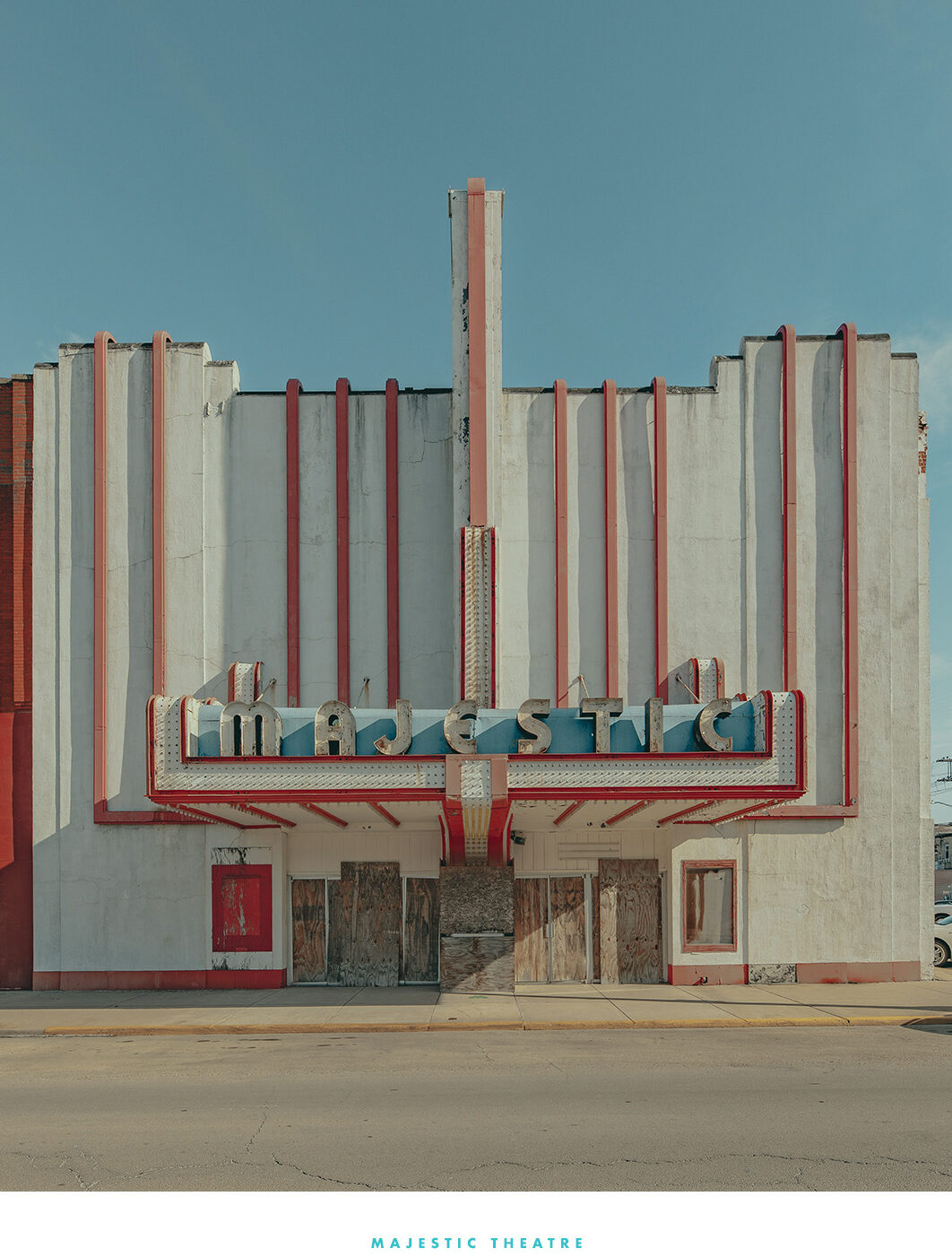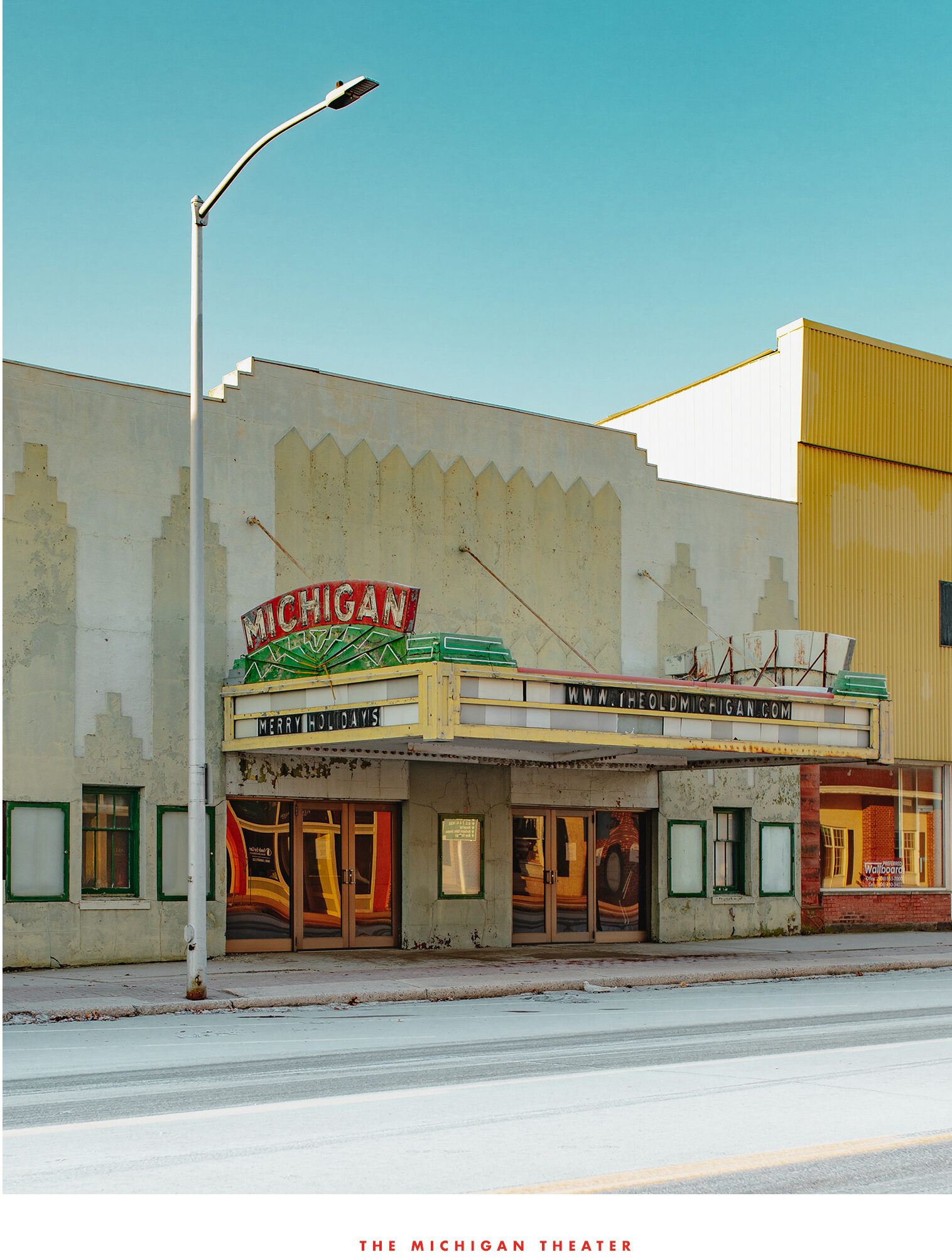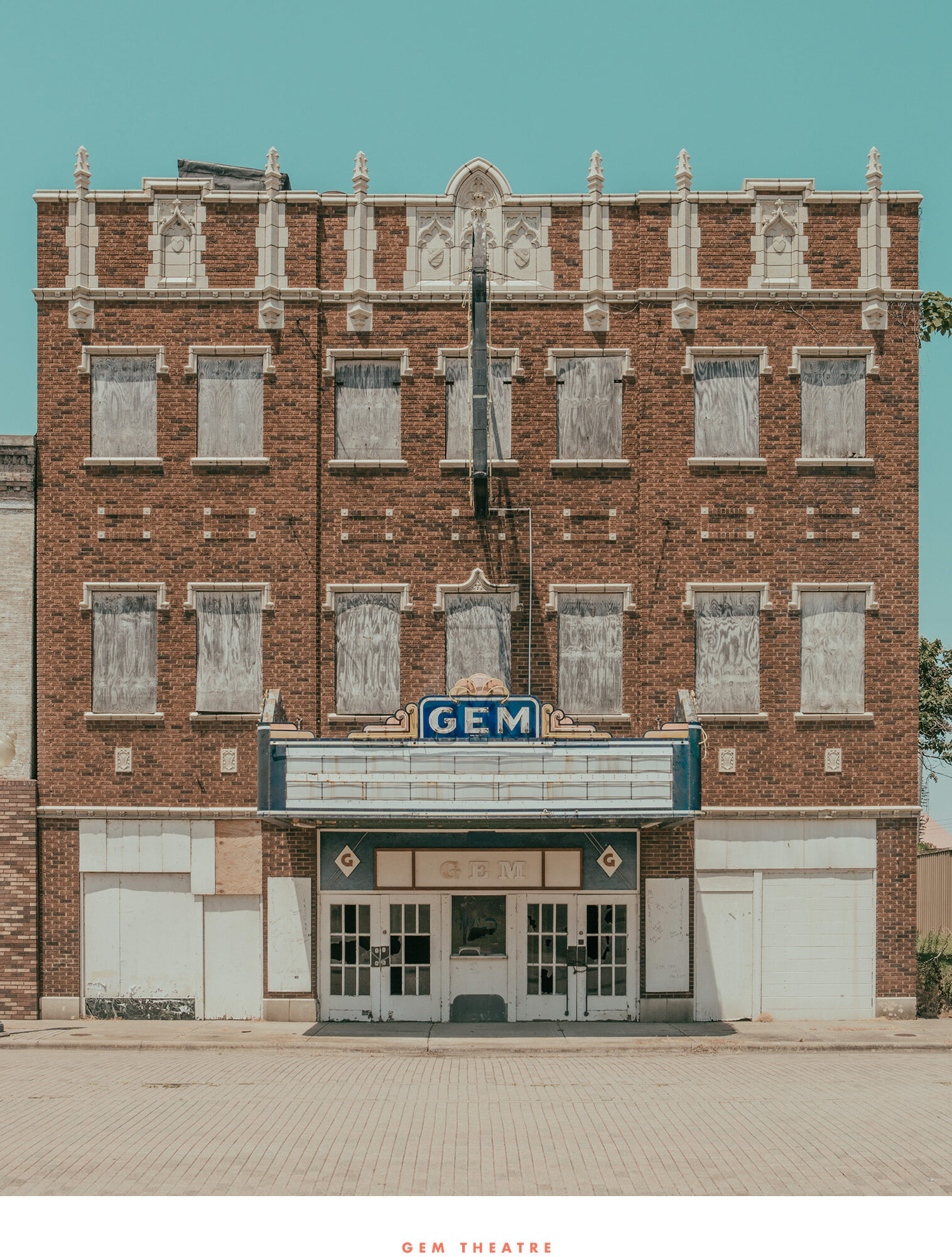 Photographed by Ben Geier, follow him on Instagram. Found via Present & Correct.
7. A visit to one of the Last Video Stores in Paris with Wes Anderson
8. George Bernard Shaw 's writing hut, built on a turntable so that he could move with the sunlight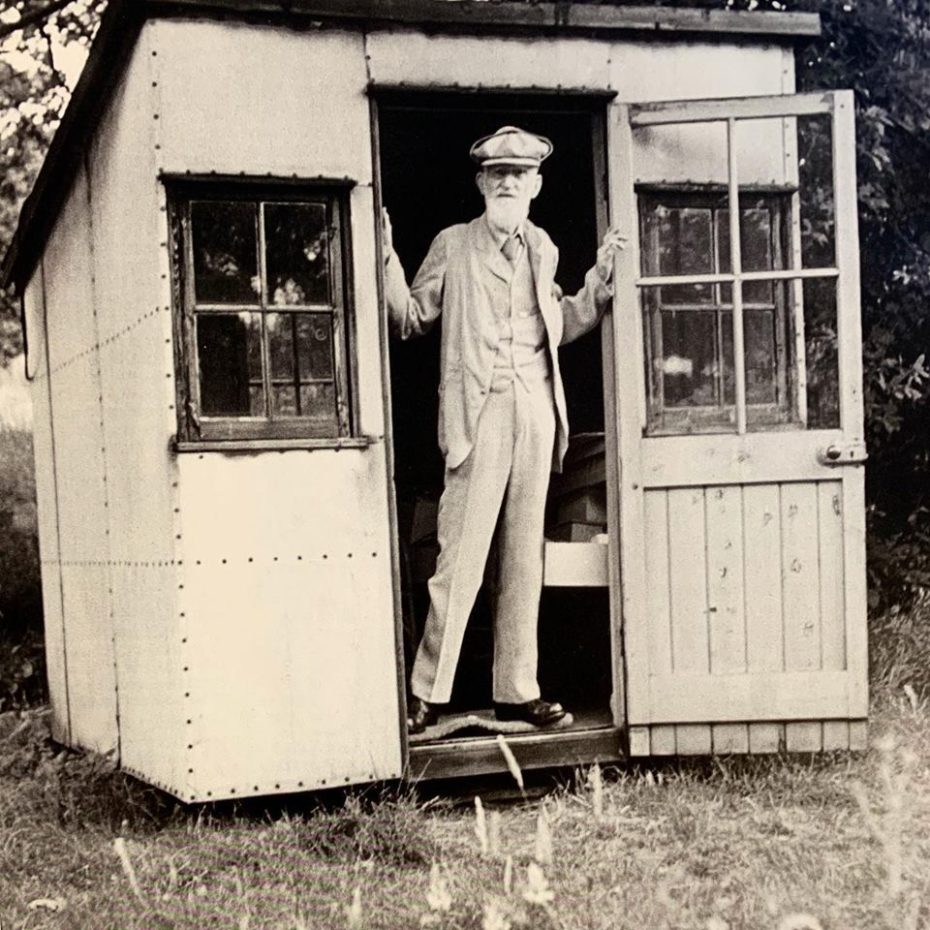 He called it "London" so that he could avoid visitors by having staff say "He's not here, he is in London". Nancy Astor once banged on the door, saying "Come out of there, you old fool. You've written enough nonsense in your life!"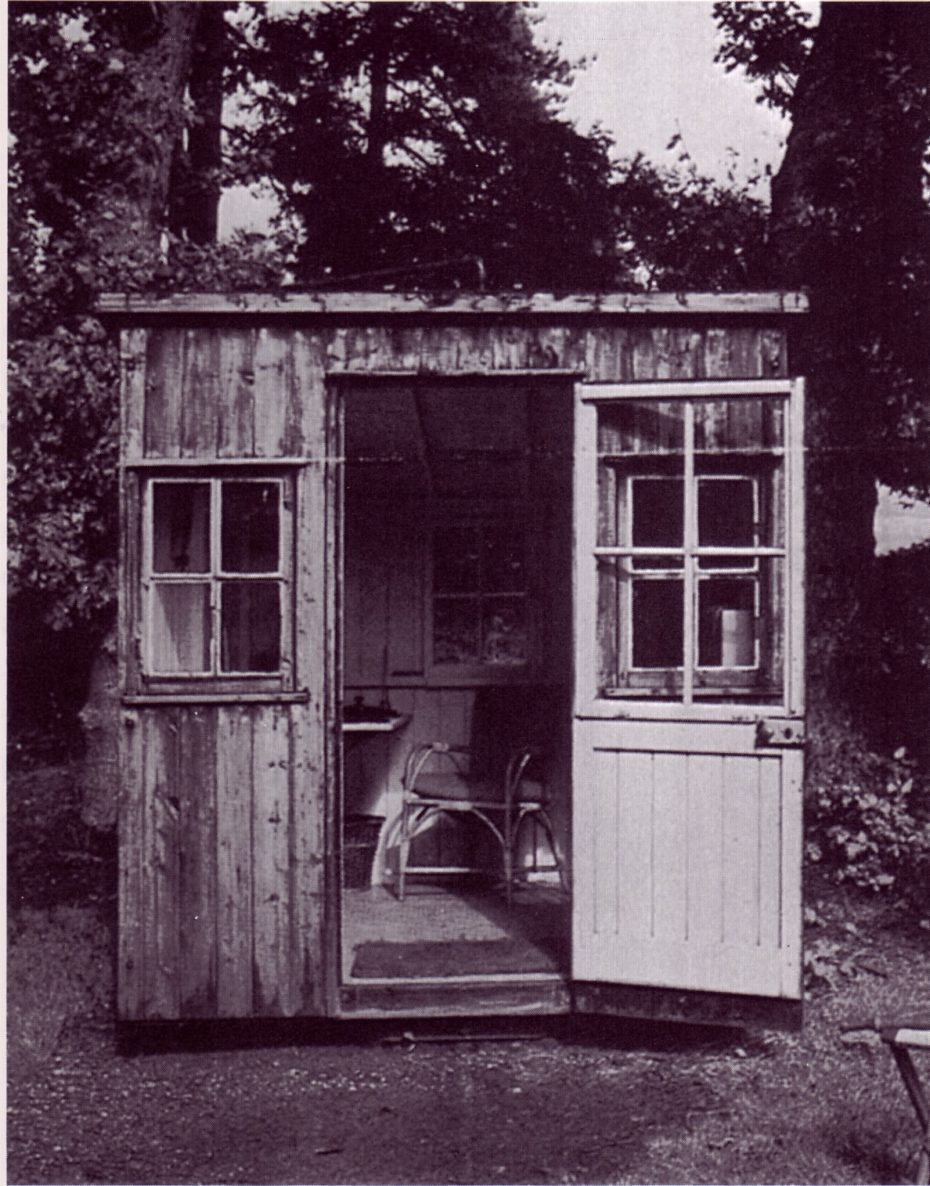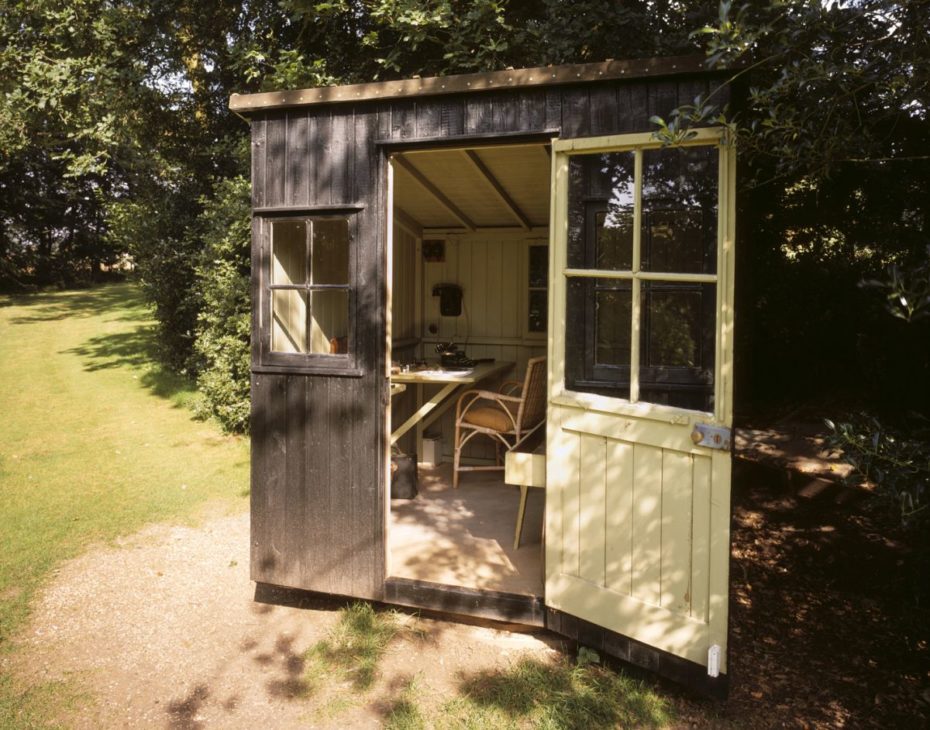 Shaw's writing hut included "an electric heater, a typewriter, a bunk for Napoleonic naps and a telephone to the house which could be used for emergencies such as lunch: surely everything a writer could need."
You can visit his home, "Shaw Corner", which has been preserved by The National Trust.
9. Your Monday Morning Dream Desk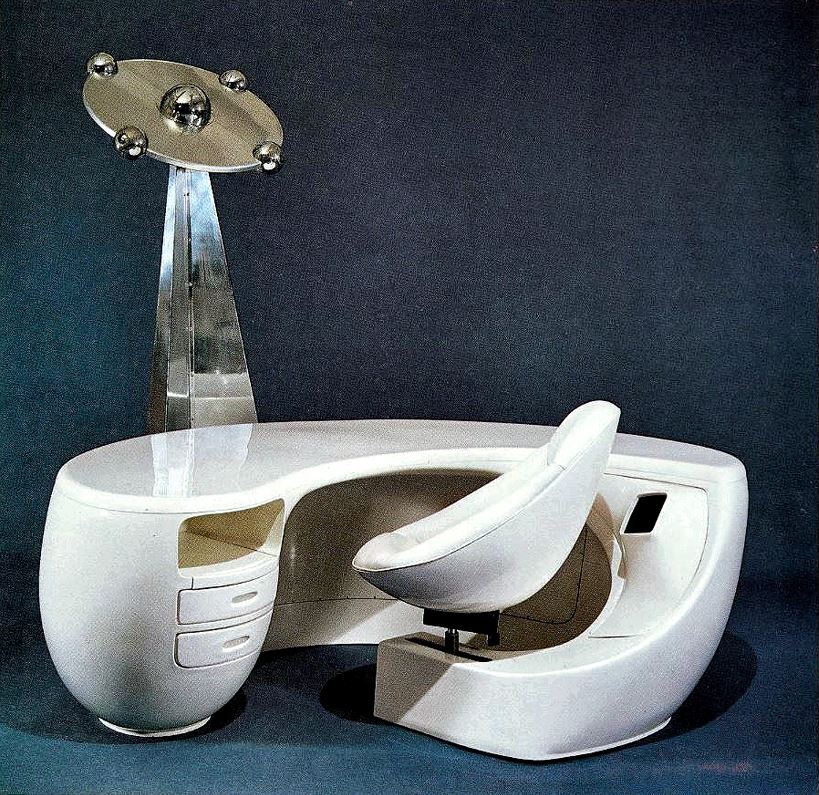 Space Age desk by Jean Leleu, 1969, found on the Internet Archive.
10. The Cactus Dome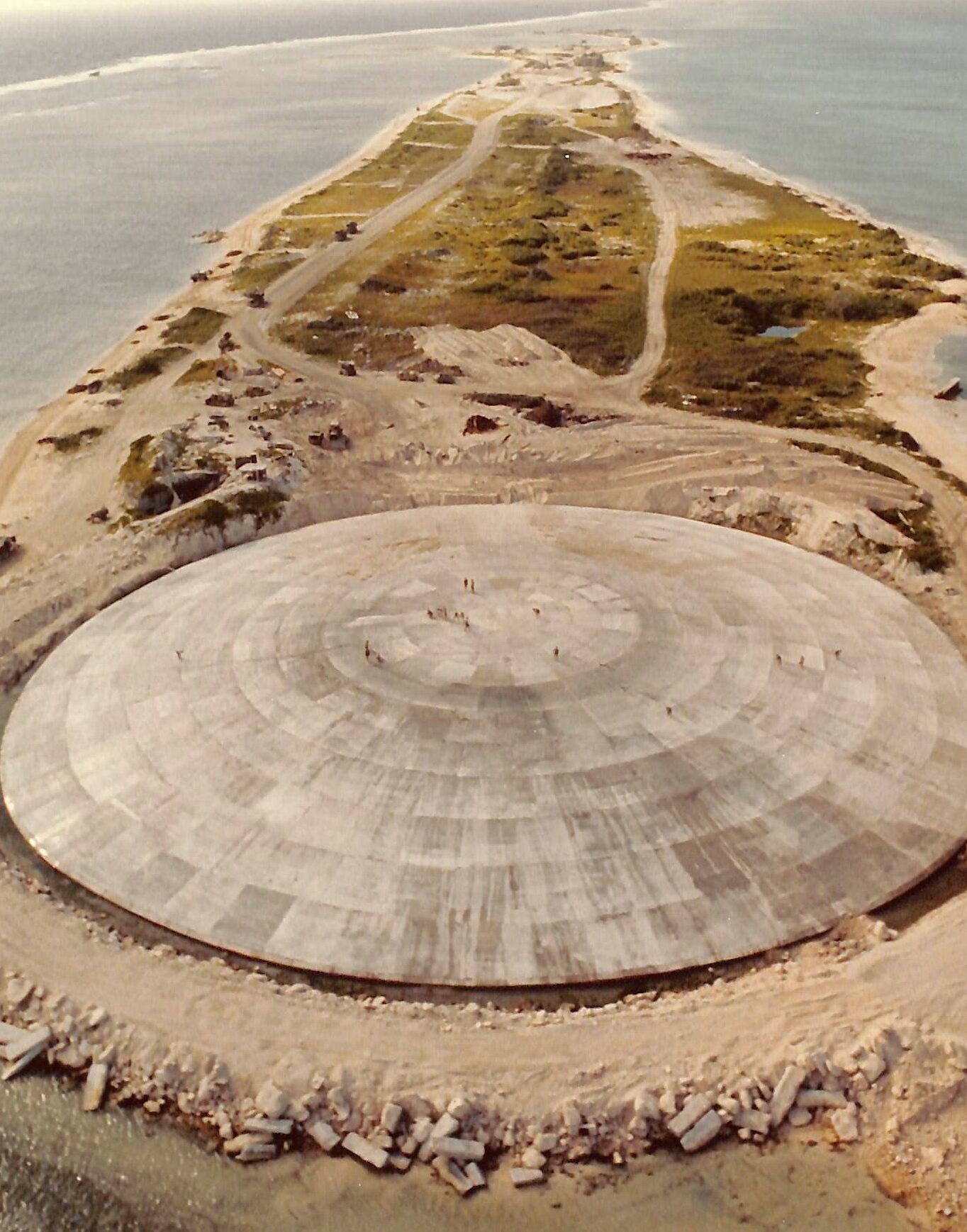 The Runit Dome, also called "Cactus Dome" or locally "The Tomb", is a 115 m (377 ft) diameter, 46 cm (18 in) thick dome of concrete at sea level, encapsulating an estimated 73,000 m3 of radioactive debris, including some plutonium-239. The debris stems from nuclear tests conducted in the Enewetak Atoll by the United States between 1946 and 1958. You can read more about that in "The Poisoned Paradise Island".
11. How can you find cast-iron buildings in Soho?
12. A full-scale replica of the original Parthenon of Athens – in Nashville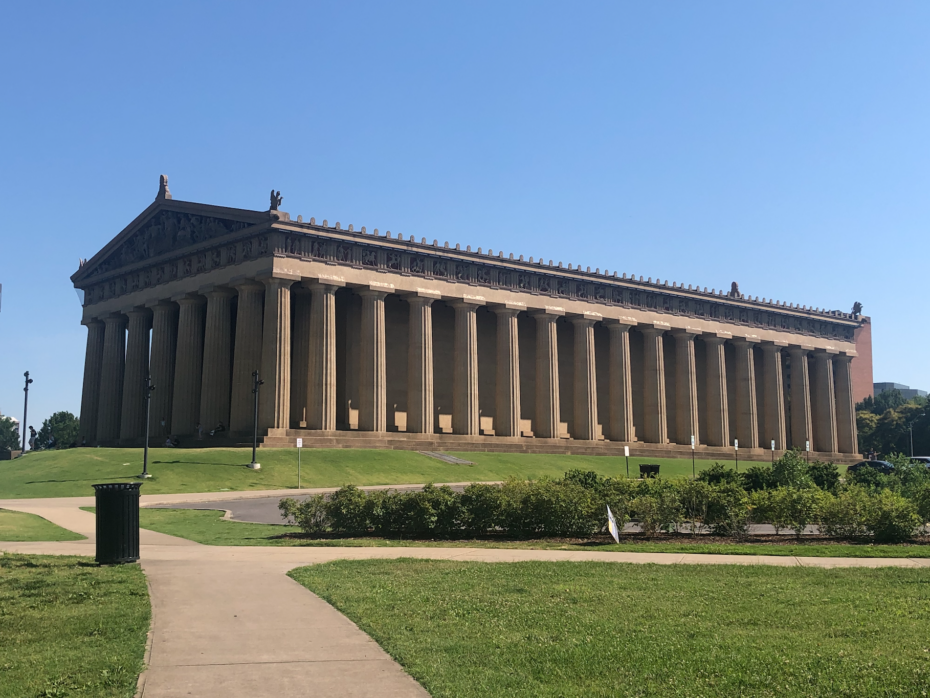 Built in 1897 as part of the Tennessee Centennial Exposition, found on Wikipedia.
13. Movie Trailer of the week