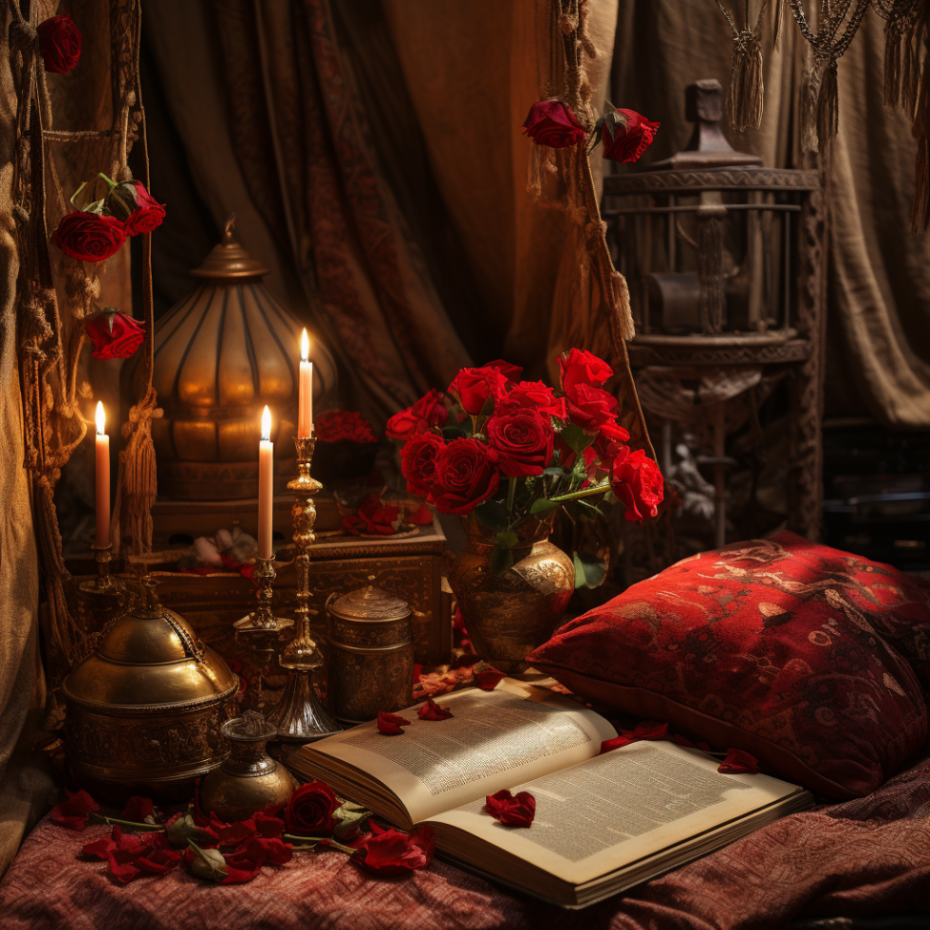 Lucky you – today we're signing you up for some sex ed from the Arab world 600 years ago, courtesy of a 15th century sex manual that, despite most of the general population having never heard of it, once attained status similar to that of The Arabian Nights. Commissioned in present day Tunisia, during what was the Dark Ages for Europe, "The Perfumed Garden" and its origins are a fascinating roller coaster of erotica history. Let's jump in…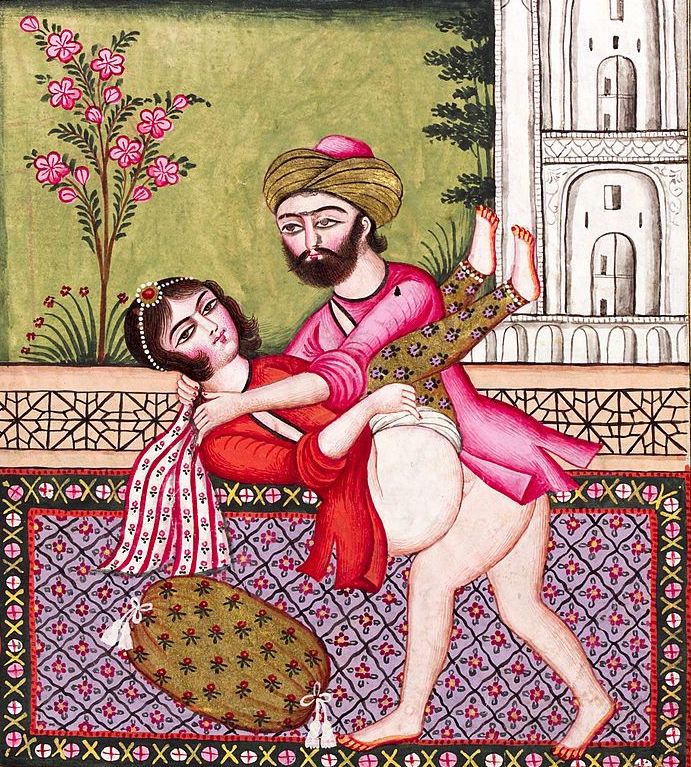 It was the Hafsid ruler of Tunis who commissioned this sex manual to be written for the Arabic speaking world to be written by a chap called Muhammad ibn Muhammad al-Nefzawi, known as Nefzawi, who as it happens, we don't have very much information about. But what we definitely know is that Nefwazi was boldly shedding light on a topic considered to be taboo in most 15th-century cultures.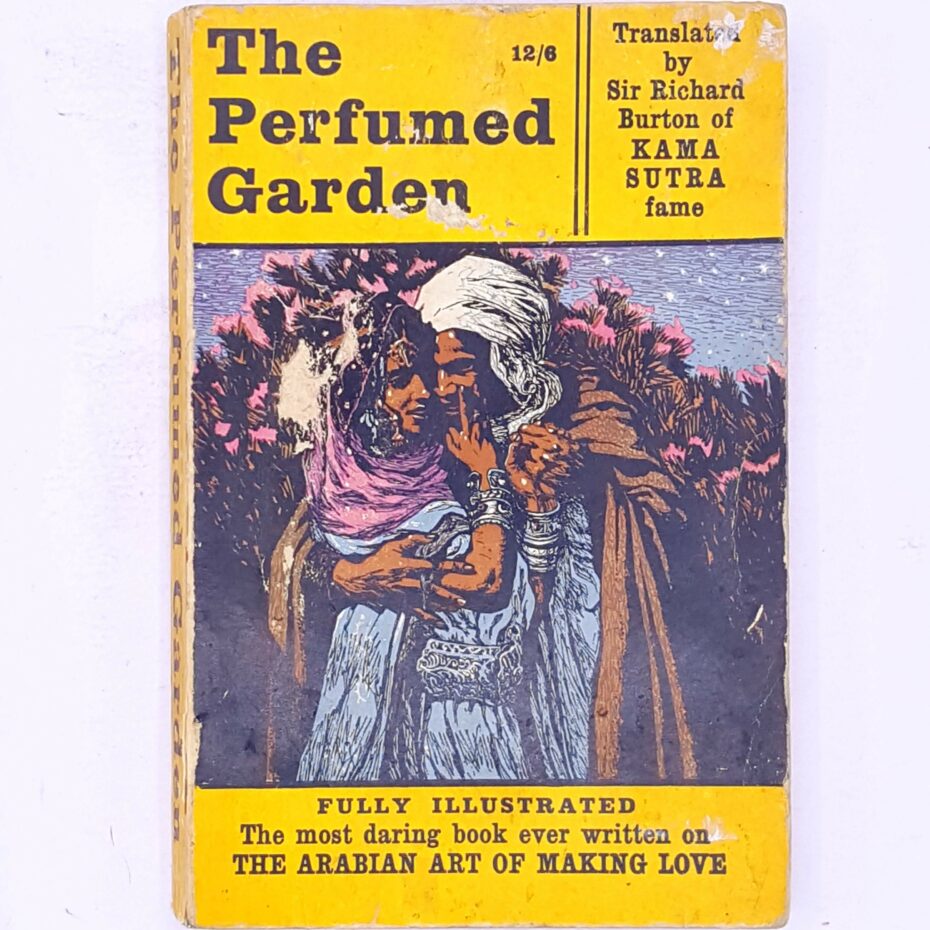 The Perfumed Garden was written as a guide to sexual behavior for the average Muslim man of the 15th century. It includes sexual positions, foreplay descriptions, and techniques for enhancing sexual pleasure. The manual originally had 21 chapters covering topics such as love, marriage, and sexual health, but there was great controversy surrounding the elusive chapter 21 (we'll get to that later). Considered a classic in Arabic literature, The Perfumed Garden has continued to receive much criticism since the time of its first translation into English by the knighted and self-proclaimed "Orientalist" Sir Richard Burton, due to some of its glaringly problematic views of sex and its promotion of non-consensual sexual behaviour.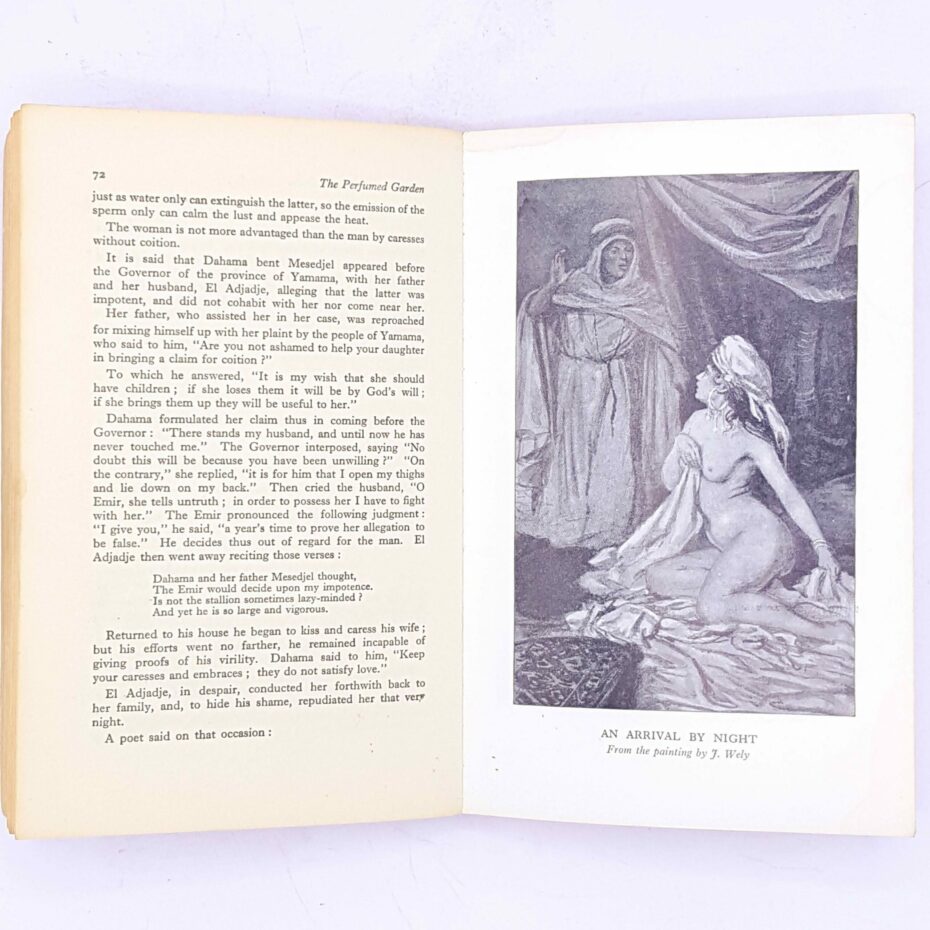 Not entirely an original work, Nefwazi borrowed many topics and explanations from other Arabic and Indian texts including the Indian Kama Sutra. The Perfumed Garden opens with Nefwazi praising Allah for the gift of love-making and stressed the importance of discourse on the subject.
But to the modern reader, the book is full of eyebrow-raising statements as early as the first chapter, titled "Men Worthy to be Praised", in which the author shares some rather extreme thoughts on male endowment…
"The virile member, to please women, must have at most a length of the breadth of twelve fingers, or three handbreadths, and at least six fingers, or a hand and a half breadth … His member should, therefore, be of ample dimensions and length. Such a man ought to be broad in the chest, and heavy in the crupper; he should know how to regulate his emission, and be ready as to erection; his member should reach to the end of the canal of the female, and completely fill the same in all its parts … A man whose member is of less dimensions cannot please women."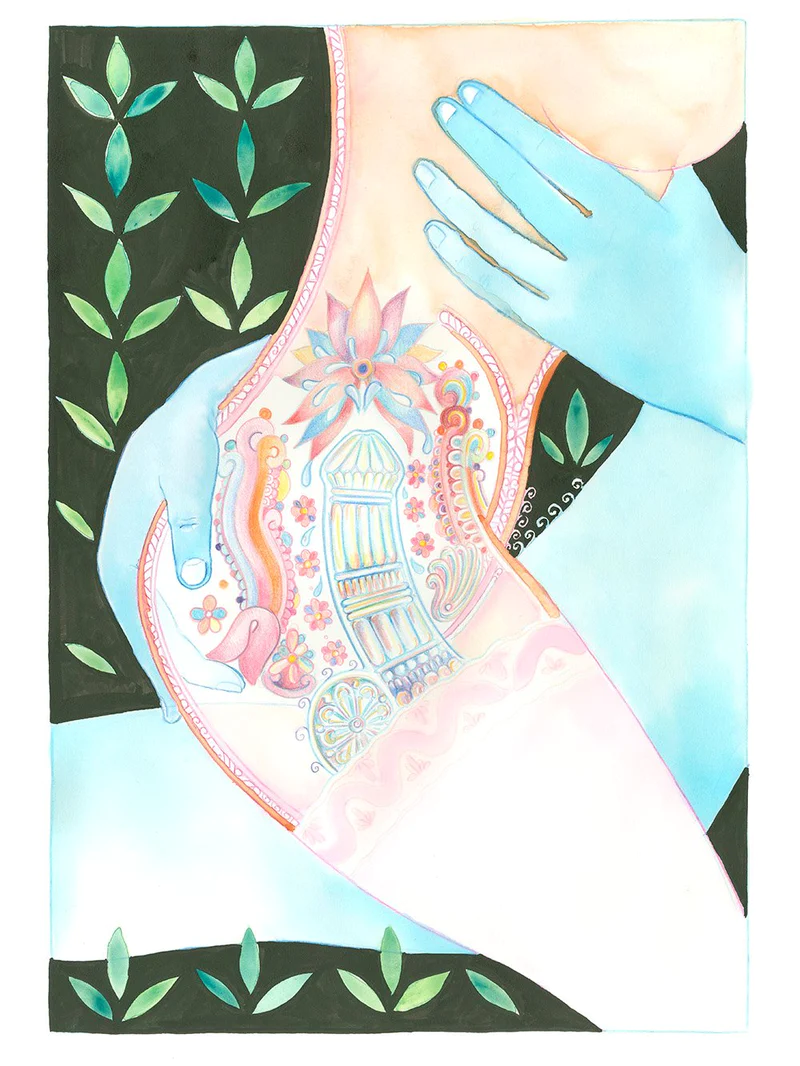 Later in the book, Nefwazi talks about discretion and explains that a man should not conceal his actions from his wife unless of course he is cheating on her, in which case he should hide it from her to spare her feelings. As for women, according to Nefwazi, a woman should rarely laugh, never leave the house or be treacherous, and if at any time her husband shows an intention to make love with her, she should comply. There are even several mentions in the book of why it's harmful and/or dangerous to have sex with "an old woman" as sex with her is a "sure poison". Nefwazi gives an example of his points through stories or retelling of a legends, but confusingly, while simultaneously sharing his glaringly misogynistic and judgmental views to both sexes, he also stresses the importance of mutual pleasure and foreplay.
Chapter five through seven describes in detail sexual acts, positions and lists what we now refer to as sexually transmitted infections. Of the eleven sexual positions listed by Nefwazi, one involves furniture and another describes a position in which both partners are hanging from tree branches.
Moving on to chapter eight, which lists various names, most of which are very amusing, for male and female genitalia, while chapter ten is oddly devoted to the names and descriptions of animal penises.
And for those in need of a little love potion, the book also reveals a few ancient recipes for aphrodisiac preparations:
"To enhance your own pleasure, stimulate the production of seminal fluid and increase the potency and frequency of erection, swallow a little hashish, about the size of a mustard seed. This has a particularly stimulating effect upon the ability to erect.
If you wish to enhance your wife's pleasure, chew some cubeb [similar to cardamom] and pelleter [anacyclus pyrethrum] together and rub the mixture on your penis before intercourse. She will love you all the more for it! Wiping the member with donkey's milk likewise has a strong effect.
Cook chick-peas and onions together thoroughly and sprinkle with a little powdered pelleter and ginger. Eat a satisfying amount of this and you will find that sexual pleasure becomes wonderfully intense."
Perhaps most eye-opening for the time it was written, there are several passages on suggested medical treatments for sterility, infertility, erectile dysfunction and penis enlargement, but also ways to provoke a miscarriage. Chapter 19 is entirely devoted to the removal of unwanted underarm and vaginal odouurs as well as techniques for "tightening" the vagina. Chapter 20 is devoted to pregnancy, its symptoms, and how to determine the gender of the fetus.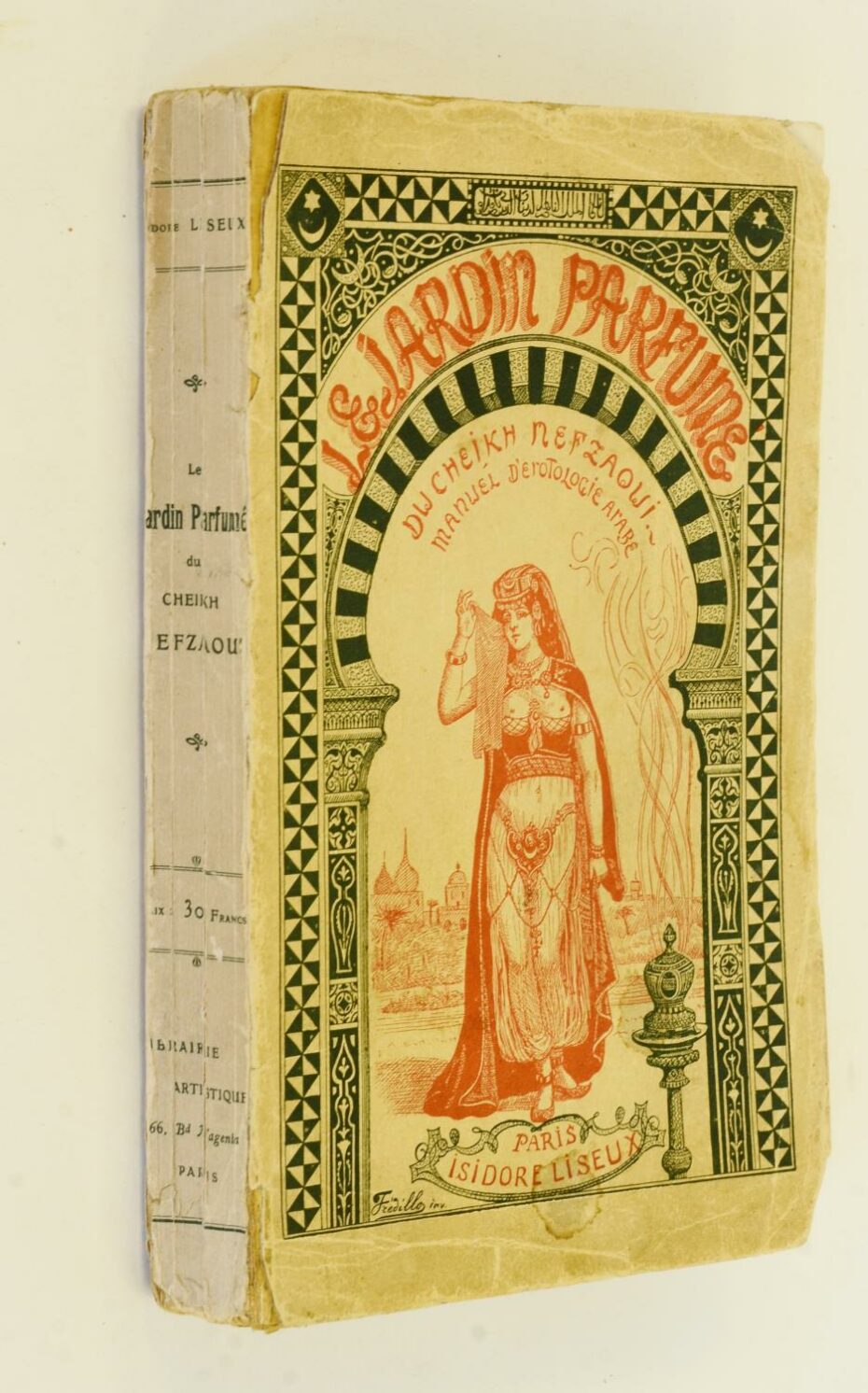 In all available translations (the 1886 French edition, Burton's original translation from the French, and the later more accurate translation by Jim Colville from the original Arabic), the "elusive" Chapter 21 which allegedly discussed homosexual acts and pederasty, is not included. Sir Richard Burton remained convinced that this lost chapter existed somewhere in an original manuscript, and later in his life traveled to French Algiers in search of it. The writer and explorer devoted much of his years at Oxford studying Arabic and during his time spent in the Middle East, made a pilgrimage to Mecca disguised as a Persian sheikh, which meant he had to undergo circumcision to lower the risk of his being uncovered as a non-Muslim. In 1853, he wrote and published his experience in his Personal Narrative of a Pilgramage to El-Medinah and Meccah.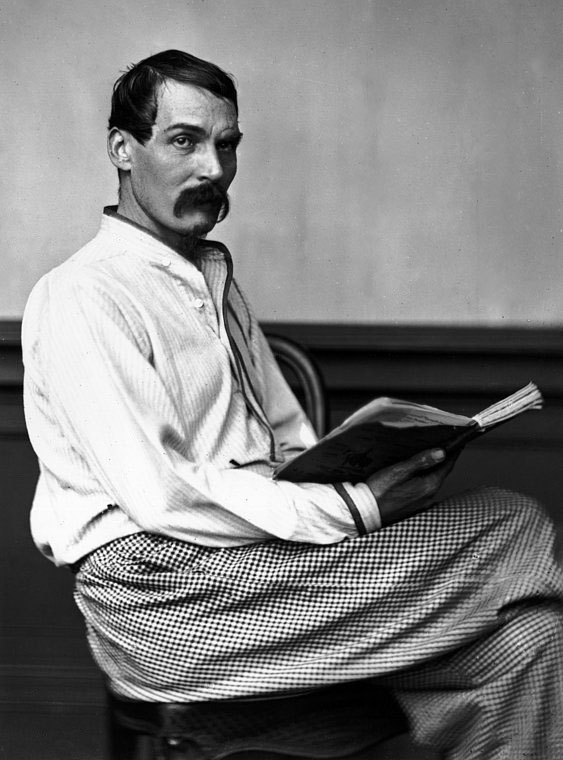 Throughout his adventures, he wrote and translated several books which were received with varying degrees of critique. Under the Auspices of the Kama Shastra Society, an underground print house, Burton translated into English The Kama Sutra of Vatsyayana (1883, known as the Kama Sutra), The Book of the Thousand Nights and a Night (1885, known as The Arabian Nights) and of course The Perfumed Garden.
Burton's first translation is now known to be a highly exaggerated version of the original Arabic, turning a short manual or treatise of no more than 85 pages into a 1,282 pages book including a 200-page essay on sodomy. He was in his sixties when he began the second translation and he died before it was finished. Sir Burton's wife Isabel (her own life story worthy of a novel) accompanied him on many of his expeditions, including going in search of the source of the Nile river. He encouraged Isabel to write and she published many books throughout her life and edited all of her husband's works. Burton cited Isabel as his "most ardent supporter".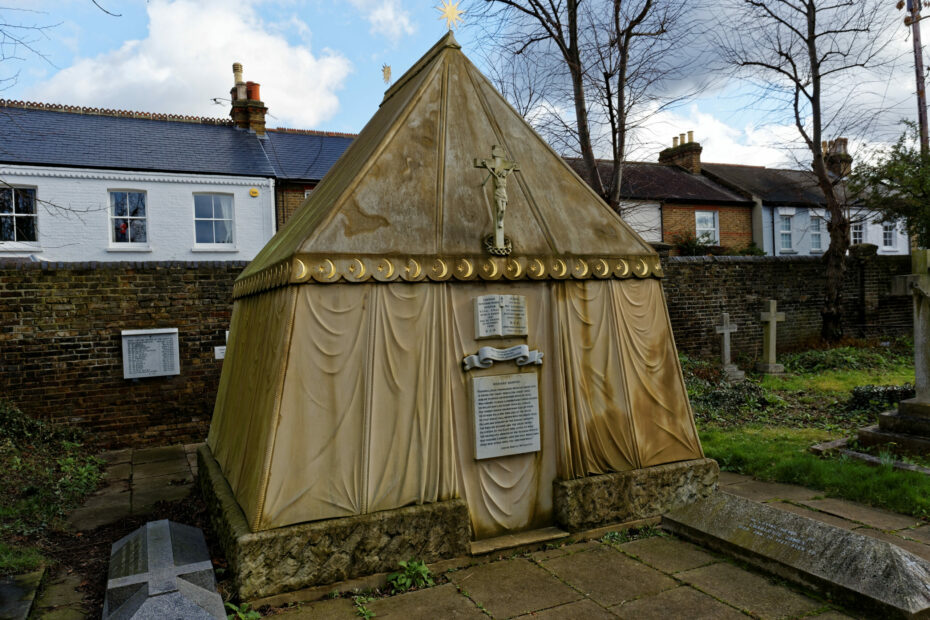 When Burton died in 1890 at the age of 69, his manuscript of The Perfumed Garden, which he had renamed The Scented Garden, was left unfinished. Despite being offered handsome sum for the unfinished manuscript, Isabel burned it along with several other of Burton's unfinished works. She stated this was to protect his reputation because, "Out of two thousand men, fourteen would probably read it in the spirit of science in which it was written, the others would read it for filth's sake, and pass it on to their friends, and the harm done will be incalculable."
This is a clear example of the austere and confused approach to Victorian sexuality (a paradoxal phrase if ever there was one). It was assumed during his lifetime (and research into his life since has strengthened the assumption) that Burton was bisexual and took part in local sexual customs throughout his travels. Isabel never understood her husband's obsession with homo-erotica and after his death. She was greatly vilified by the press for her destruction of Burton's unfinished manuscripts. Burton's translation of the work has since been proven to be greatly flawed in translation and style, his translation misinterpreted many words and concepts in Nefwazi's original and Burton fabricated 'exotic' details to feed into the Victorian obsession with "Orientalism".
In 1999, Jim Colville translated and published an English translation of the complete and unabridged The Perfumed Garden, including chapter 21 which, according to his translation, is entitled The Benefits of Eggs & Sexually Stimulating Beverages with several recipes and an amusing anecdote in which a lesbian gives sexual challenges to several men. The challenges involve deflowering eight willing virgins without ejaculating, having sex with a woman for fifty consecutive days without losing his erection. The chapter concludes with a recipe for a sexually stimulating egg beverage (that should not be consumed in summer).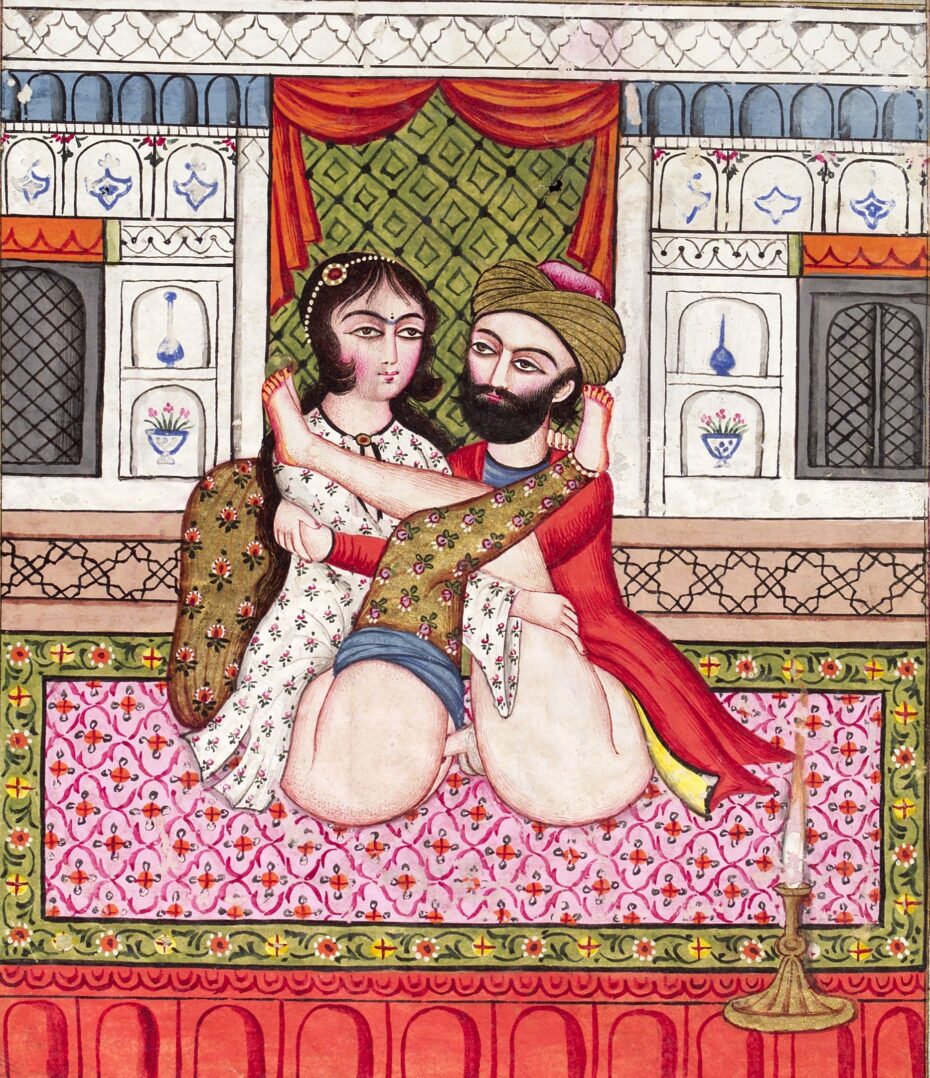 In Colville's introduction, he mentions the extreme exaggeration and bizarre representation of the original text used in Burton's translation of The Perfumed Garden (which could be partially blamed on Burton's having translated it to English from a French translation of the original) and gave ample opportunity for much to be lost quite literally in translation. But Colville and other sources agree that the exaggeration of Burton's translation has everything to do with Burton's own obsessions and the Victorians' secret desire for reading about sex in an exotic "oriental" setting, giving little thought or care for its accuracy.
And on that note, for the modern reader, allow us to recommend the titillating and exotic erotic artwork of Alpha Channeling where inspiration can be found in lovers of all beautiful shapes and sizes enjoying mutual, consensual pleasure.