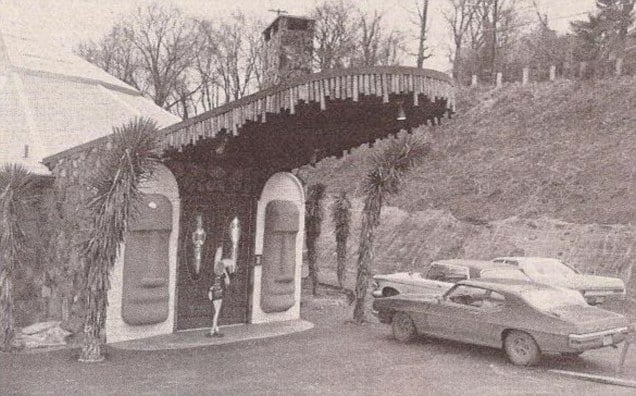 Chattanooga, Tennessee: known for its southern charm, Civil War battlefields and … an infamous swingers palace? Indeed, perched in the hills overlooking the city, Tennessee once had its own Playboy mansion of sorts. The tiki-themed estate was centered around a highly unusual indoor swimming pool, built with underwater canals that disappeared into bedrooms where Chattanooga's finest folks mingled between the sheets. Thousands of guests attended the Tiki Palace's "housewarming" in 1972, but just a year later, the party was over when the owner was arrested for hiring an assassin to kill his wife's lover. Naturally, you're going to need more details…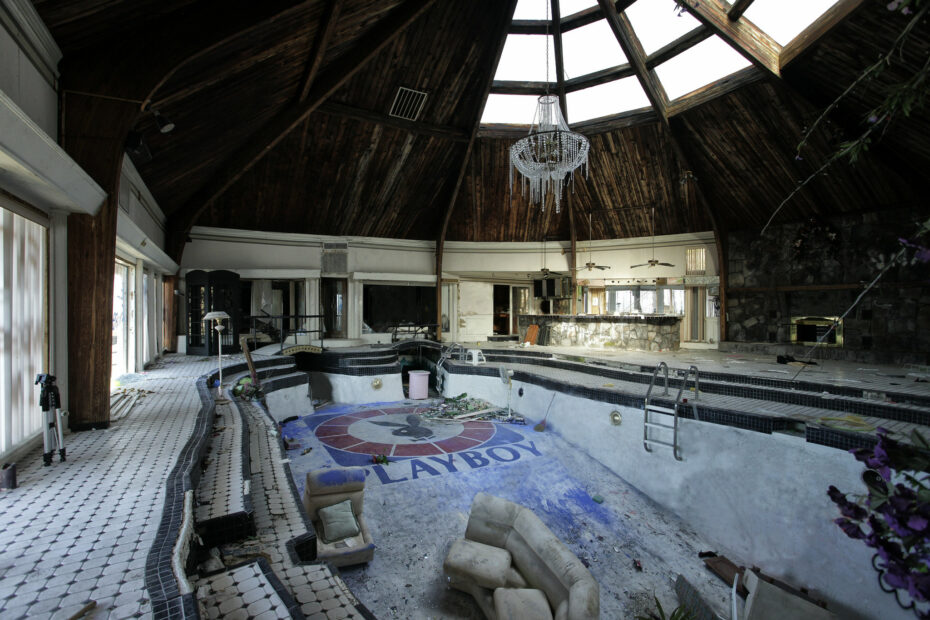 Once upon a time, in the anything-goes 1970s, local nightclub operator Billy Hull owned several strip clubs in Chattanooga, but his extravagant Tiki Palace on a hill was the one he built to host his most lavish parties and live out his own Playboy-inspired dreams. Billy was a popular guy around town, especially with the boys in blue and Chattanooga's elite. Everyone knew who Billy Hull was and Billy Hull knew everyone's secrets. Conservative values were left at the door of his party palace, where two large carved tiki faces welcomed guests into a hedonist's underworld of partner swapping, free love and uninhibited debauchery.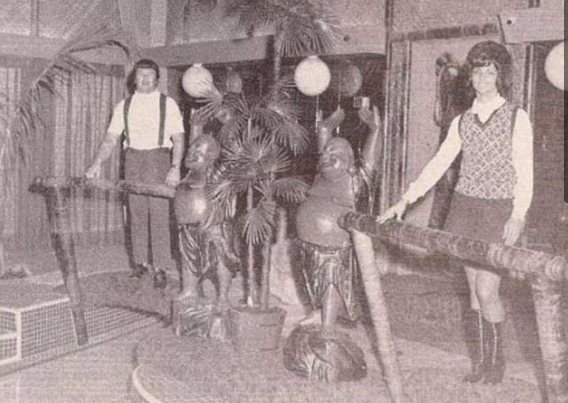 Billy had a wife, Gloria, who he married in 1951 while they were both still juniors in high school. When he opened his first go go club in '67, she began working there in the evenings, running the cashier and keeping the books. While her husband's x-rated business endeavours flourished and he continued to embrace his Hugh Hefner-inspired lifestyle, Gloria had her own companion(s) to keep her happy too. One of them was the man history now knows as 24 year-old Ronald Hargis.
The specifics of Gloria Hull's relationship with Hargis have been lost to time but what we do know is that the rules of their "open" relationship apparently didn't go both ways. And when things didn't go Billy Hull's way, Billy Hull took things a little too far. On May 3rd, 1973, Hargis was shot by Larry Parker, a SWAT team member of the local police and friend of Billy Hull. It is said in the court documents that Hull also tried to have a man by the name of Jerry Mitchell killed for the same reason. Mitchell was not killed, but the intention was used to analyze Hull's punishment.
Originally, Hull was sentenced to 20 years in prison for Murder for Hire. The hitman was charged with manslaughter after claiming to the court that he'd shot Hargis accidentally while merely intending to scare him out of town. Hull meanwhile, being the well-known business man about town that he was, used his connections to take his charges up the lines of the justice system and to the offices of the state Supreme Court. After some time in prison, his charges were eventually dropped but it wasn't long before he was in trouble again for tax evasion and accusations of arson (it was said that Hull tried to burn down a competing nightclub in the area).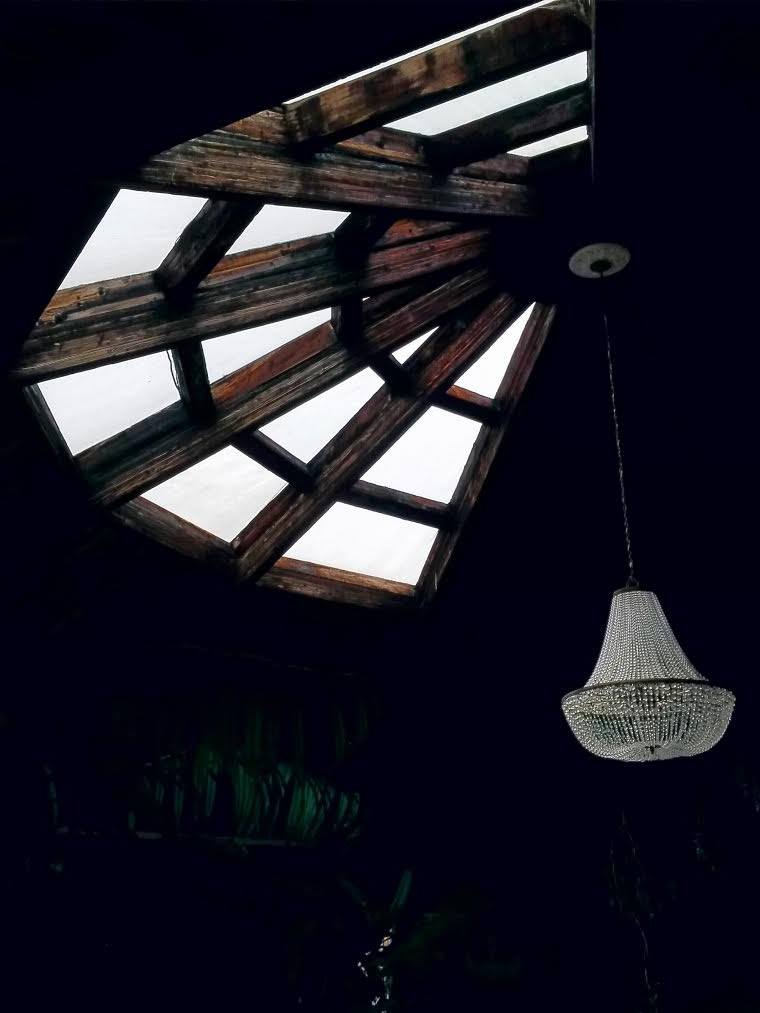 As for one of the most unique estates in all of Chattanooga, the Tiki Palace existed in a sorry state for many years before it was demolished, along with its famous Playboy bunny-themed swimming pool in 2014. After Hull went bankrupt and the property was seized by the city for unpaid taxes, it was occupied a few times by different owners but was ultimately abandoned and relentlessly vandalised.
As of 2016, Gloria Hull was still living in Chattanooga and in her 80's and Billy had died of cancer in 2008.
But let's delve a little deeper into this curious swinger culture that became America's open secret in the 1970s. The history of swinging as we know it in the context of American culture appears to begin with airforce pilots during World War II. According to investigative journalist Terry Gould in his book, The Lifestyle: A Look at the Erotic Rites of Swingers, with air force pilots not having the best mortality rates in wartime, they initiated a sort of unwritten code to collectively care for each others wives who lost their husbands in battle, both emotionally and sexually.
"If you look at warrior cultures from way back throughout human history, you'll find that there's a large degree of spouse sharing. The reason there is because the warriors that get killed left their widows behind. Those warriors that didn't get killed took care of the widows," Gould explains. "So you have this society of Air Force pilots living on the bases with their wives around them … 1/3 got killed in combat so there were a lot of widows left … So when the survivors came back home after World War II, they moved to the suburbs but they still kept at it, and still kept sharing wives … There was this guy named Leidy, a former pilot who now travelled the country as a salesmen. He'd call up his buddies from the Air Force and he began making a list, which became known as 'the Leidy list'. Every town he visited, the list grew a little longer. Then he passed copies of the list around to everyone who was on it. The Leidy list was basically the first swinger magazine because it was a way for people to get in touch with each other. That was the modern origin of the lifestyle. That list was passed around to upper middle class, suburban, married people and that's basically where it stayed for the next 50 years".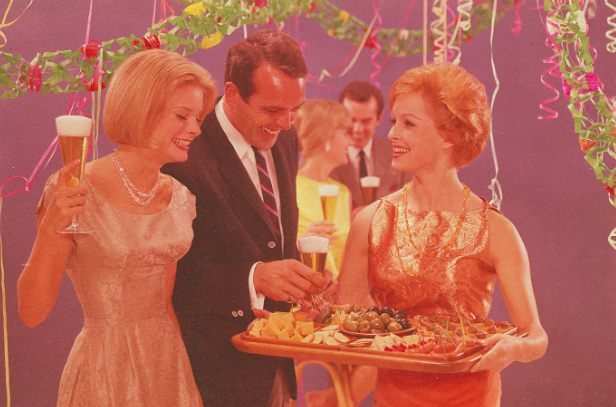 This unique lifestyle, for better or worse, eventually spilled out of the air force and into wider American society, from LA to Chattanooga, as the Free Love movement evolved. During the rollercoaster of the 1970s, where cultural revolutions and societal norms collided, the secret lives of swingers saw their zenith of both fascination and controversy, and it's a chapter in history that continues to intrigue and captivate to this day. In fact, the forgotten tale of Billy Hull and his swingers palace of kitsch feels like just the sort of material to inspire a vintage Hollywood crime drama starring Johnny Depp as the seedy and power-crazed Tiki-loving playboy who spoiled the party for Chattanooga. Feel free to pass it on to any aspiring script-writers.