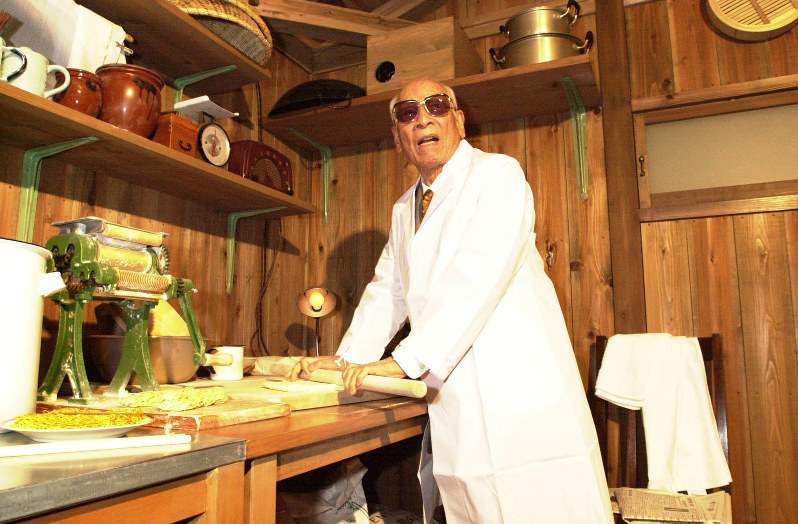 Have you ever felt like you've started late in life? Have you ever experienced an epic failure in your professional career and felt like giving up? That you're "past it" and it's "too late" to make something of yourself? Meet Momofuku Ando, none other than the eccentric character who invented instant ramen with the lofty ambition to end world hunger. He not only reinvented how we see food today (and gave sustenance to millions of down and out students across the globe), but he did it at a time of great personal loss and from a position of financial ruin, turning his misfortune around at the age of 47. He was also an incredibly wise man and a philosopher in his own right, with a collection of inspiring aphorisms to save for a rainy day. So, let's dive into the life story of Momofuku Ando and how he built his iconic noodle empire.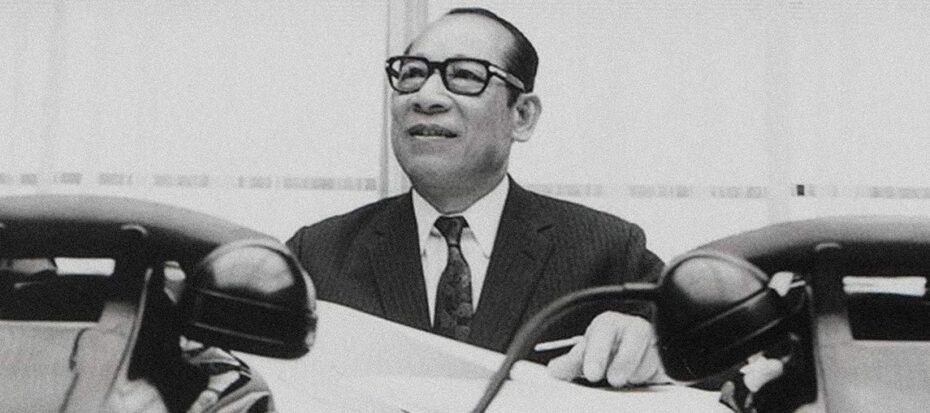 In 1910, when Halley's Comet made a close approach to the Earth, Ando was born as Go Pek-Hok (or Wu Baifu, depending on the source) in Japanese-occupied Taiwan. He lost both parents in early childhood, so his grandparents raised him within the city walls of Tainan (southern Taiwain), inspiring him to go into textiles after spending his childhood watching his grandparents run a kimono fabric store. Using a small family loan, the future "Ando" went on to start his own textile company in Taipei at the age of 22 (also taking Japanese citizenship and changing his name first name to Momofuku, the Japanese reading of Pek-Ho). He left Taiwan in 1933 to relocate to Osaka, where he studied economics at Ritsumeikan University in nearby Kyoto at the same time. He was an entrepreneur through and through, and got involved in manufacturing magic lantern projectors, charcoal production, fabrication of barrack housing, and salt production. He even founded a school. He believed that the businesses he founded should contribute to people's lives and make them better. But he was no saint, as he'd serve a two-year prison sentence for tax evasion in 1948 (although, according to his biography, he was handing out scholarships to students, which at the time, counted as tax evasion). 
"When you cast away all your greed and fixation in adversity, you can find unexpected strength."

– Momofuku Ando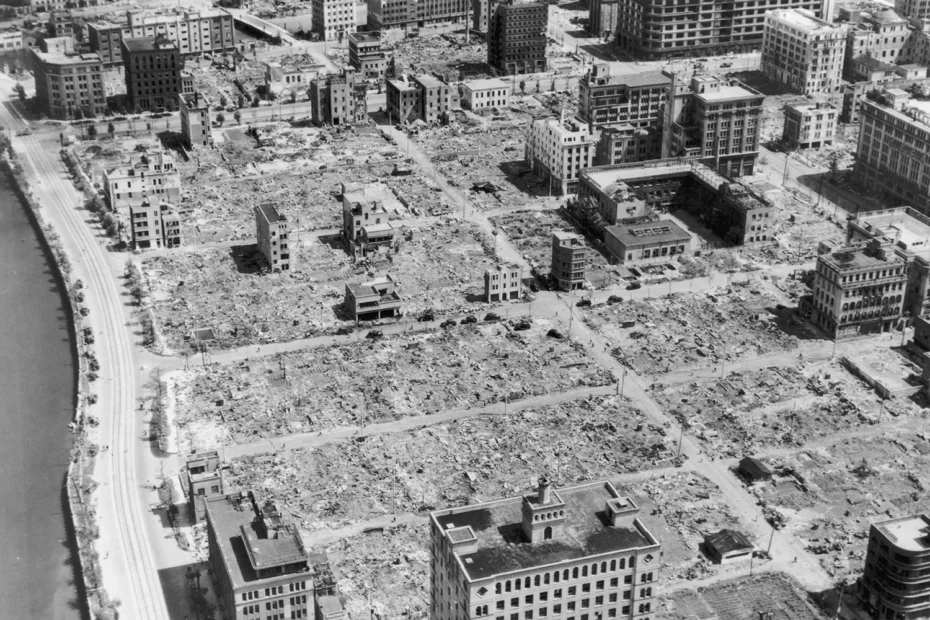 World War II was a big turning point not just for Ando, but also for Japan. The entire country was destroyed, and Ando's Osaka-based textile factories had all been burned to the ground. He had to choose between Japanese and Chinese citizenship, choosing the latter not to lose his ancestral properties back in Taiwan. However, it was among the ruins that Ando found inspiration. As he walked past the bombed out buildings, he spotted a crowd queuing up by the rubble behind the train station, waiting patiently for their turn at a makeshift ramen stall. He thought about the people who trekked out here and stood in line – all for a bowl of ramen. But it was then he realised that ramen was the ultimate comfort food for the Japanese, and after the war, people were starving. He believed hunger was the biggest issue plaguing the world and that "peace will come to the world when all its people have enough to eat." The idea was born: he wanted to help Japan feed its population. 
"Peace will come to the world when the people have enough noodles to eat."

– Momofuku Ando
Ando would have to put that vision on ice however, when he was offered a job as the head director of a credit union. Ando continued about his daily life until 1957, when the bank failed. He lost his job and pretty much everything all over again – including all his assets – at the age of 47. With no work and all that spare time, Ando now had the time to meditate on ending world hunger.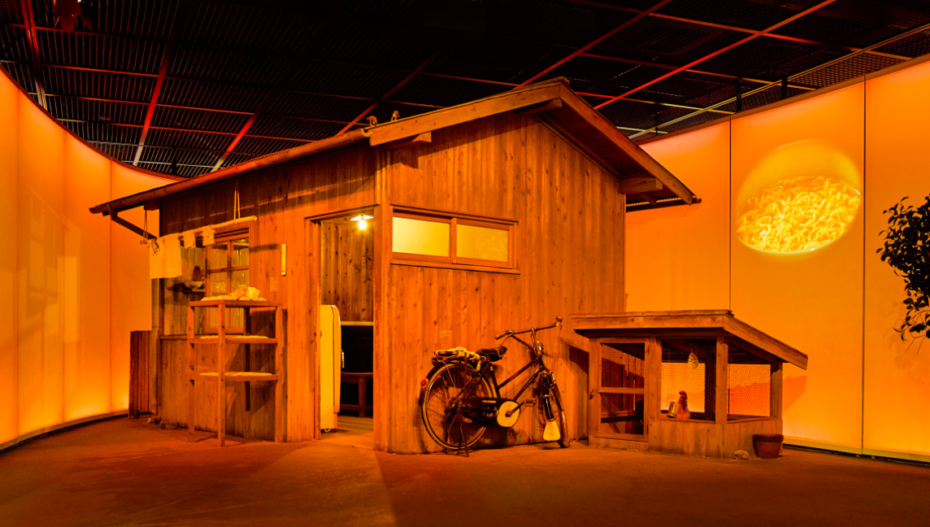 "All that I have lost is just my assets," Ando told himself and got busy with his next business venture. He remembered the line by the ramen stand. From a wood-floored shack measuring around six straw tatami mats in his backyard in Ikeda, he worked from sunrise late into the night for the period of a year, trying to come up with a new kind of ramen that could help get post-war Japan back on its feet. He turned his little shack into a makeshift lab with a noodle production machine, cooking tools, and all the other periphery he needed to try to make the magic happen. Momofuku Ando wanted his ramen to be delicious, simple to prepare, easy to store for a long time, safe, and affordable for everyone. He entered mad scientist mode, trying everything possible to find the perfect packageable noodle.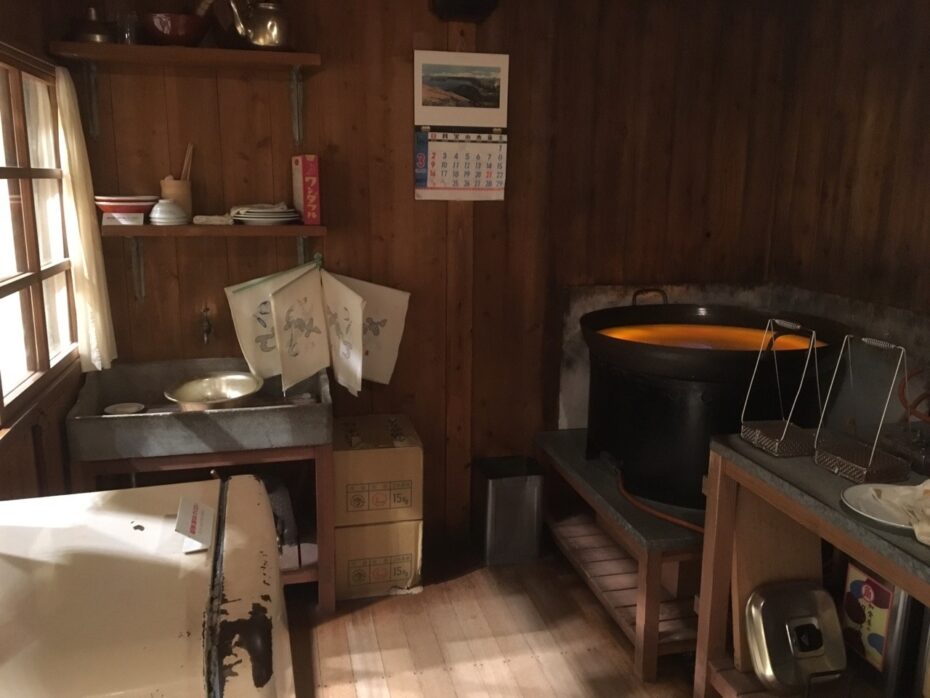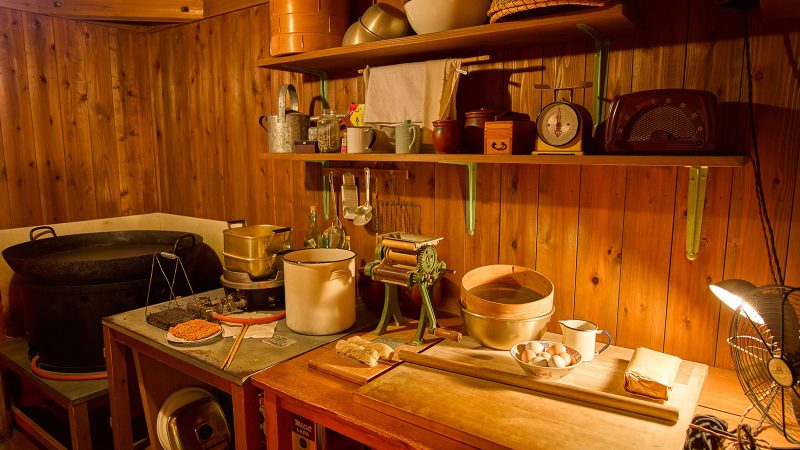 "Inspiration leads to invention. Tenacity is the breeding ground for inspiration. There can be no invention in the absence of tenacity."

– Momofuku Ando
There were a few prototypes, but he couldn't get the texture of the rehydrated noodles quite right. Then, according to culinary legend, he threw some ramen noodles into hot oil as his wife was making tempura for dinner and found that frying didn't just dehydrate the noodles but also made tiny perforations that helped cook them almost instantly: hence the birth of the instant noodle.
In 1958, Chikin Ramen took to the shelves, but the irony was many saw it as a luxury product. At the time, it actually cost more than getting freshly-made noodle soup from a local ramen shop. But the convenience side of it was attractive to many people, and soon enough, his product began to sell and become a staple in Japanese kitchens. 
"Each and every event in the past is connected to the present by invisible threads."

– Momofuku Ando
Ando's secret was that he always liked to think outside the box. He never saw his late success as bad: "Until I could finally invent something, 48 years of life experiences were necessary after all." He saw his experience and misfortunes as simply the necessary ingredients to bring instant noodles into the world.
It was this open-mindedness that made his instant noodles go global. Ando didn't care that Americans didn't know of ramen, and that many didn't even know how to use chopsticks at the time. In the twisted words of Marie-Antoinette, he declared, "Let them eat it with forks!" 
In fact, his visit to the States in 1966 sparked yet another lightbulb moment. According to Ando legend, he was trying to make a sale to supermarket executives in L.A. by using their discarded Styrofoam coffee cups as ramen bowls to demonstrate his product and realised he could take his product further in the realms of convenience. In five years, he developed the Cup Noodles – instant noodles in their own heat-resistant container, which took the world by storm. Since their release in 1971, they have sold over 20 billion units.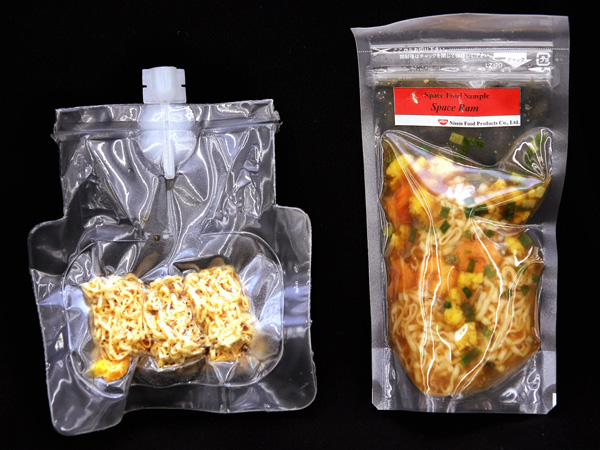 And, of course, that wasn't enough for Ando, who envisioned sending his noodles to space. He developed the "Space Ram," a vacuum-packed instant ramen given to astronaut Soichi Noguchi on this trip on the Discovery Space shuttle in 2005. Momofuku Ando planned to make a pack of noodles that could be eaten in zero gravity, and even conjured up a thick enough broth that wouldn't disperse and made his noodles smaller so they didn't require boiling water to cook them.
For Ando, his passion for noodles led to a multinational corporation that earns more than 3 billion USD in sales per year. Finally, he had a business that didn't fail. But Momofuku Ando saw noodles as more than just a business but a way of life. He gave deep philosophical speeches and shared his zen thoughts on ramen, which his followers collected and cherished.
When Ando died in 2007, a book of his wisdom was compiled (many of his quotes were already in the employee handbook) and given to the 6,500 attendees at his funeral. Nuggets – or rather, "noodles" of Ando's wisdom include, "eating wisely will enhance beauty and health," and "peace will come when people have food."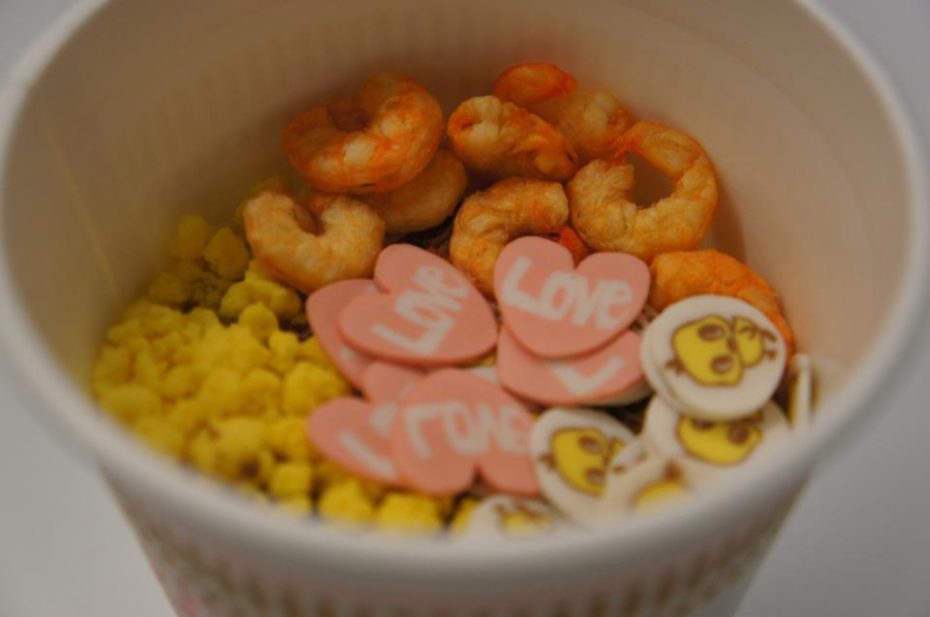 Of course, he also had something to say on persistence: "The fundamental misunderstanding of humanity is believing that we can achieve all our desires without limitation."
Momofuku Ando packed a baseball stadium with mourners, including two former Japanese prime ministers. Noguchi even delivered a eulogy, citing that he was a "creator of a culinary culture that post-war Japan can be proud of."
Even after his death, his noodles still feed millions, those looking for something convenient to eat and those surviving economic and natural disasters. Instant noodles may seem trivial to some, but to others –like survivors of a tsunami or the Fukushima nuclear crisis – they can be a lifeline to survival. 
"Mankind is noodlekind," said Momofuku Ando. He created instant ramen to feed the world, making him a national hero in Japan, perhaps an unsung hero for the world. 
"It is never too late to do anything in life."

– Momofuku Ando
In a biography about his life, "Make the Most Out of a Bad Situation", it says: "In life, there is no such thing as being too late. Even from 50 or 60 years old, you can start something new."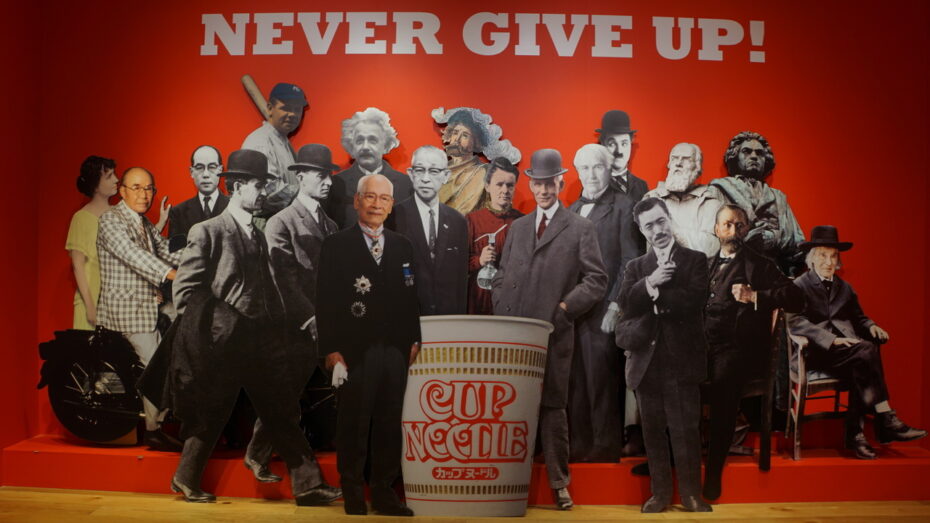 Maybe you won't invent something to feed the world (or who knows, may you will), but take Momofuku Ando as your guide, a "Patron Saint of Late Bloomers" if you will, that it's never too late to make a difference or become a success.