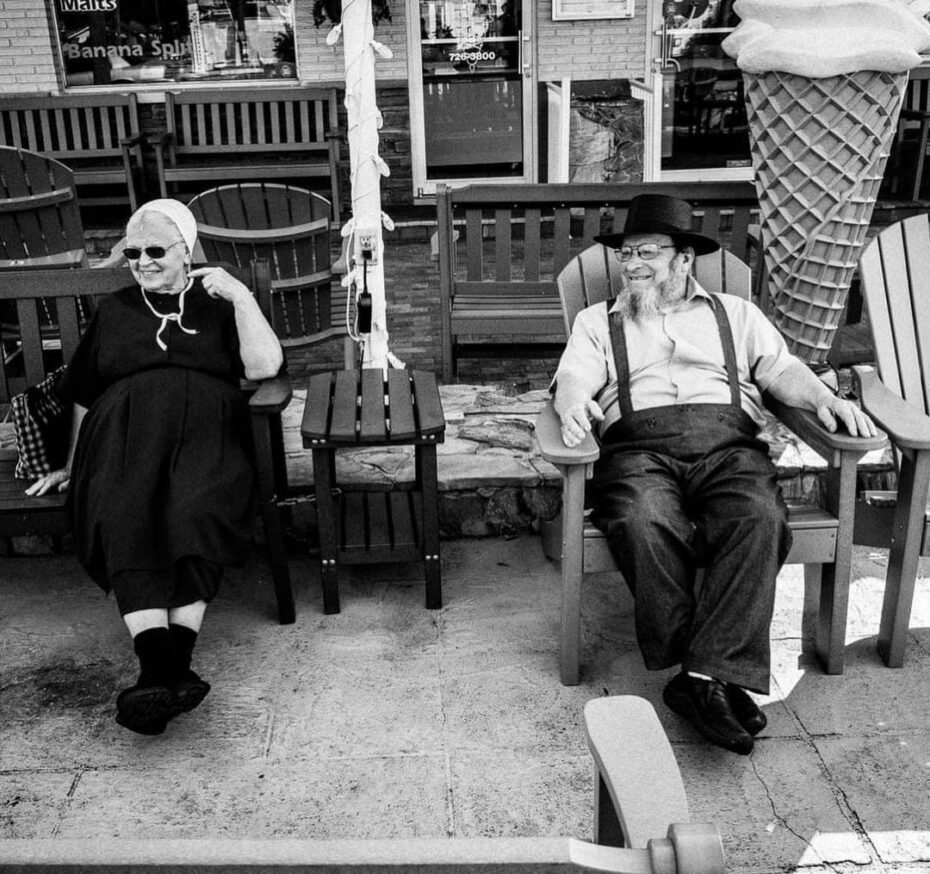 The Amish, like everyone else (or perhaps more than everyone else) deserve to get away from it all and put their feet up every once in a while. So where is a devout Christian who maintains minimal interaction with the modern world to vacation? Florida of course! That is, Pinecraft, Florida, aka the "Amish Las Vegas". Since the 1920s, Amish and Mennonite honeymooners, retirees, and vacationing families have travelled every winter from the cold Northern climes to the small Sarasota community to enjoy the beautiful weather, sandy white beaches, citrus trees and a brief indulgence in some modern comforts. Some may have been known how to vacation harder than others…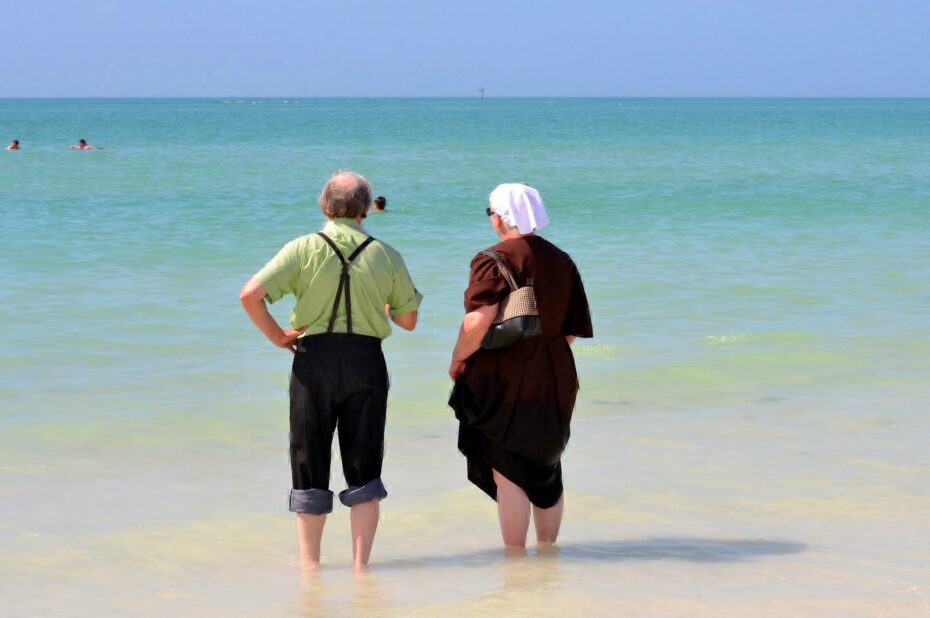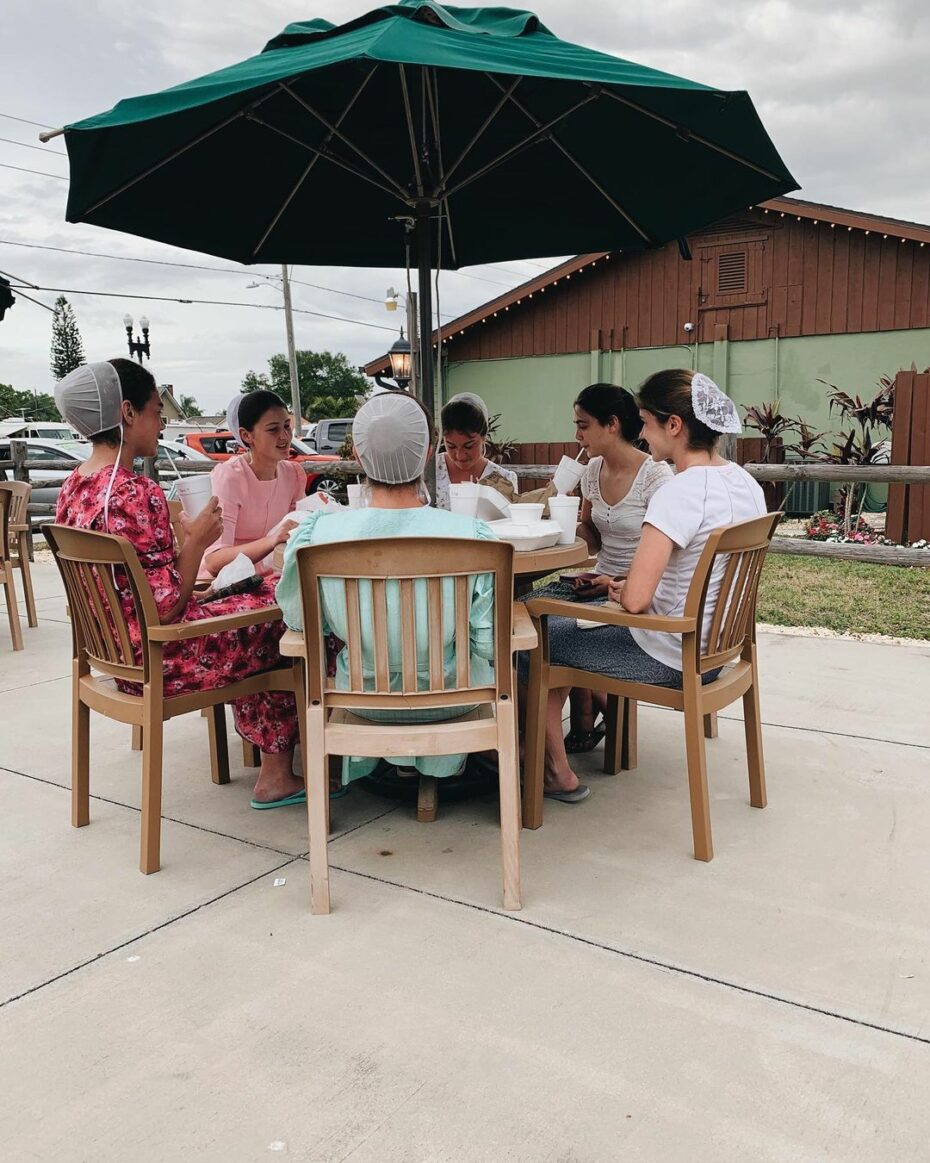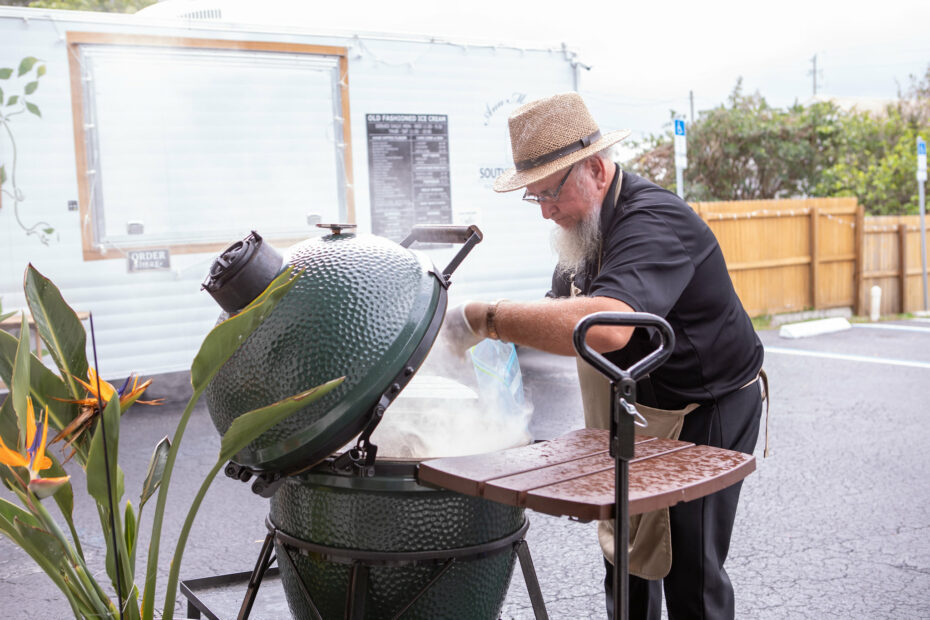 The Amish and Mennonite communities known for their commitment to simple living, traditional values, and a strong religious faith live primarily in large communities in Ohio, Pennslyvania, and Indiana where they experience a harsh winter that lasts for months. But in the 1920s, a few intrepid farmers ventured south and purchased land in Sarasota to grow celery, but even when the soil turned out to be not so good at growing the common Amish crop, they found the sunshine state so agreeable that they never left. And so, a community of 500 small homes were established in Pinecraft at the intersection of Beneva Street and Bahia Vista Street. Today these homes remain permanent residences for some, but most are rented out as vacation homes by the thousands of Amish snowbirds who flock here every year.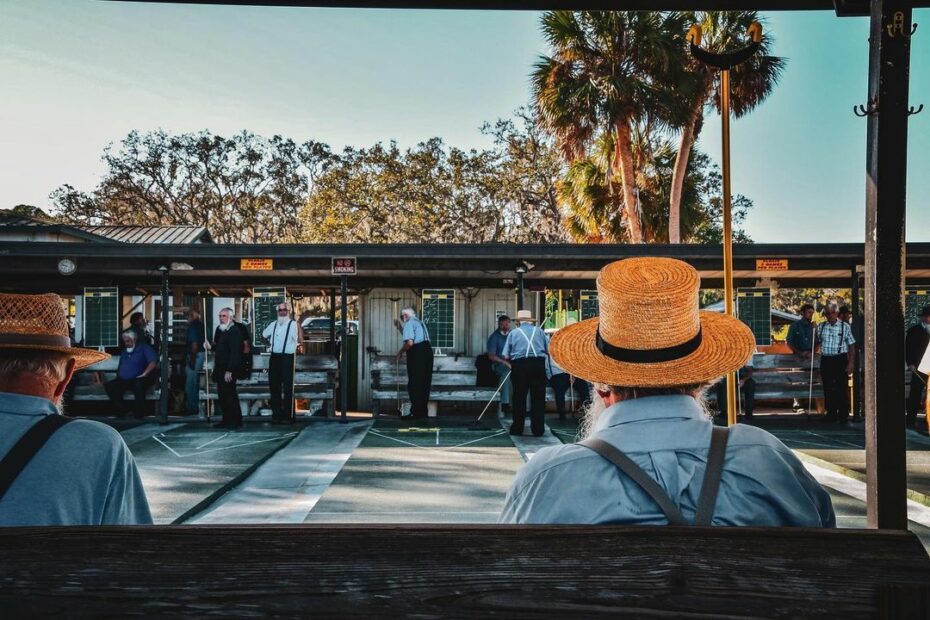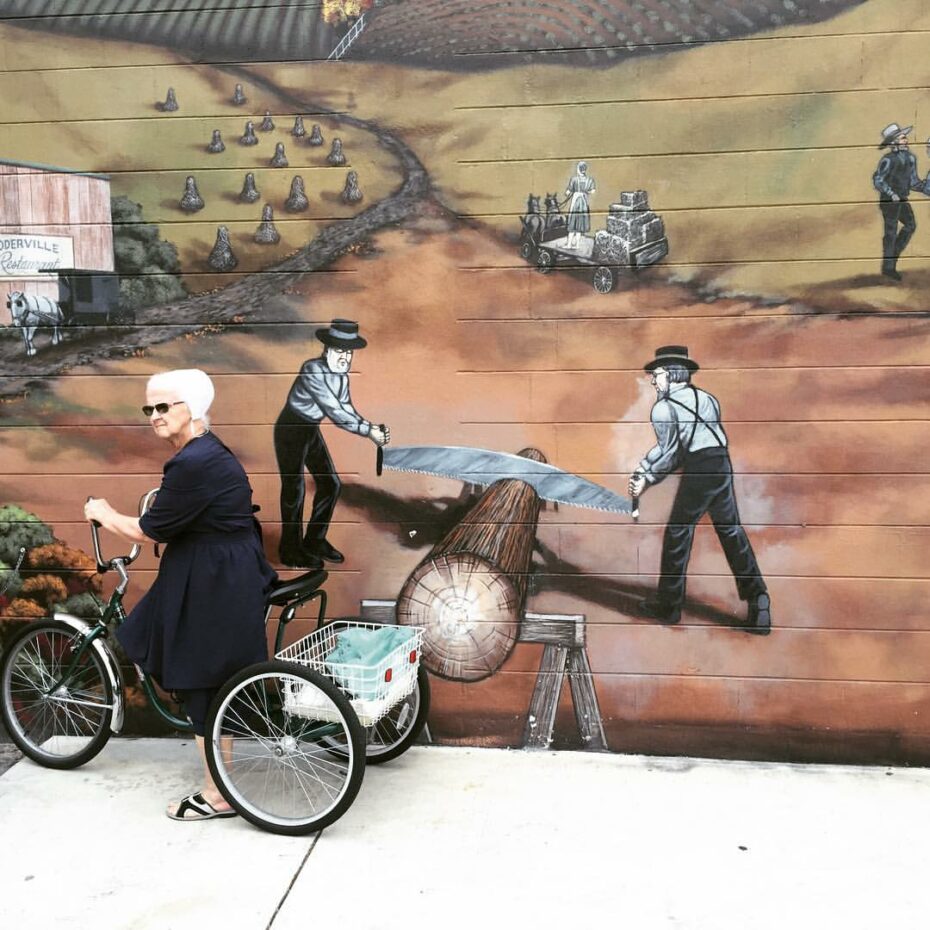 Think of Pinecraft as a resort town without the open bar, where the Amish can collectively let their hair down just a little on vacation, without too much temptation. In order to adhere to their traditions and rituals (called Ordnung – German for order or rule), the town's purpose-built accommodation allows them to continue their way of life while still experiencing a change of scenery outside their communities.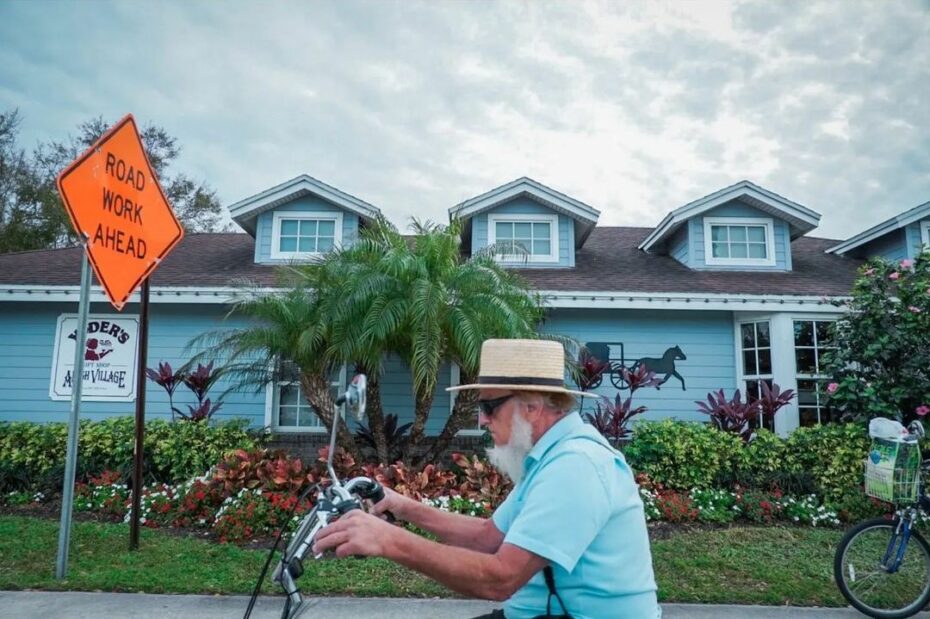 Rental homes in Pinecraft are simple bungalows that feature minimal technology. While the surrounding area is designed to accommodate the horse-drawn buggies commonly associated with Amish culture, when in Florida, the vehicle of choice is an adult-sized tricycle – or if they're really vacationing hard, an electric golf cart. Large busses charter the Amish and Mennonite communities to and from Pinecraft on a weekly basis.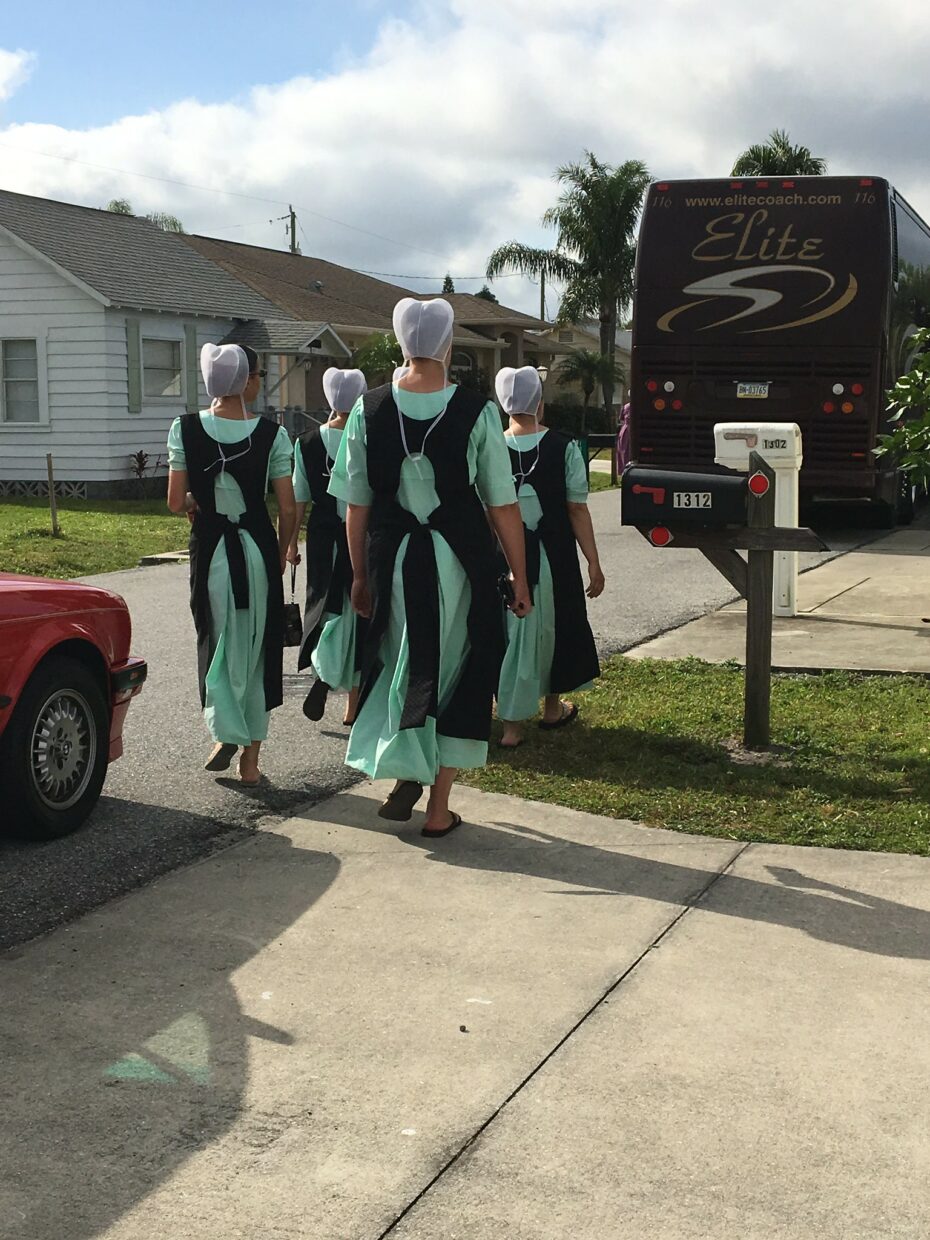 Depending on which Amish order a person comes from, the amount of technology they can use varies and some branches allow a more relaxed set of rules to be followed in places like Pinecraft. Though some communities allow the use of telephones and motorised transportation however, all agree that owning any technology or modern vehicles is forbidden.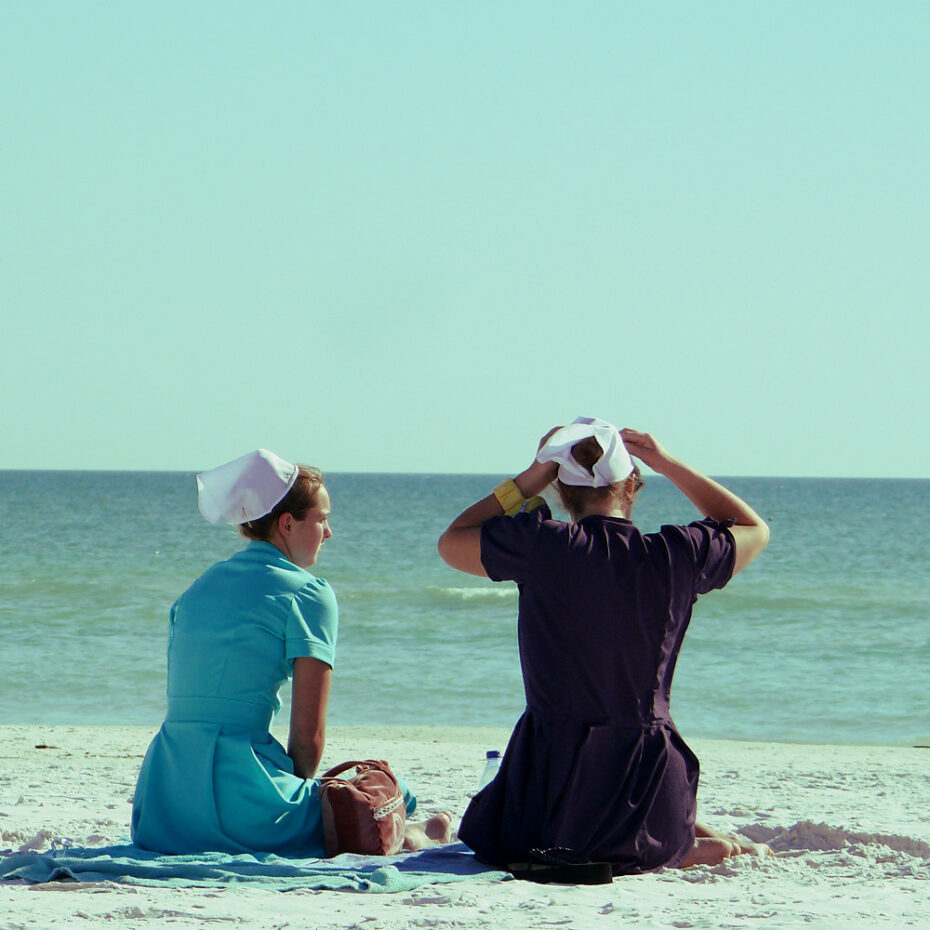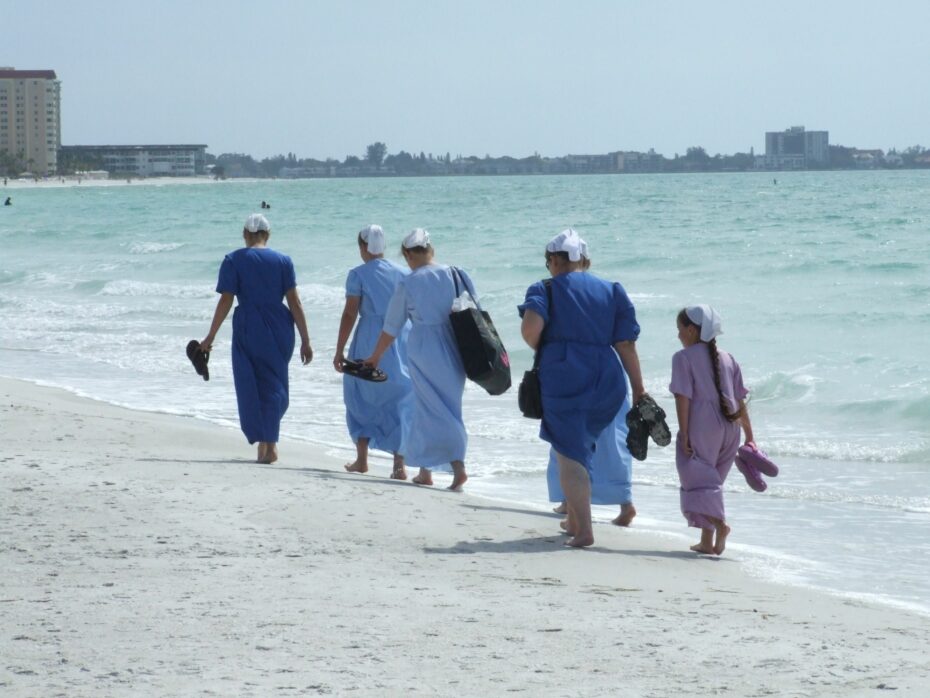 While staying in Pinecraft, members of the communities can enjoy a range of activities such as shopping, dining out, and recreational sports. The beaches of Sarasota are a popular attraction for the community and have areas to specially accommodate their modesty rules. You may see many members dressed in strict religious attire of dress that cover neck to ankle and elbow, but you can also see members of the New Order basking in the sun with a little more skin revealed.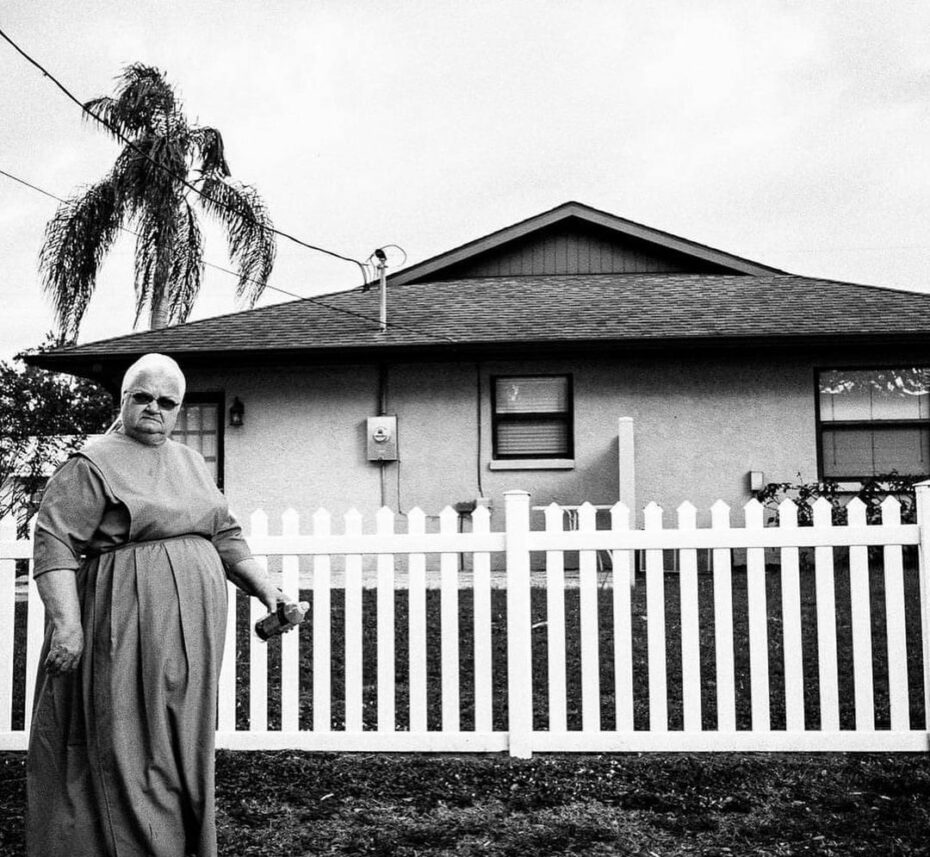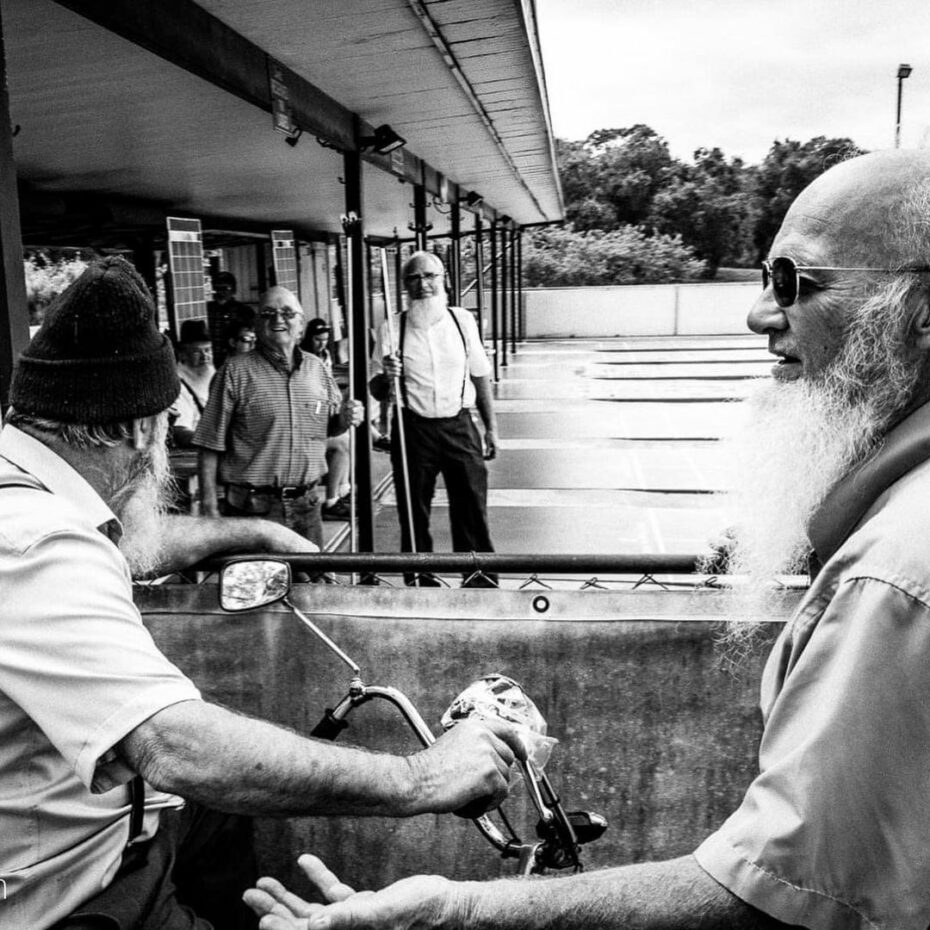 Pinecraft Park is one of the main attractions in Pinecraft and is the central gathering spot for all communities, featuring a bandstand, shuffleboard courts, and picnic areas where people socialise and engage in making handicrafts together. Until recently, the town was also home to the world's only Amish-operated post office, a former USPS outpost that was purchased by members of the community (the couple that ran it passed away in 2016). We modern vacationers might lament the lost practice of sending "wish you were here" postcards, but amongst the Amish, sending hand-written letters home is still very much an essential part of travel.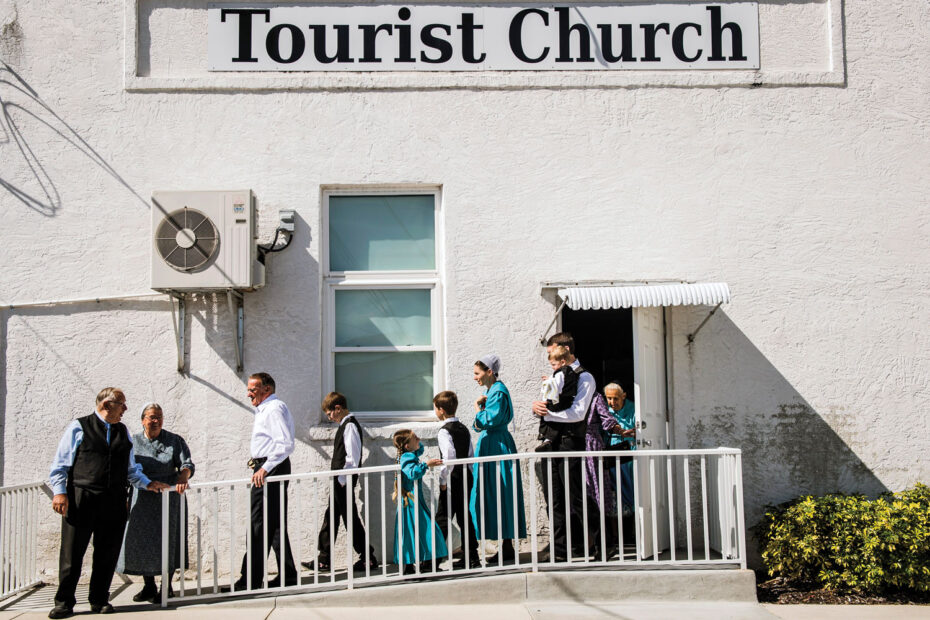 No Amish community would be complete without a central place of worship of course. Purchased in 1946, the Mennonite Tourist Church is an important meeting place in Pinecraft, and though the Amish and Mennonite may differ in their beliefs, they share the only church in Pinecraft and offer alternating service times. The Mennonite Tourist Church also serves as the local schoolhouse for the local communities who stay year around (the school only teaches up to 8th grade as the Amish and Mennonite forbid any high school or university education).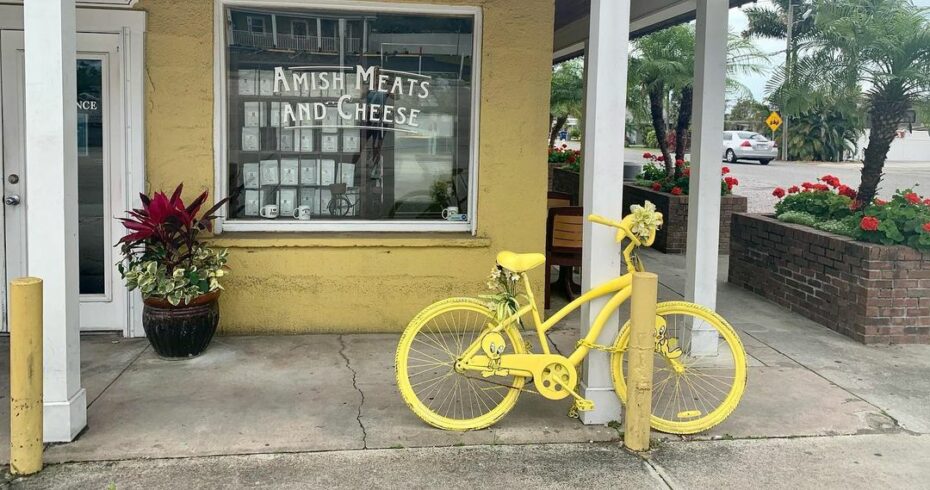 Pinecraft is a mecca for handmade Amish products and souvenirs with a variety of stores that sell handmade wood furniture and traditional clothing, quilts, dolls, and homemade soaps. Yoder's Restaurant & Amish Village is the most popular destination in Pinecraft, not only for members of the Amish and Mennonite communities, but also for curious outsiders who live locally or make a special trip to taste some Amish home-cooking. Yoder's is known for their delicious pie and boasts a selection of over twenty-five varieties which they hand bake in the hundreds every day.
The residents and the "snowbird" visitors to Pinecraft are known for being welcoming and friendly to outsiders and the town is often visited by a variety of people who come to enjoy the offerings of the Amish and Mennonite communities. So if you're in Sarasota looking for an expected day out of wholesome fun and delicious homemade pie, take a trip to the secret Amish village of the sunshine state.
Words by Avigail Hayoun