1. Reading in Paris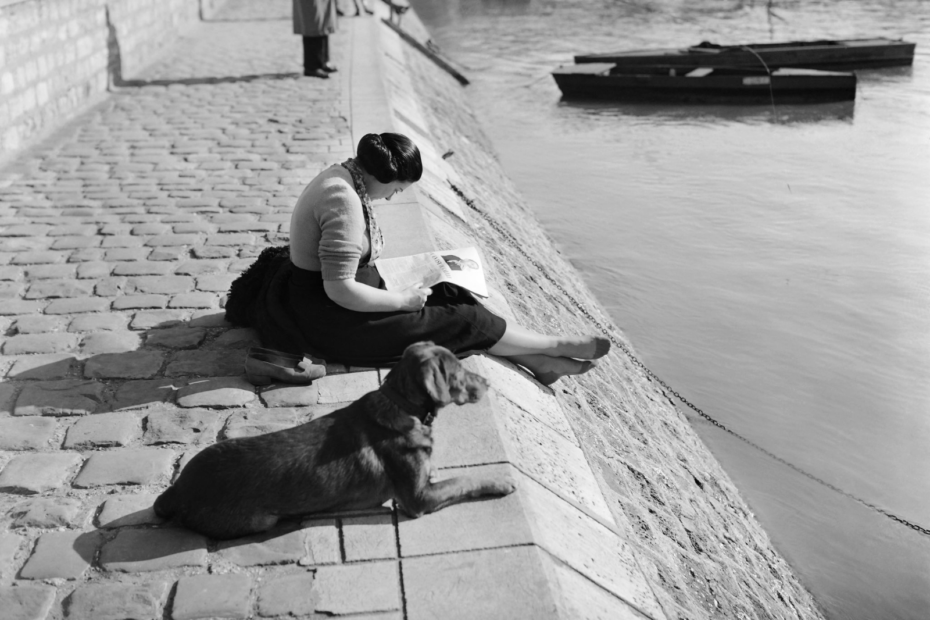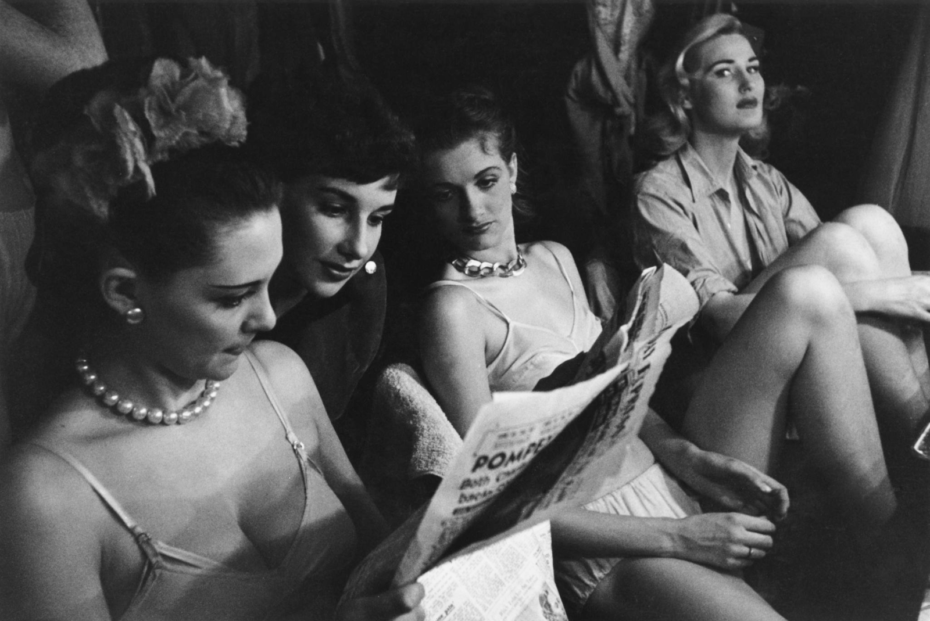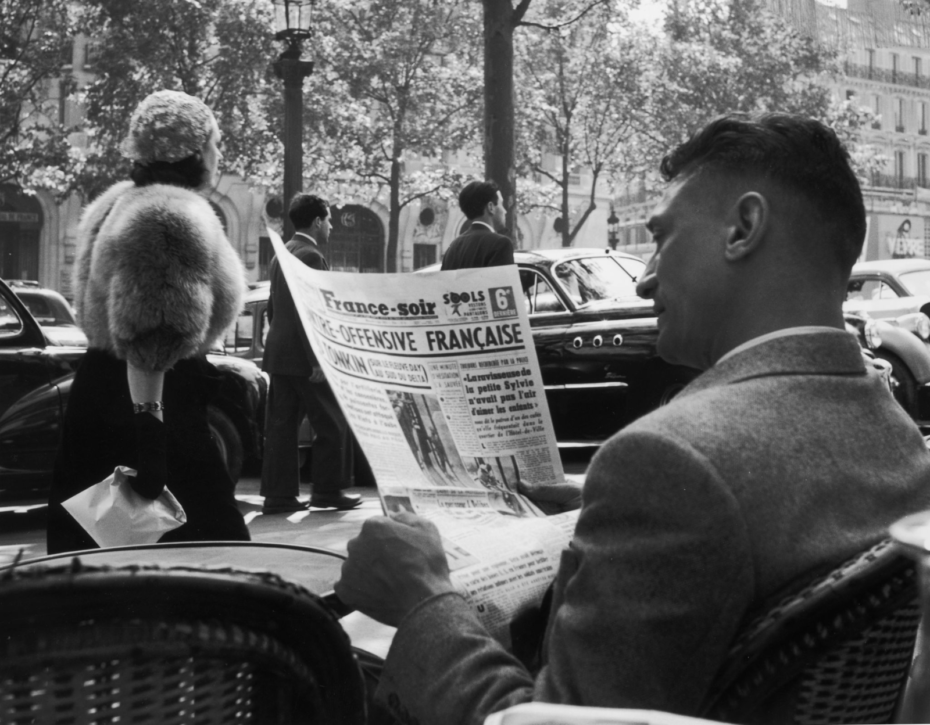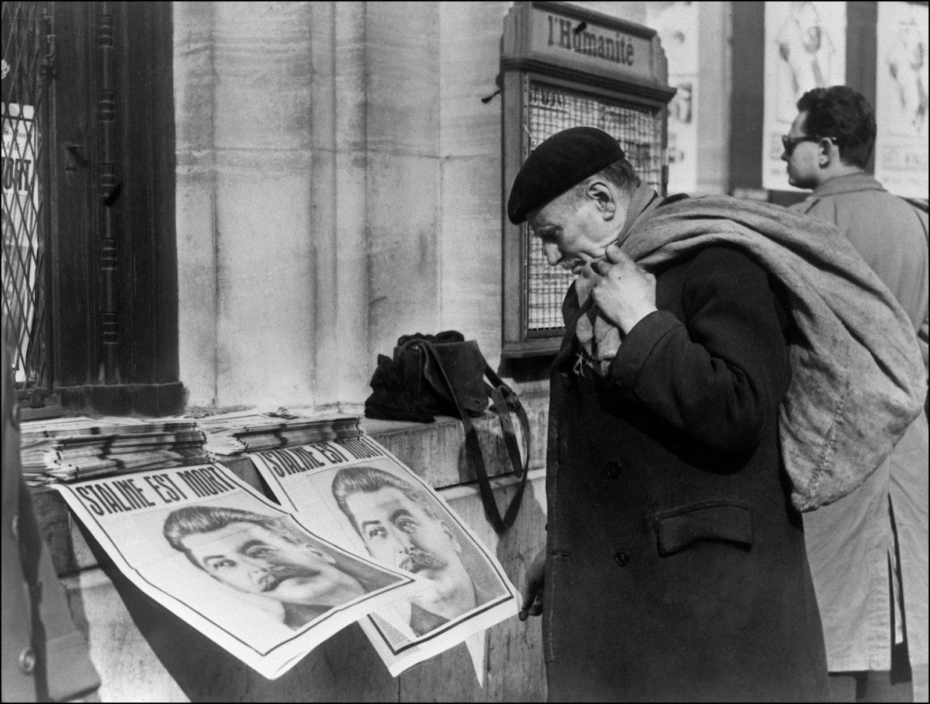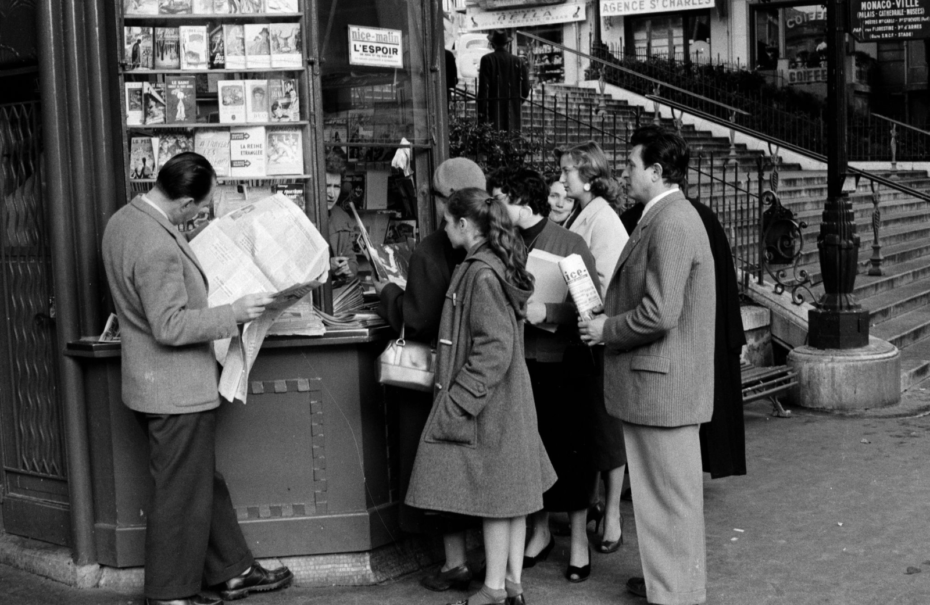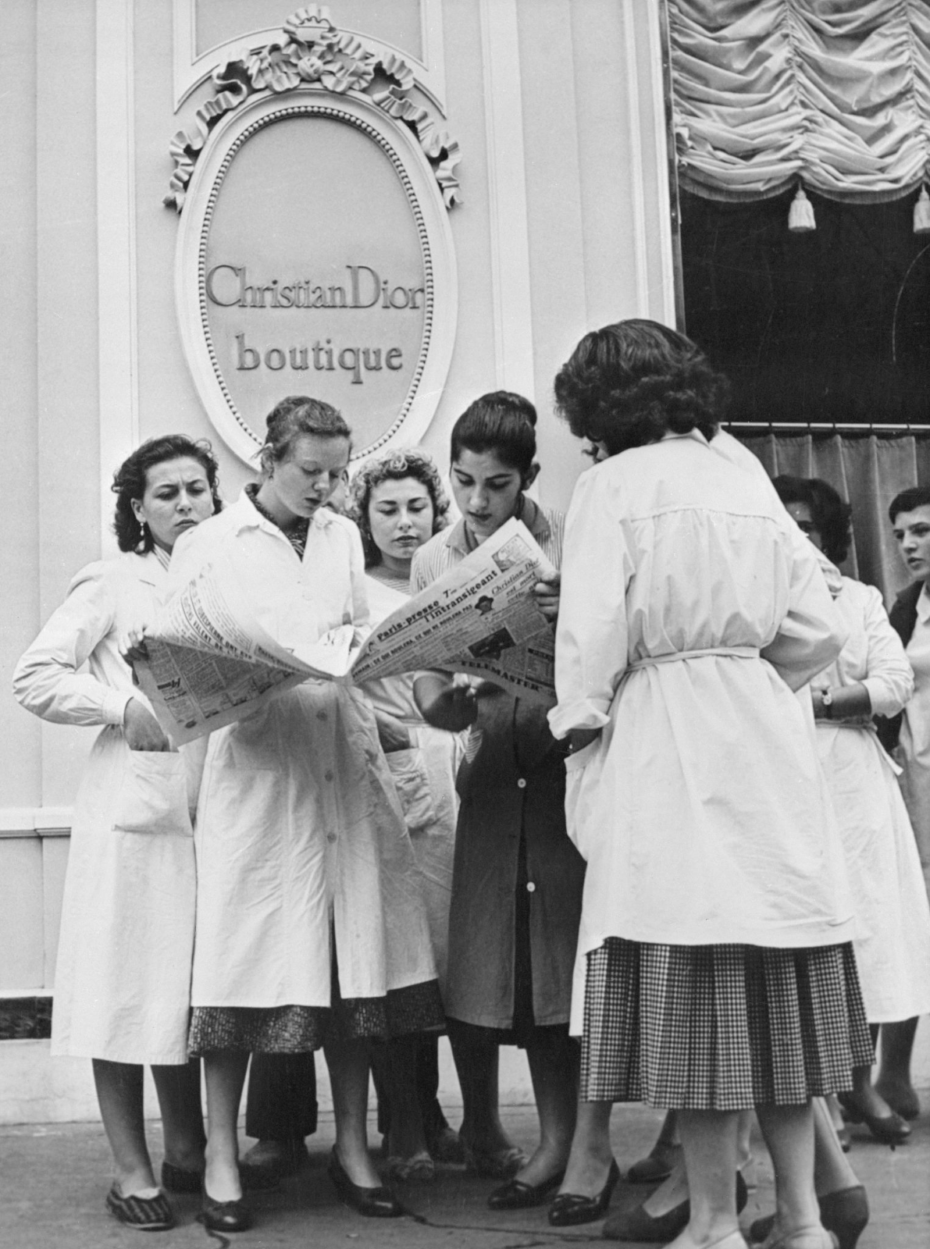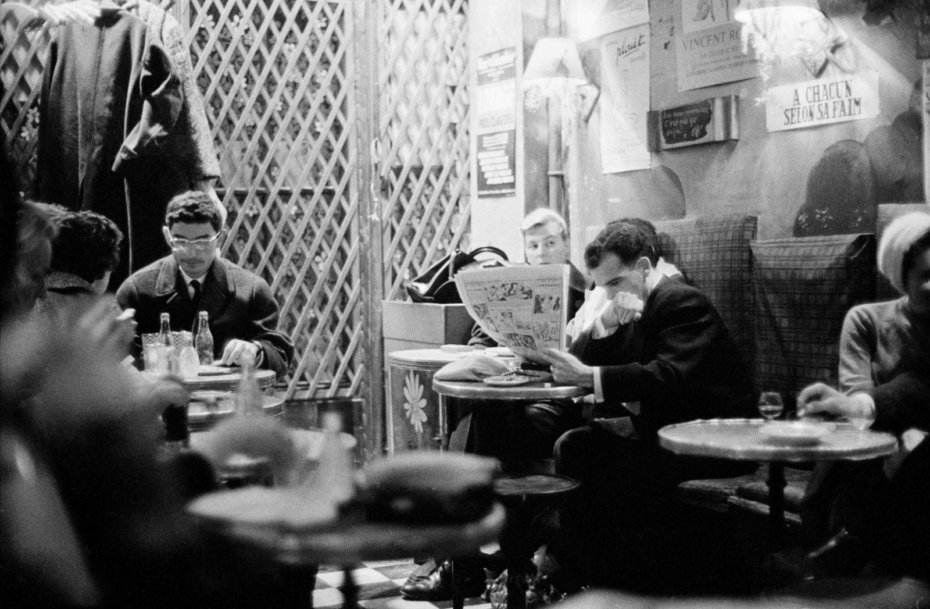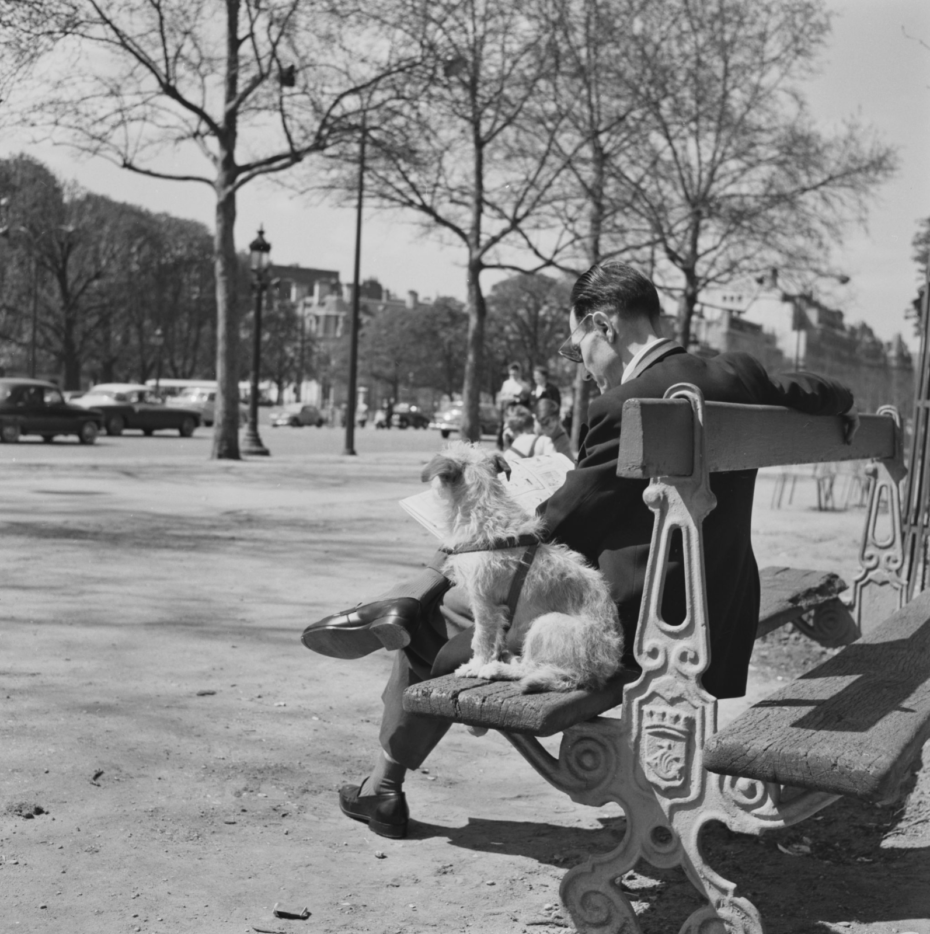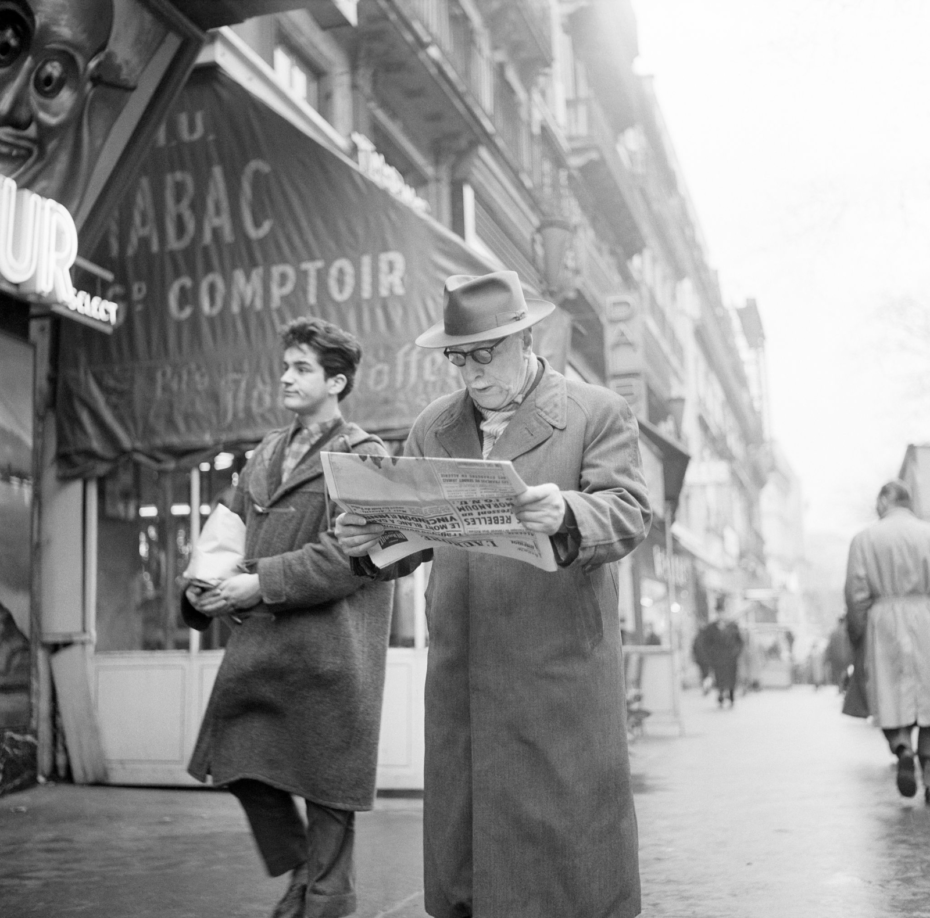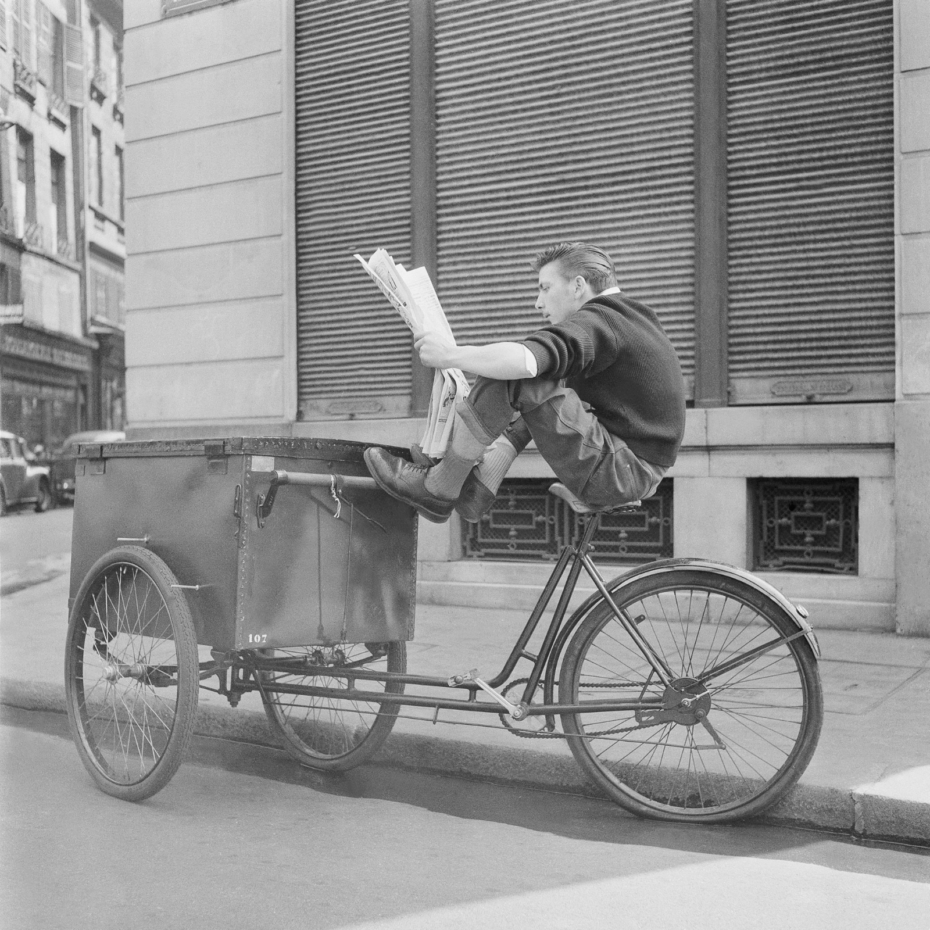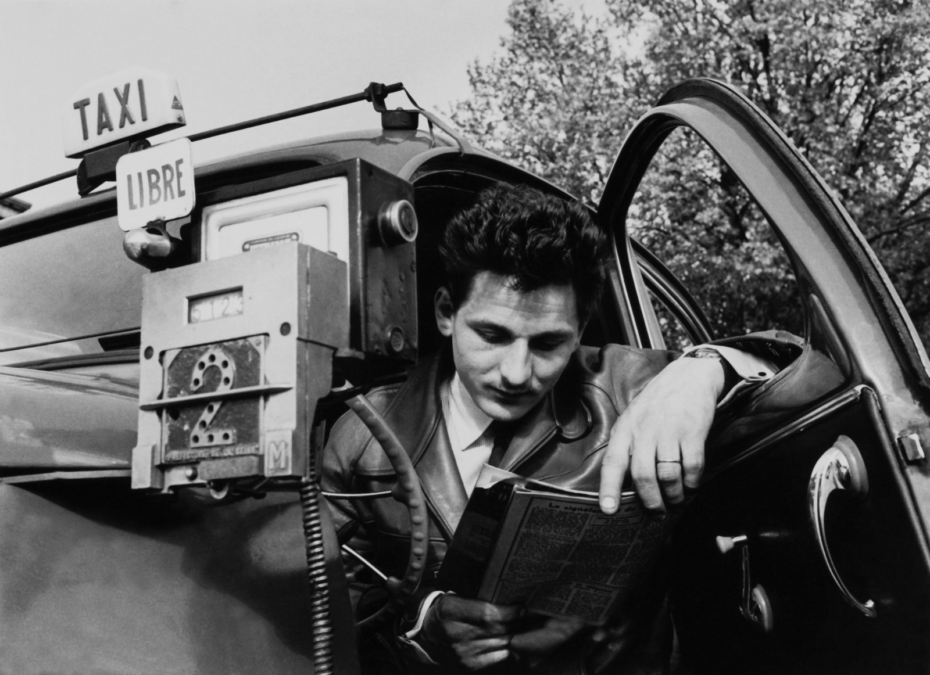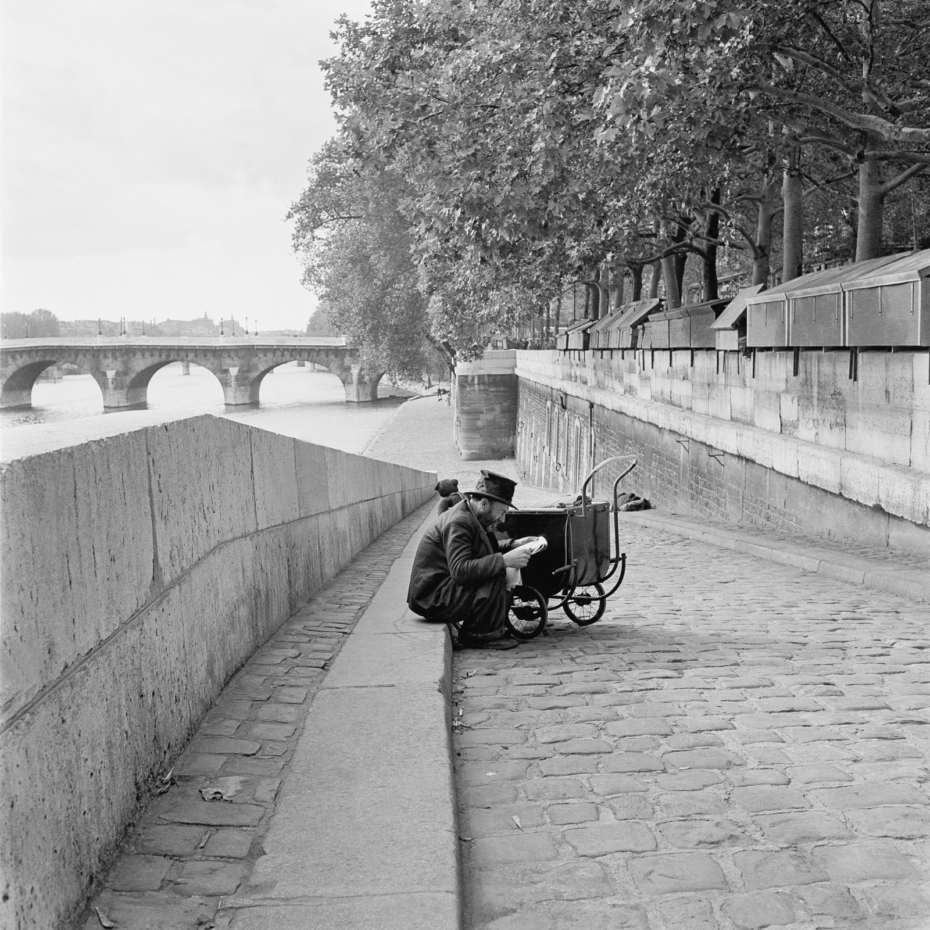 Dokusho no Aki: a Japanese saying that means, "Autumn is a good season to catch up on one's reading".
A themed compilation of 1950s photographs found on Live Journal.
2. A Beautiful Collection of French Sign Designs for Inspiration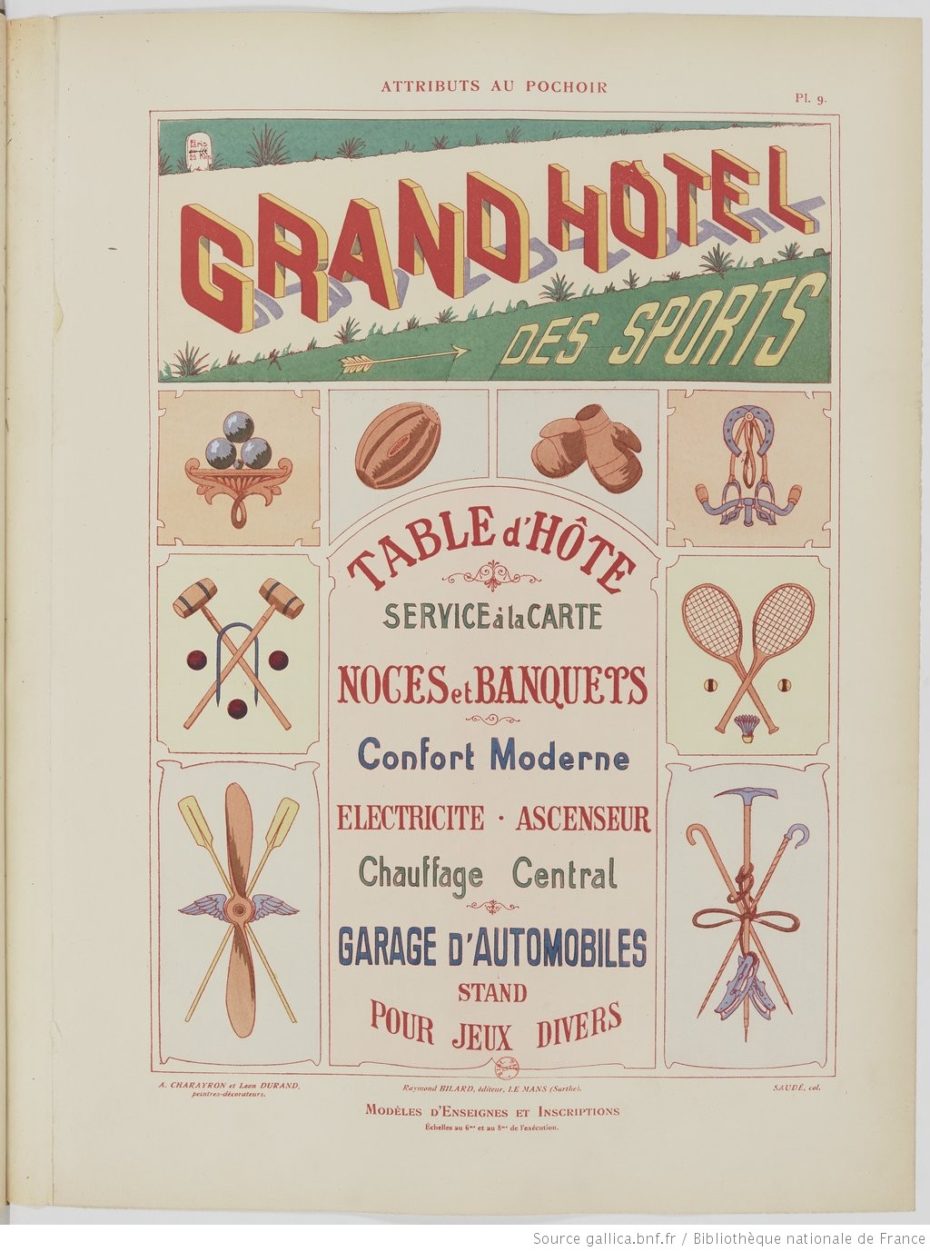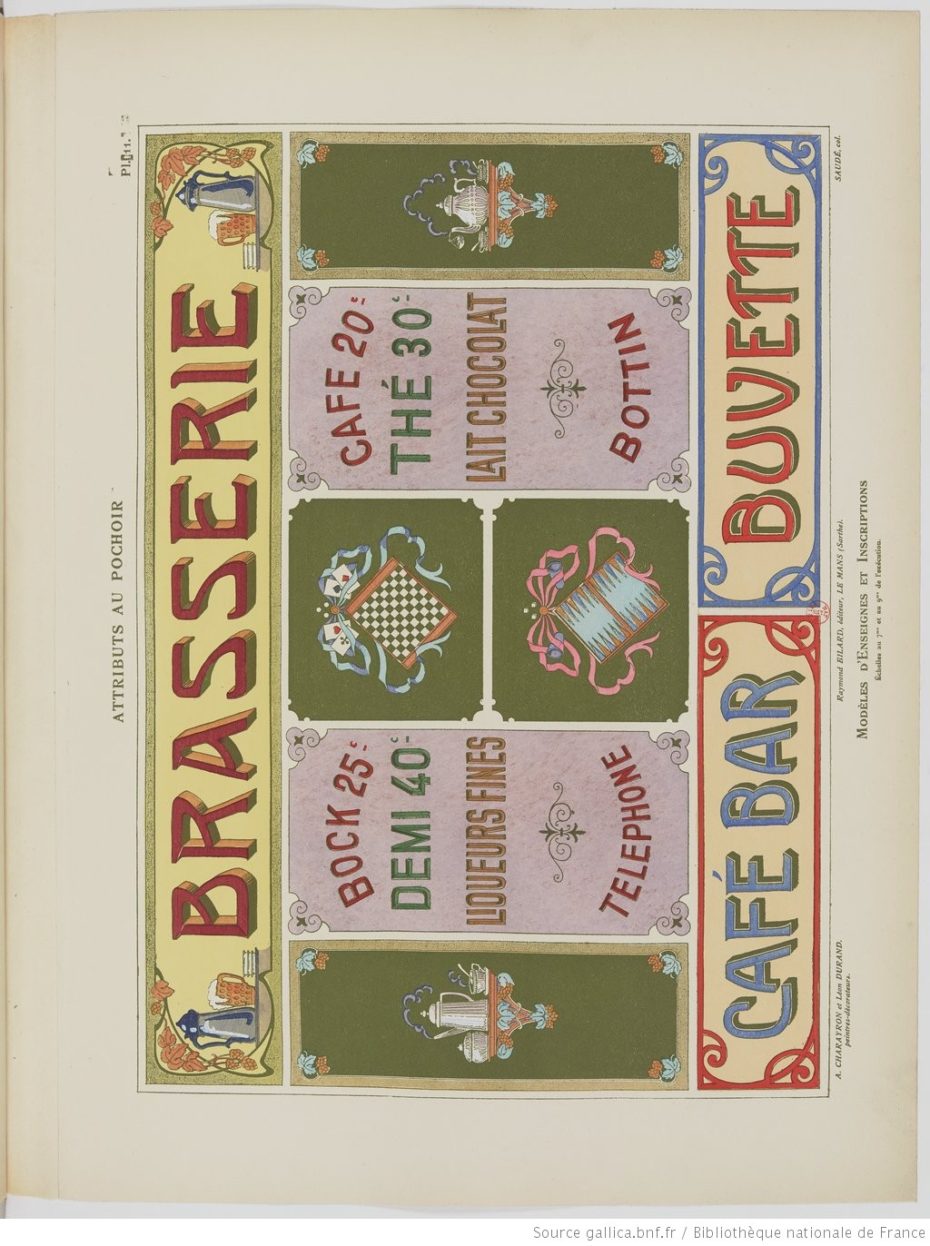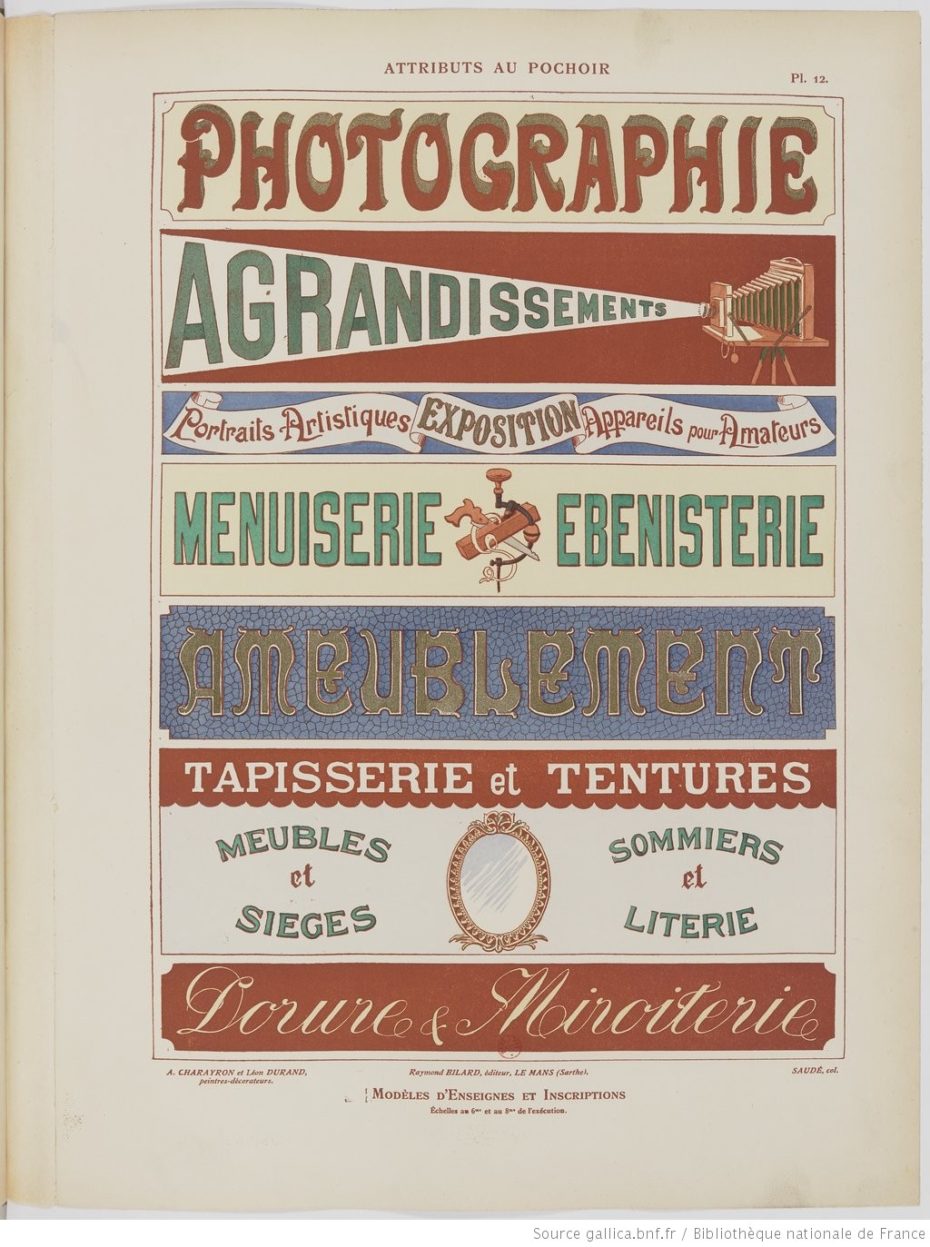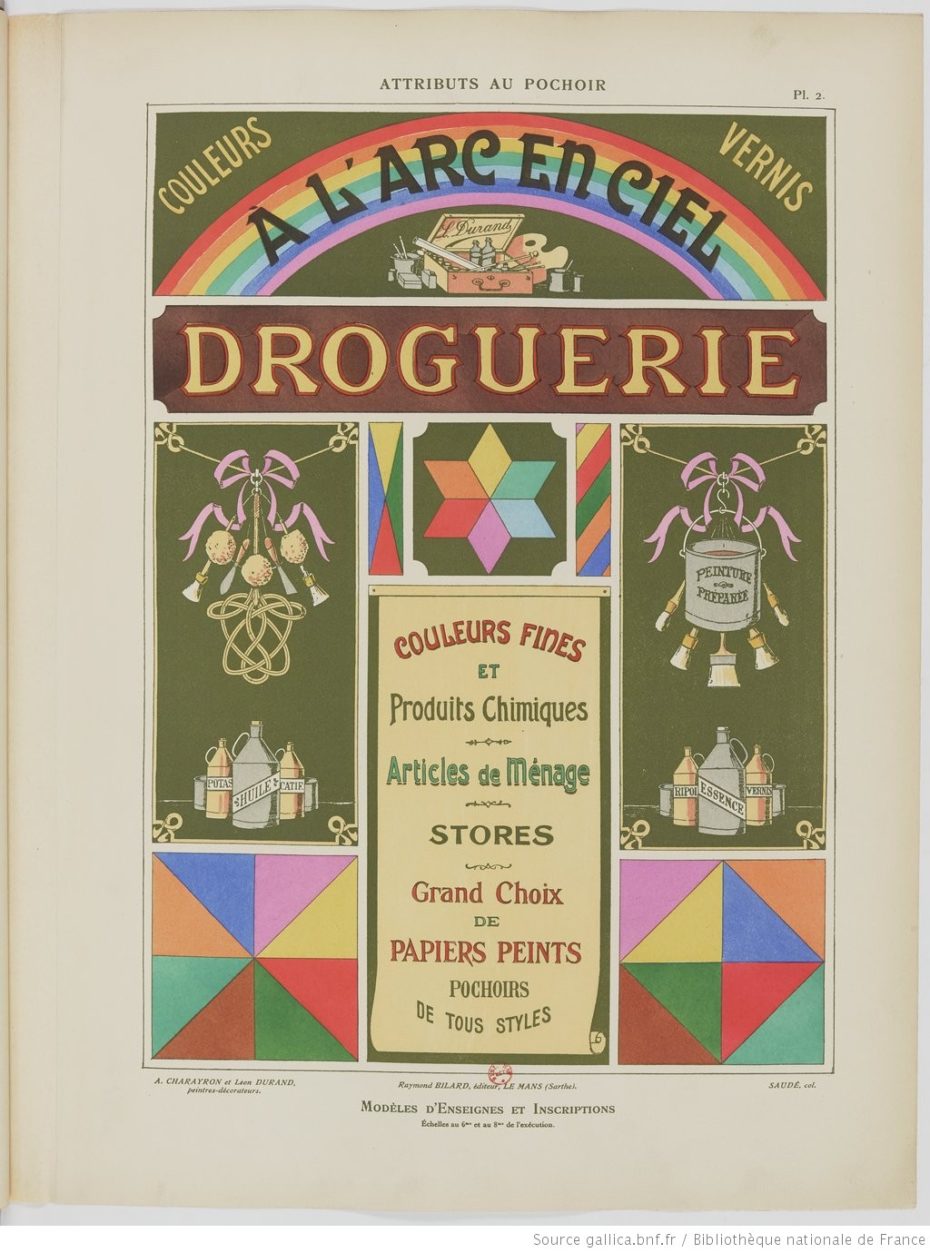 Available to download from Gallica.
3. Peter Hunt's DIY folk Art Style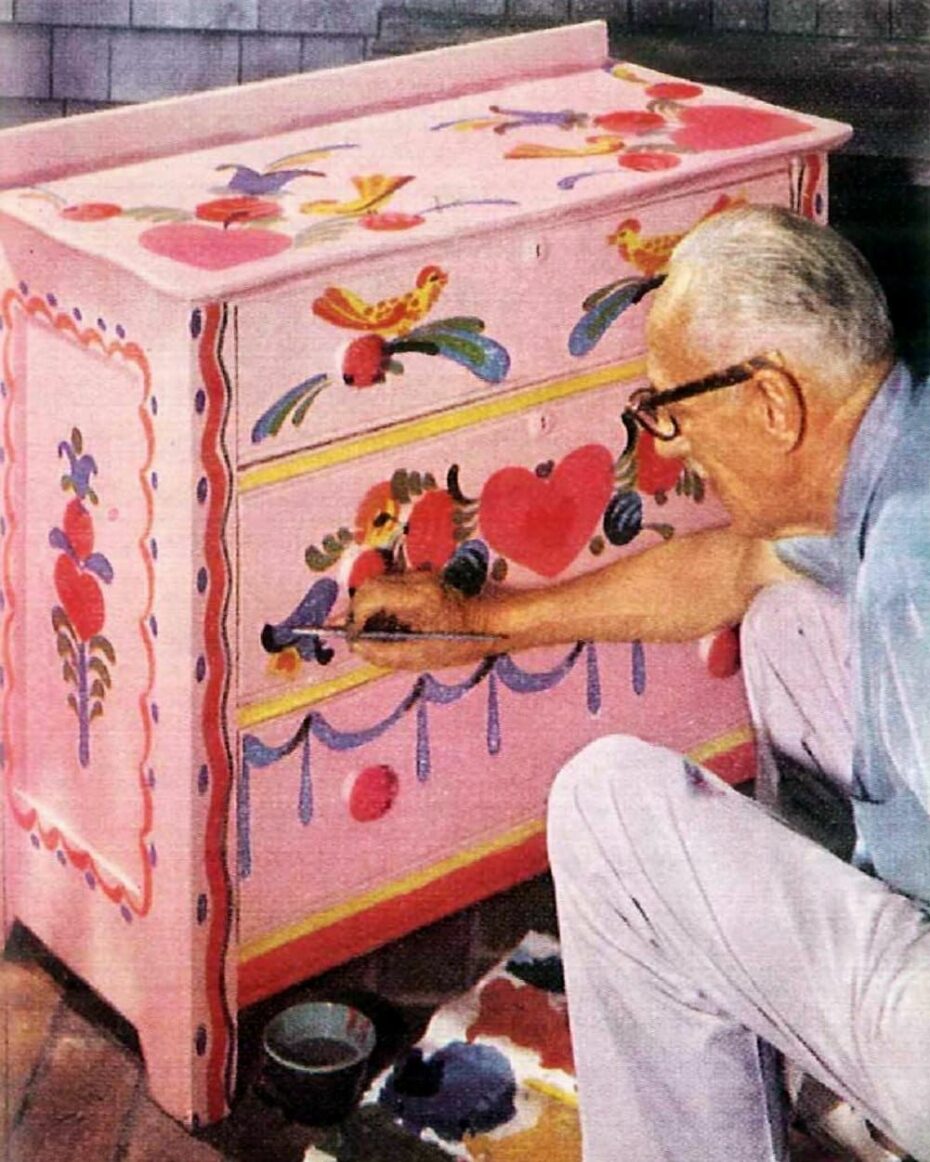 seen here livening a simple chest of drawers.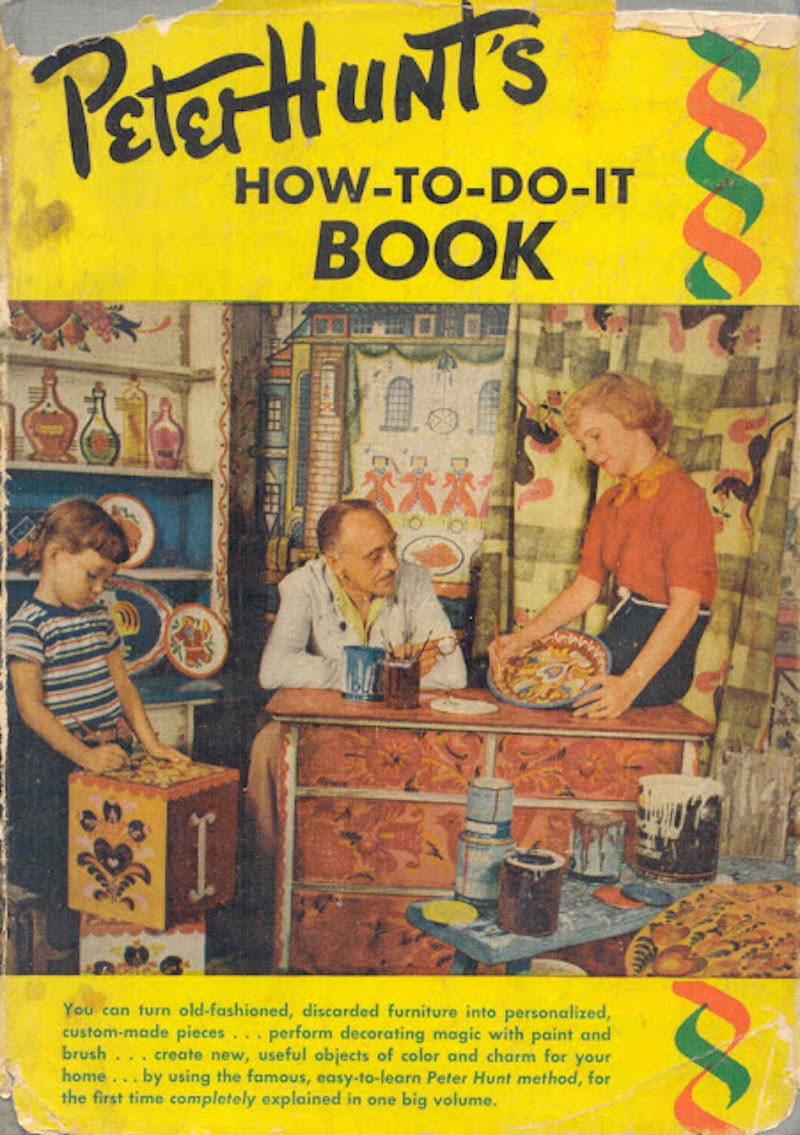 His artistic journey began after he painted a chest for a small girl with scenes from her life. His reputation spread and soon he found his items selling to the wealthy summer patrons of Cape Cod.  They loved his fun and cheerful pieces of furniture, perfect for their summer homes.  He became so well known, that Dupont sponsored him with their paint line and produced a book on how to paint decorative furniture. New York's cosmetic giant Helena Rubenstein was a famous patron.  Peter was quite a charmer and a colorful character, known for his good looks, wit and outrageous story telling. His reputation was quite bright in the 1930s and 1940s, due to his popularity with the jet set and their promotions of his peasant painted designs.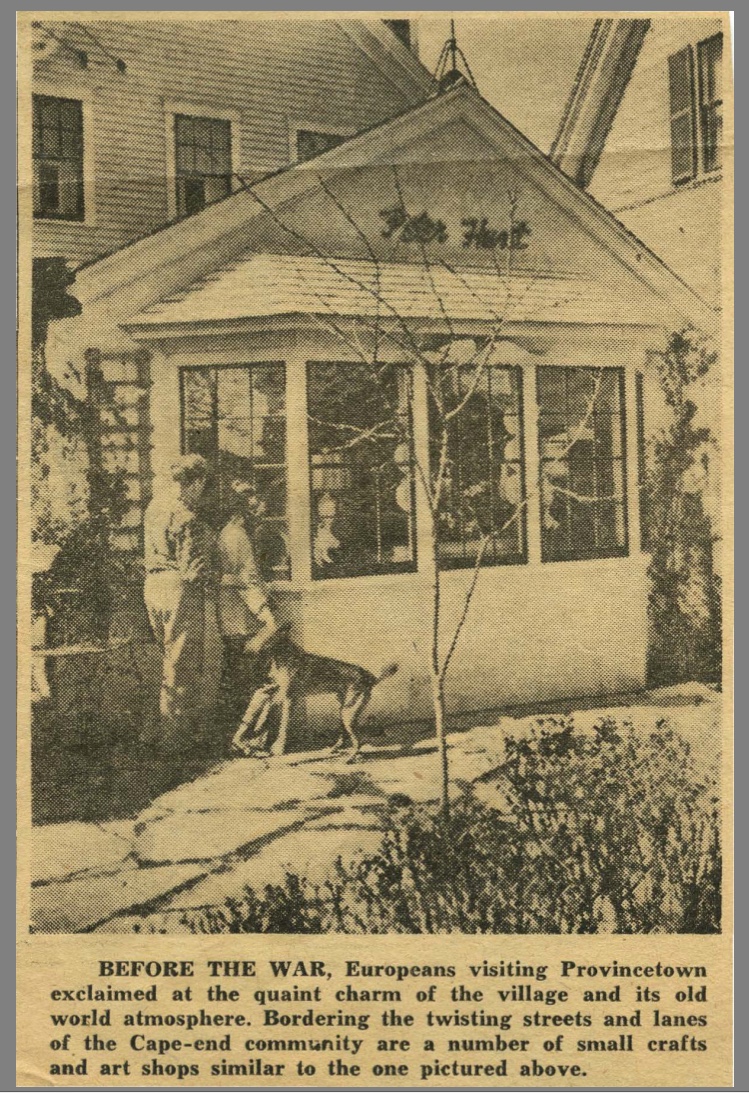 New York department stores clamored to carry his furniture, so Peter hired local teenagers and taught them how to paint in the Peter Hunt style.  Macy's and Gimbels carried his wares.  Peter also came out with decals for those who were artistically challenged so housewives could decorate in the Peter Hunt style.  He wrote the Peter Hunt Workbook, and Peter Hunt's How to Do It,  encouraging women to redo furniture during the challenging depression era and World War 2.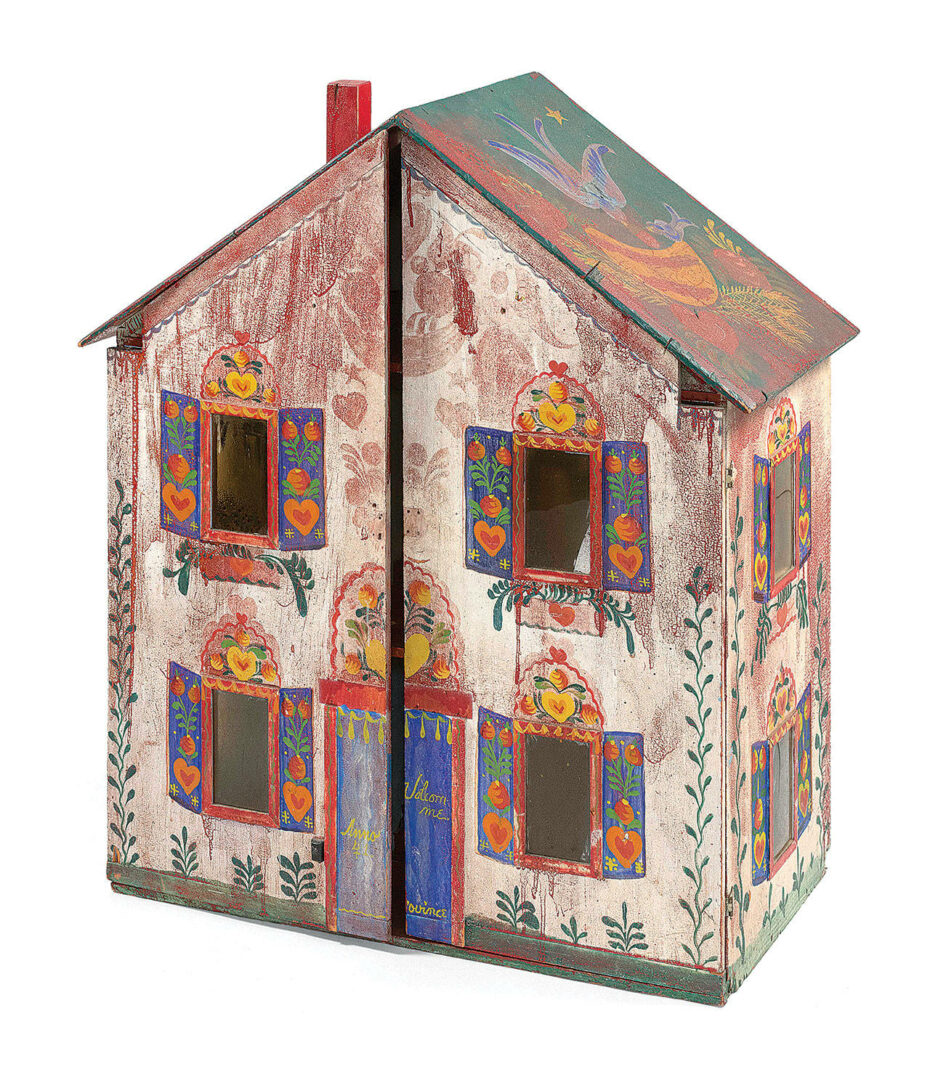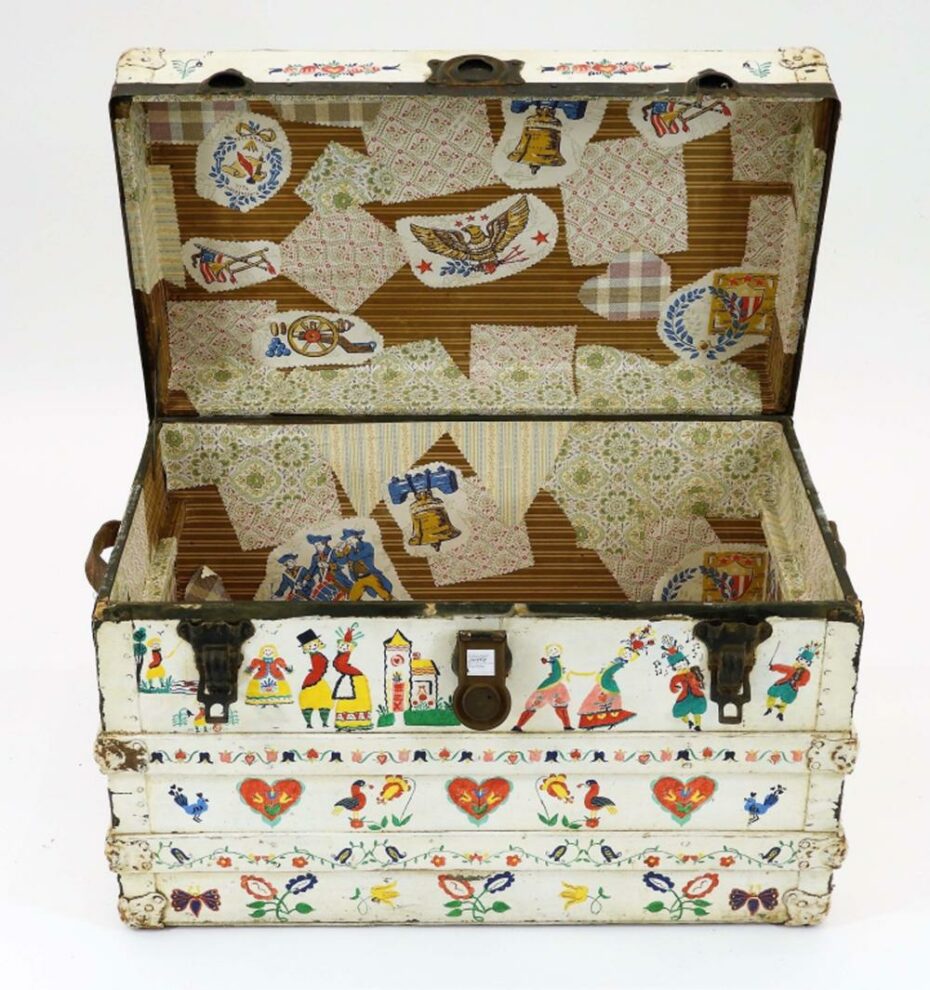 More inspiration found here.
4. The first Americans were not who we thought they were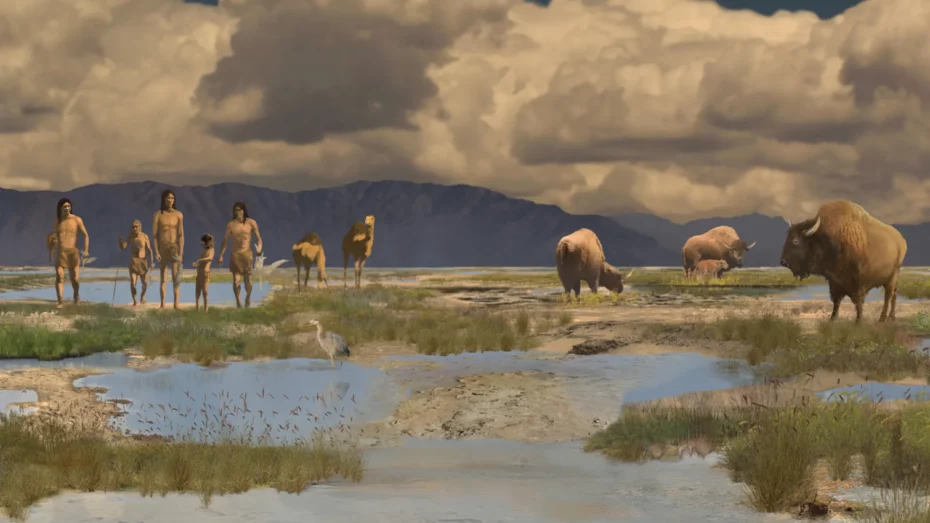 For decades, we thought the first humans to arrive in the Americas came across the Bering Land Bridge 13,000 years ago. New evidence is changing that picture. Read the article on Live Science.
5. The Weird History Of The Hooters Restaurant
6. Say Goodbye To The Girlboss: The 'Snail Girl Era' Is Here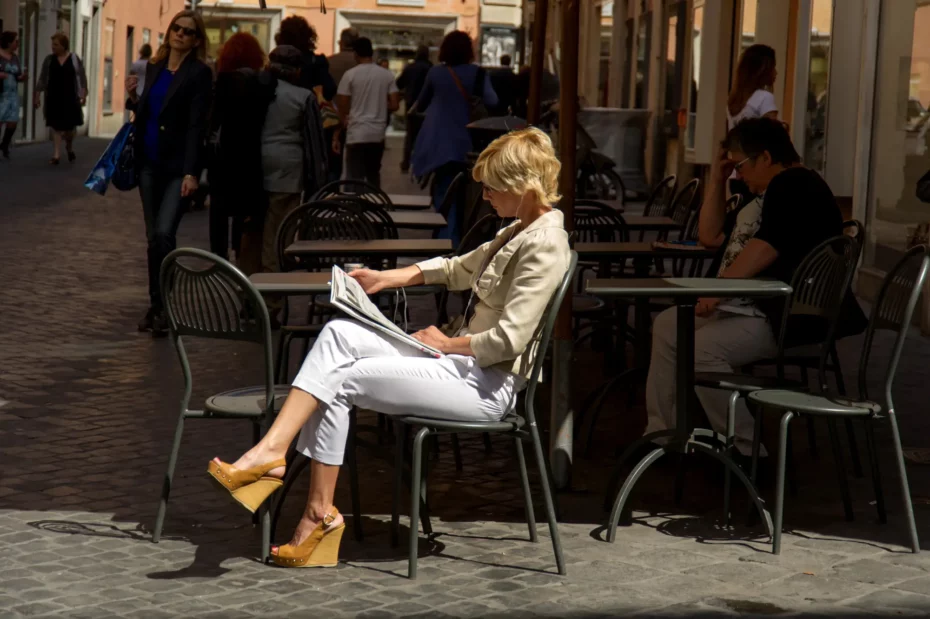 An article about encouraging young women to live a slower, more relaxed lifestyle, found on Business Insider.
7. Folding Bath Tub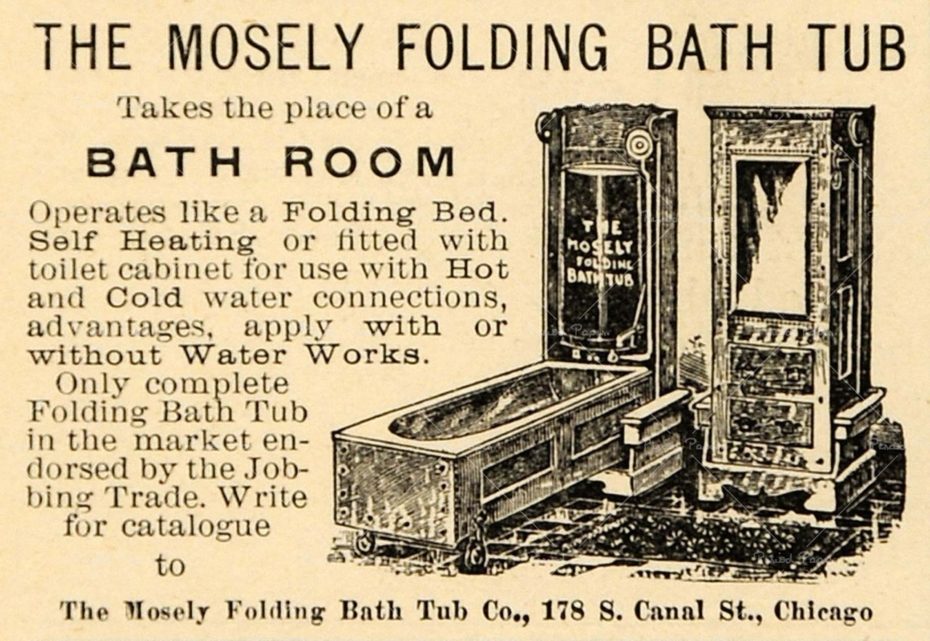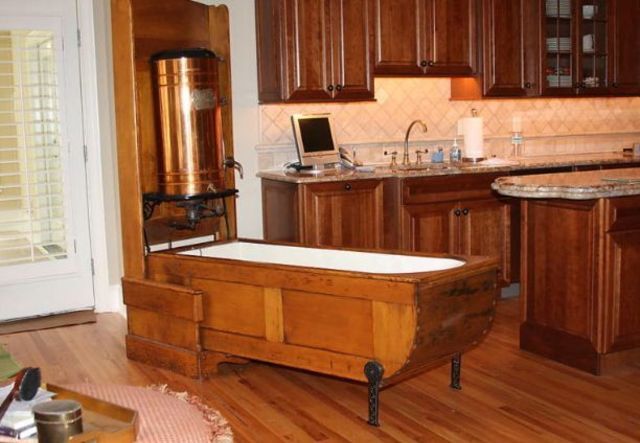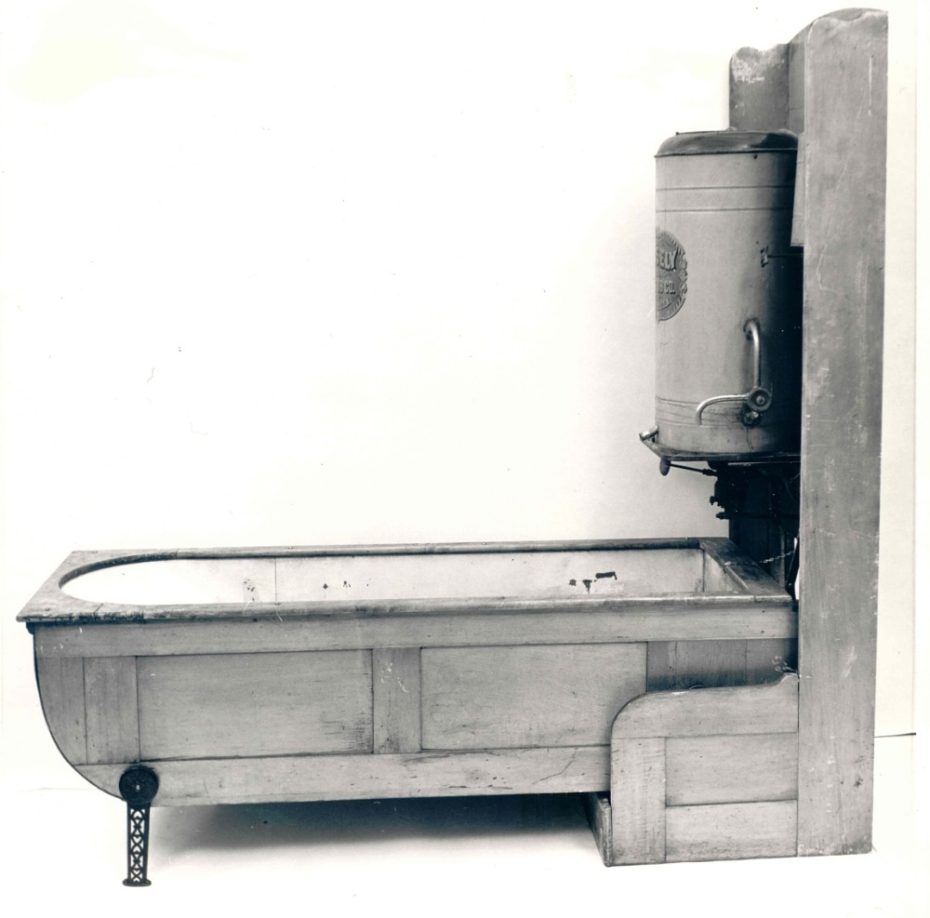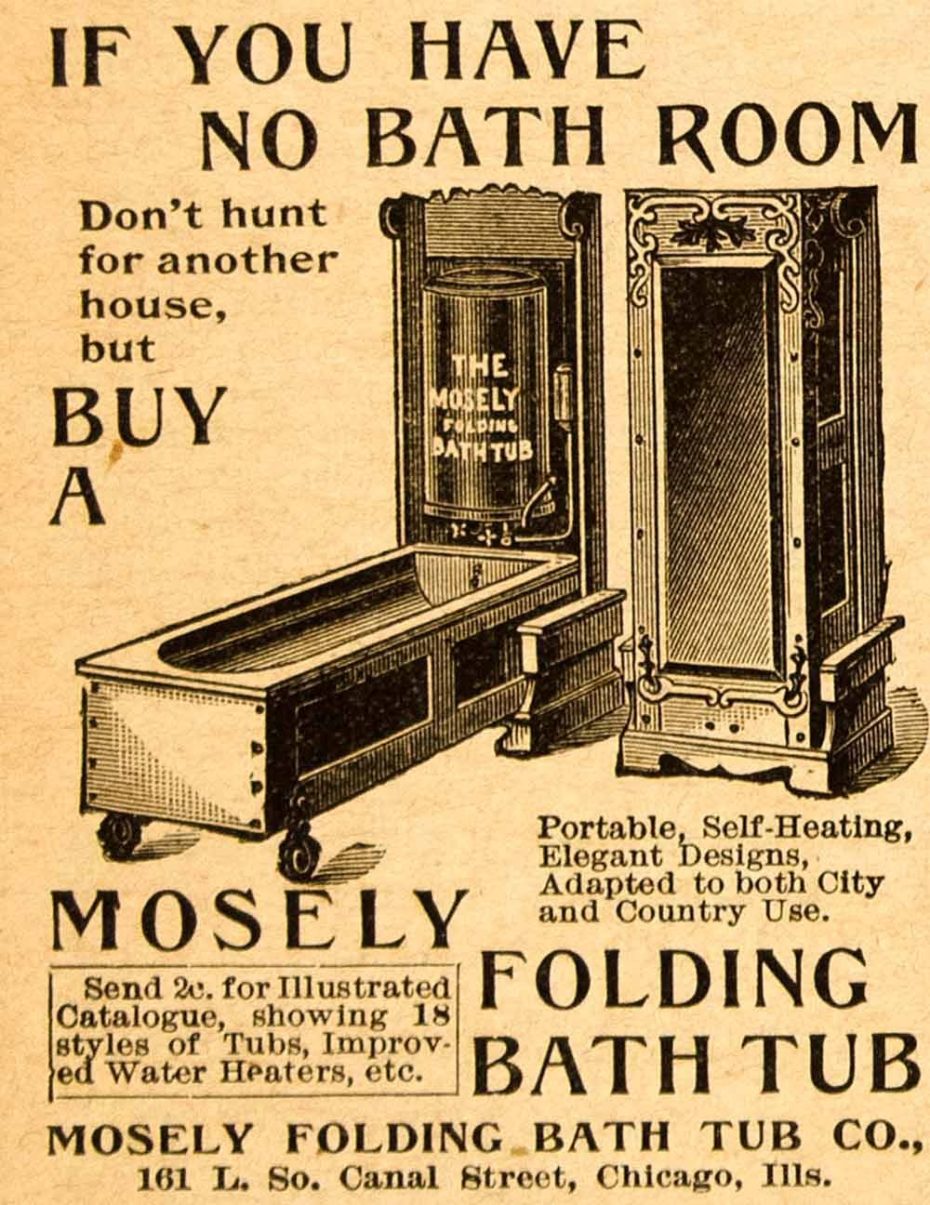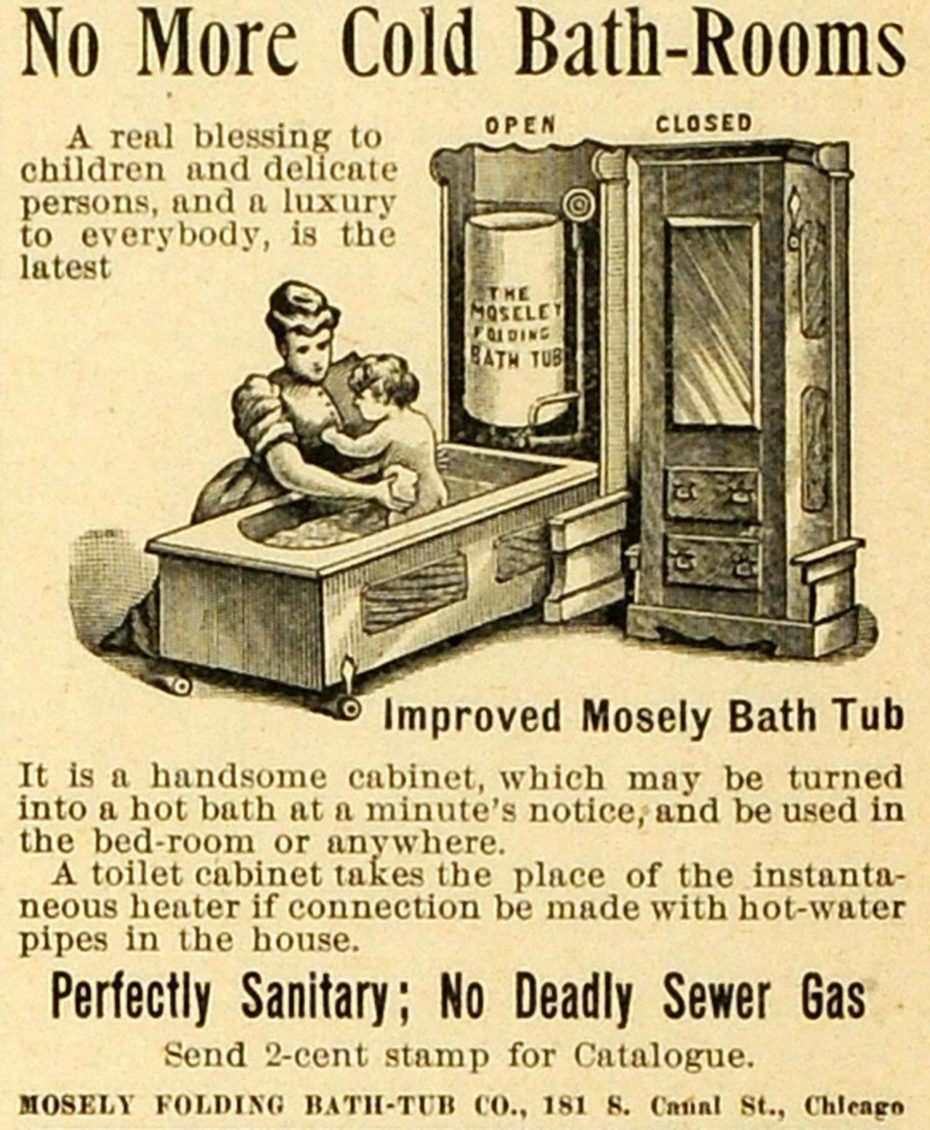 Found on Vintage Everyday.
8. How Lemonade Helped Paris Fend Off Plague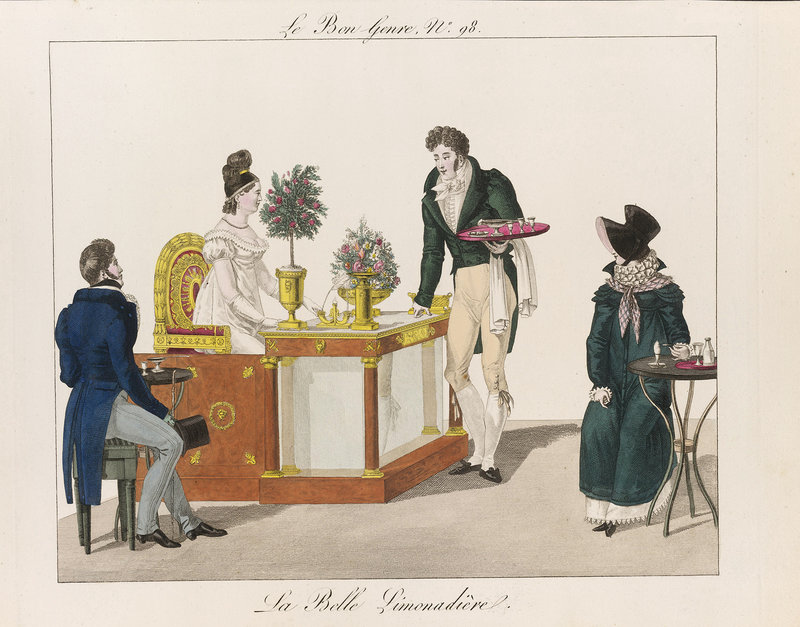 It's wild to imagine a world in which the latest food trend is chocolate. But such was the case in the 17th century. The delicacy was so popular, in fact, that Oliver Cromwell waged war with Spain "over its Caribbean cacao plantations," according to NPR. It's one of many fascinating tales in a new book by Tom Nealon, Food Fights and Culture Wars, which also teaches us about the trippy power of ergot poisoning, a fungus that infected food and caused hallucinations, severe convulsions, and gangrene, in correlation to motivations for the crusades. Perhaps most remarkably, it teaches us that Parisians' love of lemonade might've staved off the bubonic plague. Locals of all social standings loved the stuff, sipping it on street corners the way New Yorkers Juul in the subway. All the better: the acid in lemonade is a natural pest-repellent.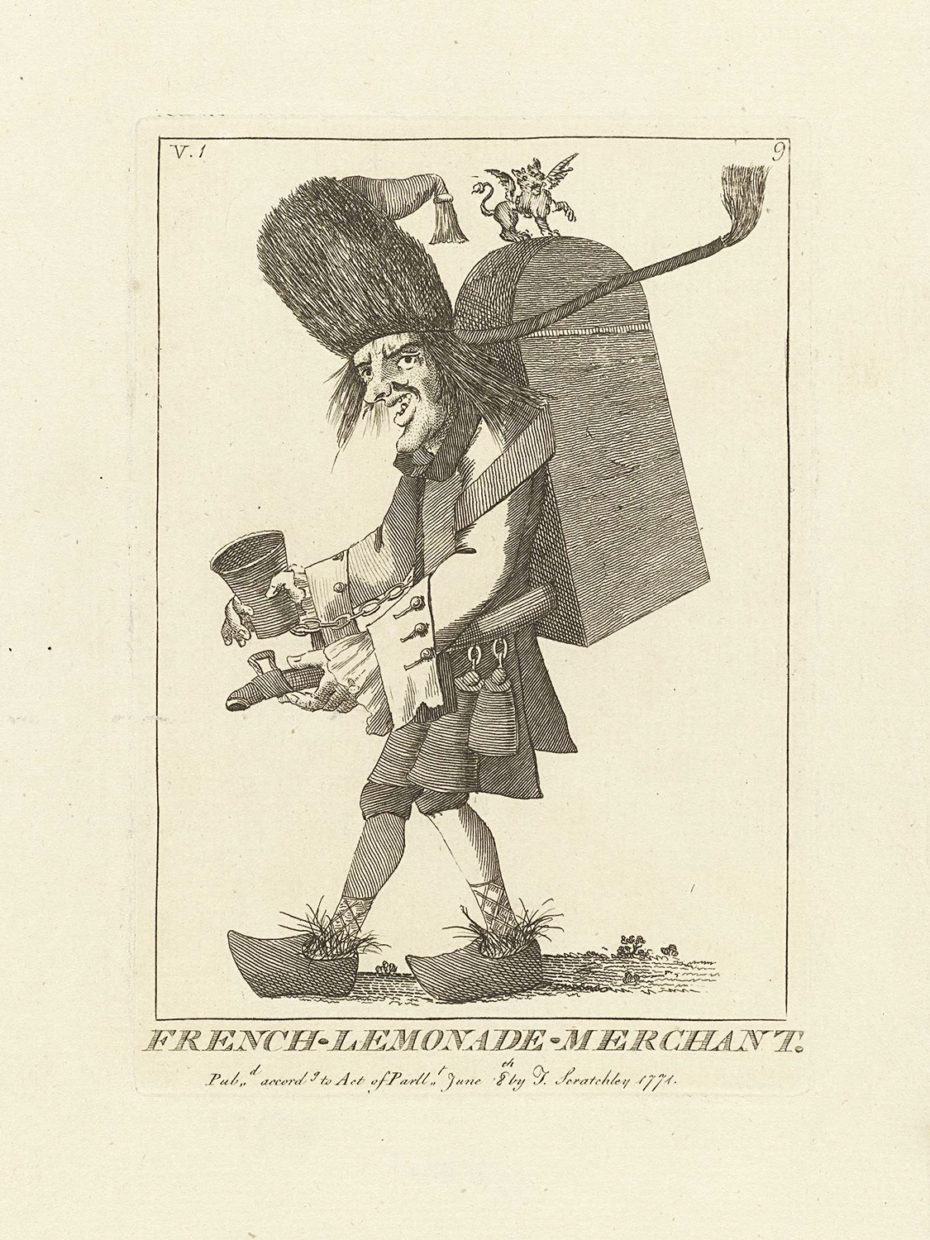 Found via NPR
9. Why Jean-Honoré Fragonard's Rococo Masterpiece, The Swing, Is Less Innocent Than It First Appears
Found via Open Culture.
10. Halloween Decor Excellence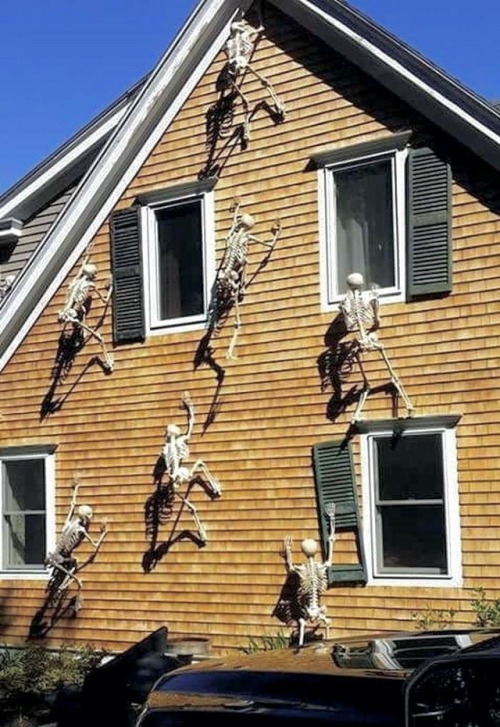 Found on Tumblr.
11. This 1969 Music Festival Has Been Called 'Black Woodstock' but quickly faded into obscurity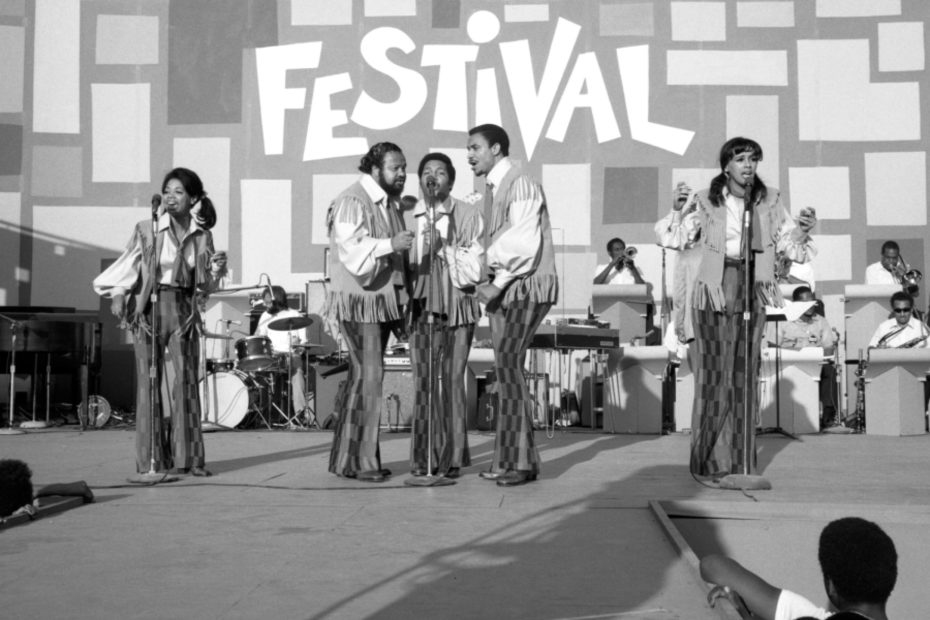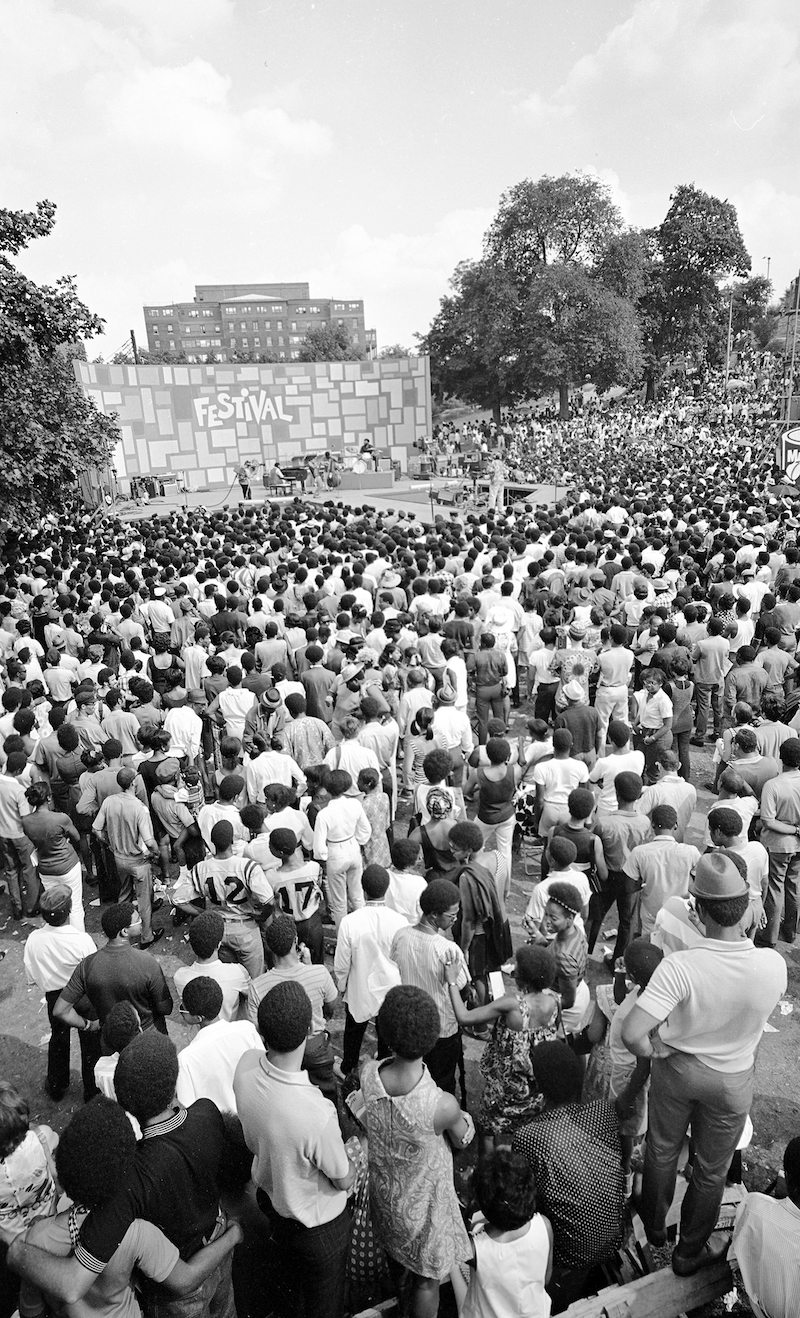 The Harlem Cultural Festival attracted everyone from Stevie Wonder and Nina Simone to Jesse Jackson and Marcus Garvey Jr., but why doesn't anyone remember? Fifty years later, a rediscovery is finally underway…
Read the article on The Rolling Stones.
12. The Groovy Artwork on these Japanese Magazine Covers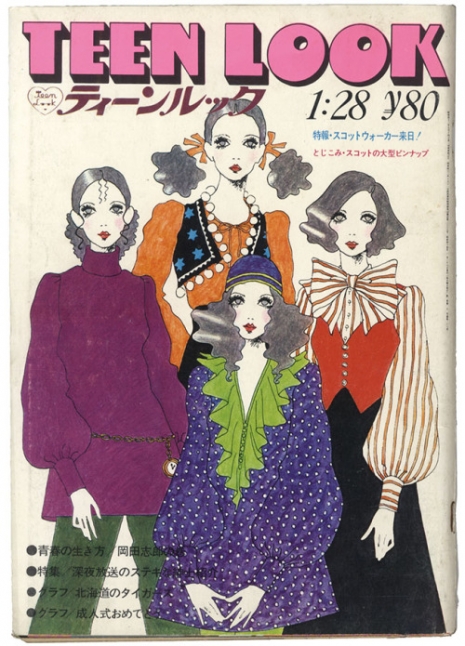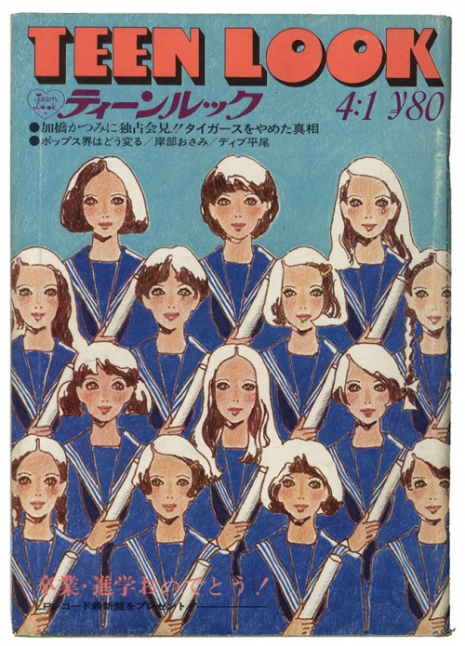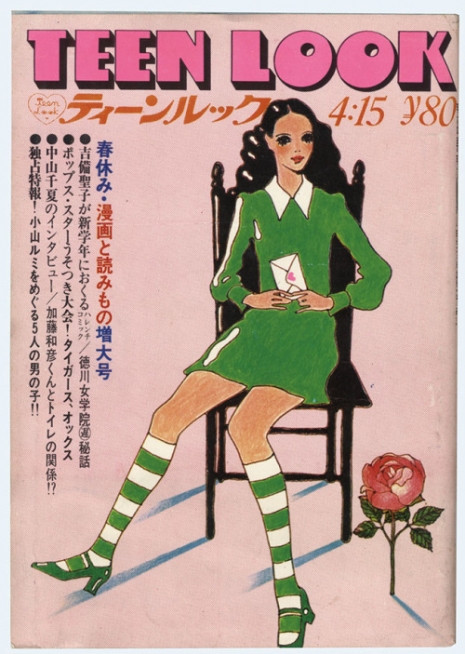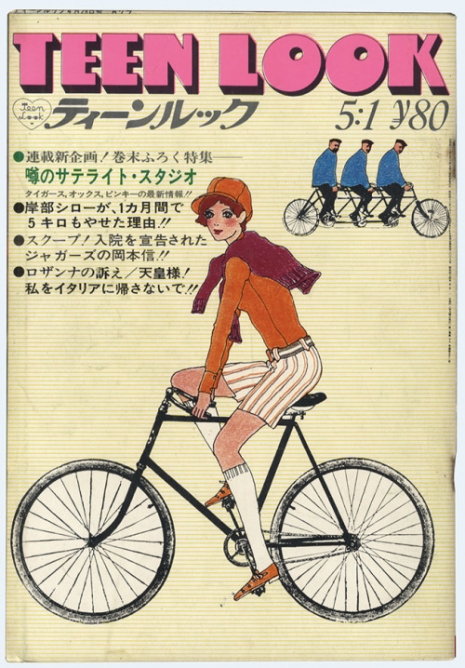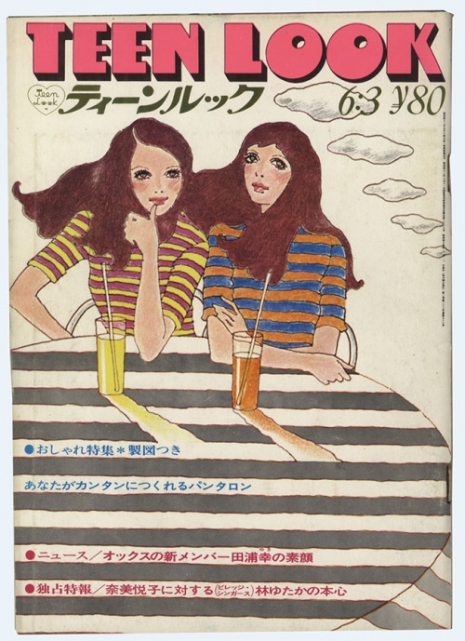 Found on Dangerous Minds.
13. Sara Berman's Closet