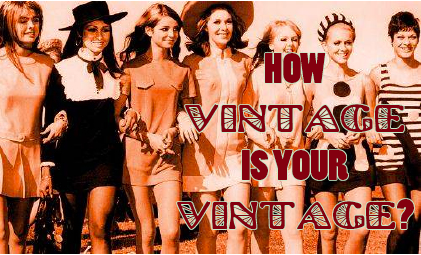 Sifting through rails of retro basics; Levis 501's, shearling jackets, leather belts, paisley prints; ever stopped and wondered, "Hang on, where does all this stuff come from?"
Vintage shops are acquiring mainstream status in fashion retail. MessyNessy is asking where the clothes are coming from and is it all really vintage?
Finding out the answer wasn't as easy as I thought it would be. What became apparent quite quickly is that retailers and suppliers work very hard at concealing the truth about where 'vintage' really comes from.
There are two possibilities….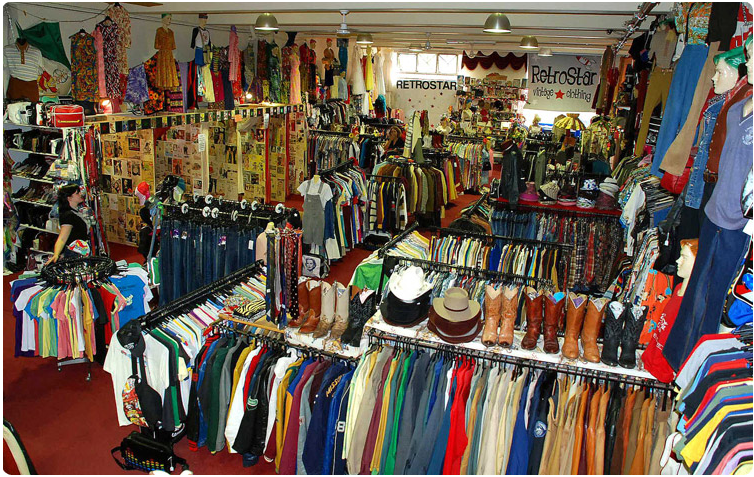 If you're hoping it might come from secret vintage heavens overflowing with clothes, passed on from wardrobes of previous generations, waiting to come back into fashion– you'd be wrong.
The truth, for which I was utterly unprepared, is that a substantial majority of vintage retail is rejuvenated product from clothing recycling bins. That's right, those big plastic bins which you often see outside of supermarkets or on street corners. The ones you wouldn't dare give such a cruel fate to your own wardrobe rejects. Those ones.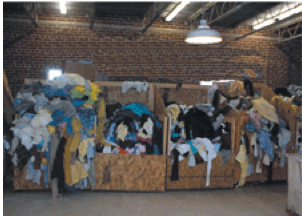 I kid you not, our vintage is simply rubbish.
With a public relations disaster like that, it's no wonder retailers and suppliers work so very hard at hush-hushing the details of the origins of their stock. Indeed, sources squealing on this backdoor practice prefer to remain anonymous.
Smells rather sinister.
The second possibility, less disturbing but equally disappointing, is the reality that a significant portion of vintage stock derives from what is called deadstock.

Deadstock; Never-before-used fashion produce, predominantly with all its original packaging and labeling in tact, never sold in-store and hoarded in a warehouse somewhere for over 40 years, four years or maybe… a mere four seasons.
Essentially unwanted stock, the vintage trade likes to market this as "Re-found stock", "New-old stock", 'an item that simply didn't get snapped up and we should be so lucky to have it as a result'. They might even have you believing you've come across a genuine retro, no-longer-available, 're-found' item. It's possible, but more often not.
Vintage is a magic fashion buzzword. It gives new life and breathes value into excess, faulty or unsuccessful stock.
Most of us would hope to be rooting out timeless collectors pieces when we shop vintage, but as the industry appears to be approaching a peak in demand, it calls for a small dose of expertise and for being very, very picky.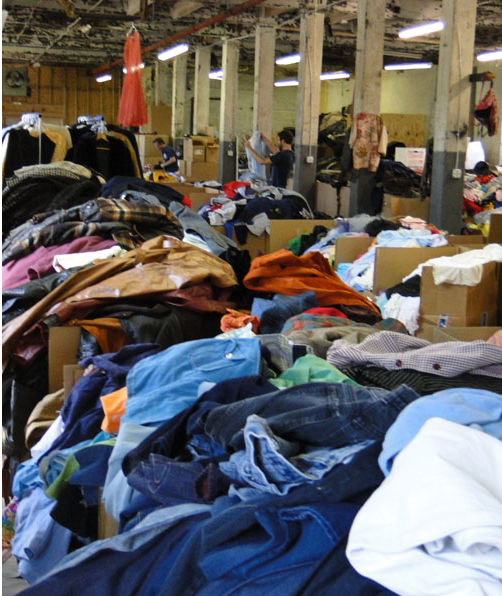 The problem is, vintage is becoming too mainstream for its own good and the fashion buyers are becoming much less selective, relying more on mass wholesalers to meet the increasing demand.
Wholesale companies, often buildings over 20,000 meters squared in rural areas are supplying to both independent vintage shops and retail giants such as ASOS (the online shopping mega-store expanded its range to vintage and ethical clothing in 2008 along with a 95% increase in profits).
What's interesting is that vintage retailers who order from wholesale companies actually have little choice in the stock that they are provided with, upon their agreed price. Fast-fading is a notion of individually sourced, hand-picked clothing from another decade. That is a vintage industry of yesteryear.
Standard industry practice with "vintage" product is to buy in bulk– and to take whatever you're given. If a buyer was to order 100 cotton, floral-print dresses at the discounted bulk price, they would receive a 'mix' of dresses, typically delivered in big black or brown paper bags, all cotton (or a blend of) and all with various floral prints.
Many suppliers even sell clothing by the pound (lb). Prices depend on the 'grade' of the clothing.
Grade 1 means 'very good condition'– no holes, no marks, no tears (steam and put on the rack).
Grade 2 means 'good condition'- maybe a small washable mark, small seam tear, or missing plastic buttons.
There is no way for buyers to exercise their own quality control and the ability to choose special pieces at a vintage wholesaler is very rare.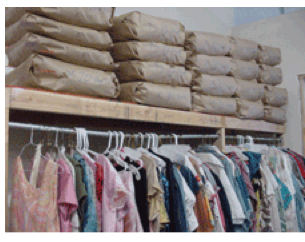 Some shop owners try to develop a relationship with their wholesalers and pay a little extra to have trained vintage 'graders' put together special mixes, perhaps specifying a decade, but generally, this is a highly impersonal experience for buyers who find that wholesale representatives are generally disconnected and disinterested in fashion themselves (and often in the quality of the clothes too).
The truth of it all is that genuine, high quality, original vintage finds are getting harder to locate. Most have been snapped up by fashion designers, dealers, boutiques, stylists or heads of fashion houses, looking to find things for movies/ television or as a source of inspiration.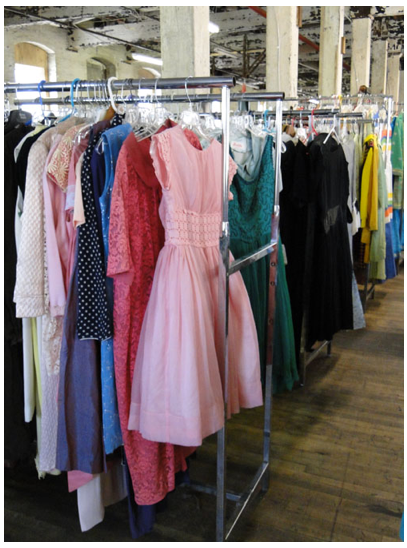 Vintage Savoir-Faire

If you're serious about vintage, think like the eagle-eyed members of the fashion trade and get to the treasures before they do.
Vintage markets in the big cities, if you go early enough, are still potential gold mines with independent traders who have trawled up and down the country sourcing their clothes from other obscure vintage or antique markets.
Charity shops really are worth visiting for unexpected designer pieces, passed on from the wardrobes of local residents who would never dream of disposing of an Escada jacket circa 1980 into a recycling bin.
If what you're searching for is designer and designer only, you'll have to pay the price.
If you prefer to stick to the high street prices in vintage stores, which ideally, I'd like to as well, bear in mind a few tricks of the trade in recognising the real deal. While I would only ever buy things I like, once you get it home sometimes it's nice to get a more specific idea of a garments provenance.
It's in the Detailing:
Check the labels!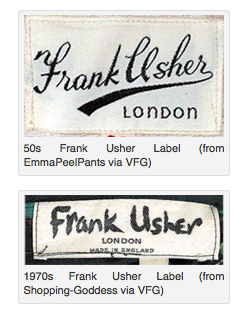 They loved psychedelic and fun fonts right up until the late 80s, use your typography savvy eye!  They also looked more homemade/ stitched than they do today. Also washing care instructions weren't compulsory until the 1970s in the UK and US. If the label says "Made in China", it's not vintage. Look out for union labels which existed in the U.S. before the overseas boom of clothing production in the 1980s.
To tell if a garment is really vintage, say from the 1960s, certain things were more common in clothing of that era such as side snap closures and pinked seams. Polyester was first introduced in the US in 1951 but didn't reach popular use until the late 60′s, so it's worth checking that. Zippers! Only metal or aluminium ones were used up until the 1960s, then nylon ones in the 60s and after that it was plastic zippers all the way– usually a telling sign if your garment has a zipper.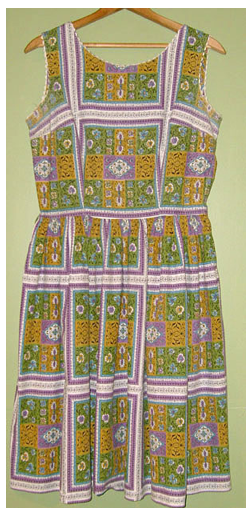 Don't forget that buying vintage means being green, helping the environment by recycling garments. This article was not intended to deter you from buying vintage. Absolutely not.
I, myself am more intrigued than ever to take my newly acquired industry-insider knowledge and apply it on my next vintage shopping expedition…I hope you are too. Just remember to dry clean.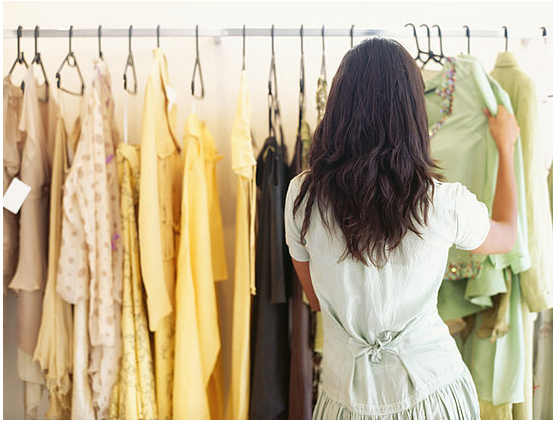 Images via Eurika Fripe website