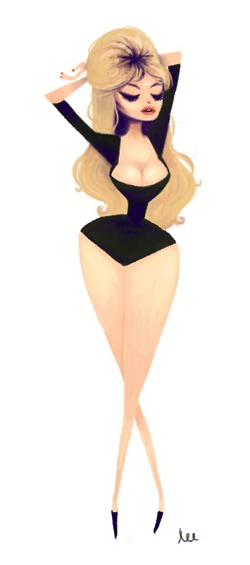 I know I go on a lot about Brigitte Bardot and Jane Birkin– if I'm not attempting something feminine and Bardot-iste one day, I'm probably alternating in something boyish and Birkin-esque instead. It has occurred to me however, that living in France, I'm teetering very close to the edge of sounding cliché if I can't come up with any other references for French style icons than these two (although originally English, I consider Jane Birkin an honorary French icon).
I ended up at a small gathering in the Marais district late Saturday night, listening to some very French music. As the wine became scarce, the music got louder and the girls sang and danced harder behind the bar of the kitchenette. Sure, there was the odd Katy Perry pop song that came through the speakers, a bit of Black Eyes Peas and what not, but what everyone was really enjoying was the wailings of French crooners from as far back as the 1960s. "You don't know this song?" I was asked, as if I had just admitted I'd never heard of The Beatles, "you've gotta learn some French music," I was told. It was true. Amongst Parisians, being totally clueless about their singers other than Edith Piaf and Serge Gainsbourg (only because he had relationships with Brigitte Bardot and Jane Birkin) just isn't going to cut it. There's just one problem. I think French music is bad. Really bad.  For the life of me, I will never fully understand the appeal of French music (if you would like to prove me wrong, you know where the comments box is!).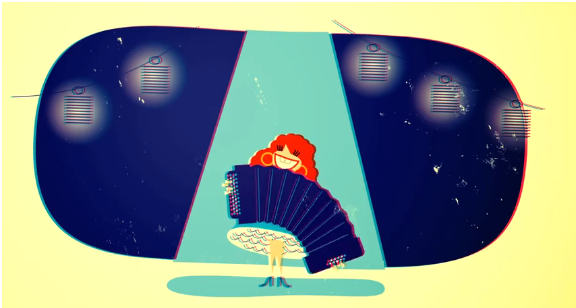 Yes, I'm half french, I indulge in almost everything there is to love about this cheese & wine-loving country (except for snails– never going there), I really am, just about, French culture's biggest fan. The music? Not so much– unless it's an accordion making my metro commute in the early morning just that little bit more romantic.
But after admittedly feeling a little isolated amidst the Parisians raising their glasses and warbling disastrously out of tune (along with the recorded version– because that's the thing about French singers, they're rarely in tune), I decided to take a little interest in researching some of France's most famous musical, erm, 'talents'.
As expected, half way through my online research, I got distracted and abandoned my goal of becoming a connoisseur of bad French music. So that was the end of that. However, all was not in vain, I had come across something much more interesting (at least to me)– I discovered Francoise Hardy. Yes she was a famous French singer, but no, I wasn't interested in her music…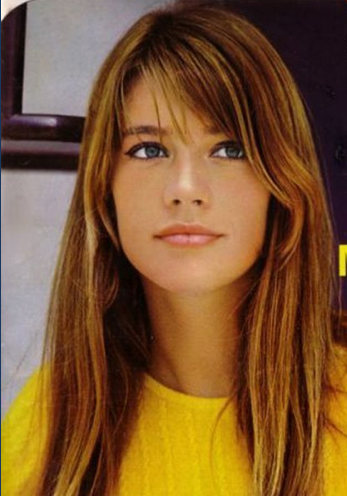 Meet Francoise Hardy (born 1944)
With her striking girl-next-door beauty and swinging sixties, androgynous sex appeal, Francoise Hardy has just made a delayed entry onto MessyNessy's list of essential style references.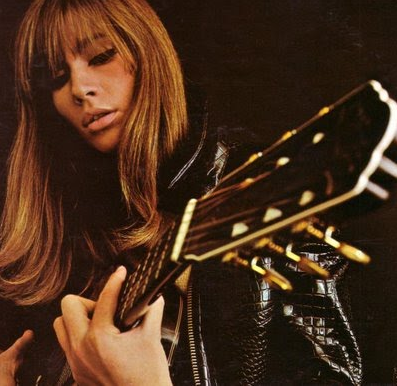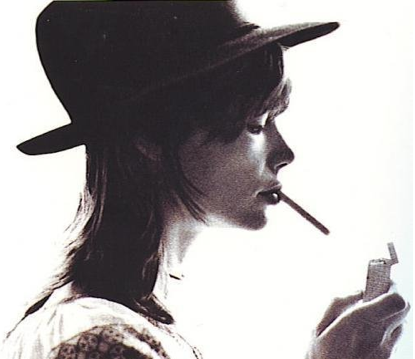 Hardy was considered the 'Twiggy' of France, a writer, singer and Left Bank intellectual and an inspiration for people like Bob Dylan and Mick Jagger.
I had no interest in [Bob] Dylan as a man, only as an artist… Jagger was different. He is someone I could really have fallen for. Unfortunately he was with Chrissie Shrimpton at the time.

-Francoise Hardy




I went to the fashionable clubs in London and would always bump into the biggest bands of the time – The Animals, The Beatles, The Rolling Stones. The problem was that I didn't know them very well and I was too shy to say anything.  They all seemed very strange to me, the way they behaved.  I didn't know anything about drugs; I was very naive.  I found out that all these musicians that seemed so charming and confident were all high.

-Francoise Hardy
She was the original girl next door, who provided a striking contrast to the pouting sexuality of Bardot.  Over the years, she has gathered a reputation for being aloof, a perception that she maintains stems from the shyness that has plagued her since childhood.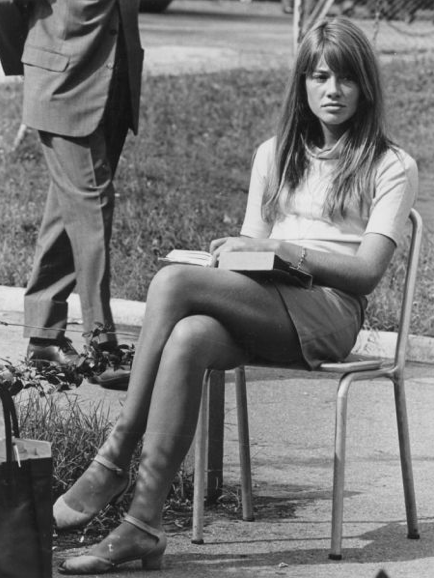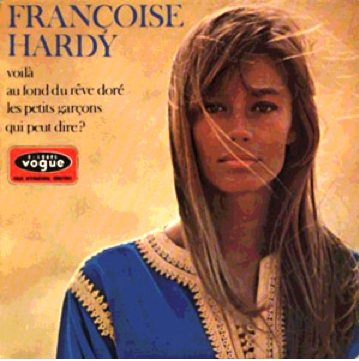 In 1960, Francoise started auditioning for record labels, and was signed up by Vogue Records.  Two years later she released the single "Tous les Garçons et les Filles".  It was a huge hit, selling two million copies – more than Edith Piaf had sold in eighteen years – and it catapulted her to the forefront of the music scene.  Hardy quickly cultivated a stylish image with the help of her boyfriend at the time, the photographer Jean-Marie Périer.  Soon she was appearing on the front pages of Paris Match and Vogue, wearing the latest designs by Yves Saint Laurent, Paco Rabanne and André Courréges.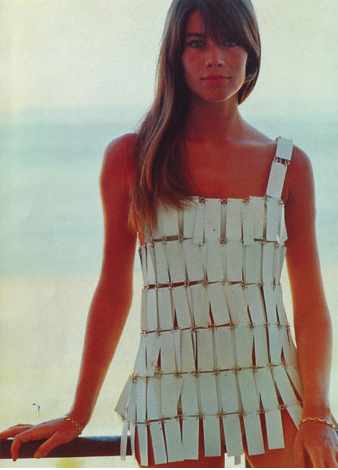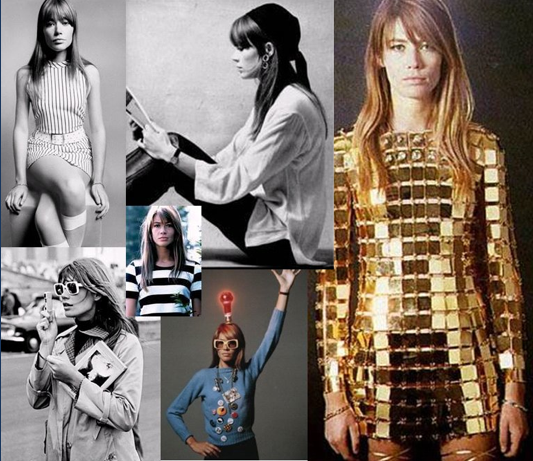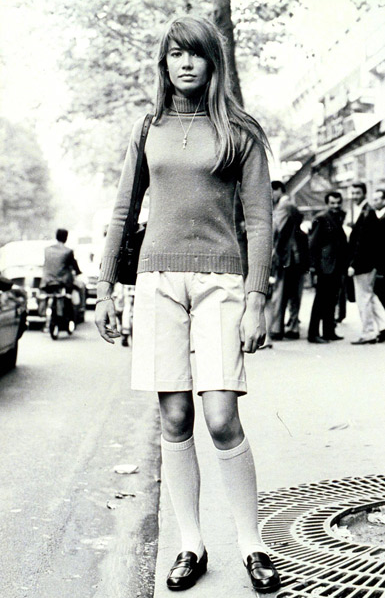 At first she was oblivious to the hysteria surrounding her…
I had just met my first boyfriend, and I was really interested only in him.  I hated photo shoots and going on promotional trips, but I did it without thinking about it.  I did what I was told.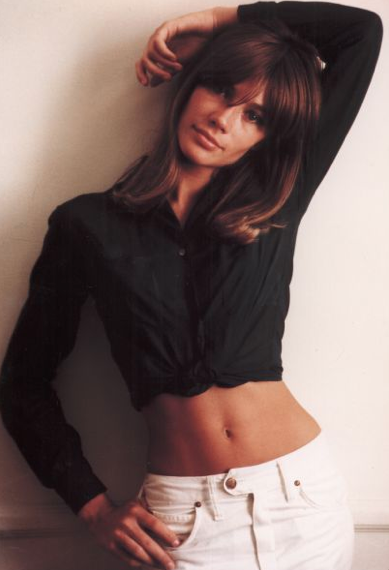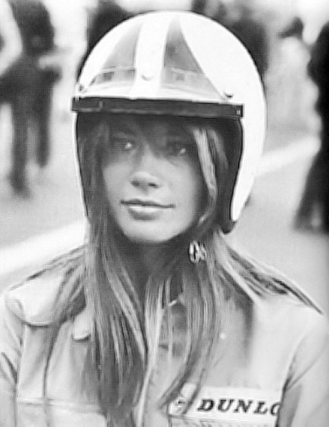 "She was the ultimate pin-up of most hip, Chelsea, beat bedroom walls, and I know for a fact that many of the groups who were notorious and slowly becoming successful, such as the Rolling Stones, Brian Jones and Mick Jagger, John Lennon, Paul McCartney and many others were desperately interested in having Françoise Hardy become their girlfriend in some way"
Malcolm McLaren
I was for a very long time passionately in love with her, as I'm sure she's guessed. Every male in the world, and a number of females also were, and we still are

David Bowie
As for her music… well she looks great with a guitar doesn't she. But let's face it, she's no Celine Dion (who is Canadian by the way). The French may not necessarily be able to carry a tune, but they sure know how to carry themselves. Hardy once said herself, "If I'd been four feet tall and fifteen stone, I would certainly not have followed the same career".
***
[youtube=http://www.youtube.com/watch?v=w1Y_7XjkJ0g]
***
So there we have it, for my non-Parisian readers, a brand-new French style icon from the 60s to sink your little teeth into, while my Parisian readers can roll their eyes thinking, 'Mais, Ow ken she nat 'ave known of ze Francoise Hardy?'