As you may know by now, I'm that slightly annoying chick, constantly searching for the quirkier side of life...
Camp Kerala began its tent-pitching days at the Glastonbury festival as a 5 star chic alternative to being knee-deep in filth for an entire weekend (sorry Glasto-goers but you know it's true).  From Italian mattresses to Egyptian cotton bedding, from sheepskin rugs to Rajasthani bejewelled bed covers and fluffy white dressing gowns, this is truly rock star accommodation (along with the rock star price tag). The mother-daughter venture that annually caters to 80 beautifully decorated tents as well as bar and chill out areas considered the chicest place to be at the music festival, has now decided to go on the road with their sister company, Camp Kerala-Mademoiselle. Offering to pitch your very own custom luxury tent wherever and however your heart might desire… I'm dreaming thinking: extravagant pyjama party in the back yard!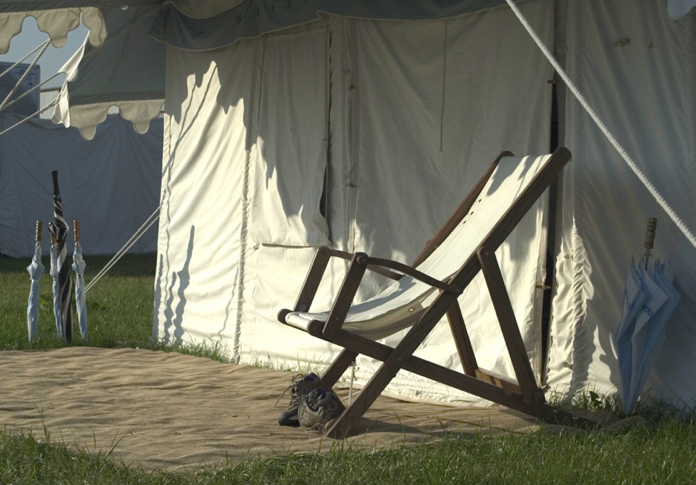 The origins of luxury camping harks back to colonial Africa and India when rich Europeans came to the untamed continent along with all the luxuries of home. The Camp Kerala tents were actually made by the Maharaja of Jodhpur. They are based on the design of the tents which he uses and his ancestors used for their hunting trips. Today, these glamorous yet unusual types of accommodation are being seen as 'the hip hotels of camping'.
Let's take a look at what's on offer…

Camp Kerala at Glastonbury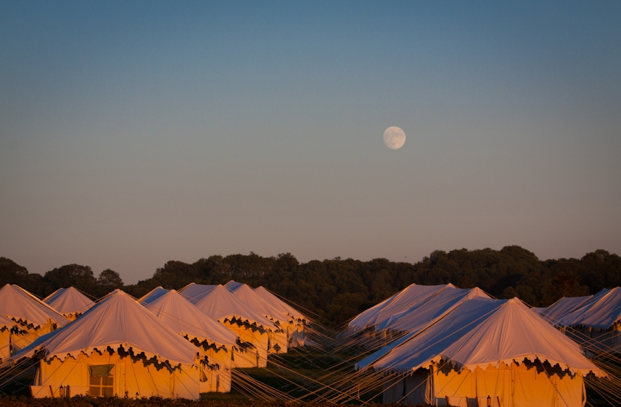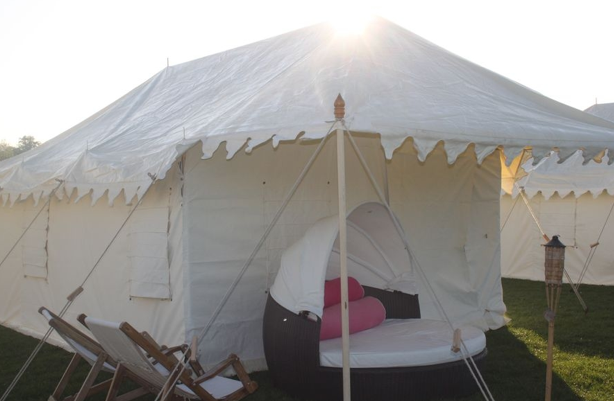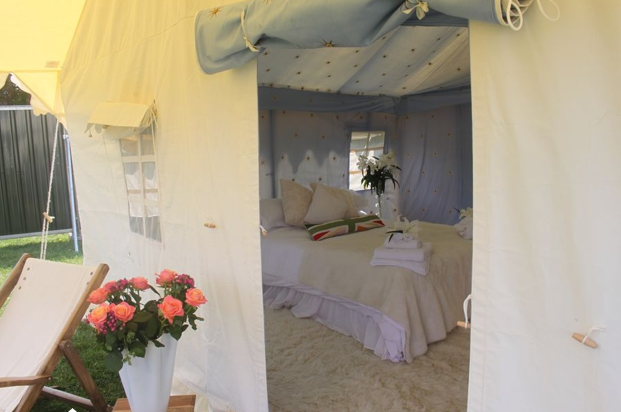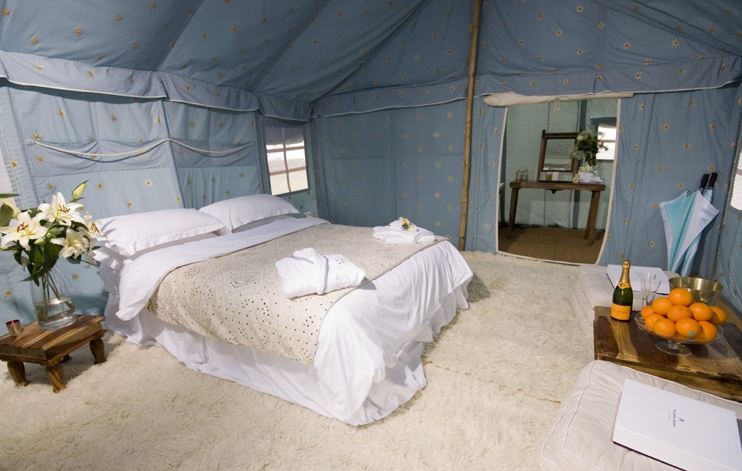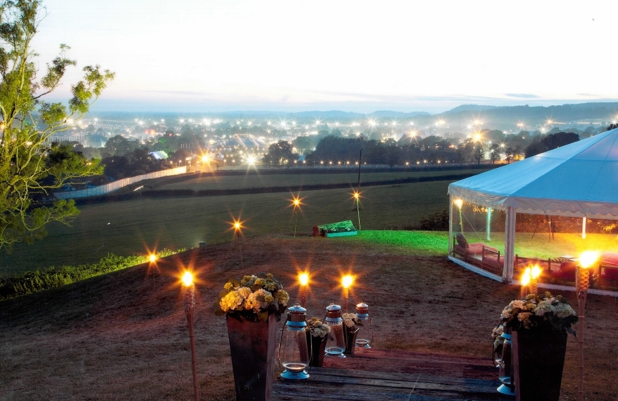 Fro more information: www.campkerala.com
(Try not to hyperventilate when you see the prices)
and now for some slightly more affordable options… 

The GEO EKOPOD, Cornwall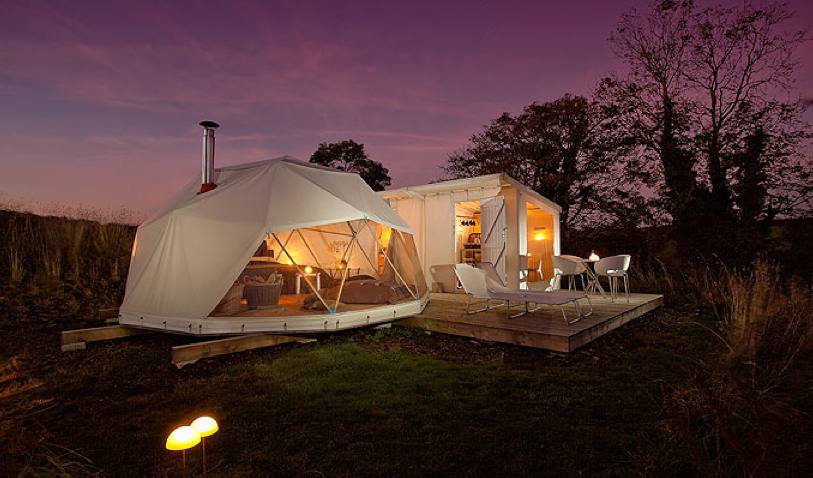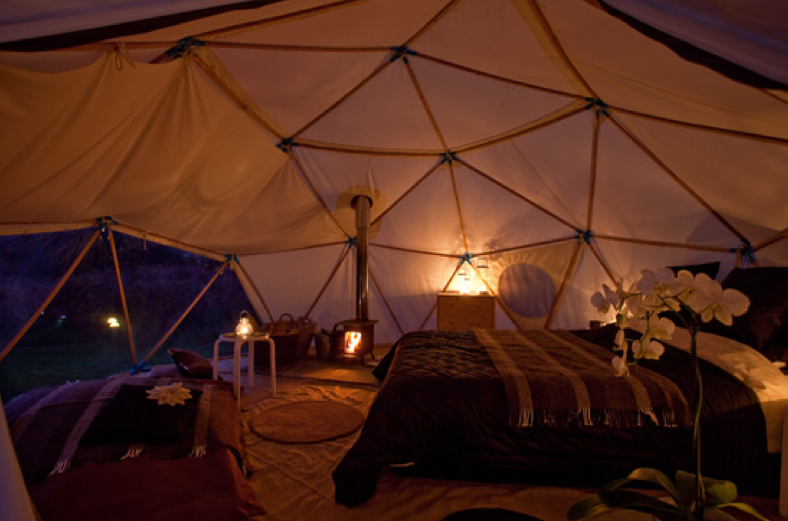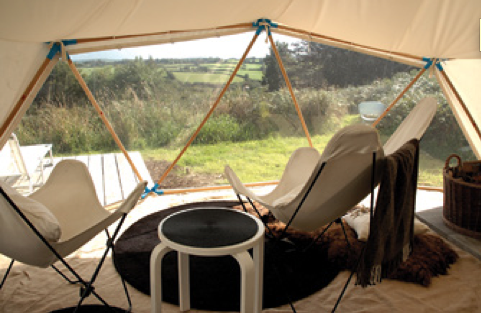 A 3 nights stay for two people starts from £385
Booking website: Canopy & Stars
The INSRIARCH YURT in Invernesshire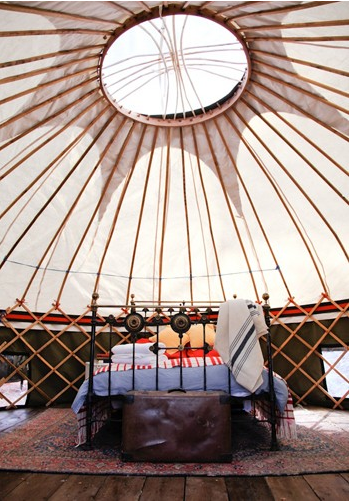 £60 a night for two
Website: Canopy & Stars

The DAPPER CAMPING CLUB, Brecon, Powys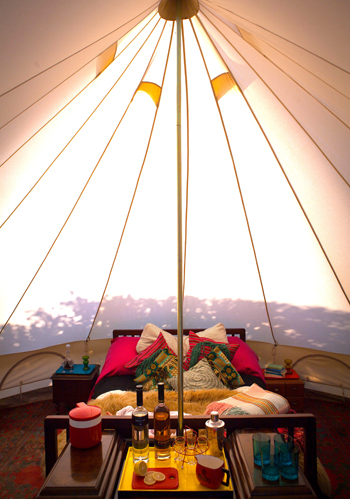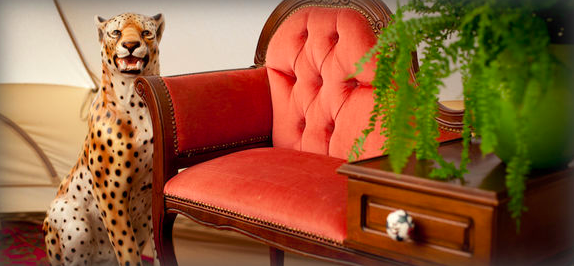 From £95 per night for 2 people
Website: Canopy & Stars

The ROUNDHOUSE, Cornwall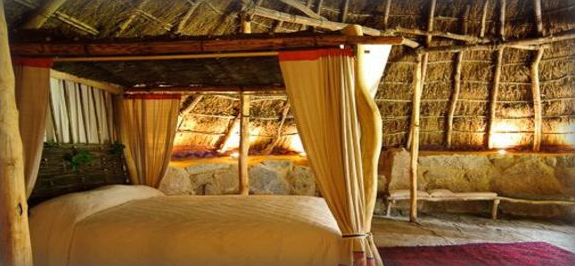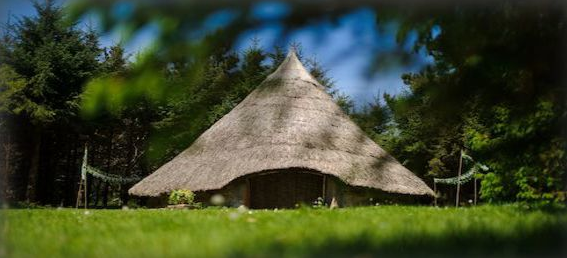 £150 per night for 2 people
Website: Canopy & Stars

HAPPY CAMPING!