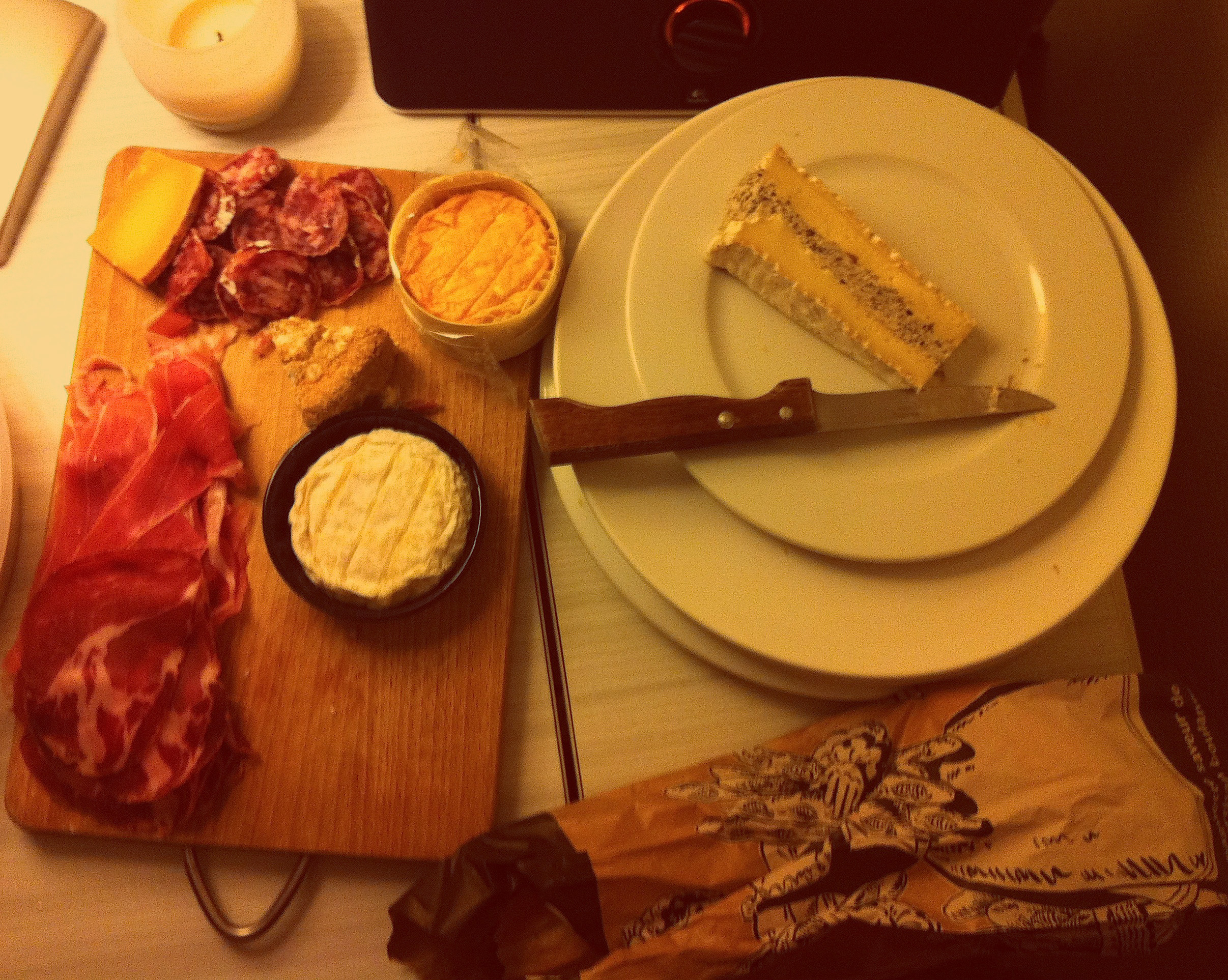 The French have always been doing it but in the 1970s it became especially trendy to throw a 'cheese & wine' party…
And then, like most things that were cool during the seventies, it became very uncool and pretty cheesy (pun semi-intended), just like the smiles on these people's faces in the retro food advertisement below.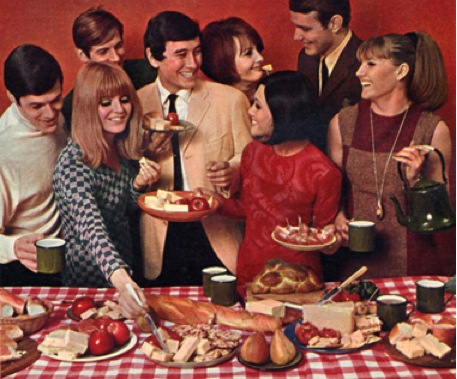 Living in Paris for over a year now, I'm losing count of how many of these cheese & wine parties I've attended. They're extremely easy to organize, light on the pocket, wonderfully French– and now very much back in style.
Here are a few tips to throwing the perfect cheese & wine party….
1. It's not actually limited to just cheese and wine.
Throw in:
cured meats
paté
olives
baby gerkins
bread
crackers
figs (if in season)
grapes
honey for dipping cheese
cut up a warm baguette into pieces, spread pesto sauce, add chopped tomatoes, salt & pepper and drizzle olive oil.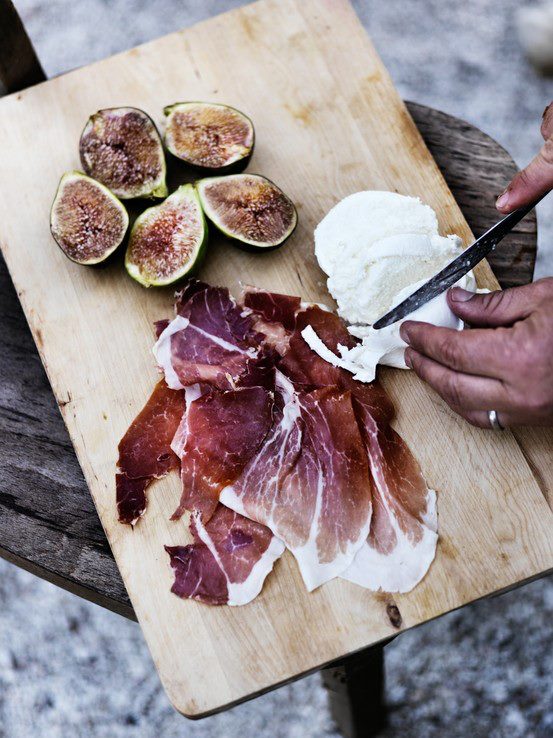 2. It should be understood that all guests pick up a bottle of wine at least, and maybe offer a cheese or a pot of olives as well on their own accord. The host provides a few bottles of wine themselves, depending on the number of guests and most of the cheese and extras.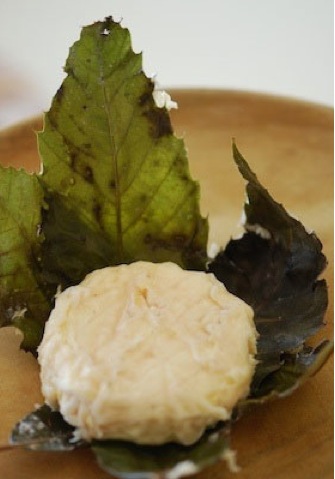 3. You don't need to go to the best cheese shop in town and blow your budget on the stinky stuff. Get your bries, camemberts and gruyères from the supermarket– you can't really go wrong with these classics. Buy one or two more unusual ones from the special cheese counter, like a Banon from Provence (pictured above, not more than €7). If you really want to wow your guests, ask if there is a cheese stuffed with truffle available (as seen in the title image – available in more specialized cheese shops).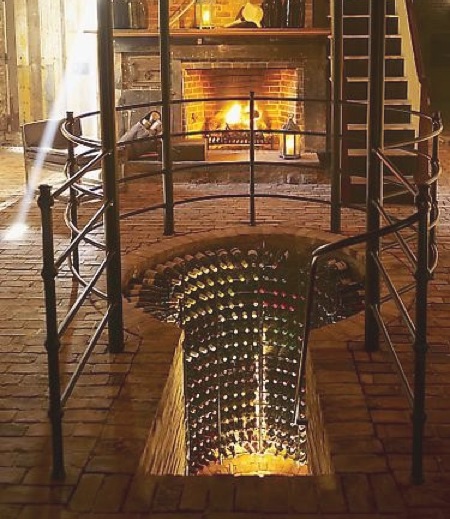 4. If you know your wine then you don't need to take any advice from me. If you don't know your wine, you could always play it safe like me and simply look for bottles between €8 to €10 with labels indicating they've won awards or been recommended by wine guides.
But since we're living in a modern age of wonderful technology, why not go a step further and download an iPhone application that chooses your wines by pairing them with cheese  or other foods for you!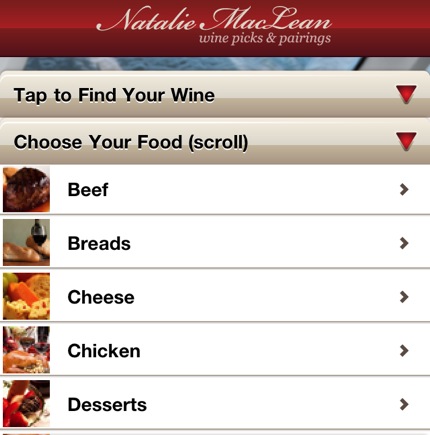 This is one of those iPhone apps that will not only be useful when you're completely stuck in the wine aisle of the supermarket but will more than likely improve your knowledge of wines very quickly the more you use it. Named 1 of 5 top food and wine apps for New York Times, download the free application by Natalie Maclean from your appstore or find out more about it here.
If you don't have an iPhone, refer to the online version here, or you can always rely on these wines:
White
Pinot Grigio
Sancerre
Chardonnay
Muscat
Red
Beaujolais
Côtes du Rhône
Rioja
Malbec
Sweet/ Dessert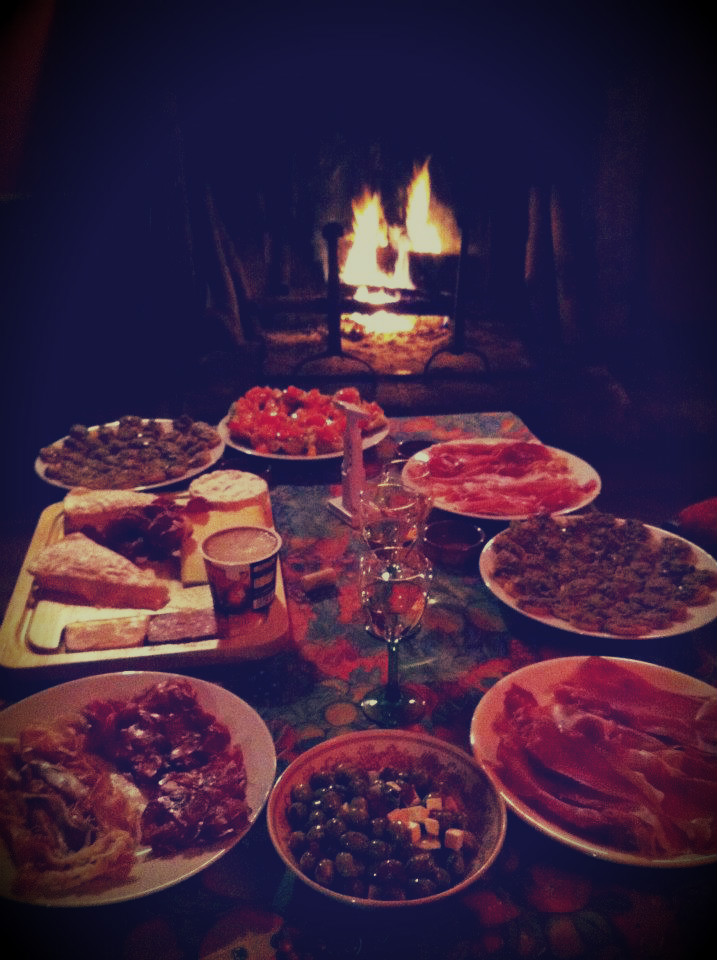 5. Ambience is key. Dim the lights, get a fire going if you have one, display all your wonderful nibbles in a family style buffet and put on Serge Gainsbourg's greatest hits (the French John Lennon).
Et Voilà! Your perfect cheese & wine party. 
Photos by MessyNessyChic, Le Bla Bla de Lili and The Advertising Archives.