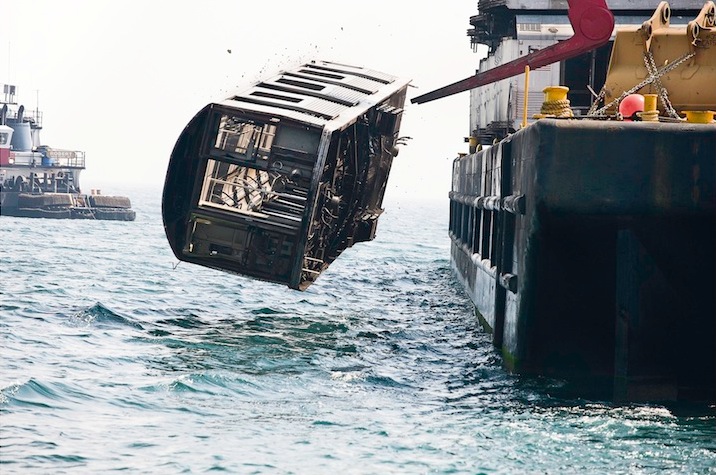 "Seeing these massive mechanisms being tossed into the ocean like a toy in the bathtub is a ping in my heart."
Award-winning photographer Stephen Mallon captured these incredible pictures over three years as he documented the Metropolitan Transit Authority's recycling program retire the remains of obsolete New York subway cars into the Atlantic ocean. Over the past decade, the program has dropped over 2,500 subway carriages into the ocean, helping to rebuild underwater reefs and homes for marine life along the eastern seabed, while also solving the problem of disposal.
It all sounds very humanitarian and yet the images of the carriages being violently tossed into the ocean sits rather uneasy with me.
You know me, always a sucker for the ghostly, the derelict and the damned!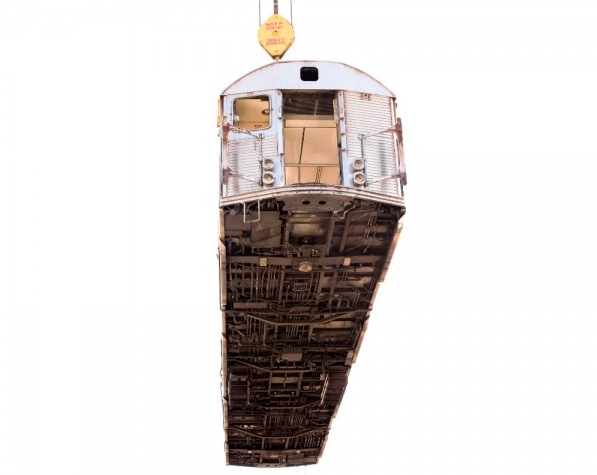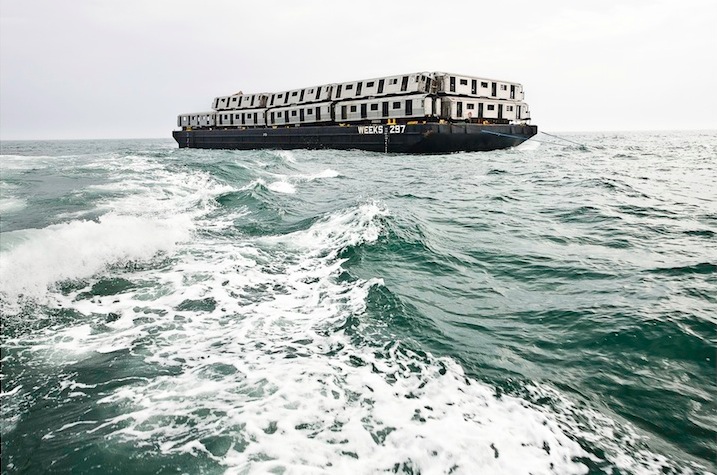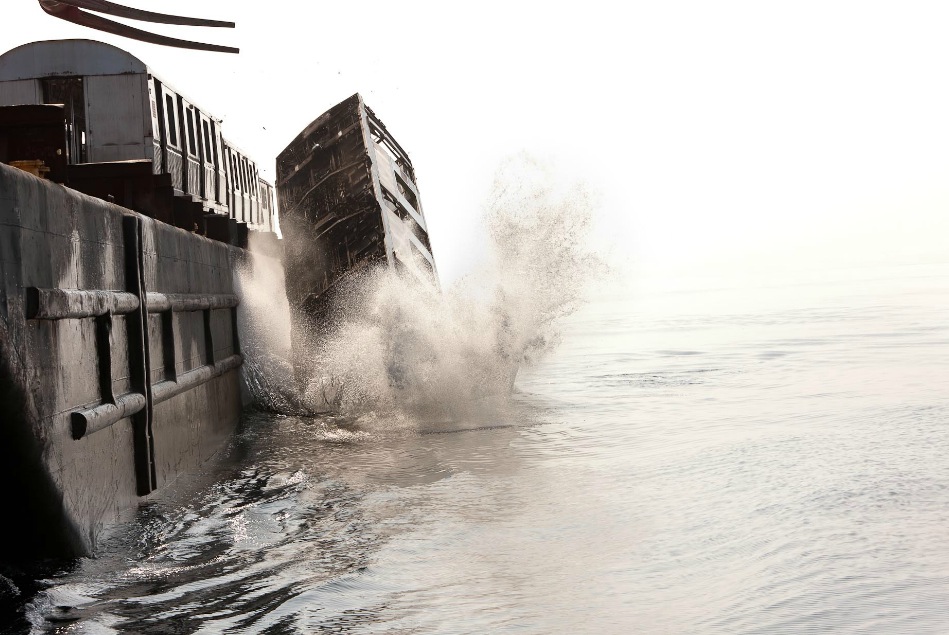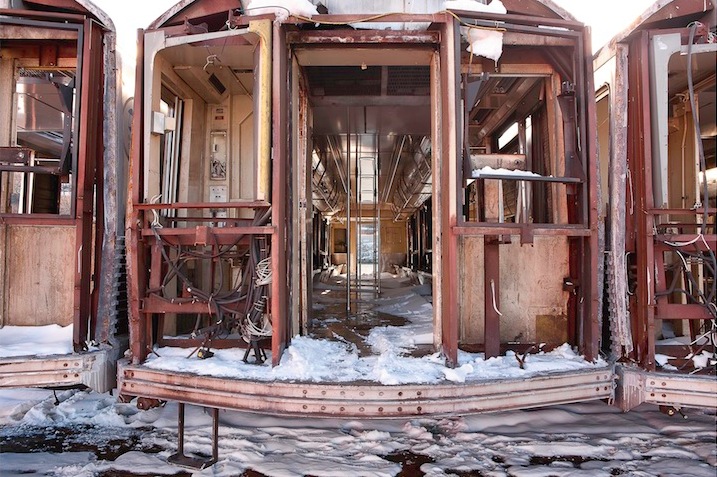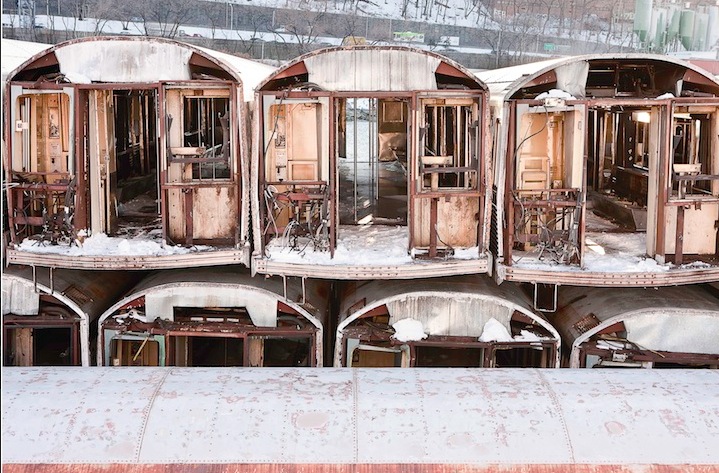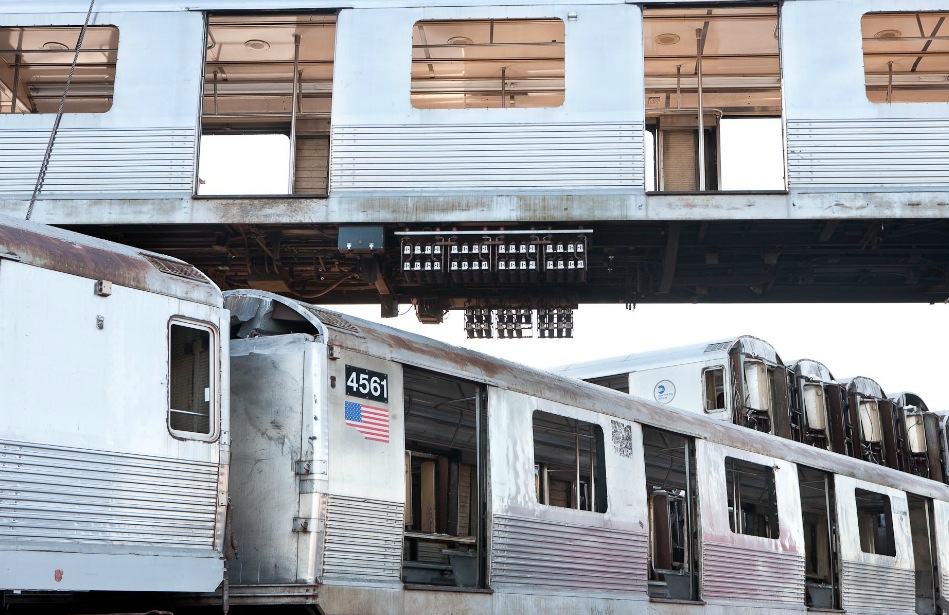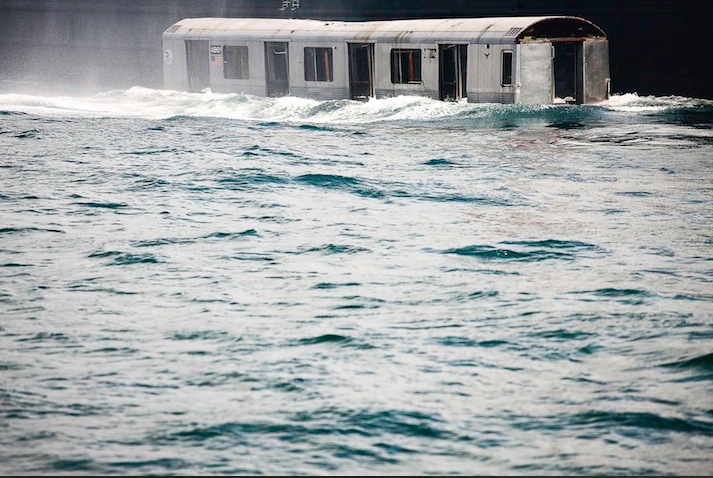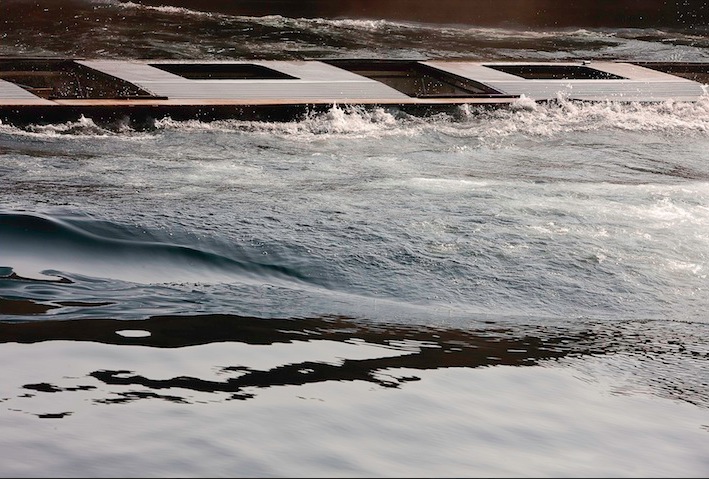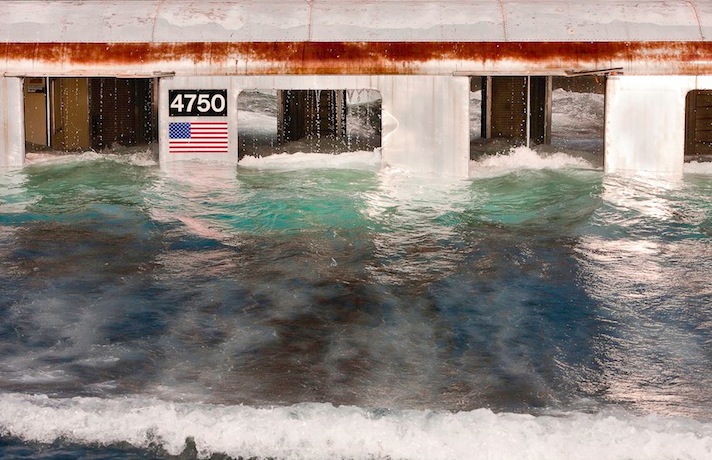 Photography by Stephen Mallon