Hotels just don't give enough giraffe these days. Luckily, I've found one that's keeping up the standards.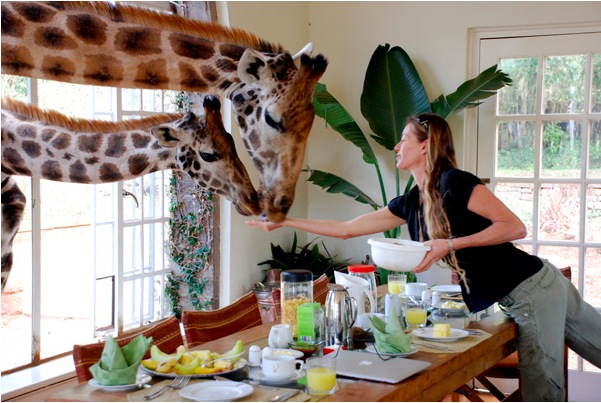 Giraffe Manor, located 20km outside of Kenya's diverse capital Nairobi, is a five-star hotel with a resident herd of Rothschild Giraffes that roam the 12 acre private property freely– meaning they'll poke their heads through your luxury bedroom window for a friendly chat whenever they damn well please.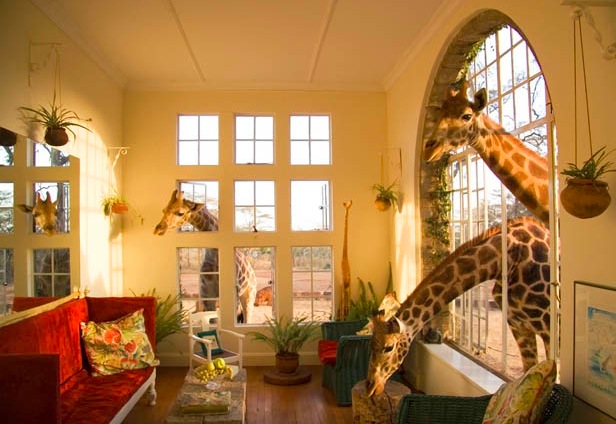 If  you're an animal lover, I expect you're probably freaking out right now.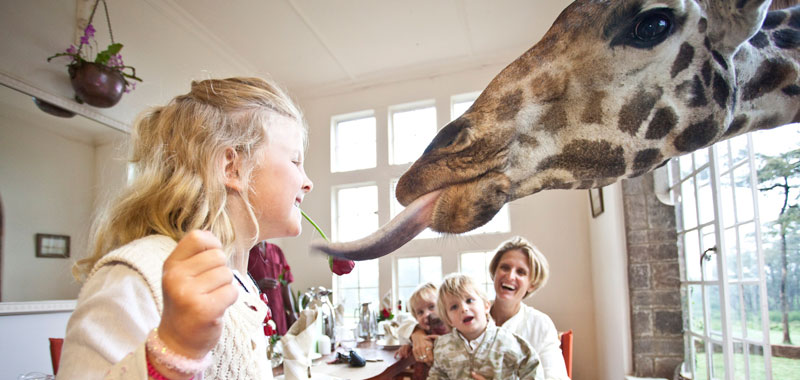 Built in the 1930s by the British toffee Mackintosh family, the residence has a giraffe centre that was set-up in 1979 as a breeding centre to boost a then endangered population. It has now expanded into conservation and educational programs for Kenyan school children and all the profits of the hotel go towards the African Fund for Endangered Wildlife.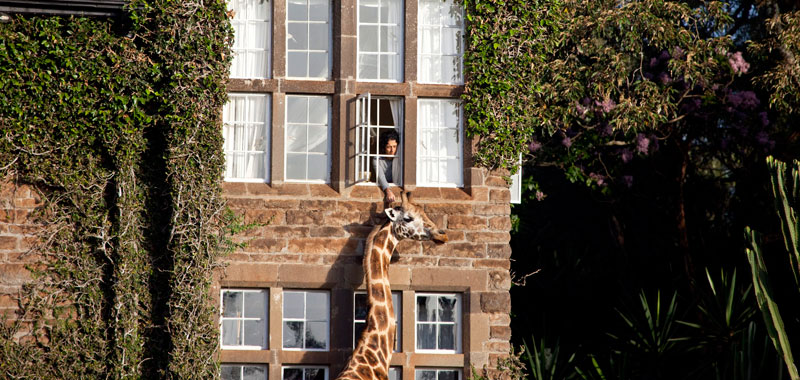 Once you get bored of the giraffes (because these things happen in life) you just mosey on over to the baby orphan elephant sanctuary next door. Yes, I said baby elephant orphanage. Visitors to the orphanage can watch feeding and bath times each morning and enjoy watching the calves playing with footballs and chasing each other. Um, SQUEE!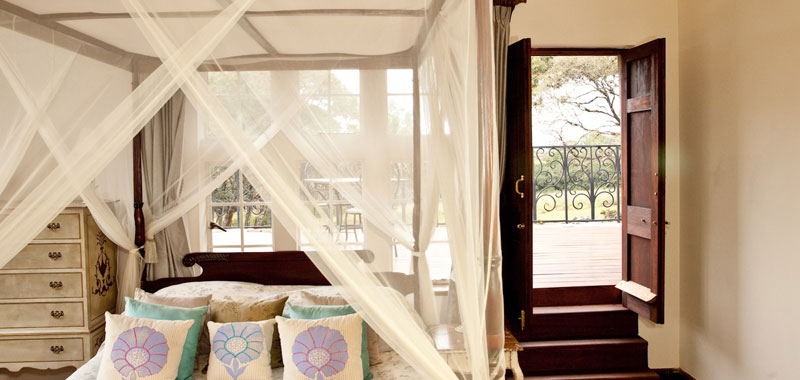 For a little culture and nostalgia, the manor is also neighbor to the former residence of Karen Bixen, the Danish author of Out of Africa (Love LOVE that movie). The house where she lived between 1917 and 1931 is now a museum, set in the midst of a stunning garden.

Phooee! Is this place ticking every box or what? Obviously the rooms look pretty damn amazing and honeymoon-ready. I say honeymoon because usually the parents and in-laws pay for your honeymoon or something right? Right?! Okay let's talk prices. Rooms go for about $380 – $500 per person per night depending on the room. See what I mean? Honeymoon.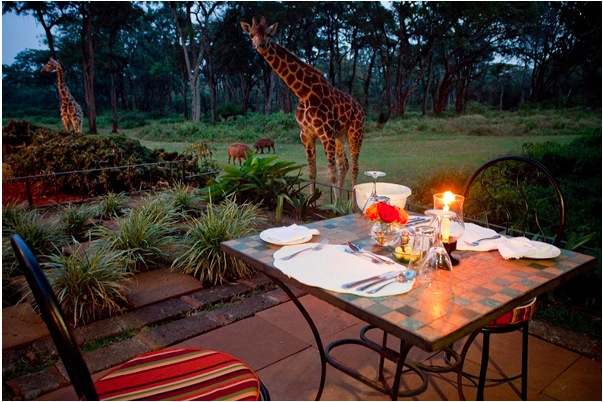 Or if you're just casually stinky rich like Mick Jagger, Ewan McGregor or Richard Branson, who have all stayed here, I guess you can proceed here to book your next holiday (and please note that you can find my sponsorship page at the bottom of this website).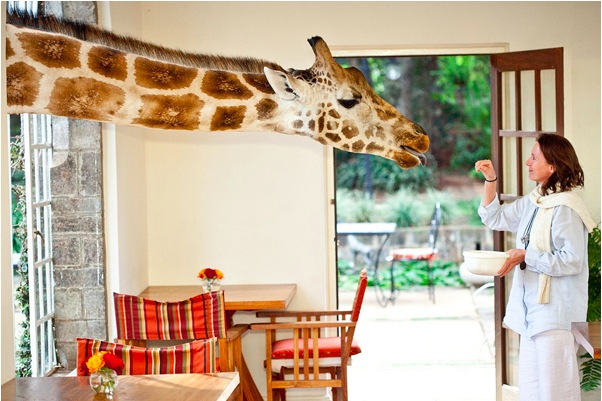 "Waiter, waiter there's a giraffe in my soup!"
Okay, got it off my chest.
[Images via Travelettes and Tamini].