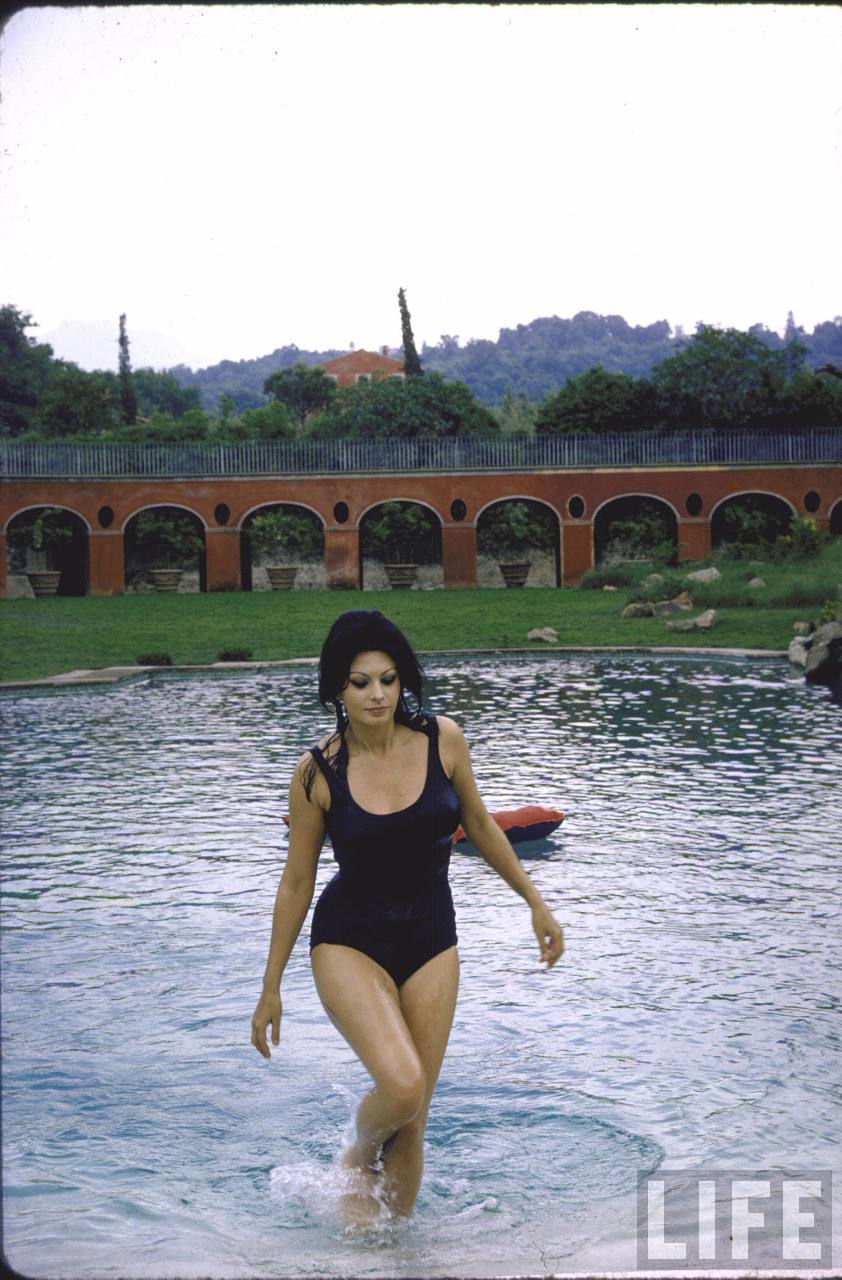 I don't think Sophia Loren gets enough credit as a 20th century screen icon. Her curves and beauty could certainly rival that of Marilyn Monroe and Brigitte Bardot, not to mention her career and lifestyle choices. While Monroe's and Bardot's talents were questionable outside of their looks, Sophia won 50 awards during her career including an Oscar for Best Actress (the first woman to do so for a non-english speaking role),  a Golden Globe award, Grammy Award, BAFTA and Laurel Award. Unlike her fellow sex symbol actresses of the day who went from one playboy to another, Sophia Loren stayed married from the age of 22 to her husband, Italian film producer Carlo Ponti, until his death 50 years later. When asked if she would ever marry again, like a true romantic she replied, "No, never again. It would be impossible to love anyone else".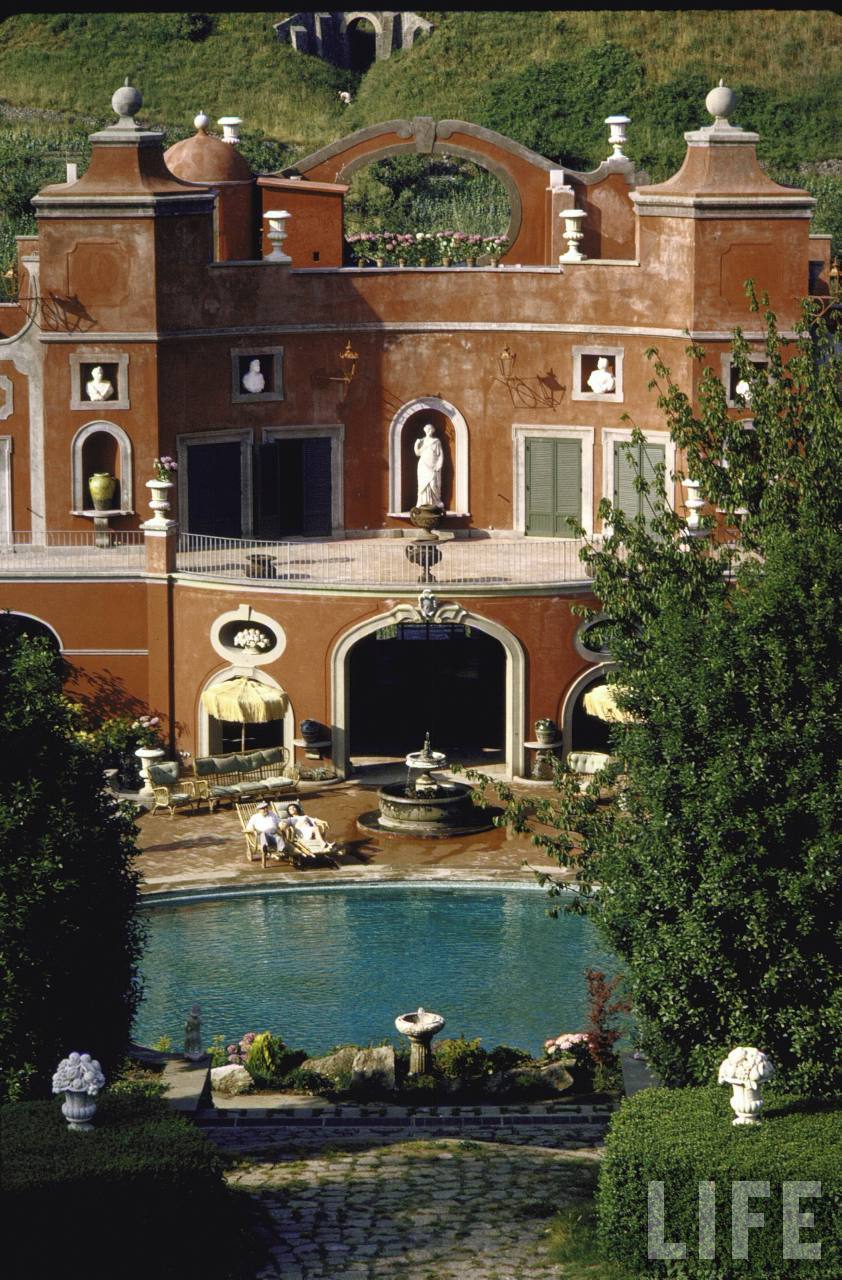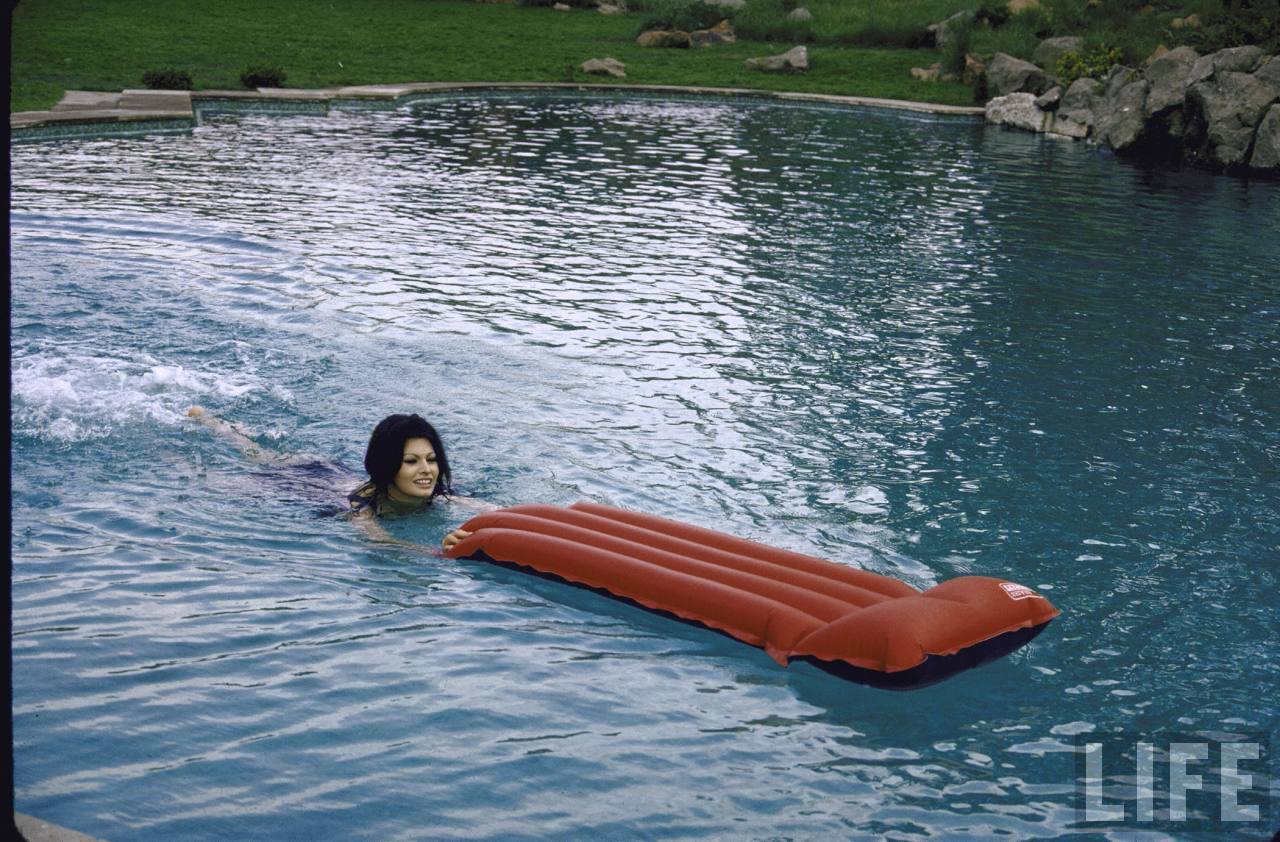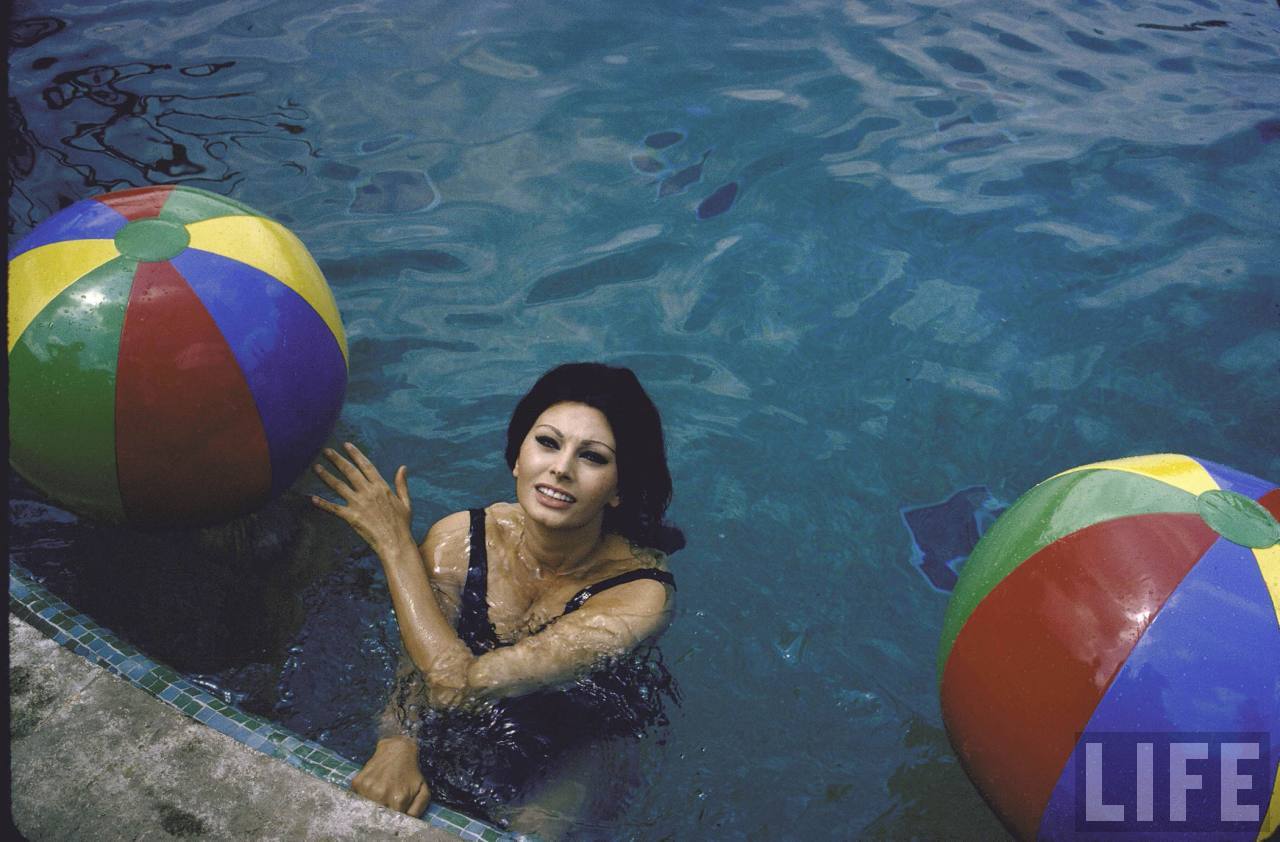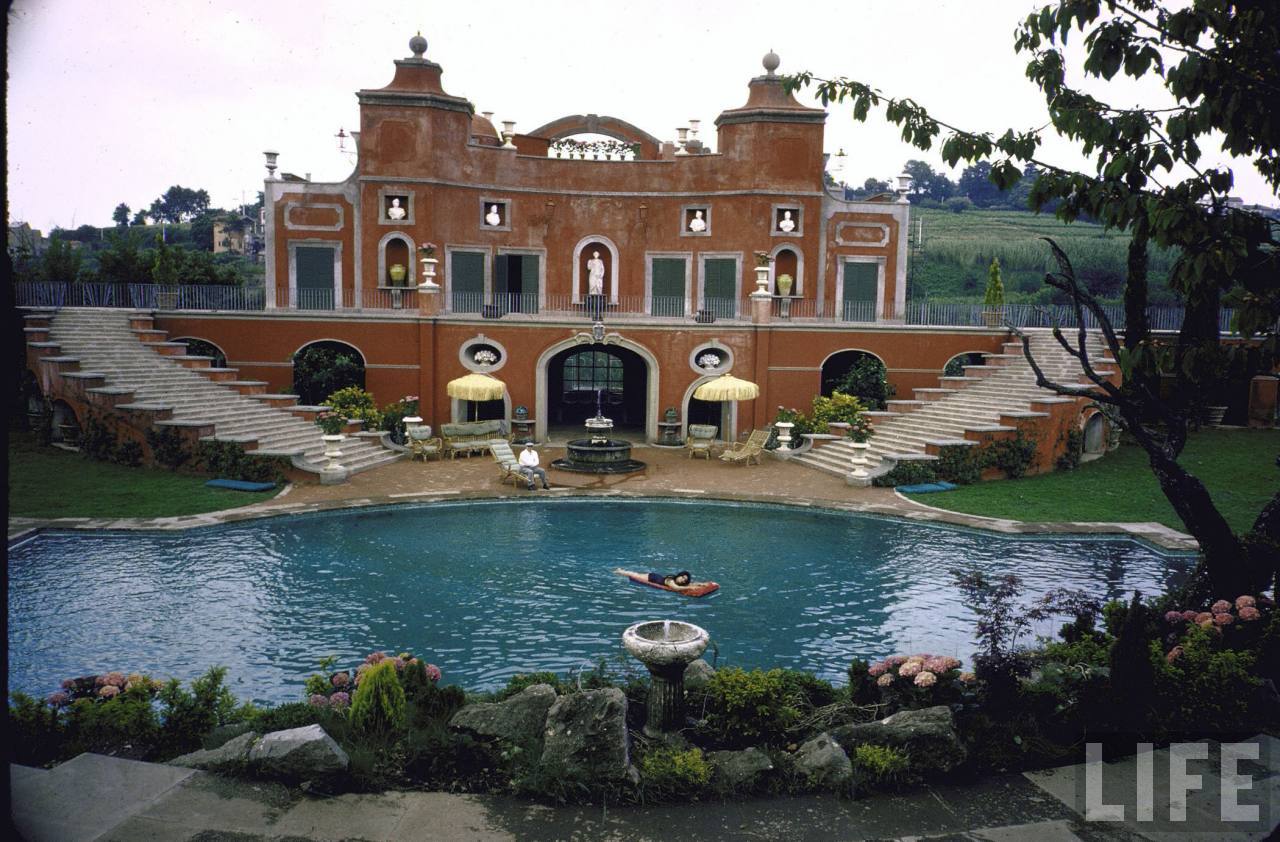 In the summer of 1964, LIFE photographer Alfred Eisenstaedt visited Sophia at her stunning home in Rome that she shared with her husband Carlo (the picture above is just the pool house by the way). Eisenstaedt captured a glimpse into Loren's opulent and lavish movie star lifestyle, but it wasn't always this way for the Italian star. Sophia was born into a broken home where her father had refused to marry her mother, a piano teacher and aspiring actress, leaving the family without support. Along with her siblings, Sophia was dropped off with her grandmother near Naples to survive. After the ravages of World War II,  they managed to open a pub in their grandmother's living room selling homemade cherry liquor. While Sophia's siblings sang and played the piano, she waited on tables and washed dishes.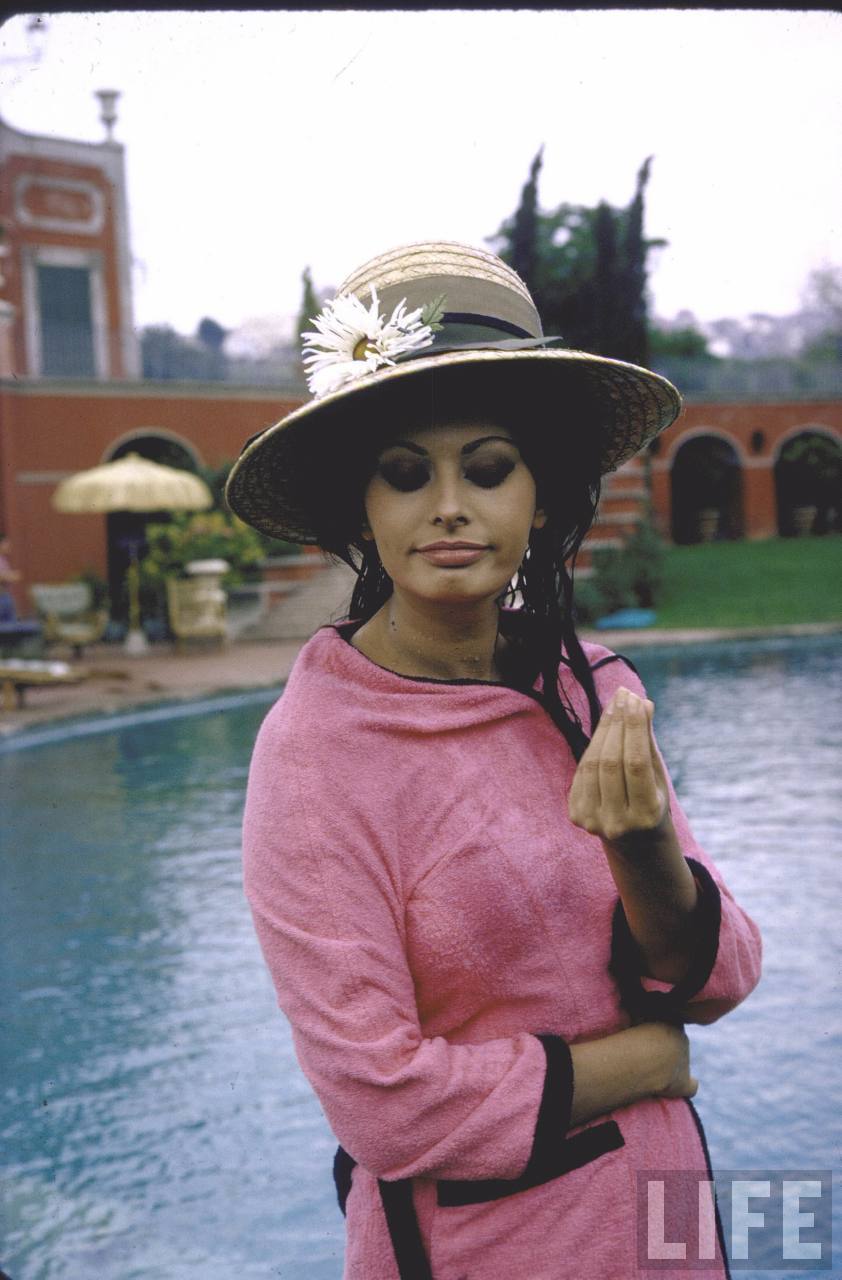 When she was 14, Sophia entered a beauty contest and although she didn't win, she caught the attention of successful film producer Carlo Ponti, who was some 22 years older than her at the time. Charmed by her beauty and intelligence, Ponti took her under his wing and married her seven years later. Sophia was (and still is) known for her sharp wit.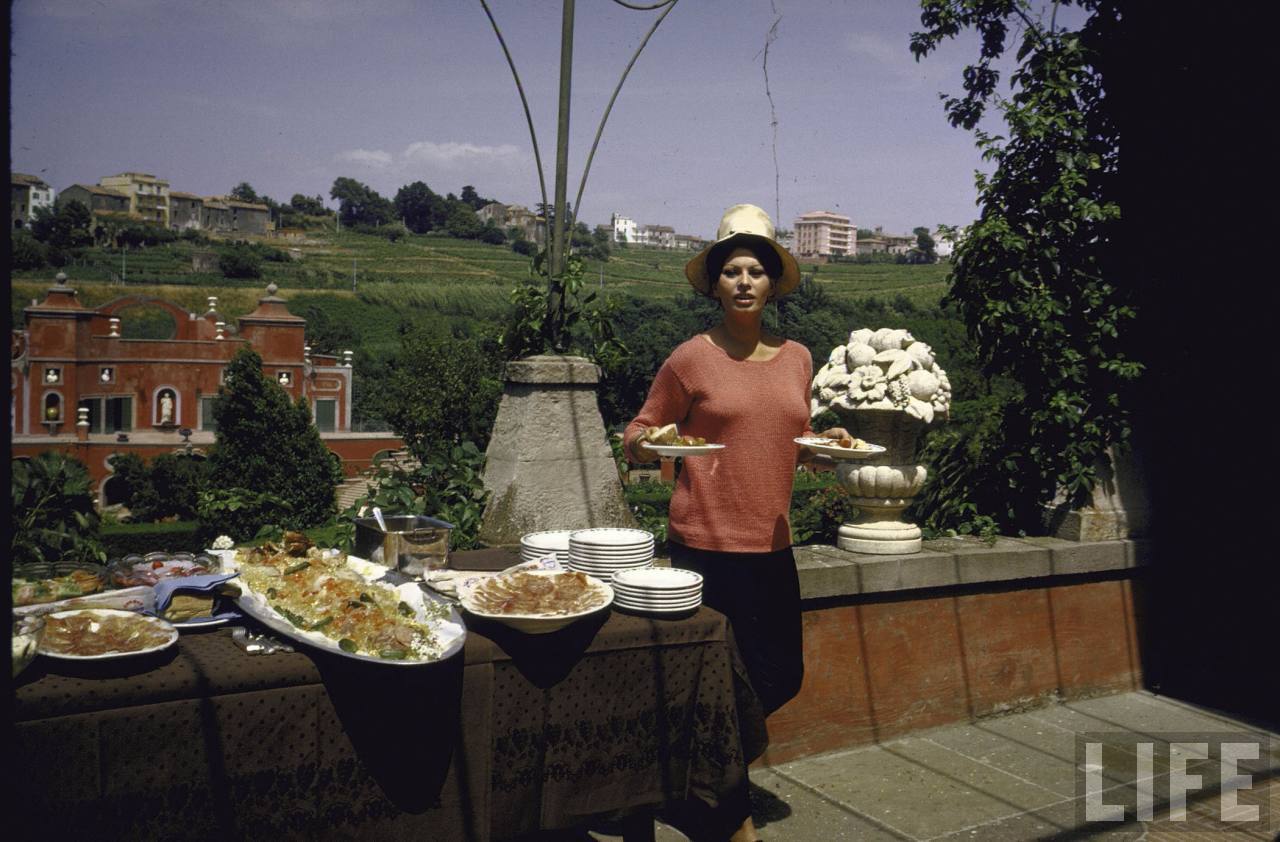 In her early films, she was credited as "Sofia Lazzaro" because it was joked her beauty could raise Lazzarus from the dead. On her voluptuous figure, Loren was most famously quoted, "Everything you see, I owe to spaghetti."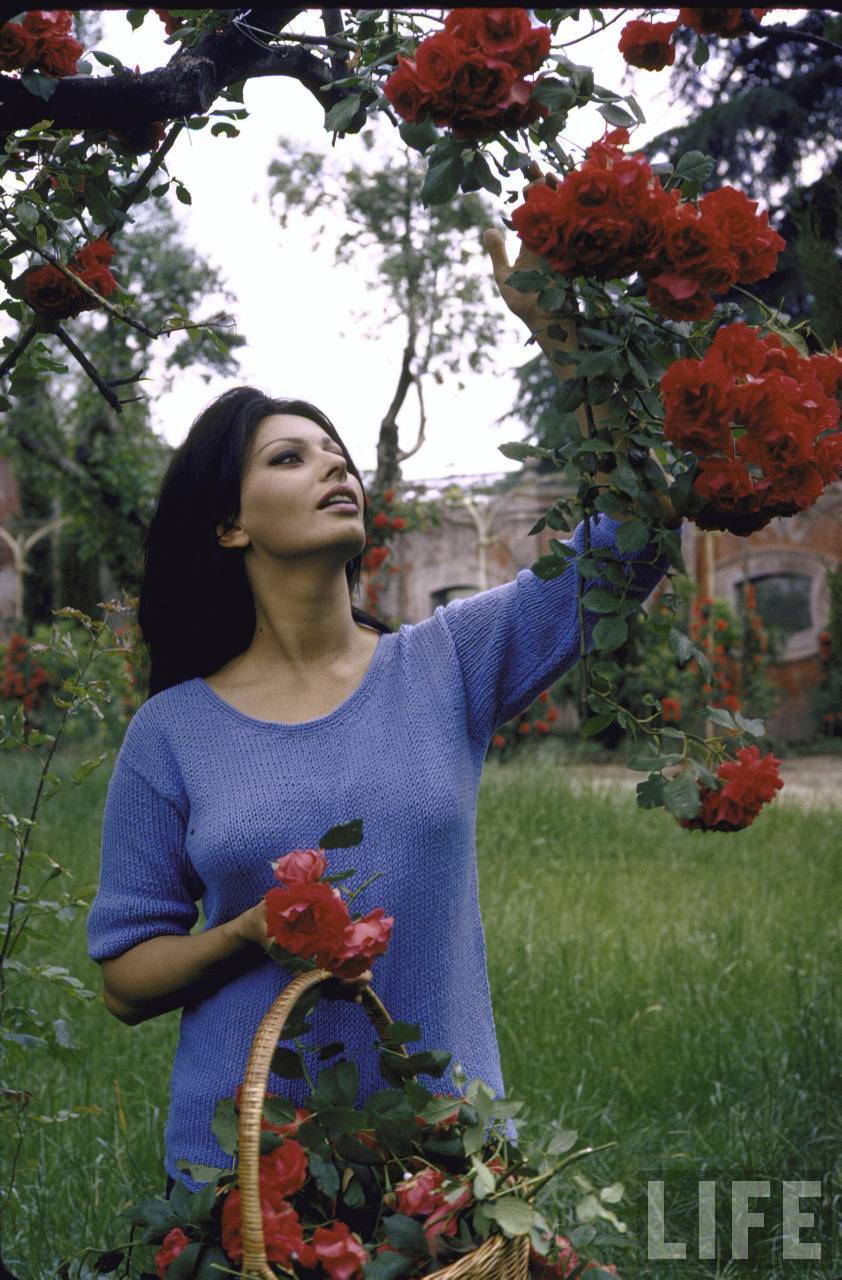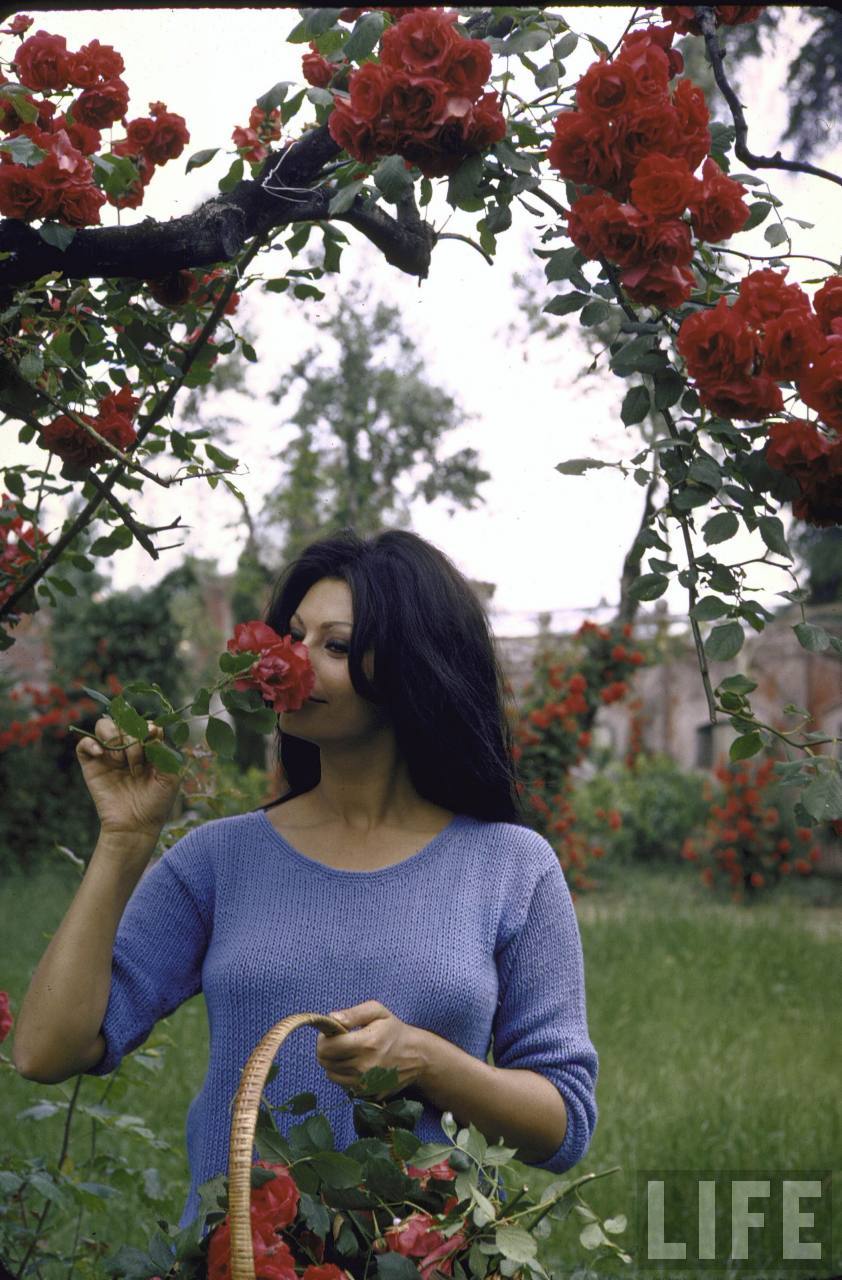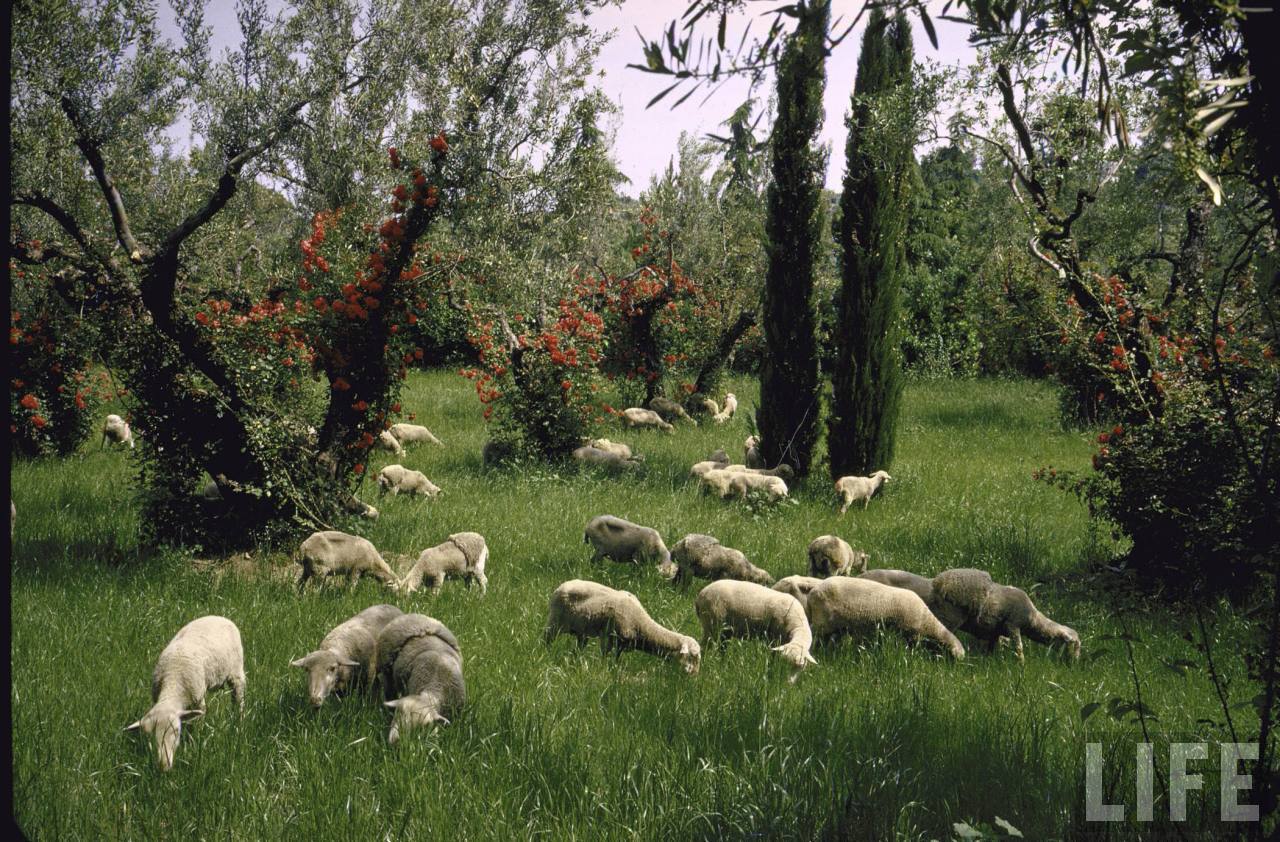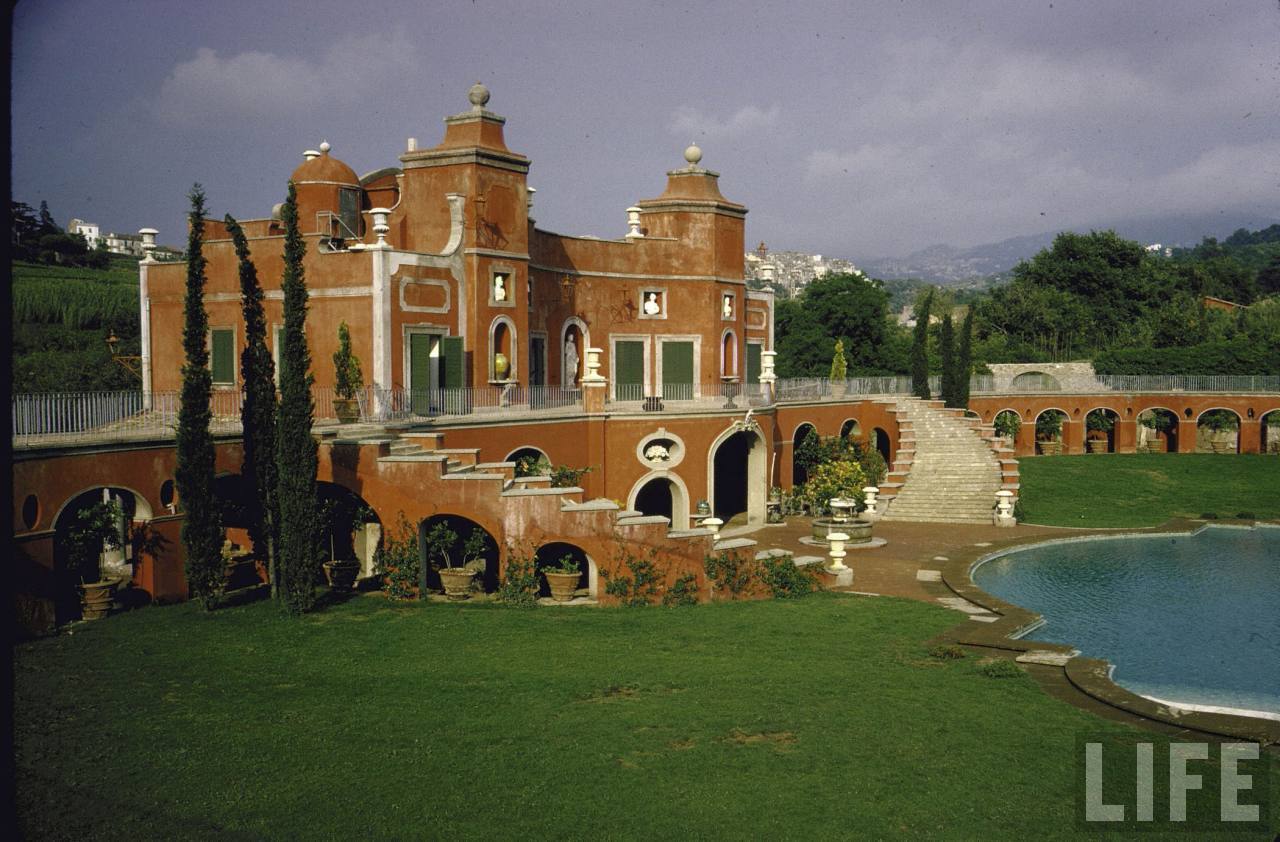 When Ponti and Loren married in 1957, he promised her "the most beautiful house in the world." I think he delivered. The 16th century villa boasted 50 rooms, including a grand guest house and extensive grounds.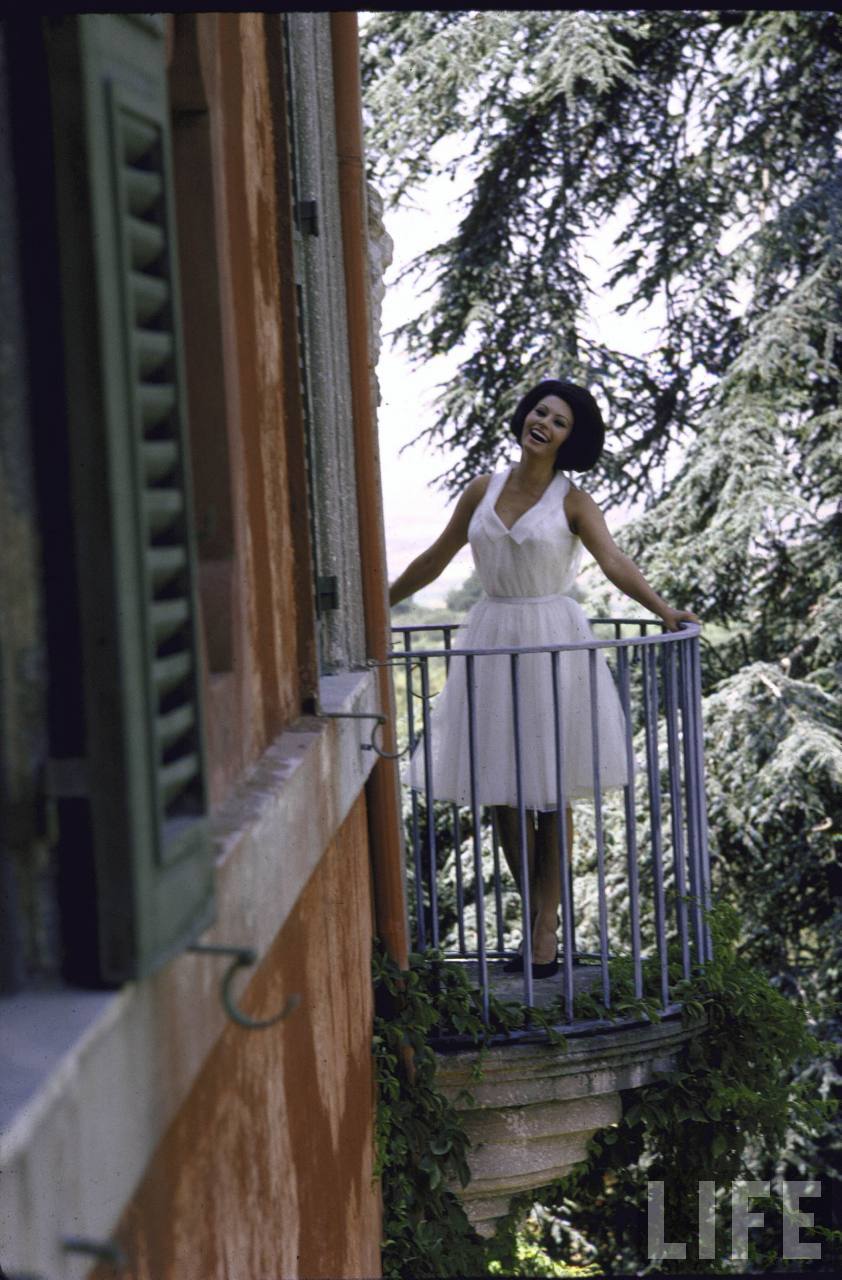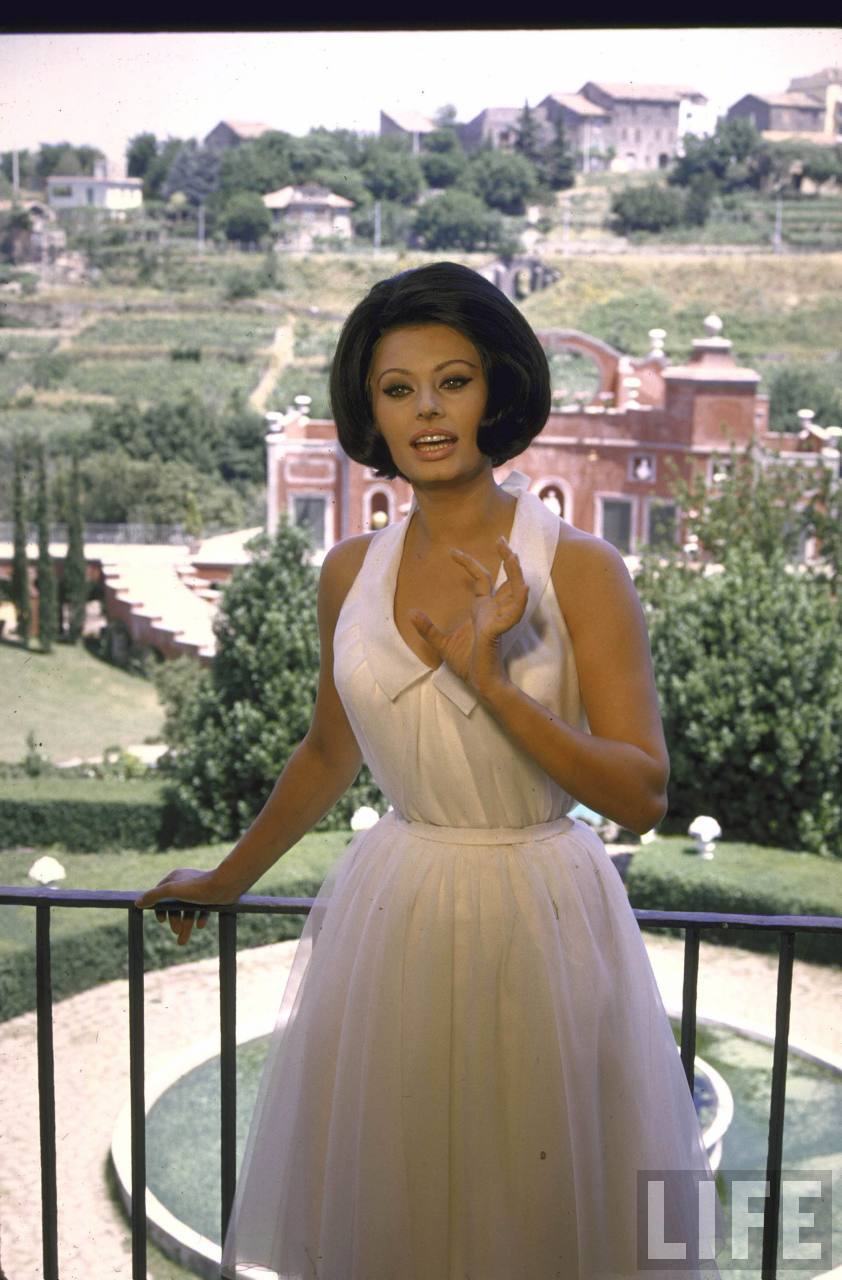 Sophia's husband Carlo Ponti in his office.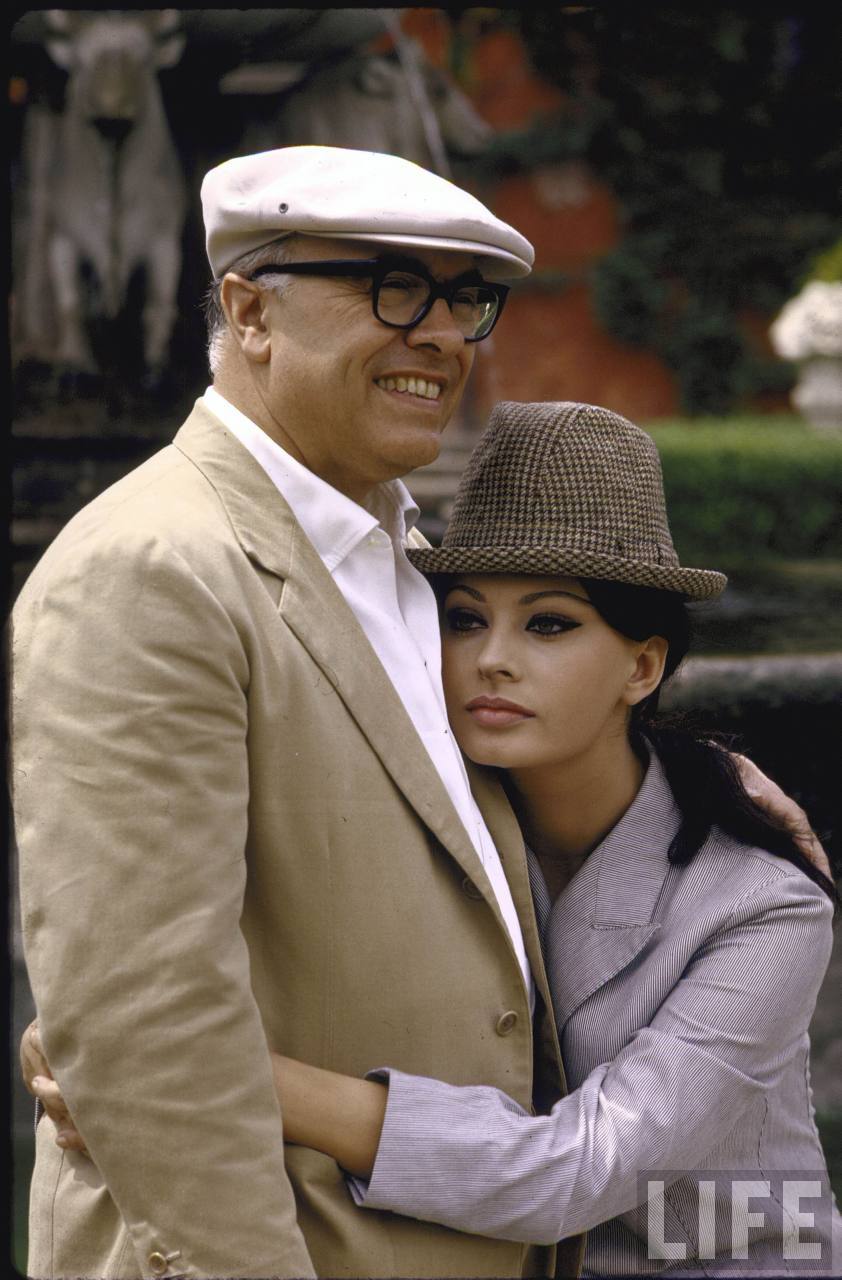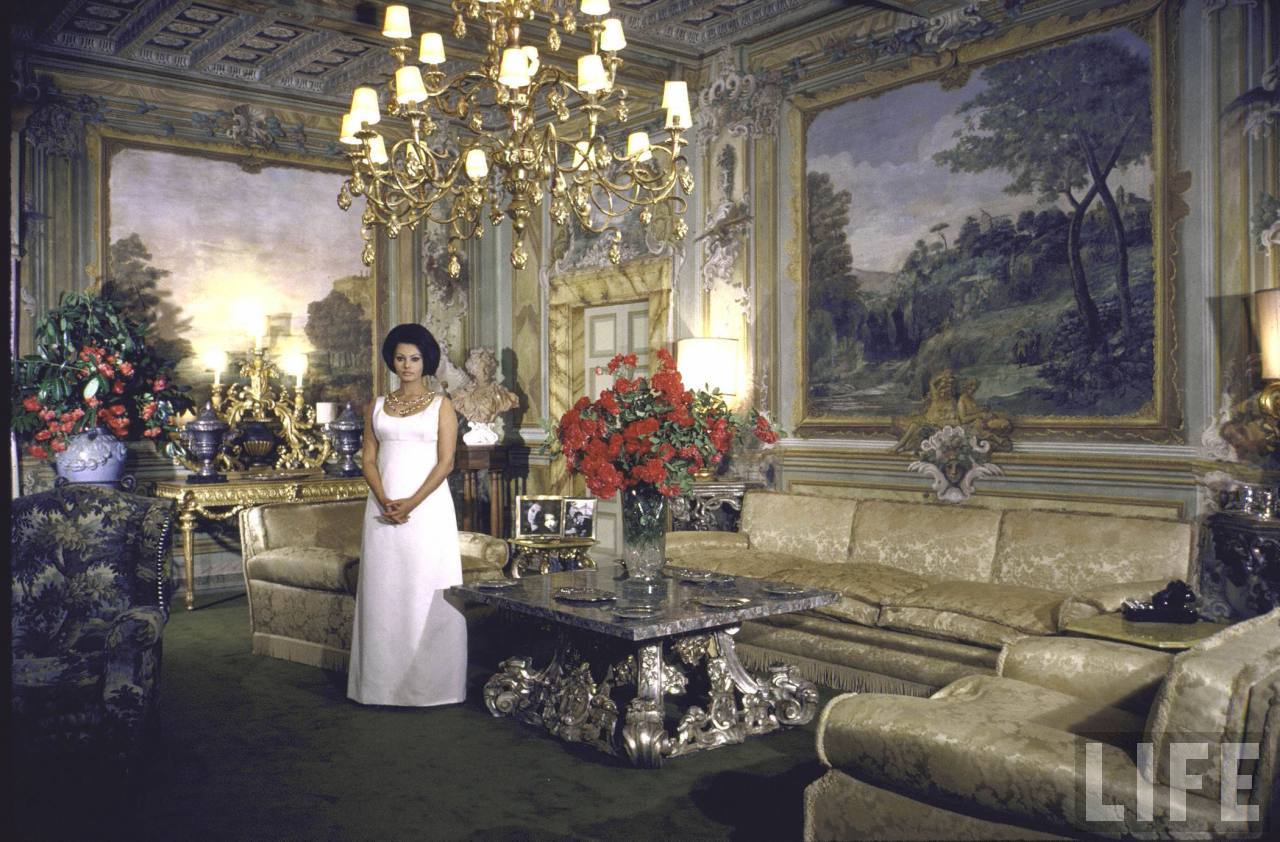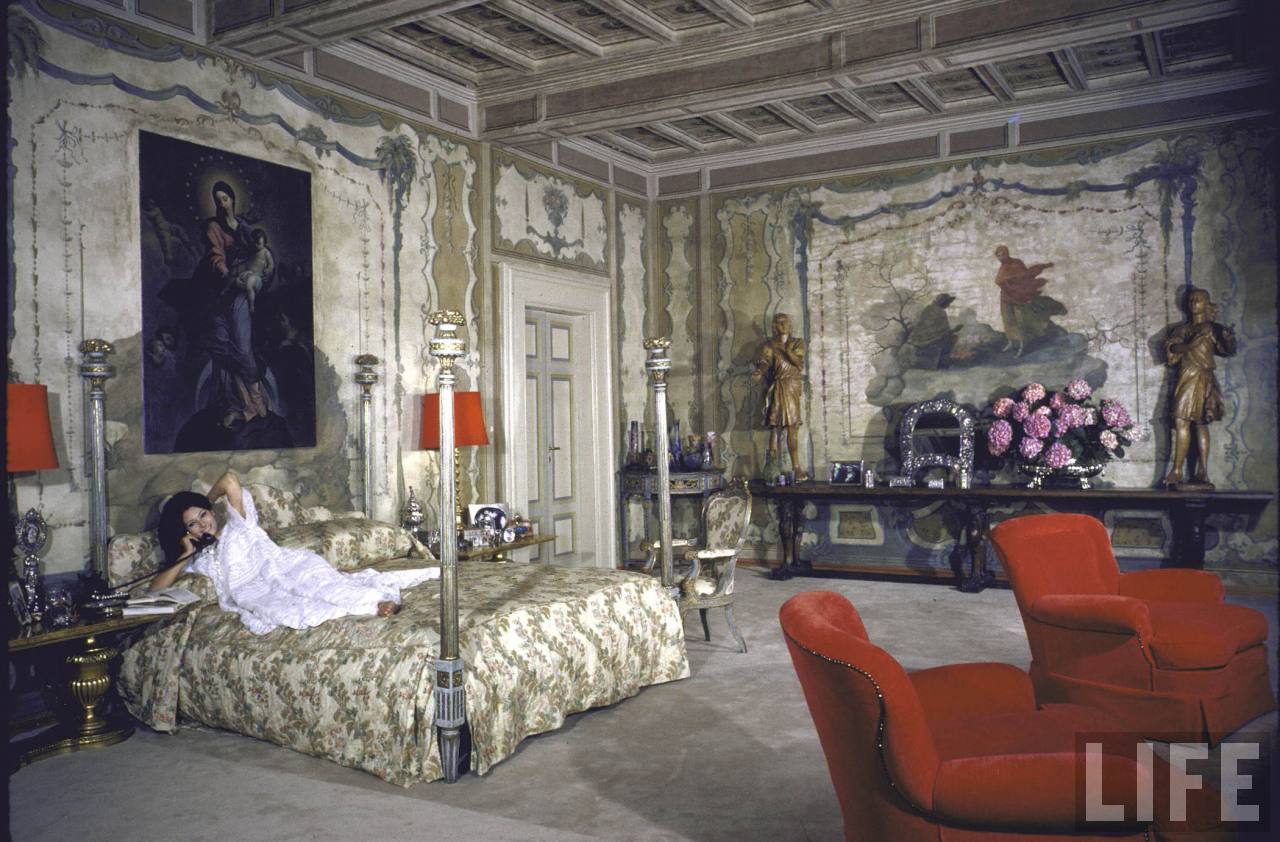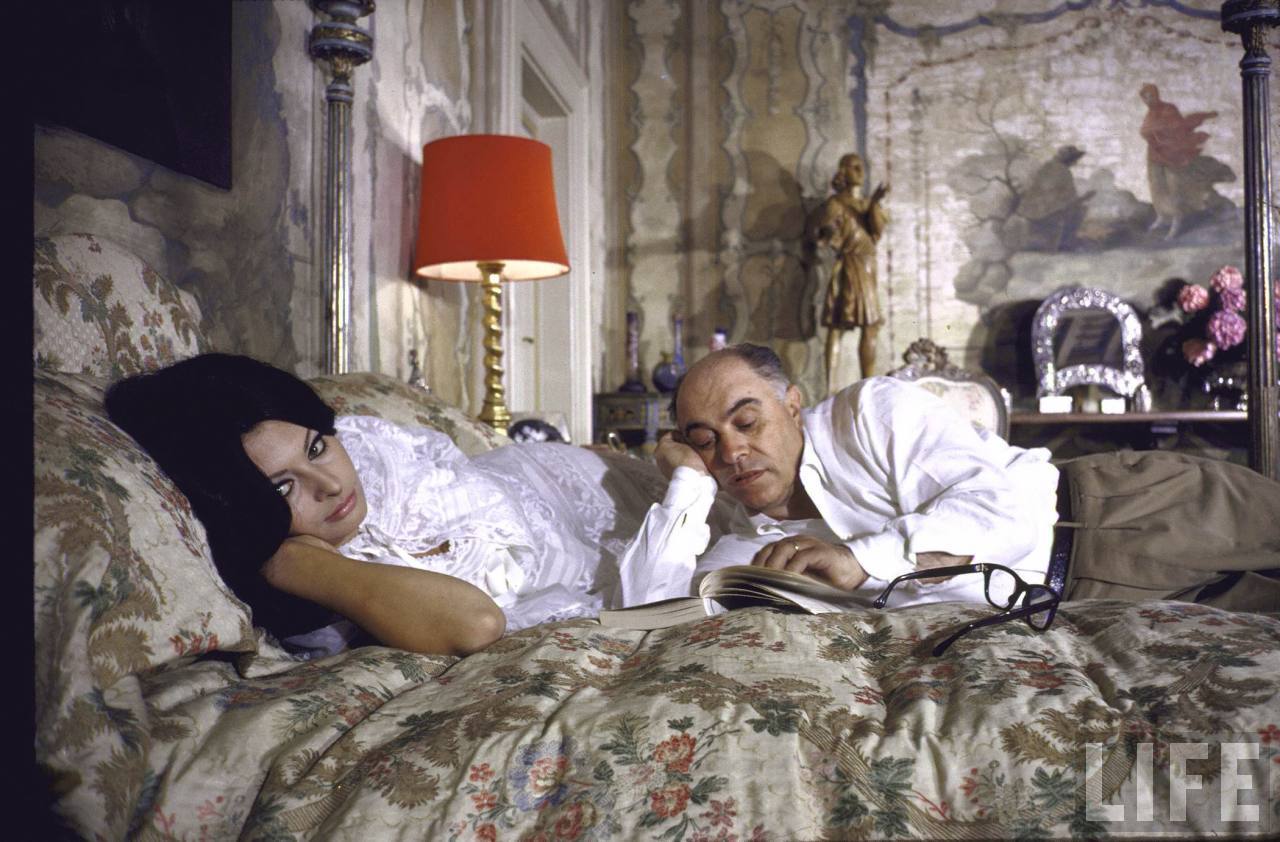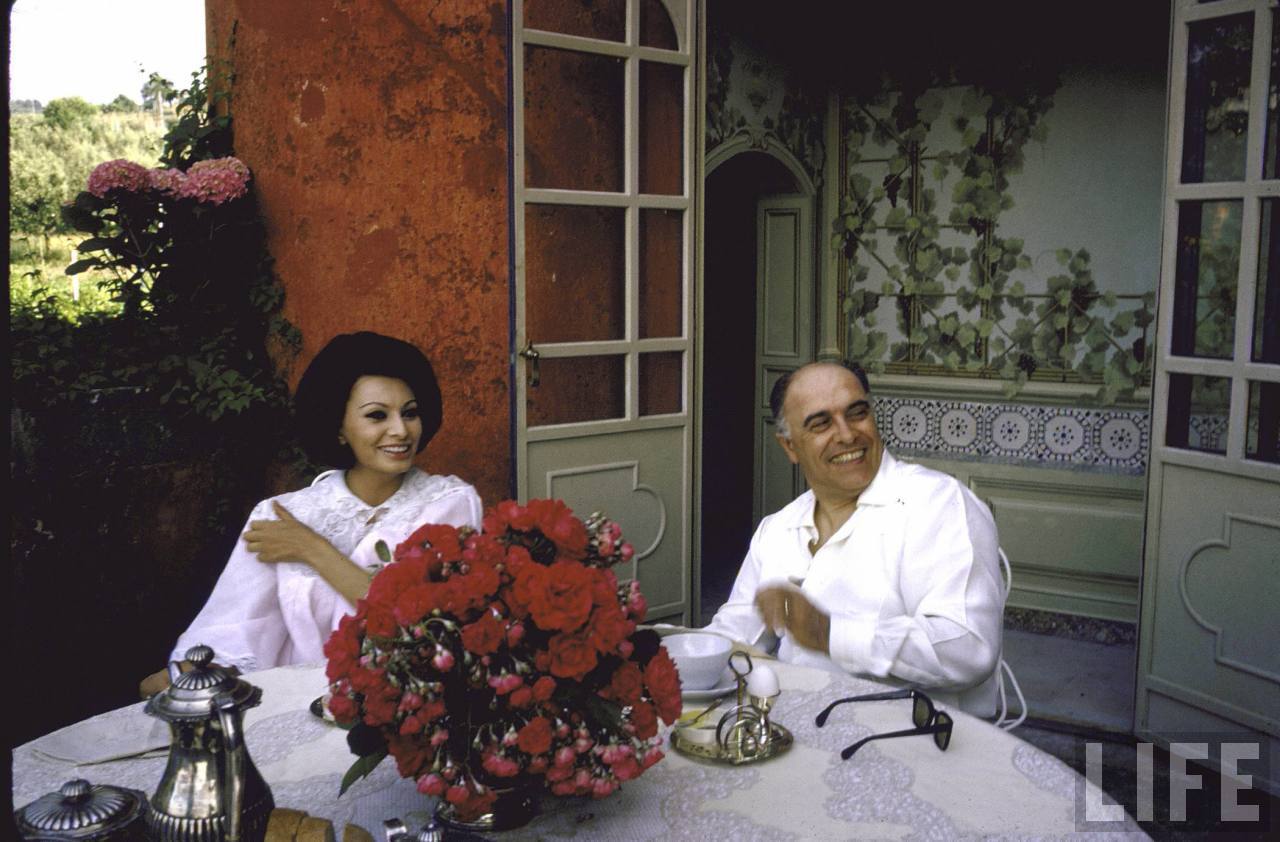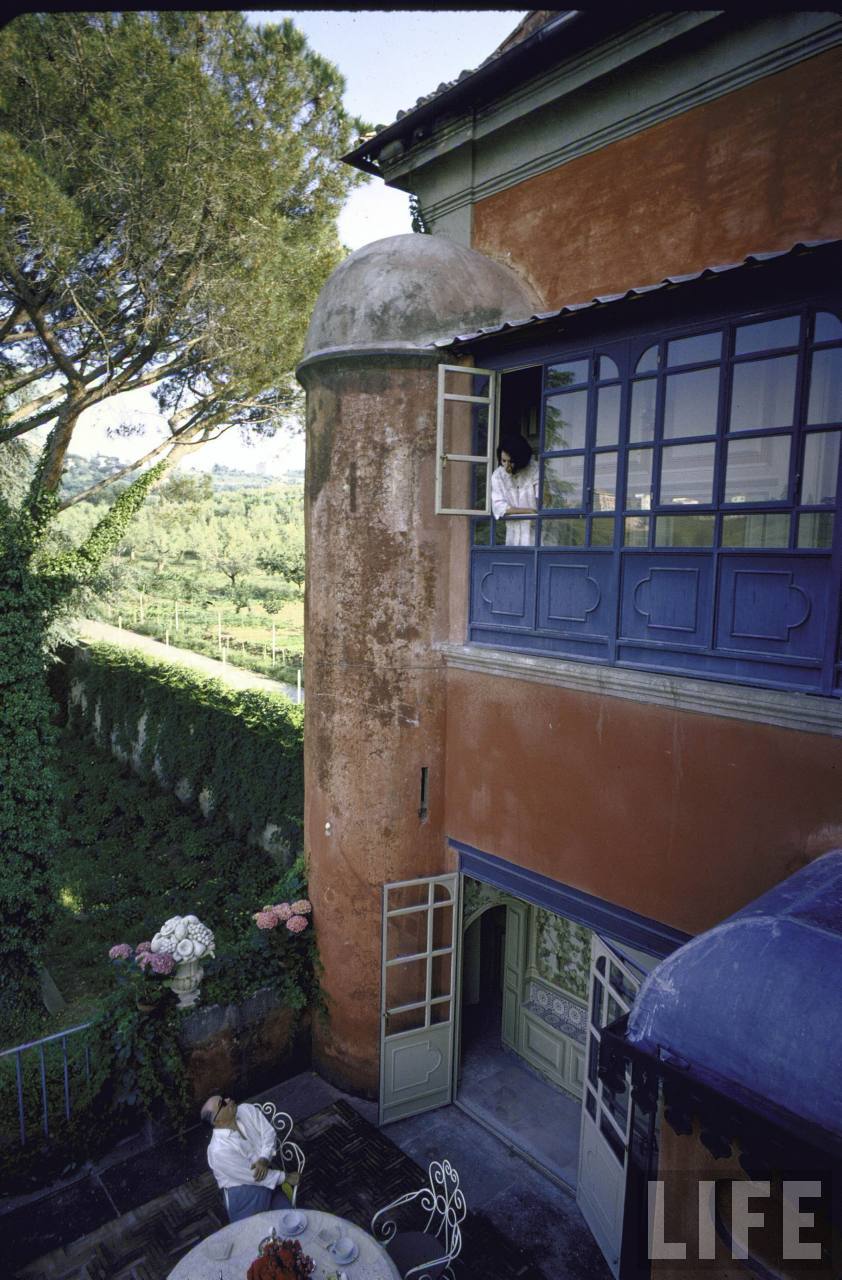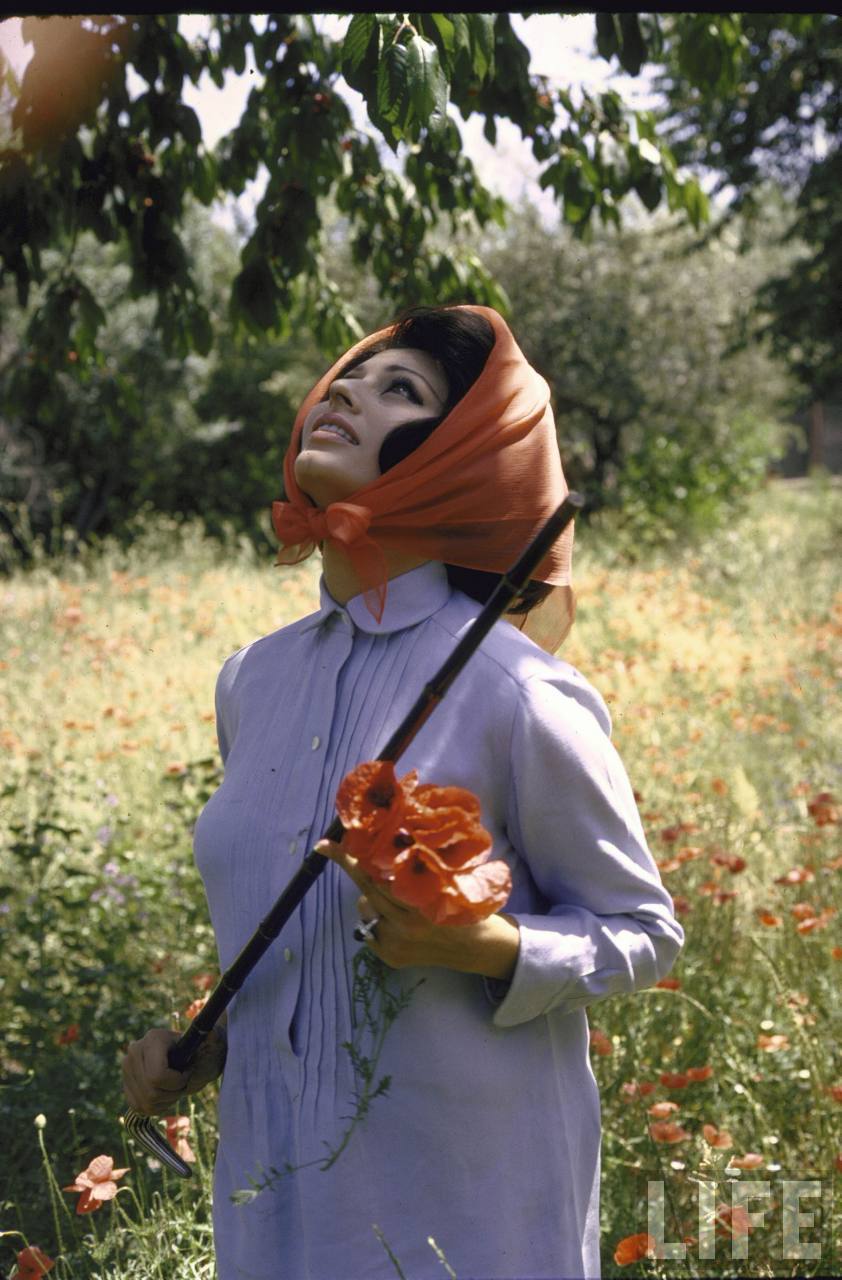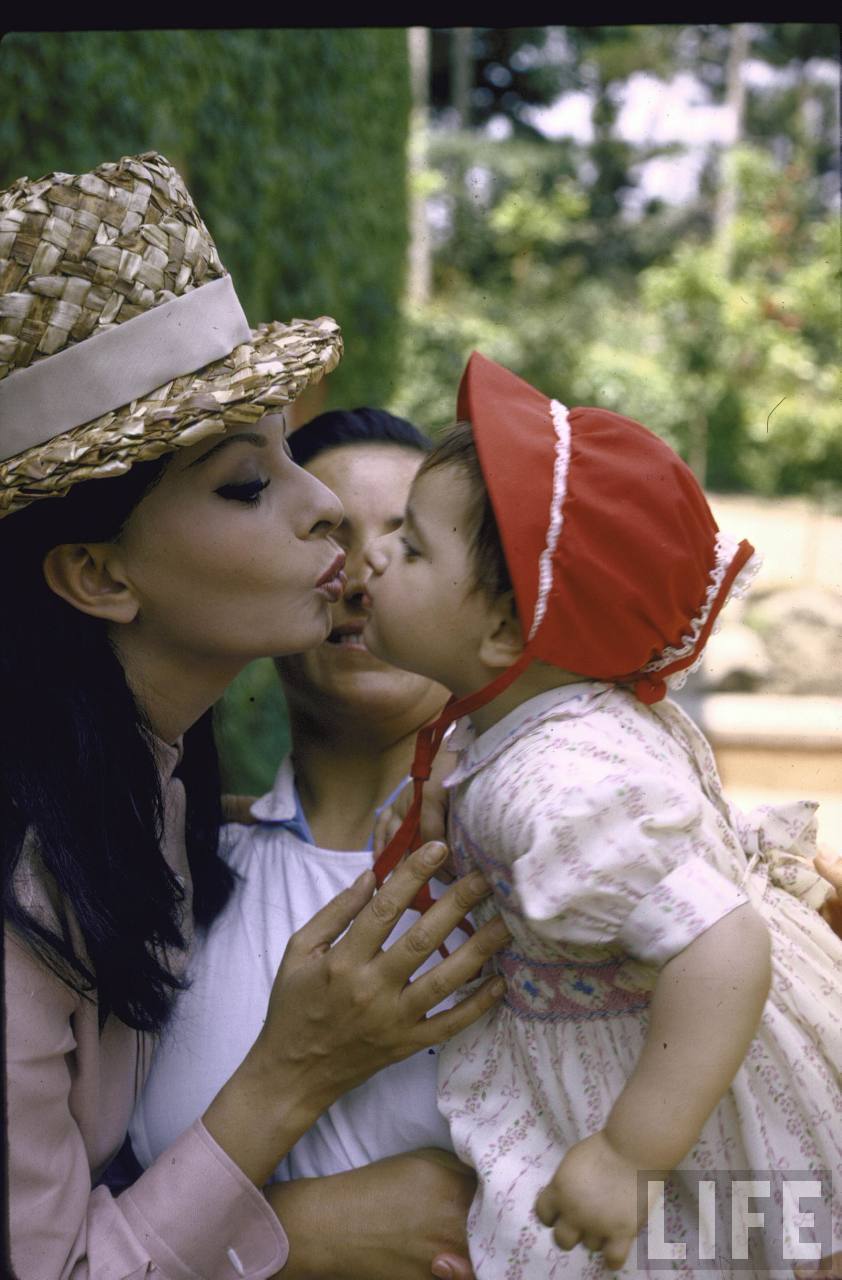 Giving her niece a kiss. Sophia had two sons of her own after suffering from two miscarriages. She was very protective over her children and family.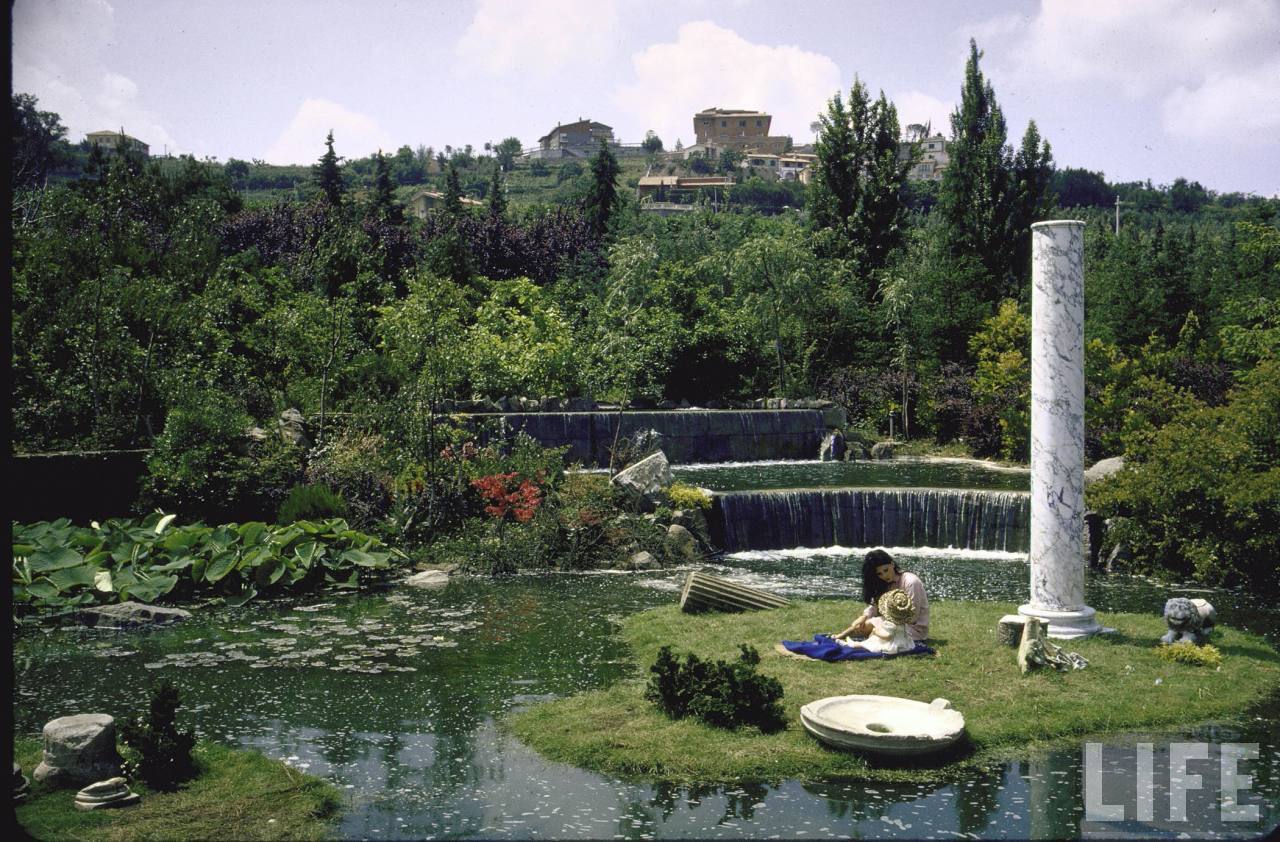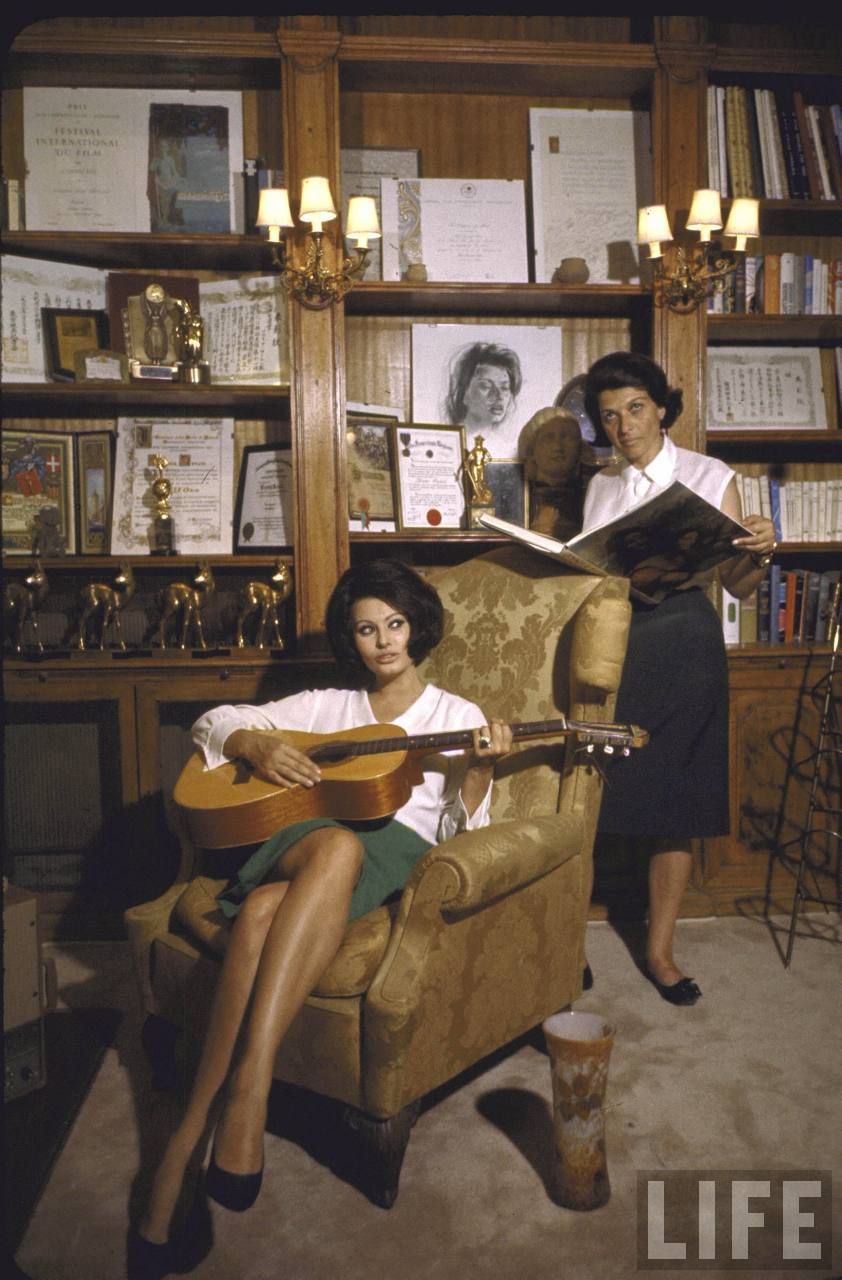 Funnily enough, in 1982 she voluntarily spent nineteen days in jail for tax evasion.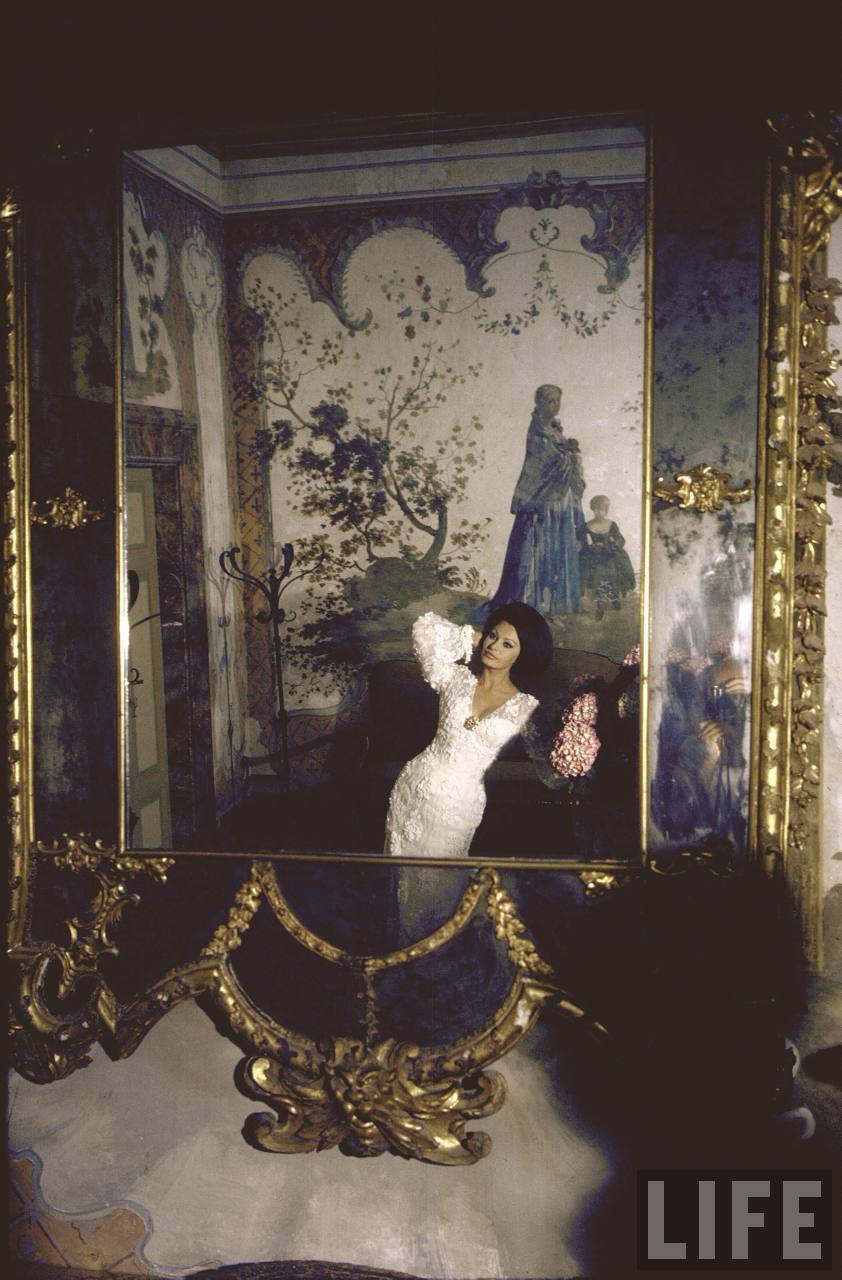 "Showbusiness is what I do, not what I am." – Sophia Loren
Images thanks to the LIFE Archives.