I love looking at before & after shots so I was quite excited to find these photographs from the Parisian archives of streets as they were in the 19th century and how they are today. It's comforting to see how little this city has changed over time…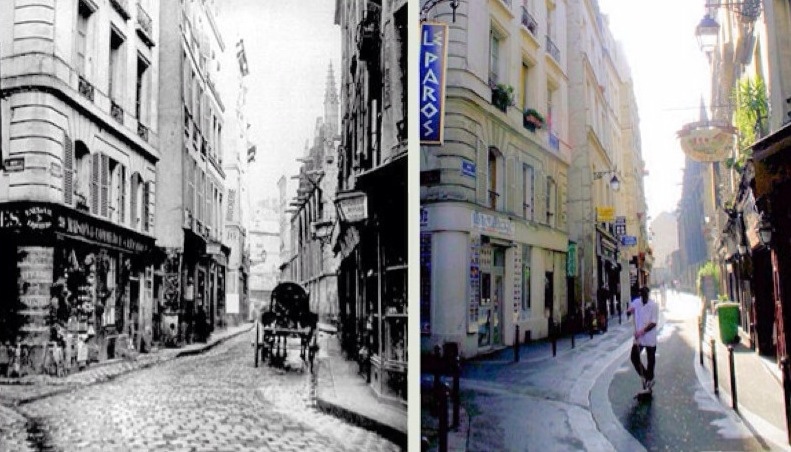 (1850 / 2010) – Rue Saint Séverin was once a burial area for notable Parisians and a mass grave for the poor. In 1474, the first surgical operation in history was performed here on a man condemned to death who had kidney stones. He lived. Today, the Rue Saint Séverin is one of the most lively and bustling streets of the Latin Quarter, most revelers completely unaware of its past and what lies beneath them.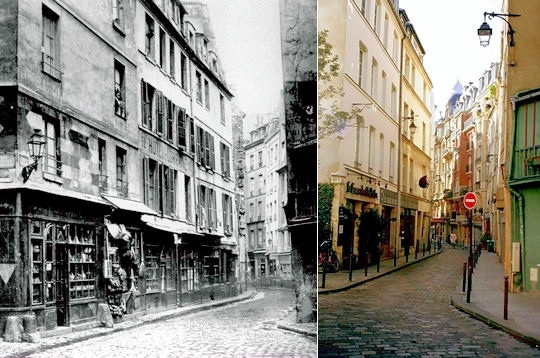 1850/ 2007 – Rue Galande was home to the infamous cabaret clubs of the quartier.
:::
Rue de la Parcheminerie is an old road where papyrus was made. An old production house at number 29 is listed as a historic monument.
:::
;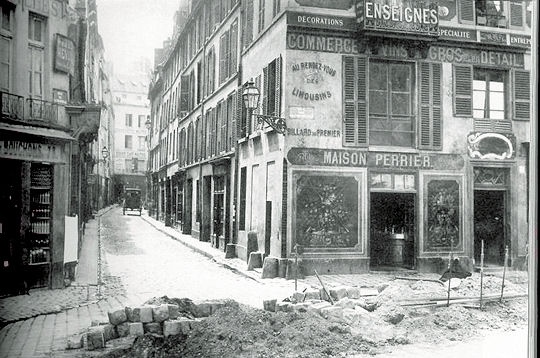 La Rue Maitre Albert which runs from the Seine up to Rue Monge is a quiet side passage that has preserved most of its facades.
:::
;
Up until the 19th century, the medieval hospital, l'Hotel-Dieu stood on the south side of the Notre Dame, blocking most of the cathedral. In 1878 the old building was destroyed and re-built on the north side, giving us a slightly more superior view of the landmark from the river.
:::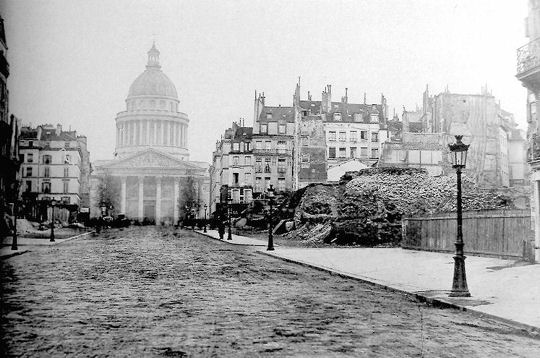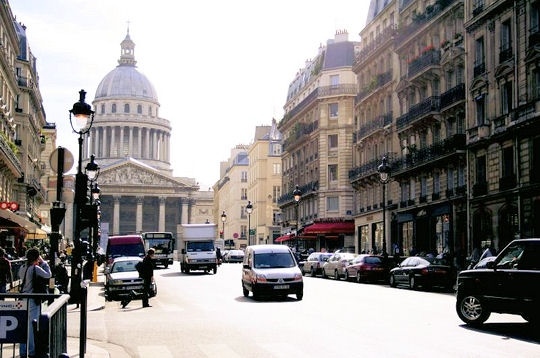 With a view of the Pantheon, Rue Soufflot, named after the architect who built the nearby abbey on Rue Saint-Genevieve.
:::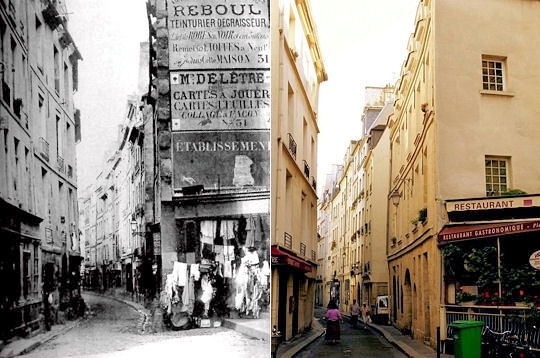 The Rue Bièvre used to in fact be a little river that ran all the way down to the Seine. It was later covered over in its entirety to make place for new houses. Italian poet Danté lived on this street and former French President Francois Mitterand.
:::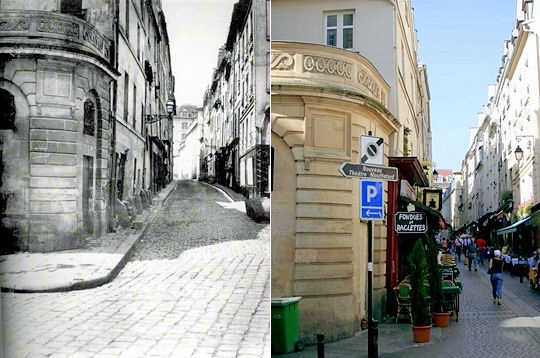 1850 / 2007 – Rue au Pot-de-Fer, mostly unchanged and still resembles a French village.
:::
;
When Rue de Rennes was built, it was originally planned to run all the way to the Seine although this never came to be. However, to this day, the numeration on this road still begins at number 41.
:::
;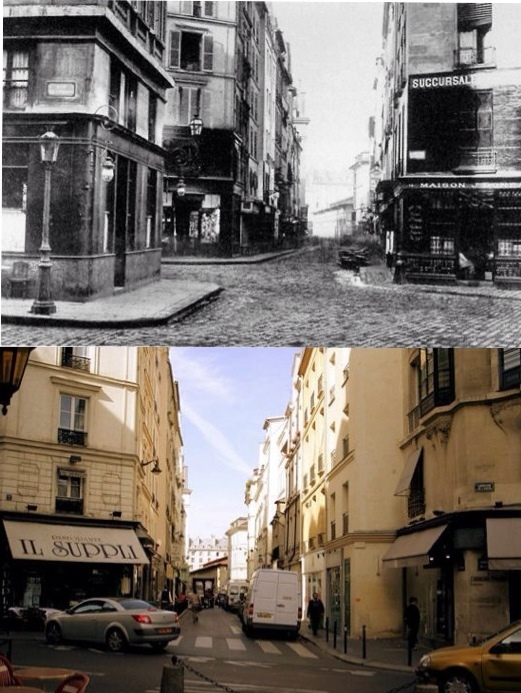 Le Carrefour de l'Odeon: where the infamous figure of the French Revolution, Danton lived. Today, young Parisian night owls enjoy the trendy bars and cafés that surround Danton's statue (not visible in the photo).
:::
;
Rue Princesse is indeed named after a real princess from the maison de Guise, who lived on the street. During the revolution, the street was renamed twice as rue de la Justice and rue Revolutionnaire. No word on whether the Princess of Guise went to the guillotine…
Via here