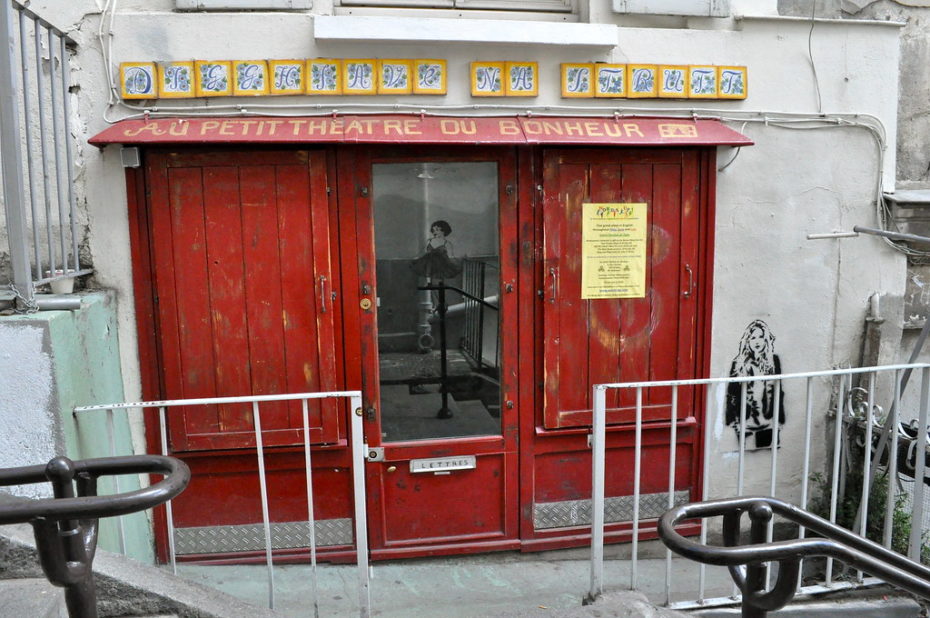 Space is scarce within Paris' péripherique. As the most densely populated city in Europe, residents of the City of Light have learned to be creative with every nook and cranny. Beyond the mind-bogglingly miniature apartments and comically small lifts, there are those who have transformed the unlikeliest of spaces into fully functional cultural spaces, boutiques and curiosities.
Creative Crevices…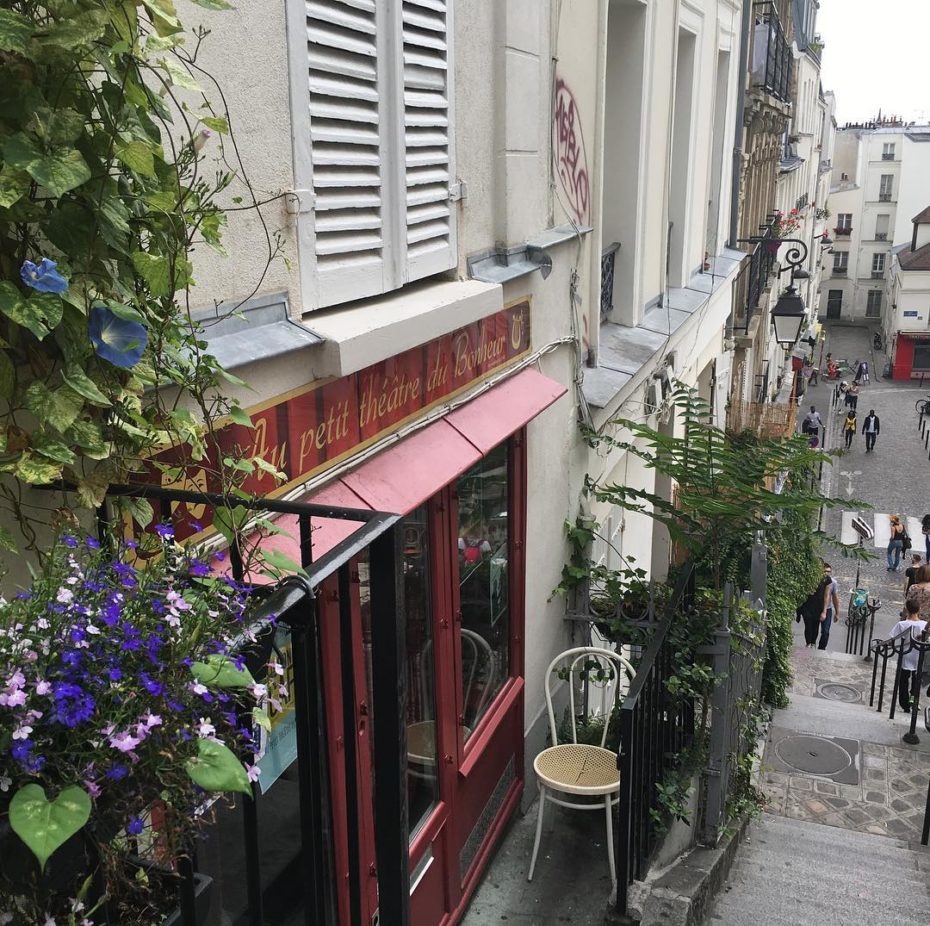 The Littlest Paris Theatre
Just when you thought Montmartre's winding backstreets couldn't contain any more secrets, we present to you Au Petit Théâtre du Bonheur. Set halfway up a winding staircase leading from rue Trois Frères to the back of the Sacre-Coeur, this artistic institution is not only a great excuse to pause for breath on your way up, but an excellent example of doing a lot with a little.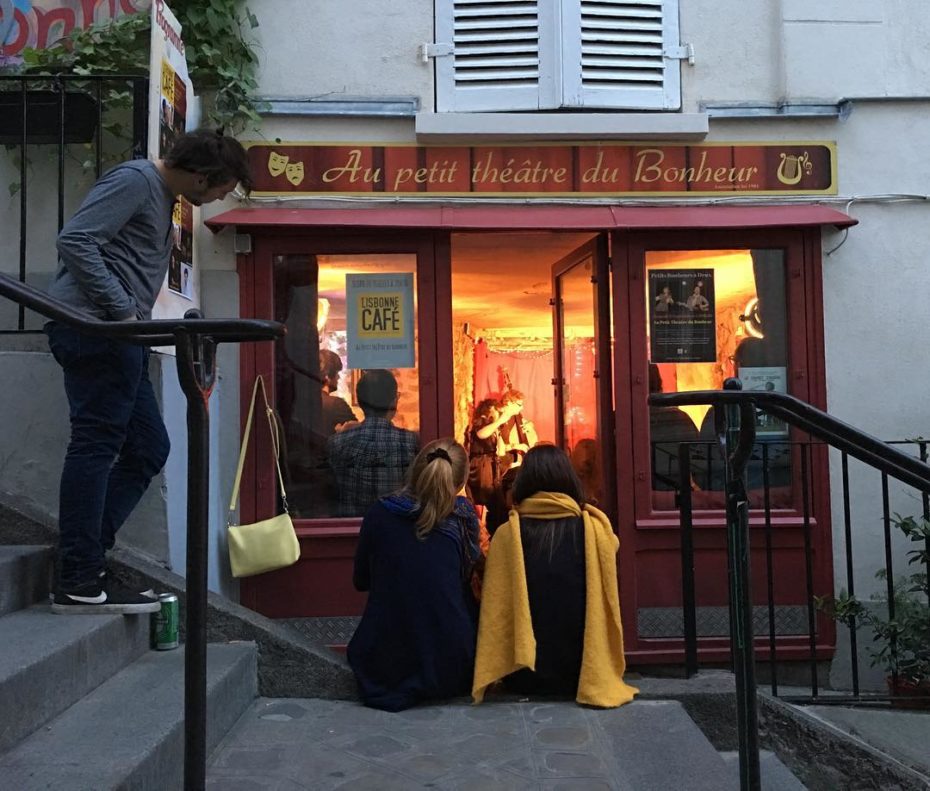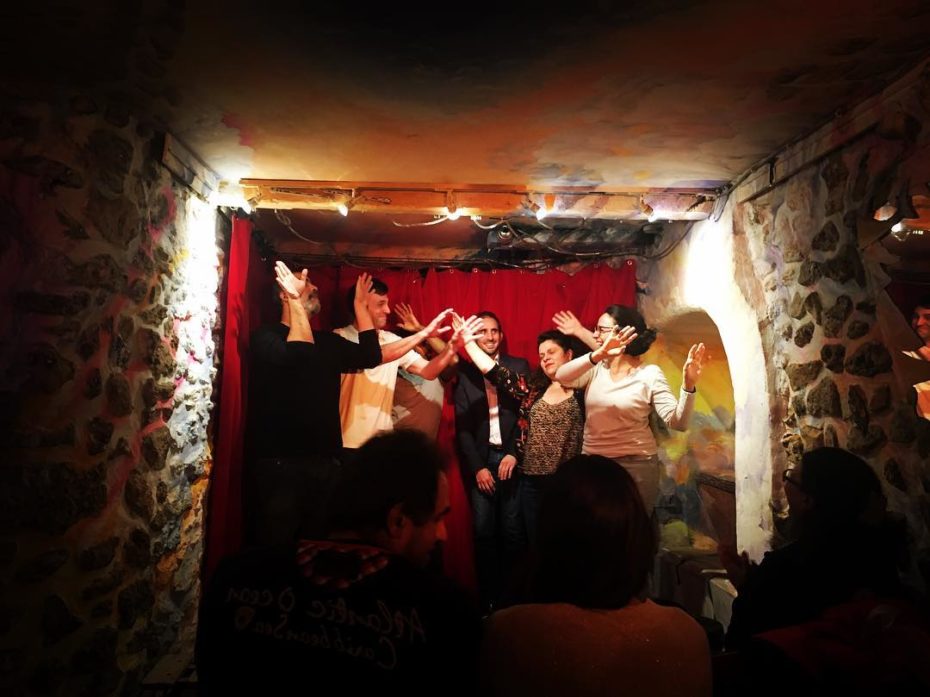 Through the threshold, you're transported into a colourful creative space fit for around 20 spectators and – at a push – three performers on the soapbox-sized stage. Cram in to literally rub shoulders with locals and watch theatre, music and comedy events. (6 Rue Drevet, 75018 Paris)
The Art Gallery tucked under the Railway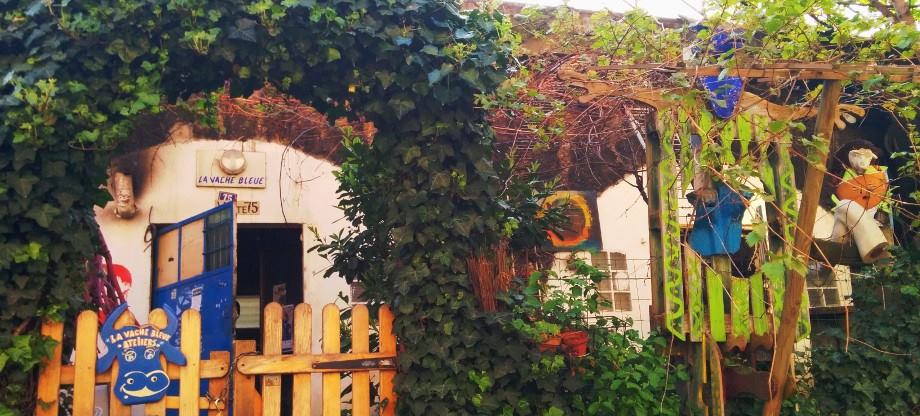 La Vache Bleue has been neatly nestled beneath the arches of the Petite Ceinture abandoned railway since 1993. Ivy, trees, hedges and all sorts of plant life appear to burst out from beneath the former train tracks.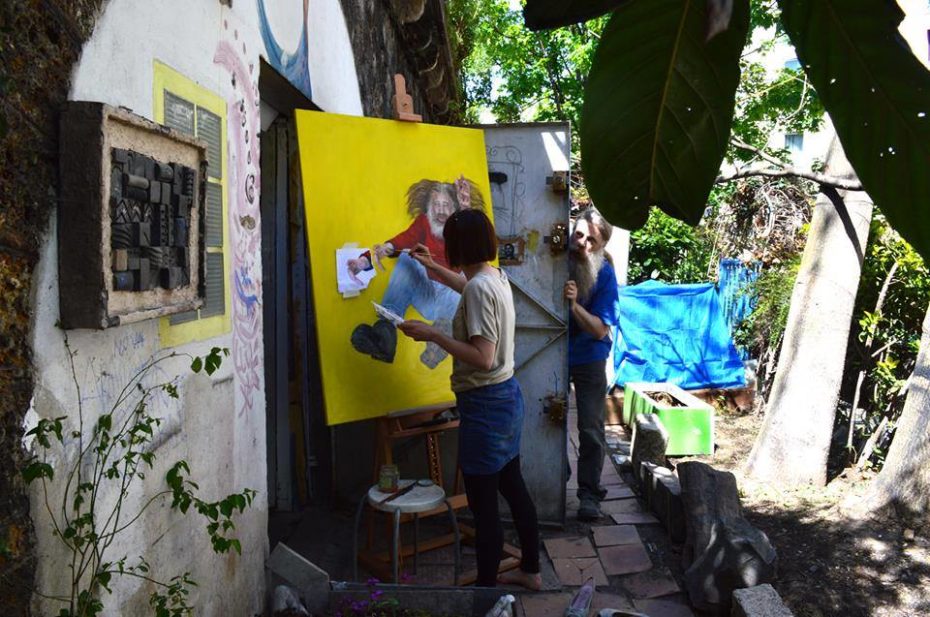 Were it not for the bright blue gate and palate-board statue guarding it, you might easily overlook this art gallery's very existence. Comprising two arches side-by-side, the creative crevice serves predominantly as an art studio and gallery.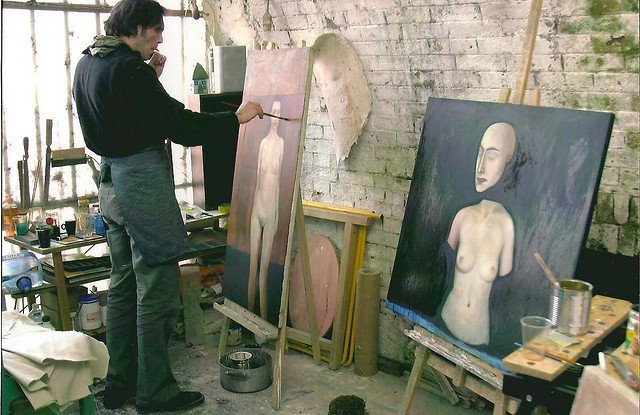 Throughout the year, a steady programme of performances offers public events, with the aim of making the arts accessible to all.
The Tiny Bookshop of Tiny Books!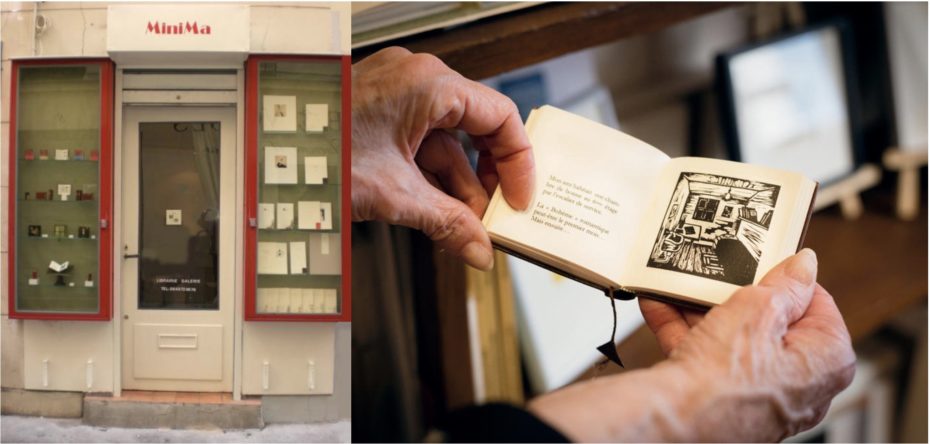 One of the smallest backstreets of Saint Germain is home to one of the city's smallest bookshops – and the smallest books, too! Librairie MiniMa is a one-of- a-kind 5m2 boutique in Paris that specialises in the peculiar niche of miniature books. For any decades, this plot has been a literary hub, where you could pick up everything from scientific texts to newspapers, depending on which decade you arrived in. It wasn't until 2012, when artists Catherine and Kimihito Okuyama took on the lease, that the tiny theme was taken to its next logical conclusion. To further reinforce the idea, the name comes from the Japanese word "ma", which relates to the concept of space itself. The books on display barely exceed 7cm, and many of them are beautifully hand-made by the owners themselves in their studio in the suburbs. Don't be duped by the pixie-like proportions: contained within each diddy dust jacket is the full text of your selected title. For serious bookworms, magnifying glasses are advised. Perhaps even two.
A Whimsical little Treasure Chest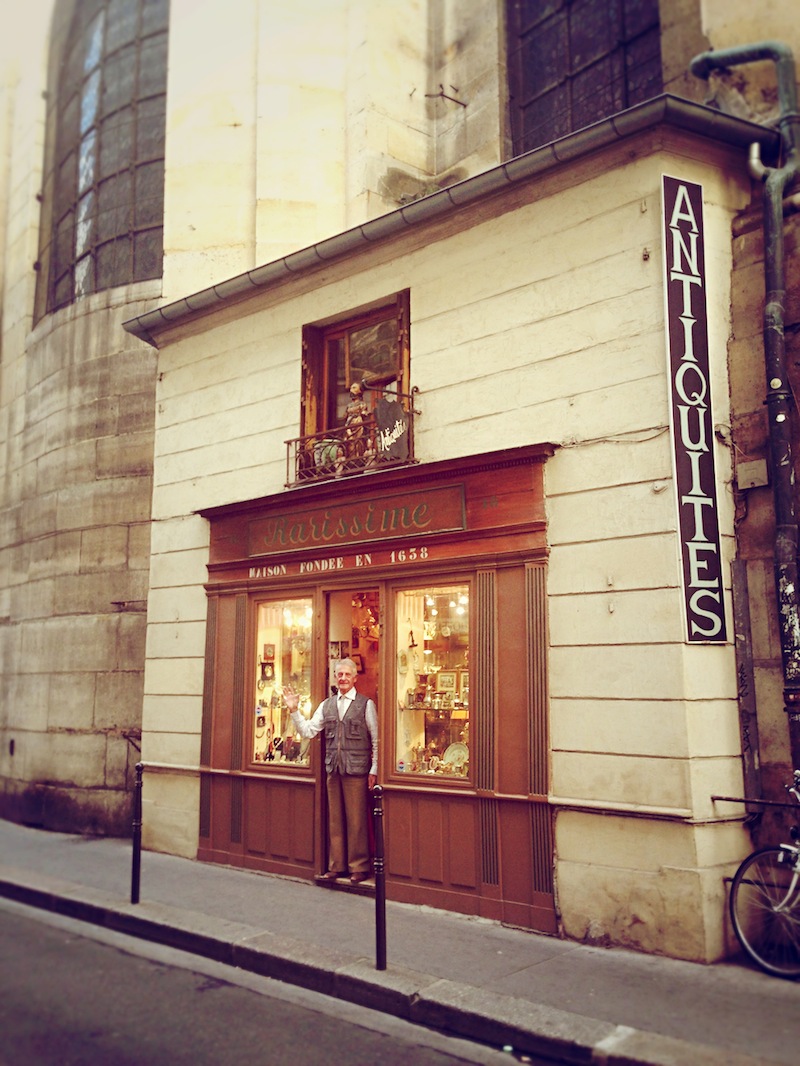 Not so long ago, there was a kind old man named Roger who ran a tiny antiques shop stuck to the side of a church in the heart Paris' most luxurious shopping district (read the full story here). He had a curious collection of trinkets for sale and even more curious was the fact that he also sold fresh eggs, brought in daily from his farm outside the city. When we heard Roger had retired, we were sure his little shop would be overtaken by a soulless luxury boutique. But thankfully, the new occupant is just as whimsical as the last.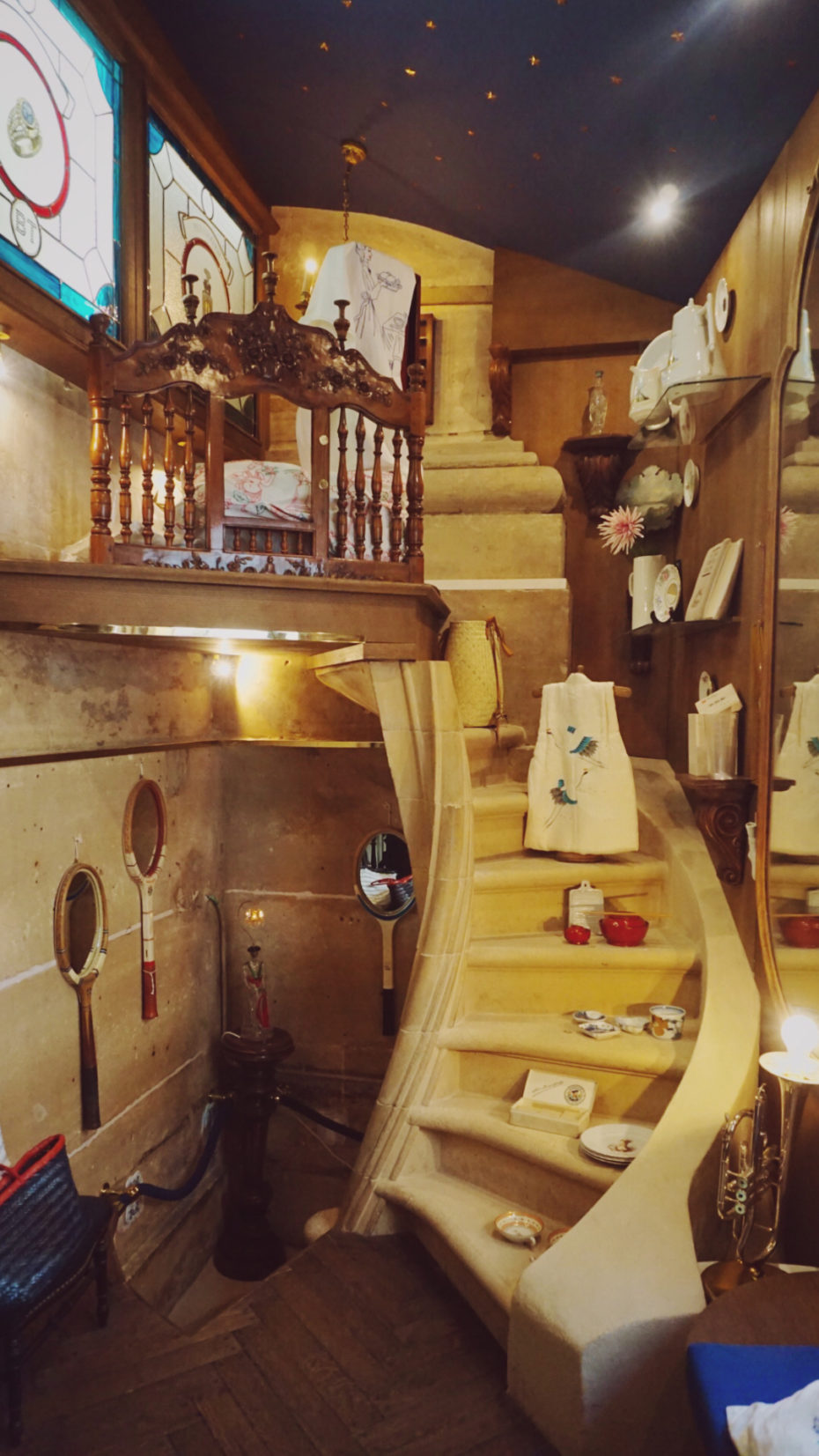 Having kept the shop exactly as they found it, the talented French and Japanese duo behind Brigitte Tanaka have filled this unique shop with delightfully curated vintage pieces and upcycled antiques, unique jewellery and charming homewares. Seek out the boutique next to the Église Saint Roch, one of the most beautiful churches in Paris where all the fancy Parisian dames du quartier still congregate on Sundays in their best vintage Chanel suits ­– no doubt sporting a Brigitte Tanaka brooch to complete the look. (18 rue Saint-Roch, 1ème, +33 1 42 96 30 49; Mon-Sat 11am-2pm & 3pm-7pm; Brigittetanaka.com)
Dinky Dining Spots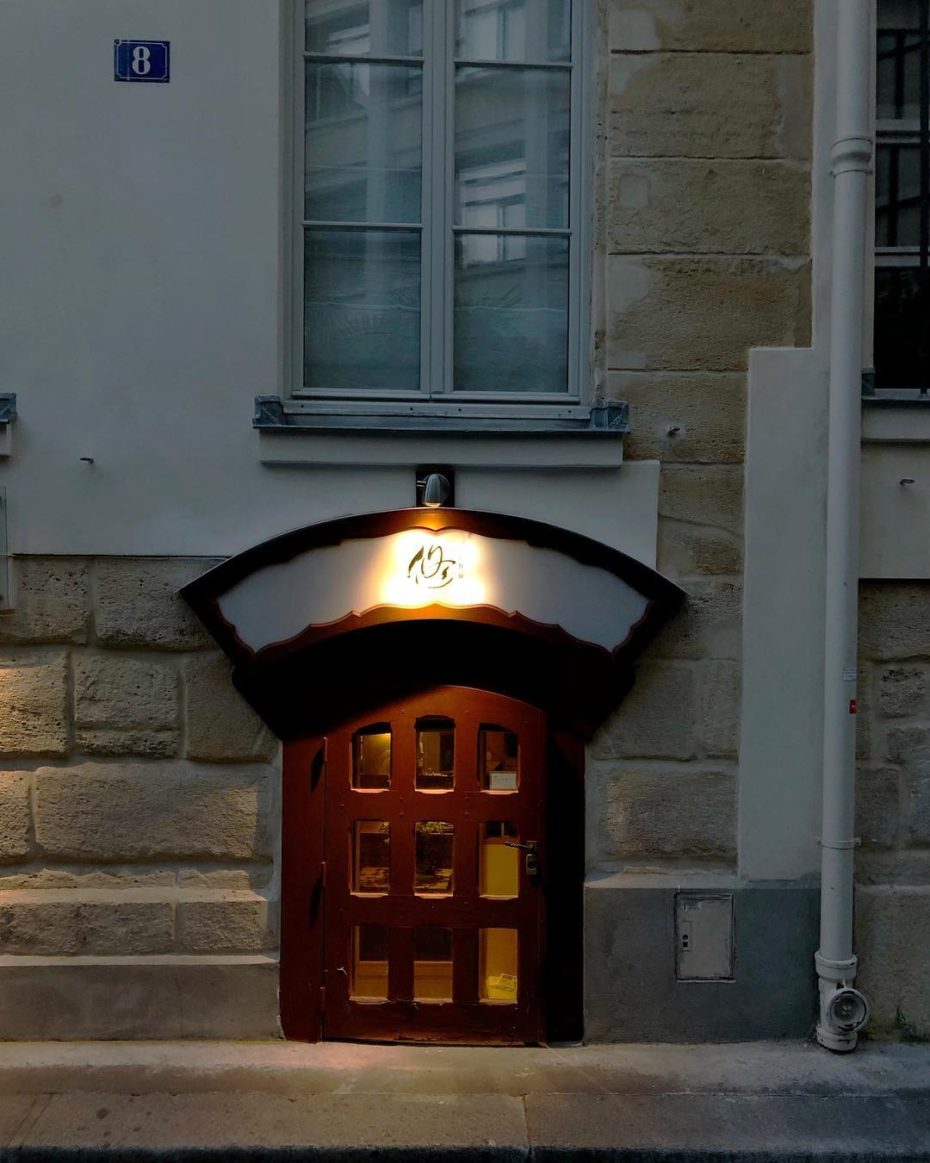 The Little-Known Red Door Restaurant
This petite portal in Saint Germain could easily be overlooked – which is not ideal if you have dinner reservations at Shu. Set in a 17th-century cellar, diners at this modern Japanese restaurant begin their meal by stooping down through the one-metre-tall wooden door, which takes them down a staircase into the dining area.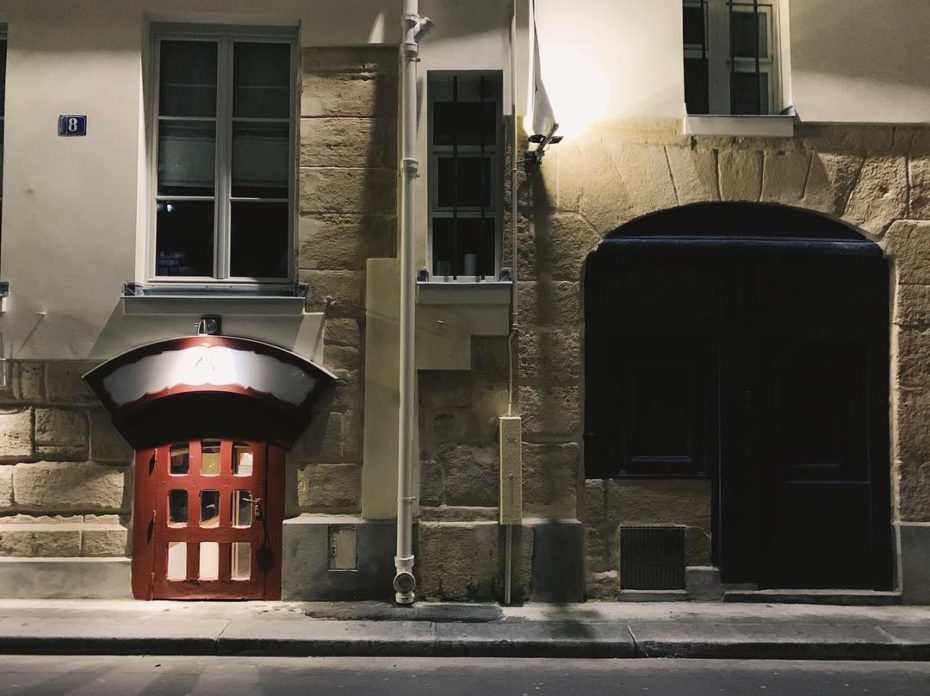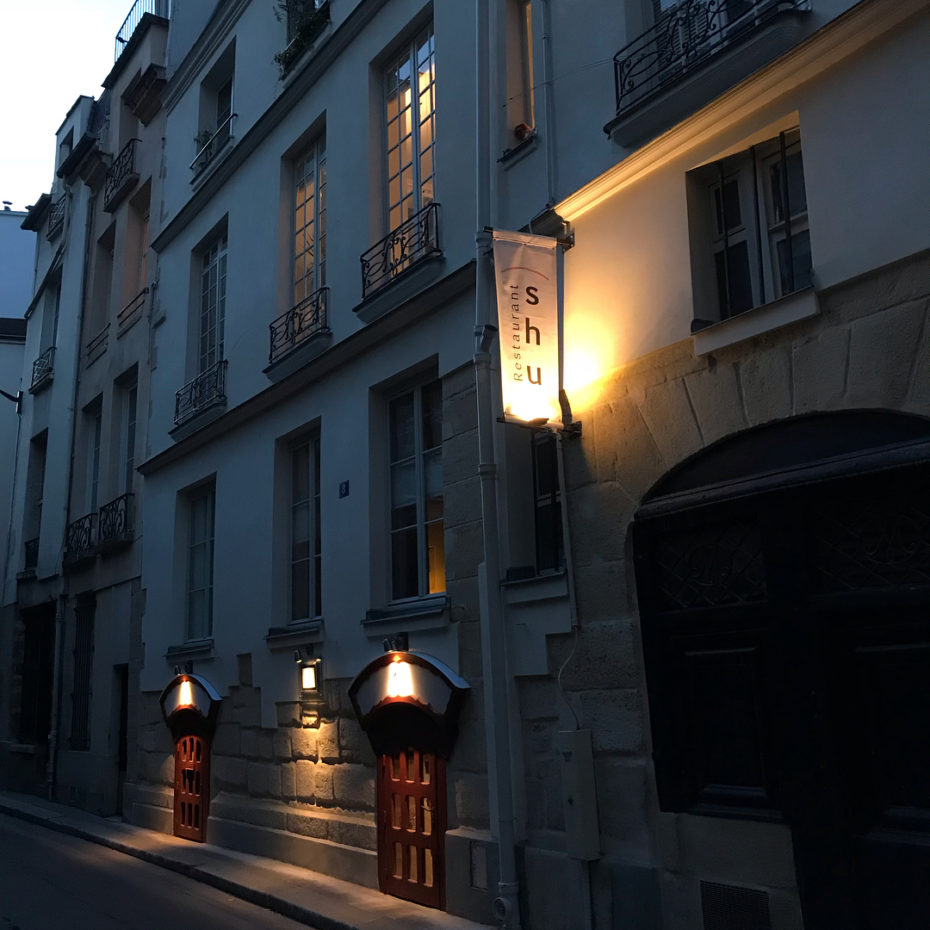 A Little Horseshoe Bar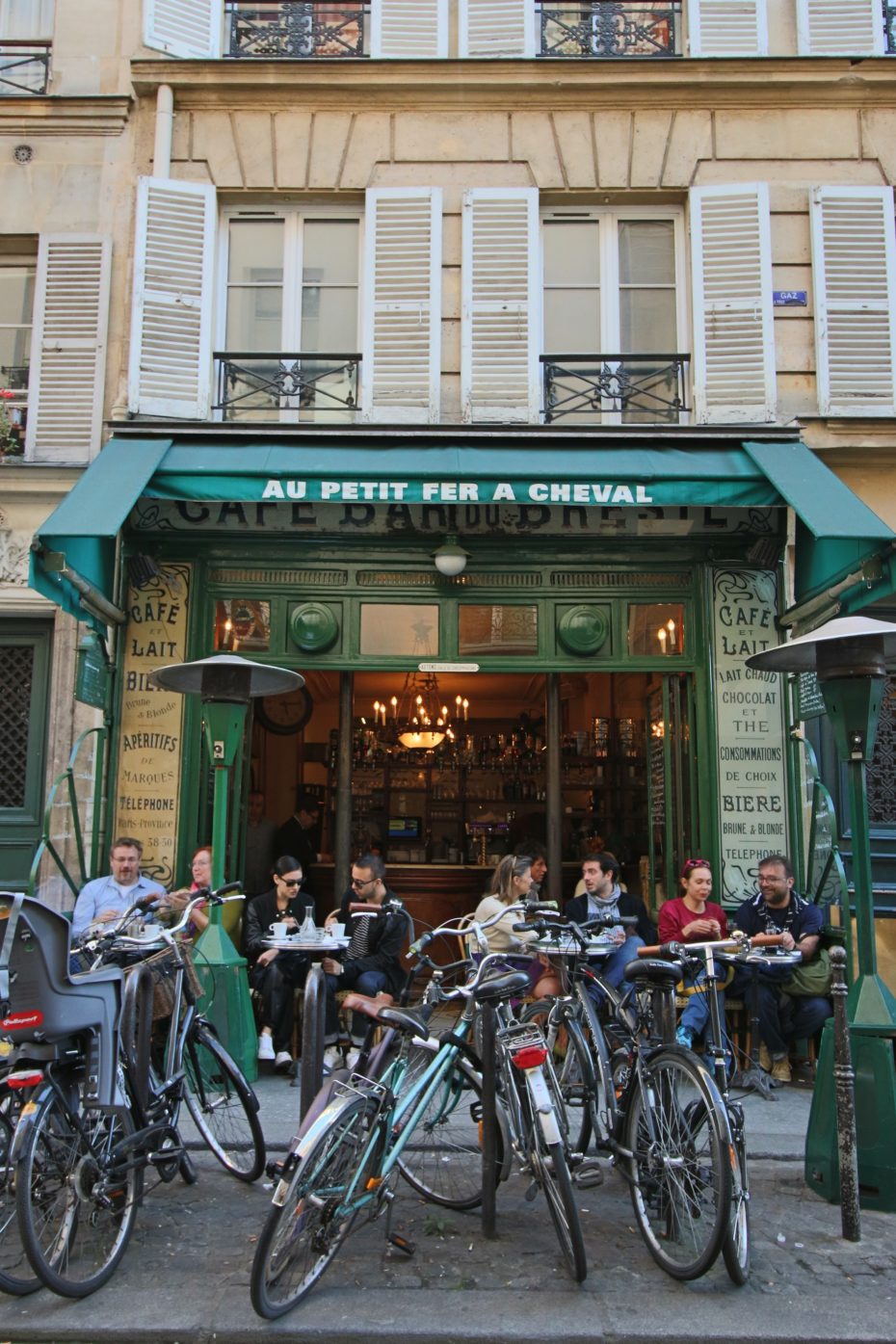 Cute as a button and about as small as a button, stop into Au Petit Fer à Cheval after a busy day shopping in Le Marais. The decor hasn't changed at this century-old Parisian brasserie, with its unique horseshoe shaped bar. Locals know there's a hidden dining room at the back, perfect for a quiet bistro lunch away from the crowds. If you go for dinner, while you're waiting for a table pop into the wine bar inside the bookshop across the street (pg. 38) and browse the shelves over a glass of vino.
(30 rue Vieille du Temple, 4ème; +33 1 42 72 47 47; open every day, 9am-2am)
The Wee Windmill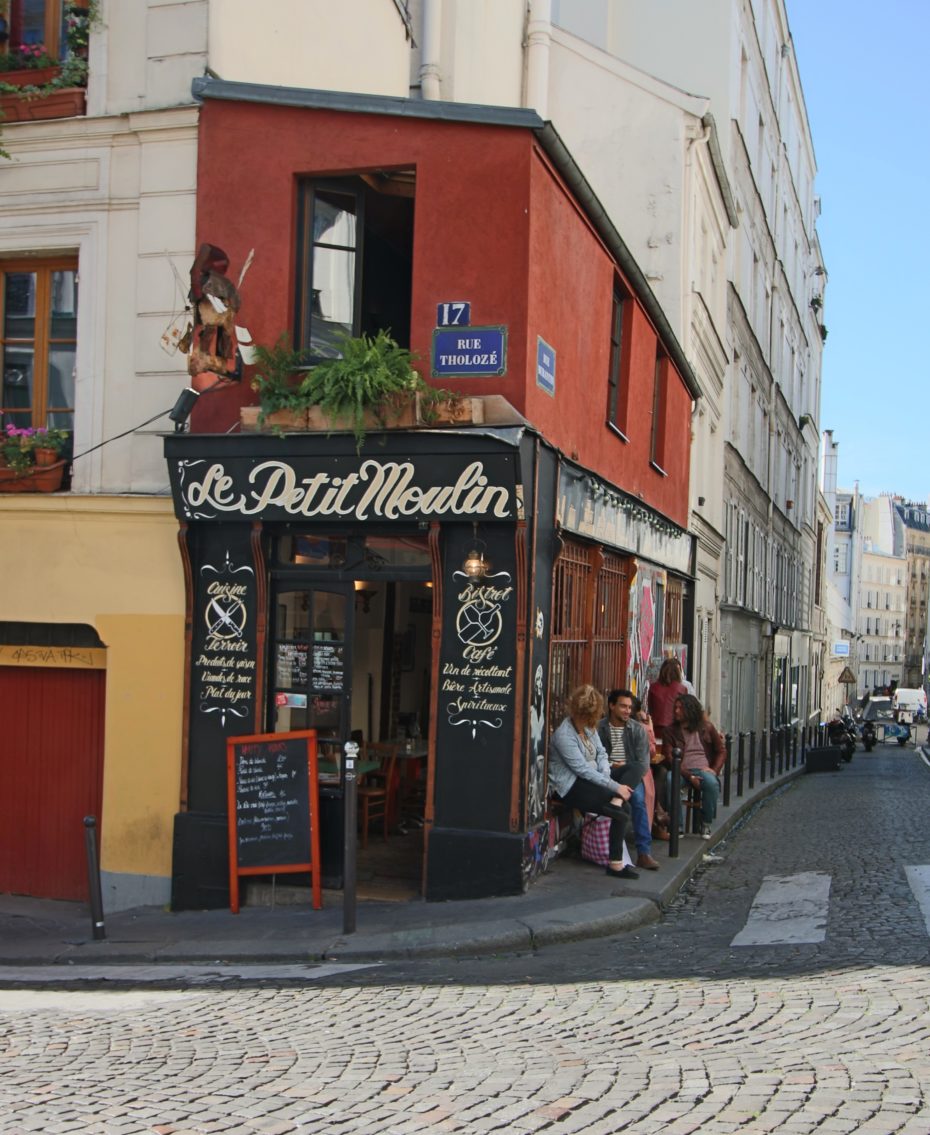 At the end of the block, stop for a drink at the tiny red bar on the corner, Le Petit Moulin (the little windmill). They have a small but delicious homemade Menu du Jour for €12. It's all handwritten, the ingredients are fresh and organic, and you'll be well looked after by the friendly waitress. If it's cold out, make sure to order the house vin chaud (mulled wine). (17 rue Tholozé, 18ème; +33 1 80 06 56 82 ; open every day except Wed, 12.10pm-1am)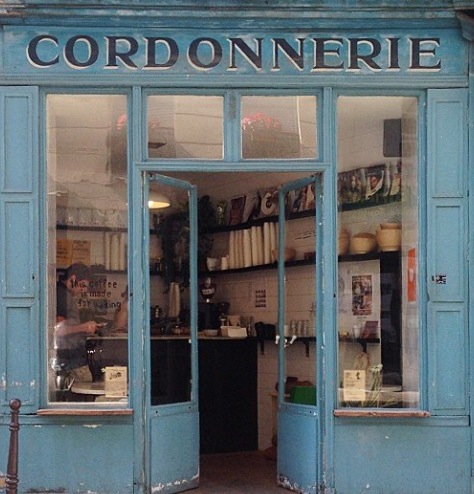 At just 4m2, Boot café is a bit of a shoebox. Taking its name from the painted sign on the original façade of the space it occupies – "cordonnerie" – the new occupants have stepped away from cobbling. Since 2014, baristas have been serving speciality coffee, tea and cake to the cluster of stools dotted around the room. With popularity antithetical to its proportions, we're just grateful they do takeaways. (19 Rue du Pont aux Choux, 75003)
A Tiny Kosher Kitchen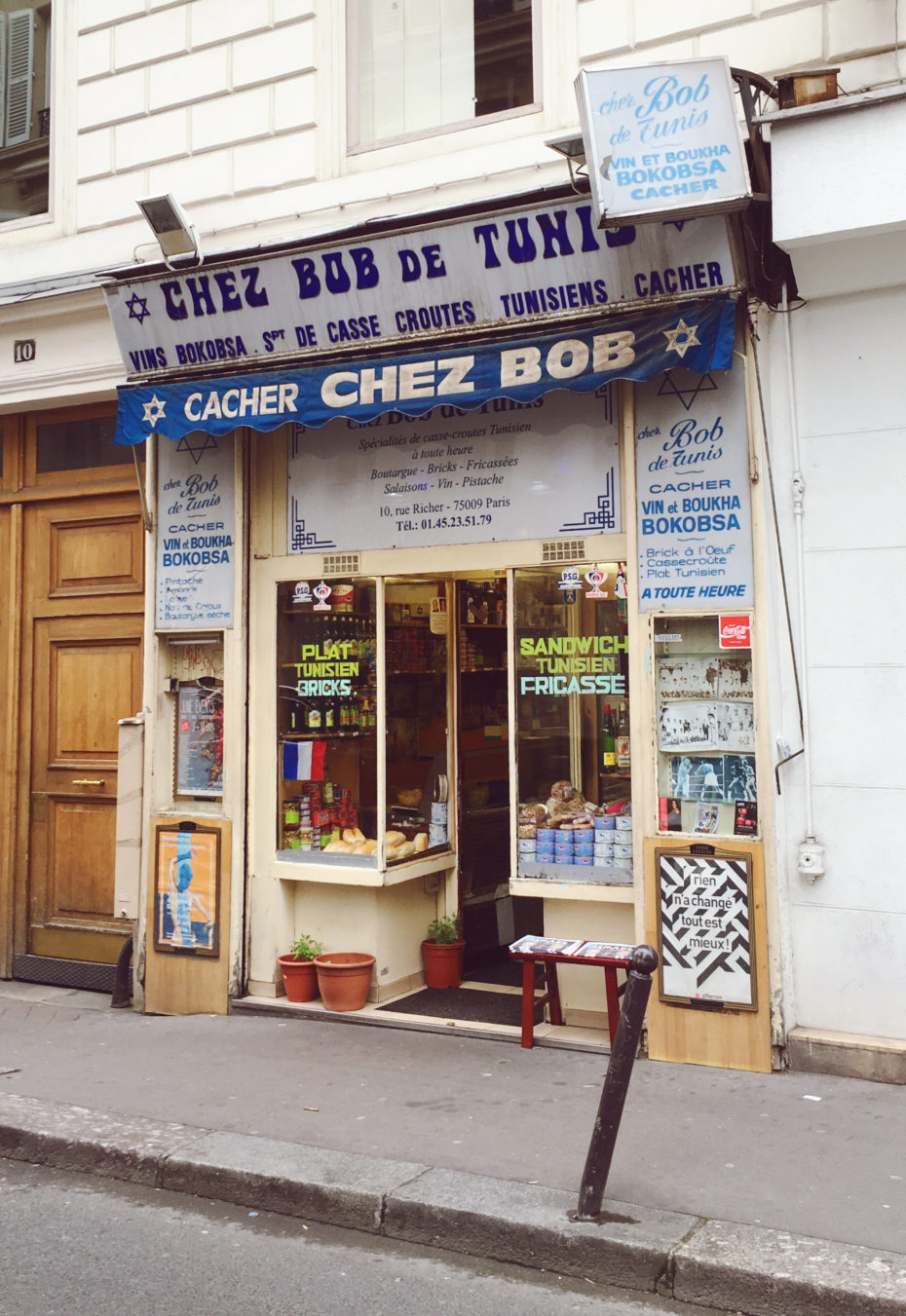 It's funny to think people queue so long in the Marais for a famous falafel sandwich that quite frankly, tastes like most falafel sandwiches you've wolfed down after a late night bender. Surprise your palette with something new at a tiny two-table family-run spot called Chez Bob Tunisien. Welcoming and full of character, Bob will make you a mean baguette sandwich – Tunisian style. Enjoy a feast for under 10 euros in this cozy little kosher kitchen. (10 rue Richer, 9ème; +331 45 23 51 79; open 8.30am-8pm except Saturday).
Cute & Compact Hotels…
Paris offers all manner of accommodation options for passers-through, from the grimy to the grandiose. No preference is not catered to, not least that of those seeking a petite pied-à-terre. Hôtel Chopin is at the end of one of Paris' charming 19th-century covered passages, flanked by purveyors of vintage postcards, traditional brasseries and, of all things, a toyshop specialising in miniatures. The latter is located directly in front of the hotel, making its pocket-sized entranceway appear to be an extension of the toyshop's window displays.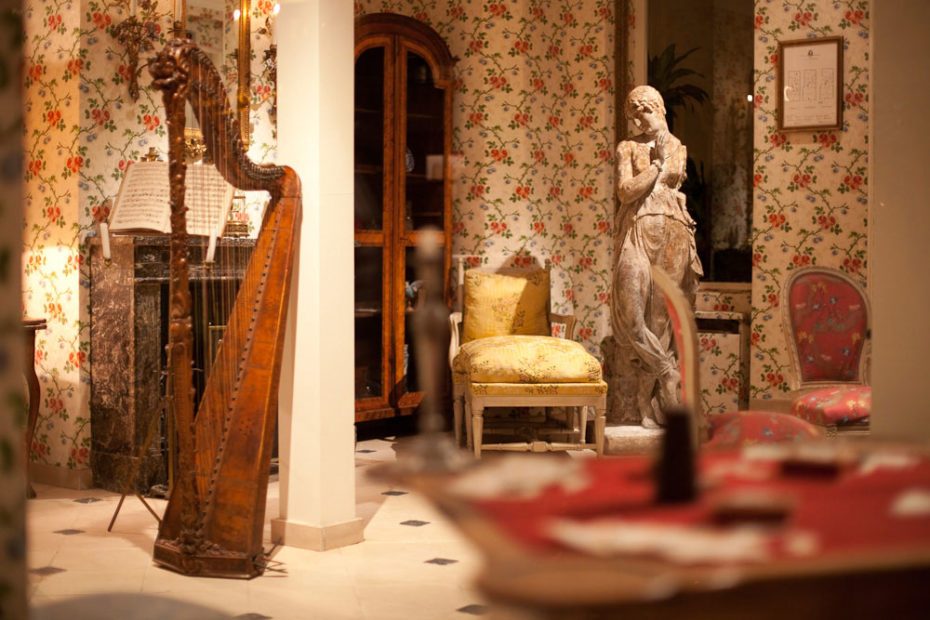 Hôtel Caron de Beaumarchais is perfect for time-travelling Marie Antoinettes. Upon entering, expect to feel like you might have interrupted Beaumarchais himself as he is finishing the final act of The Marriage of Figaro. A rare pianoforte (a card table that appears to have been abandoned mid-play), candles and chandeliers recreate the atmosphere of an 18th-century private townhouse.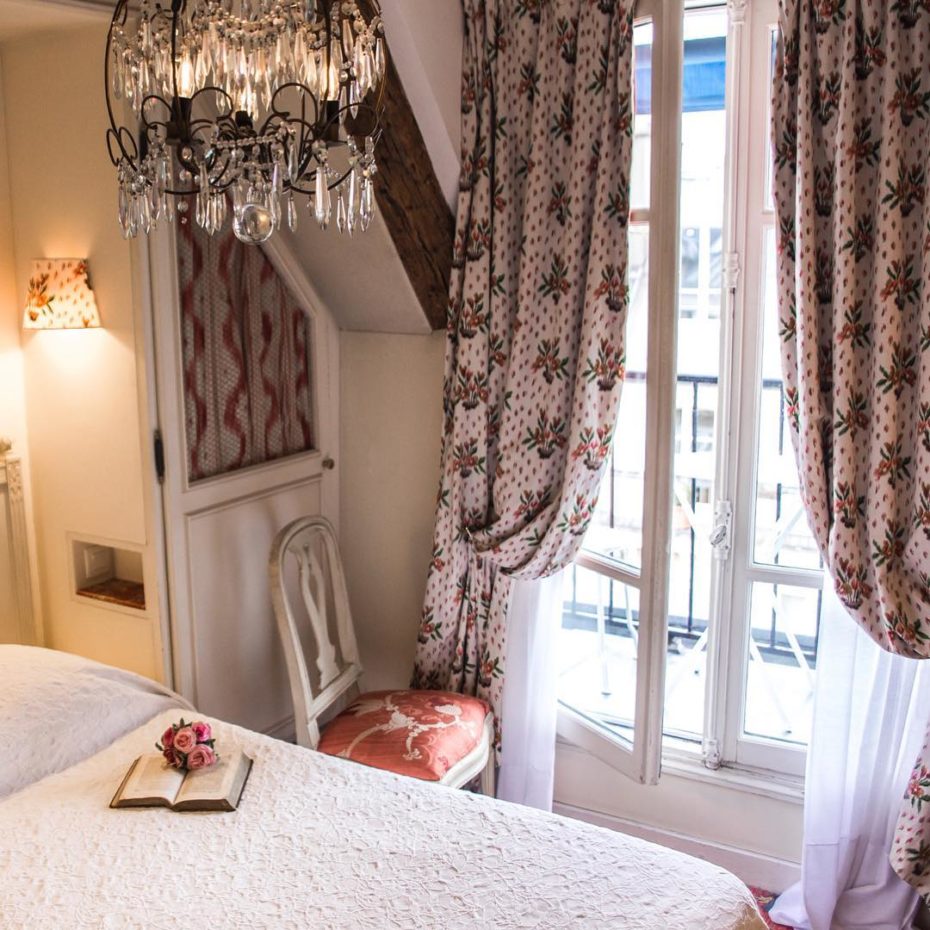 With just 19 rooms, it is surely one of the most compact hotels in the city – and the rooms themselves can, too, be counted among the smallest, though those on the top floor compensate by offering panoramic balcony views across the Right Bank.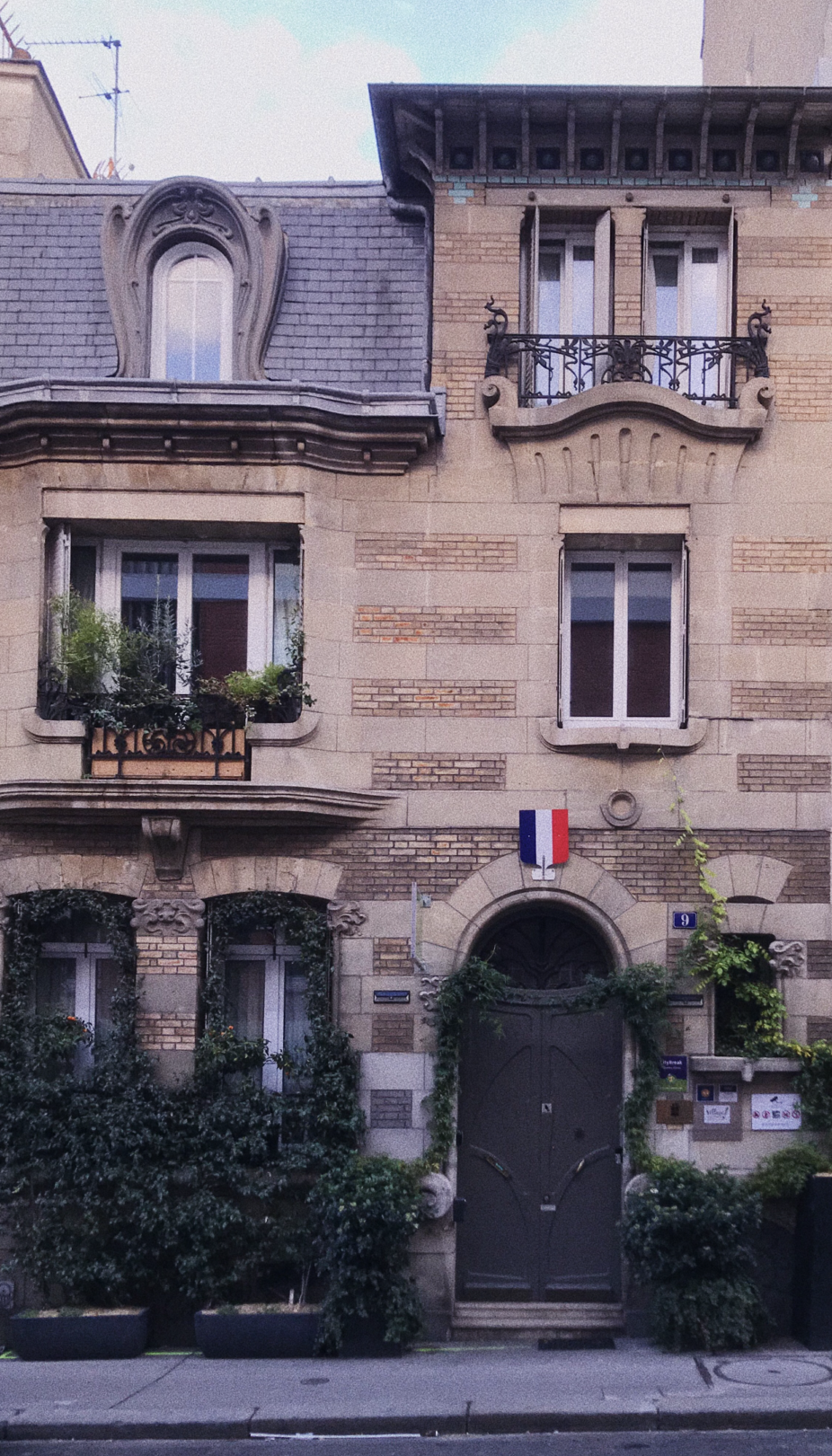 Maison Pierre Chanzy is a rare Art Nouveau townhouse built in 1902, located near some of our favourite local restaurants mentioned in this book, walking distance to boutique shopping on Rue de Charonne, open markets, and Père Lachaise cemetery.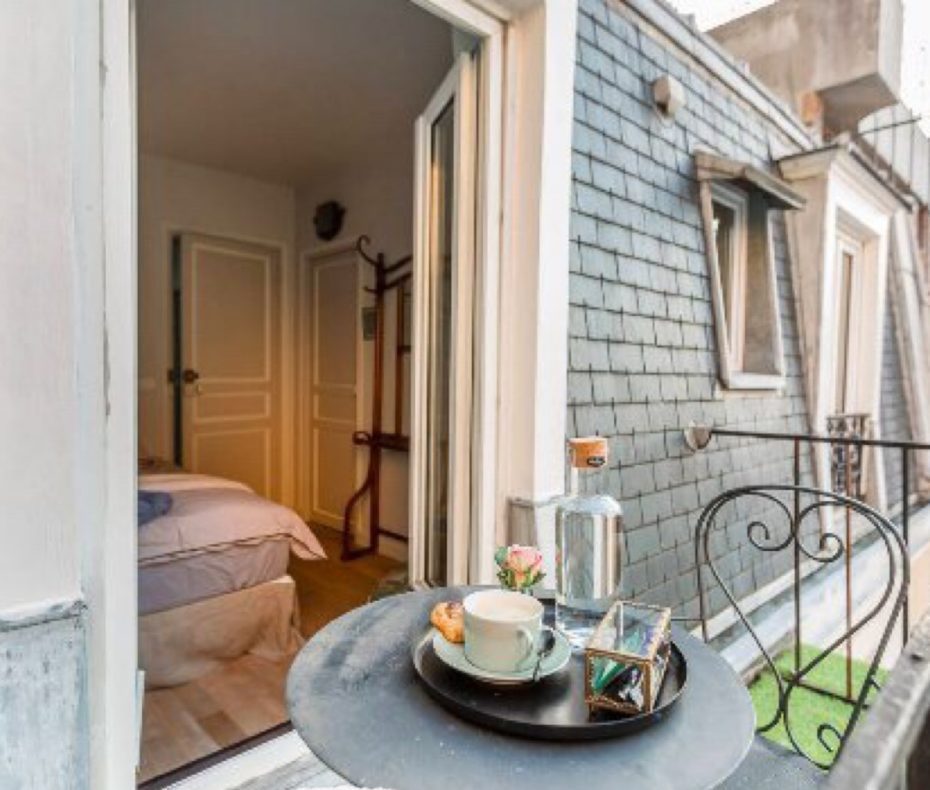 You'll get to mingle with other guests at the communal breakfast table in the morning at this charming home away from home. The rooms start at €100. (11ème; Maisonpierrechanzy.com)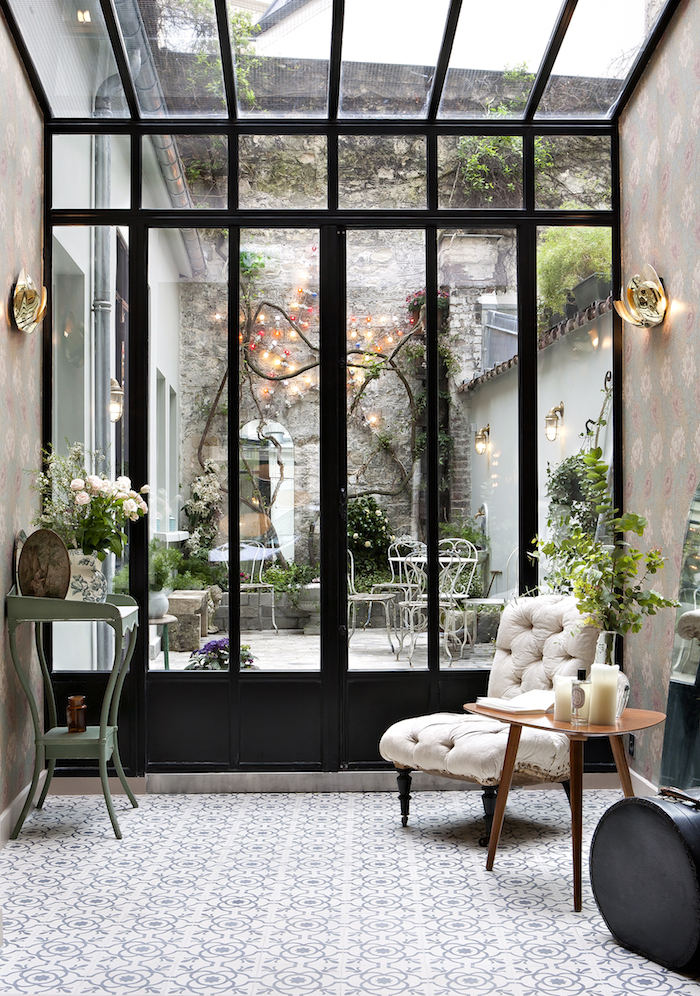 Hôtel Henriette is ideal for a girly or romantic weekend, located in a little-known local 'village' tucked away in the 13th arrondissement, with tiny cobblestone streets and cute authentic bistros.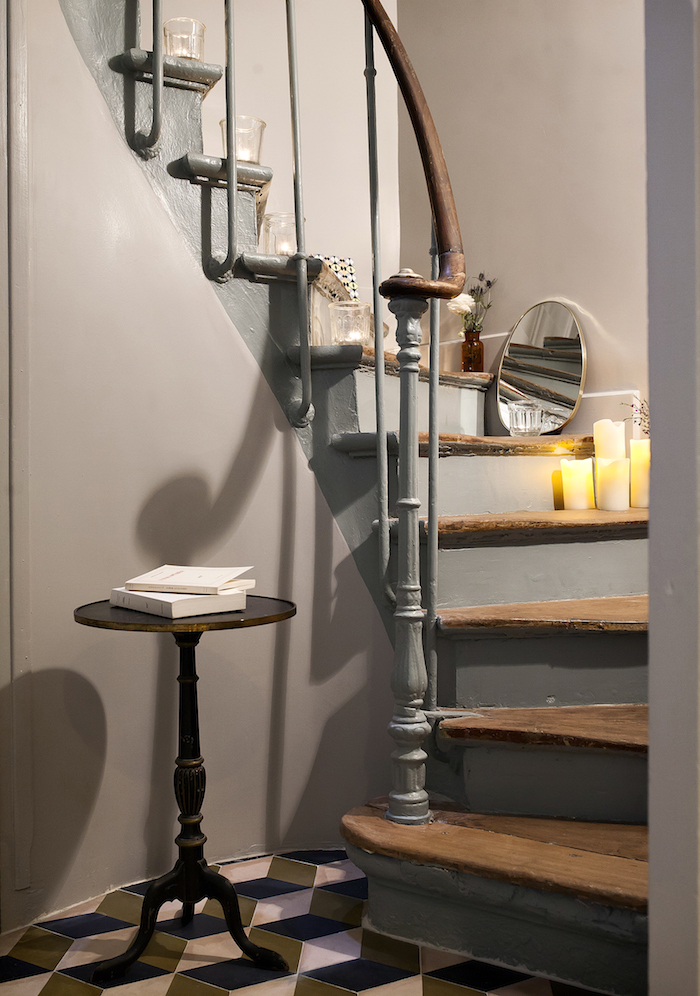 Open your bedroom windows to a nice breeze and birds singing. A lovely place to unwind after a busy day in the city. (13ème; hotelhenriette.com)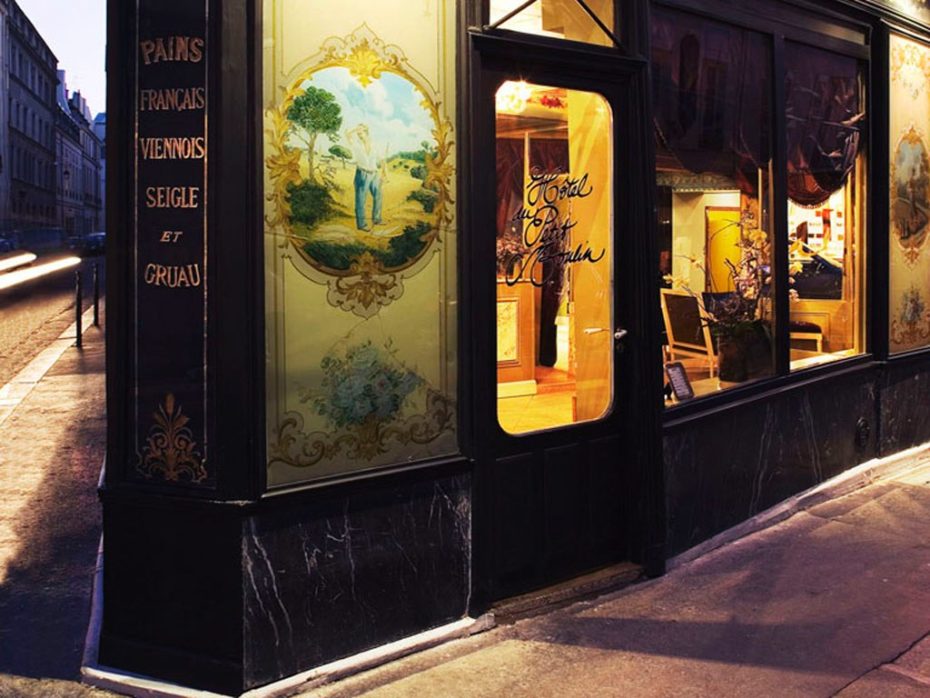 Hôtel du Petit Moulin is built on the site of a boulangerie dating back to 1900 and before that, a seventeenth-century mill. The façade and sign of the boulangerie have been preserved, which is extremely picturesque. Christian Lacroix designed the hotel, which he describes as a dollhouse of 'seventeen ambiences that correspond to the seventeen ways of enjoying the Marais'. (3ème; hotelpetitmoulinparis.com)
Small but Sacred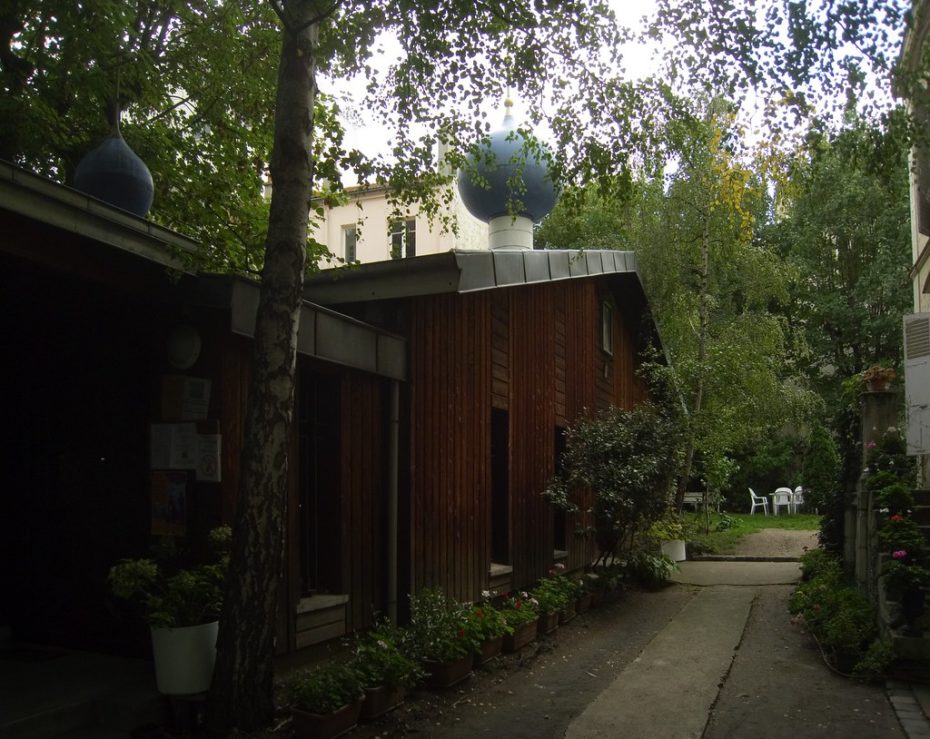 A Russian Orthodox Shack
There are many notable places of worship in the French capital. While the imposing gothic architecture of the Notre Dame and the hypnotic tiles the Mosquée de Paris are awesome in every sense of the word, if Paris has taught us anything it's that size isn't everything.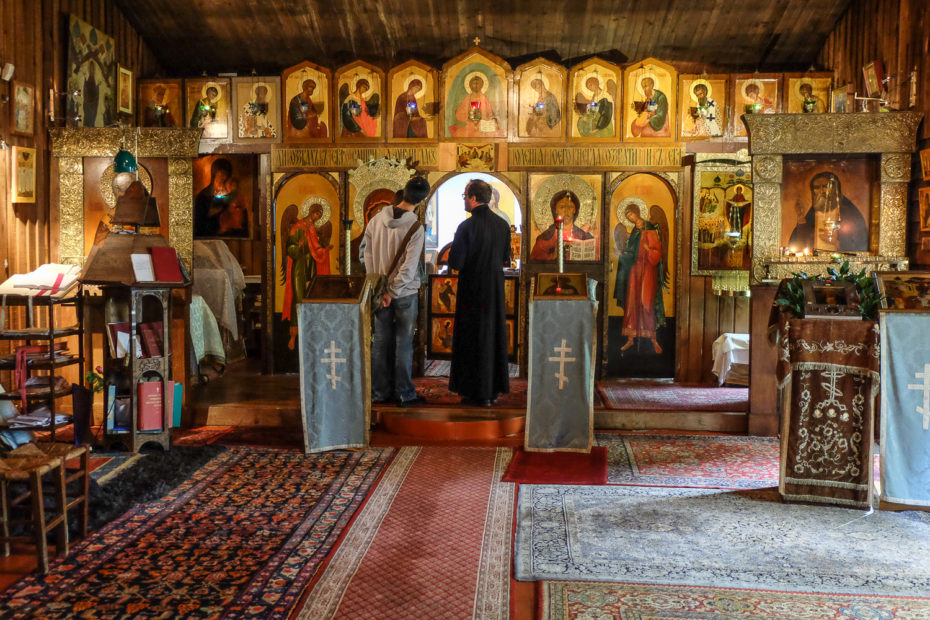 From the outside, you would be forgiven for mistaking Église Saint-Séraphin de Sarov for a large shed – it is, after all, in a garden. But beyond the red cedar cladding is a Russian Orthodox church, filled from floor to ceiling with red and gold religious icons, hand-painted scripture and intricately patterned rugs.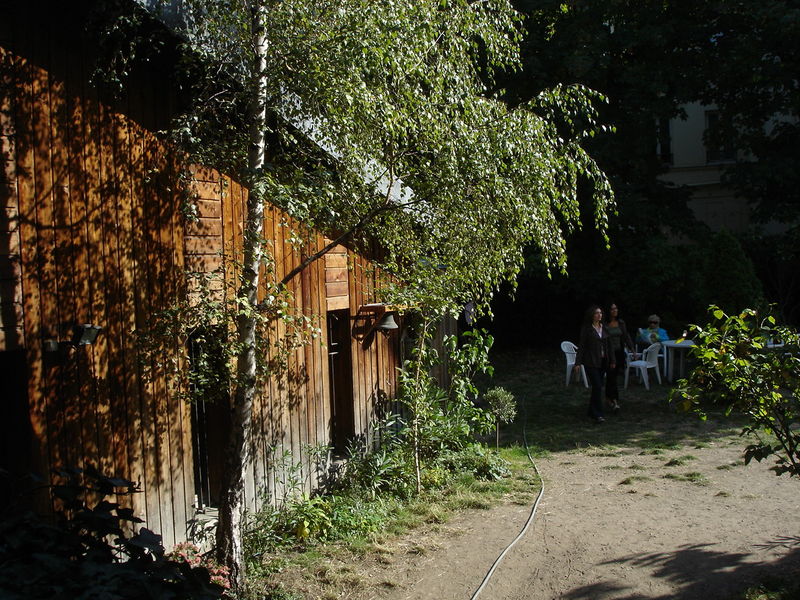 Beneath the paintings and hangings, the bare wood of the walls strikes a humble contrast – as do the two maple trees that shoot up through the floorboards, one of which has continued to grow since before the church's consecration in 1933. (91 Rue Lecourbe, 75015)
The Oldest (and, you guessed it, smallest) cemetery in Paris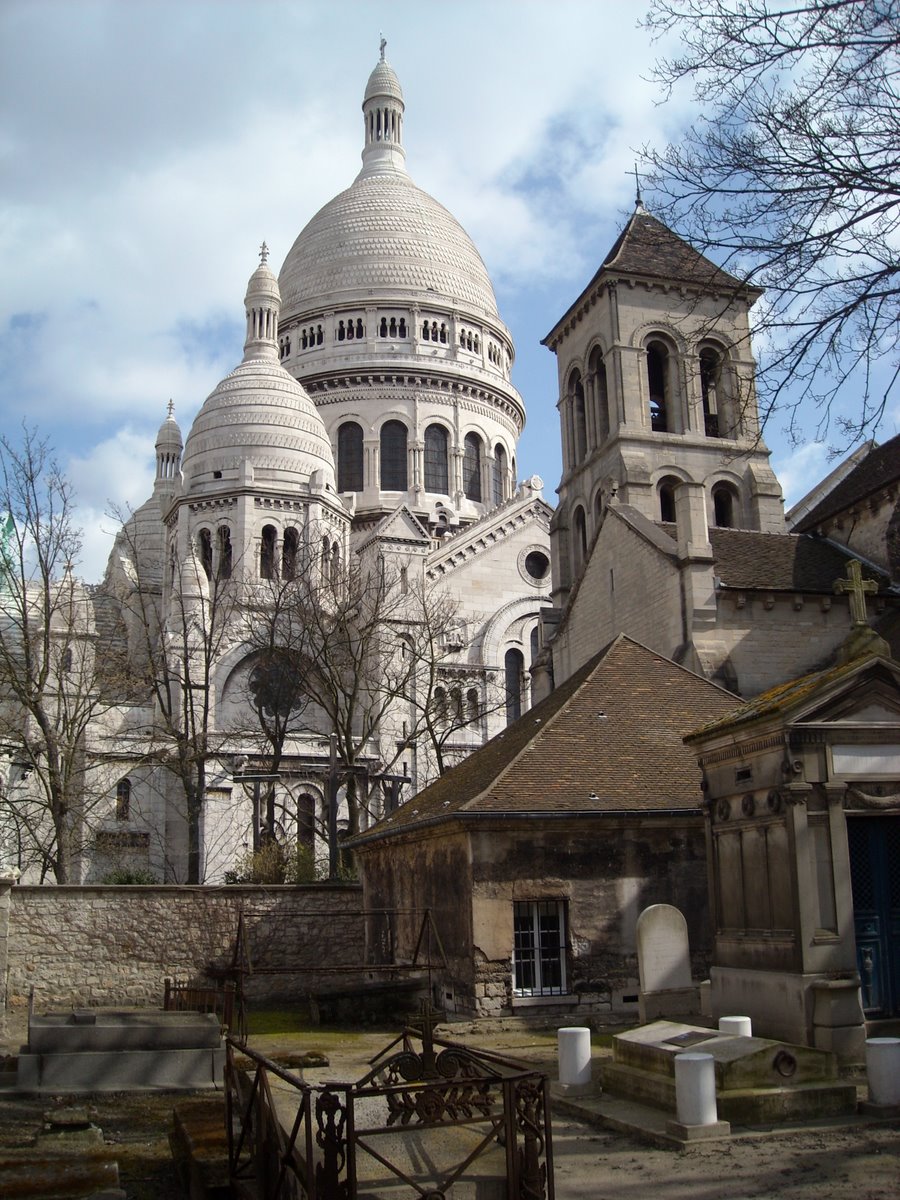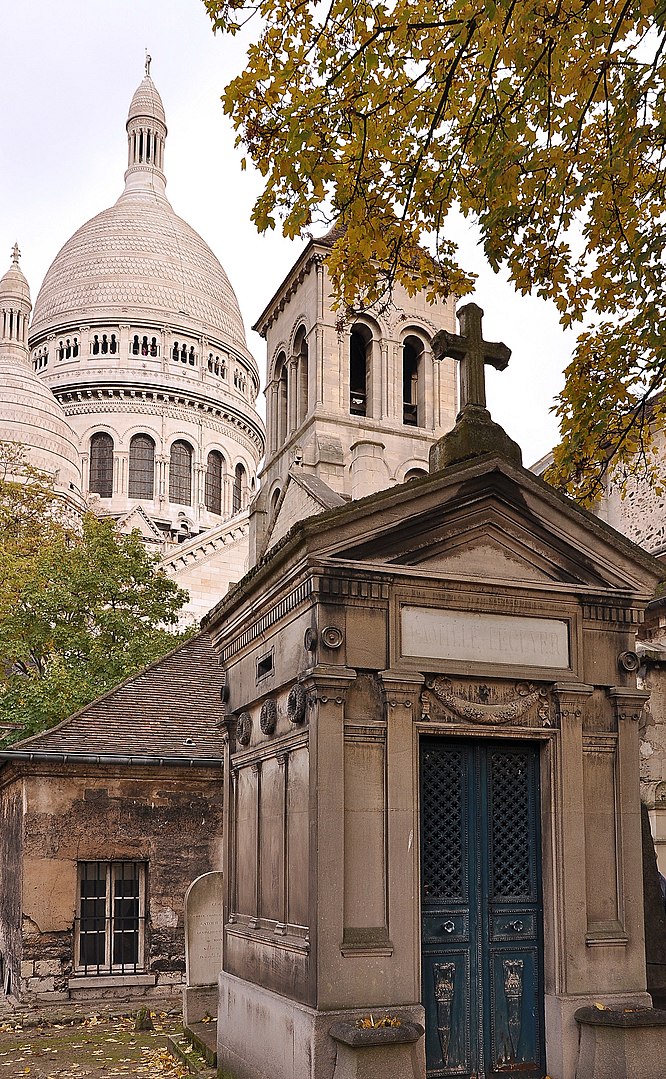 Tucked behind the bustling Sacre-Coeur, the Saint-Pierre-du-Calvaire cemetery is both the oldest and smallest in Paris. The site dates back to the 17th century and contains just 85 tombs whose weather-worn engravings are inscribed with the names of the old aristocratic families of Montmartre, as well as numerous priests and soldiers. Among the notable graves here is one containing the remains of soldiers who fell during the Battle of Paris in March 1814.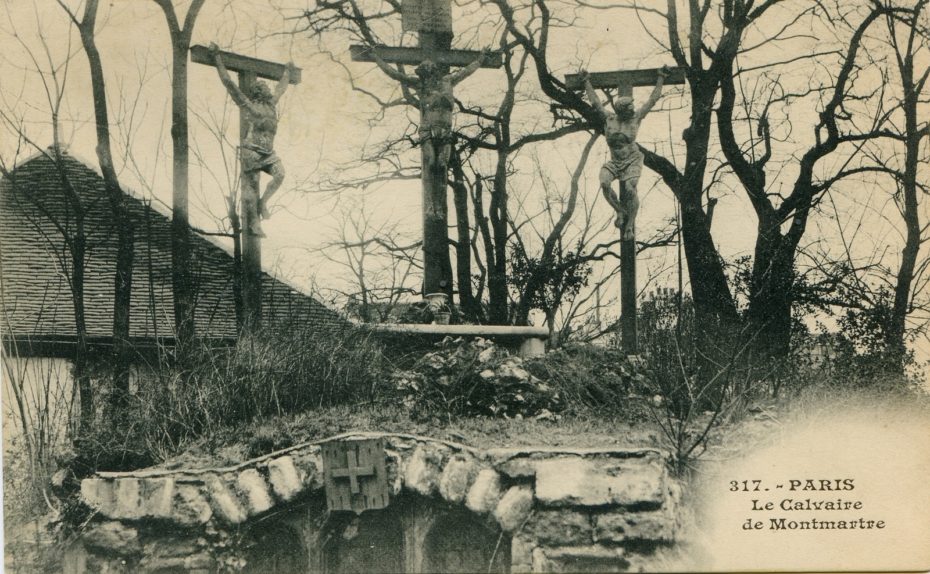 Though the cemetery was officially closed in 1823, descendants of those interred here still have the right to be buried alongside their relatives. Today, a bronze door created in 1980 by Italian sculptor Tommaso Gismondi guards it from public view, opening only on All Saints Day and special heritage days. (2, rue du Mont-Cenis75018 Paris)
Impossibly Ickle Architecture!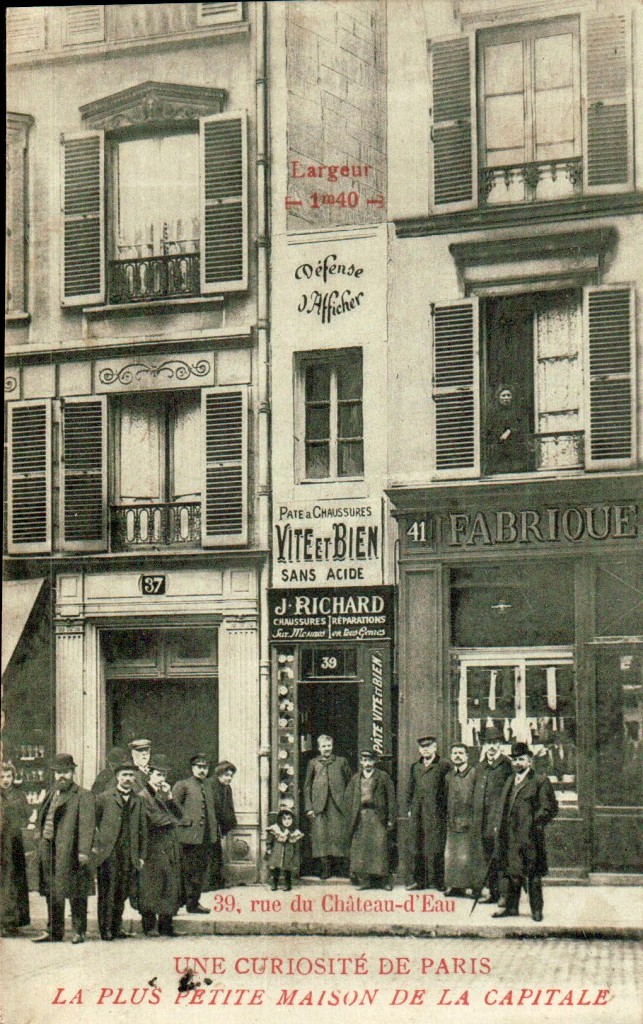 Waste not want not seems to be the unspoken motto of Parisian architects. Not only is the city brim-full of chambres des bonnes – top-floor studio apartments with an average floor plan of 10m2, formerly reserved for maids – but there are a number of entire buildings that follow the tiny trend.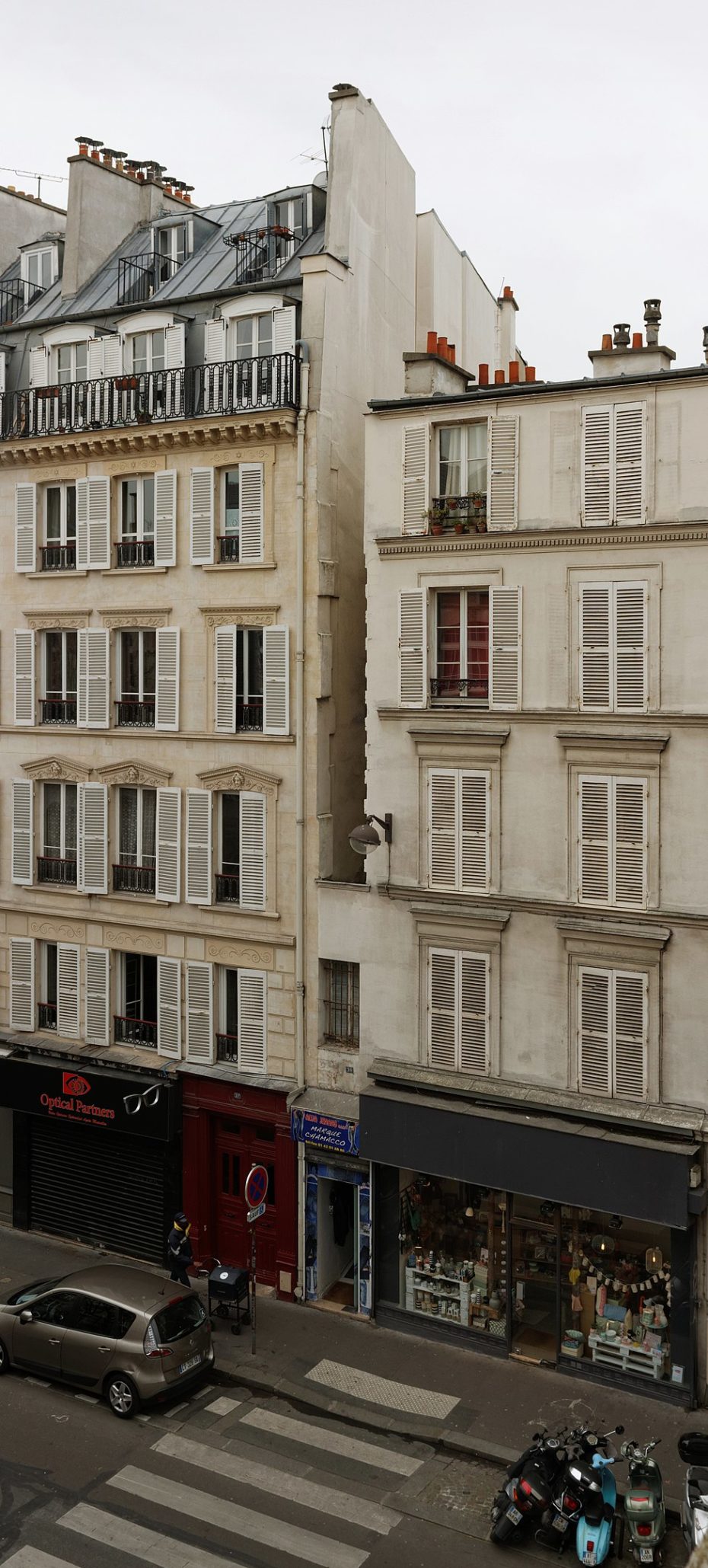 One such site is at 39 rue Chateau d'Eau, the smallest house in Paris. Squeezed between its neighbours, it measures barely more than one-and-a-half-metres wide, five metres tall and three metres deep. Allegedly, it was constructed to put an end to an ownership dispute concerning a passageway that once connected rue Château d'Eau with rue Faubourg Saint-Martin. Today, the one-up-one-down is a commercial space, with a shop at street-level and storage above. So diminutive are its dimensions that, rather than with a staircase, the upper area is only accessible via the building next door.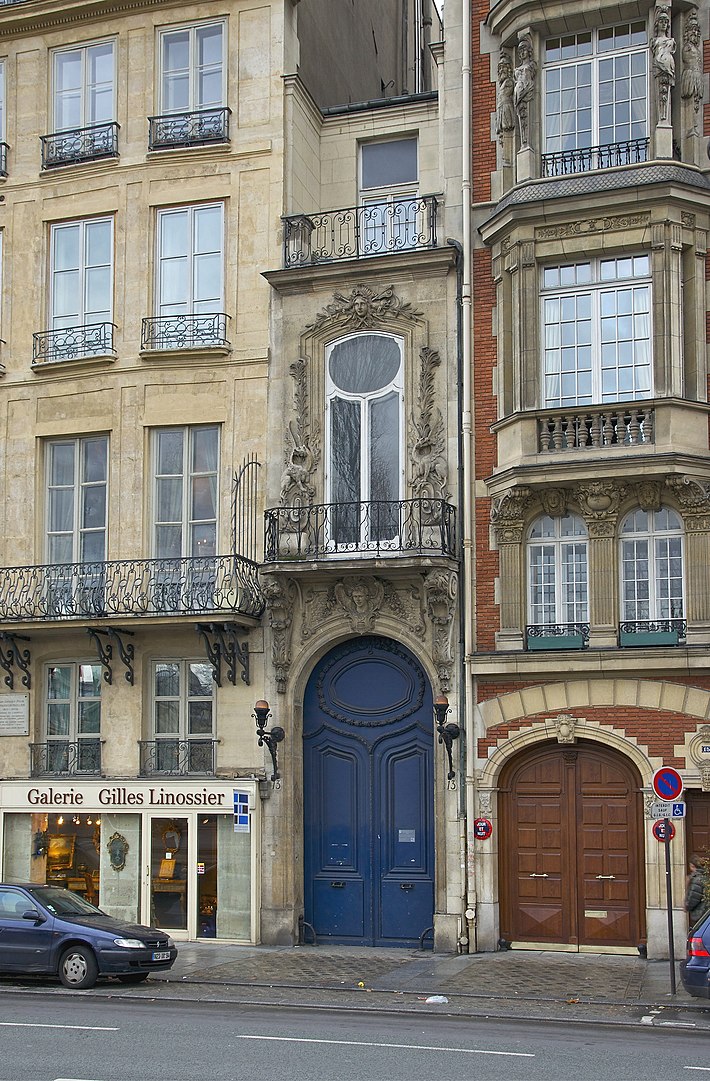 A similar story unfolded at 13 Quai Voltaire. At this address, the elegant façade featuring stone carvings, two wrought-iron balconies and an impressive front door once served as the entranceway to a mansion set back from the riverfront. Over time, it became a fully fledged hôtel particulier all of its own: despite considerably upstaging its neighbours' front doors in height, it is the narrowest house in Paris.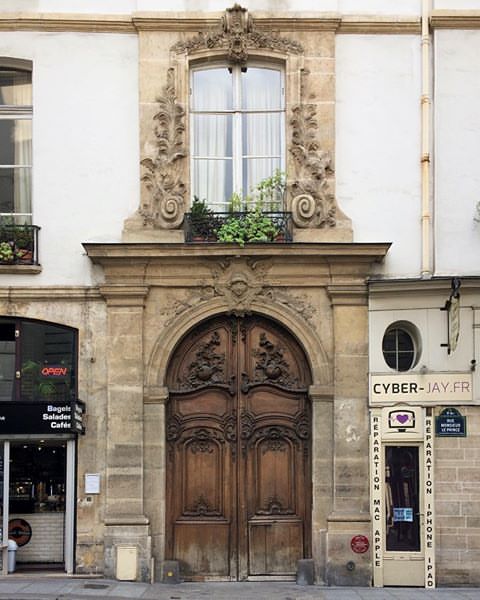 Like many of the microscopic wires and screws in modern-day technology, Cyber Jay is barely perceptible to the human eye. The already nanoscopic entrance of this phone repair shop is dwarfed by the decadent, carved wood door that towers next to it – which, despite making it harder to locate the shop, at least serves as something to admire while you wait for your screen to be replaced. (4 Rue Monsieur le Prince, 75006)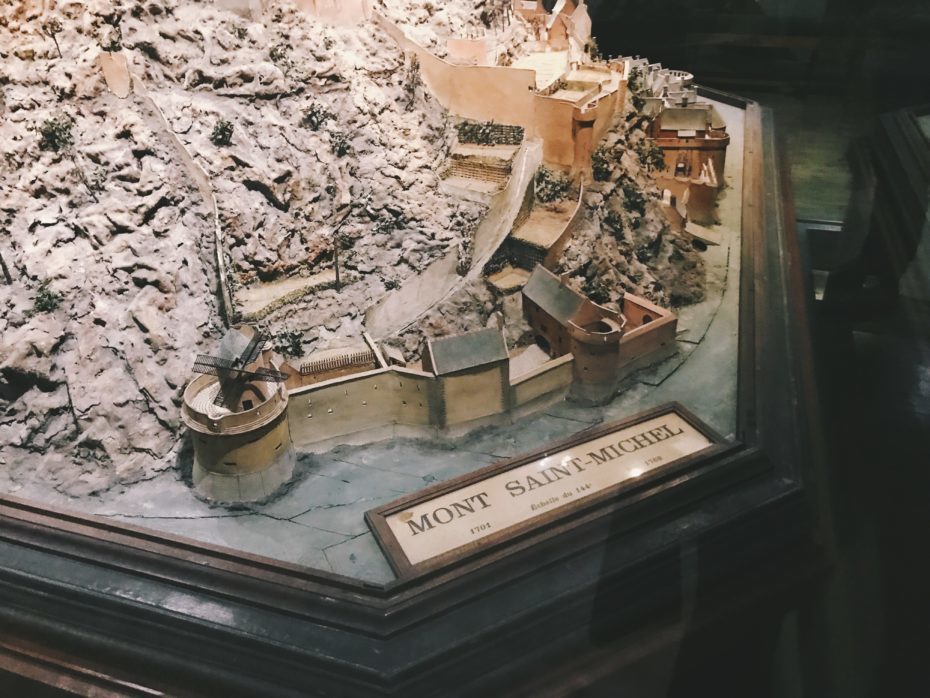 Hidden in plain sight beneath the ginormous, gleaming gold dome of Les Invalides is the Musée des Plans-Reliefs – the museum of relief maps. On display in this dedicated room are model cities from around France, including Mont Saint-Michel and Bayonne. The archives, however, are overflowing with specimens from around the world. The collection once belonged to none other than Louis XIV, who commissioned the models to help with military strategy, including the building of city fortifications. In the 1600s, relief maps became popular across Europe, not only as a useful way to visualise a city's strongholds, but also to show off military defences. Throughout the wars, empires and revolutions of the last four centuries, new cities have been added and old ones rebuilt, giving this collection a secondary purpose of documenting the development of the modern city. Imagine lounging on the beach in pre-jet set society Saint Tropez, circa 1716, or trying to get a gelato in 1850s Rome.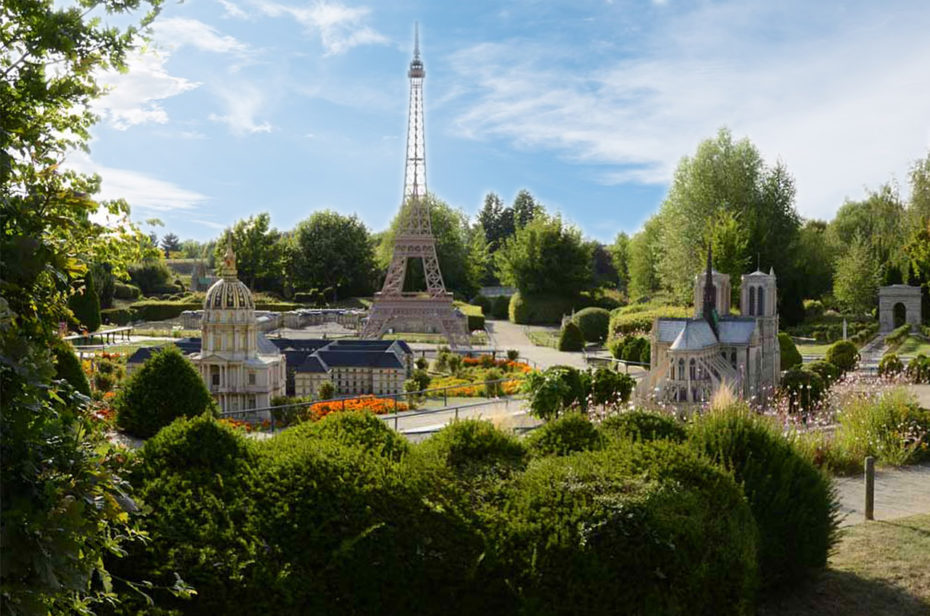 If secret archives of miniature cities aren't enough to make you feel like Godzilla, head just over an hour outside of Paris to France Miniature. As the name might suggest, this is a theme park of to-scale miniature French towns and monuments. The five-acre site is not only in the actual shape of France – which, for those uninitiated, is a hexagon – with lagoons to the east and south representing the Atlantic Ocean and the Mediterranean, but each model is installed on the map with proximate accuracy. Regardless of your personal interest in small-scale cities, this is definitely a good place to visit if you have a French geography test coming up. Unsurprisingly, the highlights of this park mirror France's top attractions pretty closely: the Eiffel Tower, Arles amphitheatre, Saint-Emilion. The bonus here being that you don't have to spend hours driving through the French countryside to visit stunning chateaus – you can see them all in one afternoon, and if you're really desperate to drive, you can have a go on the bumper cars.