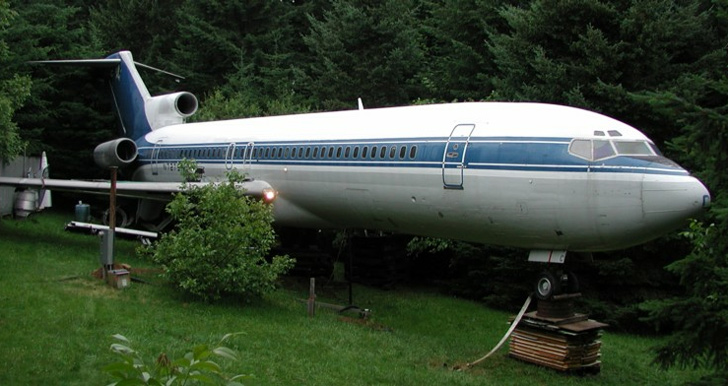 His address would read something like this: Boeing 727 in the field, Oregon, U.S.A.
For almost ten years, Bruce Campbell, who needless to say loves planes, has been living in one ever since he purchased a retired Boeing 727 for $100,000. To move it from the airport to his house cost him an additional $60,000+.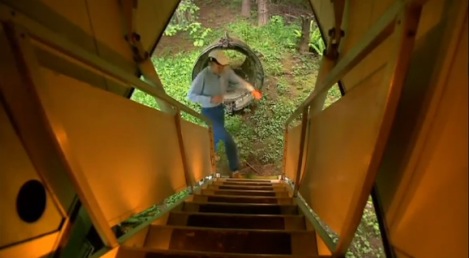 Although Bruce's airplane looks like it could perhaps do with a woman's touch, it's been a deliberately gradual renovation project for him, which I suppose is half the fun of having the plane in the first place.
He intentionally kept a lot of the original features of the plane, from the cockpit controls to a few of the airplane seats (with the airline's logo on the paper headrests still attached).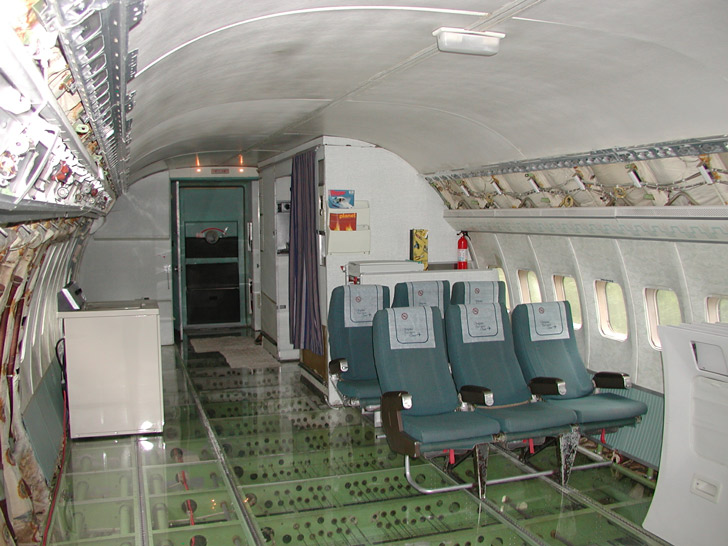 But the glass floor, certainly the most striking feature of the plane's 1,066 sq ft interior, is all Bruce's doing. He removed the original flooring and replaced it with modern translucent panelling which allows visitors to get a look at the underbelly of the aircraft and all its winding control cables.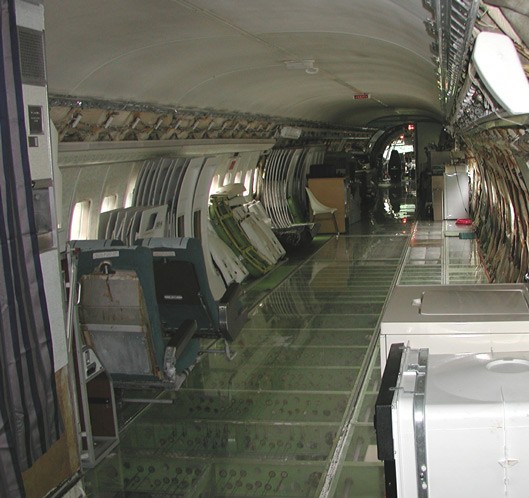 Although a lot about this backyard Boeing 727 is pretty DIY and make-shift (the main landing gear and forward fuselage are still resting on a temporary platform of wooden pellets), Bruce is extremely passionate about it and takes it all quite seriously, even running his own website dedicated to the project.
To people wanting to visit his airplane he writes:
Bring a pair of scrupulously clean slippers, or you can use my guest slippers (they're very clean), or be prepared to walk in your socks – the aircraft is clean inside, and must be kept that way. Otherwise casual or destitute rural class clothing is best.
The site makes for an amusing yet heart-warming read. He tells you everything about his project and how to go about buying a plane of your own. It even has a little 'Lost & Found' section for his visitors in which he describes an earring with a gem stone he found on the aircraft 1999.
"I don't know whether it was lost here in Oregon recently or years ago in while the aircraft was in active service. Describe it, preferably including the "Made in…" imprint, or stop by and show me its twin, and it's yours."
CNN visited Bruce recently at his not-so-mobile home and took a tour. Take a look…
[youtube http://www.youtube.com/watch?v=_7edWlbwdHo&feature=related]
*Bruce's Word of the day: Persnickety! (Requiring great precision) per·snick·e·ty.
P.S. Did you notice all those old iBooks he had stacked up? I'm sure he has a lot of interesting things lying around on that airplane.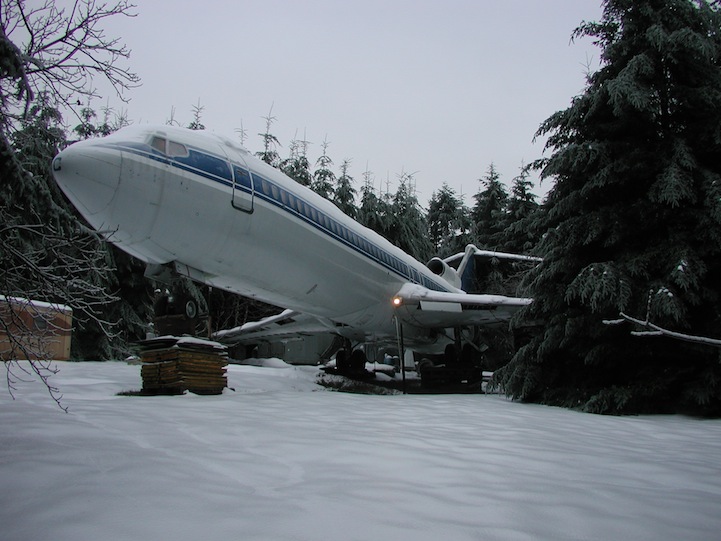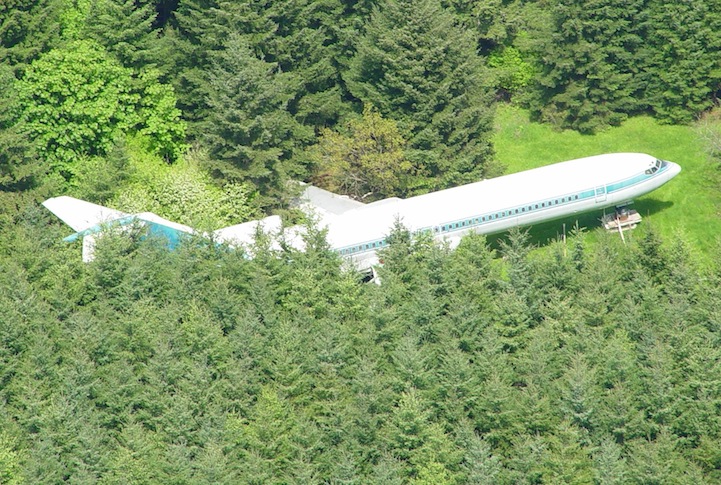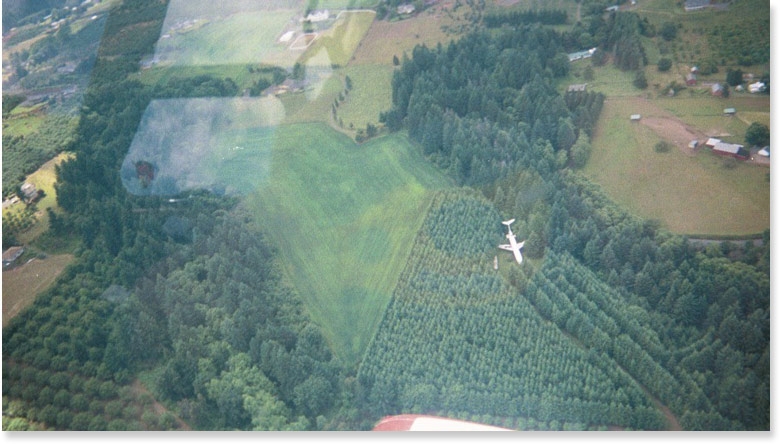 Visit Bruce's very thoughtful website and keep it bookmarked if you're ever in Oregon. I think it would be just as much a delight to meet him and hear his stories as it would be to take a tour of his plane.
Want to try living on an airplane? Check out these hotels …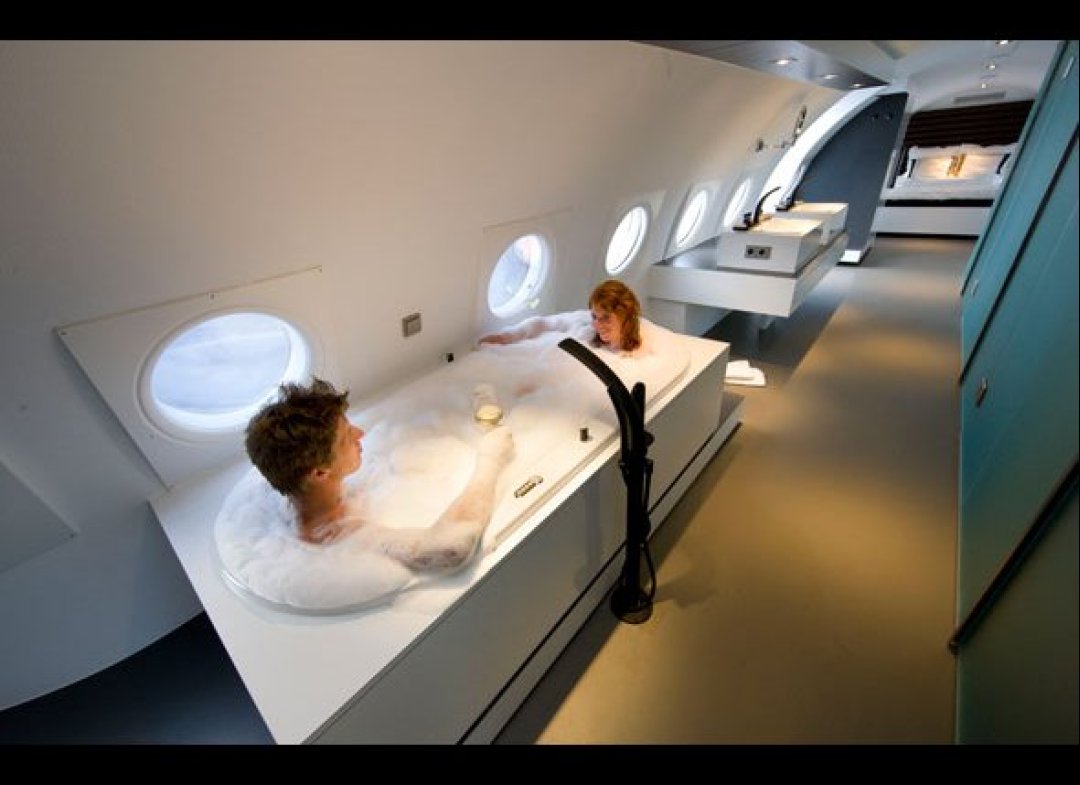 The modern Airplane Suite at the Teuge Airport in the Netherlands includes a jacuzzi on board and guests can sit in the cockpit with a front row seat to watch planes taking off (if that's your sort of thing). It does seem like a better option than your average airport hotel nonetheless… More details here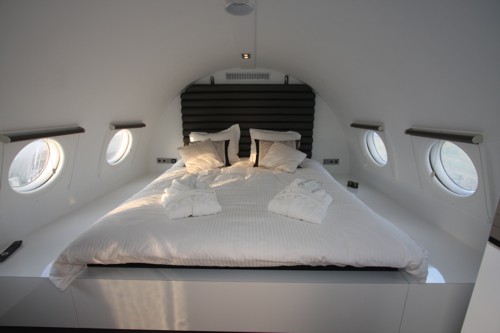 Or perhaps staying in a vintage 1960s airplane that looks like it just landed in a tree is more your thing? The Hotel Costa Verde boasts beach views and all the amenities of a five star hotel suite. More details here.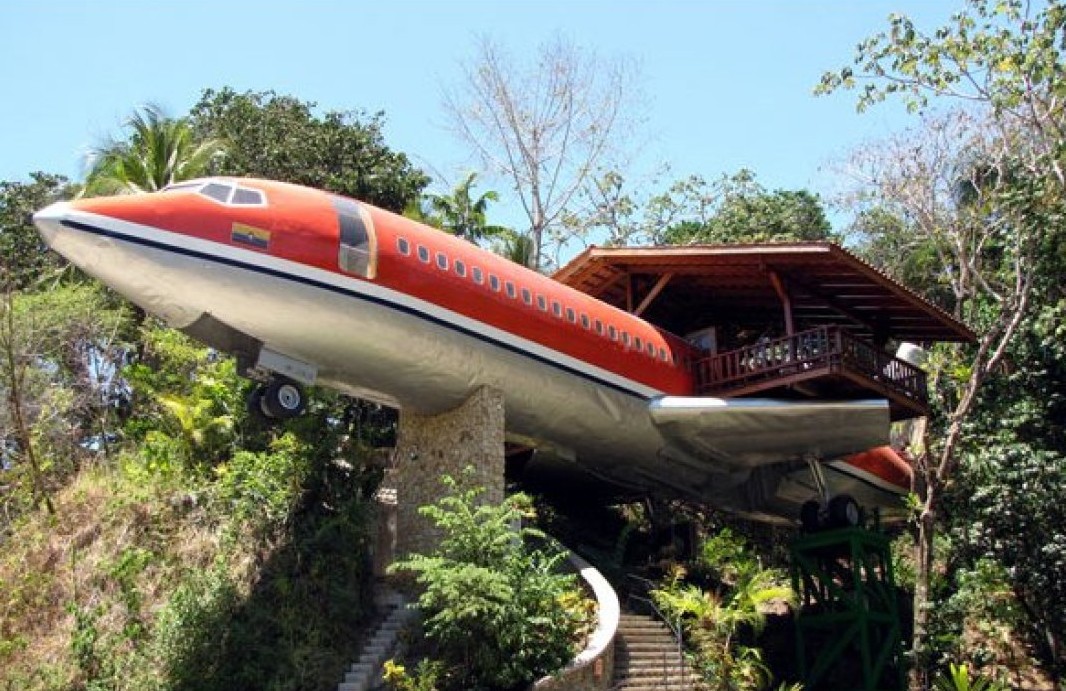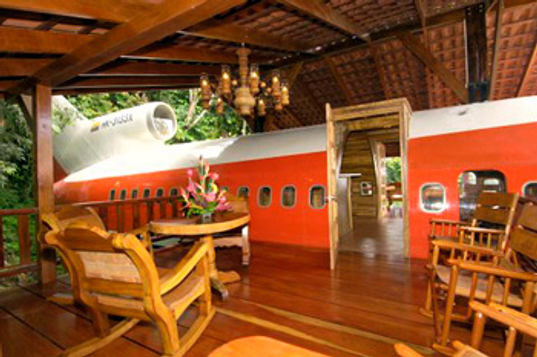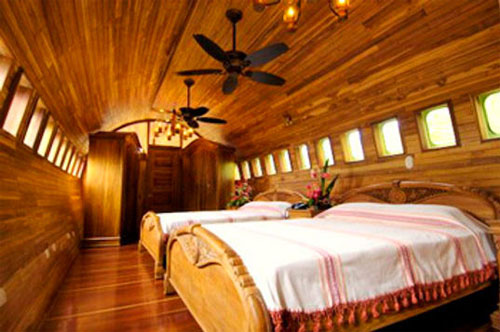 Via Inhabitat