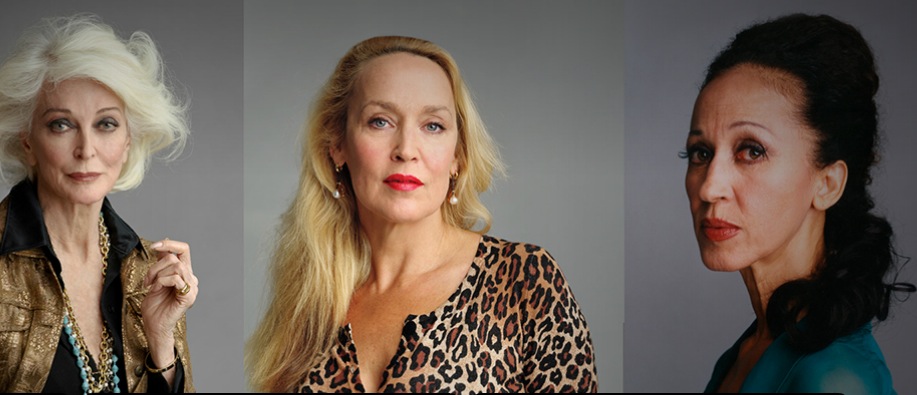 A new HBO documentary that airs on Monday night in the states has managed to track down some of the original faces of the catwalks and see how they feel about getting old in an industry that basically looks at ageing like a bad disease. You can get an idea of some of their thoughts in the documentary's trailer below. I especially love what Isabella Rosellini says at the end.
[youtube http://www.youtube.com/watch?v=bmFhOLGL204&feature=player_embedded]
You can also take sneak peak of a scene from "About Face" in which former model and muse China Machado speaks about her modeling days in the 1950s. "I was paid $100 a month, and I was the highest-paid model anywhere," she says as she sashays passed the camera with a cigarette in hand, re-living her old signature walk. "You didn't allow the buyers to touch your dress. Because they would try to feel underneath to see what was inside." Sounds like fashion buying jobs were a lot more popular with pervy men back in the day!
I love a model that spills the beans!
[youtube http://www.youtube.com/watch?v=4vbVhUg-g28&feature=player_embedded]
The documentary should have some good insight on that fear we all share: getting old. I'm interested to see what their overall message will be; what is to be learnt.
Where can you see it?
If you happen to be in and around LA this weekend for the film festival, there will be a screening on Saturday attended by two of the supermodels featured in the documentary, Beverly Johnson and Lisa Taylor. Tickets are available here.
For the rest of you in the US, be sure to plop yourself in front of the telly on Monday night at 9pm.
As for us Europeans, I wouldn't dare suggest we, ahem, ahem, download anything. Neverrr.