The summer sales have started in Paris so I thought this might be a good time to take a look at how shopping used to be in the French captial. And thanks to Eugène Atget, a French photographer of the early twentieth century who made it his business to photograph the architecture and street scenes of Paris, we have plenty to look at. He photographed everything from the poshest boutiques to the sellers on the streets (including the prostitutes– but I'll have to show you those ones another time).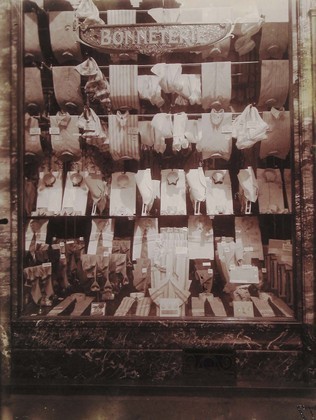 Men's shirt shop, Boulevard de Strasbourg, 1900
:::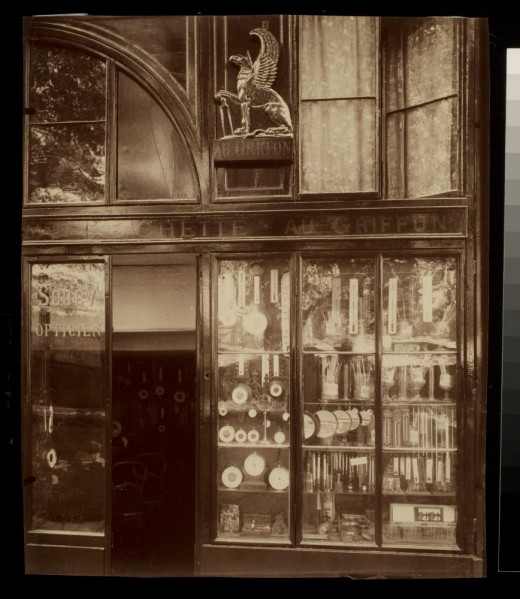 Glass hardware shop, 39 quai de l'Horloge, 1902
:::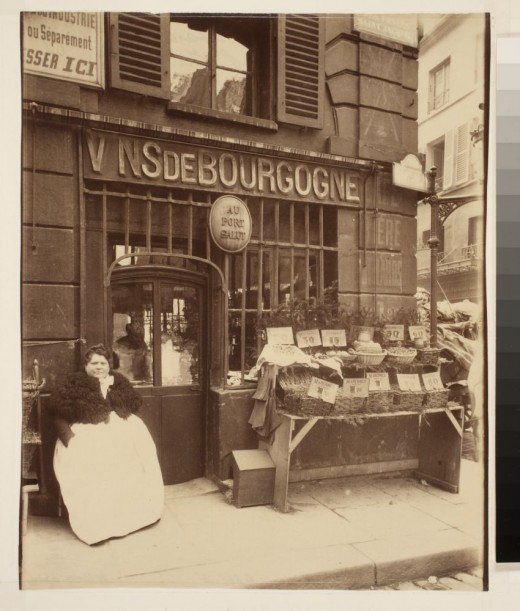 Au Port Salut – Cabaret Rue des Fosses St. Jacques, 1903
:::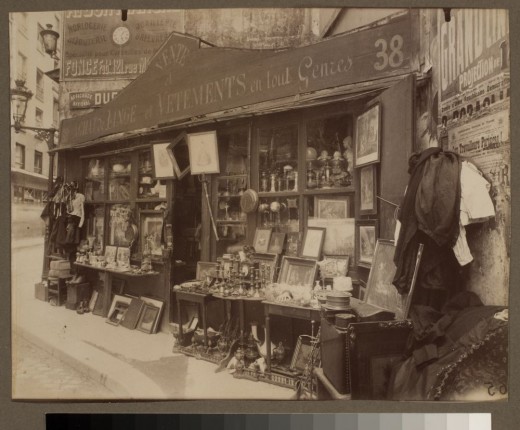 Brocante, 38 rue Descartes, 1909
:::
Marchand de vin rue Boyer, 1910
:::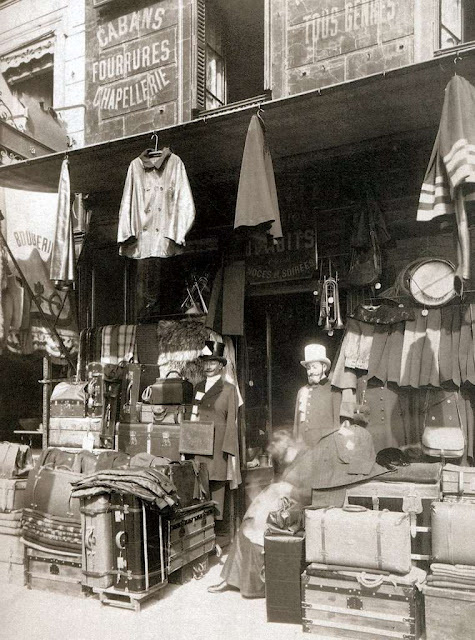 Luggage Store, rue Dupetit Thouars, 1910
:::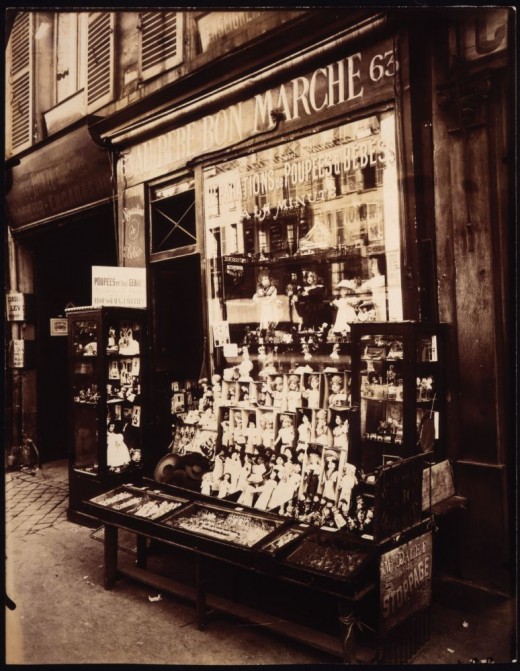 Toy store, 1910
:::
Liquor shop, Au soleil d'or, Place de l'Ecoles
:::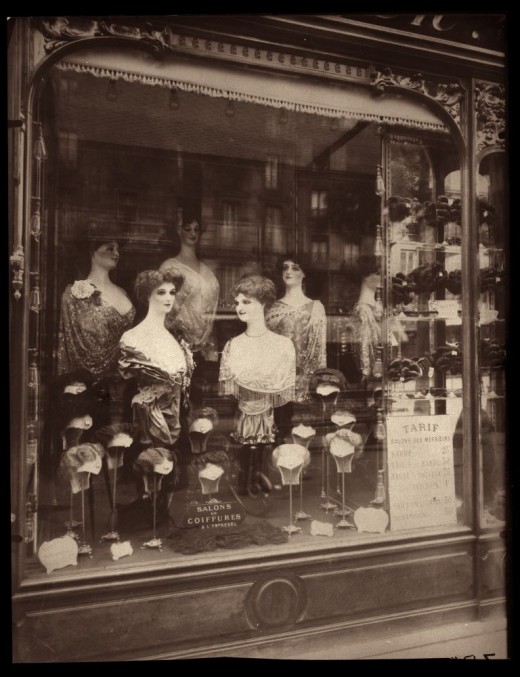 Hairdrresser, Bd. de Strasbourg, 1912
:::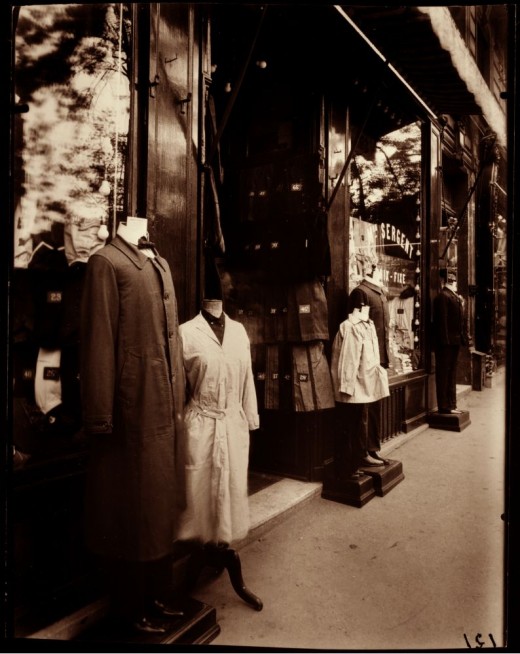 Clothes shop on Place de l'Ecoles, 1902
:::
Boutique art nouveau, 45 rue st. Augustin
:::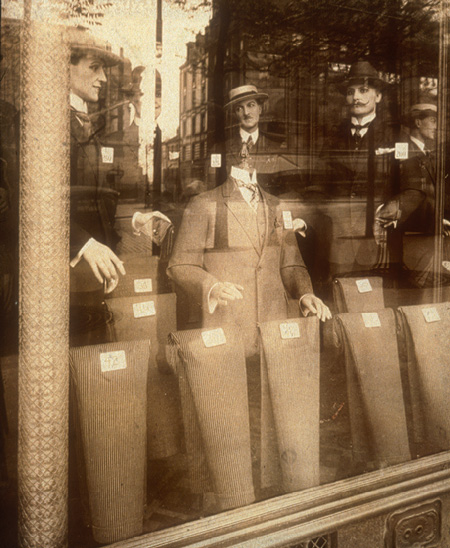 Men's clothing shop, Avenue des Gobelins, 1925
:::
Flower shop, 108 rue Moliere
:::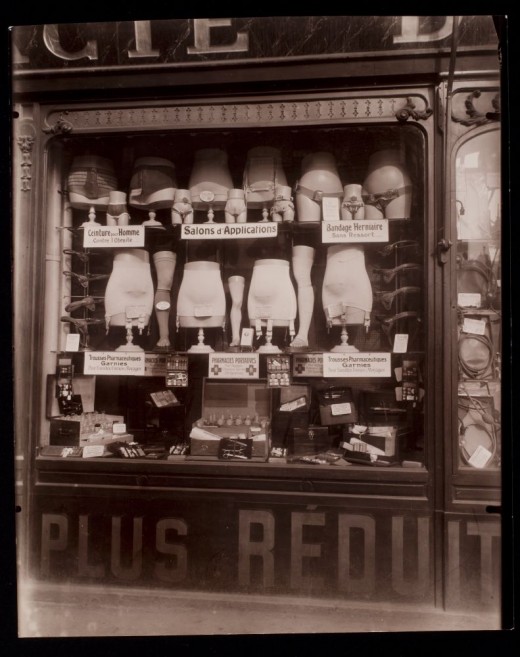 Any guesses on what this shop was for?
Boulevard de Strasbourg, 1926
:::
Unisex hairdresser, Avenue de l'Observatoire, 1926
:::
Women's fashion boutique, 1926