I'm not here to pretend I'm some kind of crafty DIY blogger that goes around magically decorating my room with a new make-over every week. But I do however know how to spot a super simple DIY project, so easy that you could probably do it while getting tipsy on a bottle of wine, which is usually what I'm doing by 6pm on Friday afternoon (okay maybe 4.30pm)…(FINE, I may have poured myself a glass of rosé at my desk at around midday. JEEZ. Give a blogger a break).
1. Make your doormat less boring & doormat-ish, more stylish.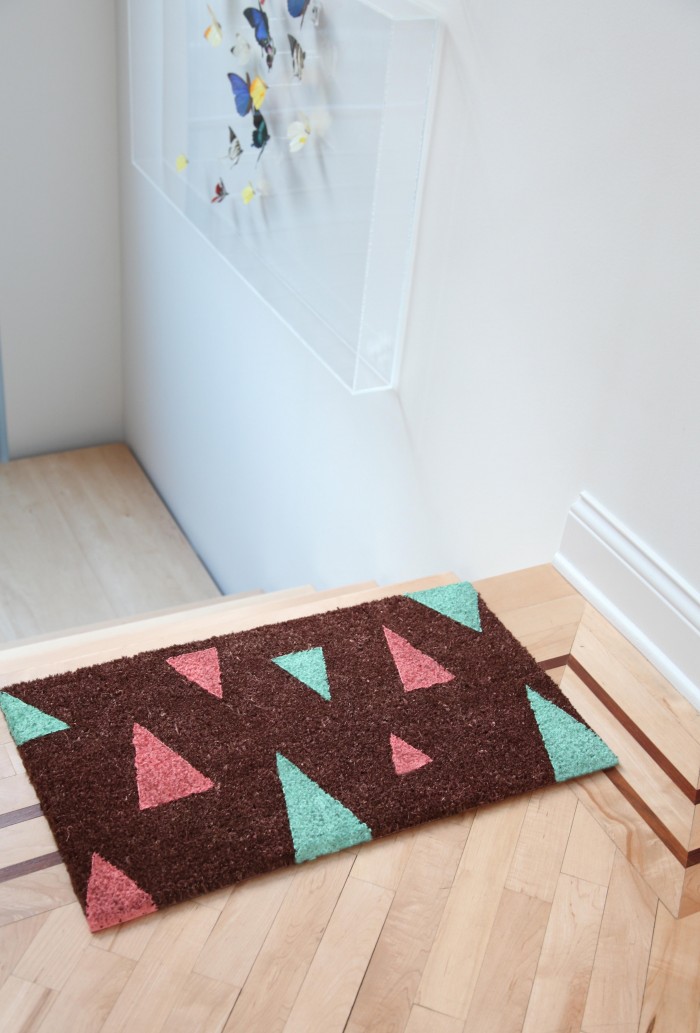 This one is from Miss Renaissance who suggests spray-painting your doormat to make welcoming your guests a little more fun. You don't necessarily have to copy her design, but I think this one looks very on-trend (whatever that is).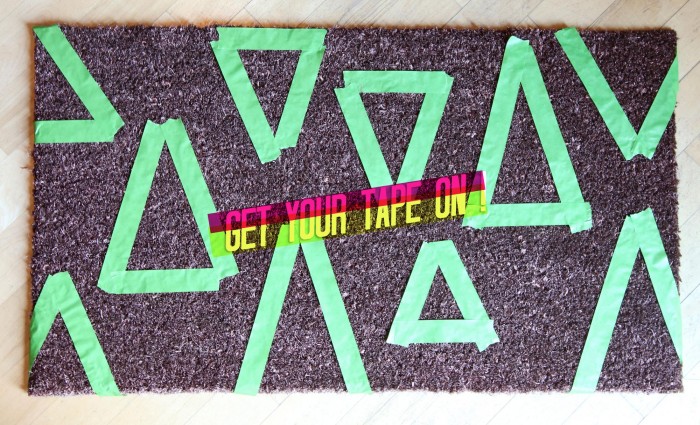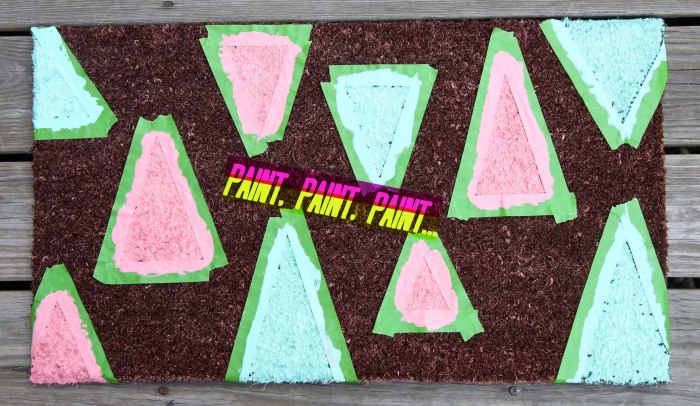 :::
2. Make use of all your old magazines and make a magazine stool.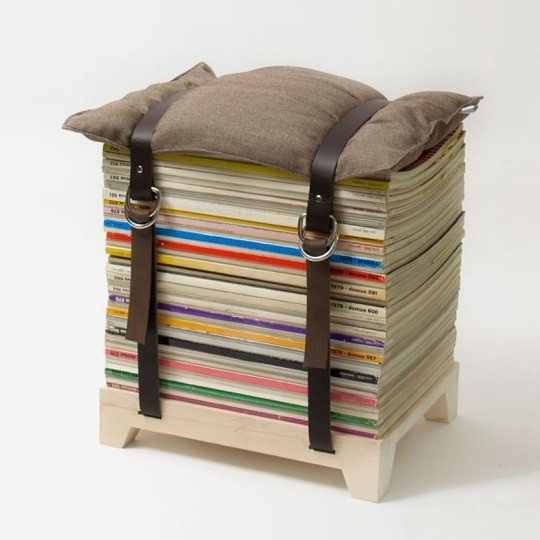 Pretty self explanatory, this is a shabby chic solution to finally doing something about all those magazine piling up in the corner. All you need is two belts and a pillow (not sure if you would even need that base stool in the picture). Via Apartment Therapy.
3. Light up a room with DIY Houses by Night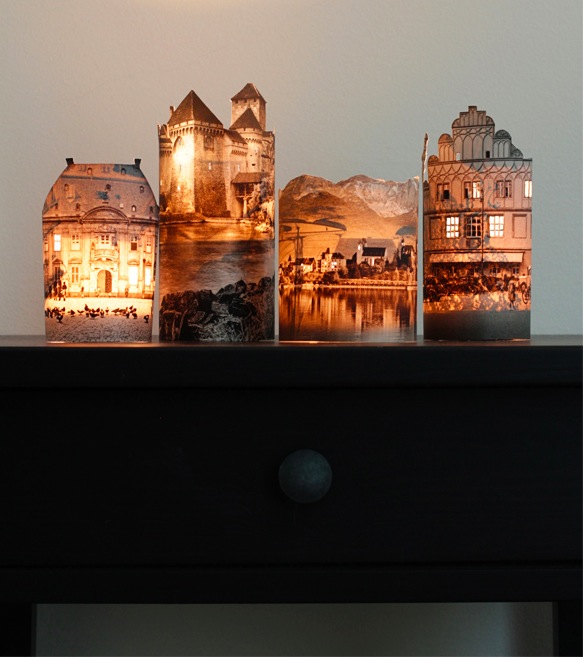 This clever and easier-than-it-looks idea from Fellow Fellow only requires some cutouts of pretty houses, scotch tape and battery-operated tea-lights.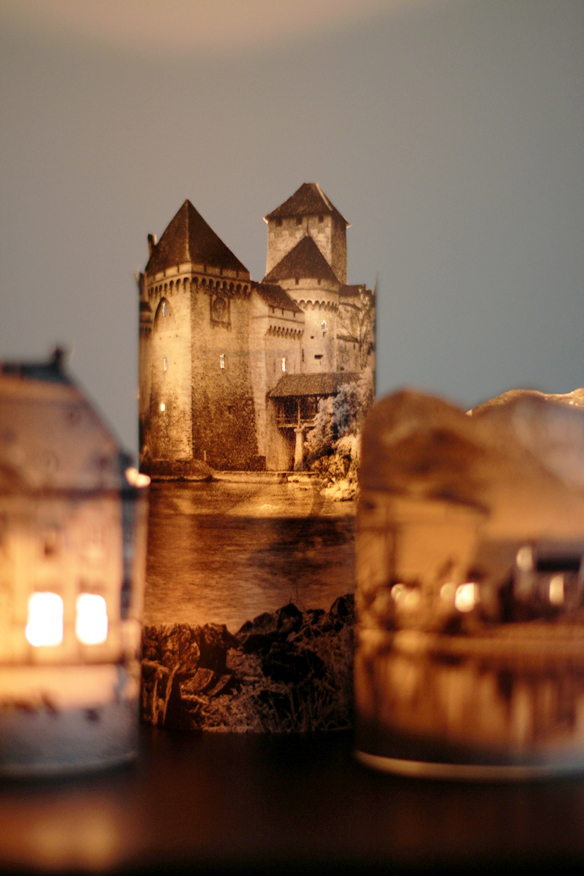 4. Get Chalky.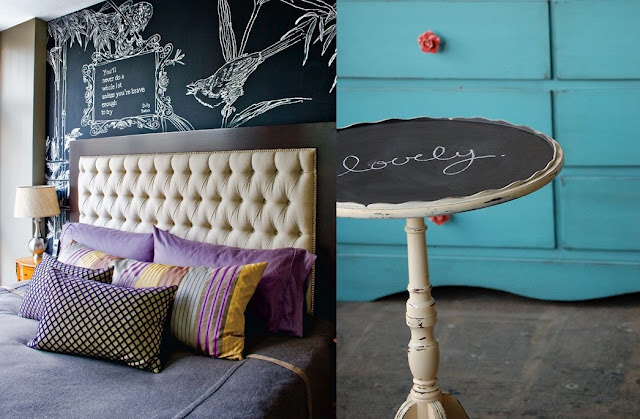 There are also sorts of ways to add a chalkboard into your decor, and here are a few fun examples. All you need is chalkboard paint which you can find in any homewear store.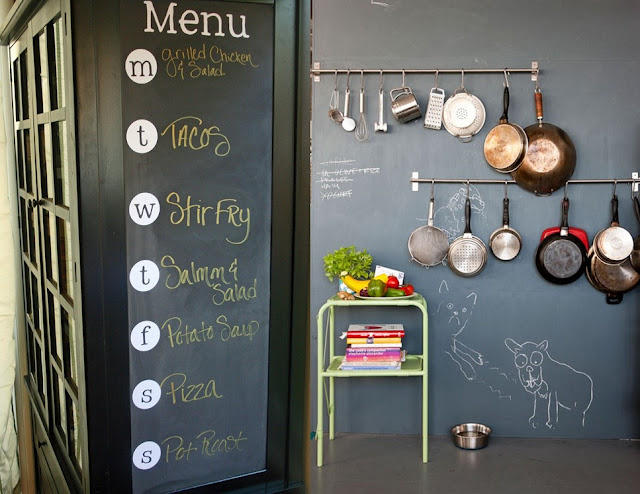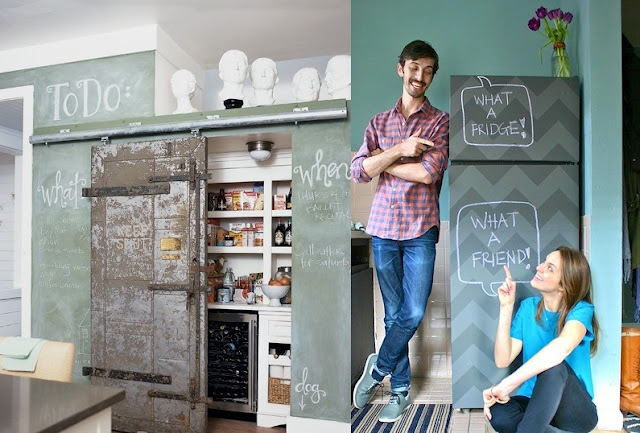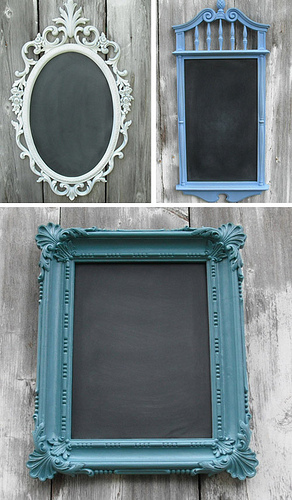 via here 
5. Get ready for your hot date with Lana Del Rey's make-up Artist in this simple & sexy beauty tutorial.
I'm not usually that interesting in beauty blogs but I've just discovered Sunnie Brooks' tutorials. They're so simple yet inspiring and loads of fun to watch.
[vimeo http://vimeo.com/43149562#at=81]
6. Two-tone your Door!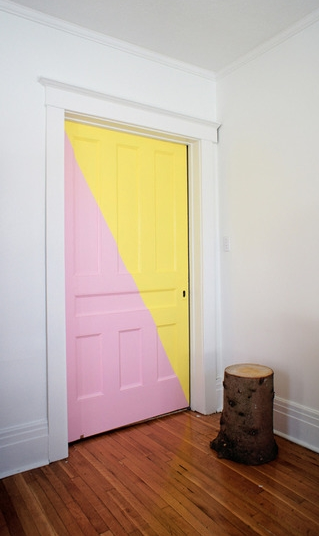 Another chic tip from Miss Renaissance's DIY-infused blog. Paint one half while covering the other in your two favorite colours!
7. Make sure you never lose your TV remote again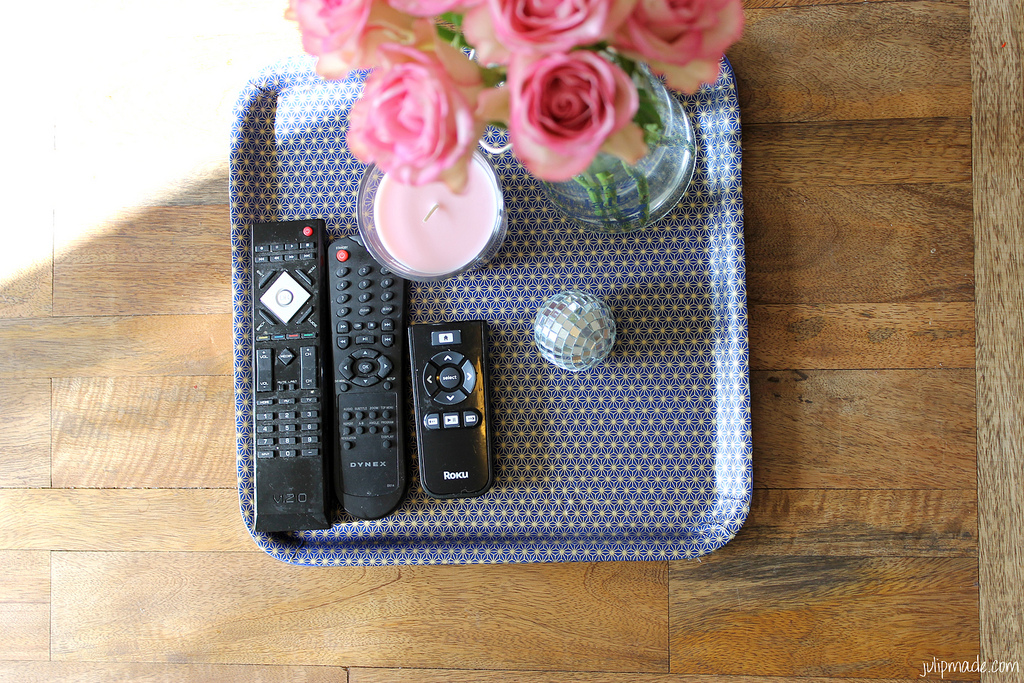 We're getting into ridiculously easy territory here with a suggestion from Julip Made. Find a pretty tray and use it to display just about anything from your television controls, to your candles, magazines, books or house keys.
8. Use old book pages for wall-paper!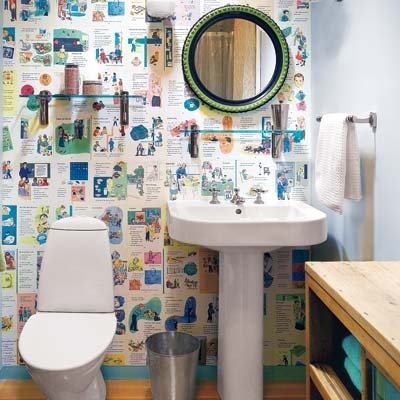 Using some wallpaper paste, decorate a wall with some vintage book pages with interesting illustrations. You could use comics for the bathroom, old recipe cards for the kitchen and even decorate the back panels of shelving to brighten up display units.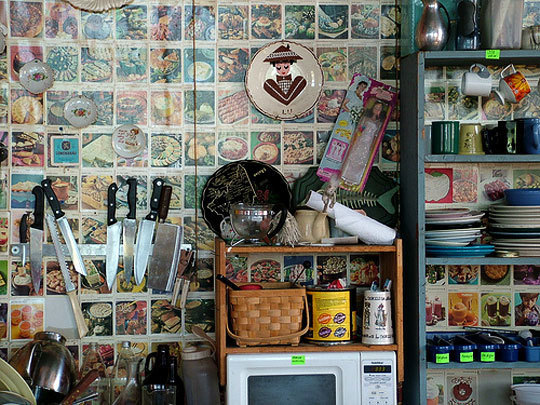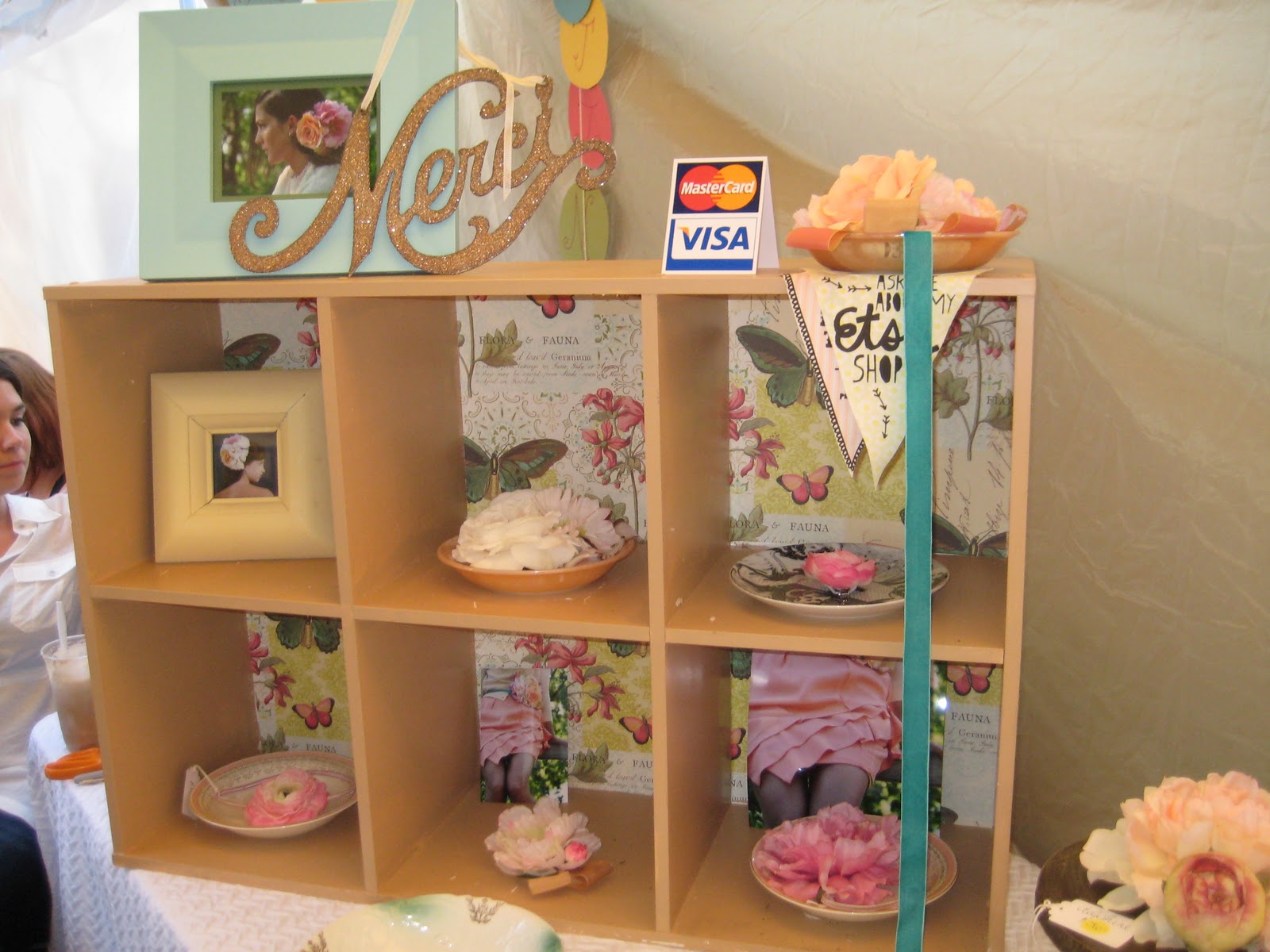 Via Buzzfeed
9. Create more space for your jewellery with a DIY Jewelry Stand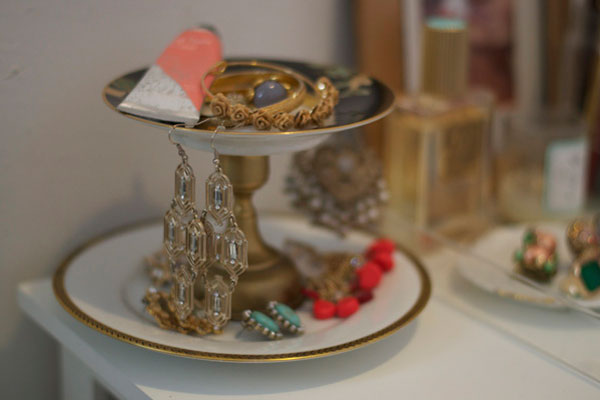 I don't know about you but my dresser looks like thieves have been rumaging through it. It's needs organizing asap! So this idea from Style within reach really spoke to me. All you need is two plates, a short candle stick and some glue! And voila, an elegant new place to keep your jewelry.
10. Give your boring black work shoes a new look.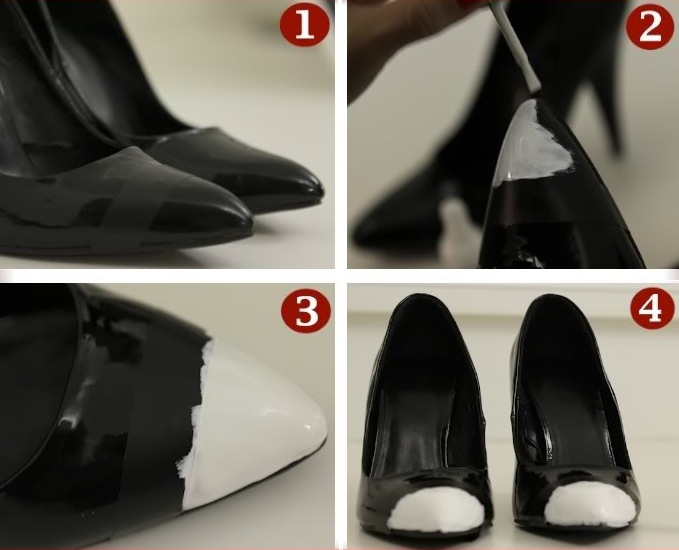 Inspired by the Guiseppe Zanotti design, all you need is some white nail polish and tape and give a stylish makeover to your stuffy work shoes. And remember, it doesn't just have to be monochrome! You could try this with any colour your please! Tutorial from Nanys Kloset.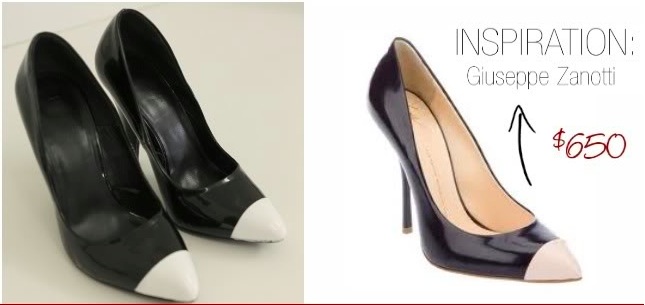 BONUS DIY IDEA
This one is for the boys. And it's probably not the simplest of DIY ideas but it certainly looks the most fun…
[youtube http://www.youtube.com/watch?v=4AF6dPEx7jI&feature=player_embedded]