When in Paris, you might as well do things the right way; drink at the bistros of the belle époque, buy your vegetables fresh at the marché; bargain your way through the brocantes; and when it comes to going to the cinéma, why not watch your favorite movie stars on the big screens of the most romantic picture houses of Paris?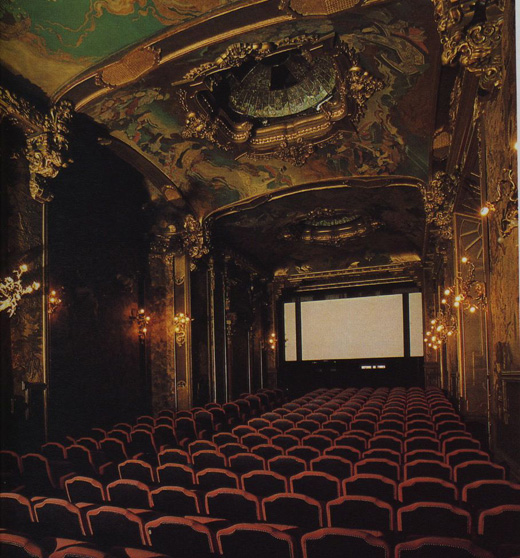 1. La Pagode
(7th Arrondissement)
A stunning independent cinéma and architectural marvel nestled in the back streets of the 7th arrondissement, this antique Japanese pagoda was once a lavish party palace built in 1896 by Mr. Morin, then owner of Le Bon Marché department store as an extravagant gift for his wife (who left him for another man not long after).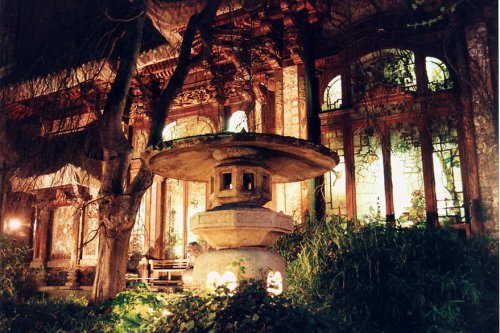 In the 1970s it was saved from demolition and later listed as one of the historic monuments of Paris. Today La Pagode shows independent original version films in their two theatres adorned with original frescoes, tapestries, and chandeliers.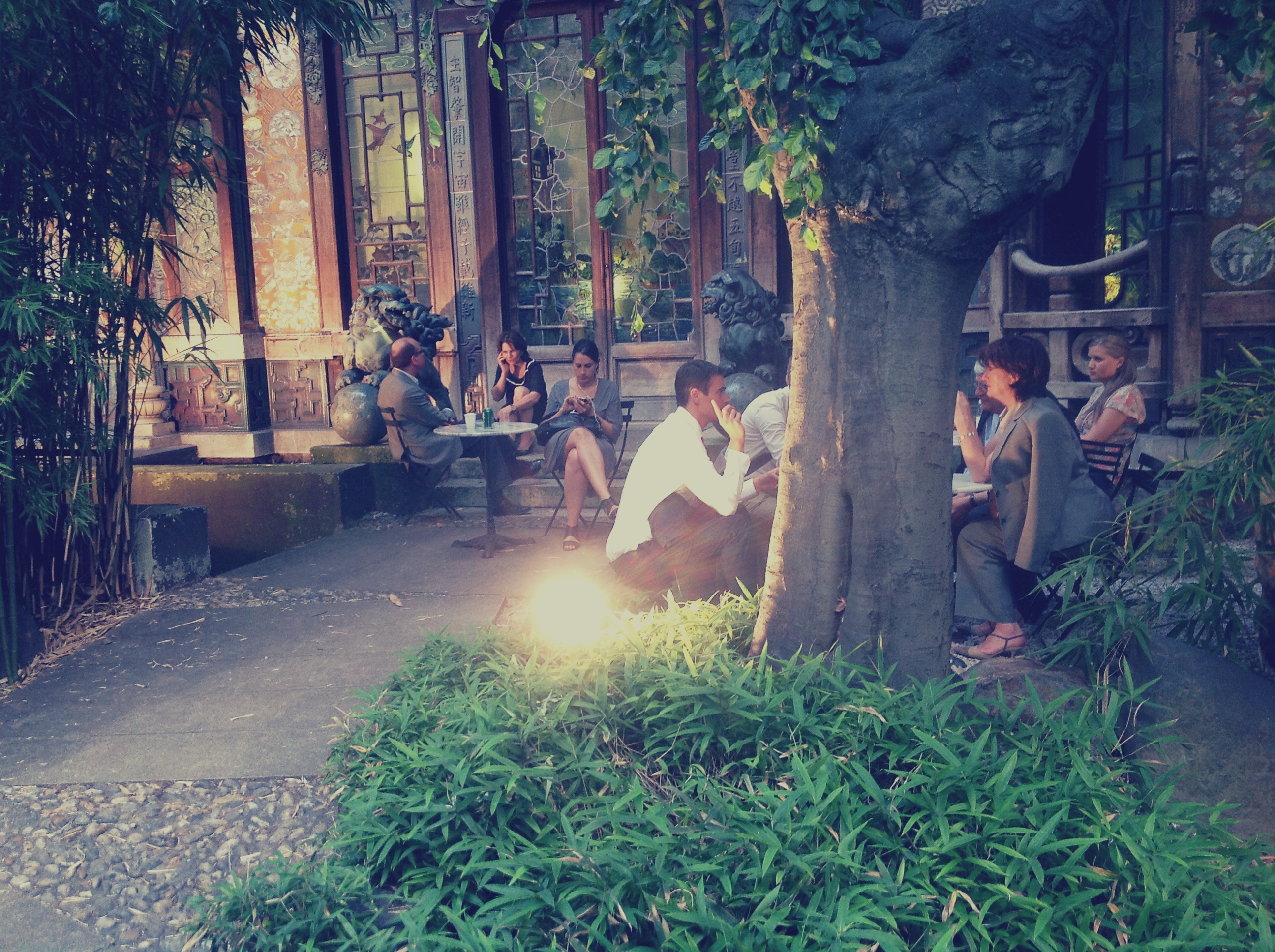 Film-goers often arrive early to enjoy a drink and a chin wag in the beautiful Japanese garden with bamboos framing the palatial Japanese architecture.
Coming from someone who goes to the cinema about twice a week, the best part for me might have been that there was not a single advert to sit through before the film started– just one little movie trailer which is fine by me.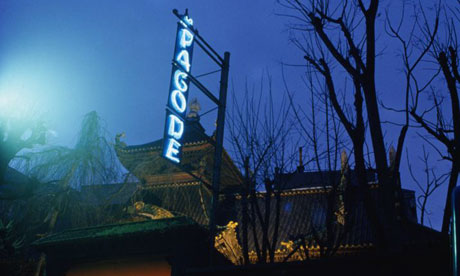 Website: La Pagode
2. Le Grand Rex
(2nd Arrondissement)
La Grande Salle, filled with 2,800 seats is definitely the main attraction of this Art Deco giant. Opened since 1932, Le Grand Rex has been providing Parisians with a dramatic movie-going experience for decades. To top off the ornate interior (quite literally, in fact), the ceiling is painted to resemble a night sky dotted with stars.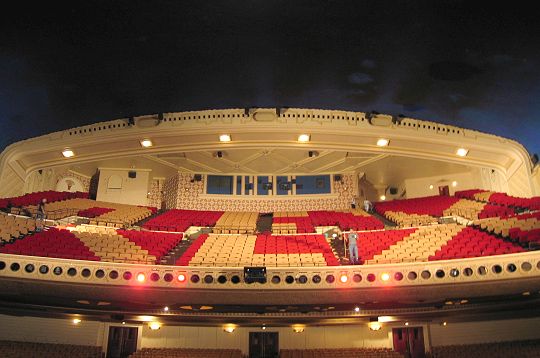 This cinema mostly features mainstream blockbusters, but the entire ambiance and history of this majestic theatre is not to be missed.
Website: Le Grand Rex
3. La Vilette
(19th arrondissement)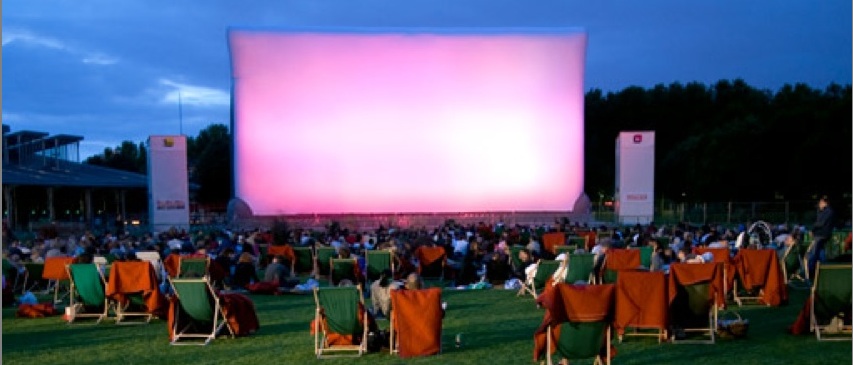 An free open-air cinema in Paris? The city of romance just keeps on giving. From the 25th of July to August 26th, the Parc de la Villette near the Canal Saint Martin offers both French and English language films, modern and classics, from Wednesday to Sunday.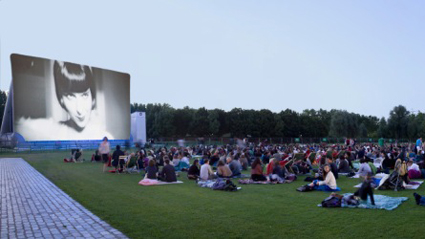 This year's program highlights includes Virgin Suicides, Un Homme, Un Vrai, A History of Violence, Tim Burton's Alice in Wonderland and Chérie, Je me suis Rajeunir. Pack a picnic, blankets and cozy up with someone under the stars.
Website: La Villette
4. Christine
(6th arrondissement)
Rediscover cult English language films and other quality independent VO (version originale) films behind the old Louis XIV stone façade of the Cinèma Action Christine in the back streets of Saint Germain. I know, it sounds odd me telling you to go watch English-language movies while in Paris, but in fact, the French love old American classics.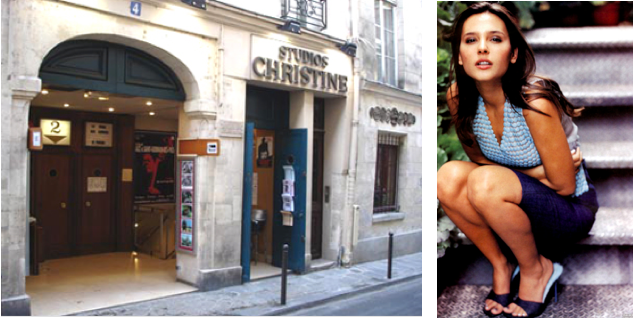 Parisian actress and Saint Germain resident, Virginie Ledoyen goes most Sundays by herself, "to watch old westerns… when I'm feeling a bit down", she says, "it's my favorite cinema. Open since the 1970s, the Christine attracts a faithful clientele of local artists and intellects who often gather in the cinema's retro lobby before and after screenings.
Screenings: Christine Action
5. La Peniche
(19th arrondissement)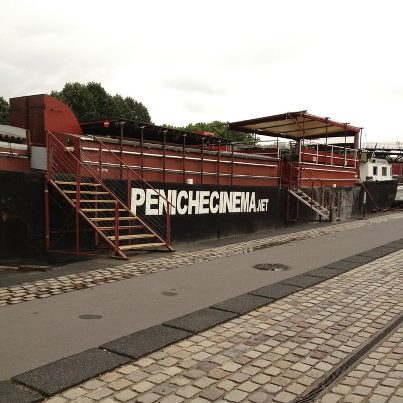 My final choice is probably the most unusual cinema of the lot because … well it's floating. 'Peniche' means canal boat in French and this picture house is just that. Moored in the l'Oucq canal of the Parc de la Villete throughout summer, La Peniche screens off-beat films and short films and even offers film-making courses.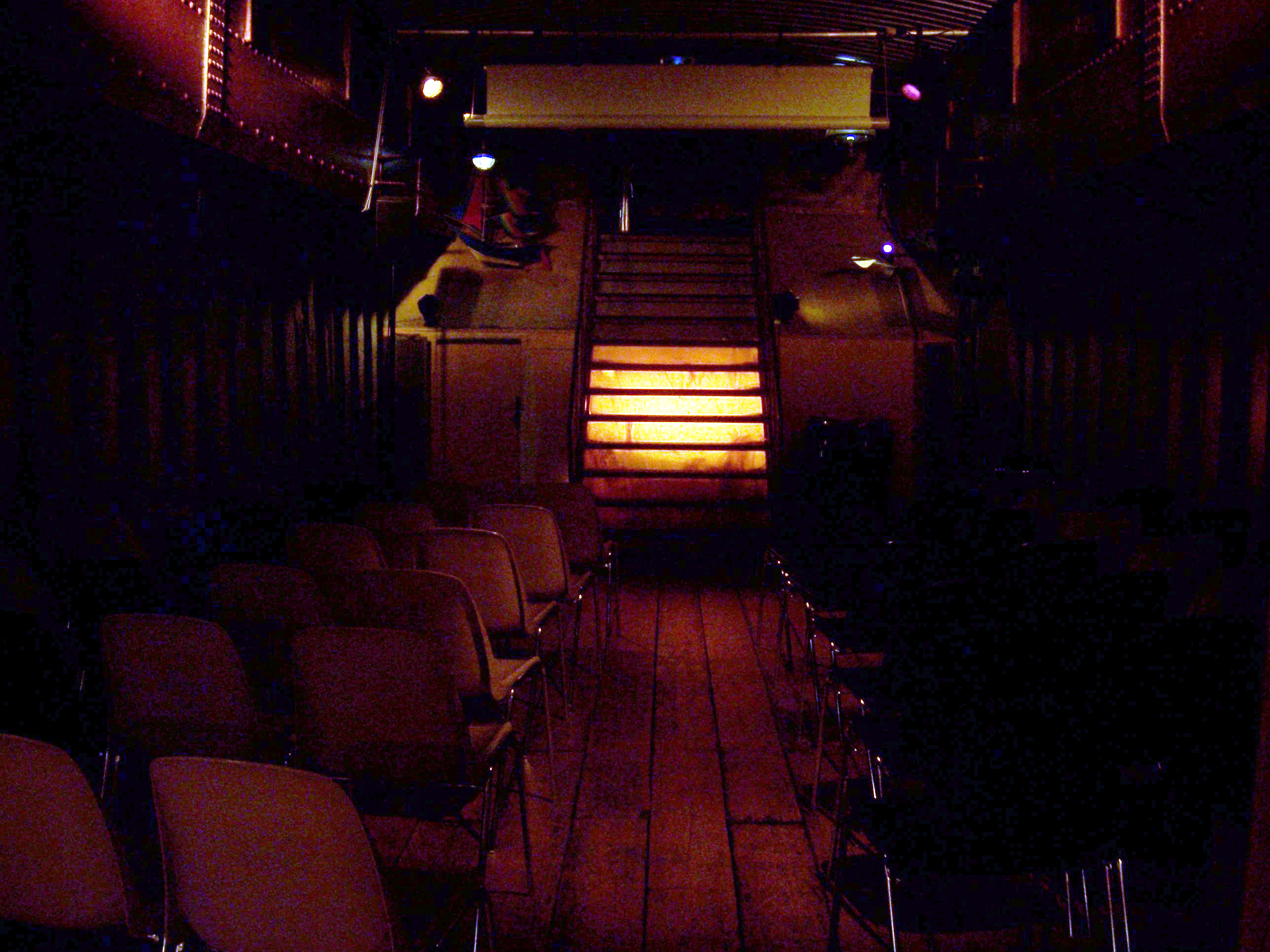 It's become quite the hangout for aspiring directors, producers and writers who come to mingle at the art-house (or art-boat) which regularly hosts film premieres for Oscar nominated titles, salsa evenings and networking events.
Find out what's going on at La Peniche