Feel like summer is slipping away all too quickly as September approaches? Nessy has compiled her list Paris' best terraces and al fresco spots just when you need them most…
1. Secret Courtyard Dining in the Marais
JAJA
Tucked away in the vibrant streets of the Marais, just meters away from the Point-Virgule, Paris' last remaining dinner theatres, you will find the mysterious and inviting entrance to Jaja and it's intimate little al fresco paradise. With an unusual wine list of lesser-known producers, a down-to-earth menu and friendly waitresses, dining is a seamless experience in this 17th century, could-be-in-Provence courtyard.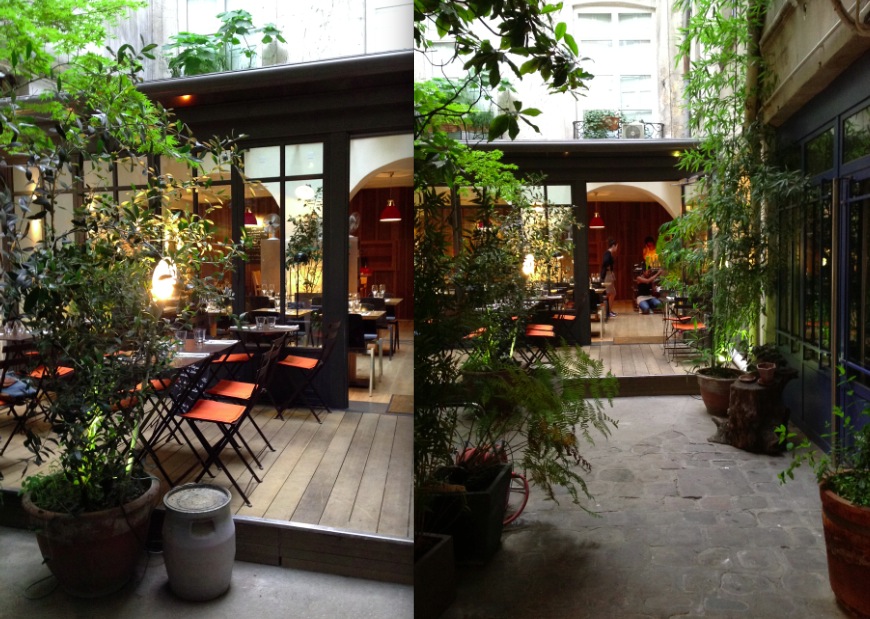 3 rue Sainte-Croix de la Bretonnerie
Paris 4ème
Terrace remains open all year as long as the weather permits it.
Tél : 01 42 74 71 52
Open Everyday
2. Visit a Waterfall's Grotto before Evening Drinks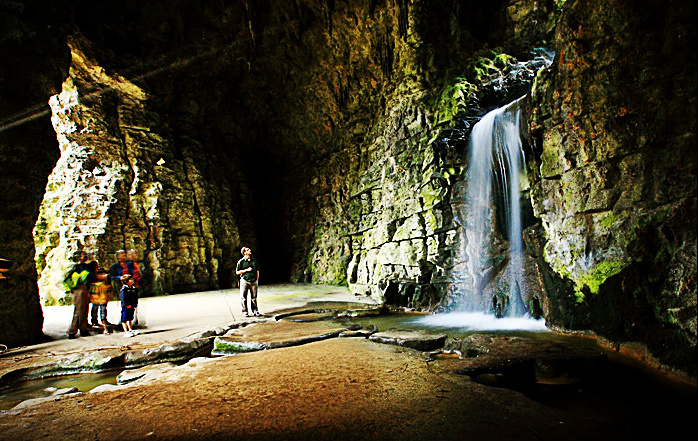 The Parc des Buttes Chaumont means one thing to most Parisians: drinks at Rosa Bonheur. But what a shame to pay a visit to Paris' most exotic park without first taking a little adventure down to the foot of the waterfall and exploring the impressive grotte / cave. If you miss the adventure of summer, the Parc de Buttes Chaumont has plenty of nooks and crannies to explore and ofcourse– there's always the jovial Rosa Bonheur, the infamous watering hole of hip young Parisians for a rewarding glass bottle of house rosé.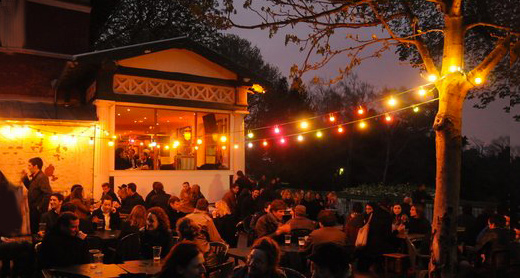 Parc des Buttes-Chaumont
Rue Manin et Rue Botzaris, 19eme
Metro Buttes Chaumont
3. Back to work/ school on an Art House Terrace
LE SALON DE CINÉMA DU PANTHEON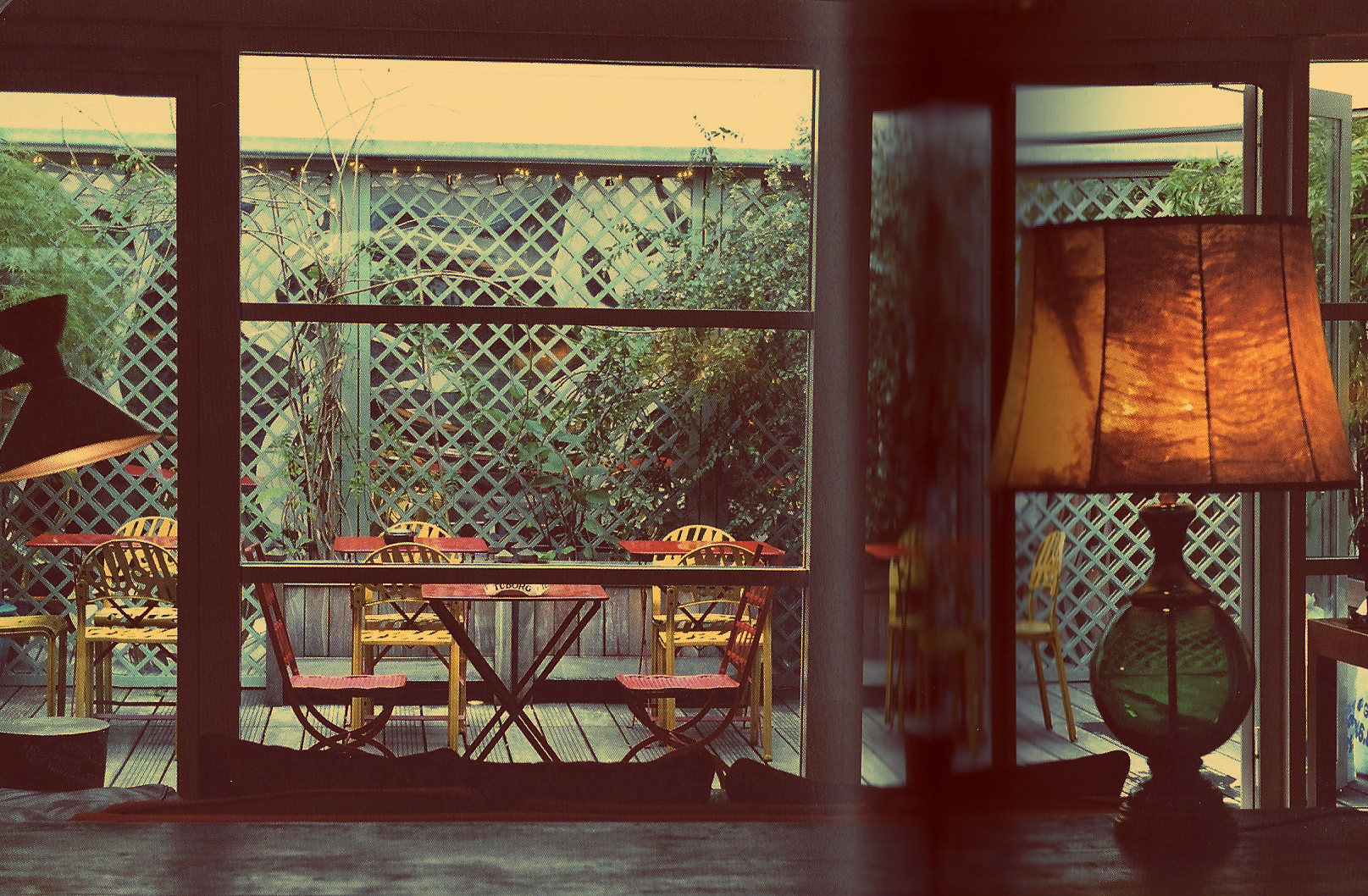 It's a hard pill to swallow but after all that running around on the beach without a care in the world, we all have to get back to reality. But it's up to you to make that reality a little more interesting. In the cultural haven of the art-house Cinema du Pantheon, owned by an award-winning French film producer, a quiet terrace and lounge decorated by Catherine Deneuve herself awaits you for a day of peaceful study– al fresco! If it gets a little chilly, you can always move inside and collapse on a big comfortable couch and re-charge your laptop in one of the many power sockets. Spend hours here without feeling like a squatter and you can always catch a film downstairs at the end to reward your hard work.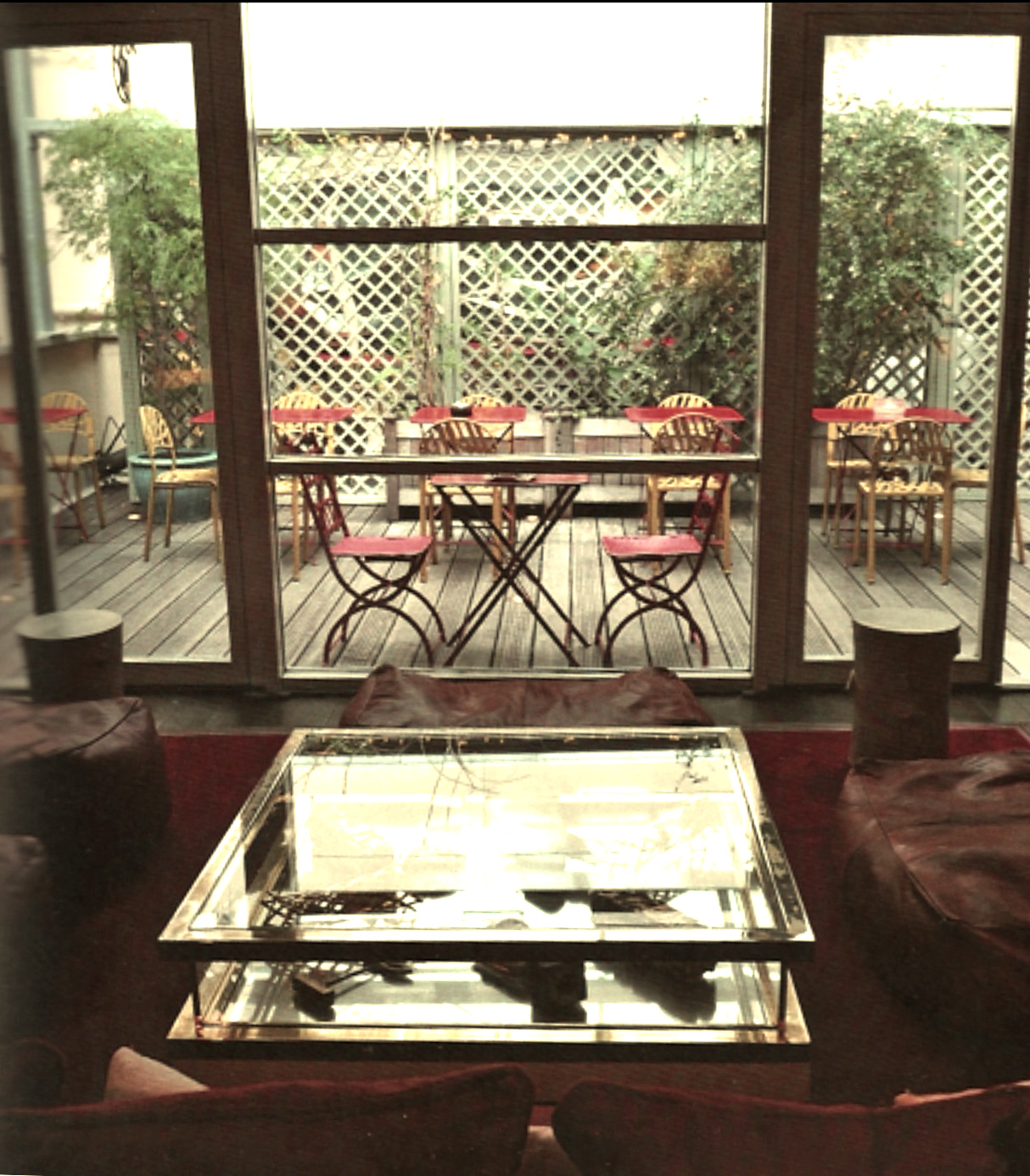 13, rue Victor Cousin  75005 Paris
01 56 24 88 80 
4. Dining & Evening strolling in Woody Allen's Paris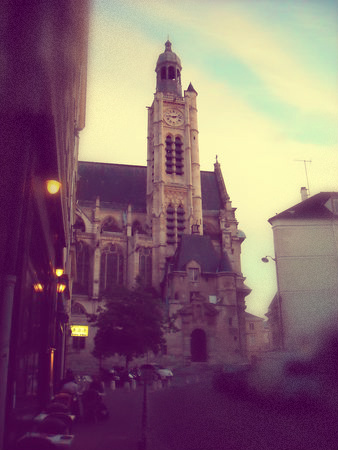 When I say Woody Allen's Paris, I'm talking about the Rue de la Montagne Sainte-Geneviève; that wonderful street that winds from the end of Boulevard Saint Germain up to the Pantheon Palace. It's where Ernest Hemingway and his buddies pick up Owen Wilson on the steps of St Etienne du Mont for his nocturnal time travels in Midnight in Paris.
With a front row view of those steps is La Cappanina, a no-fuss Italian restaurant with very pleasing prices and in my opinion, one of the best terraces in Paris. The menu is vast and as the cooler weather sets in, the terrace is heated. The view of this unspoilt old Parisian cobblestone street and the chiming of the church bell at sunset really do transport you back to another era– which I'm guessing is the reason Mr. Allen chose this spot as the portal for his leading man's time travel to the Belle Epoque. After dinner, get wonderfully lost in the backstreets of the Pantheon and make sure to wave to Ernest Hemingway's old window at 74 rue du Cardinal Lemoine.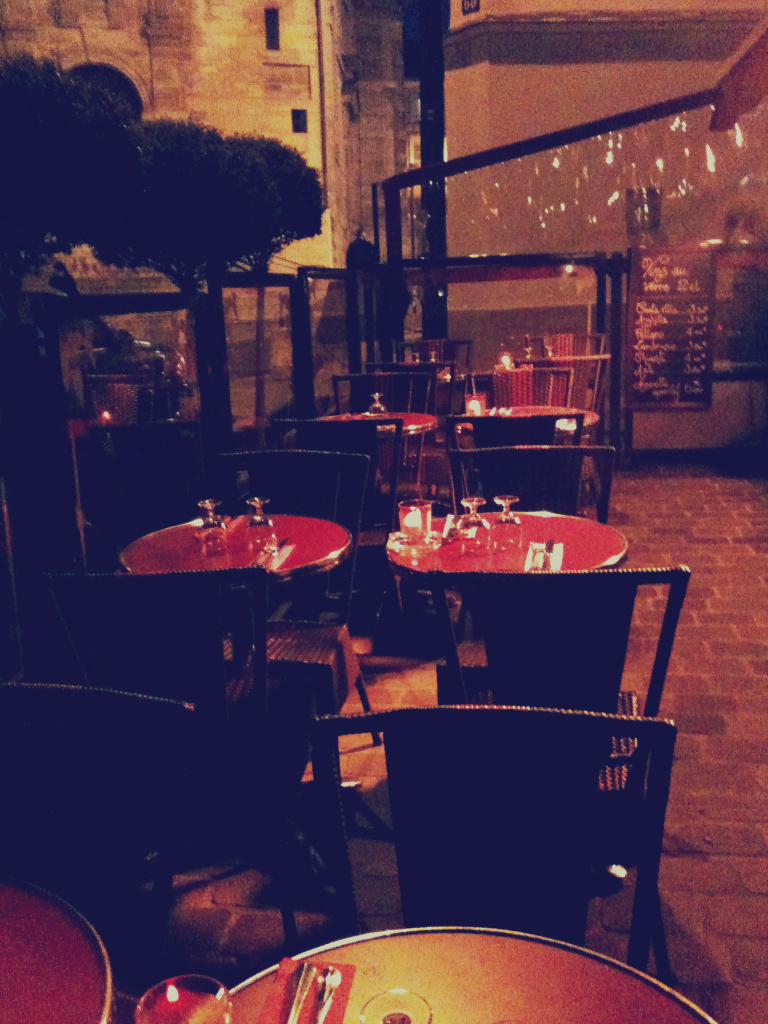 La Cappanina
64 rue de la montagne-sainte-genevieve
5eme
01 43 26 07 42
5. The Perfect Summery Afternoon in Montmartre
Le Troubadour/ Musée Montmartre/ Clos Montmartre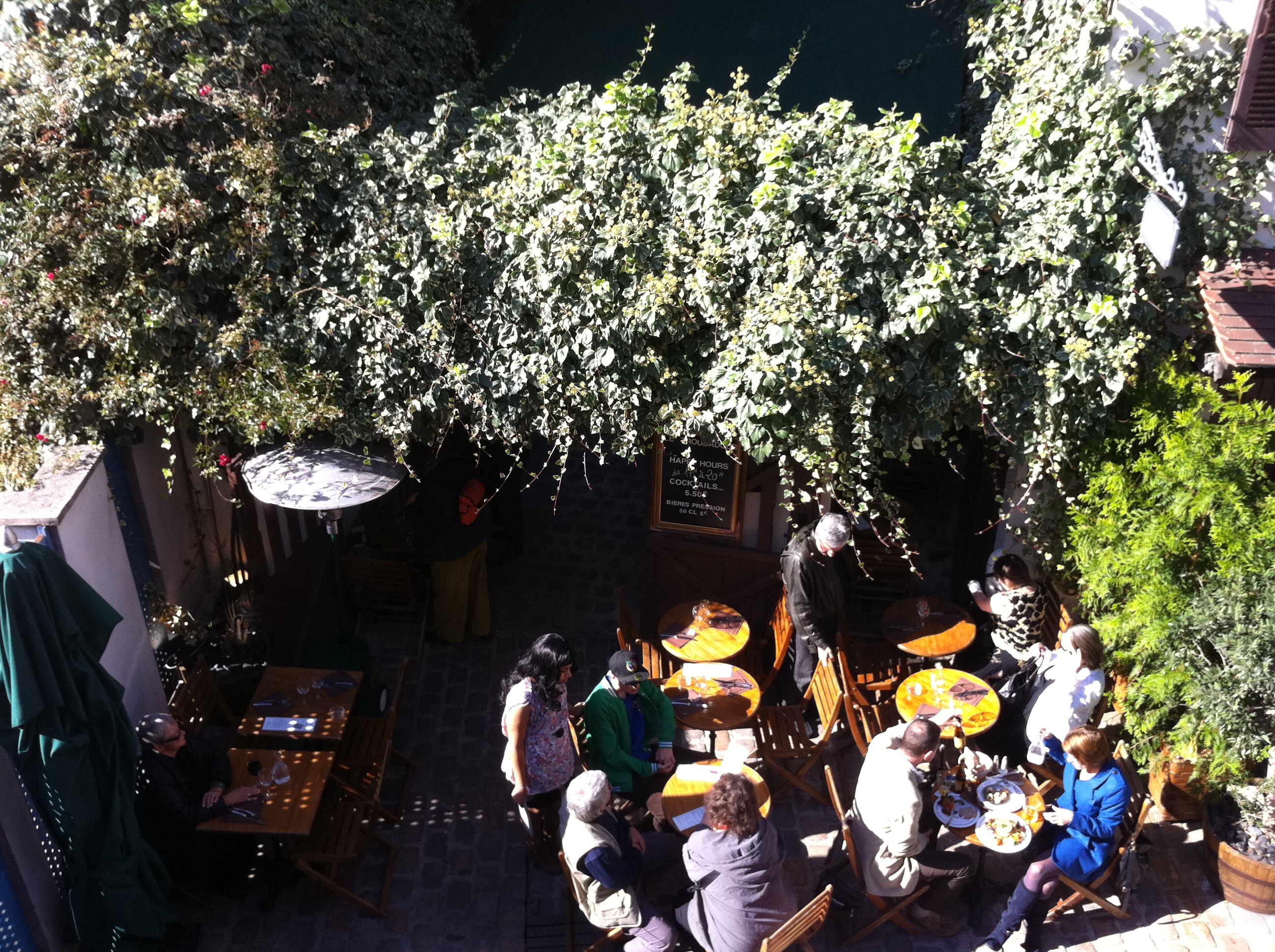 If you want to escape to the countryside without really escaping, I can only recommend beautiful Montmartre. It doesn't have to be the tourist trap it seems to be turning into if you avoid the main square around the Sacre Coeur. In doing just that, I stumbled upon Le Troubadour, a restaurant most people miss because it's very well hidden. When you find the Espace Dali, you're close! Down a flight of stairs at the end of a walkway is a charming and leafy little restaurant in the sun. You can go really French here and order some very garlicky snails or go for some less daring French classics on the menu. I was sitting on Le Troubadour's terrace enjoying a sunny lunch with a friend here back in January and it felt just like summer…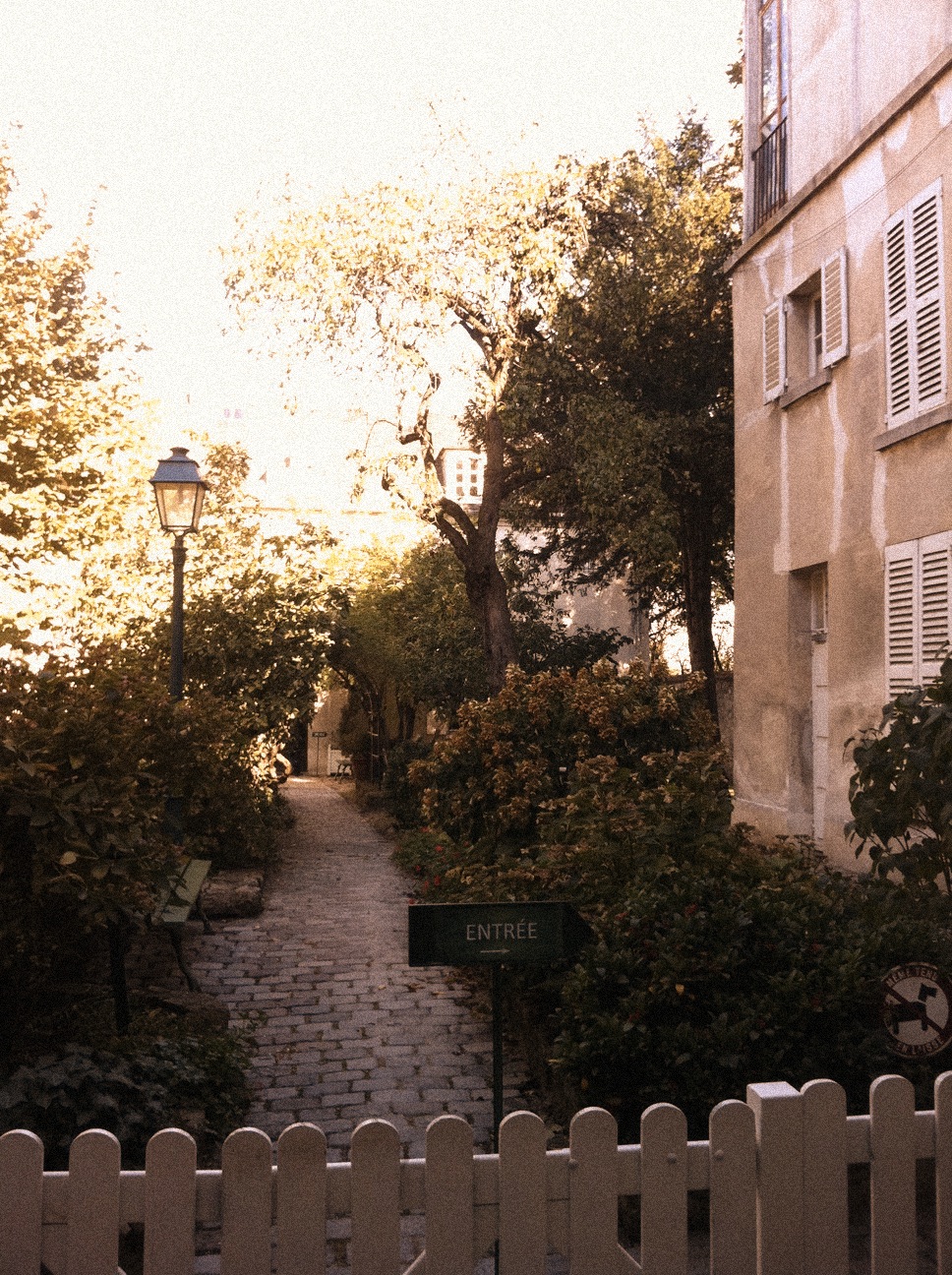 After lunch you have the nearby Escpace Dali to visit as well as the dreamy Musée de Montmartre and its beautiful garden, once painted by Renoir. Spend an hour in this quaint little museum that tells you all about the history of Montmartre, the artists who lived here and the area's development as a centre for art and nightlife through old poster and advertisements. Walking through, you imagine the house alive with the amazing people who lived and painted here. The museum is situated on a street right out of a storybook with quirky old houses but really adds to the magic is the beautiful vineyard just adjacent. Many wander around Montmartre for hours without ever discovering the Clos Montmartre,  Paris' last working vineyard, producing around 1500 half-liter bottles each year. You'll feel miles away from bustling Paris and you'll find yourself taking your sweet time as your descend the steps of Montmartre, back to reality.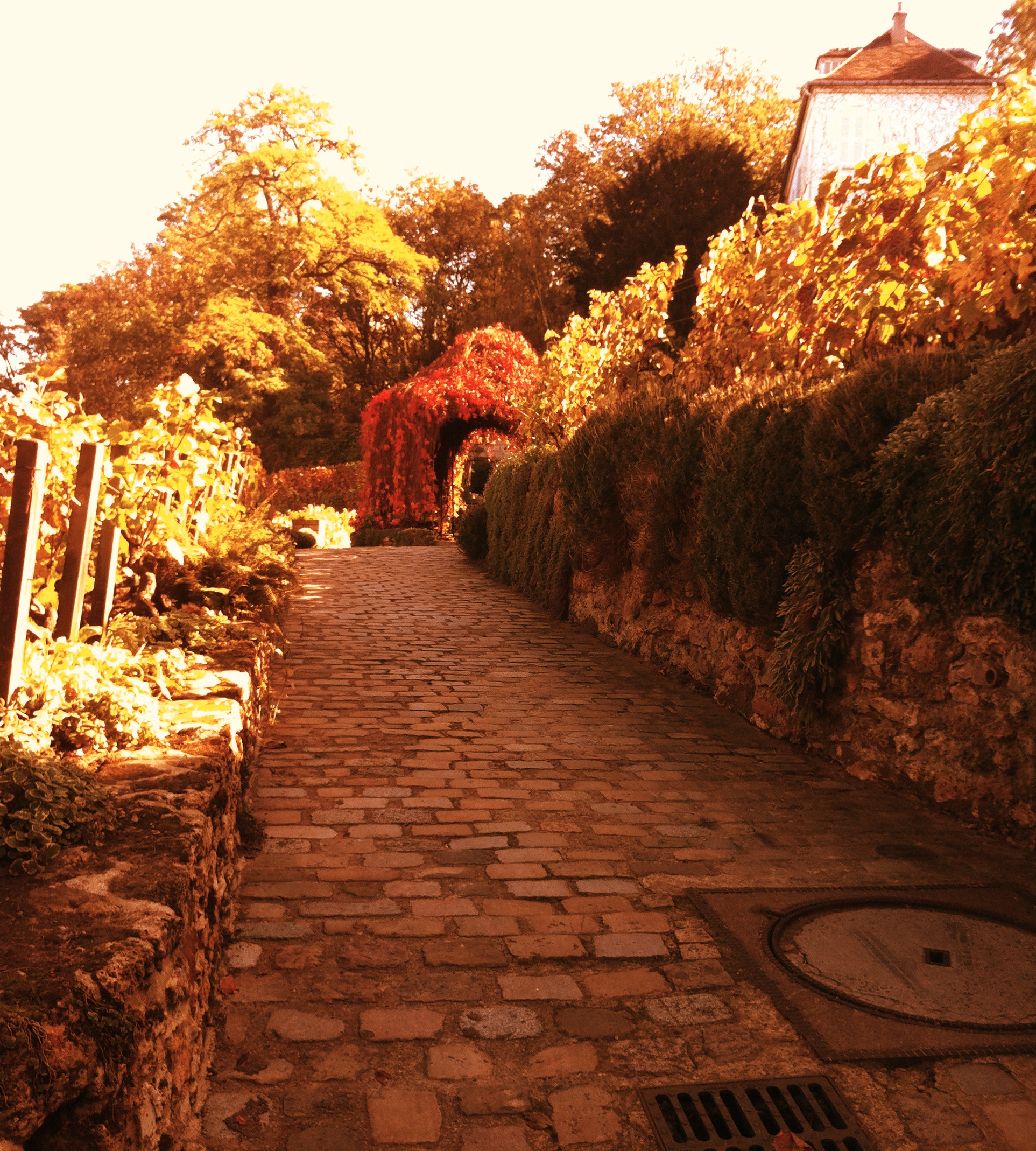 Le Troubadour
4 Rue Poulbot
Tel: 01 46 06 57 02
Open Monday to Saturday (closed Saturday lunchtime)
Musée de Montmartre
(Clos de Montmartre vineyard just opposite entrance)
12/14, rue Cortot
 01 49 25 89 37
Open everyday from 10-6pm.
6. Eat under Beach Parasols in 13th Century Paris
L'EBOUILLANTÉ
A tranquil oasis in the backwater of a medieval street, l'Eboullante's food is fresh, healthy and not expensive. It has unique position on the banks of the Seine, just far enough off the street to cut down almost completely on traffic noise. You can't escape that holiday feeling when you dine here on a sunny day with the charming blue and yellow parasols for shade.
7. Plan your next Exotic Travel Destination at the Hotel El Dorado's Le Bistro de Dames
LE BISTRO DES DAMES – Hotel El Dorado
 With influences from Asia, Africa and South America, taking a late night drink or a light lunch at the Hotel El Dorado's restaurant Le Bistro des Dames will bring back all sorts of memories from your past travels. Sitting feet away from a giant Buddha head, surrounded by bamboo and palm trees, the terrace is the perfect place to extend your summer. With friendly staff, rustic charm and international languages spoken in every corner, you'll feel as if you've stopped off at a backpacker's haven somewhere exotic.

Le Bistro des Dames at the Hotel El Dorad0
Open until 2AM! 
18 Rue des Dames, 17eme (500 metres from Place de Clichy)
01 45 22 13 42
8. A Breezy Bento at Bonpoint
NANASHI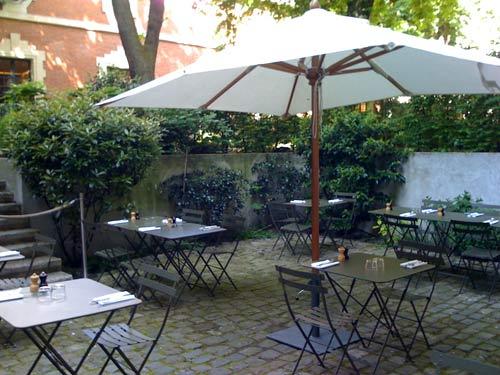 Many Parisians probably don't know about the vast terrace at the back of Paris' chicest baby boutique– probably because if you don't have a baby, you wouldn't have any reason to explore the 1200 square foot concept store.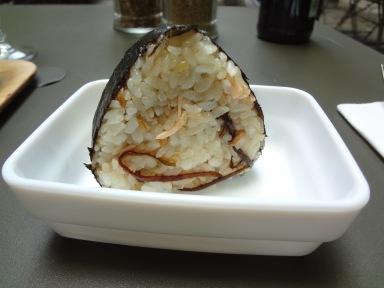 Serving 100% bio bento, Nanashi restaurant set up shop in the Bonpoint boutique earlier this summer and although you might think the restaurant would be all-too baby-friendly, you'll find it surprisingly peaceful on weekdays.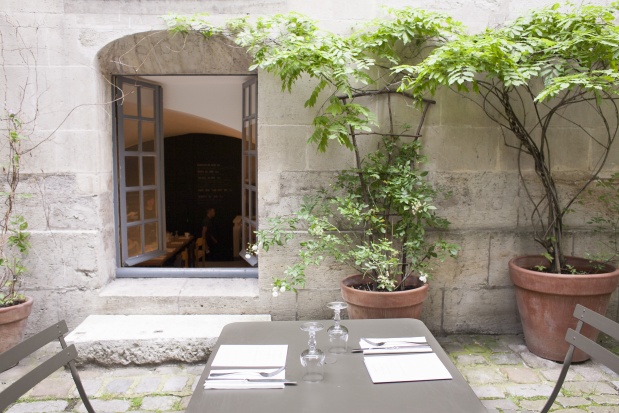 Bonpoint,
6 rue de Tournon, 75006 Paris
T 01 43 26 14 06
Tues-Sat : 10h – 19h
9. Dinner at the Zoo
LA BALEINE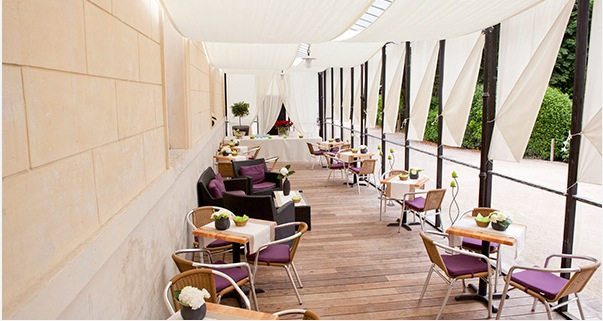 What can make you feel more far away from the city as you dine when you're neighbors are some of the world's most exotic animals? Unknown to many, situated next to the flowered lanes that lead to a back entrance of the Paris zoo in the Jardin des Plantes, The terrace  of La Baleine is probably most pleasant in September when the temperatures have eased– a perfect stop for anytime of the year after a sunny stroll around the zoo. Who says the zoo is only for kids?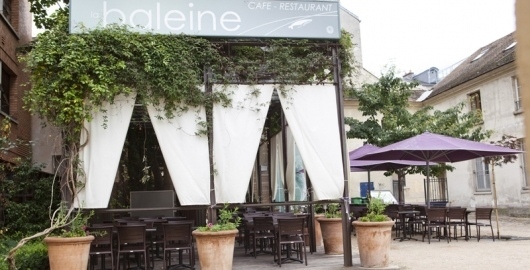 75005 Paris
01 40 79 80 72
Always best to call ahead for opening times as they sometimes do private events
10. Iced tea in a garden of romance
MUSEE DE LA VIE ROMANTIQUE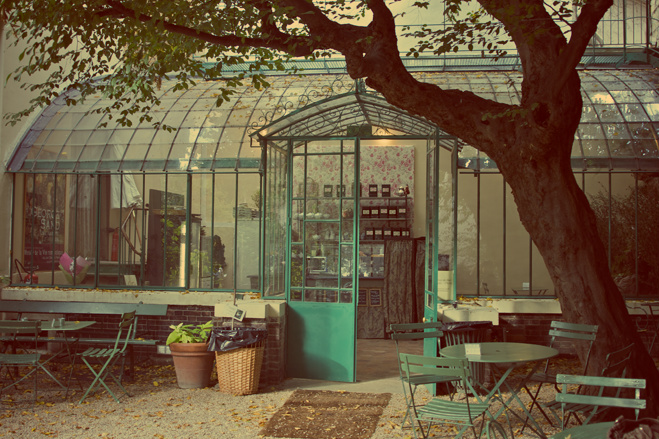 Since 1981, the private townhouse that once entertained the likes of Delacroix, Chopin and Rossini, has been a museum devoted to the romantic movement in the arts. But come mid afternoon, it's simply paradise. Nestled at the top of a tree-lined lane shutting out the noise, bell flowers, lilacs and wisteria are thriving happily as if they were in the middle of the countryside. An old glass-house next to the main townhouse that used to be commissioned by artists is now home to a lovely tea room serving lunch and the best iced tea you might ever try– Egyptian style made with hibiscus flowers and cinnamon. Paradise: found.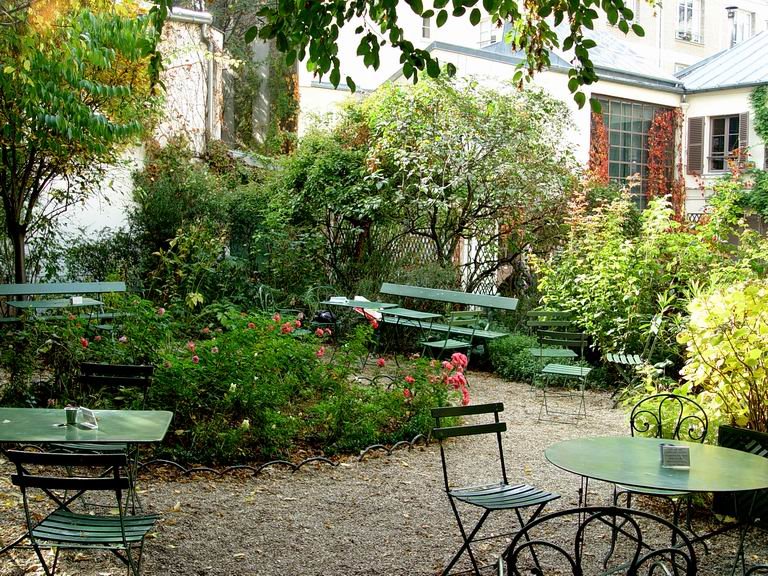 16 Rue Chaptal, 9eme
10-6pm, closed on Mondays