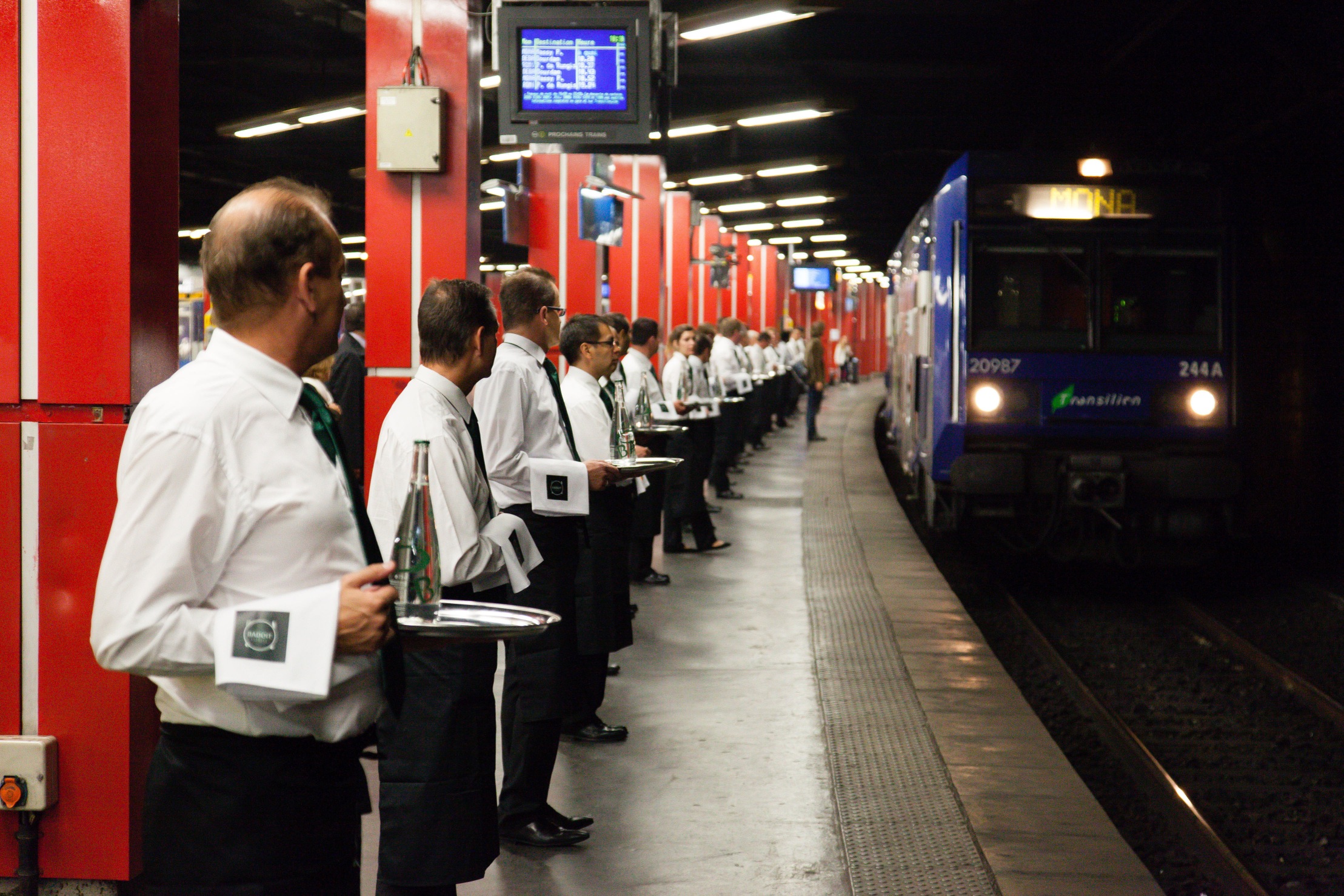 All aboard the Badoit Express! Just a few weeks ago on the RER line C commuter train into Paris, the sparkling water brand Badoit decided to surprise tired commuters on their way home with an astonishing and unusual gastronomic treat. Two-star Michelin chef of the Paris Mandarin Oriental and judge of the French version of Master Chef, Thierry Marx came aboard to serve his unsuspecting patrons an exceptional menu which included veal, foie gras and 'snow egg' with caramel sauce. A full-catering staff was recruited for the three-course meal served on white table-cloths and complemented by a constant flow of sparkling Badoit water.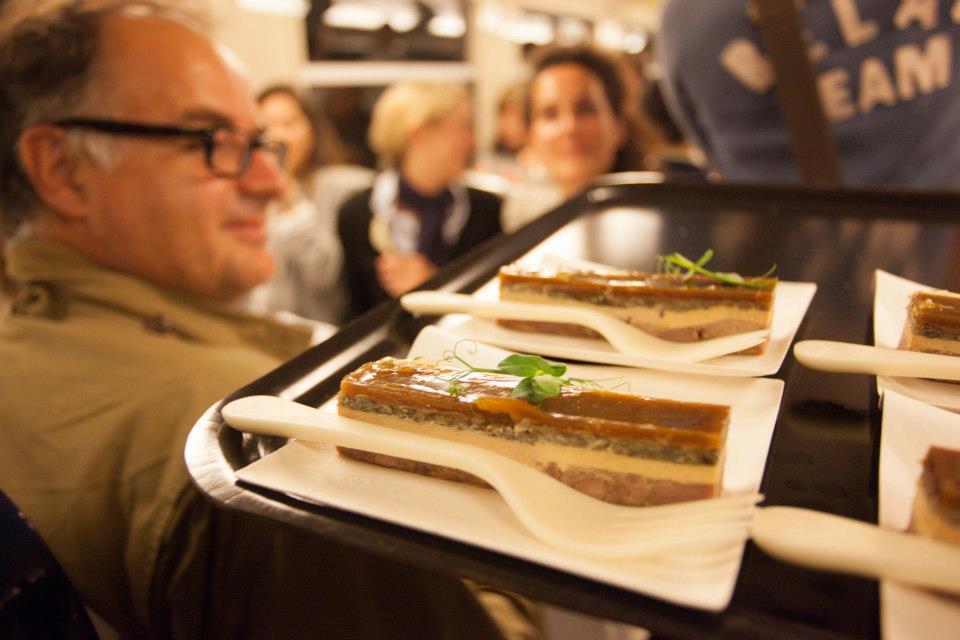 Live vicariously through the lucky Parisian commuters with this video by Badoit, who filmed the whole thing:
http://www.youtube.com/watch?v=Z8C9CNntzrw
Smiley faces and full tummies. Now that's my kind of publicity stunt!
#OnlyinParis