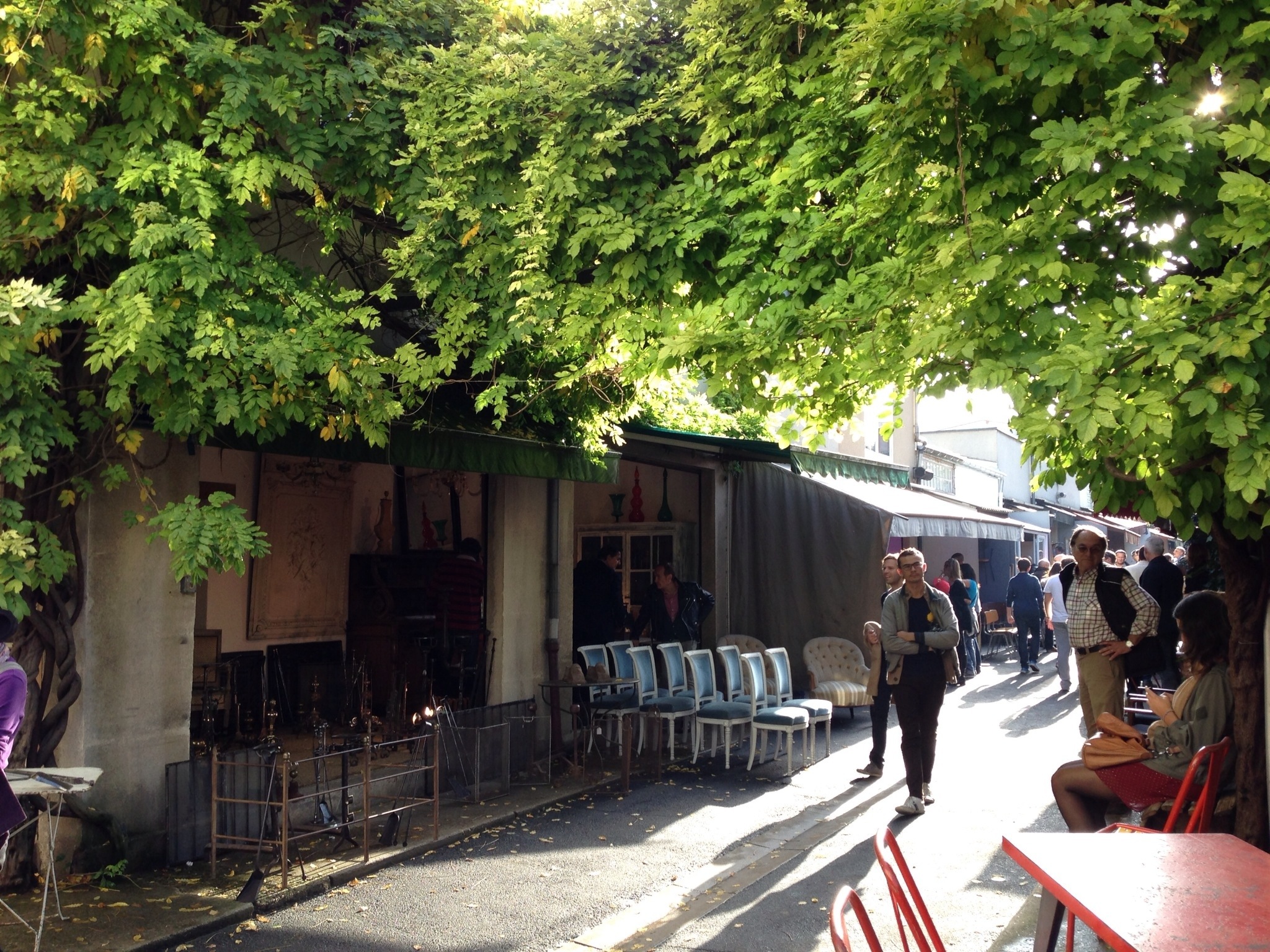 On a crisp sunny Sunday, there really is no better place to be in Paris than les Puces (the flea market) of St.Ouen. The epicenter of authentic Paris, le Marché aux Puces de Saint-Ouen is an ideal little society of its own, made up of village-like alleys and small streets, persevered by an intellectual and cultivated community of vendors who make it all happen.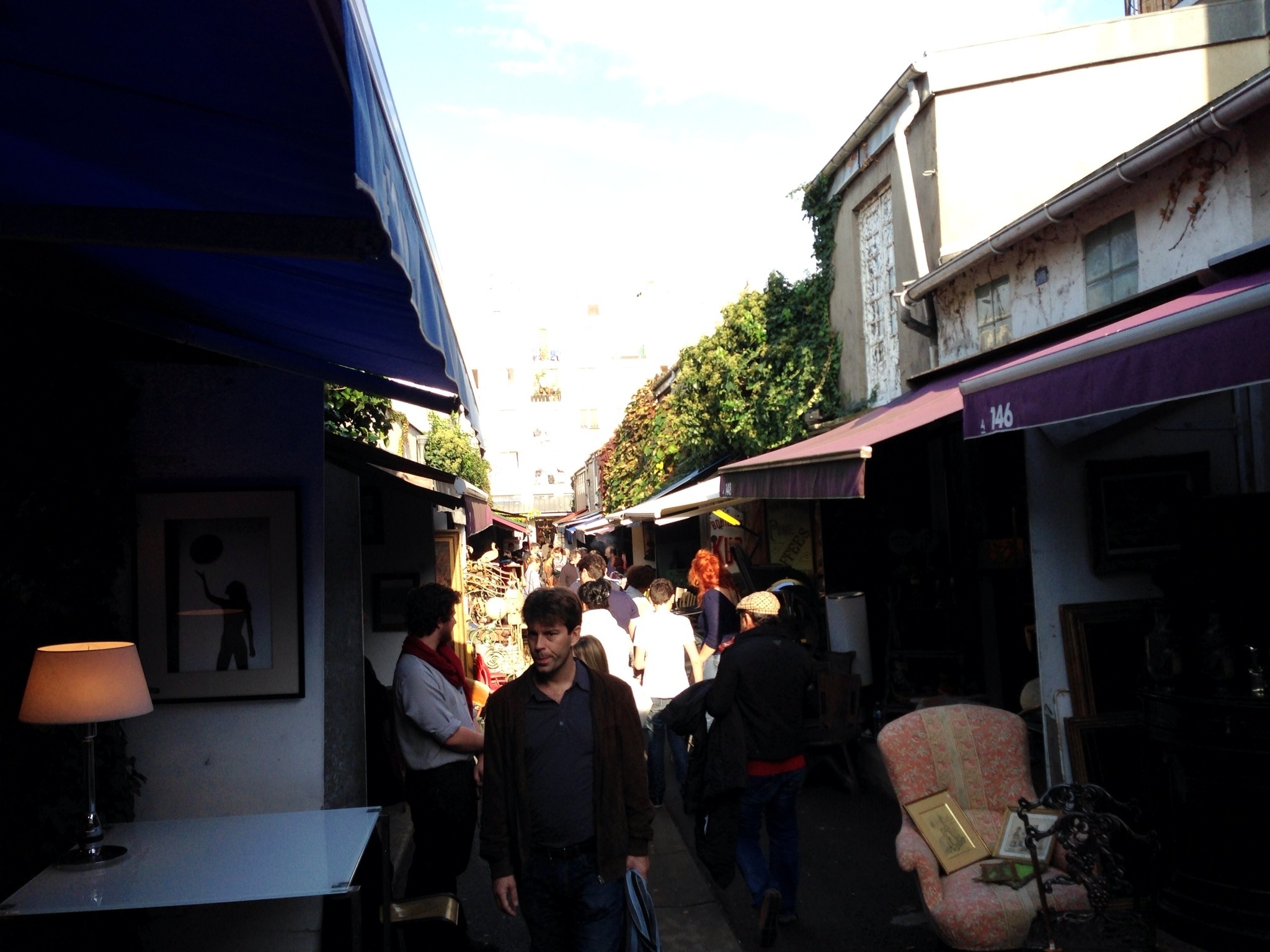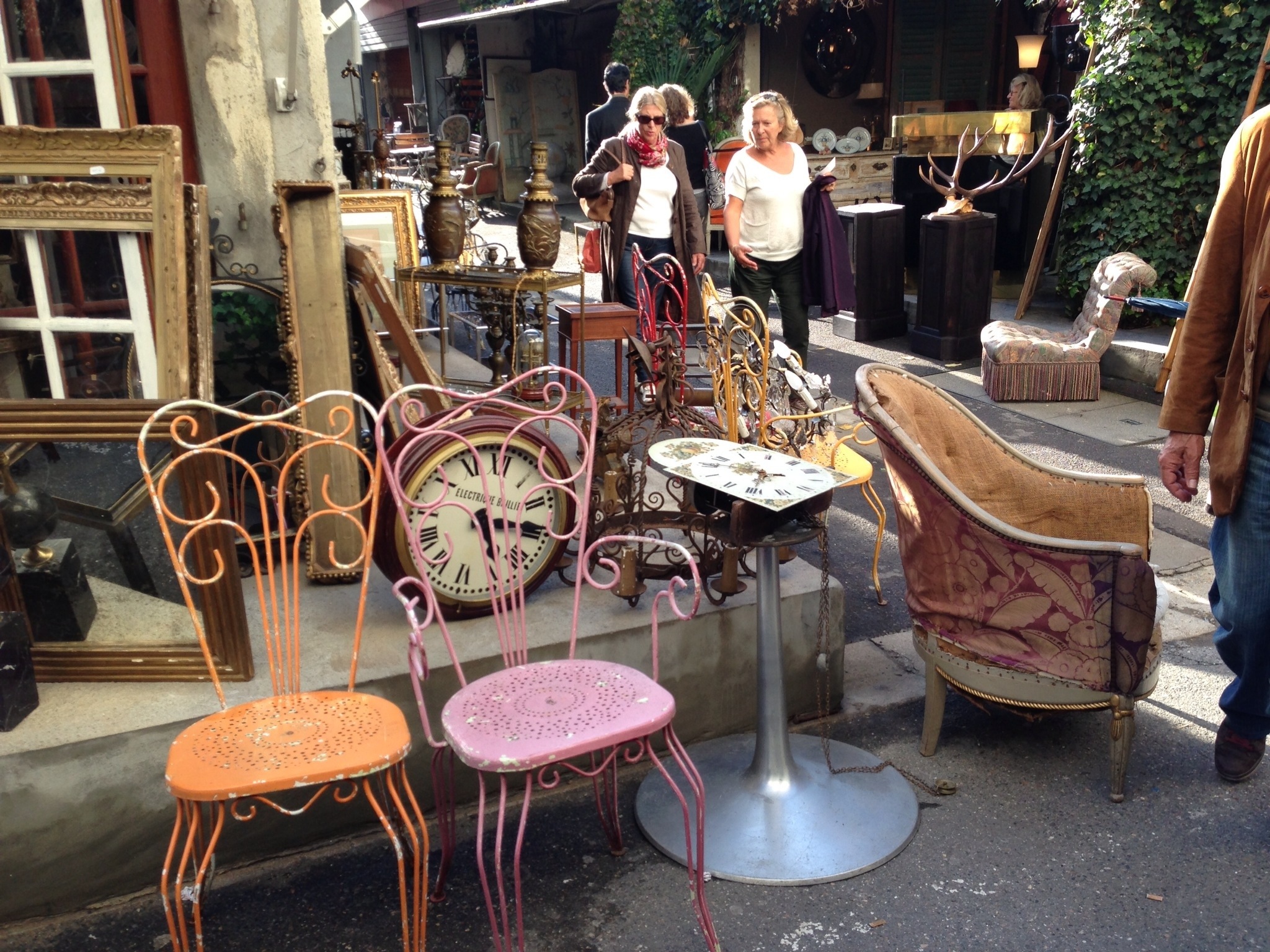 Les puces has stories, well-traveled ones; scandalous prices and secret bargains; armchairs sat on by bottoms of every era, clocks that stopped over a hundred years ago and then of course, there are the tables…. (and I'm not talking about the ones for sale).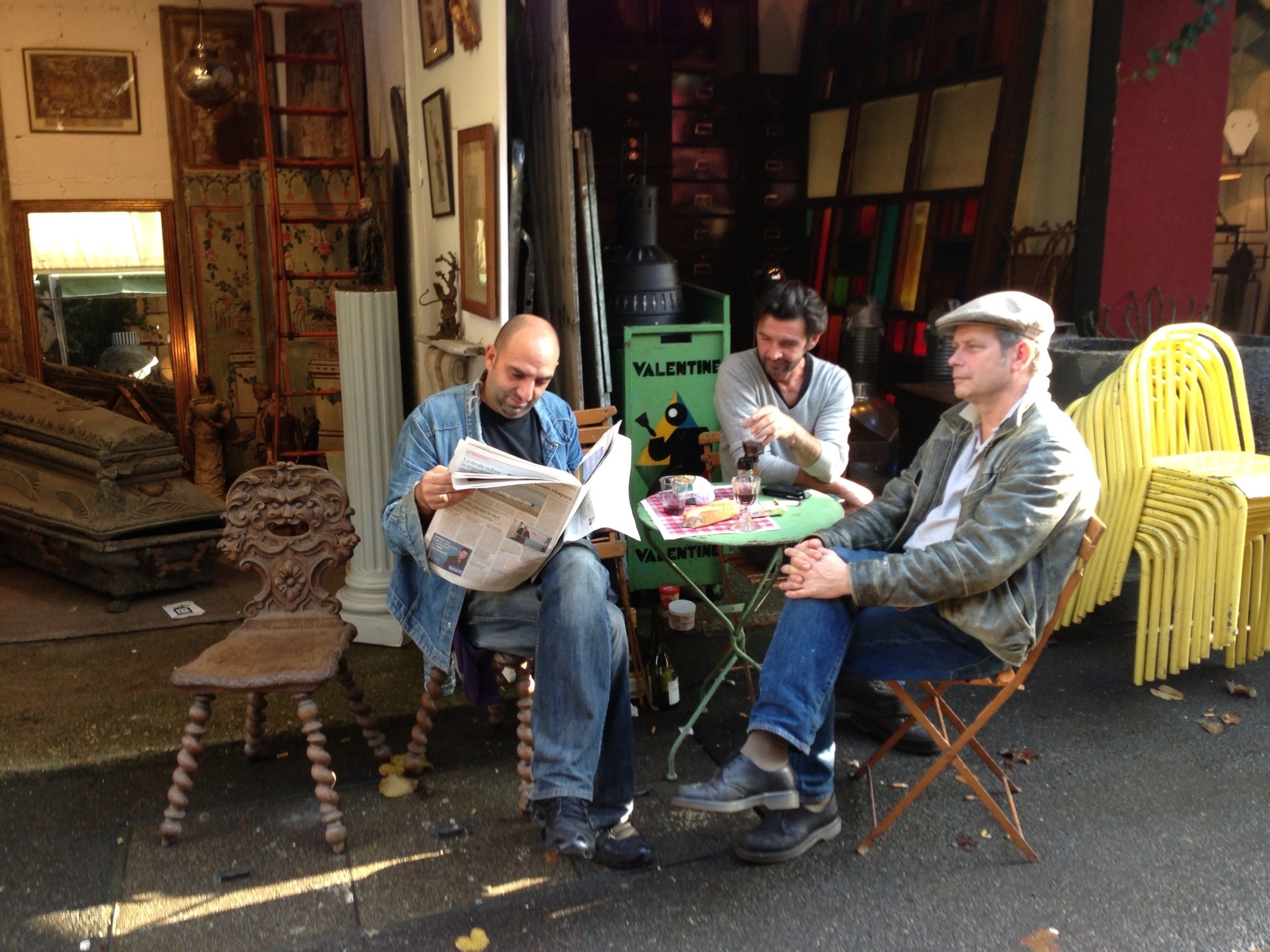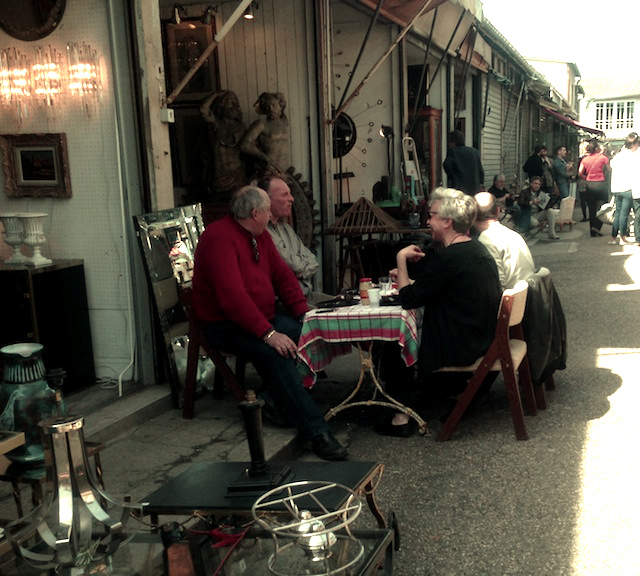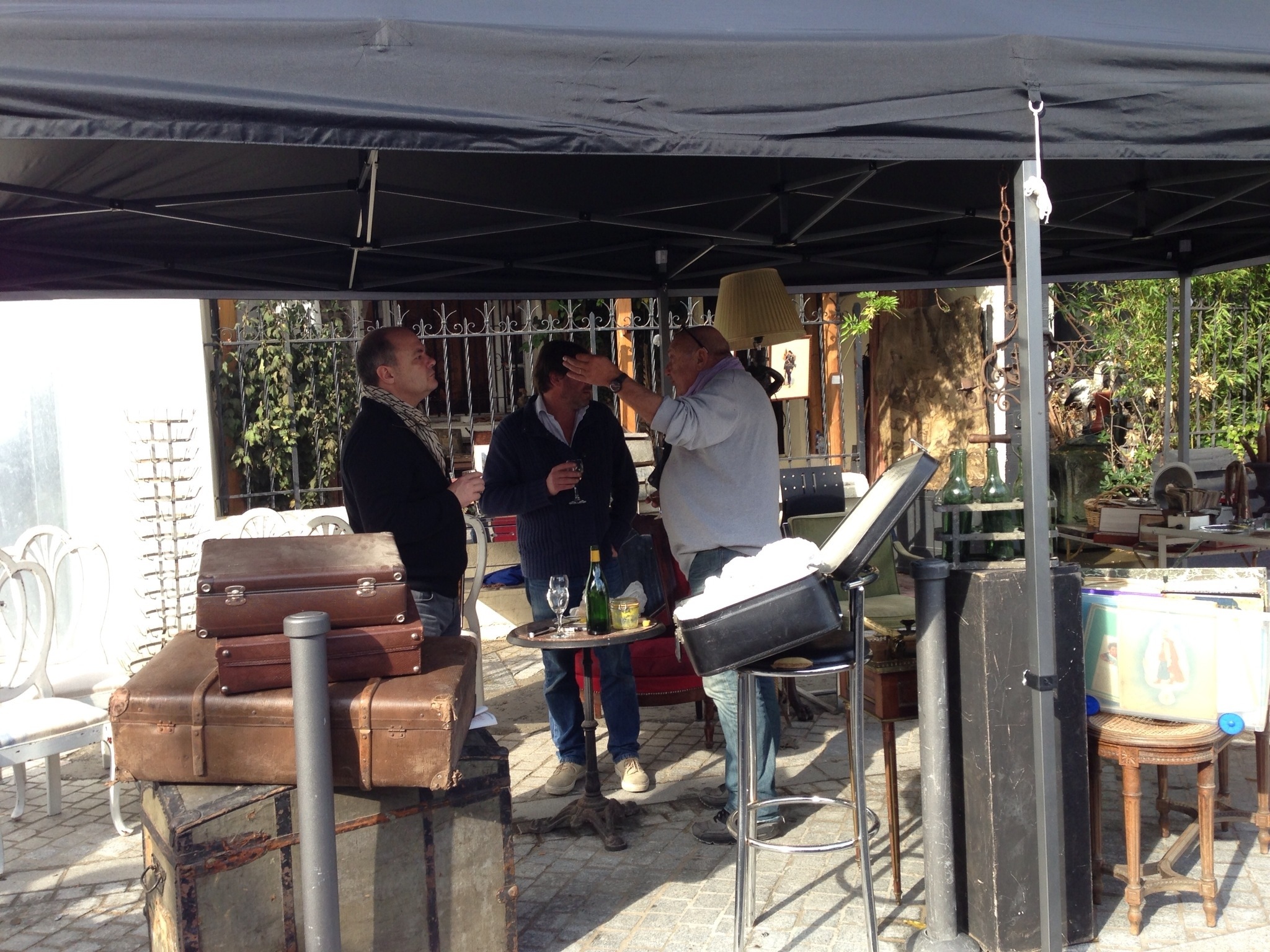 I'm referring to the tables with the bottles of red wine, saucisson sec and cassoulets that come out at lunchtime when neighboring antique dealers dine together as if they were at home and discuss their latest faraway finds, maybe play a hand of cards and share gossip from the little brocante town. They pay no mind to the bargain hunters strolling right past them, enviously eyeing up the tasty-looking gatherings and checking their watches, realizing, it must be lunchtime at les puces.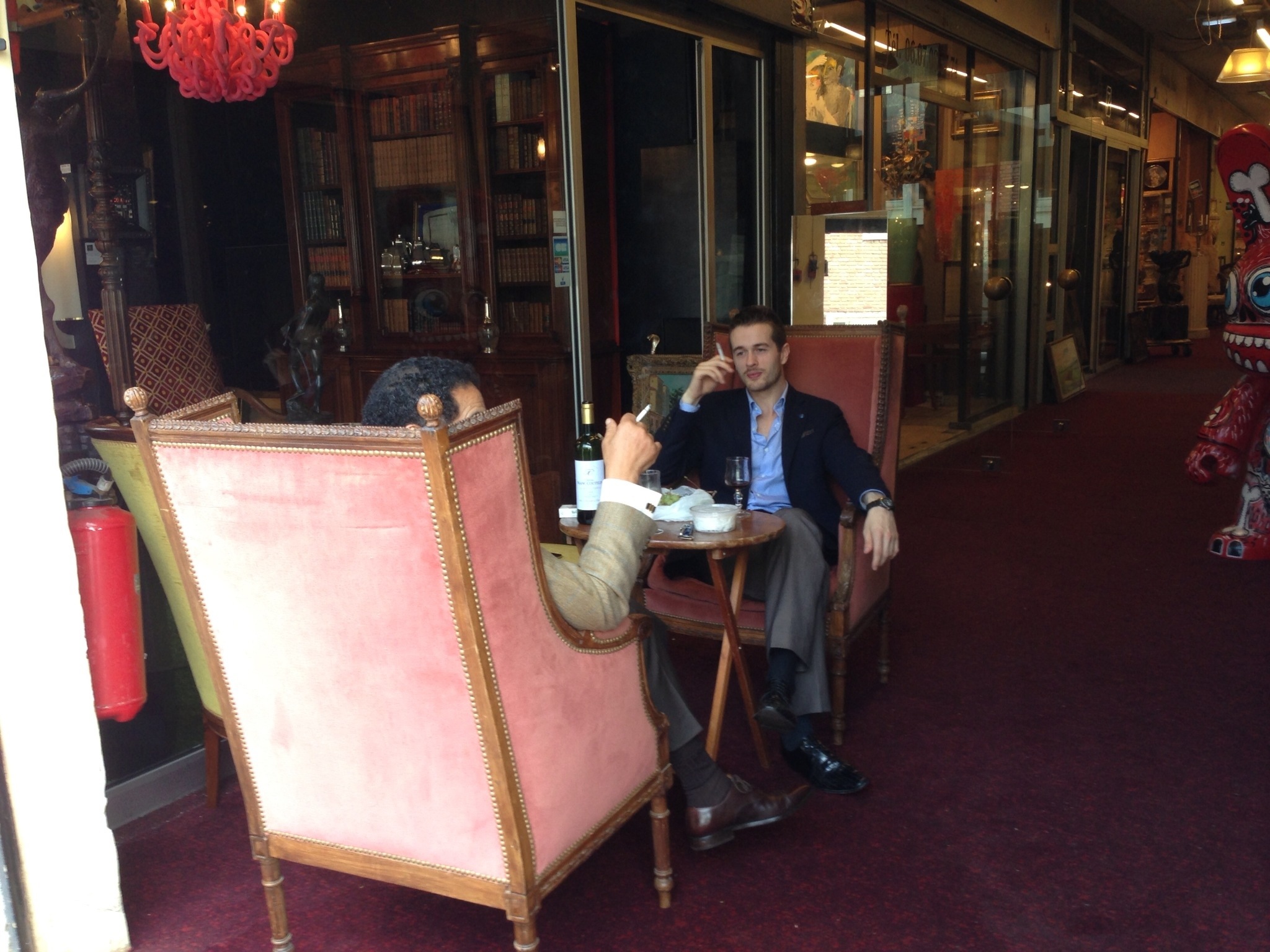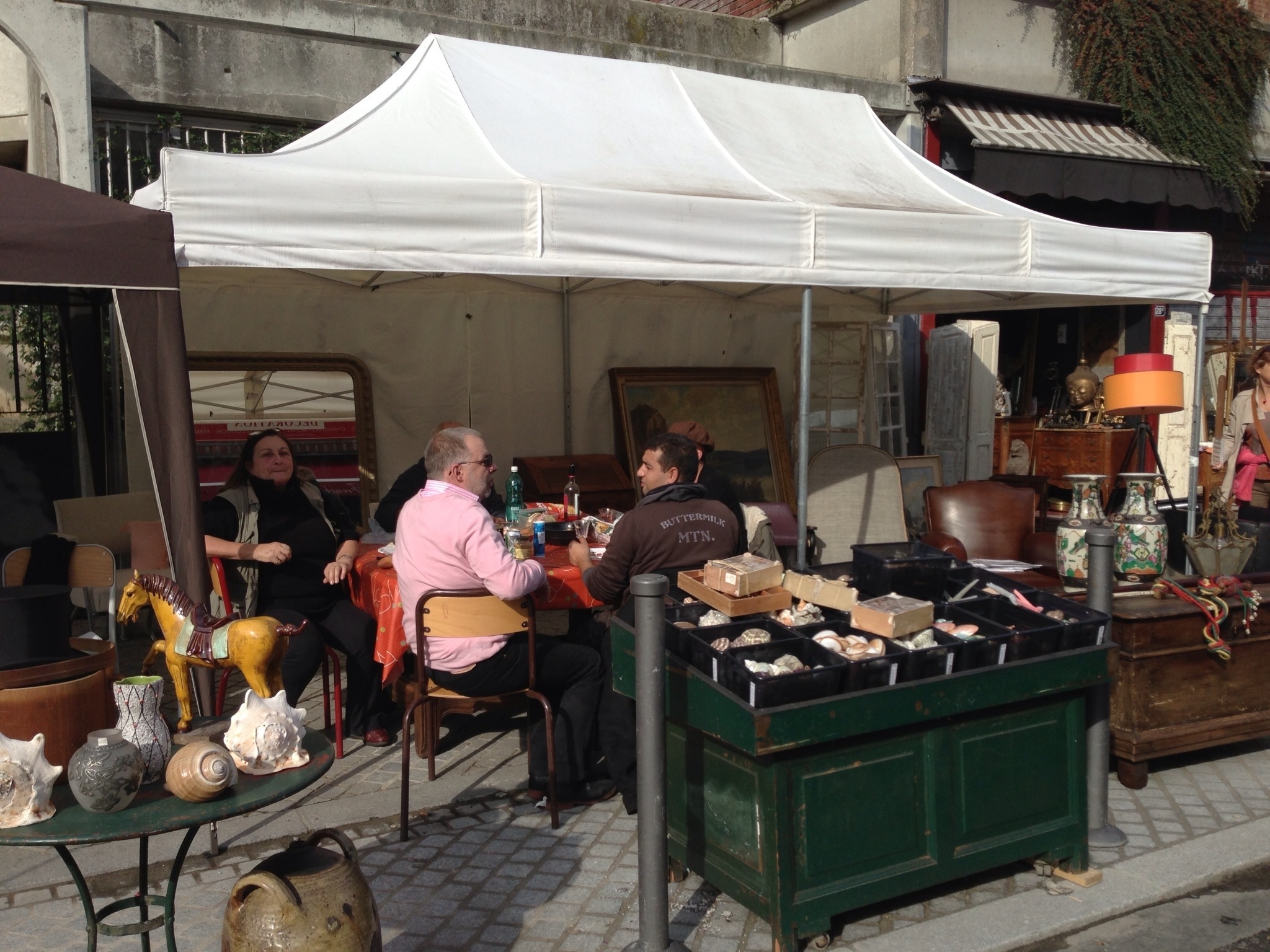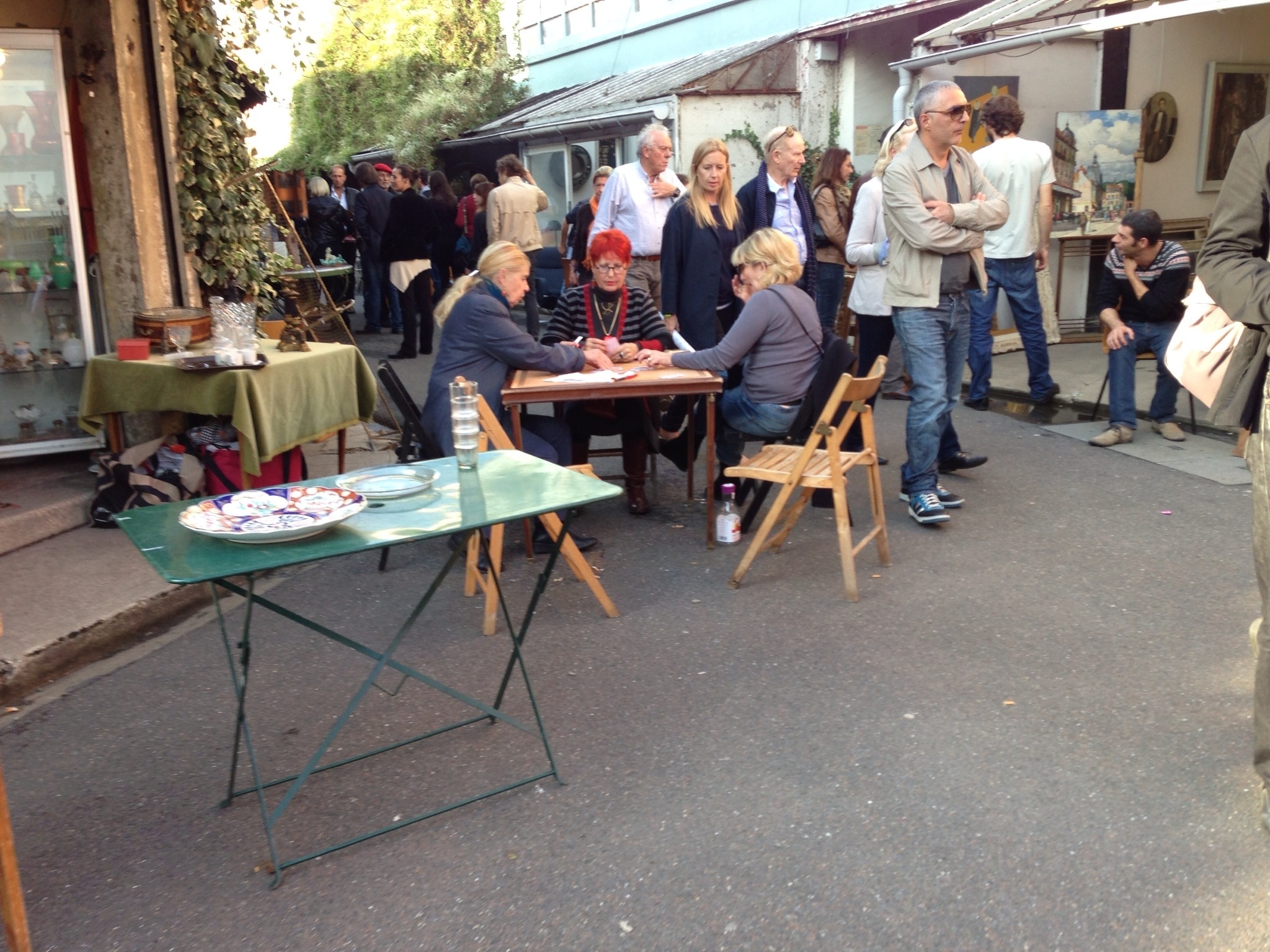 It was this envy of the vendors who are just as intent on taking their gourmet lunches as they are about selling antiques which inspired legendary French designer Phillip Starck to make his own gastronomic imprint on the puces de Saint-Ouen. When Starck opened 'Ma Cocotte' last month, he finally became part of the lunchtime gang at les puces. Ofcourse, we're invited too.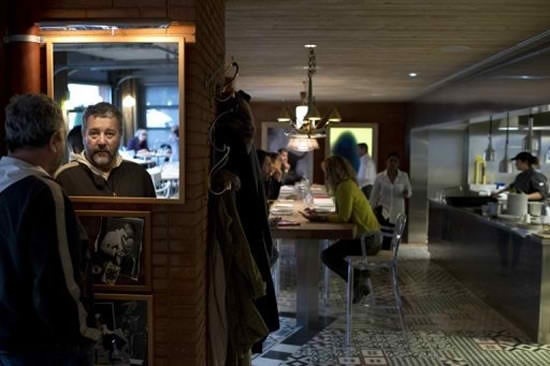 Nestled in le Marché Paul Bert, the crown-jewel of the dozen or so sub-markets within les puces, seating up to 250 people, Starck calls it his 'canteen'. But this is not another pretentious and flashy new restaurant barging in and making itself comfortable in a traditional French utopia. It's only been open for a minute but regular treasure hunters at les puces are already feeling at home at Ma Cocotte; as if it's always been there.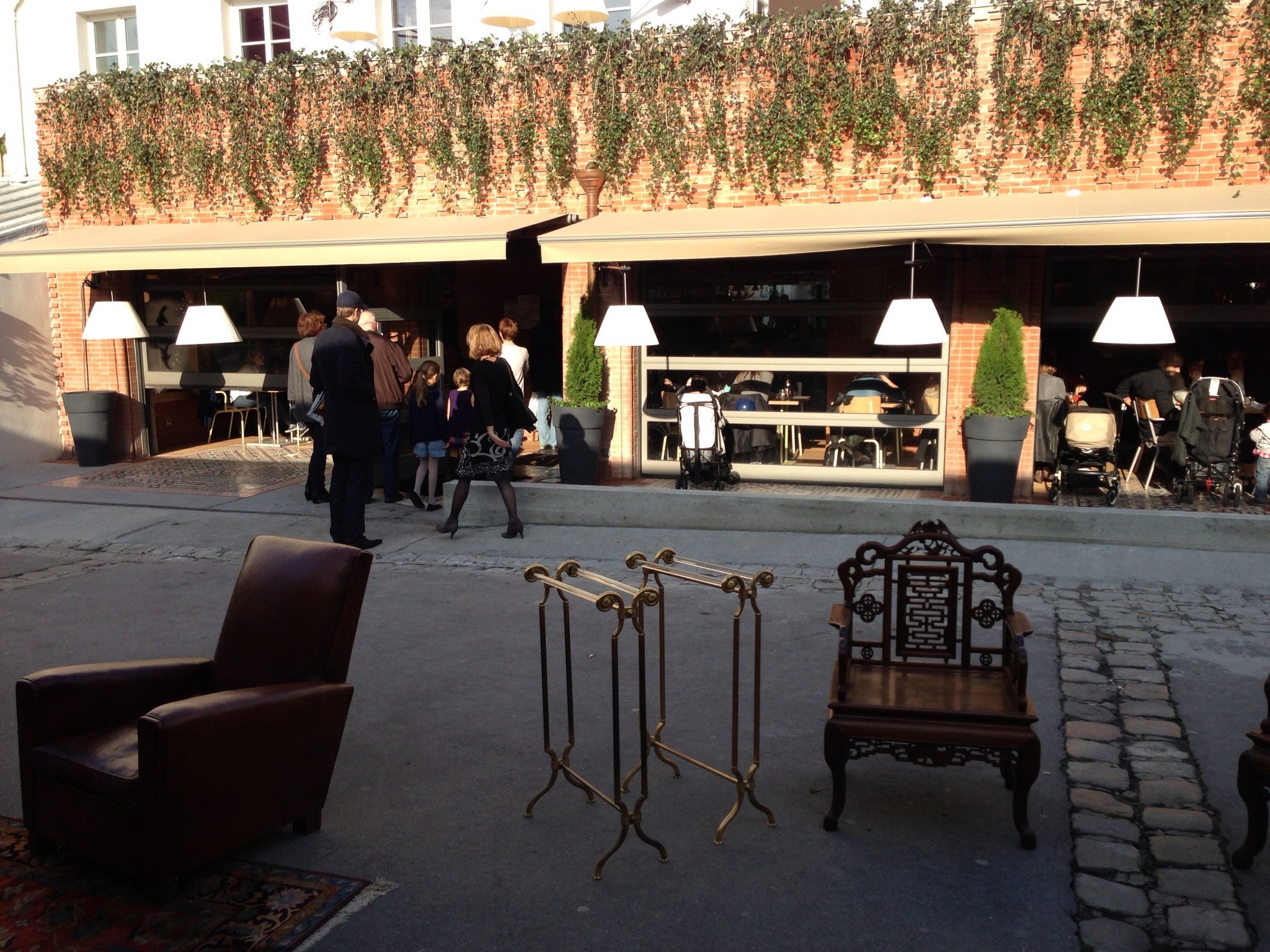 Decorated from top to bottom with pieces that Starck and his wife personally foraged from the surrounding flea market, with its roll-back garage windows, at first glance you can easily mistake Ma Cocotte for another old industrial warehouse selling vintage furniture.
Most importantly, everyone is friendly too, from the moment you step inside. The menu is totally organic and totally French, serving up simple fuss-free dishes like charcuterie sharing platters (just like the vendors), fish and chips à la Portobello market, poulet roti or eggs as you like them.
Word of advice: arrive early at midday for Sunday brunch, it's the only day they don't take reservations (first come first served).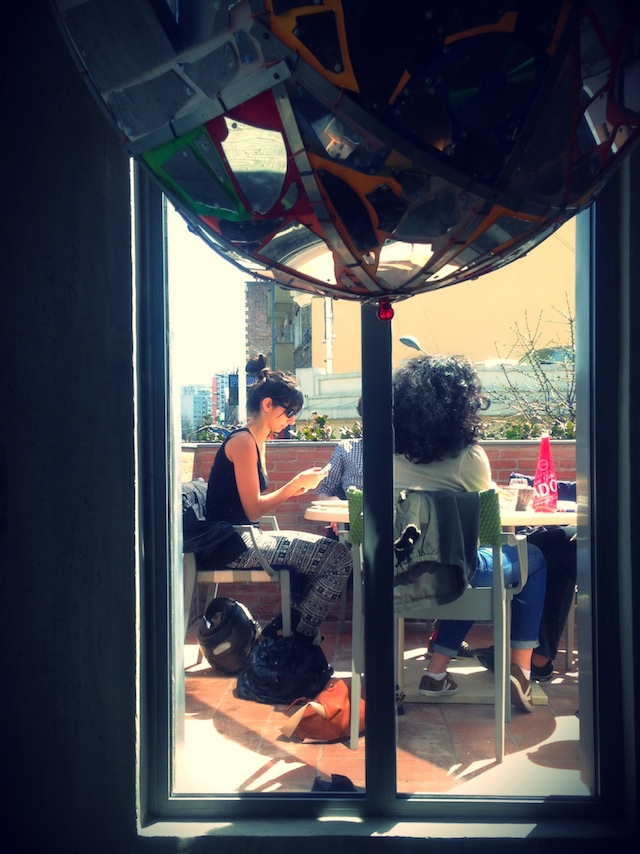 Ma Cocotte: 106 Rue des Rosiers, 93400 Saint-Ouen. Tel: 01 49 51 70 00
Other restaurant recommendations at Les Puces: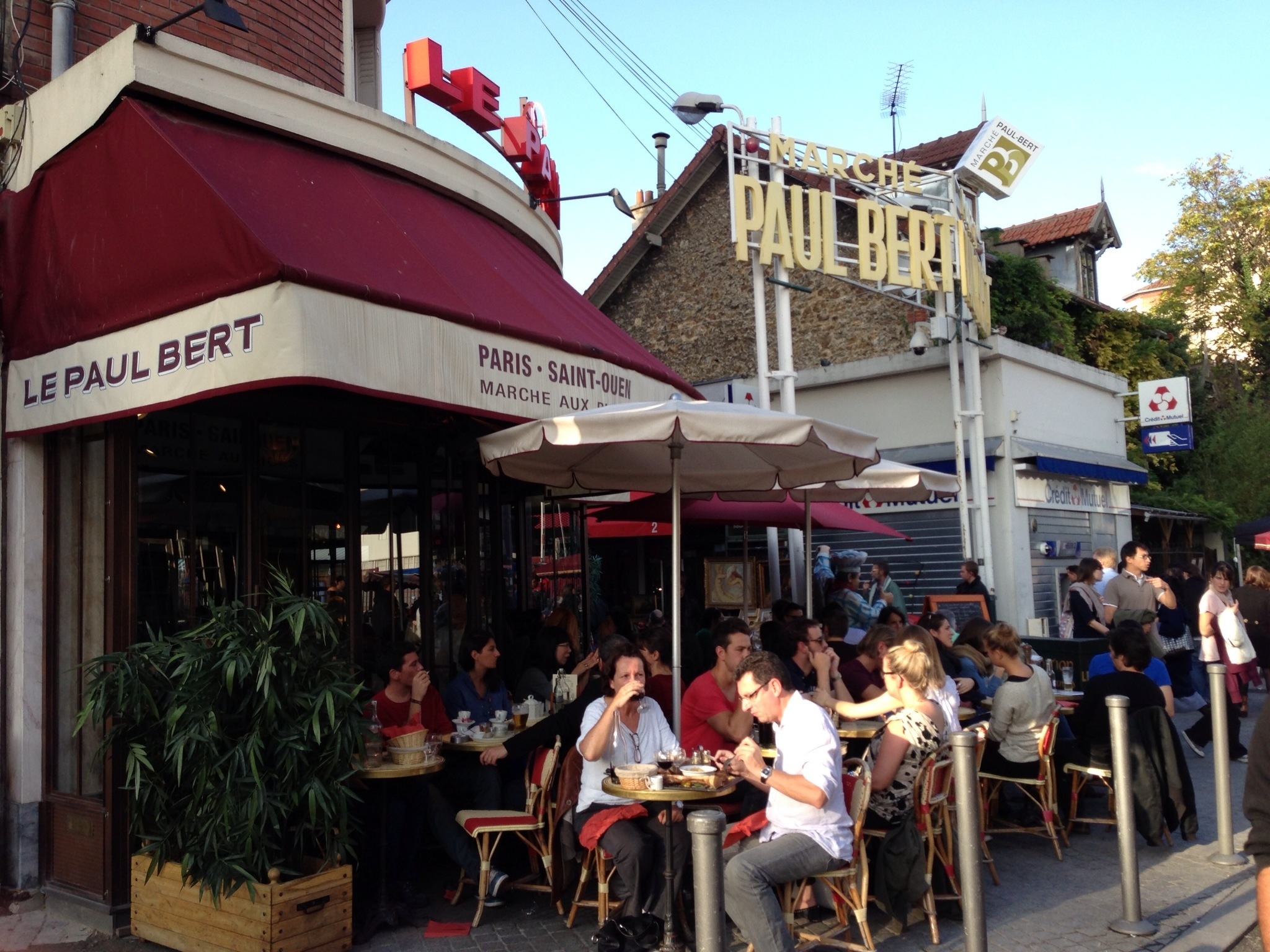 Le Paul Bert: A brasserie as old as the flea market, nice little menu of stews served in pots and traditional dishes. A sunny winter day is a delight on terrasse for people-watching. Don't miss out on the hot chocolate of the house.
(20 rue Paul Bert, Puces de clignancourt)
Au Petit Navire: Seafood, traditional French, good mussels.
(116 rue des Rosiers, Puces de clignancourt)
Pizzeria Napoli: Family-run Italian brasserie, great pizza.
(136 rue des Rosiers, Puces de clignancourt)
Markets not to miss
Les Puces is made up of several maze-like markets, some indoor, some outdoor. Get lost inside the charming tiny streets of Marché Vernaison, find old photographs, prints and knick knacks in the Marché Dauphine and find that vintage Louis Vuitton trunk at Marché Paul Bert.