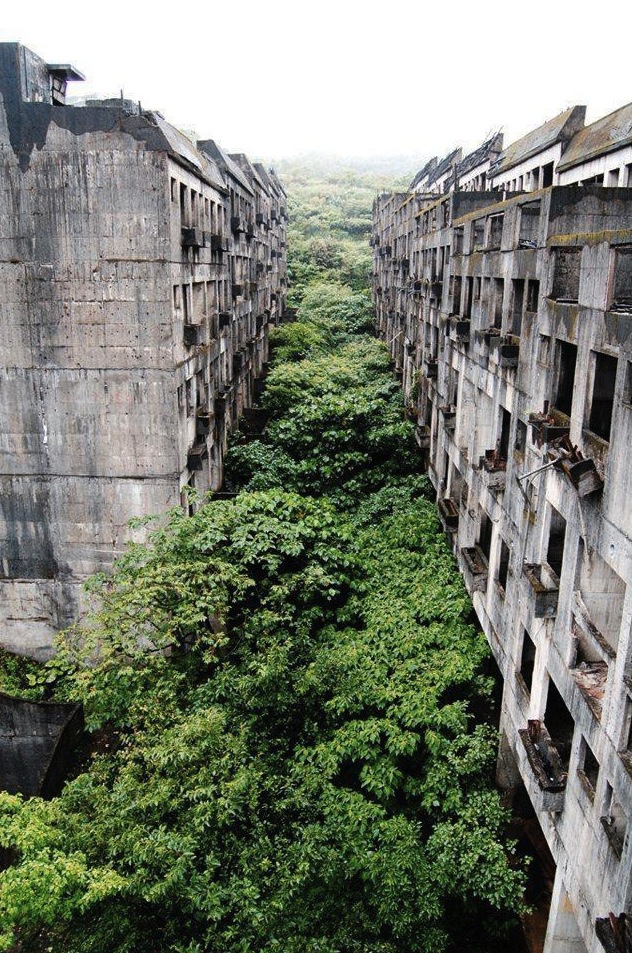 A friend sent me the above image this morning which recently appeared on the social media website, 9Gag. The photograph sparked a bit of a debate in the comments section of the site about where this image was actually taken. The source has not been identified and abandoned sites such as Chernobyl, Pripyat and Hashima Island were some of the guesses flying around. A few Google searches later and I found the full collection of otherwordly photographs in a Flickr account that were taken on May 4, 2011. The shots were taken within Keelung City, Taiwan (exact location between Ln. 290 and 230, Diaohe St., Zhongzheng Dist., Keelung City).
"It's an uncompleted community and I really don't know why it's been abandoned," says the photographer, Flickr user 'cock_a_doodle_do'.
The place does not have any specific name and other than these photographs, unfortunately there is very little (more accurately, nothing) on the internet about this mysterious and forgotten place that nature has reclaimed
Nonetheless, leave your imagination to run wild in this place as nature has been doing for quite a few years it would seem….