Taking counterfeiting to a whole new level…
Paris in China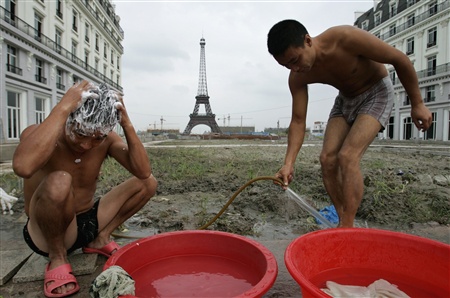 In the outskirts of Shanghai stands a fake Eiffel Tower overlooking a replica of the Champ de Mars and rows of Parisian townhouses. This is not Disneyland in China, this is the gated community of Tianducheng, built in 2007 by real estate develepors Zhejiang Guangsha Co. Ltd.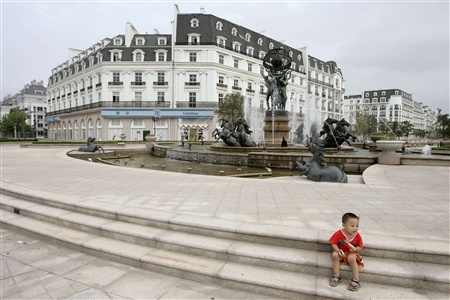 Rather mysteriously, very little information about the town has been made available since it's opening in 2007. This might be because it's one of the latest in a string of near ghost towns that reveal a very serious problem in China– a property bubble that's about to burst.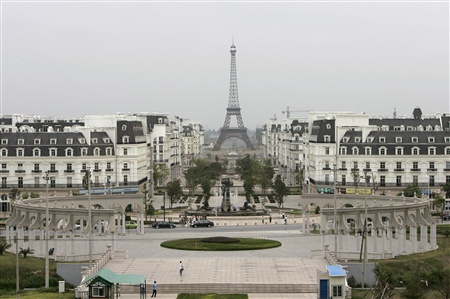 The last known population of Tianducheng is around 2,000, yet the town can comfortably house over 100,000 people. Most people can't afford to live in the property available in Tianducheng and for now, many of the apartments with Parisian-style wrought iron balconies are occupied by groups of migrant laborers working on the continued construction of the community and the French-themed village park next door. This ambitious project is a perfect example of the massive over supply and over valuation of property across China. So why build? Because it promotes GDP growth– the government's number one priority.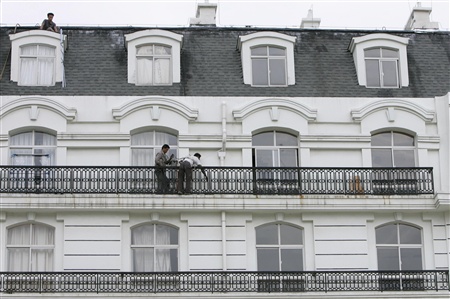 More than anything, Tianducheng is a popular place for young newlyweds to use for their wedding photography, using the fake Paris as a backdrop.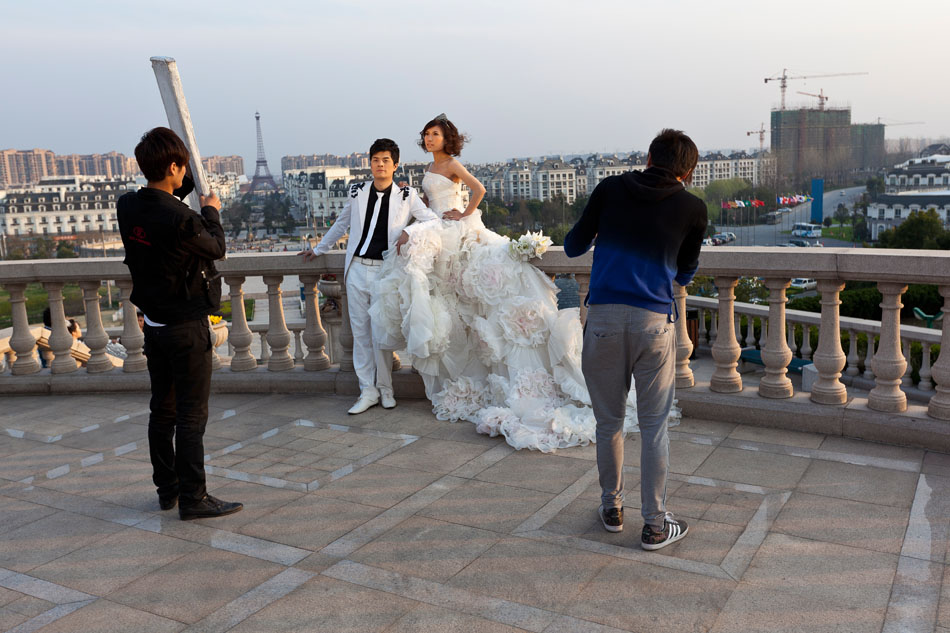 This is Hallstatt, Austria: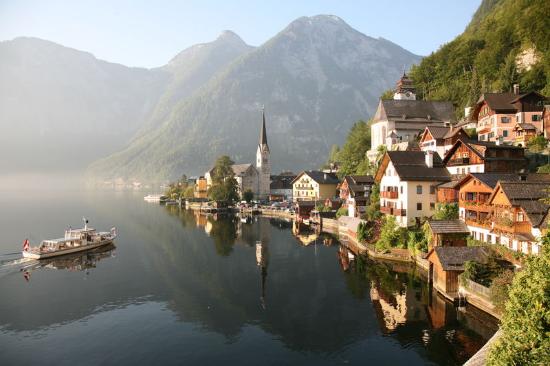 And this is it's Chinese knock-off: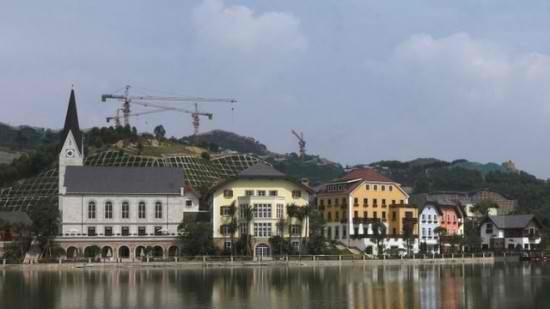 A replica of an entire historical Austrian town was unveiled in the Chinese province of Guangdong earlier this year.  The $940 million project was conceived by Chinese mining tycoon and backed by Minmetals Land Inc. Visitors can explore exact replicas of the historical streets and architecture found in the original Hallstatt, a UNESCO World Heritage site that has over 80,000 tourists visiting every year. Project developers hope to sell the real estate to wealthy Chinese buyers with a taste for traditional European style.
Hallstatt: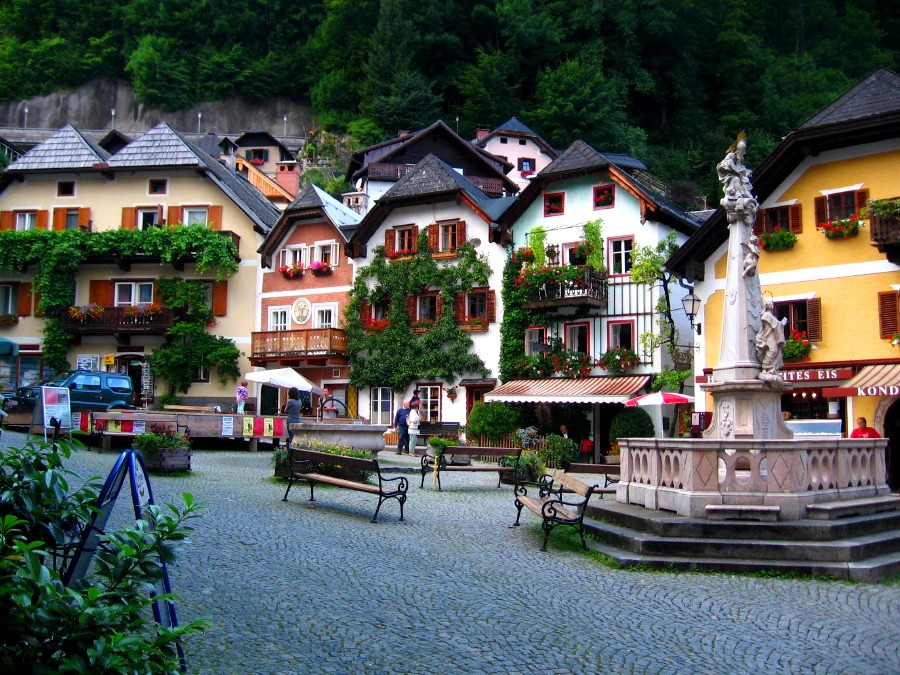 Not Hallstatt: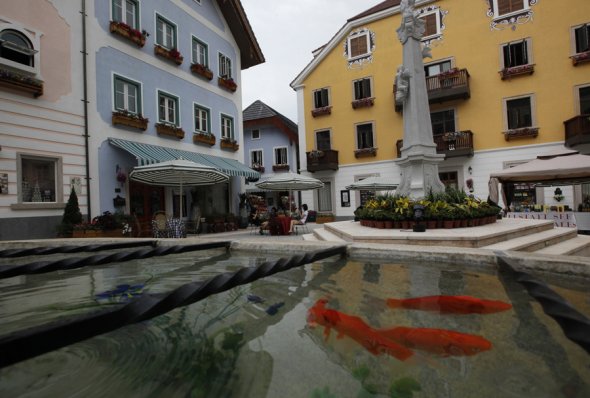 In true counterfeit fashion, the Chinese developers didn't feel the need to let the town of Hallstatt know that they were going to be cloning it. Residents only found out when a member of the project's team accidentally spilled the beans while staying at a hotel in Hallstatt. "They should have asked the owners of the hotel and the other buildings if we agree with the idea to rebuild Hallstatt in China, and they did not," says hotel owner Monika Wenger.
Hallstatt: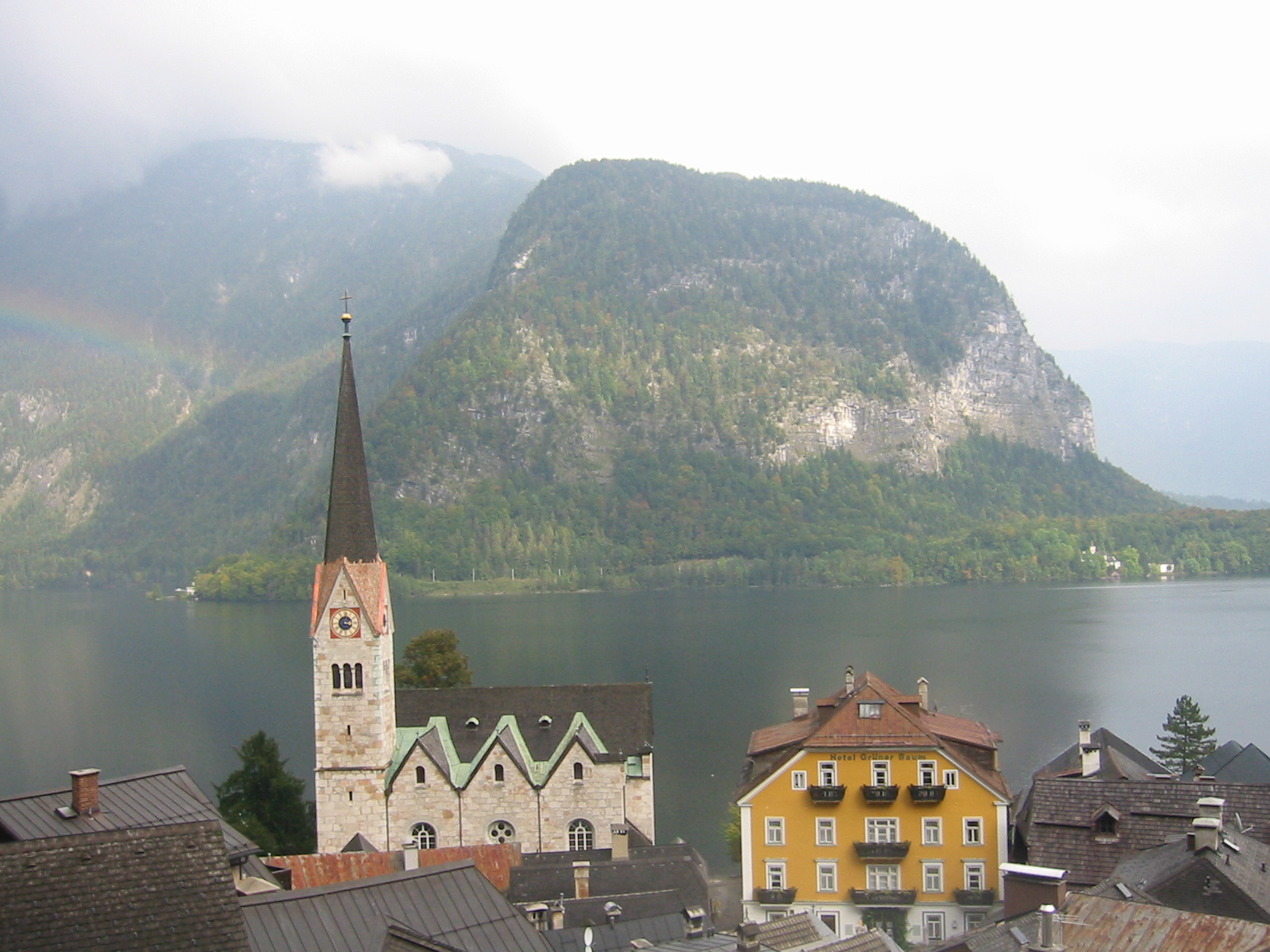 Not Hallstatt: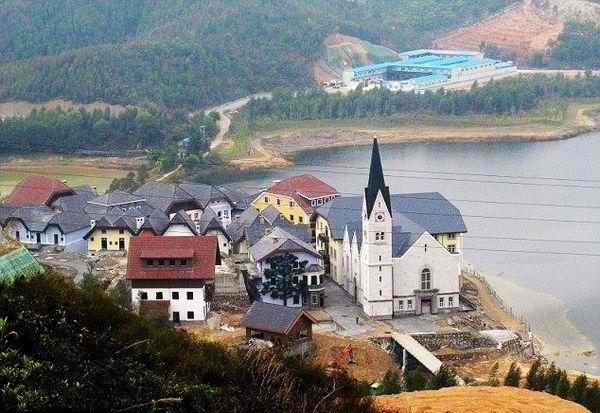 [youtube http://www.youtube.com/watch?v=hP-7f1XW7jE&]
Little London in China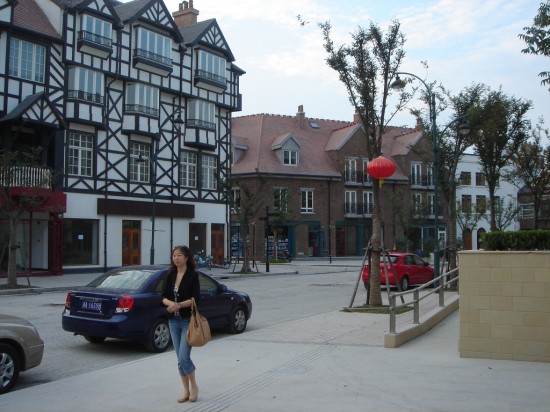 Just an hour's drive from China's little Paris and you'll find yourself in little London. Thames Town opened in 2006 and replicated the facades of some buildings so closely that complaints were filed by some English pub owners.  Surrounded by a gated community, the center of the town looks like a historical theme park, complete with cobbled streets, Tudor-style houses, red telephone boxes, street names like Oxford or Queen, a Gothic church, and a fake river Thames.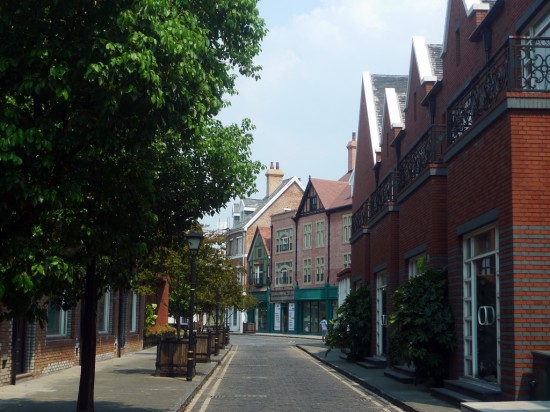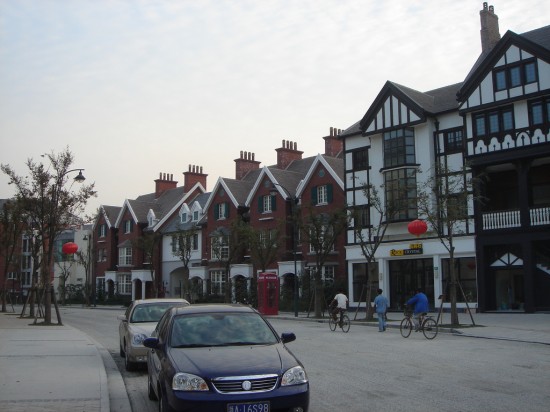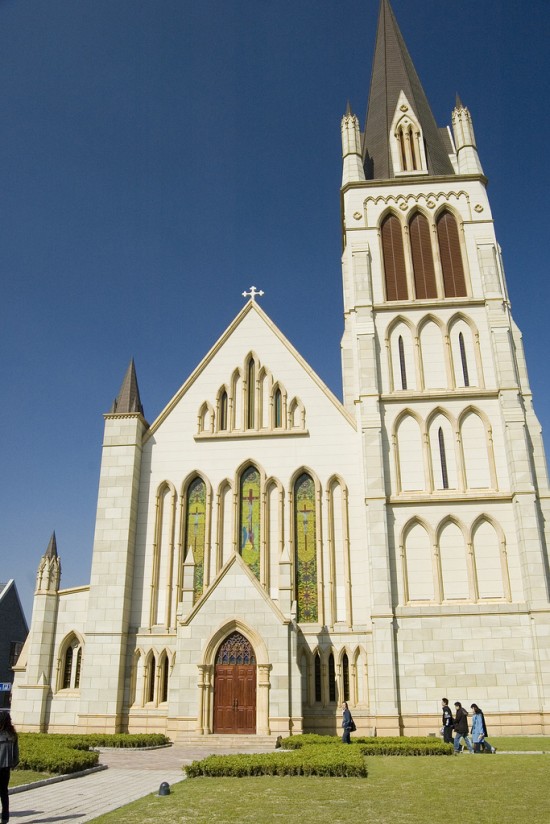 While property was initially more popular in Thames Town than it was in fake Paris, today it's virtually another ghost town. The only people who can afford to buy property in these theme-park towns are the super-rich, who keep it as a second/ third/ fourth home.
And here are more people using the empty streets of this European replica for the backdrop of their wedding photography…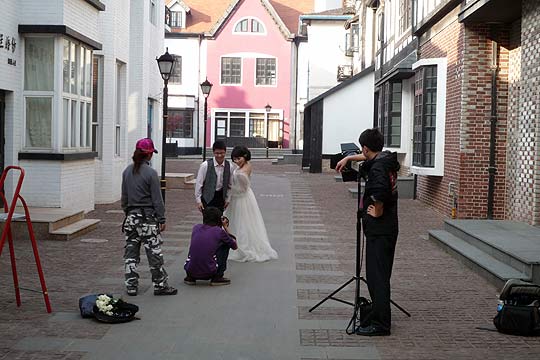 To learn more about China's ghost cities, watch this fascinating video that investigates the realities behind a rapidly growing economy:
[youtube http://www.youtube.com/watch?v=rPILhiTJv7E]
Photos via here, here, here and here.
You can get MessyNessy Articles straight to your FACEBOOK NEWSFEED or TWITTERFEED.