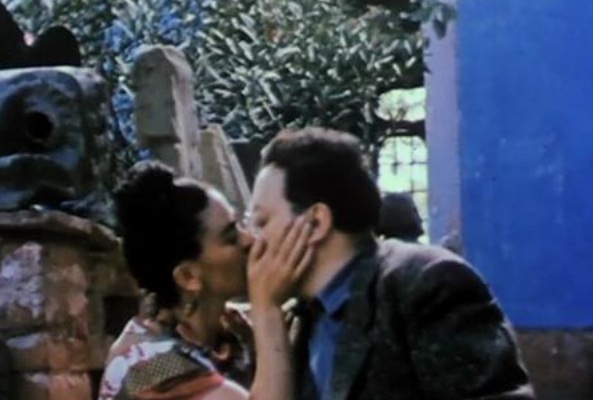 They say that when Frida loved, she loved hard and passionately. There's no question that hers and Diego Rivera's union was unconventional. He, the husband who flaunted the diagnosis of his doctor that declared him "unfit for monogamy," and her, the volatile, often obsessive but equally adulterous wife.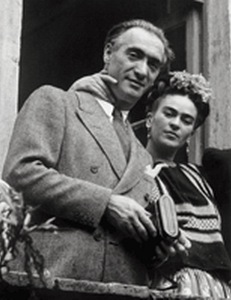 Ironically, the footage you are about to see was shot by Frida's friend, confidante and lover, Hungarian photographer Nickolas Muray, one of the most highly acclaimed photographers of his day and a pioneer of color photography. Kahlo's on-again off-again relationship with Muray lasted ten years and he was considered one of the most significant men in her life aside from Diego. It's unknown whether they were carrying on their affair when this footage was shot, but no doubt one of Diego's extra curricular fancies wouldn't have been too far away either.
Despite all this, the camera does not lie. Frida and Diego's adoration for one another is moving and undeniable.
Filmed at the Blue House, their residence in Mexico which is now a museum to the artist, the grainy color footage shows a rare glimpse of just how smitten Kahlo was with Diego. Witnessing these intimate moments of softness from Frida– almost weakness for this man, is a beautifully raw insight of the real Frida. In the second edit below, a narrator reads a quote from Frida she wrote or said about Diego:
Nobody will ever know how much I love Diego I don't want anything to hurt him, nothing to bother him and rob him of the energy he needs for living — for living as he likes, for painting, seeing, loving, eating, sleeping, being by himself, being with someone. But I'd never want him to be sad. If I had good health, I'd give him all of it. If I had youth, he could take it all.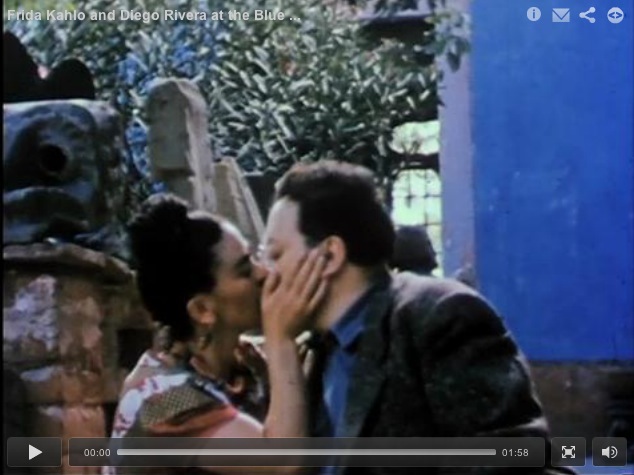 Diego's admiration for Frida is also quite telling in the footage. The pair both regarded each other as Mexico's greatest painter. When Picasso once viewed Frida's work and said he admired the eyes in one of her paintings, it's said Diego welled up with tears of pride. In a recommendation to a friend in Paris about an exhibition of her work, he wrote:
I recommend her to you, not as a husband but as an enthusiastic admirer of her work, acid and tender, hard as steel and delicate and fine as a butterfly's wing, loveable as a beautiful smile, and profound and cruel as the bitterness of life.
It does make you wonder what all this says about monogamy?
via Open Culture
:::
MORE FRIDA: 
.