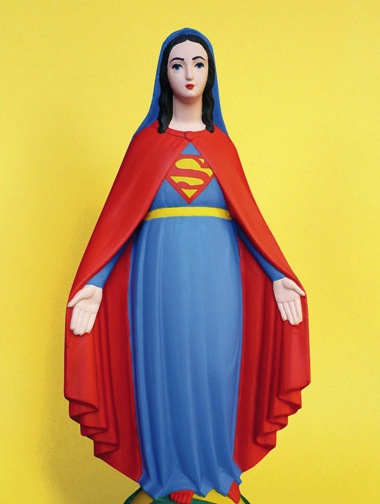 Meet 'Super Mary', a pop culture version of her former self, part of a series by French artist, Soasig Chamaillard, who restores and transforms damaged statues, either donated or discovered in garage sales. Even the most indifferent of us to religion can recognise we're looking at some pretty provocative work here. The gallery exhibit last year unsurprisingly attracted strong criticism, branding it a 'blasphemous exhibition' and calling for the artist to 'burn in hell' and for flames to devour the gallery– so not your typical art critics. Nevertheless, all 27 statues, priced between  750 and 1600 euros, were sold out before one could utter the word 'Amen'.
A word from the artist:
I grew up in a Christian Western society. My perspective on life has been a result of my environment and background.
The playful interaction of society's many icons, physical transformations, and the resulting improbable combinations, have culminated in my vision of a woman's role and place in our society.
This inner questioning of a woman's role, has led me to use one of the most sacred icons in my work, namely, the Virgin Mary.
I surely do not mean to shock those who believe but rather to move those who see.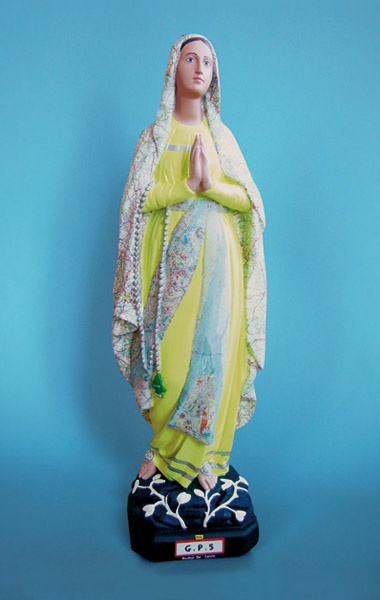 G.P.S – (Guide Par Sainte)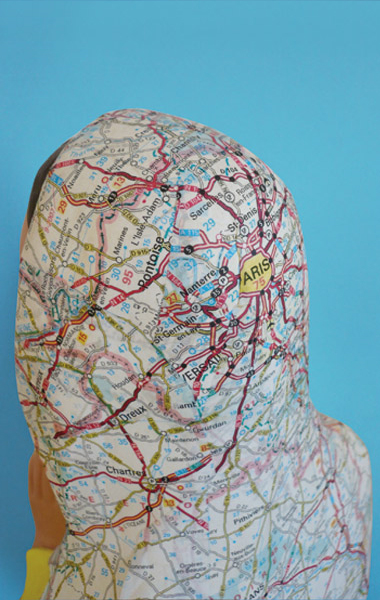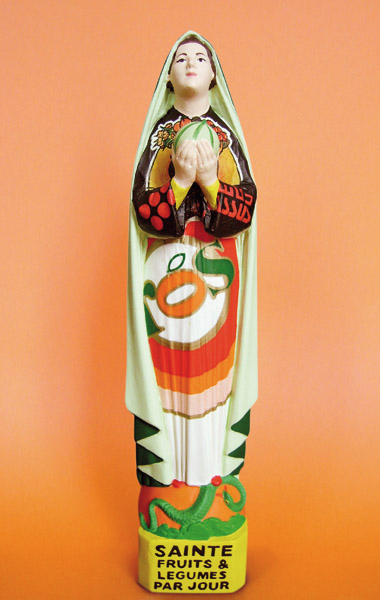 Sainte Fruits & Legumes (vegetables)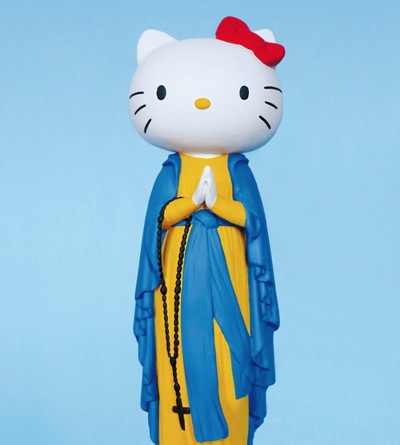 Hello Mary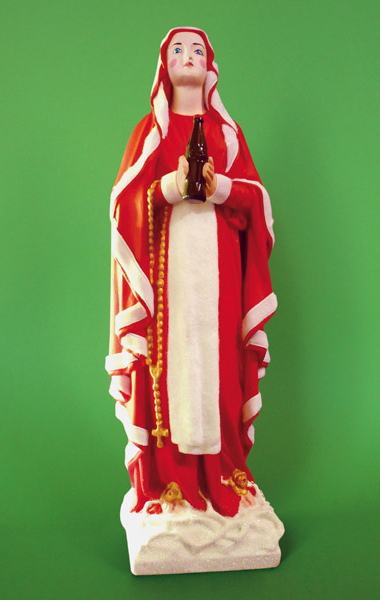 Sainta Claus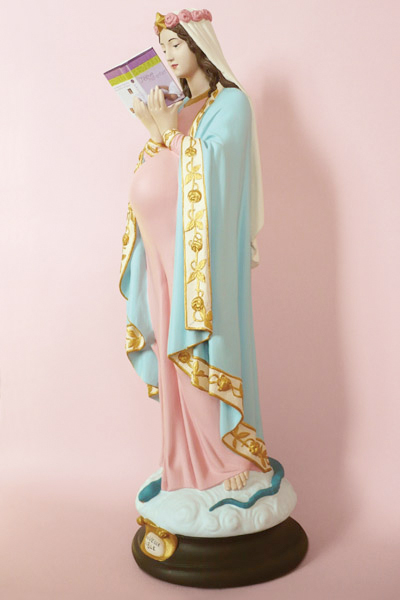 New Bible
Saint Barbie
Saint John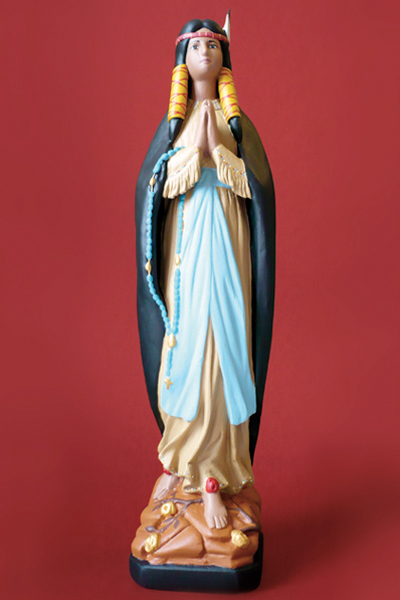 Sioux Mary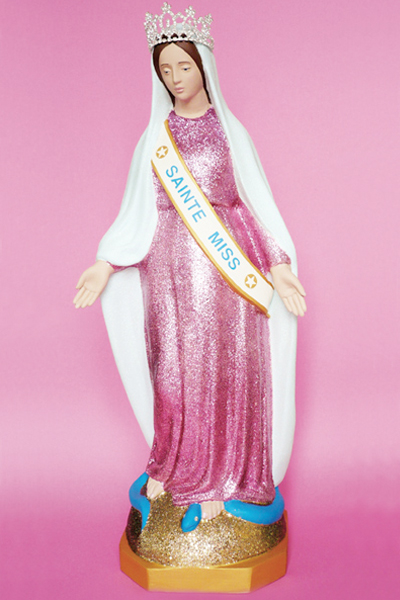 Sainte Miss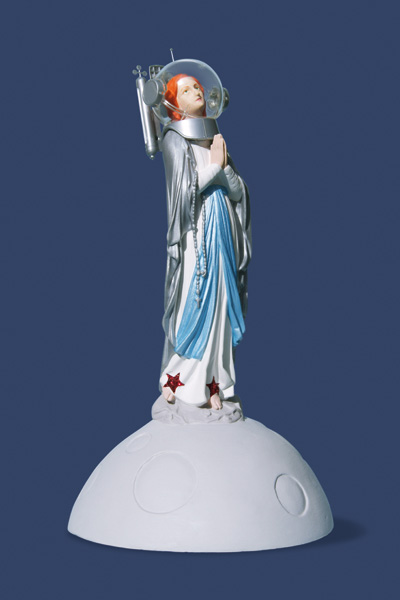 New Moon
Holy Pocket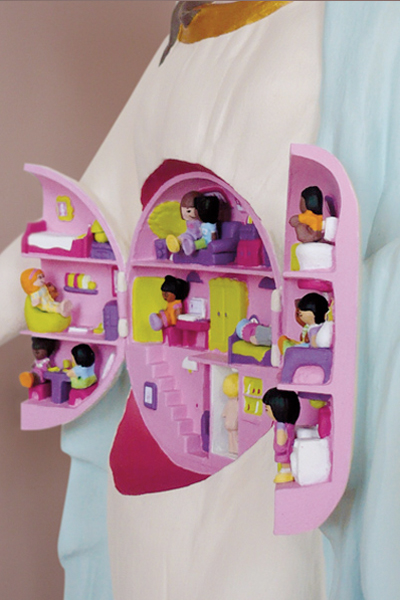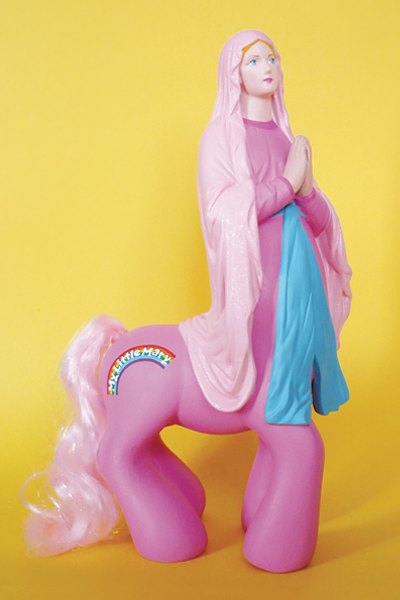 My Little Mary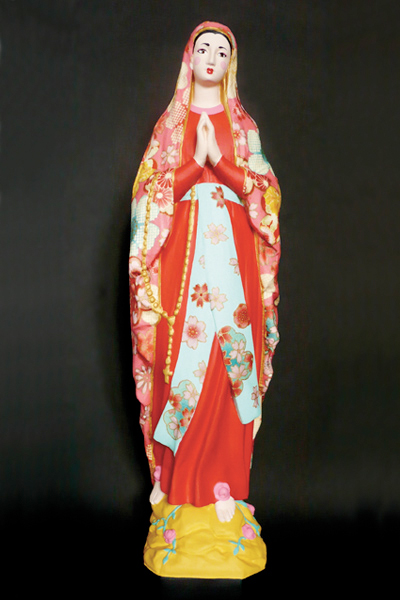 Sainte Geisha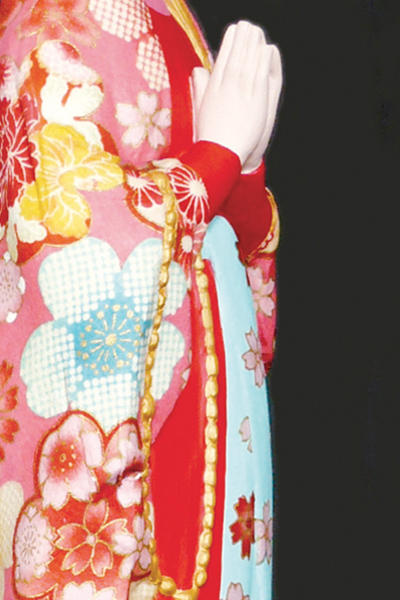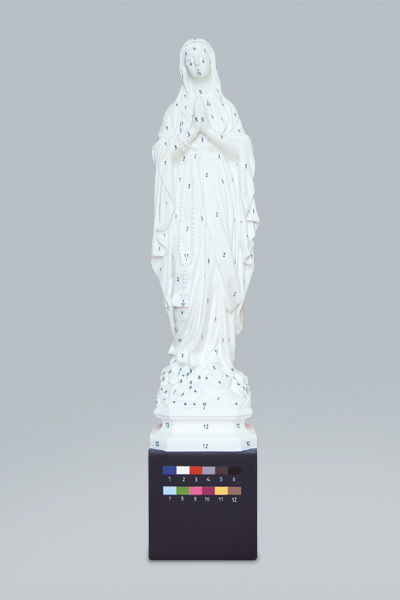 Holy Colour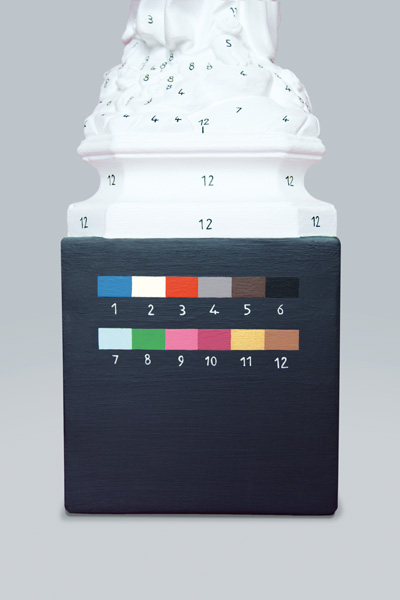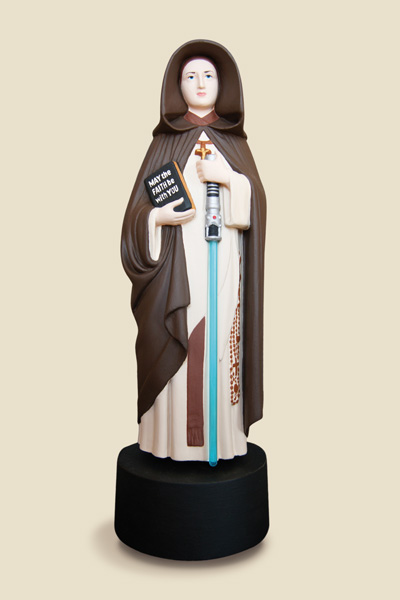 Holy Force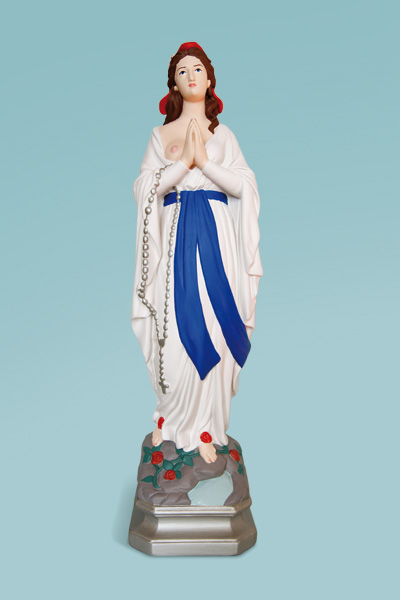 Holy Marianne (national emblem of France)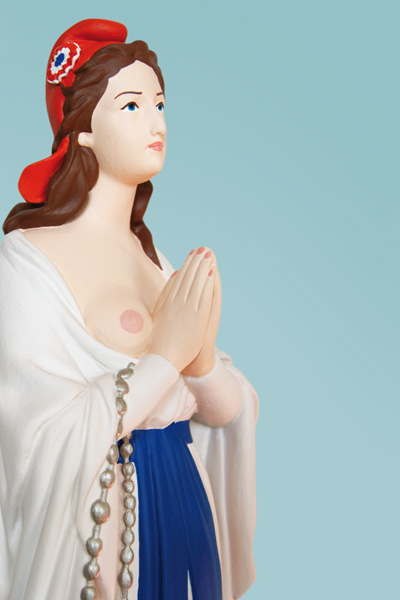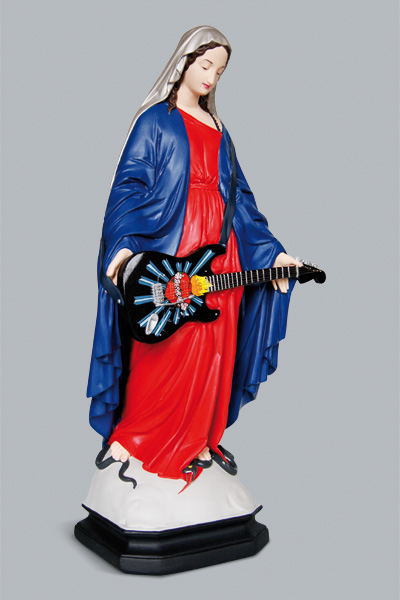 Rockstar Mary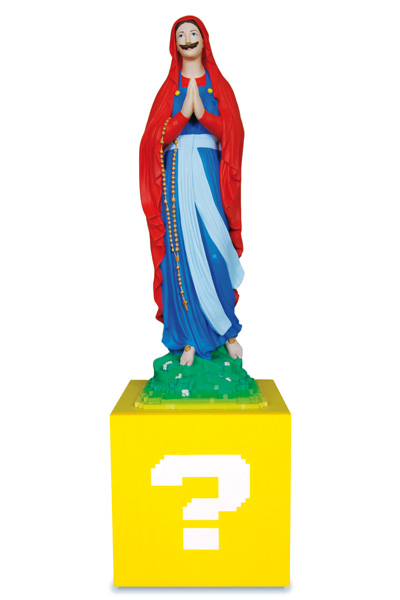 Sainte Marie-O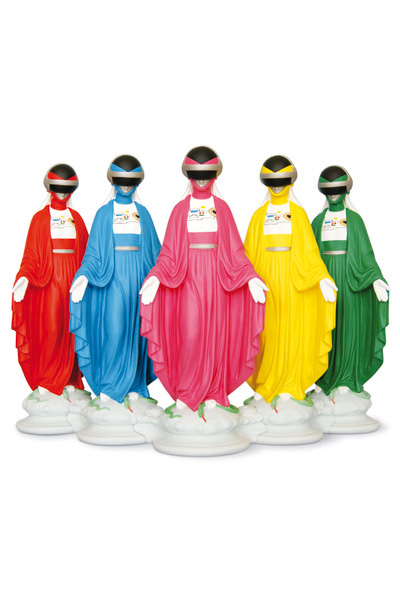 Force Rose etc. 
See the rest of the series on the artist's website here. 
Art posters of Chamaillard's 'Apparitions' are available to buy on the website for Galerie Albane, as well as a book.