When I first stumbled across this picture, I assumed it was some clever photoshopping of a fairytale castle brought to life. But this is not a Disney set, this is the Neuschwanstein castle, a 19th-century Romanesque Revival palace in Bavaria, Germany– the original Disney castle.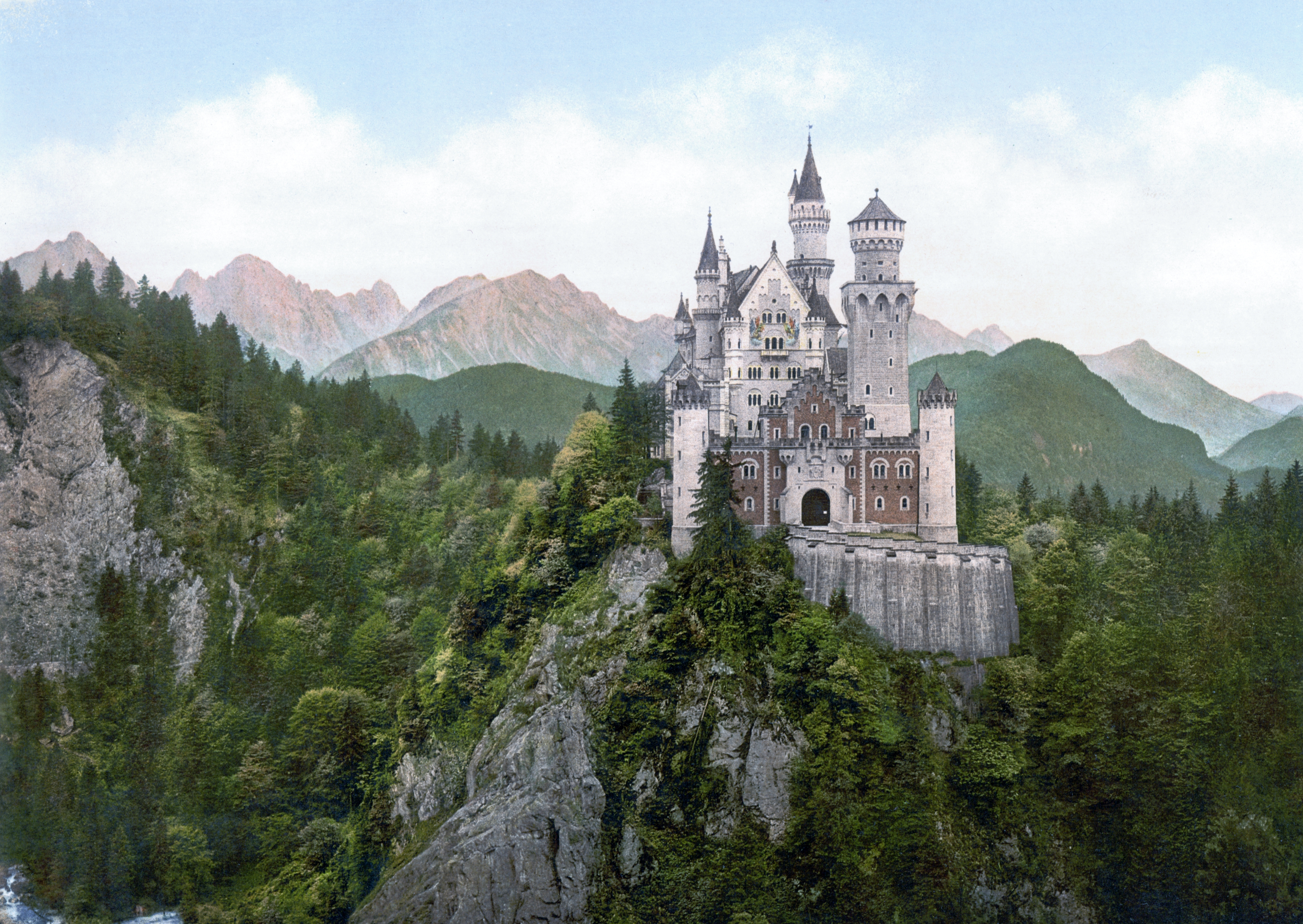 Indeed, Neuschwanstein looks so much like a fairytale castle that Walt Disney himself was directly inspired by it in creating Sleeping Beauty's castle, which became part of one of the most recognisable logos in the world.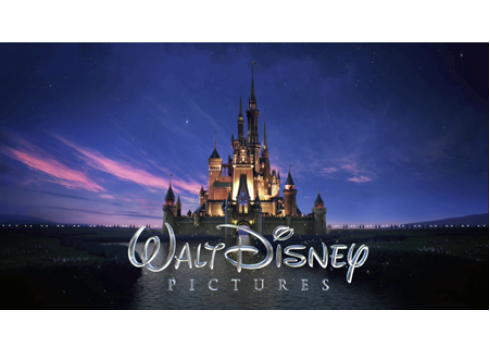 Neuschwanstein:
Disney:
Okay so that blew my mind. Or maybe I'm the only one who didn't know the entire Walt Disney empire is based on historic buildings they've essentially cloned from around the world. I then came across a place called Yesterland, a website that has made it their mission to find every original building that Disney has replicated. The comparisons are delightful and in a lot of cases, Disney's replicas serve as tributes to their originals, which have since sadly been torn down.
Let's take a look at some more fantastic comparisons of Disney's copycat architecture…
Disney Clone: Legends of Hollywood building at the Disney MGM Studios– image via Loren Javier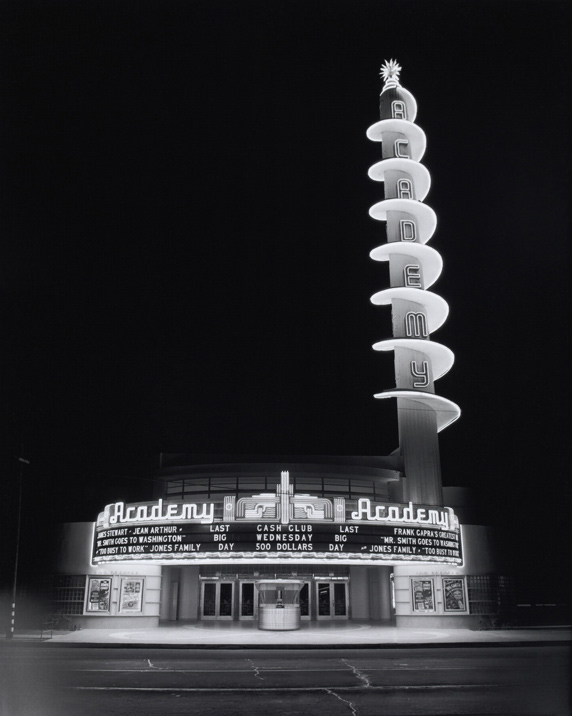 Original Building: The Academy Theatre on Manchester Boulevard in Inglewood, California, screened movies from 1933 until it became a church in 1975. It got it's name "The Academy Theater" because it was originally built to be the home and venue for the Academy Awards (the Oscars). But the plans changed.
Pictured below as a church today–images via PDN and Waltarr

Disney clone: "Tailors to the Stars" –image via Jericl cat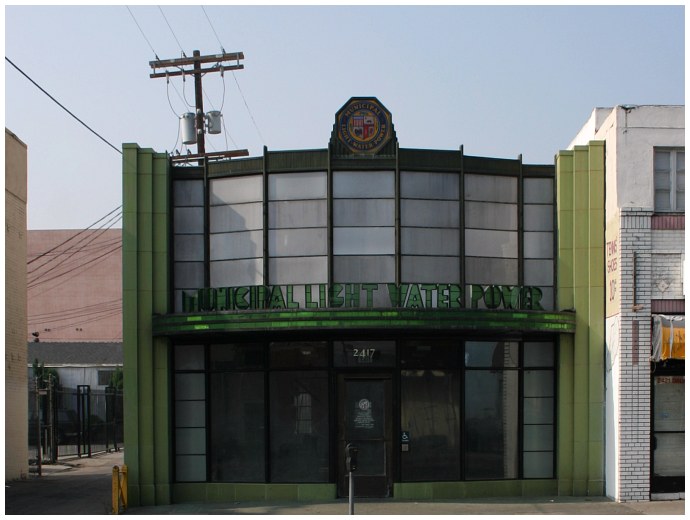 Original Building: Municipal Light, Water, Power, Daly St., Lincoln Heights, LA, built in the early 1930s, still used as an office by the LA department of water and power.
–image via YouareHere
Disney clone: Keystone Clothiers– image via Jericl Cat
Original building: Formerly Owl's drug store, built in 1933 at 6382 Hollywood Boulevard, Hollywood.
–image via Paul McClure DC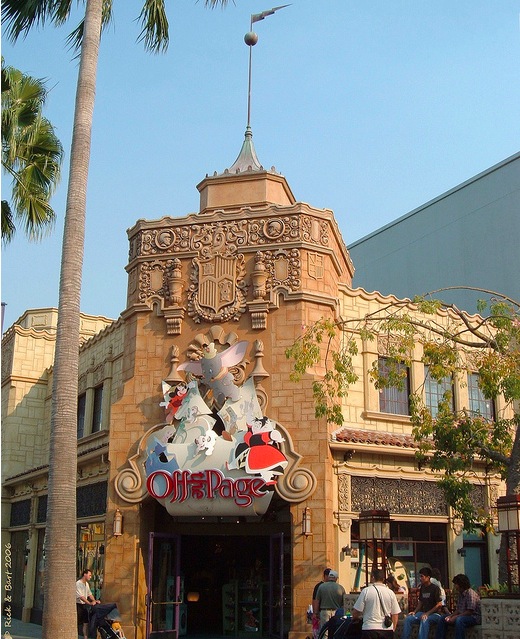 Disney clone: The Off the Page store– image via Rick & Bart
Original building: Chapman Park Market Building, a 1929 Spanish Colonial Revival building. It's still standing today but it's better known as Korean Town. You can find it at 3451 West 6th Street in Los Angeles
–Image via The City Project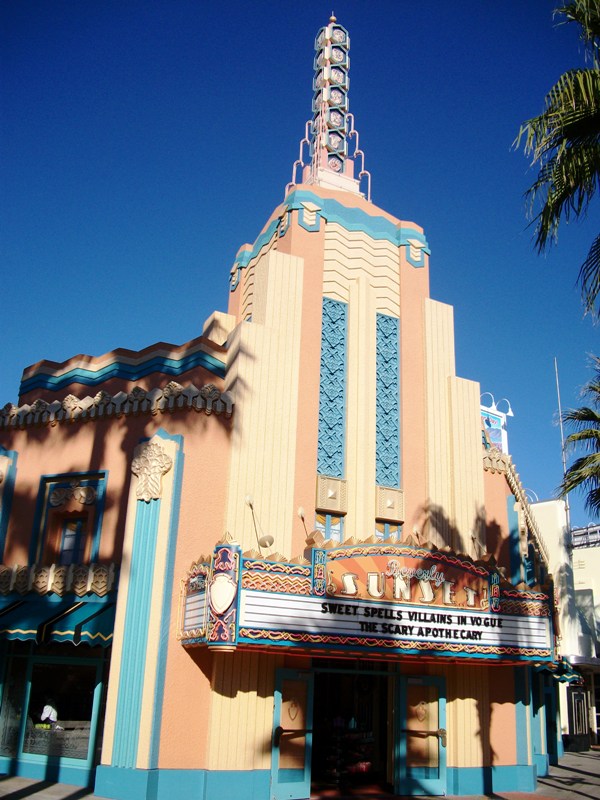 Disney clone: Beverly Sunset shop at the MGM Studios– image via MainStreetGazette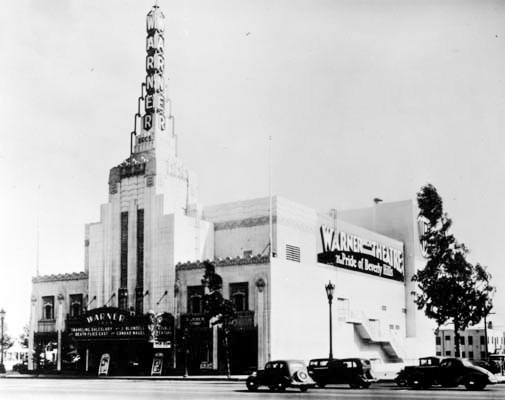 Original Building: The Beverly Warner Theatre on Wilshire Boulevard was built in 1931, but demolished in 1988 to make way for a parking lot.
–image via Ellen Bloom
Disney Clone: MGM Studios entrance– image via Michael Bonnet Jr
Original building: Opened in 1935, the Pan-Pacific Auditorium was a landmark in the Fairfax District of Los Angeles and hosted huge events including Elvis Presley's first West Coast concert in 1957. But by the 1970s, the Los Angeles Convention Center had become more popular and the Pan-Pacific was left to abandon in 1972. In 1989, Disney opened it's MGM studios with a replica entrance. A month later, the old auditorium was destroyed in a fire.
–Images via AmxScott and Floyd Barriscale
Disney Clone: Pluto's Toy Palace –image via Peter E. Lee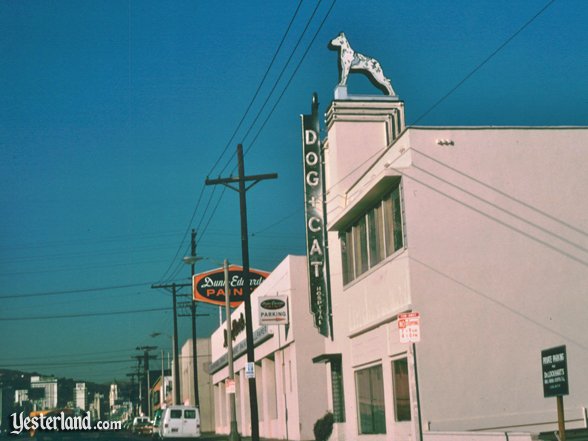 Original Building: The Dog & Cat Hospital on Highland Avenue in Hollywood. It's now an office building (without the dog)– image via Yesterland
–image via Jasminebella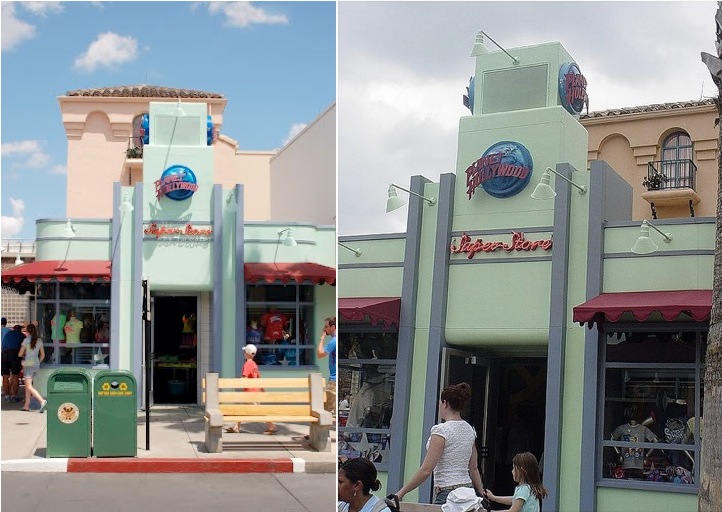 Disney Clone: The Planet Hollywood Superstore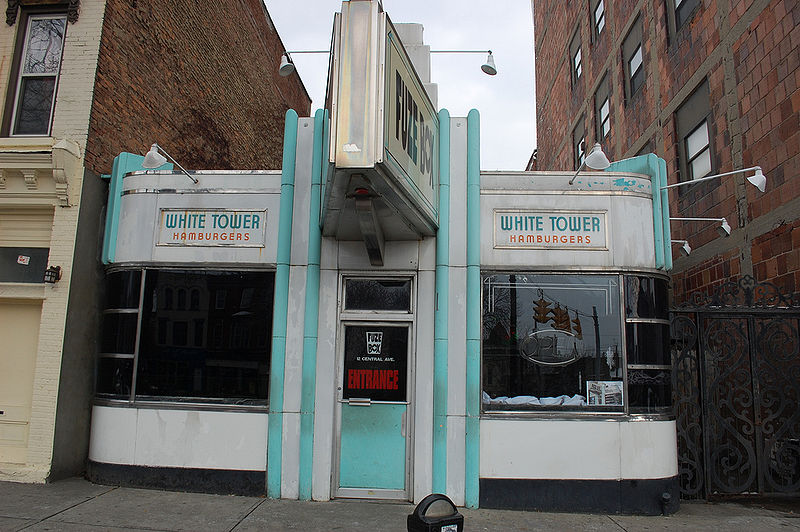 The original building: A White Tower Burgers restaurant in Albany, NY. The chain was founded in 1926. During the Great Depression, they sold burgers for 5 cents. At its peak, they had 230 stores across the USA. Today, only one remains at 1515 West Sylvania Avenue in Toledo, Ohio. A record store took up residence at the one above in New York. No word on its current status.
Disney clone: Sunset Club Couture– image via Jericl cat
Original building: The Flower Depot of Oakland was built in 1931. Today it's been nicely restored as a restaurant called the Flora Restaurant & Bar
–image by JasmineBella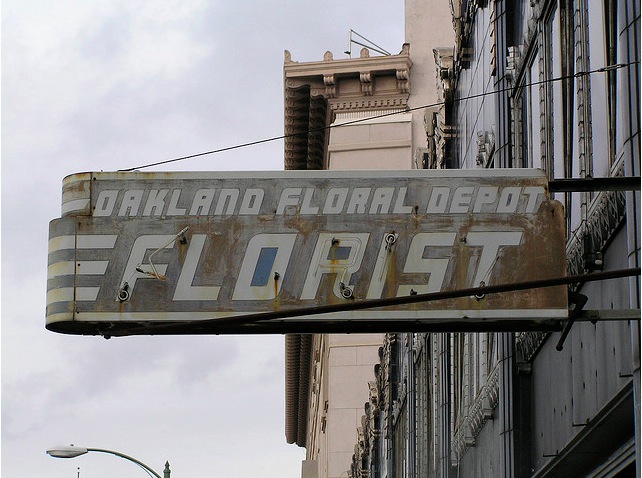 –image via LisaScenic
–image via Frank Synopsis
Want more? Head over to Yesterland.com
:::
YOU MIGHT ALSO LIKE: 
.