As if Google Street View wasn't already cool enough, allowing you to virtually be in two places at once, there's a new website in town that's translocating you one step further– into history!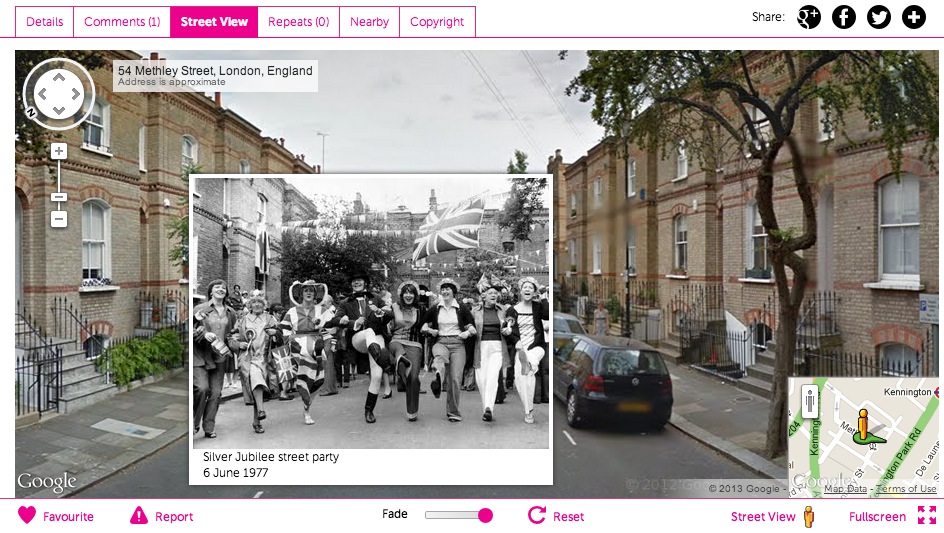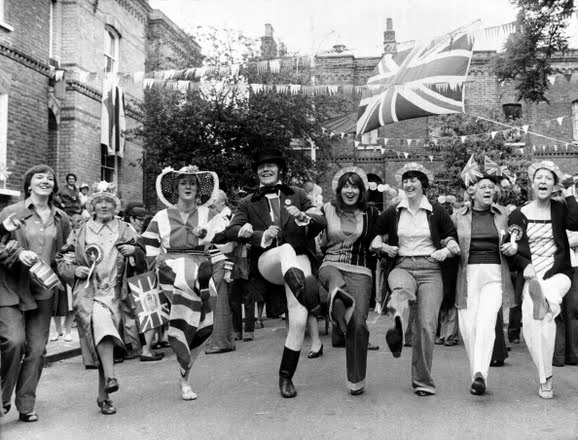 You've probably looked up your street or your house on Google Street View already, right? What if you could also compare how it looks today, to how it used to look? HistoryPin is a website and mobile app using Google maps to 'pin' old photographs to their location– such as your street. The non-profit company Historypin has already partnered with national libraries and museums that house massive stores of historical photographs to provide a base of content and hopes users will fill in the gaps with old photos from their own attics to help create a digital history of the world map.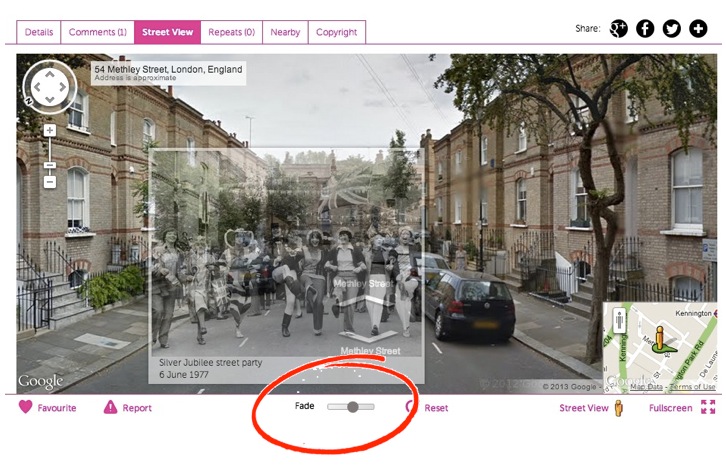 There are already hundreds of thousands of archived photos and videos on the site, pin-pointed to map locations as well as the stories behind them shared.
There are cool features like the 'Fade' button, which allows you to fade in and out of historical pictures overlaid against their exact location on street view, to compare today with how the world used to look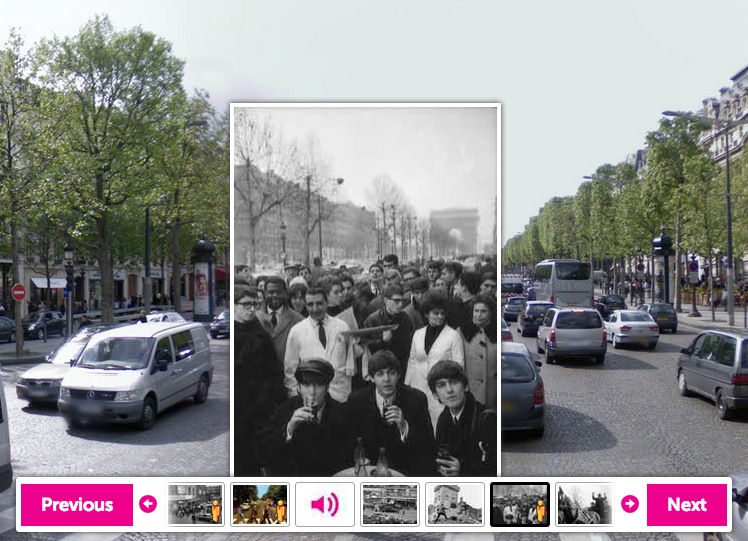 You can also browse the "Tours and Collections" which bring together content about a particular topic or lead you through a magical mystery tour, such as "Beatlemania" or "Travels through Europe".
You search via place or using the time line…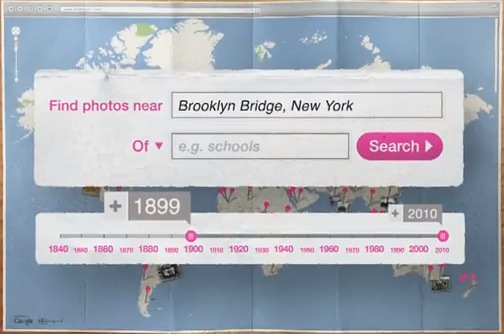 "Historypin was born out of us wanting to use the power of historical content … collective memory, to bring people together across different generations, across cultural divides, in different neighborhoods and within families, and to have that be unleashed through massive participation," said Nick Stanhope, Historypin's CEO.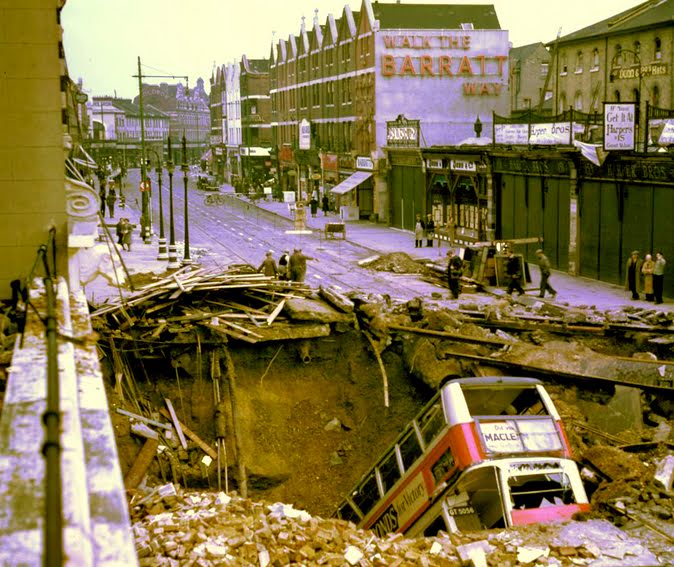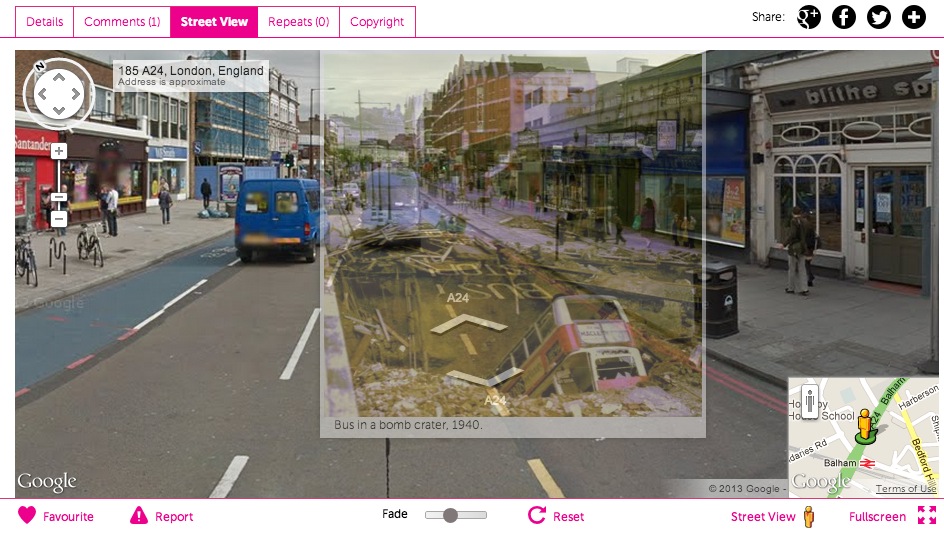 Check out this short introduction to History Pin:
[youtube http://www.youtube.com/watch?v=FdT3eKdto4w]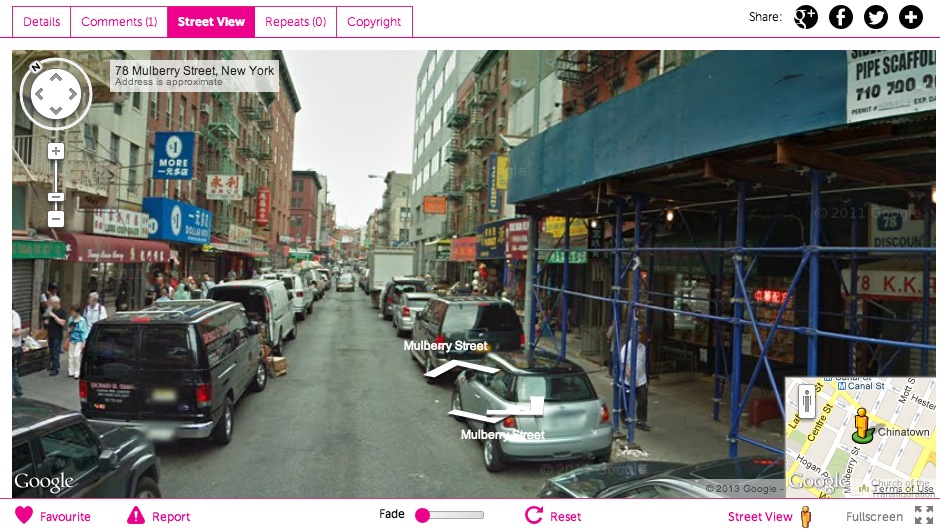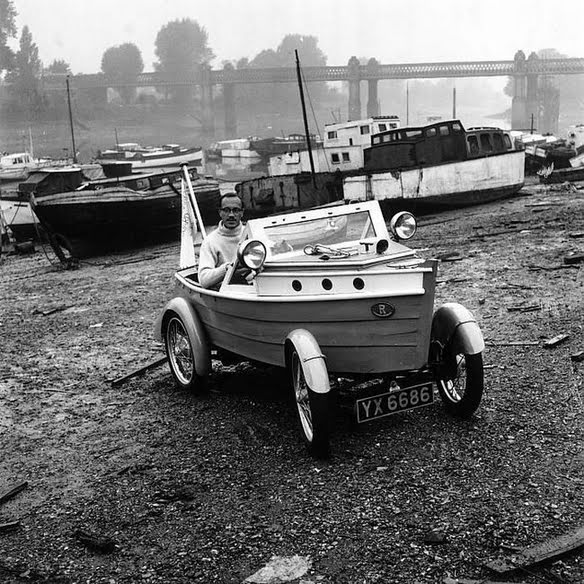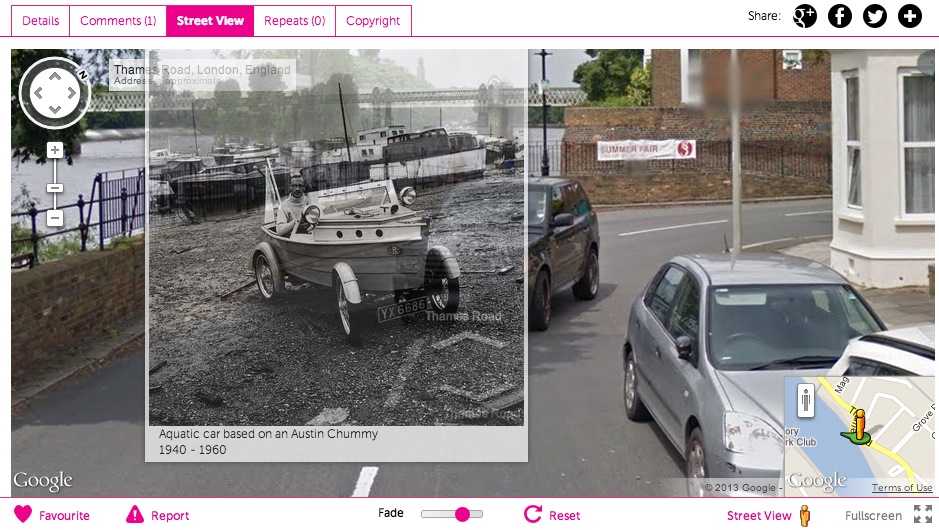 Start exploring or adding your dusty photos to HistoryPin now!
:::
YOU MIGHT ALSO LIKE: 
.