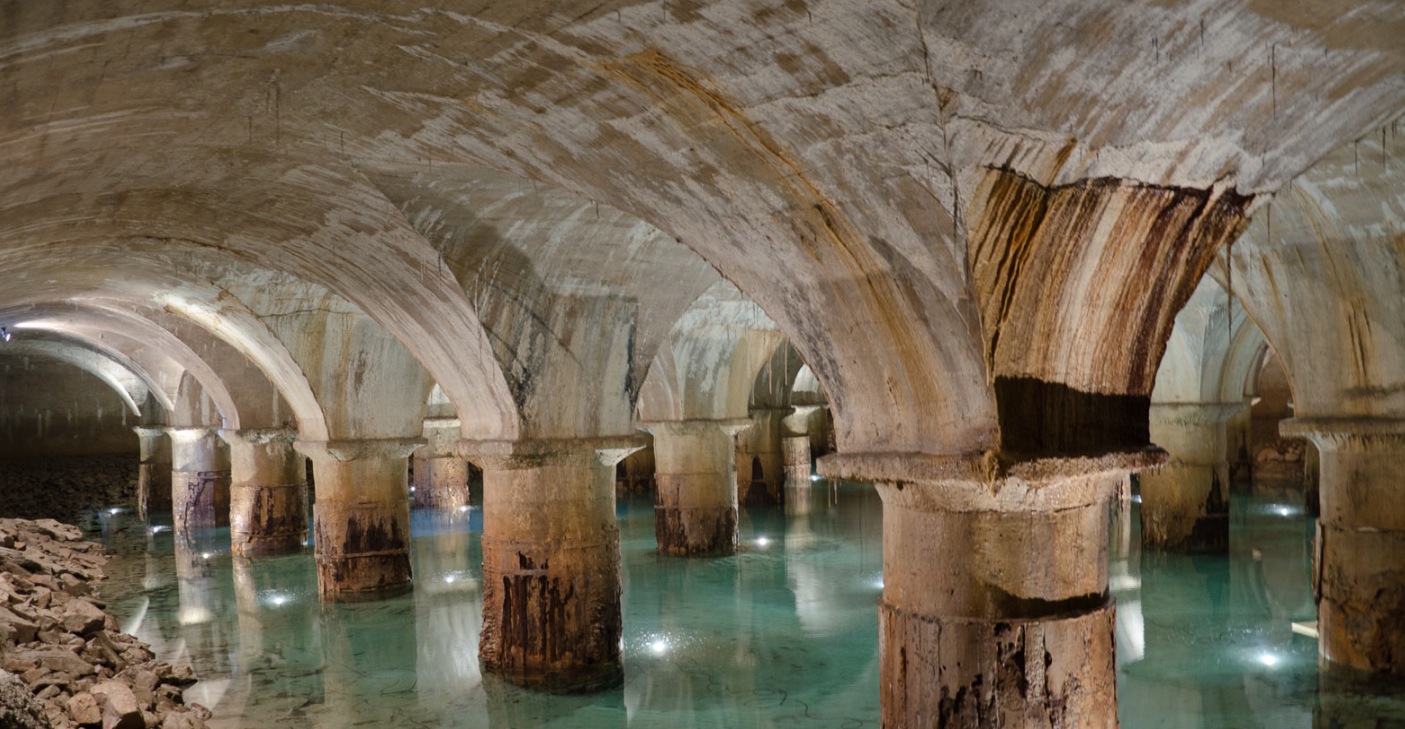 This breathtaking pool of glistening turquoise water under creamy ecclesiastical stone vaulting is the underground water reservoir tank of Mountsouris, a hidden treasure in the south of the Paris.
Sitting undisturbed beneath the feet of unknowing Parisians, the original entrance is unfortunately closed to the public and special visitation days have been cancelled in recent years for hightened security. The photograph above was taken by urban explorer photographer De Graaf.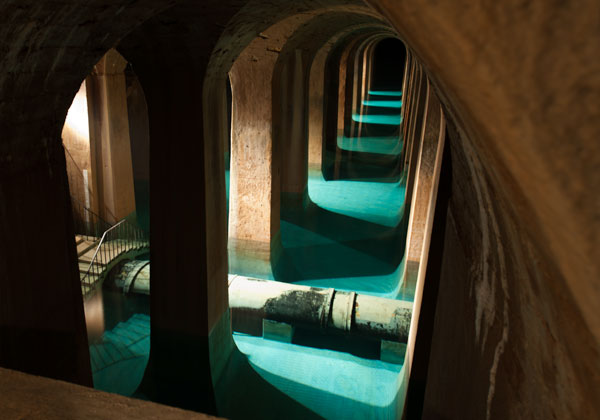 A few trout can occasionally be found enjoying to the water's purity in the tank who's surface area reaches up to three hectares and holds 202 000 m³ of water. When it was built in 1874 by Eugène Belgrand, a Haussman engineer, it was, at this time, the biggest tank in the world.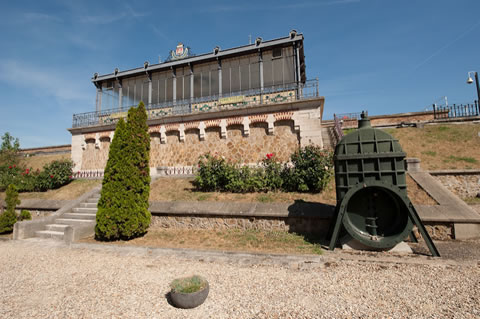 Entrance to the underwater tank, prohibited to the public
Today it still supplies 1/5 of the Parisian population with water in the south and the centre of Paris. The Montsouris tank is said to have a better taste than all the other sources in the capital.
300 000 m3 d'eau cachés à Paris
par mairiedeparis
Lead image by De Graaf photography.