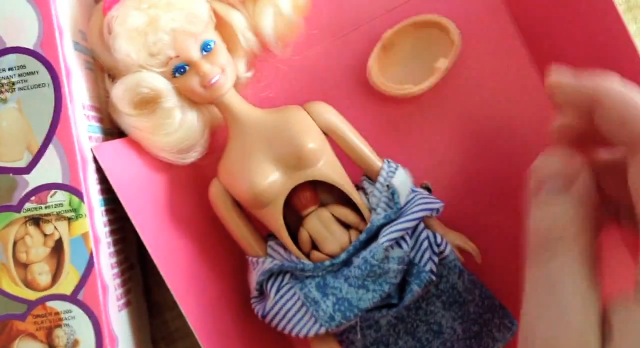 So this exists: "Judith", the Mommy To Be doll which hit toy shelves in 1991 and looks uncomfortably similar to all my old Barbies— except she hosts a tiny plastic person inside her removable stomach. Let's take a closer look courtesy of the Youtube channel, They Actually Made That?
[youtube http://www.youtube.com/watch?v=WfvqL-u18Gs]
:::
YOU MIGHT ALSO LIKE:
.