Featured in this week's Homeland.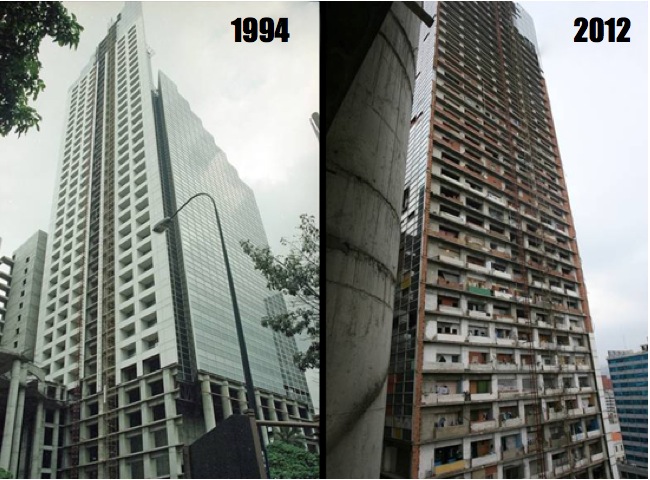 It was built for stockbrokers and bankers in their thousand dollar suits to make million dollar deals, but for nearly two decades it has held the less impressive title of the world's tallest squat. Welcome to the Centro Financiero Confinanzas, more commonly known as the Torre David (the Tower of David) in Caracas, Venezuela, an unfinished skyscraper which has now been colonised by an ad hoc community of over 700 families.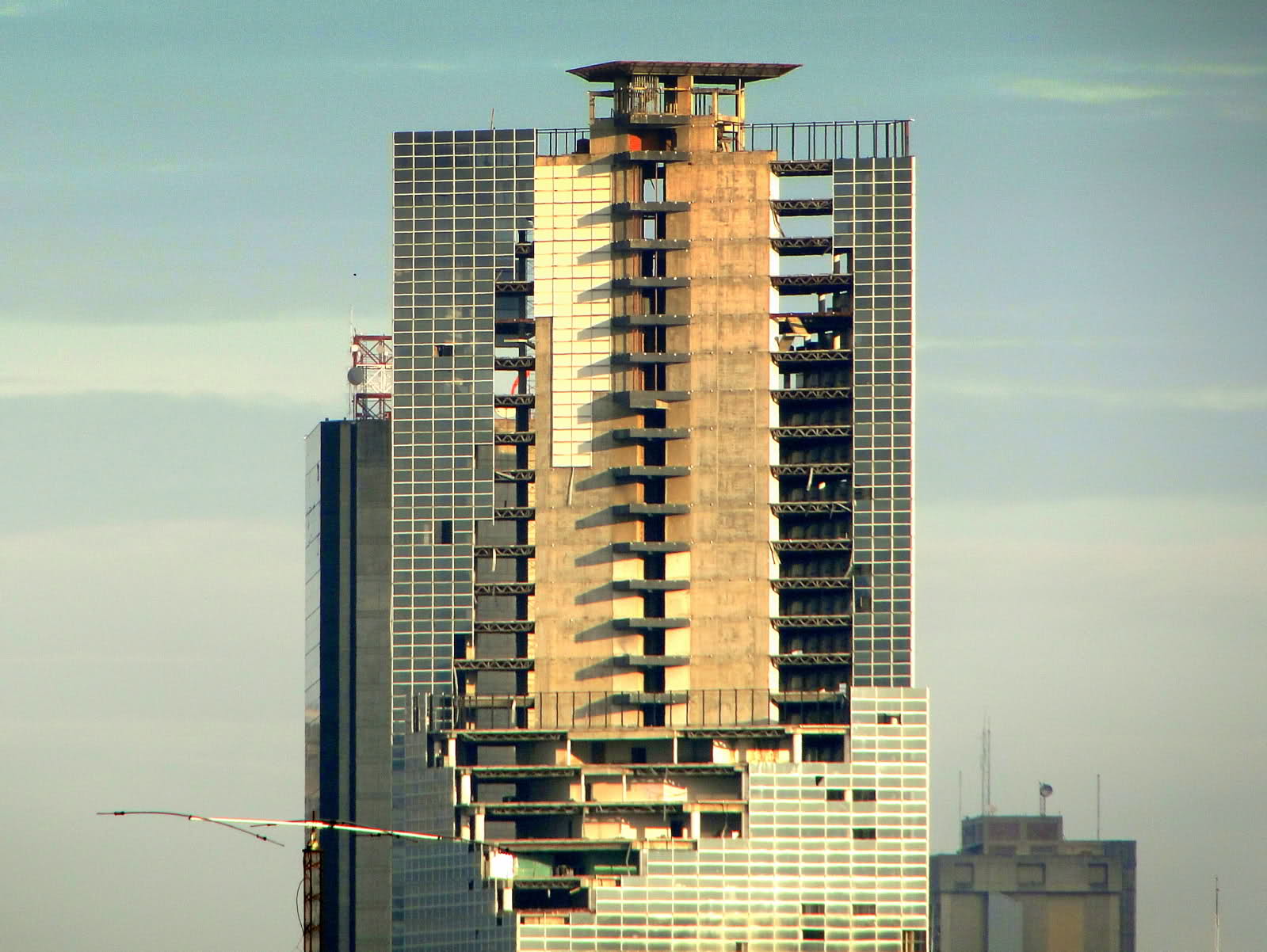 Construction of the 45 story high building began in 1990, under the investment of David Brillembourg. He died just three years later of cancer and following the Venezuelan banking crisis of 1994, the government took 'control' in 1994. Except very little 'government control' prevails here. Within a few years of abandonment, people with no home, searching for a space to exist began venturing into the skeletal concrete structure.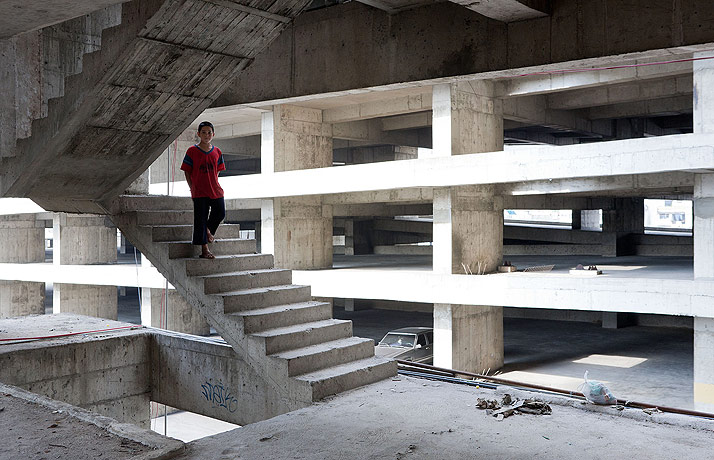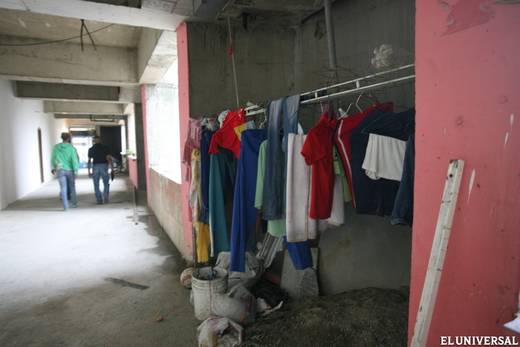 Their 'rooms with a view' lacked walls, working electricity, running water, windows, balcony railings and certainly no elevator, yet the new residents settled in as high as the 30th floor. Chilling stories of small children playing too close to the edge and deadly winds gusting through living quarters were a constant reminder of the risks they were taking.
Above left: (c) El Universal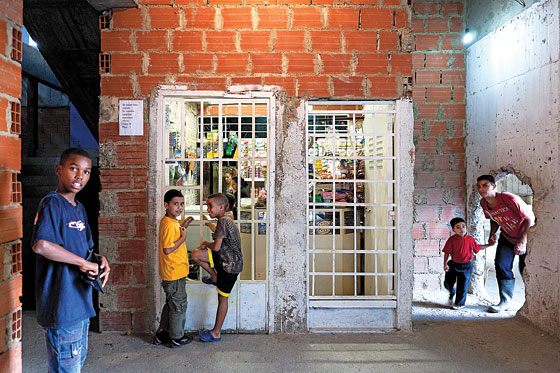 Little by little however, they began crudely patching up the unfinished work that builders left behind. Found or makeshift materials were hauled up countless unlit stairwells to provide basic services and safety measures. They now have running water that reaches up to the 22nd floor. A village-like community began to flourish behind its sleekly designed half-finished shell. Grocery stores on every inhabited floor, hairdressers and even a dentist (unlicensed) operate in the Torre David.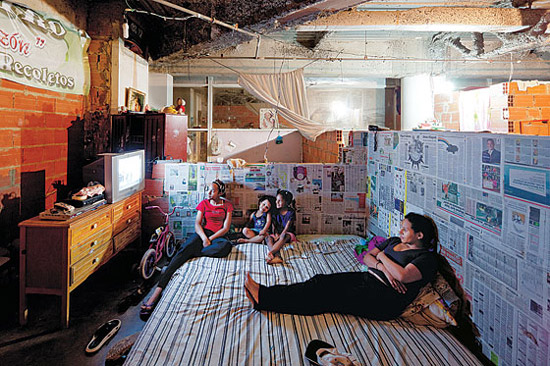 Concrete terraces open to dizzying heights have been walled up and fashioned into balconies dotted with satellite dishes. Community leaders have been chosen to seek legalisation for their unusual vertical settlement despite the concrete behemoth still being a fundamentally unsafe place to live.
Despite continuous reports that the Torre David is a hot bed for drugs, violence and criminal activity, many of the families in residence hail it as a near utopic society, an unlikely example of  human resourcefulness and self-sufficiency in the face of a government's incompetence.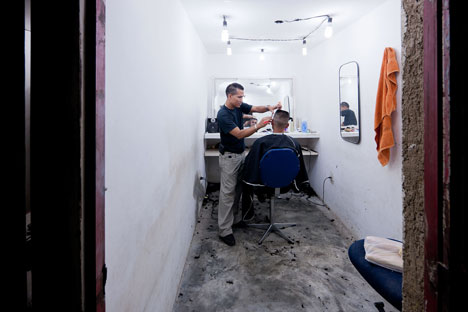 Raising awareness for the Torre David and the questions it brings forward about urban space and slum territories, is Urban Think Tank, a project founded by a man who's last name you might remember from the beginning of the article, Alfredo Brillembourg. A relative of David Brillembourg, the late investor behind the Torre David, has stepped forward to call on architects and developers of the world to see the potential for innovation and experimentation in informal settlements. "It doesn't look good, but it has the seed of a very interesting dream of how to organize life", says Alfredo, whose ultimate goal is to see urban architectural design helping to create a more sustainable future.
[vimeo http://vimeo.com/49094660#]
In 2012, the think tank made a documentary film that premiered and attracted a lot of attention at the Venice Biennale. A book featuring the stunning photography of David Bann and a study of the informal vertical community has also been released this year.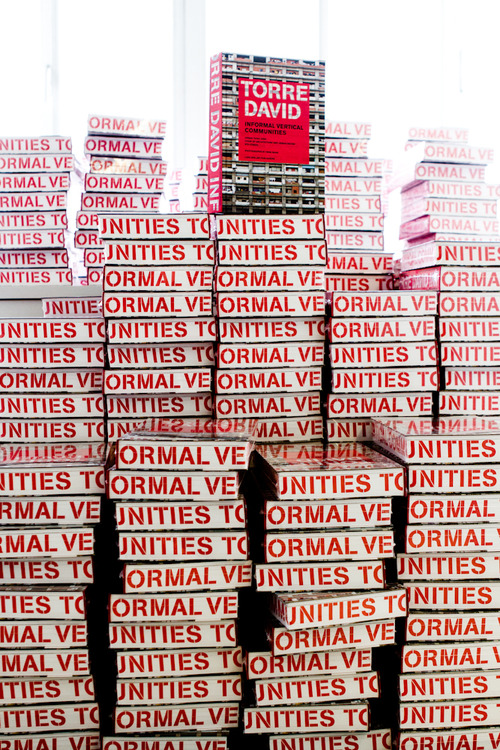 A helipad sits on the roof of the Torre David, where CEO's leading a gilded lifestyle were supposed to have been dropped off for a day of meetings in their corner office with citywide views. In this skyscraper that was built to be an emblem of Venezuelan entrepreneurial and financial power, 2,500 squatters are now busily creating opportunities for themselves in a micro-economy. Residents claim it's better than the street and the hillside slums that can be seen in the distance. As much as it's a symbol of human adaptability however, it is also one of failure– sadly a place that people are calling their home.
Still mad at your landlord?
Lead image via Wikipedia, all other images unless indicated by Iwan Baan.
:::
YOU MIGHT ALSO LIKE:
.